Do you guys have a birthday season in your family? Ours are kind of clustered near the end of the year, so we're in a break. But there are always other birthdays happening. And if you have a bunch in your future, you will love these free birthday SVGs!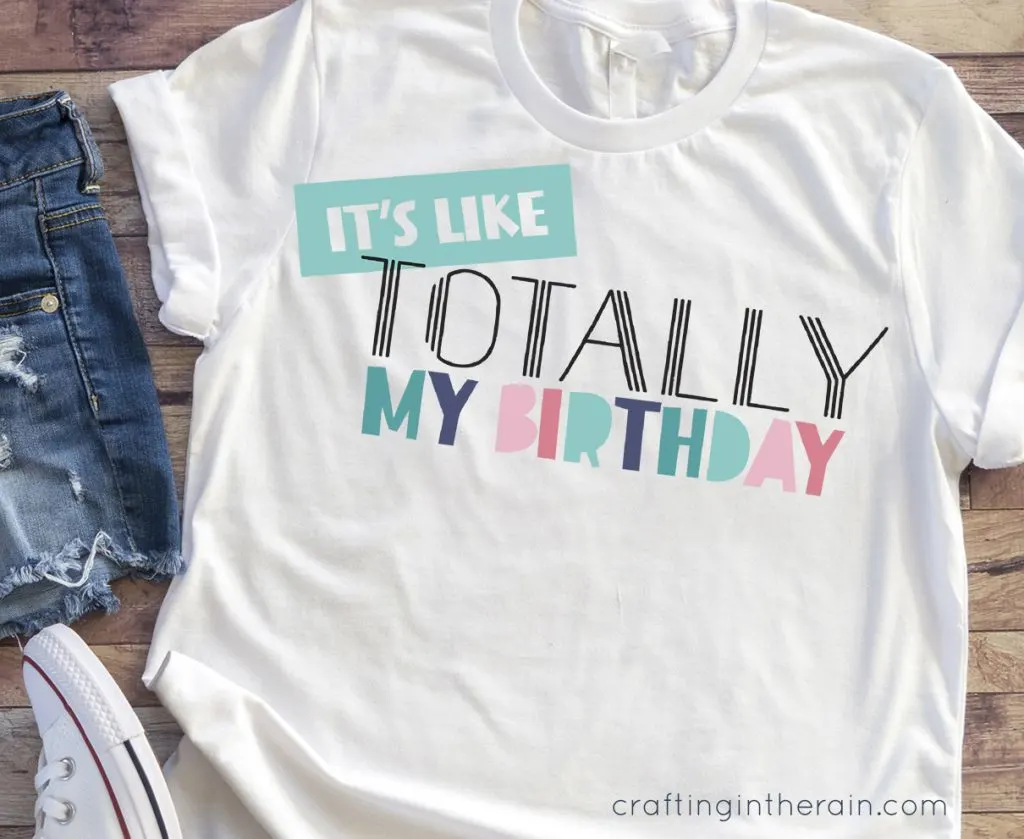 Here is the one I designed. Kind of a throwback to the 80's and 90's with a bit of Valley Girl thrown in.
Start by downloading the "Like Totally My Birthday" SVG using this form.
This SVG is for Personal Use only. To use this file to make items to sell, please purchase a limited commercial license for $3 to sell up to 500 items with this design.
Add to your SVG collection with this list of other free birthday SVGs. Perfect for shirts, birthday cards, or even decoration!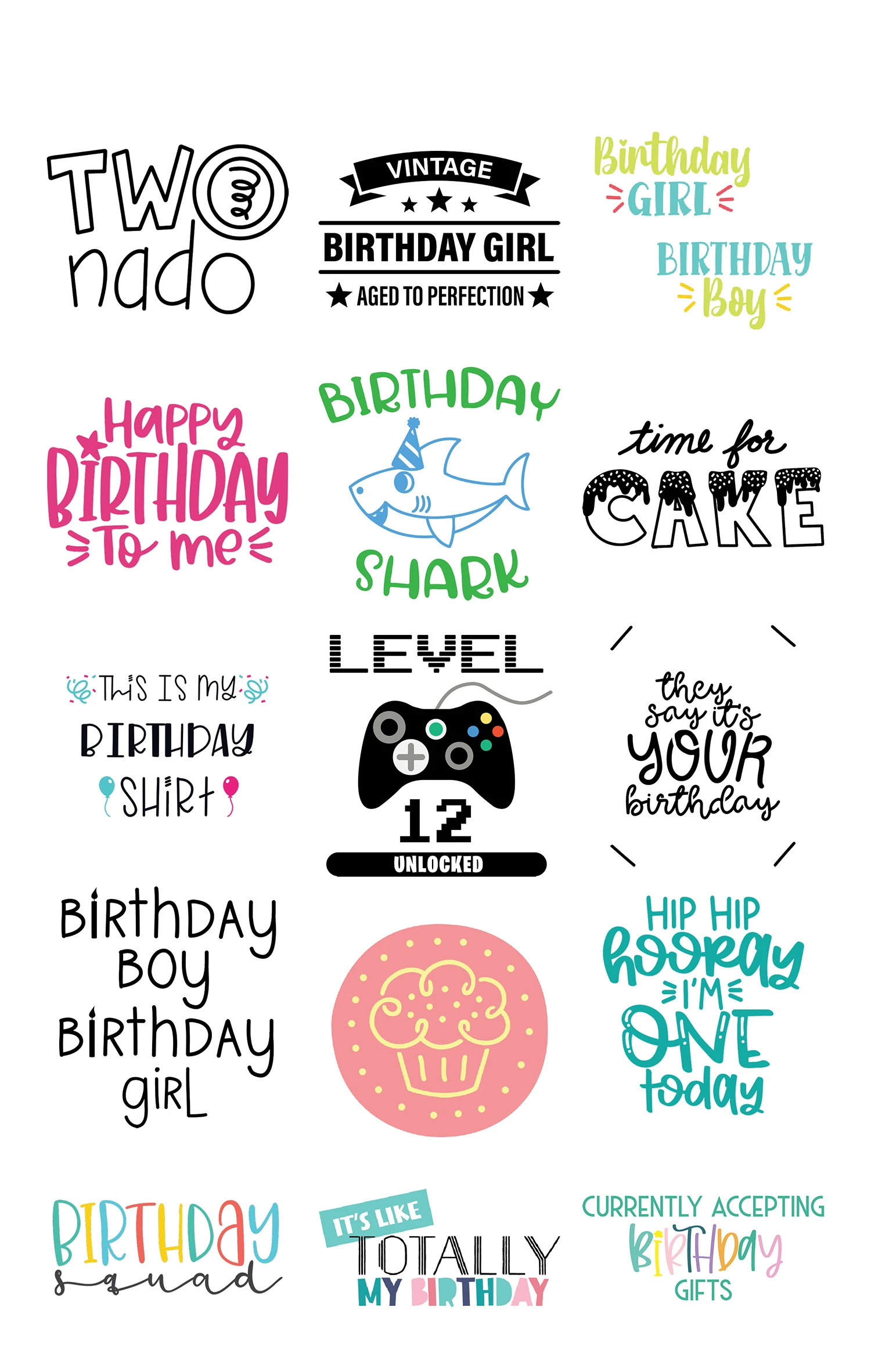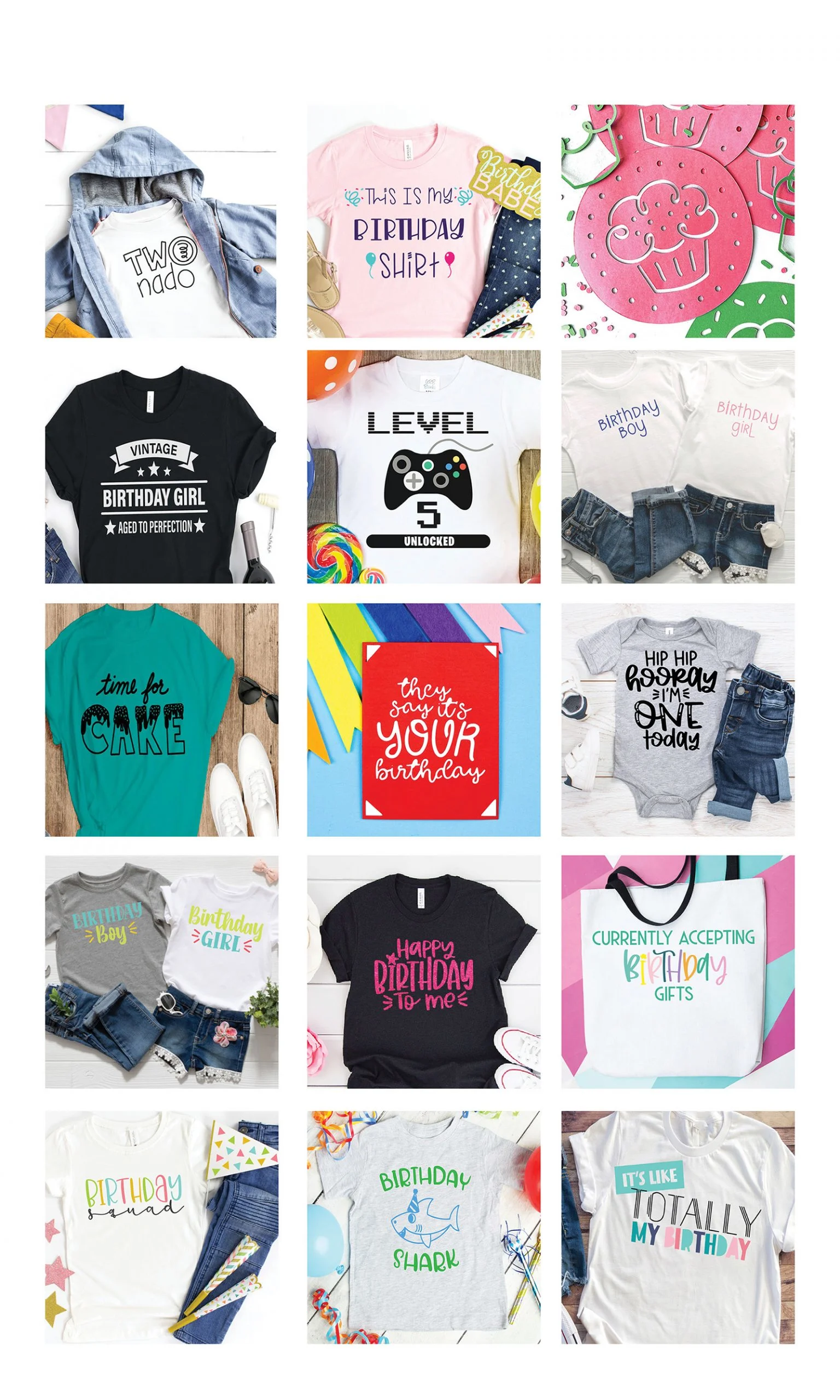 SUPPLIES FOR USING SVGS
USEFUL TIPS FOR USING SVGS
If you're ever looking for more SVGs to use with your Cricut, check out my Etsy shop here and all the free SVGs on the blog.