Have you made your own leather earrings yet? Whether you've made a ton, or you haven't tried it yet, you'll love all these new free earring svg designs. I made this arch earrings svg, and they're really easy to make and customize!
You can also see my faux leather earrings and embossed leather earrings tutorials for more Cricut earring ideas.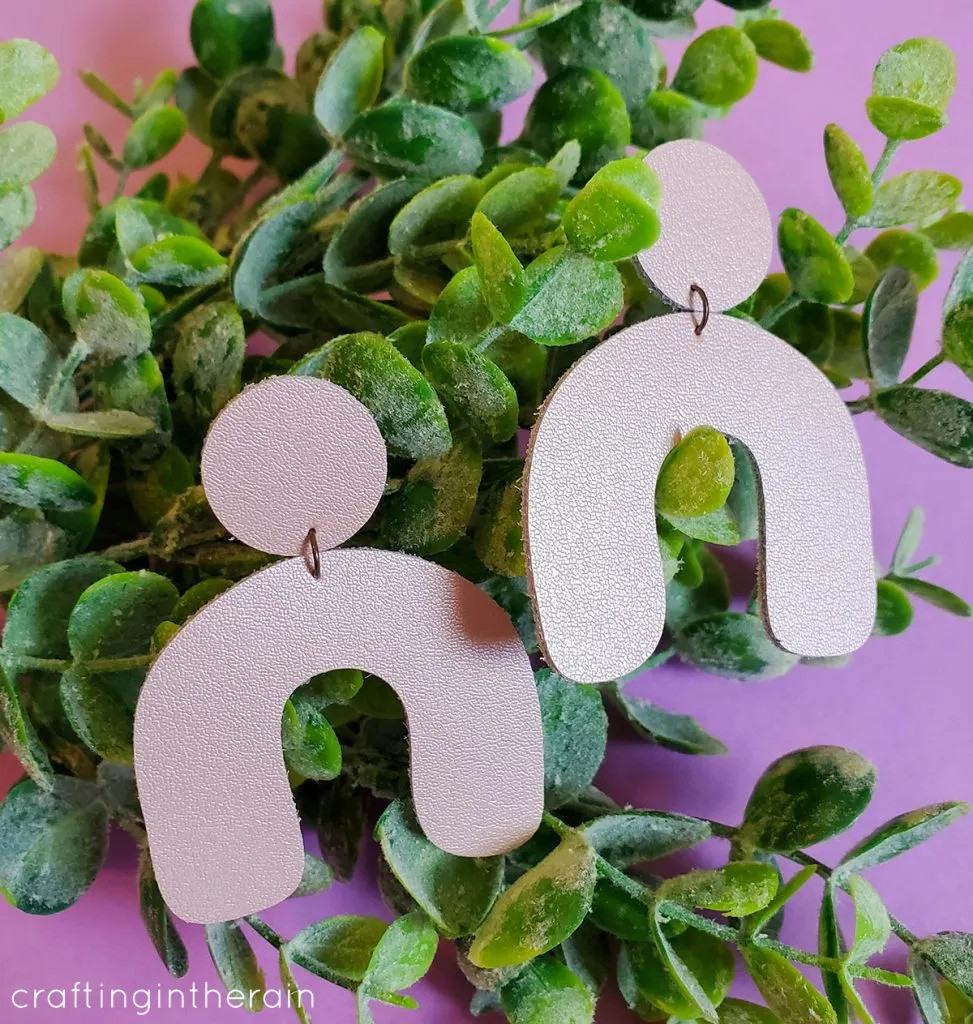 Supplies and tools for making leather earrings
Cricut Maker or Explore
Deep cut blade
Cricut genuine leather
Iron on Vinyl– optional
Earring posts and backs
Jump rings
Pliers
Piercing tool
EasyPress or iron
I made my earrings 2.5 inches tall. You can play around with different sizes if you want.
I also decided to give some separation to the cut pieces – see how the circle and the arch are so close together? I didn't want that tight space to cause problems when cutting the leather.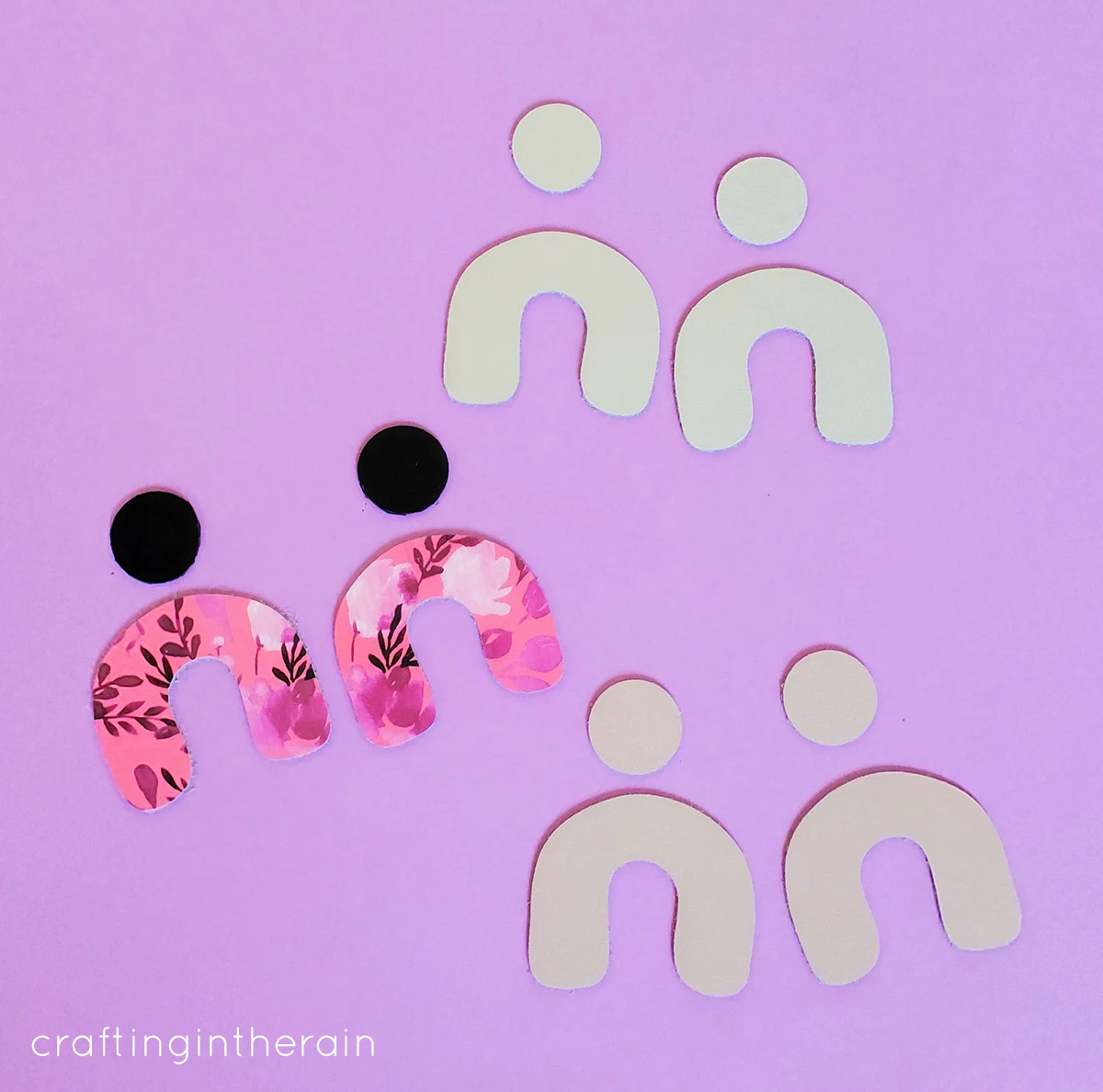 Here's the easiest way to do that. Make a copy of the earring pair. Select one set, click Contour, and click the two circles so they disappear. Select the next set, click Contour, and click the two arches so they disappear.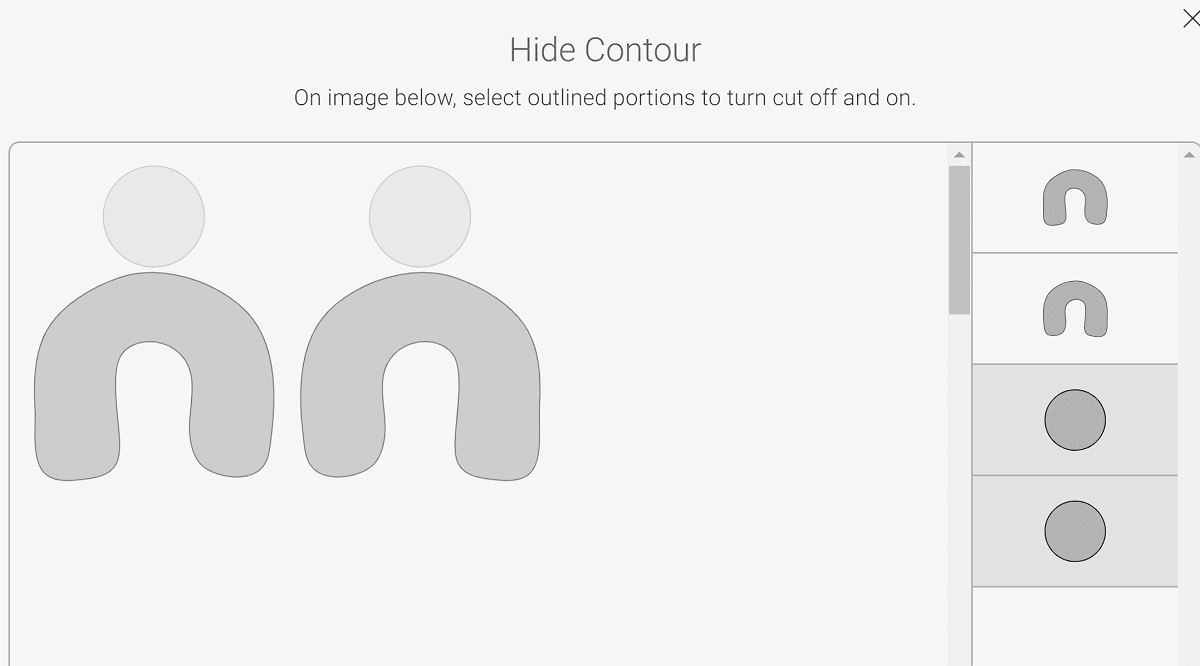 Now you can give the arches and the circles some more space on the mat.
Press the right side of the leather down on a purple mat, or a green mat if it's pretty new, and insert the Deep Cut Blade in your Cricut Maker or Explore machine.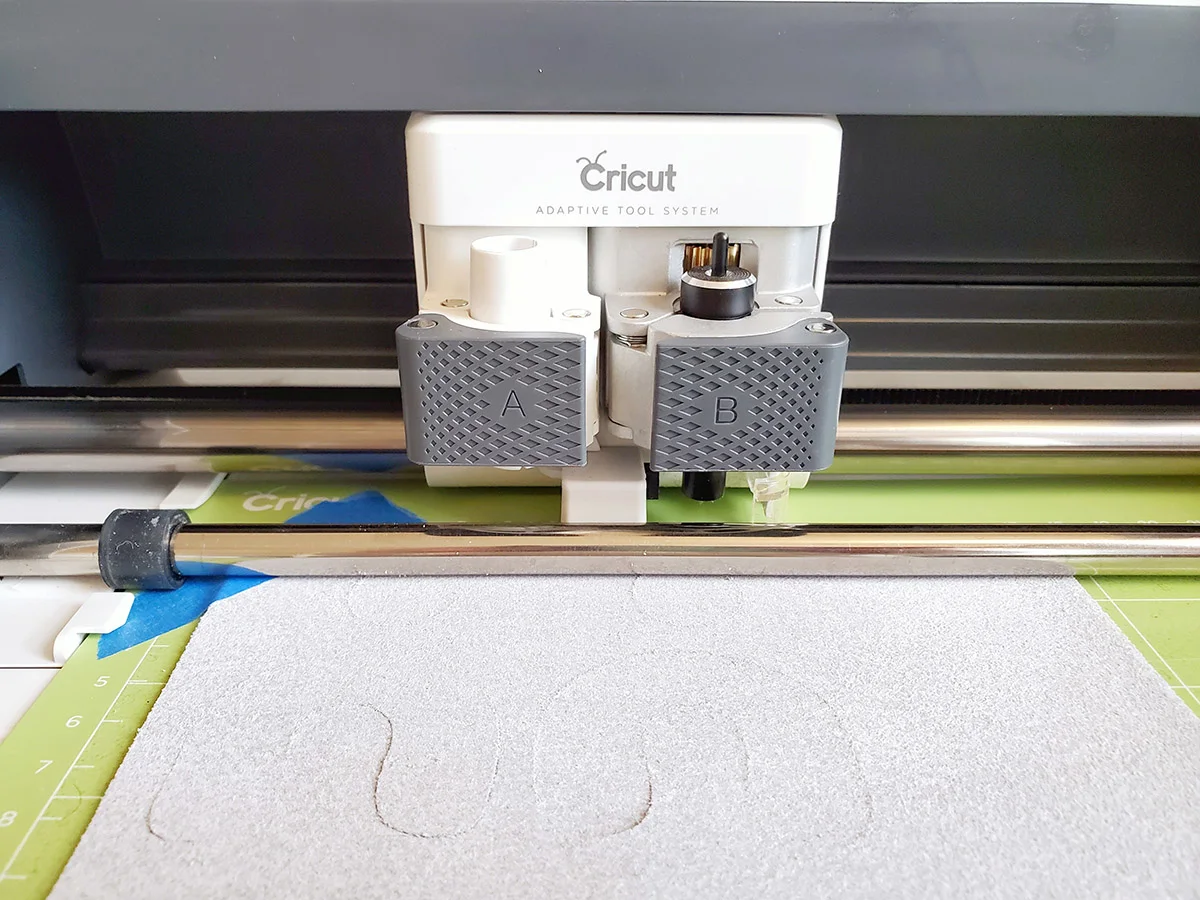 Choose Cricut leather as your material and send it to cut.
If the leather pieces have fuzzies around the edge, go ahead and trim them with sharp scissors.
Assemble Cricut leather earrings
Use a piercing tool (like the one found in the Cricut weeding tool set) and poke holes in the bottom of the circle and the top of the arch.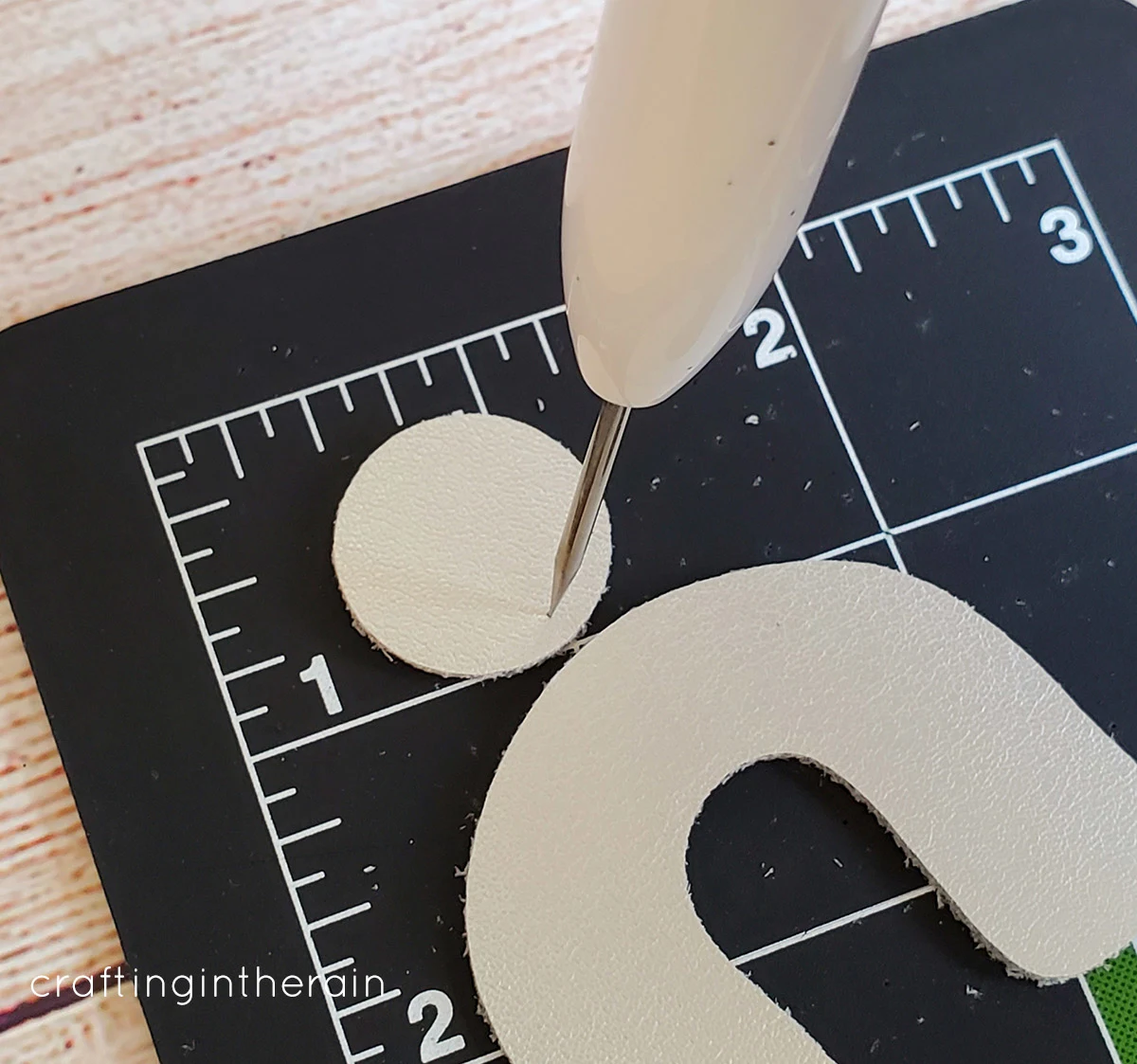 Open a jump ring and use it to connect the two leather pieces. Then close the ring.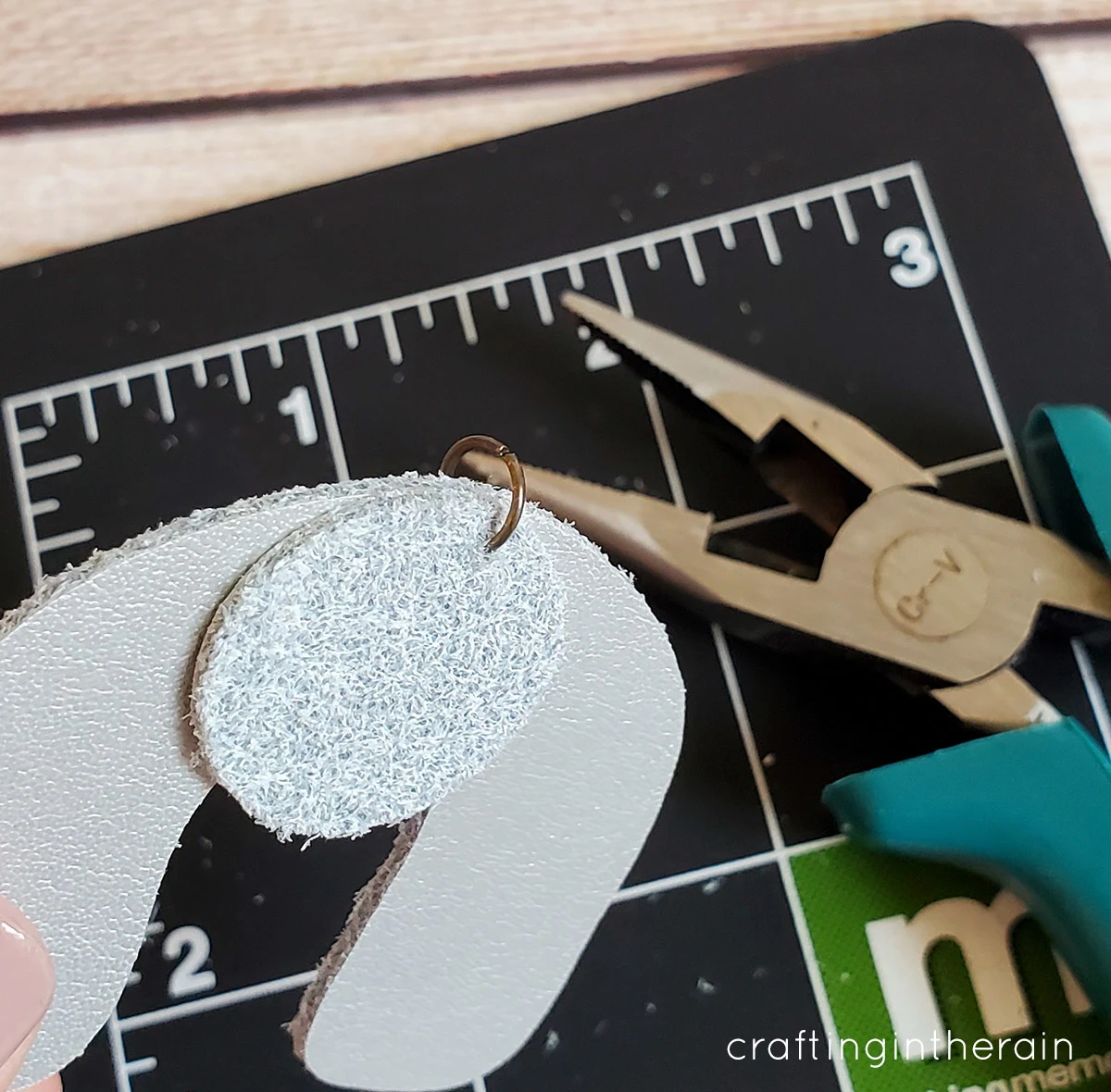 Use E6000 to glue an earring post to the top of the circle part of the earring. Make sure it lines up with the jump ring so that the earring will hang straight!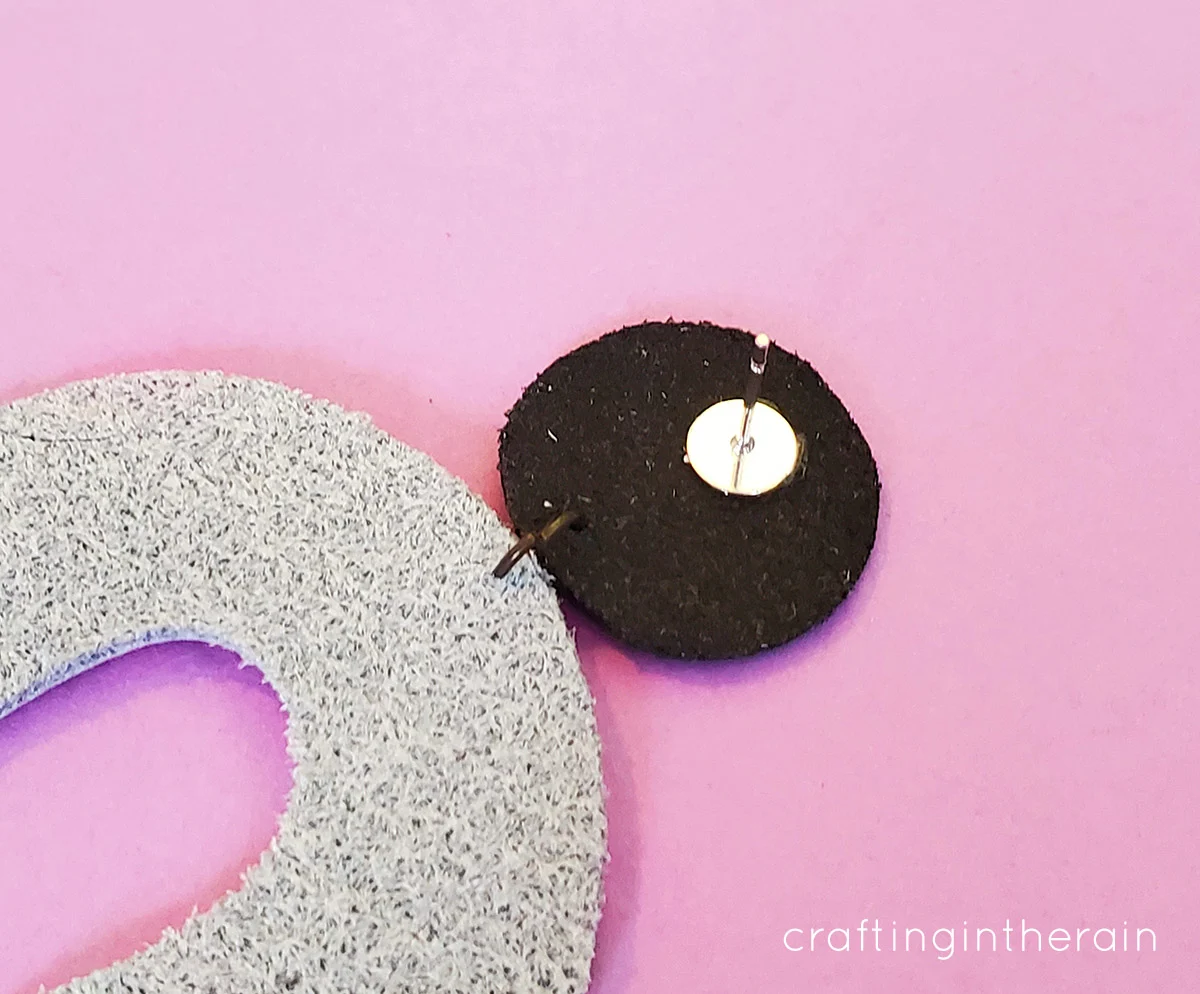 After the glue dries overnight, you can wear them.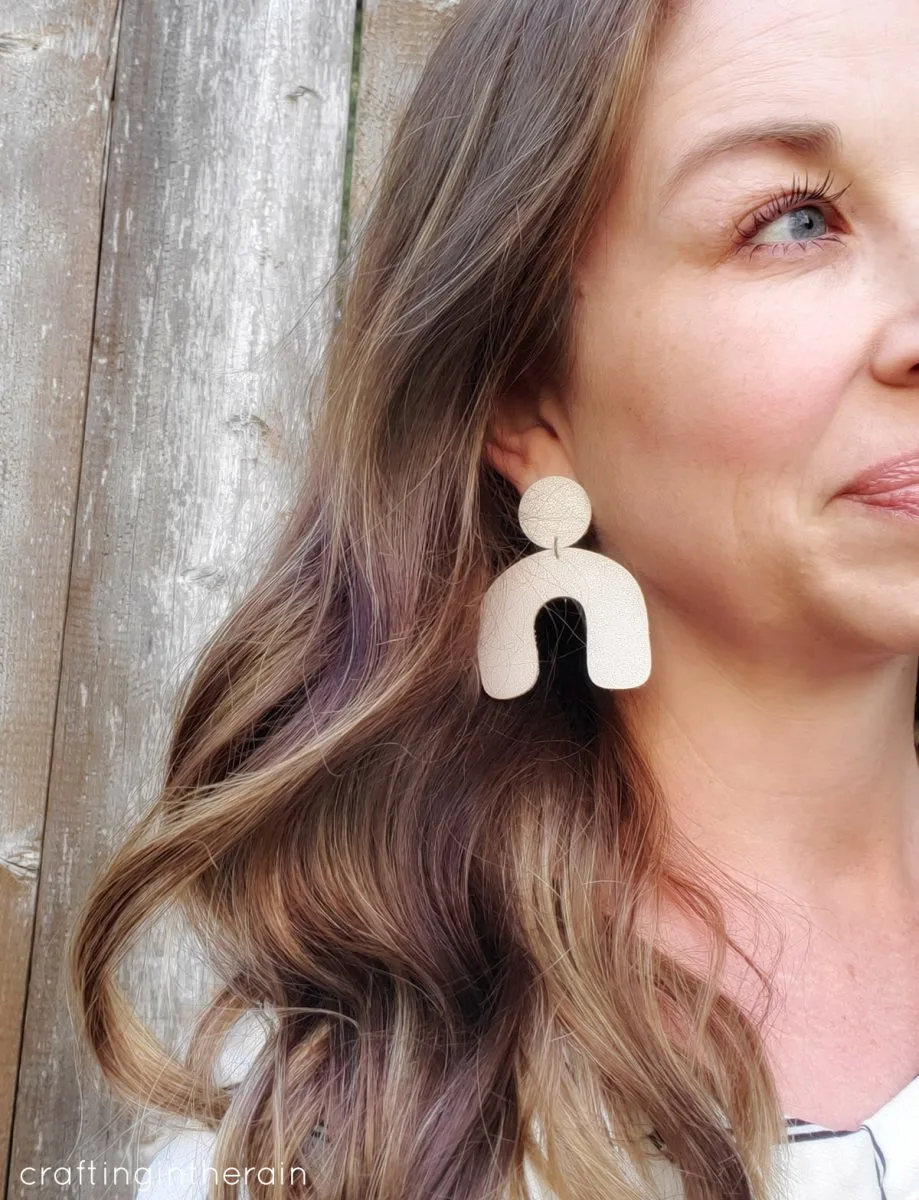 What's great is that you can experiment with lots of color options. You have all the Cricut leather of course, but you can also add iron-on vinyl to the leather before cutting!
I pressed patterned iron-on to a rectangle of leather. I used my EasyPress at 315 for 30 seconds. Cool before removing the plastic. Then cut with the vinyl side up.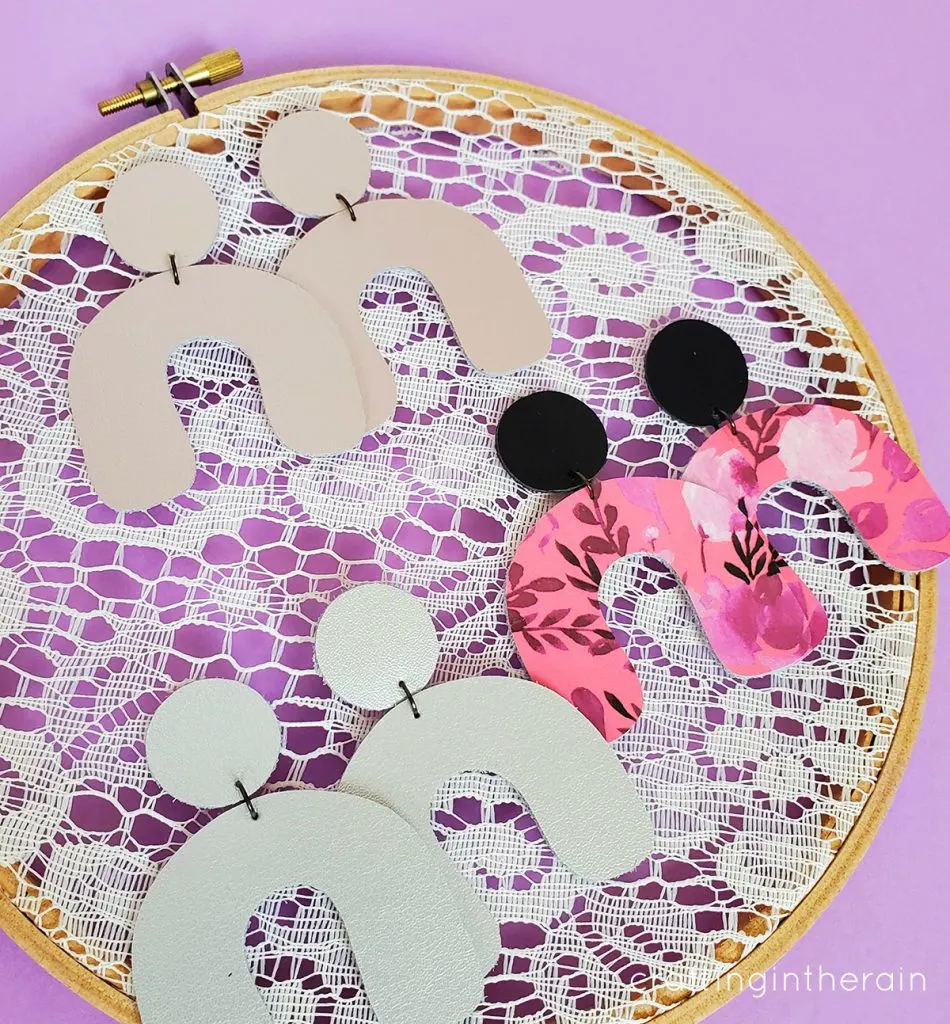 I hope that gives you lots of ideas for how to customize these leather arch earrings.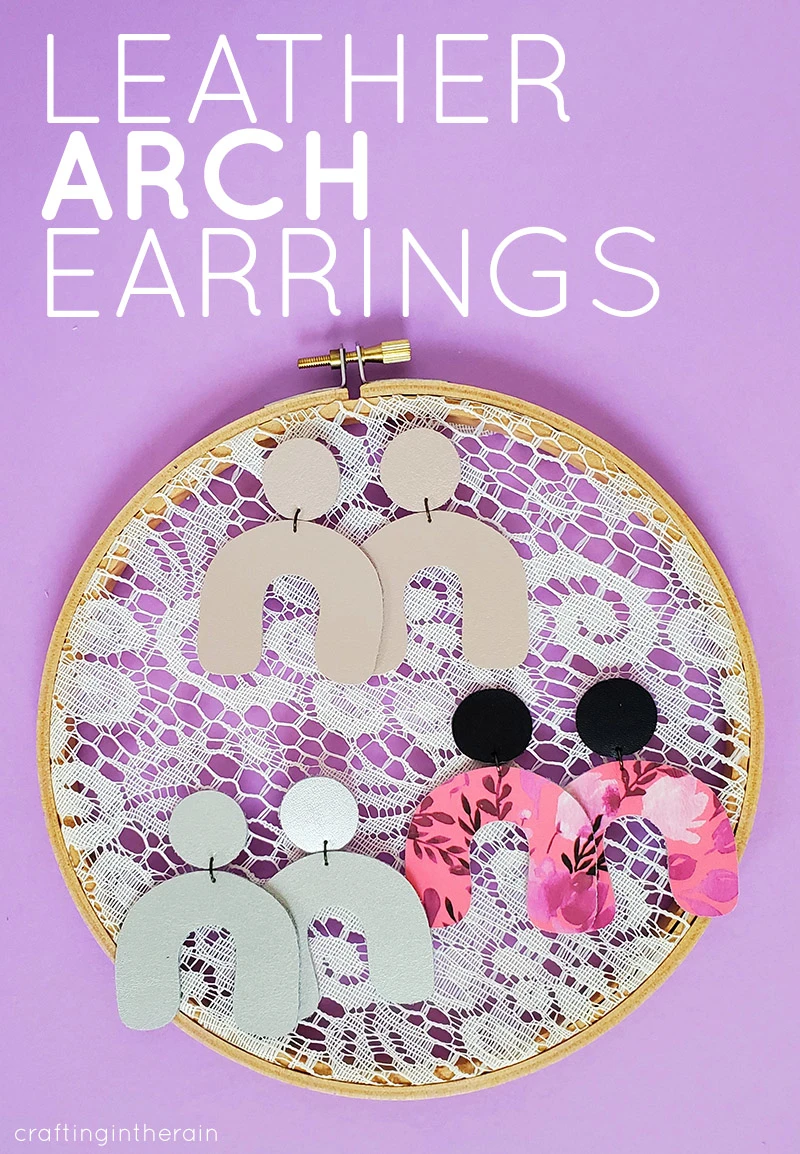 PLUS, you can get all of these other earring svgs for free too! Visit each blog to download their design.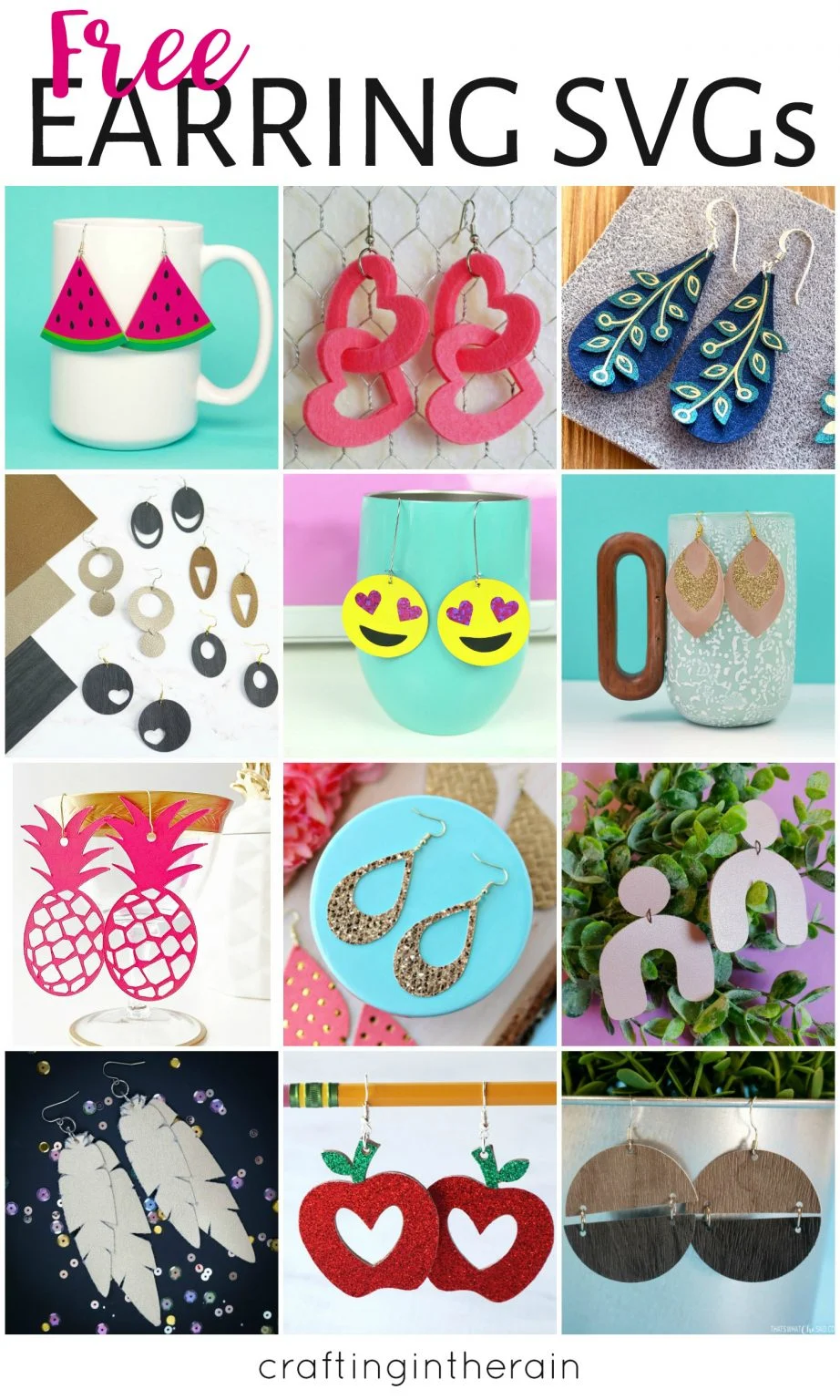 SUPPLIES FOR USING SVGS
USEFUL TIPS FOR USING SVGS
If you're ever looking for more SVGs to use with your Cricut, check out my Etsy shop here and all the free SVGs on the blog.