Hey friends, how's everyone doing? Life has been disrupted for probably everyone at this point. My hope is that you're all doing ok, and doing your very best to avoid contact with people as we try to get ahold of this virus.
Our goal with these healthcare appreciation SVGs is that we can say thank you to all those who are working on treating those who are sick.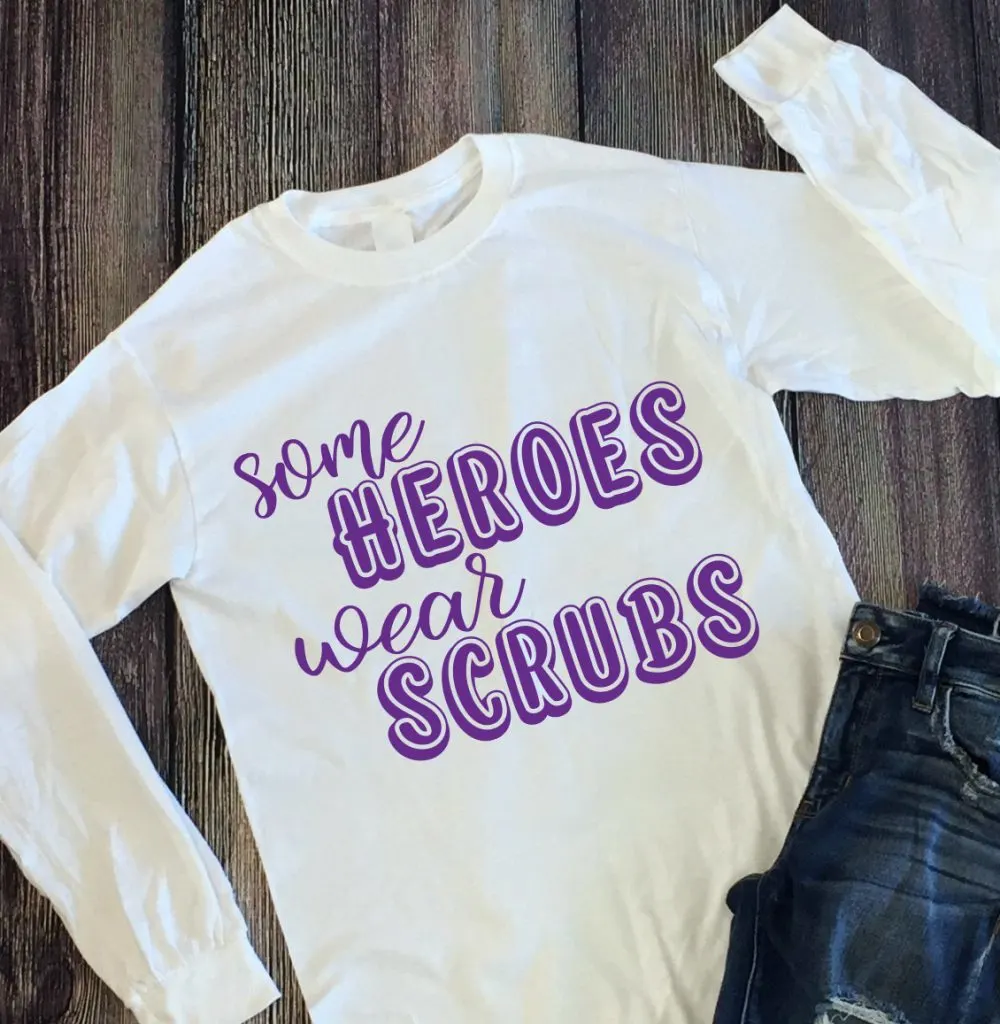 You'll notice that many of these designs (including mine!) reference these medical professionals as heroes. I really do think that sums up how we feel about these courageous souls.
Read this post if you want a refresher on how to upload an SVG to Design Space.
Click here for a post on using iron-on vinyl.
But I also want to bring in some reality that these workers are not superhuman. They are not invincible. They are feeling the emotional and physical drain of the situation. They can get sick.
I saw someone explain that the doctors and nurses aren't our FIRST line of defense, they are the LAST line of defense! They can't keep us from getting sick – we have to do our best to limit the spread by our actions. WE are the first line!
Start by downloading the free "some heroes wear scrubs" SVG using this form.
This SVG is for Personal Use only. To use this file to make items to sell, please purchase a limited commercial license for $3 to sell up to 500 items with this design.
I hope that these designs will be encouraging and show our gratitude we're all feeling.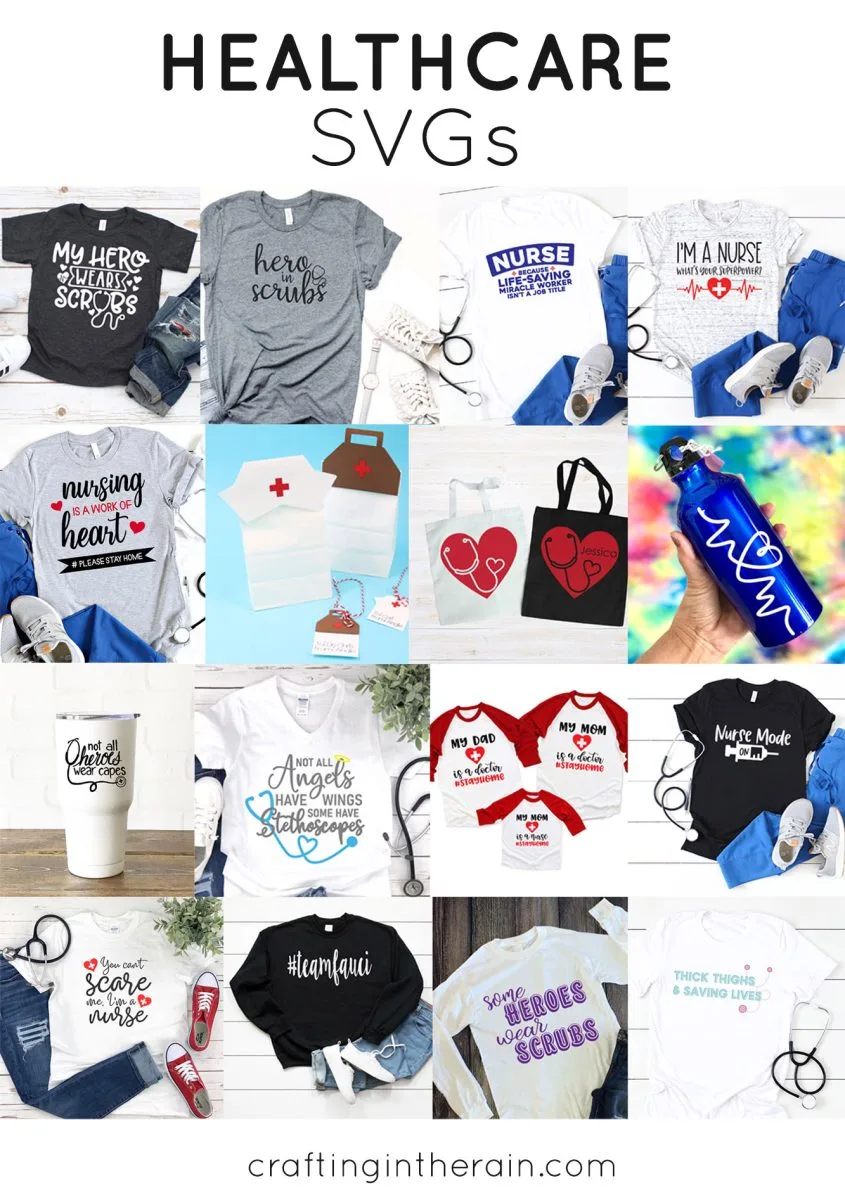 Access the other designs here:
SUPPLIES FOR USING SVGS
USEFUL TIPS FOR USING SVGS
If you're ever looking for more SVGs to use with your Cricut, check out my Etsy shop here and all the free SVGs on the blog.