I love making wire hoop wreaths. Remember my succulent hoop wreath and Christmas hoop wreath? To add to my collection I wanted to make a patriotic ribbon hoop wreath.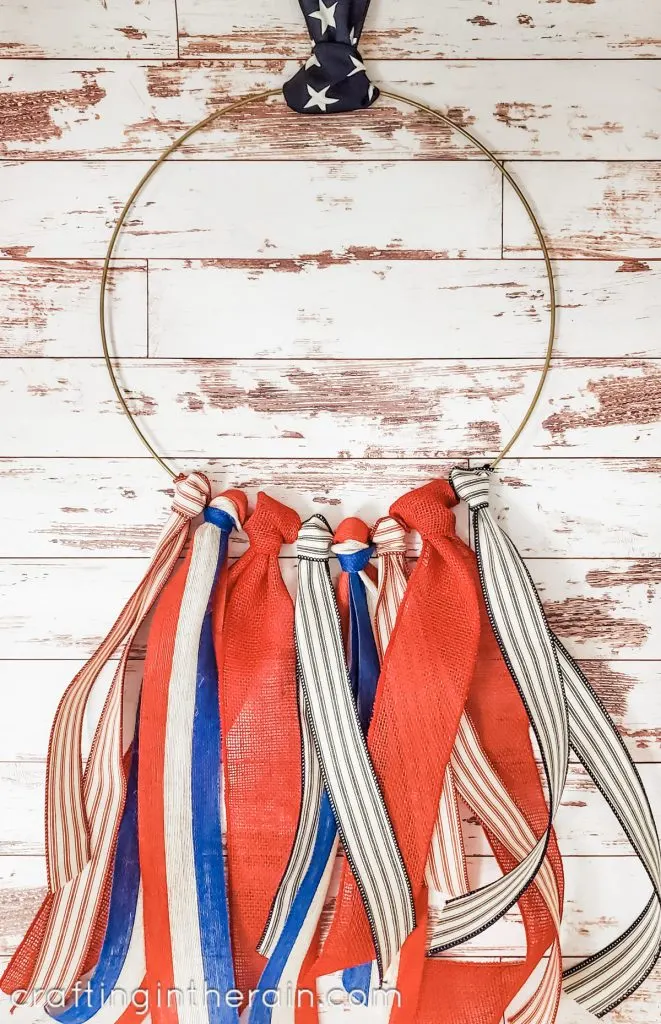 A ribbon wreath like this can be made in about 20 minutes and doesn't generate much mess – just a few bits of ribbon scraps. It also doesn't need any special tools and doesn't require drying time.
So it's a great craft for a group craft night (you know, once we can get together in groups again.) It's also simple enough that kids can get in on the action and make their own wreath for their room.
It may not seem like it, but the summer holidays will get here before we know it. You may have the supplies for this wreath around your house already, or you can get all these great ribbon colors from The Ribbon Roll.
The Ribbon Roll offers over 15,000 different styles of ribbon, so you'll be sure to find just the color and width that you need for any project. Don't care for a red, white, and blue wreath? Just follow these steps with the colors of your choice!
Here's what you'll need to make this ribbon hoop wreath:
Wire hoop or emboroidery hoop
Ribbon (I'm listing the styles I used)
Scissors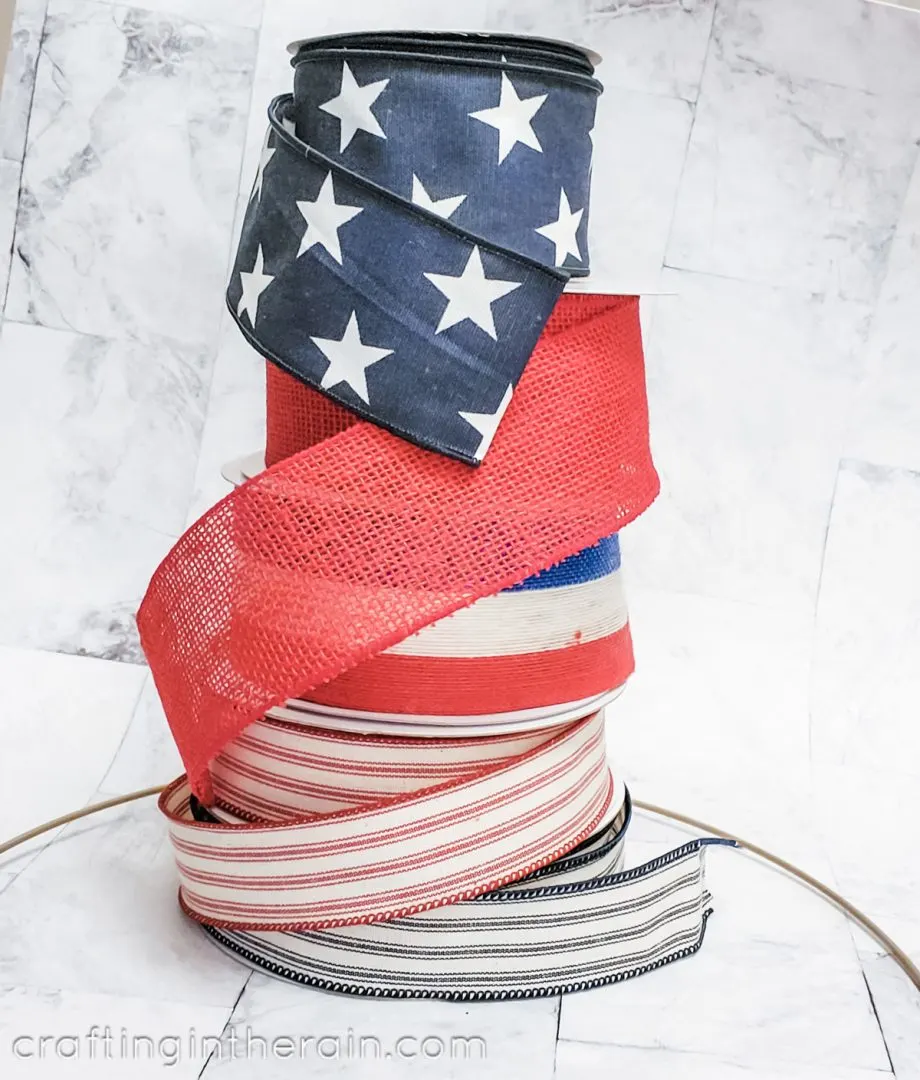 Cut ribbon into varying lengths about 30-40 inches. I used the star ribbon as the hanger, and the rest tied to the bottom.
Here's how to get a pretty knot when tying the ribbon onto the wire. Loop a piece of ribbon like this under the hoop.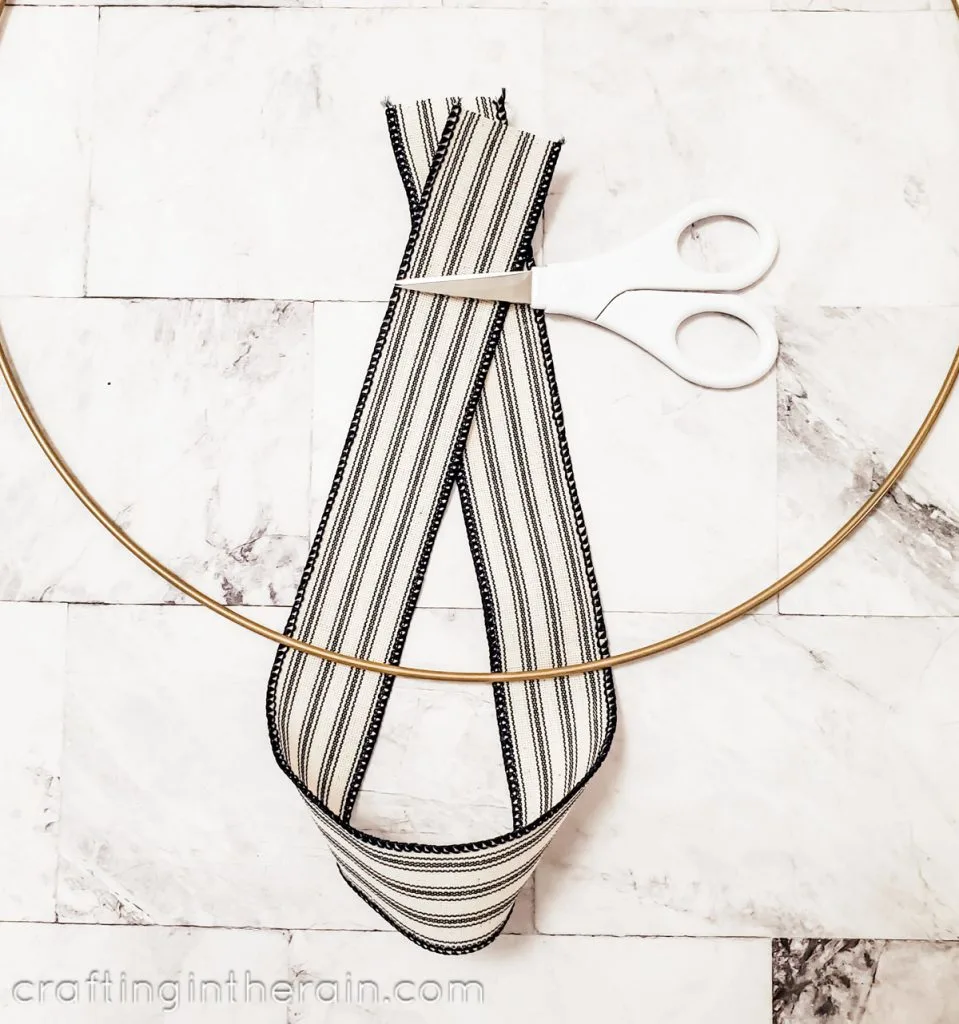 Then fold the ends over the wire and into the ribbon loop.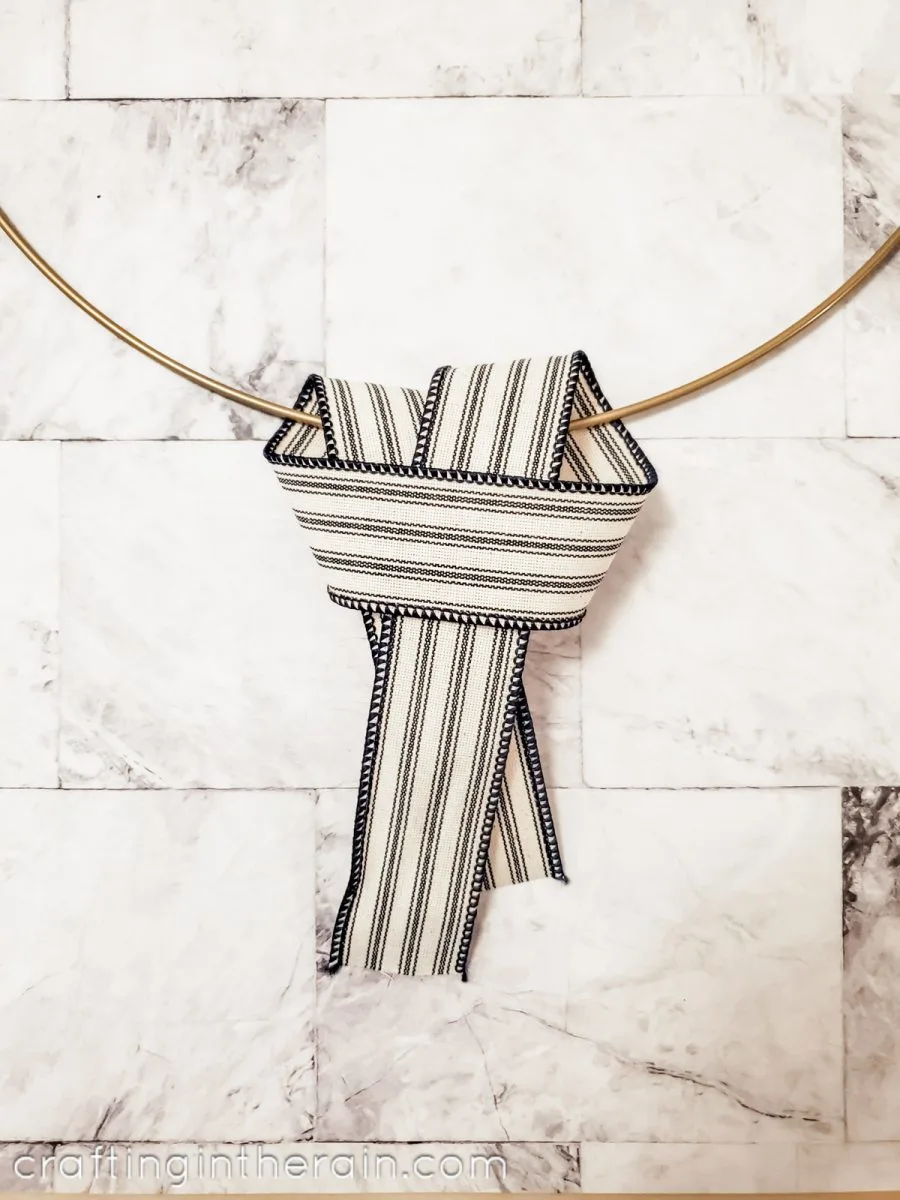 Pull the ends down while holding tight to the knot with your other hand.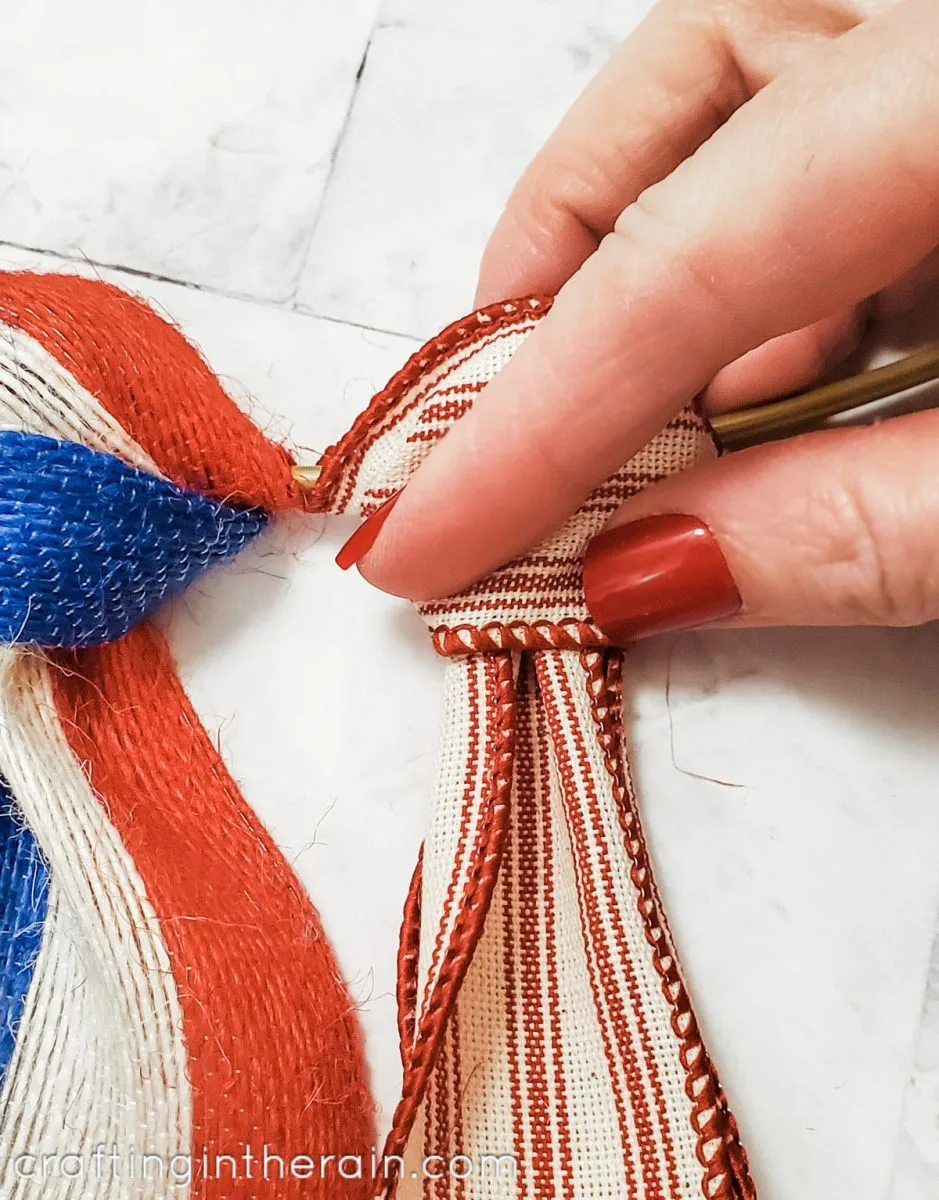 Repeat with desired number of ribbons across the bottom of the wreath. Push them together to fill gaps.
Cut the end of each ribbon at a slant. Leave some variety in the length of each ribbon.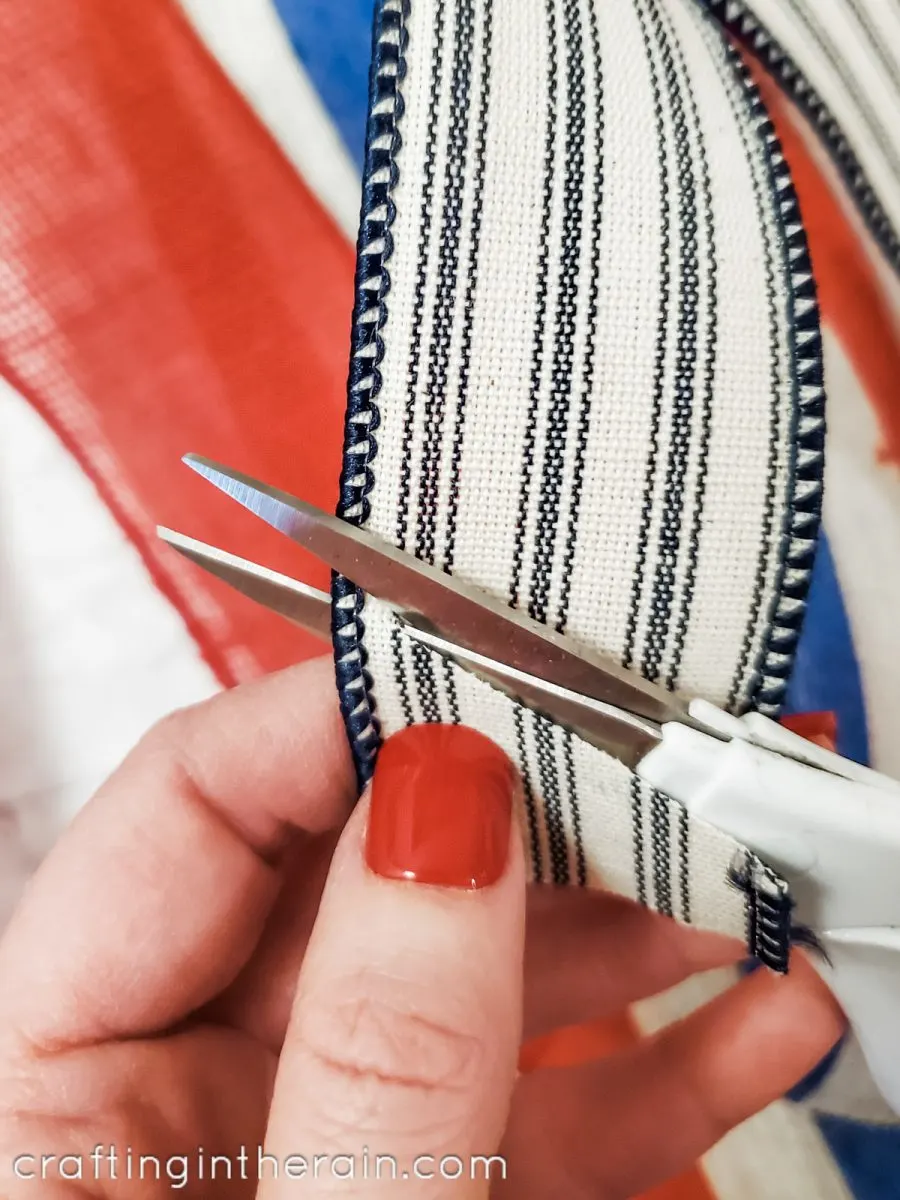 For the last step, tie on one last ribbon to the top of the hoop, in the same way the other ribbons were tied on. Use this ribbon to hang the wreath.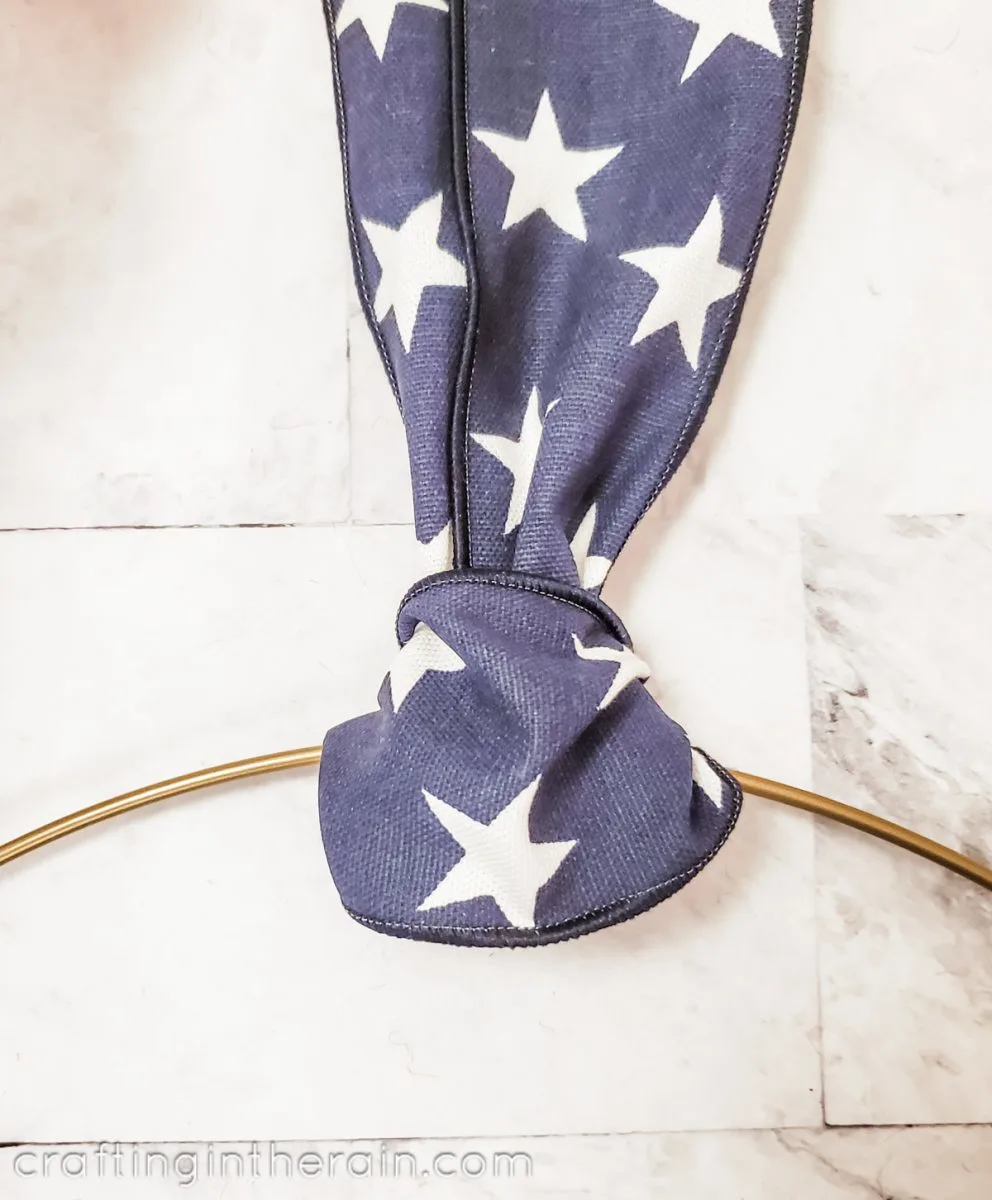 Then hang it up with a wall hook, thumb tack or whatever method you like. Put it inside or on your front door. You'll love how fast you were able to make one, you'll keep going in other colors!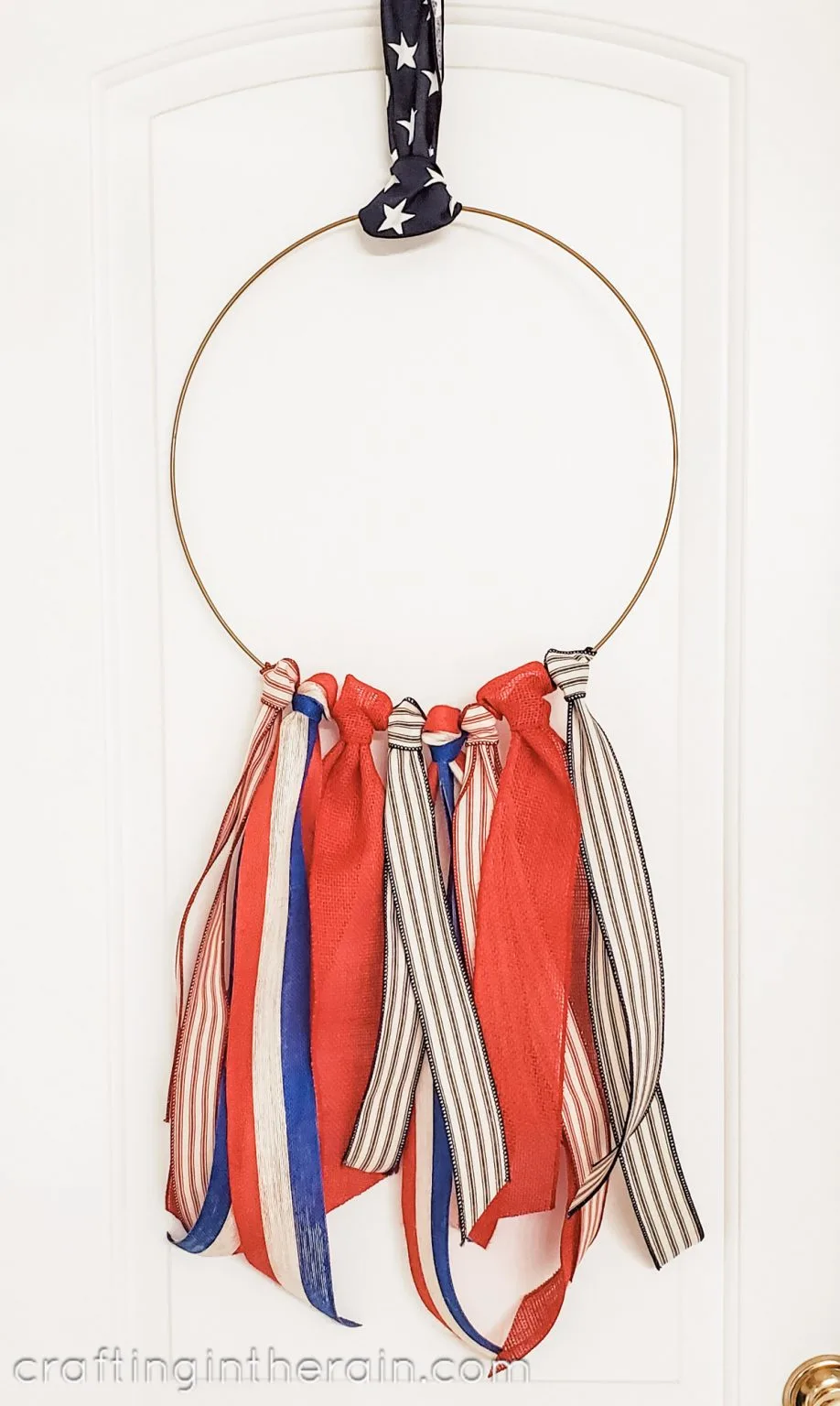 And if wreaths just aren't your thing, use quality supplies from The Ribbon Roll to wrap gifts, add to floral arrangements, tie up food packaging, or other home decor projects.
There's no required minimum order, but there's free shipping on orders over $50. You can get quantity discounts without needed to provide a tax ID.
Have questions about The Ribbon Roll, or about the wreath I made? Leave me a comment!
Compensation was provided by The Ribbon Roll. The opinions expressed herein are those of the author and are not indicative of the opinions of The Ribbon Roll.