I love the look of this Christmas wire hoop wreath. It's simple, using a single wire hoop frame, but still has plenty of festive Christmas elements to look fancy.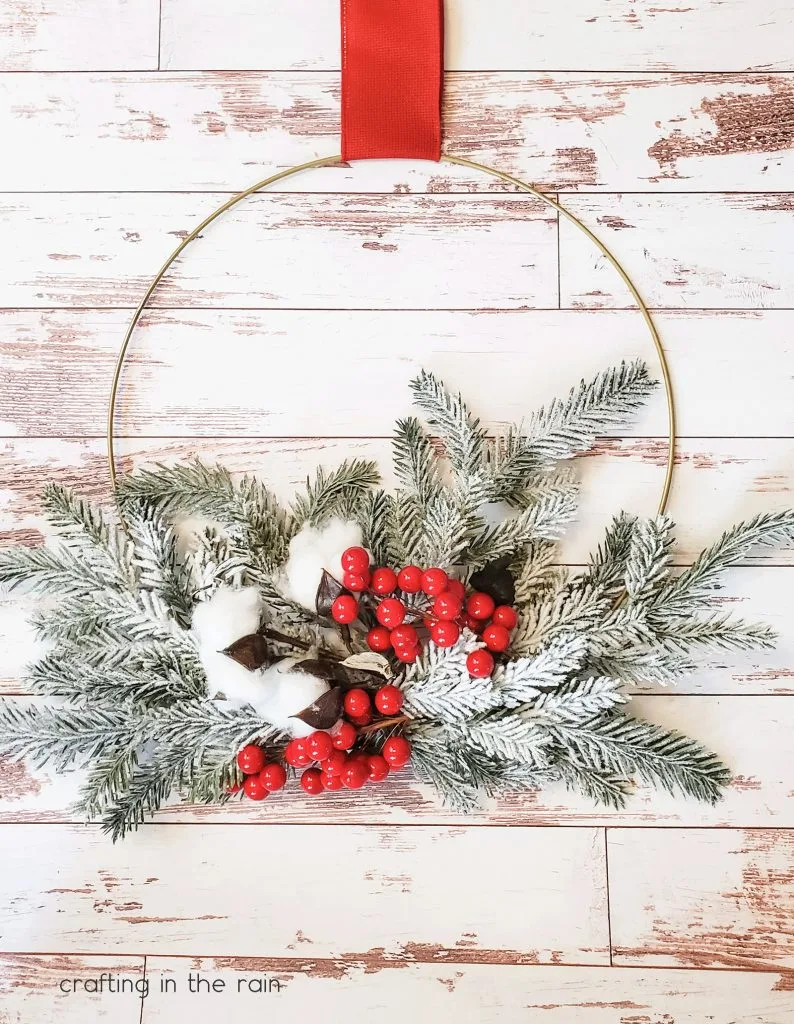 Supplies for a hoop wreath
To make this Christmas wreath, pick up the following supplies. You can usually find these at the craft store or craft aisle of a large shopping center.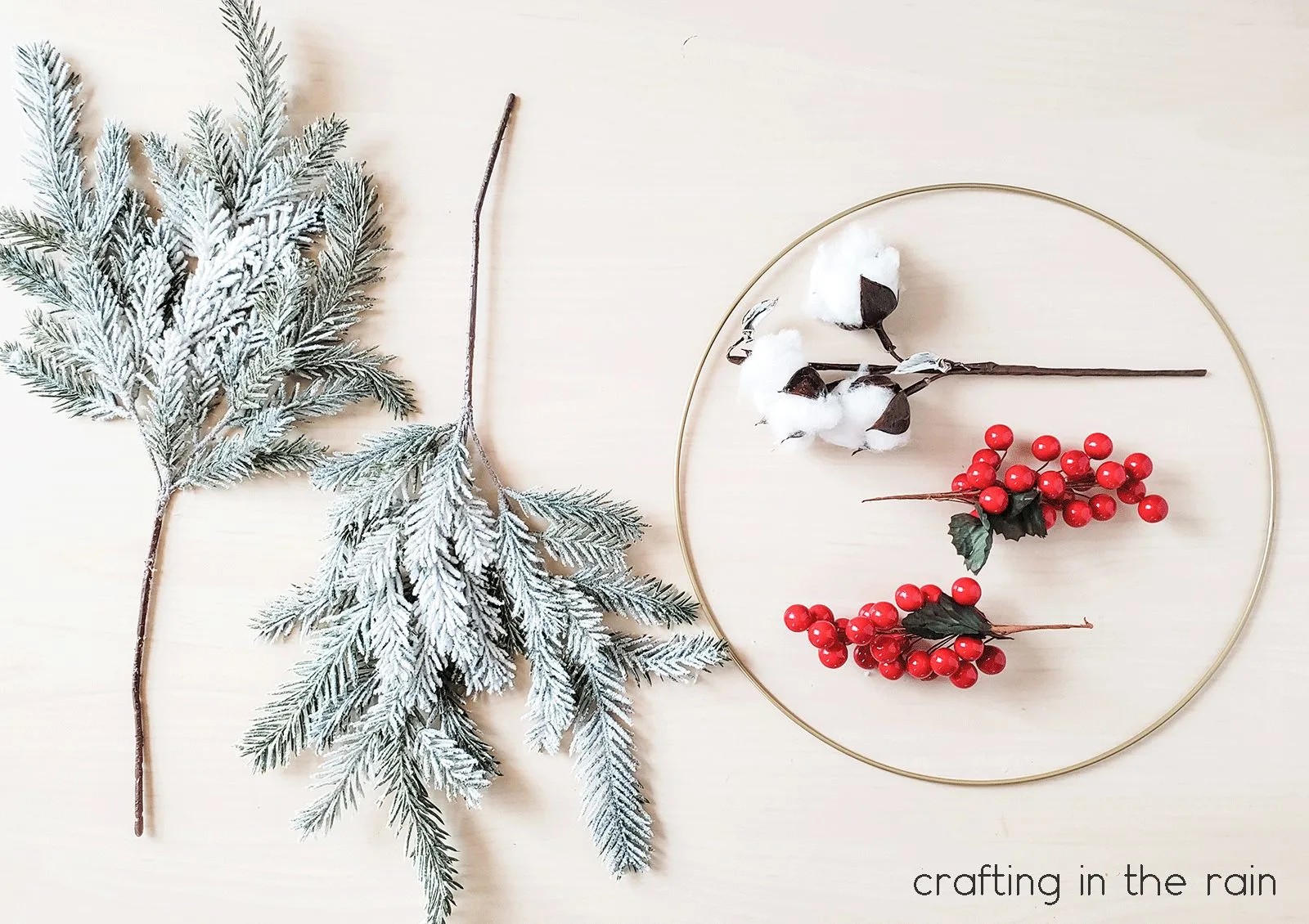 Faux pine branches
Red berries (or other decorative picks that you like)
Ribbon
Additionally, you may find hot glue or Command Strips to be useful.
Making the Christmas hoop wreath
Start by trimming the ends of the branches so they're only a couple of inches long.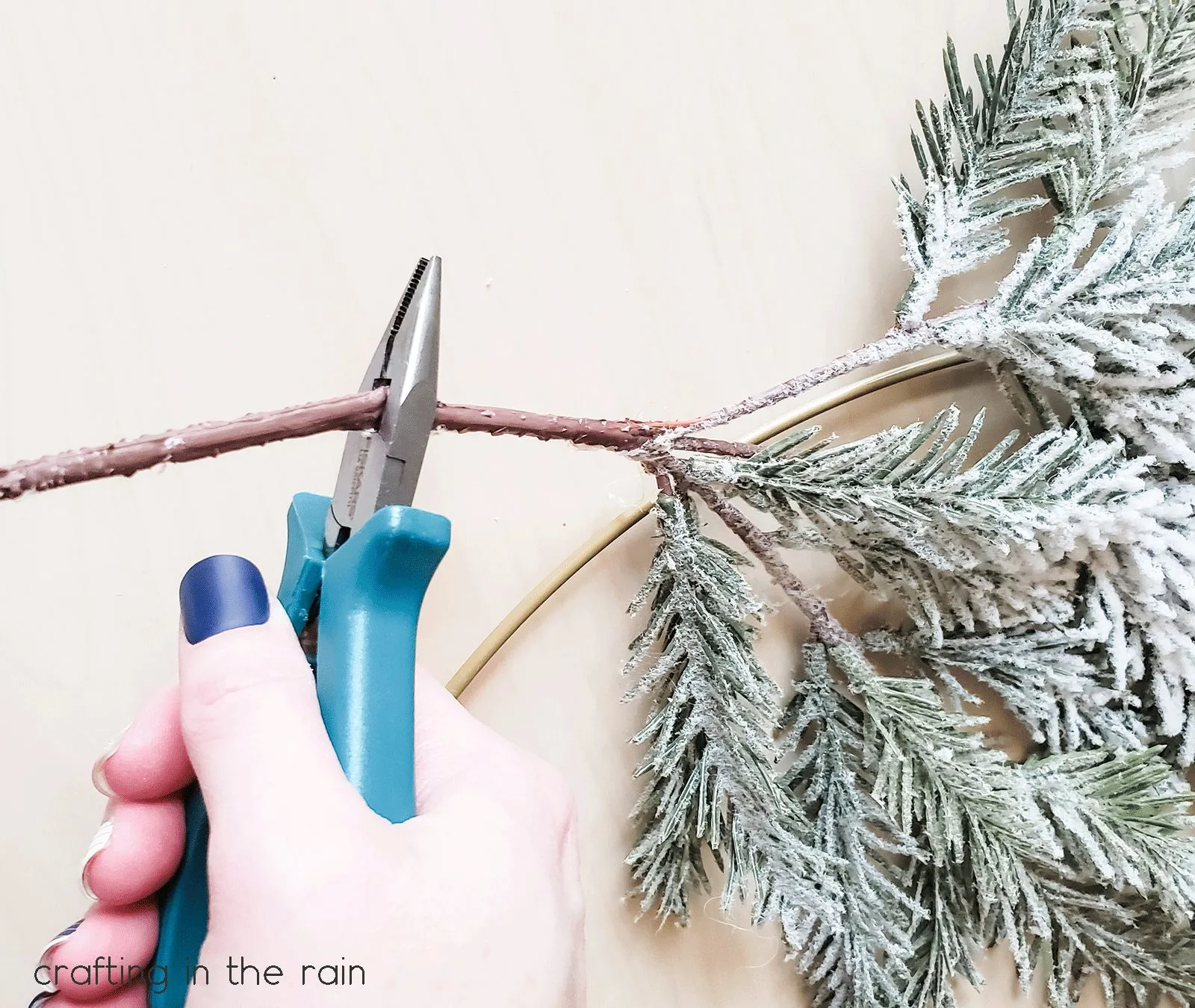 Position one branch on the wire hoop and twist floral wire around to secure it. Wrap it in a couple of places so it doesn't slide around.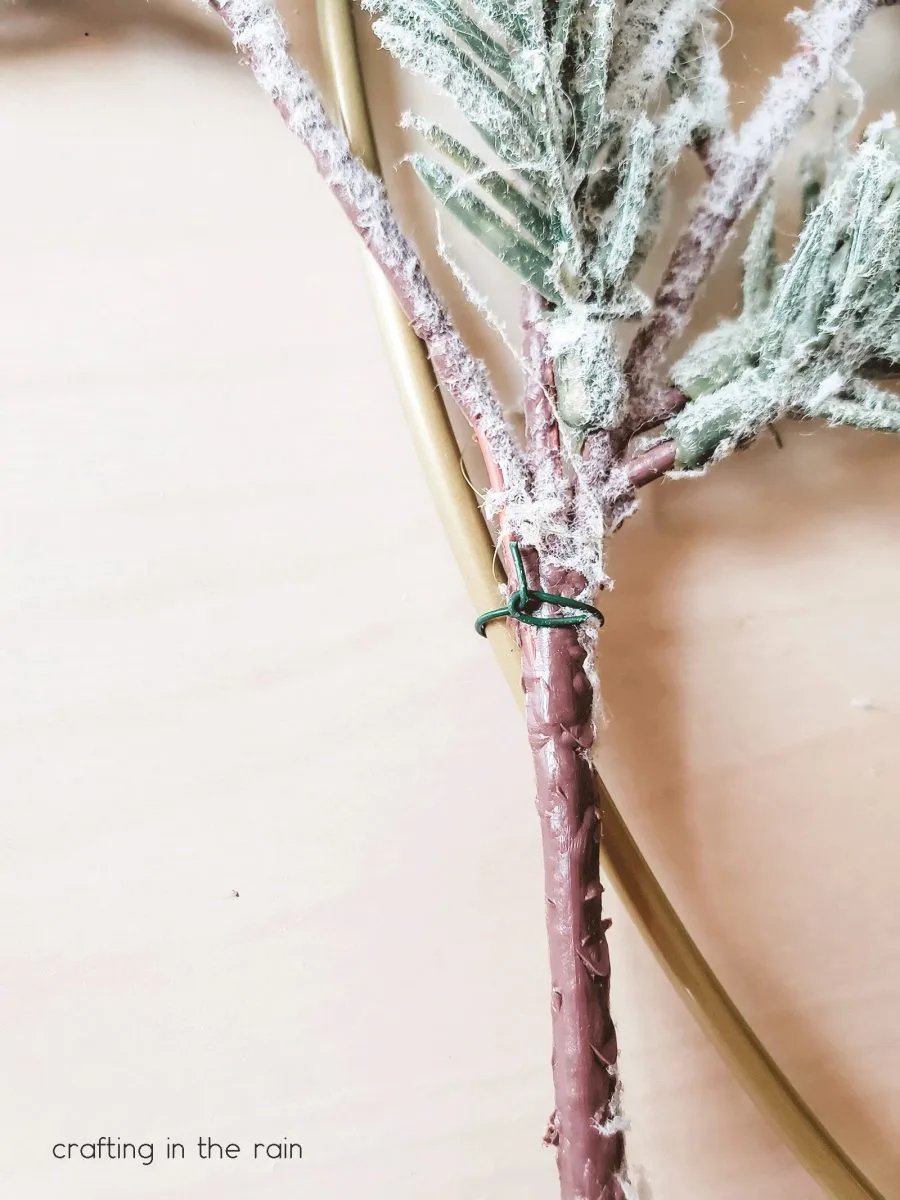 Lay the second branch in the opposite direction and attach it in the same way.
Add in the cotton stem and red berries. Use the floral wire again, but add hot glue as well if anything needs a little help staying in place.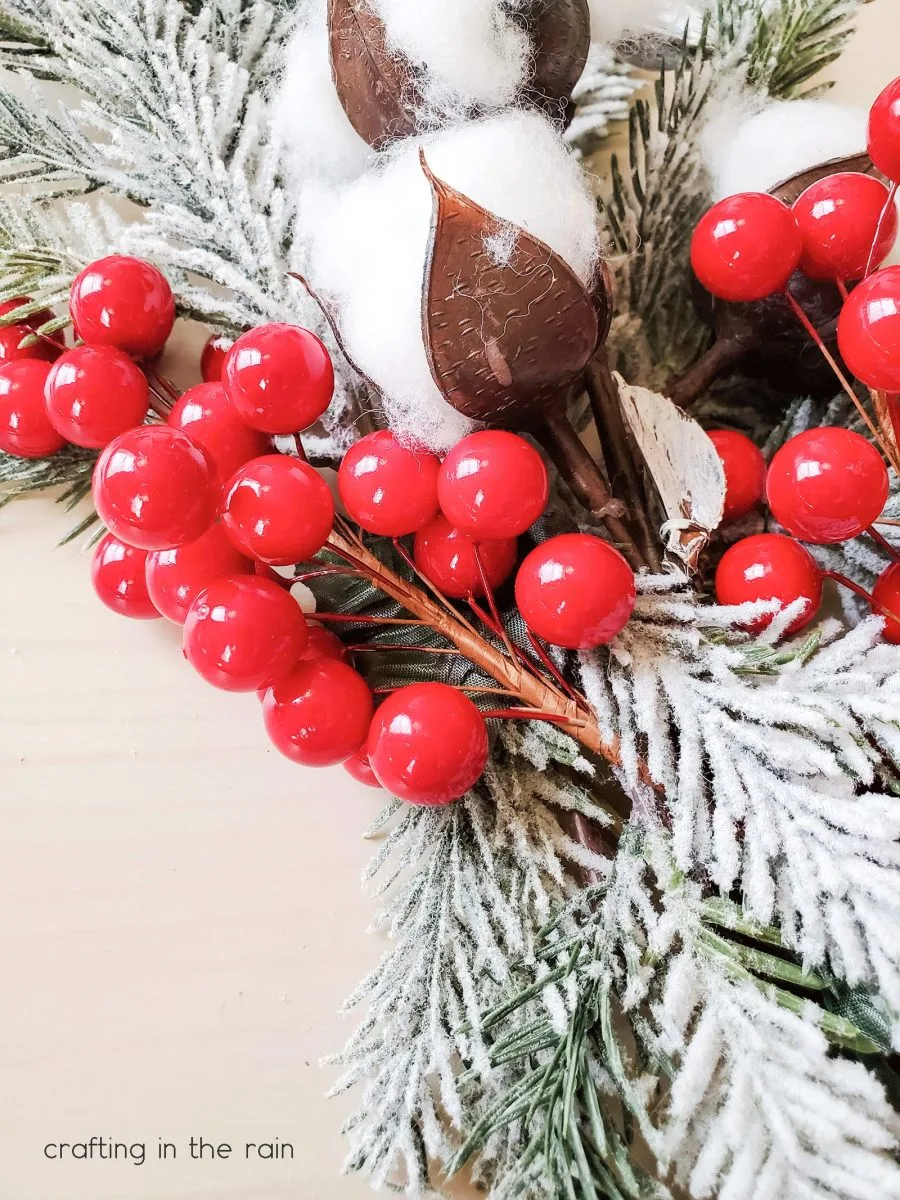 Make sure to cover up any floral wire if needed so that it doesn't show through.
How to hang a hoop wreath
A wire hoop wreath can be difficult to hang because it isn't necessarily going to be balanced. One way to hang the wreath easily is to loop a piece of ribbon at the top of the hoop and see where gravity pulls the rest of the wreath.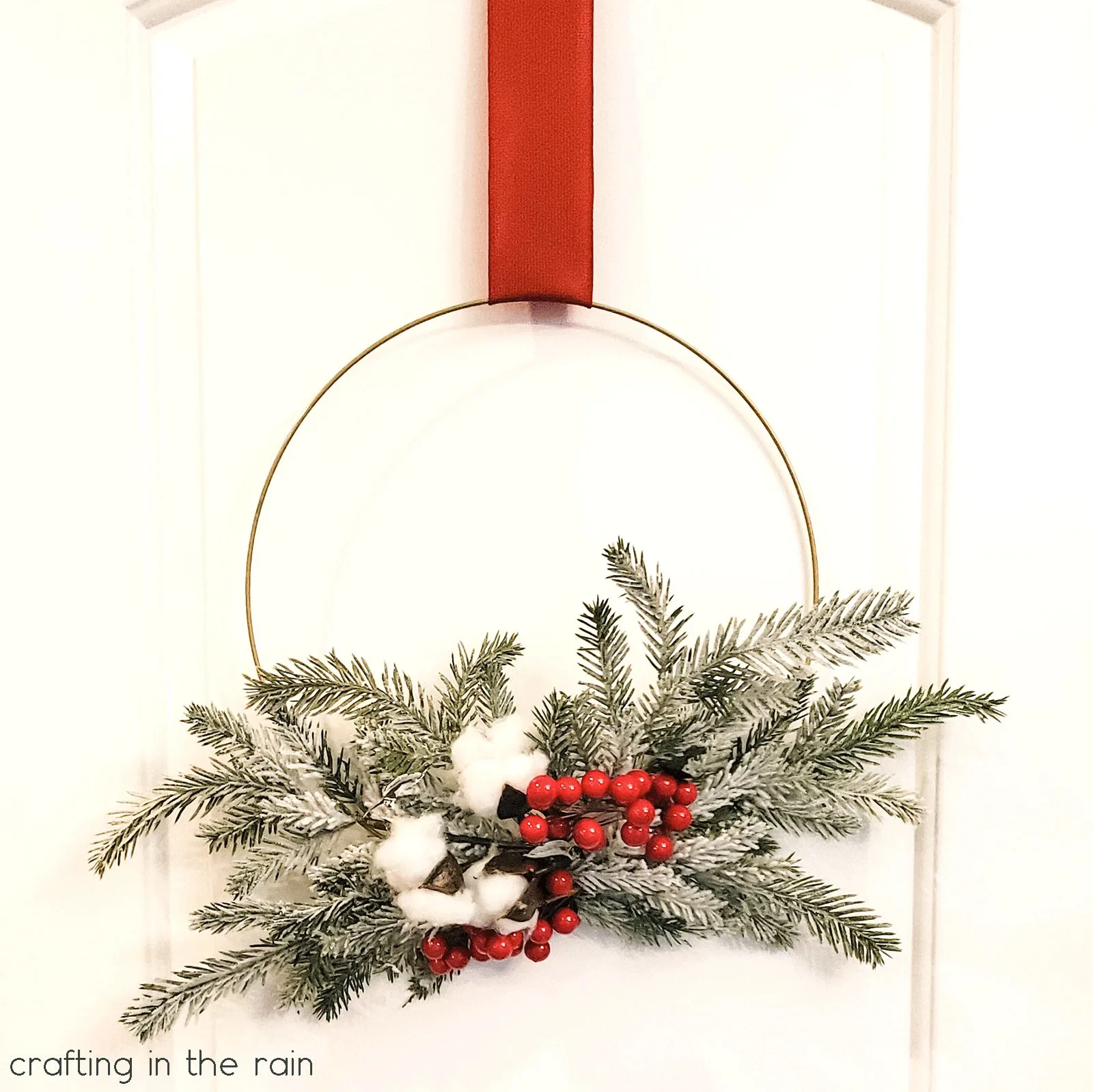 If you want the wreath to remain off-center, use command strips. I have attached a command strip to the back of the wreath where all the decorations are.
Then, when the wreath is hanging from the ribbon, turn the wreath until it's in the right position on the door or wall, attach the back half of the command strip to the wall and connect them.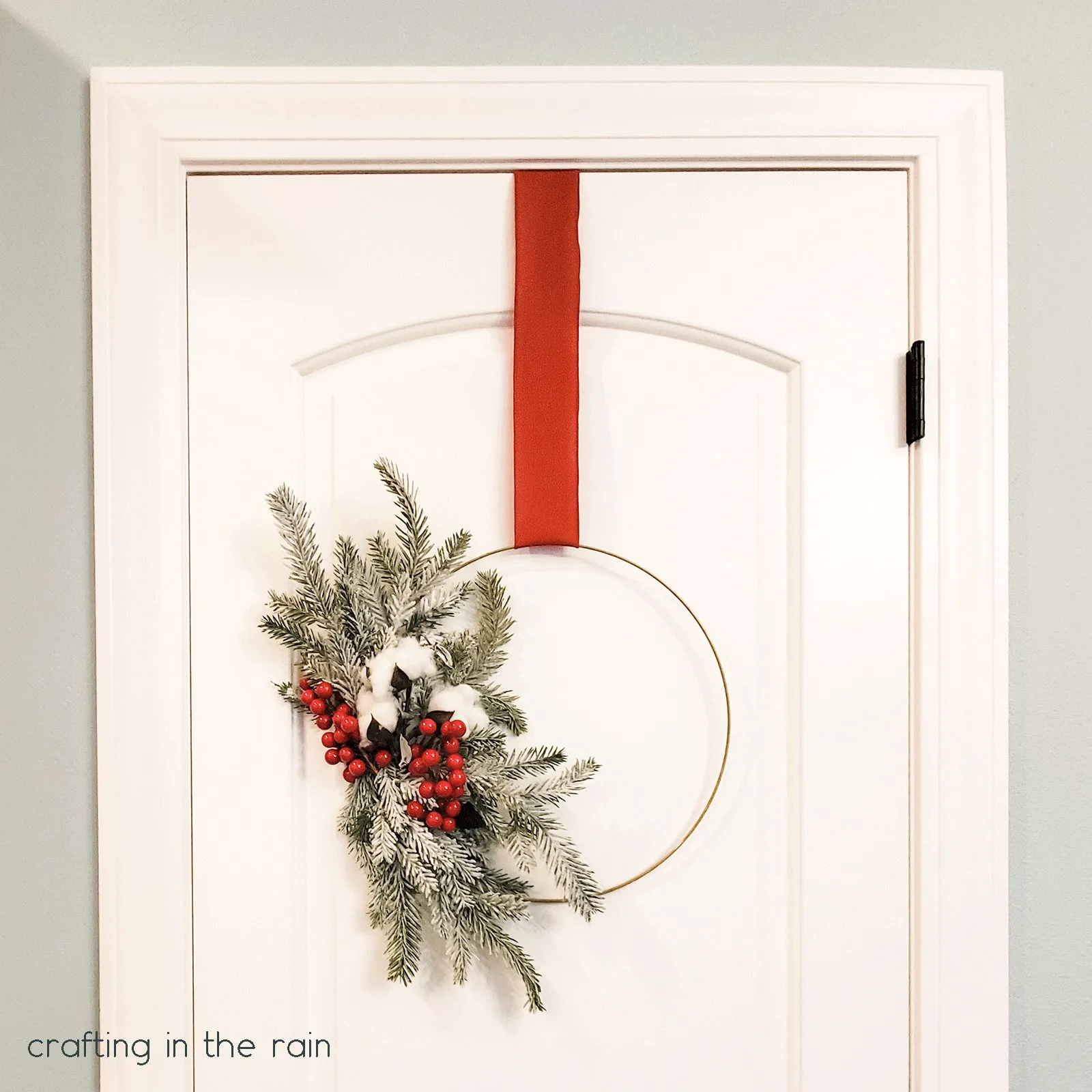 I also used a command hook to hang the Christmas wire hoop wreath to my pantry door. The hook is hanging upside down and I made a hole in the ribbon for it to hook into.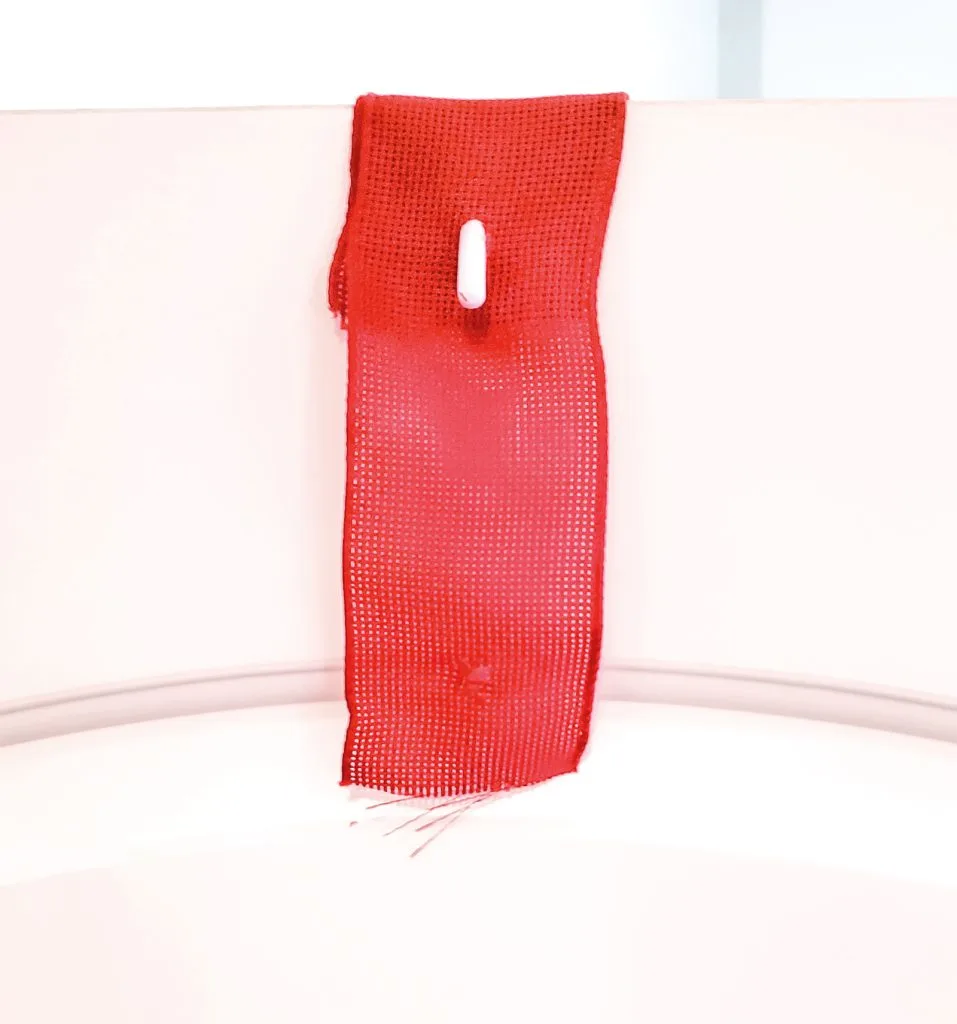 What do you love most about this hoop wreath? I kind of want to find a wall in my house where I can hang a whole bunch of them!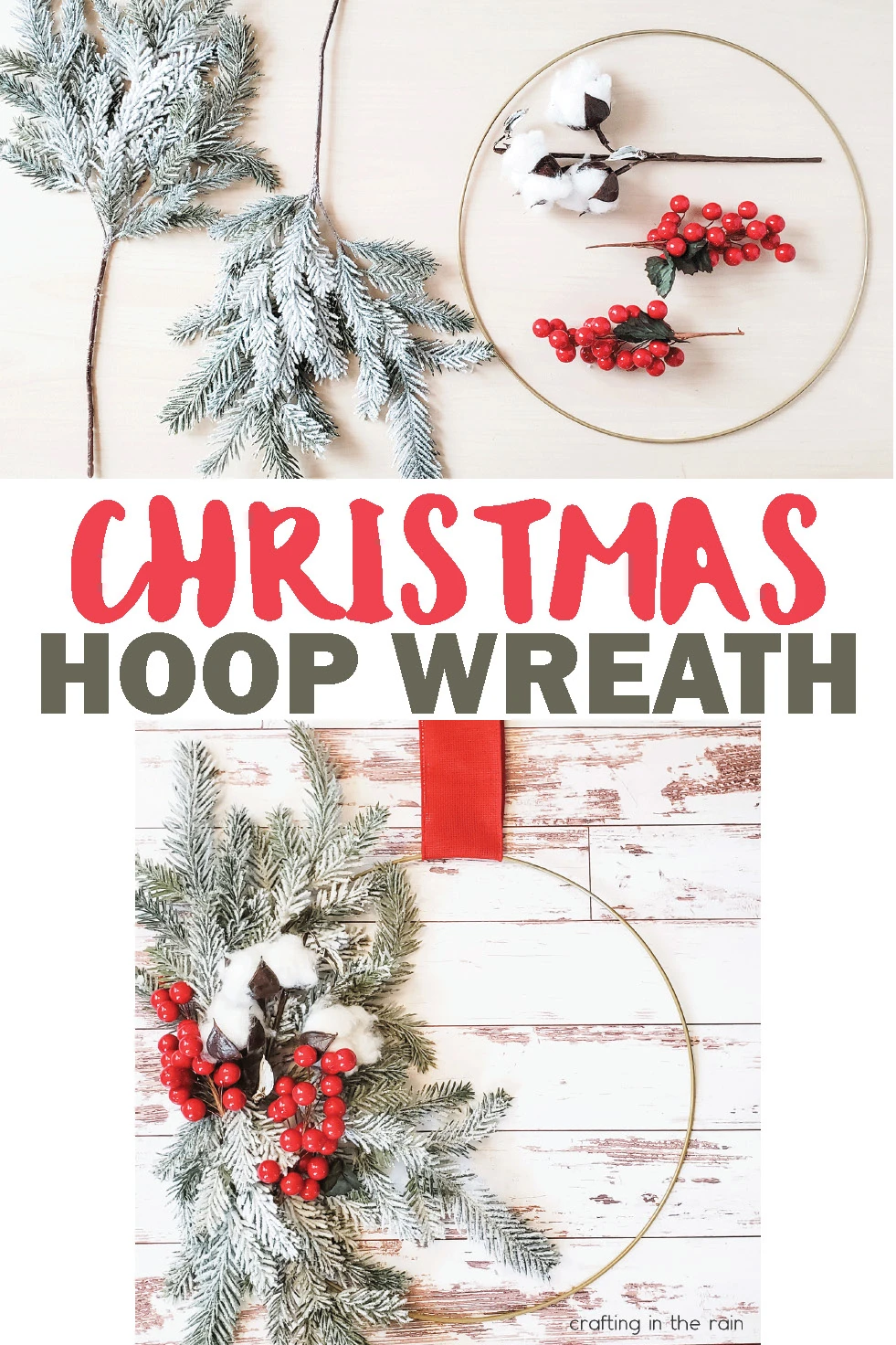 If you're looking for a wire hoop wreath that you can leave out all year long, try this succulent hoop wreath.