I love the look of a simple, minimalist wreath. Learn how to create this modern trio of wire hoops to make an easy succulent hoop wreath.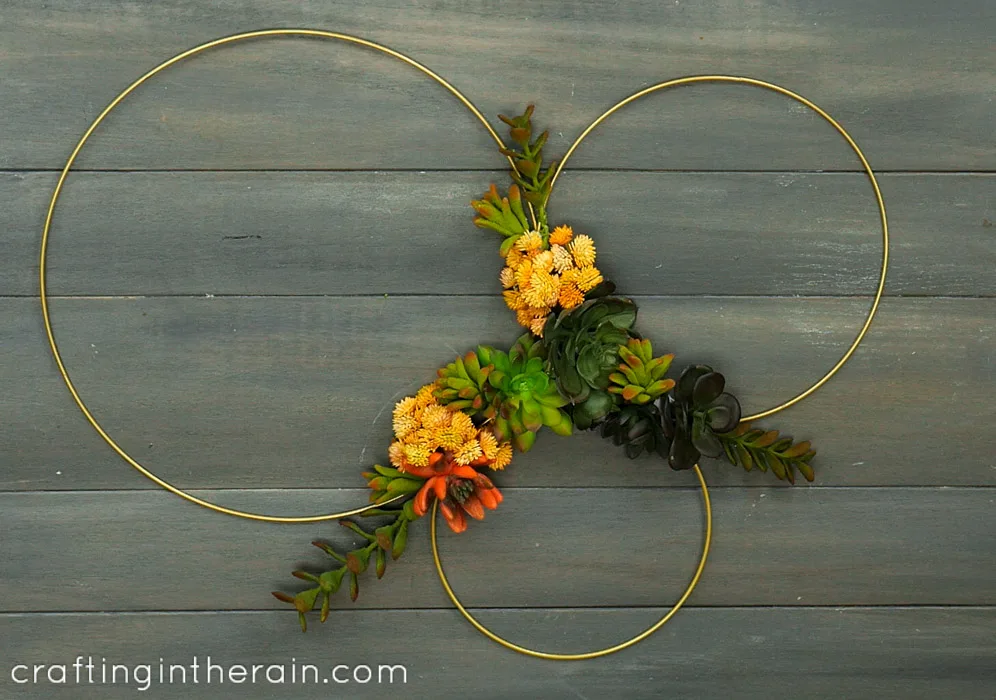 Succulents are perfect for a wreath like this because they are already kind of minimalist on their own. These faux succulents are easy to work with and look great hanging over a couch or on a door.
Supplies for making a succulent hoop wreath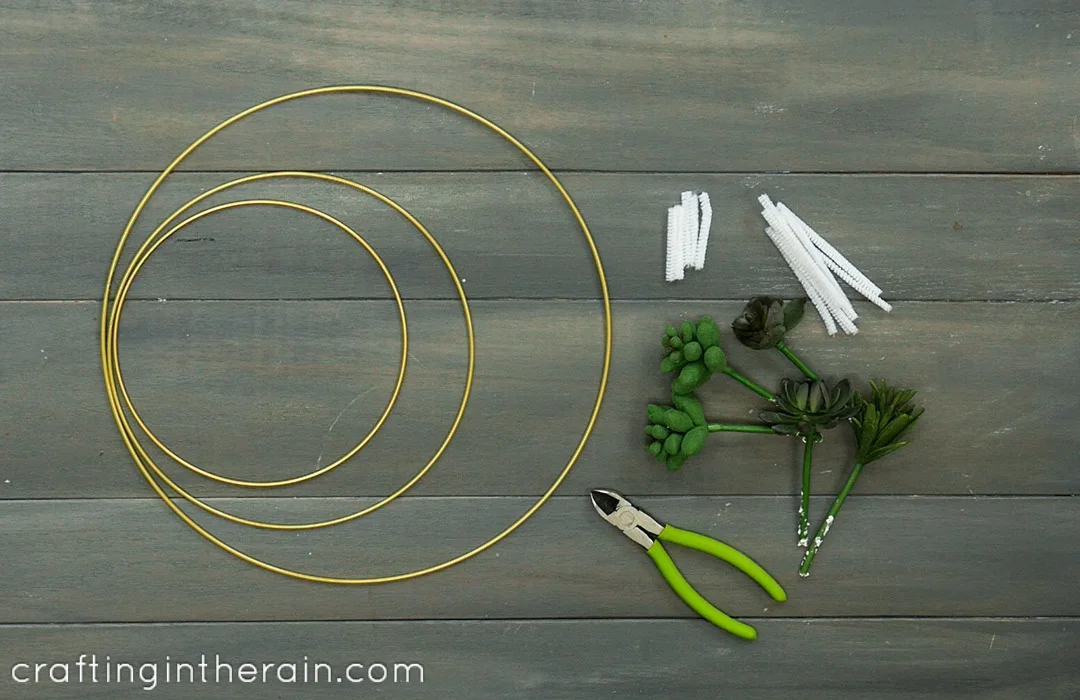 Supplies for succulent wreath
Build the Wire Wreath
Lay wire rings down on a table and overlap them. Cut two-inch pieces of pipe cleaner and twist around the rings to hold them in place.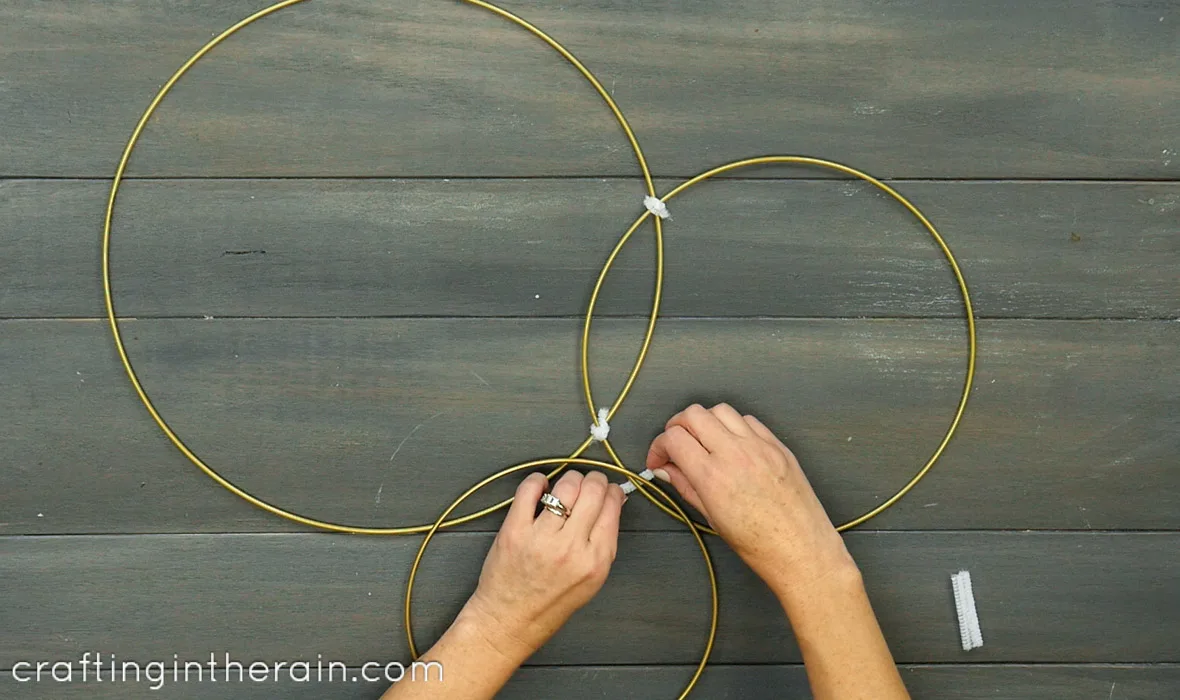 Remove succulents from their stems and replace with three inches of pipe cleaner. Poke into the base of the succulent with hot glue.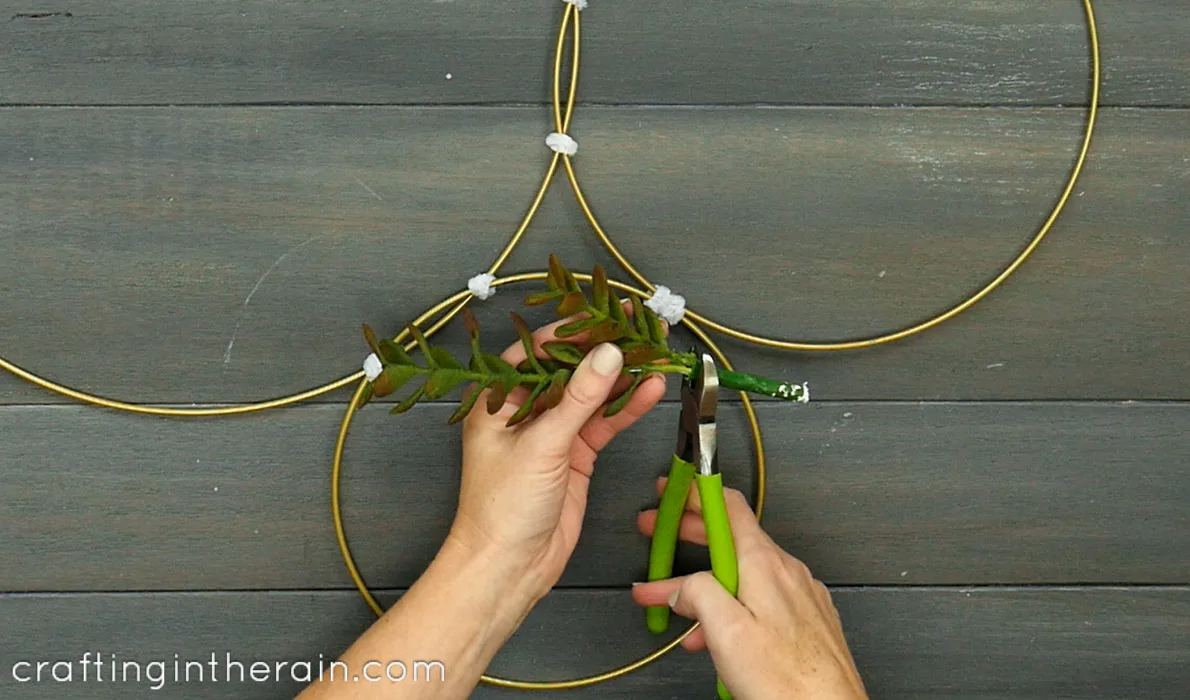 Decorate wreath with succulents
Add succulents by wrapping the pipe cleaner stems around the wire wreath. Secure with hot glue. Start with some tall succulents to stick out at the edges.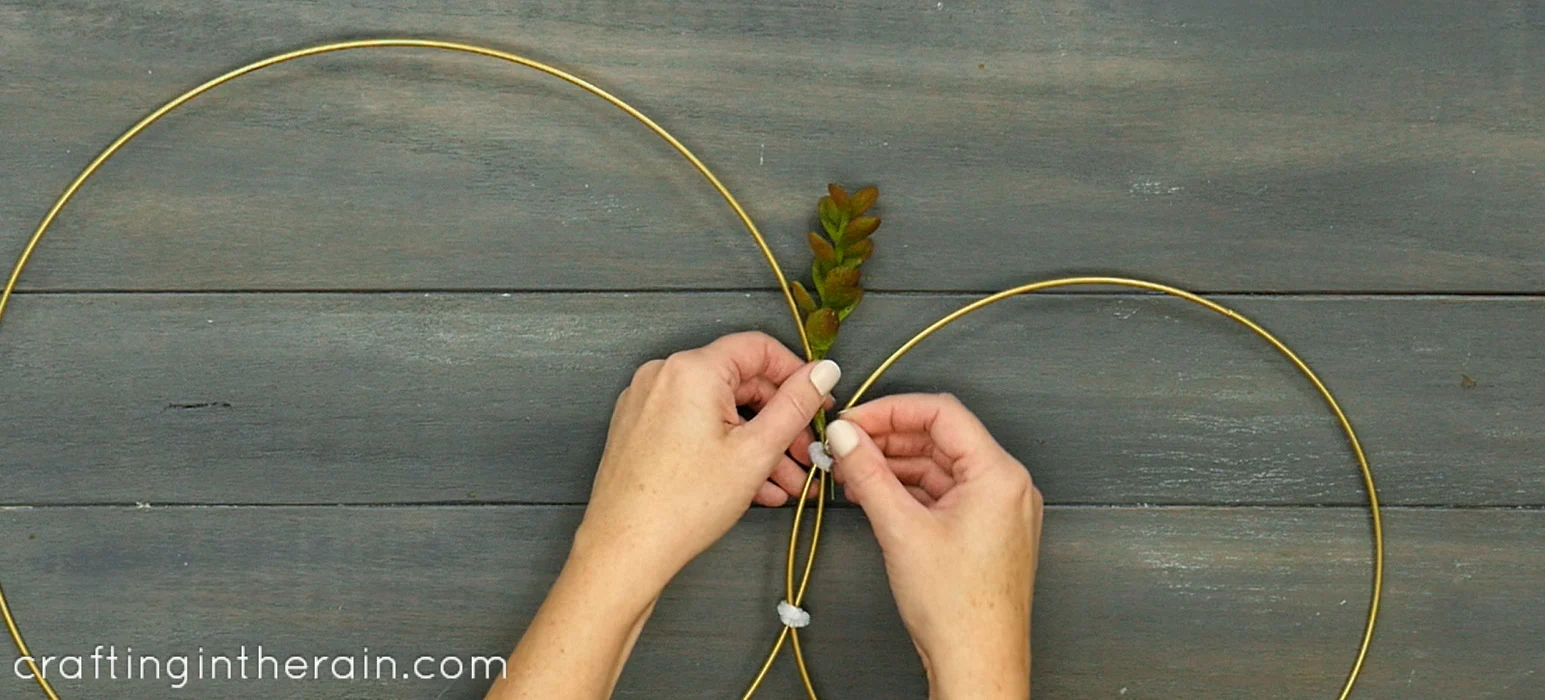 Then add larger succulents.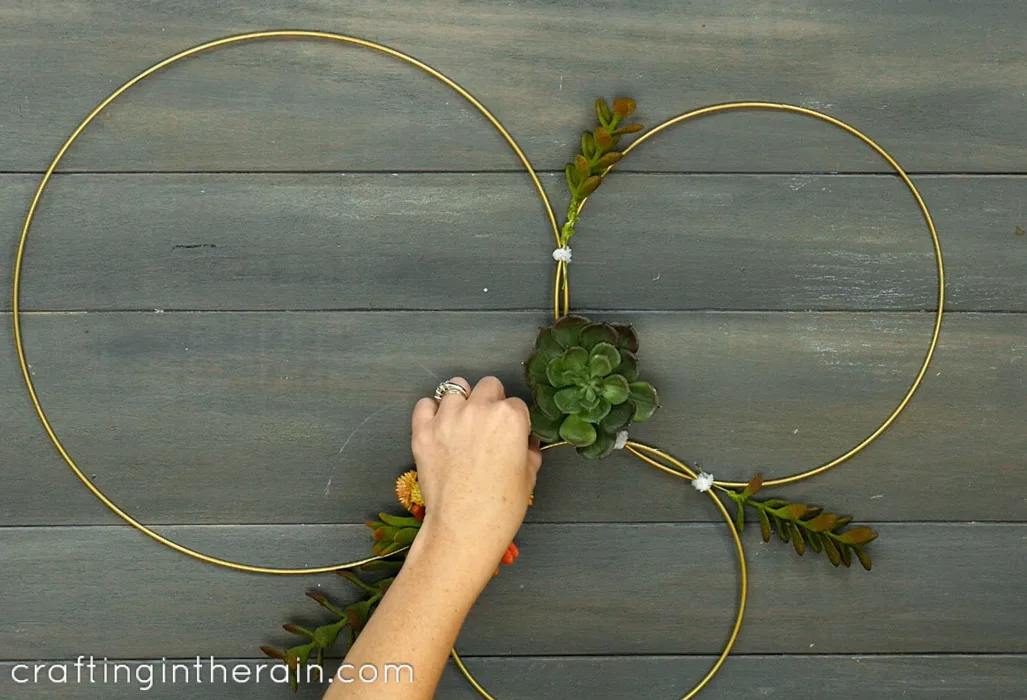 Continue around the center part of the ring arrangement until all gaps and pipe cleaners are covered.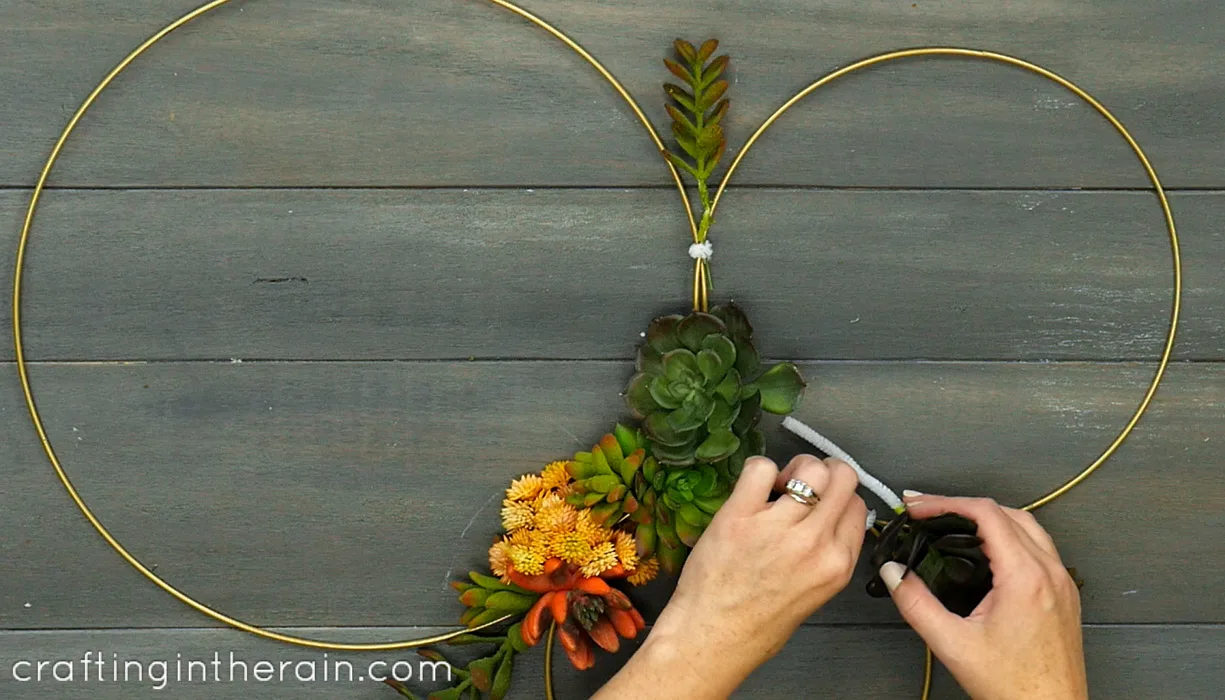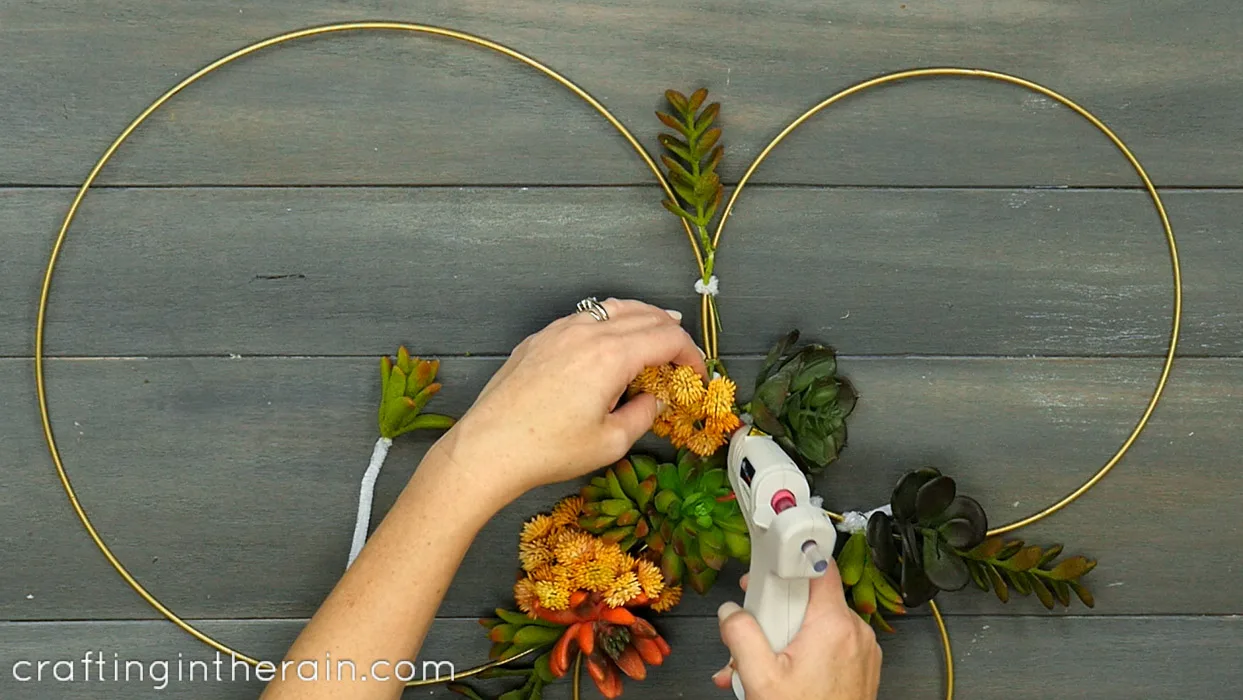 To hang the wire wreath, use invisible thread or decorative ribbon. Loop it onto the wire ring and then hang from a nail or picture hanger on the wall. You can also attach a hook to the wall and hang the wreath right behind the succulents so the hook stays hidden.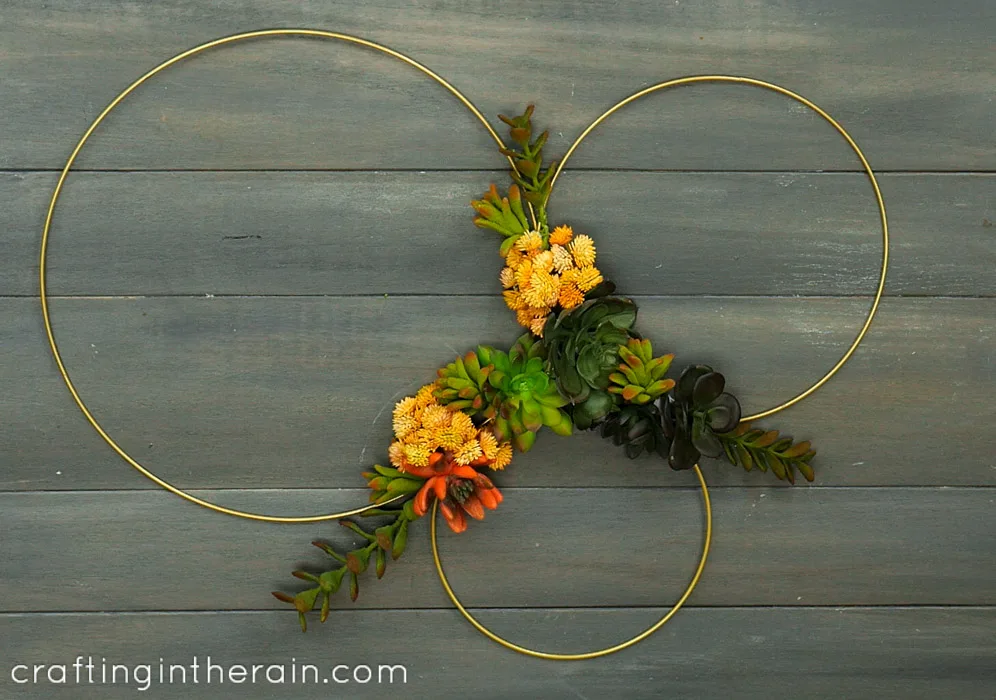 Walmart has a great selection of realistic faux succulents in a rainbow of colors and they look amazing as décor for weddings or baby showers too!
Yield: 1 wreath
Succulent Hoop Wreath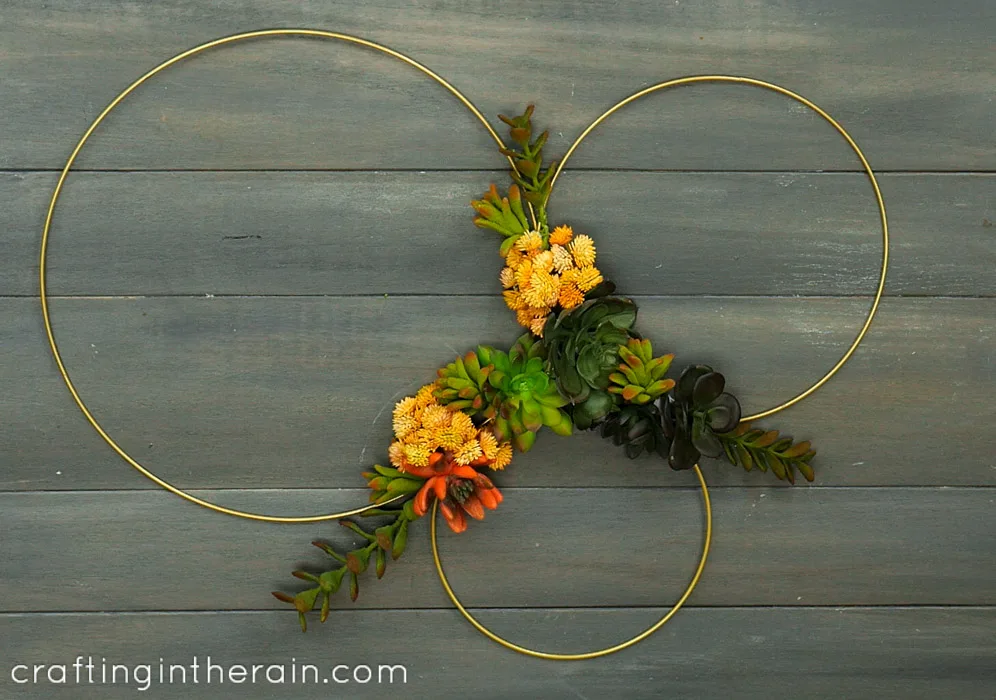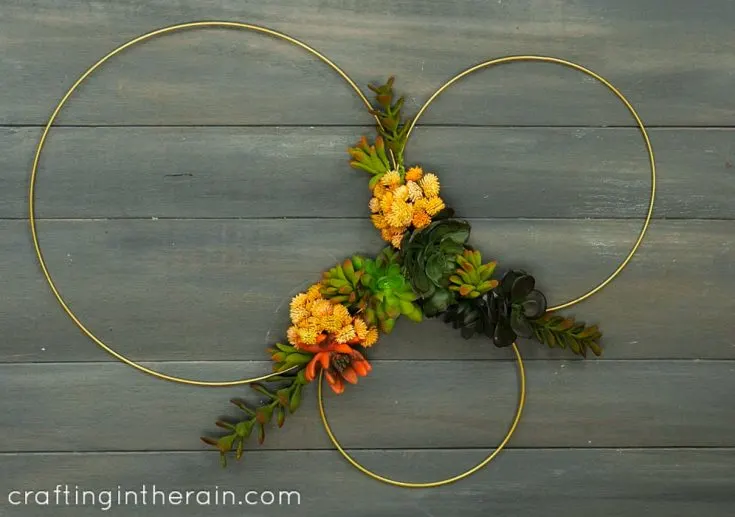 Turn a trio of wire hoops into a modern succulent hoop wreath. This minimalist wreath is perfect for both parties and home decor.
Materials
3 wire hoops
Assortment of faux succulents
Pipe cleaners
Instructions
1. Cut pipe cleaners into 2 inch pieces.
2. Overlap wire hoops and hold them in place by twisting pipe cleaners.
3. Remove stems from succulents and replace with 3 inch pieces of pipe cleaner, secured with hot glue.
4. Twist pipe cleaner around wreath and secure with hot glue. Start with tall plants to stick out at the edges.
5. Add larger succulents the same way and fill in gaps, hiding pipe cleaners as well.
Notes
Hang the wreath with invisible thread, decorative ribbon, or add a hanger hook right behind the cluster of succulents to keep it hidden.
You can really customize these metal hoop wreaths by choosing the shapes and colors of succulents you like the best. Where will you hang your succulent wreath?