I love the succulent trend, and I'm glad it's still going strong. I want to show you how to make trendy faux succulent planters that will look totally realistic and truly are fool-proof when it comes to caring for them.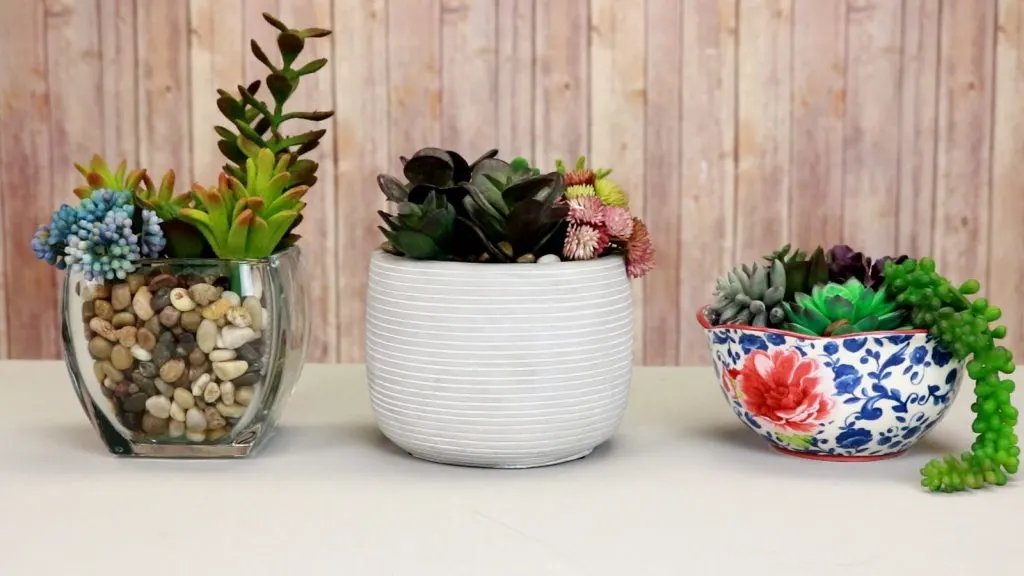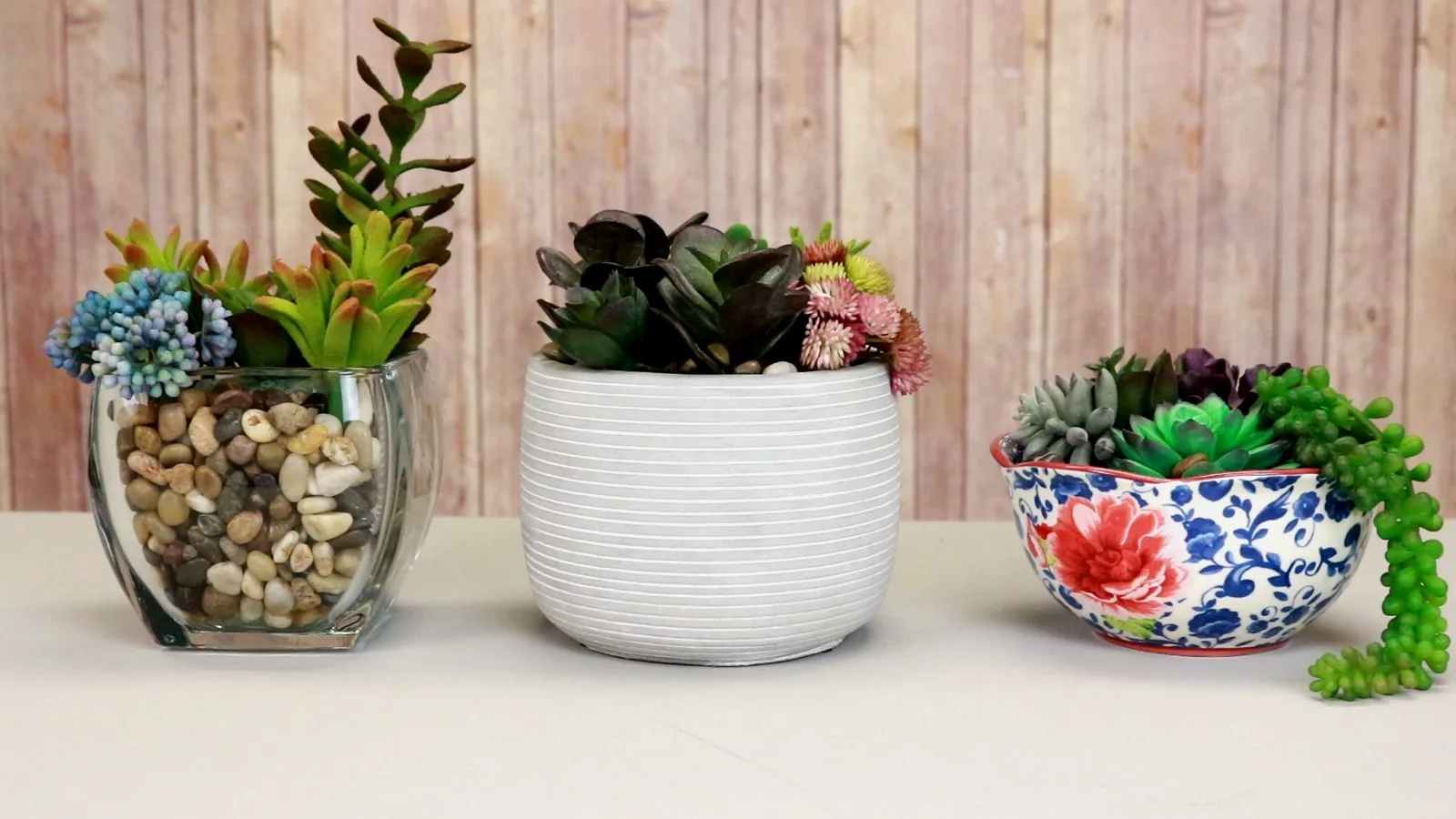 A few years ago, when my sister got married, we created tiny succulent name cards for everyone at the wedding. Since the wedding was near my house, a lot of wedding-related boxes showed up at my doorstep as the big day approached.
I was amazed when boxes of beautiful, live, succulents were included in one of the shipments! At the same time, I was honestly pretty scared that even they would die while sitting at my house. I don't do well with plants.
What are faux succulents?
Luckily they all looked amazing for the wedding. And imagine an even heartier version of succulents – faux succulents!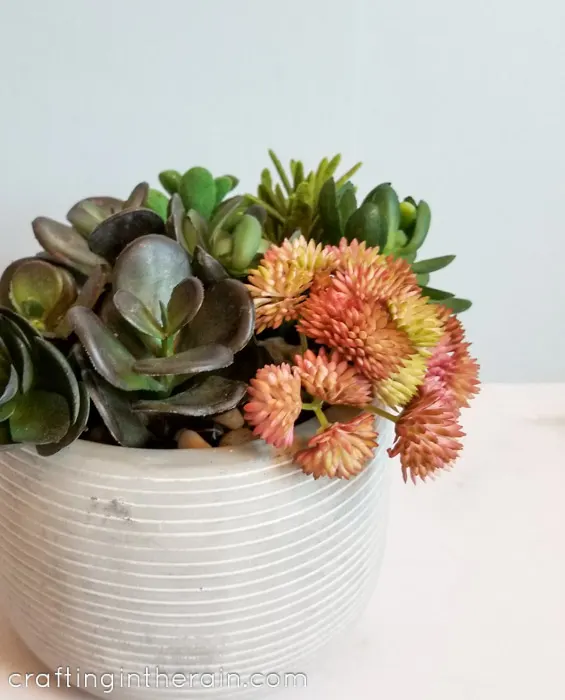 FloraCraft Succulent Picks are available at Walmart in multiple shapes, sizes, and a rainbow of colors! (Can be purchased individually in-store.)
They are made to have the look and texture of real succulents with tinted leaves and smooth or fuzzy finishes, depending on the plant type.
I found these items in the floral decor aisle of my store – look how realistic the designs are!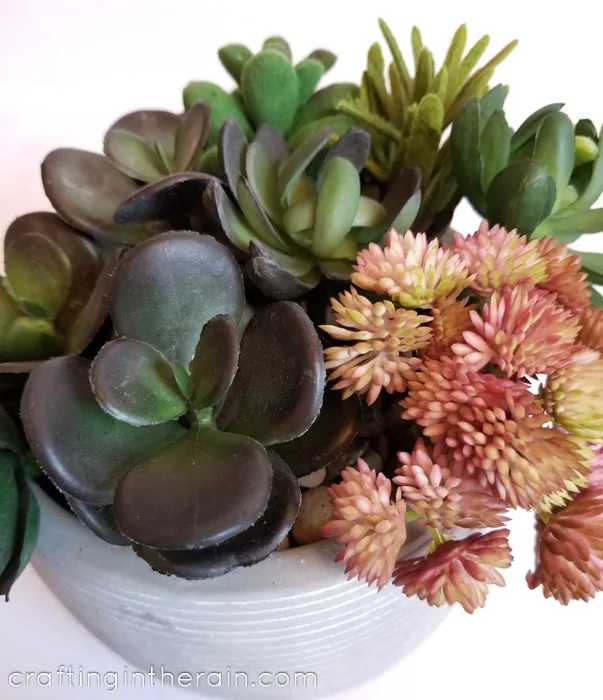 How to use faux succulents?
Faux succulents can be used in any arrangement or craft project. The sturdy wire picks can be cut or glued to fit the project needs.
Make planters, wreaths or centerpieces with the faux succulents as the main feature. Or use succulents as accents in other arrangements, or other crafts.
Add FloraCraft faux succulents to picture frames, napkin rings, haging jars, terrariums, magnets, and even teacups.
Faux Succulent Planters
Tear off the paper tags from the succulent picks and remove plastic wrapping from the foam disc.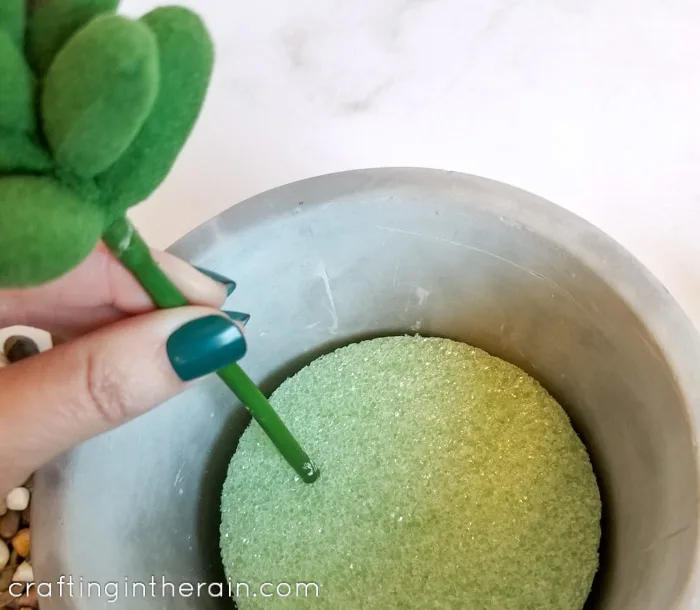 Place the foam disc in the container you have chosen for your arrangement. Trim with FloraCraft tools if needed. Secure the foam in the bottom with a low-temp glue gun.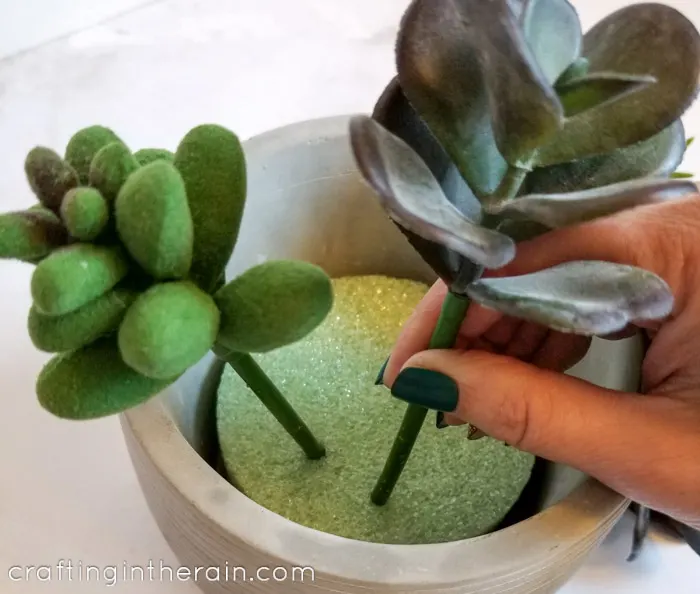 Press the picks down into the foam and continue until the container looks full. Smaller succulents are great for filling in gaps.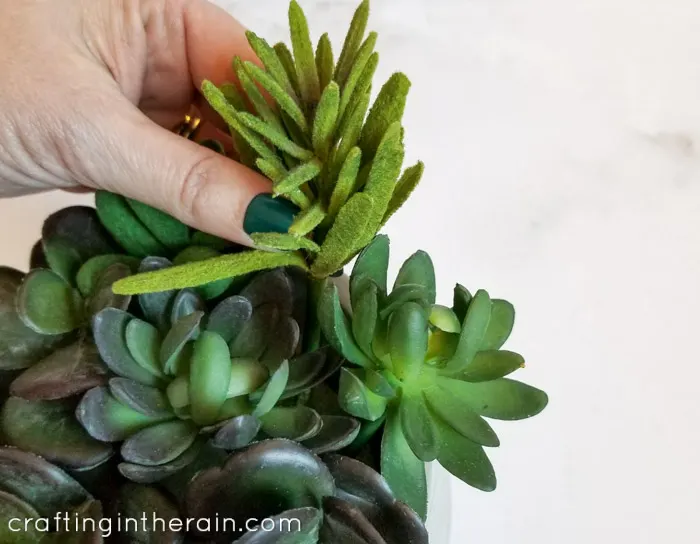 Cover any place where the foam might peek through with pebbles.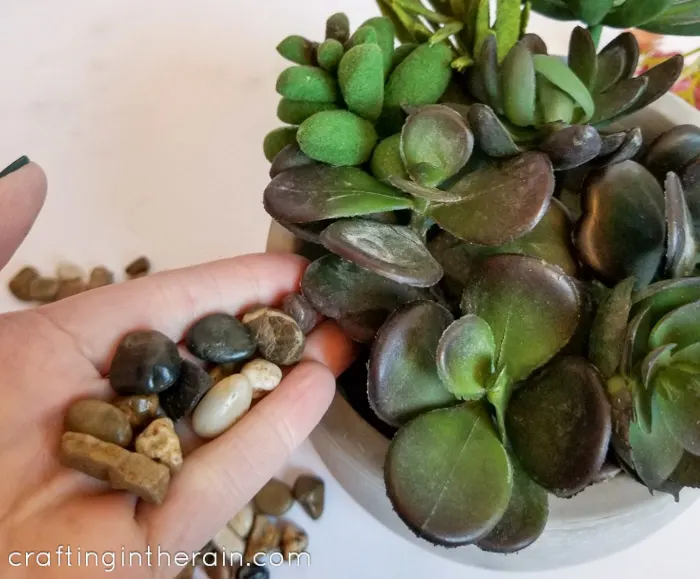 With just those few simple steps, you've created your own beautiful faux succulent planter to decorate a table, shelf, or give as a gift. What would you like to make with them?