We decided to create one more bonus free bundle for you this year – and it's all about you, the crafter! If you love the feeling of satisfaction after you've made something, and love the process too, these free crafty SVGs are for you!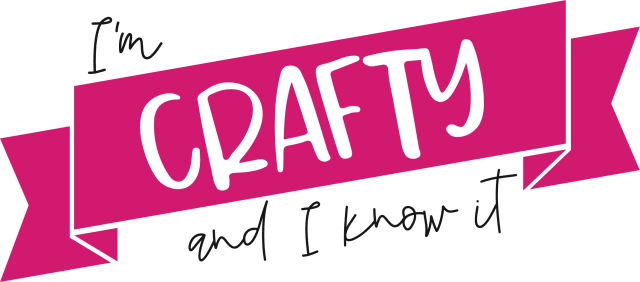 I made this "I'm crafty and I know it" design – and you can cut the banner out of any color vinyl or iron-on that you like.
And check out all the other designs!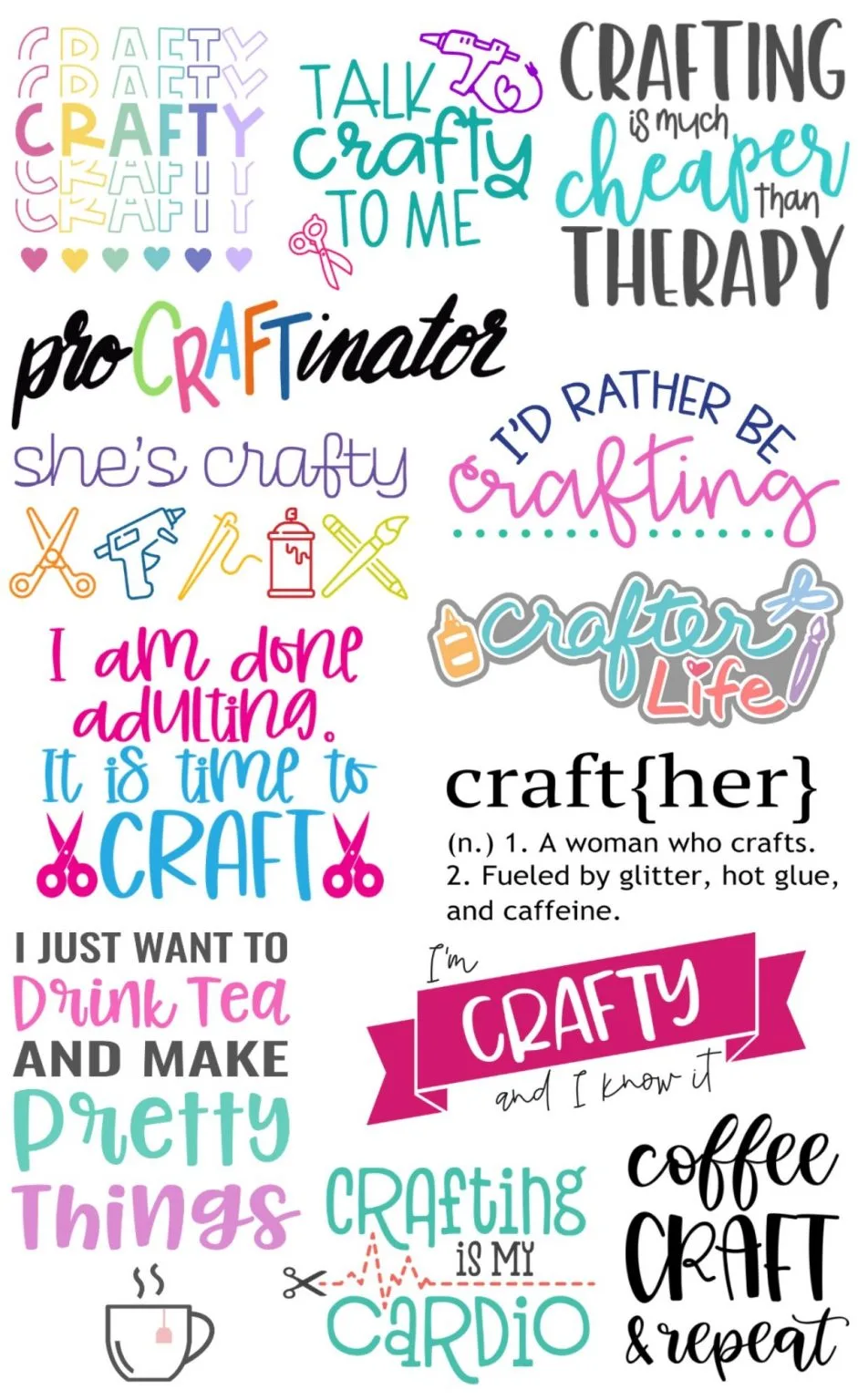 They're a fun way to share your love of making with the world. Decorate bags, shirts, notebooks, or make a reverse canvas for your craft room!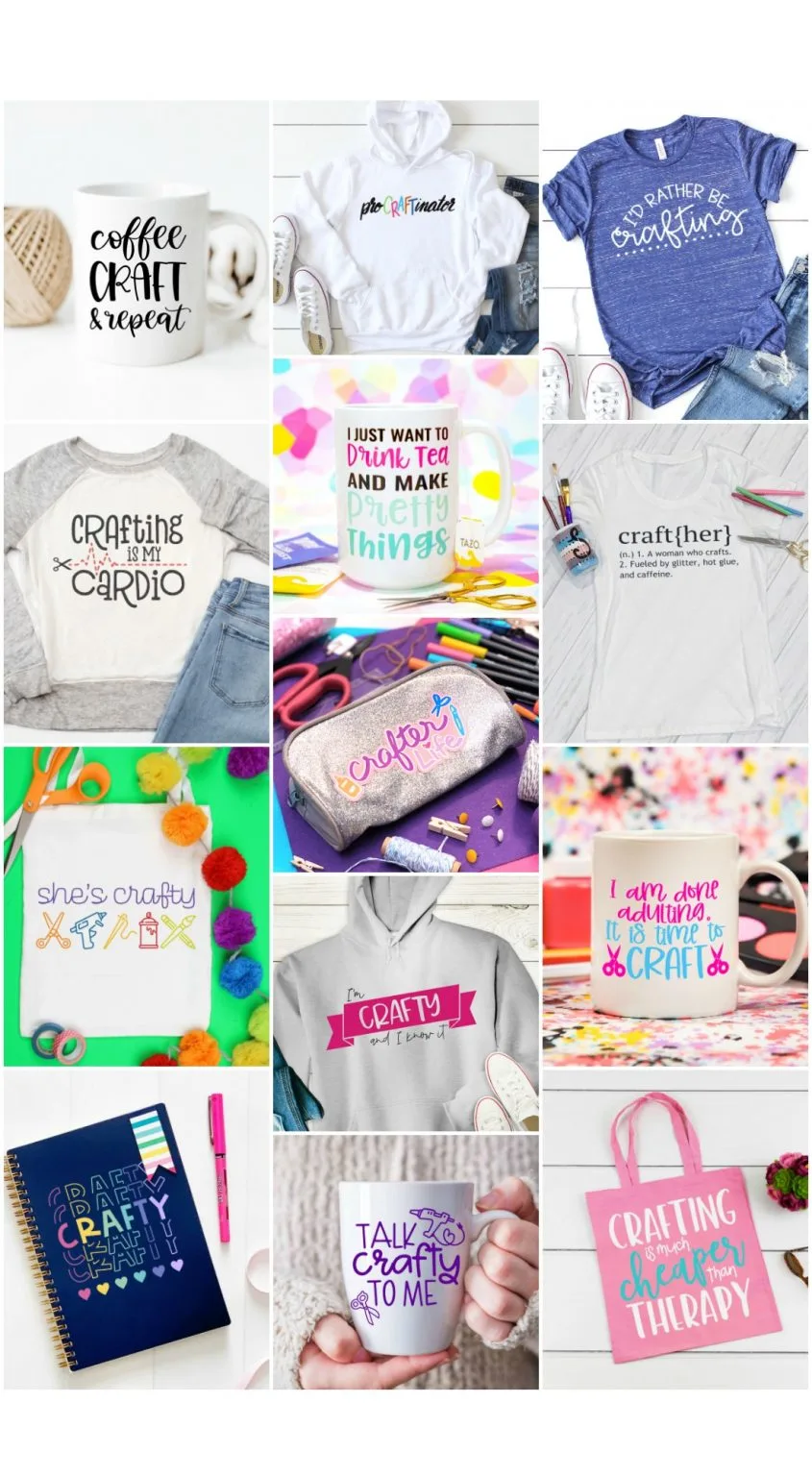 Use this form to enter your email and then get the download link for the "crafty and I know it" SVG.
This SVG is for Personal Use only. To use this file to make items to sell, please purchase a limited commercial license for $3 to sell up to 500 items with this design.
Access all the other free crafty svgs through the links below. And be sure to let us know if you use one of your designs! We love to see what you make!
SUPPLIES FOR USING SVGS
USEFUL TIPS FOR USING SVGS
If you're ever looking for more SVGs to use with your Cricut, check out my Etsy shop here and all the free SVGs on the blog.