Greetings from Seaside, OR! There's always been something I love about the beach, so to match the beach theme I made a shirt that says "If I get crabby, take me to the beach."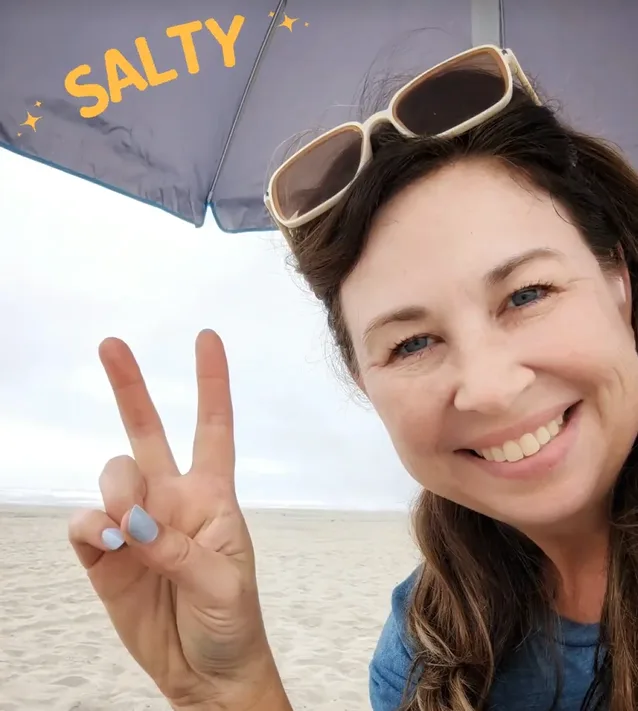 Many years ago, when I was still getting free parenting magazines in the mail, I read some advice that stuck with me.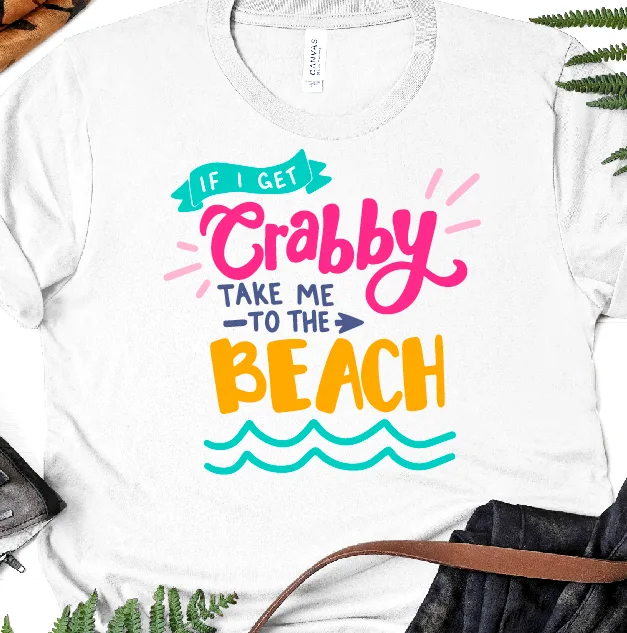 It said, regarding children, "if you're dealing with a crab, add water." 🙂 The idea was, of course, that a gumpy kiddo would often change mood quickly if allowed to play in the bath, a baby pool outside, a bucket of soapy water, a spray bottle, etc.
I think that advice may apply to me and I haven't outgrown it! Now that we don't live super far away, I make sure we visit the coast at least once a summer.
Then you can visit each post below to get the other designs from the group. Make sure you let us know if you make something – we love to see how the projects turn out and how you put your own colors and spin on things.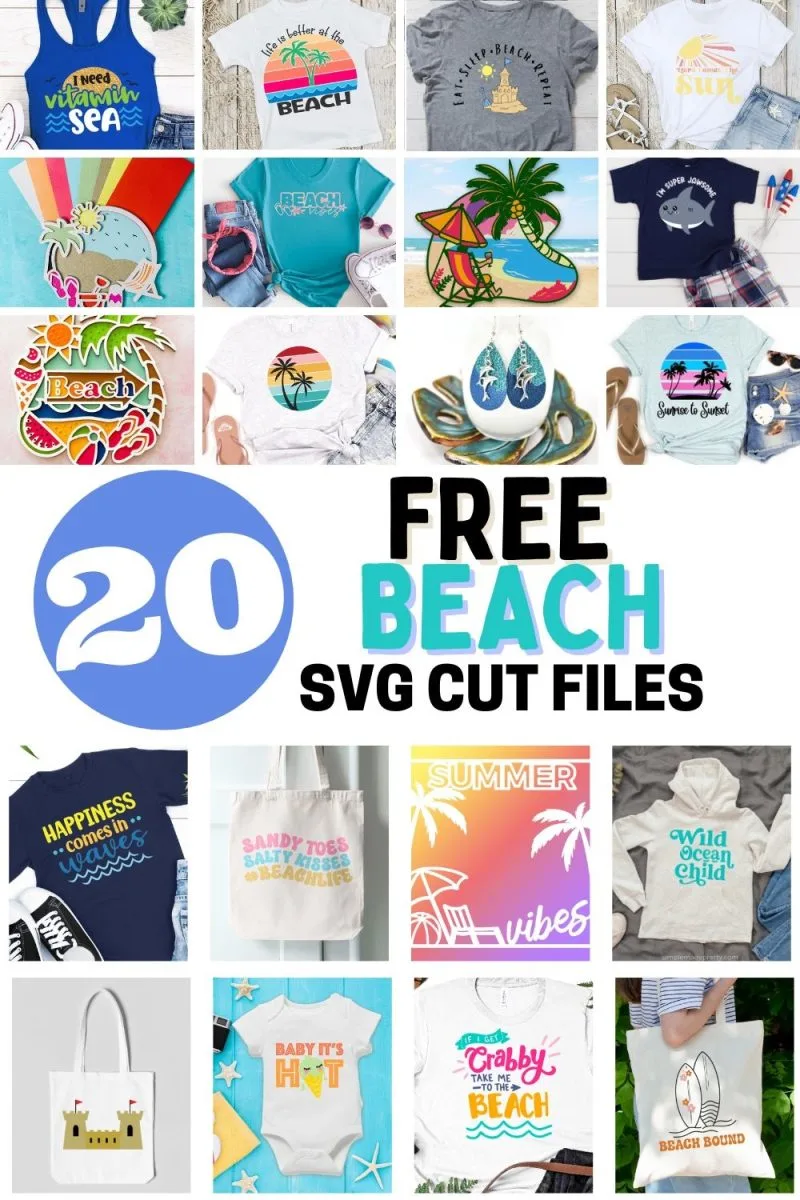 To get the most out of the designs you download from Crafting in the Rain, here are some useful posts.
USEFUL TOOLS AND SUPPLIES