I sure think you'll have fun with all the free sarcastic SVGs we designed this month!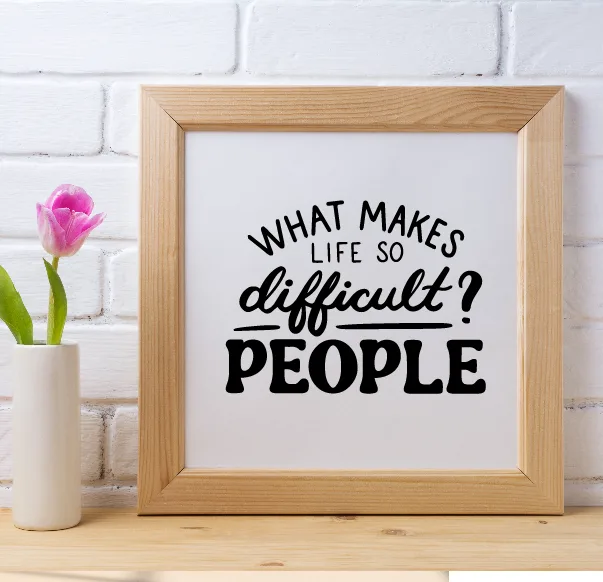 I went for a quote from An Affair to Remember – have you seen it?
Our leading lady, Terry, says to Frankie (Cary Grant) "What makes life so difficult?" To which he responds, "People?"
And I just thought it was so funny to use that as my quote for the sarcastic theme.
I hand lettered the design on my iPad and moved it to Illustrator to clean it up and turn it into an SVG.
Use this form to get the design in your email
Then make sure you go to check out all the other free sarcastic SVGs from my friends. Add them to shirts, bags, notebook covers – or make printed stickers even!
Sarcastic SVGs
Having one of those days when you're just feeling a little sassy and jaded? Enjoy these sarcastic SVG designs for free!
To get the most out of the designs you download from Crafting in the Rain, here are some useful posts.
USEFUL TOOLS AND SUPPLIES