When I first found this decorative font, I knew I had to use it in a colorful Circus SVG. So with the circus theme, my SVG is "I'm off to join the Circus."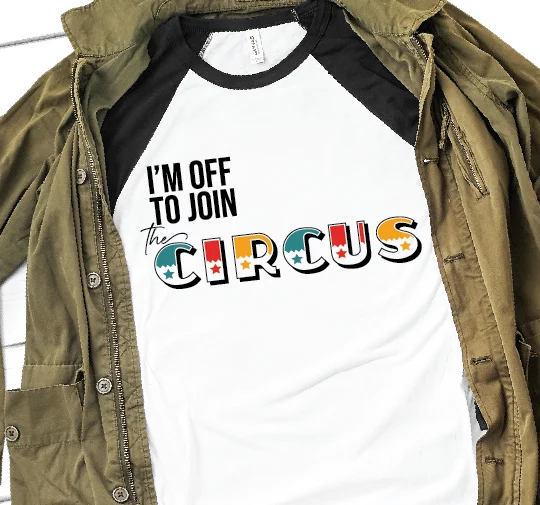 Love the font too? Get it here!
Use this form to get the free I'm Off to Join the Circus SVG delivered to your email.
How to make the circus shirt
You'll need black HTV, plus 3 other colors of your choice. Primary colors like red, blue, and yellow will feel nice an authentic – but you can swap in any of your favorite colors.
Apply the black layer to the shirt first. Since it's the main part of the design, and the outlines for the CIRCUS letters, it will clearly be the easiest way to line everything up.
Then you'll apply the different color layers so they fit inside their correct letters.
This Circus SVG would be really cute on a baby onesie too, just be aware that the word "the" will be quite small and skinny at "onesie size" so be careful when weeding.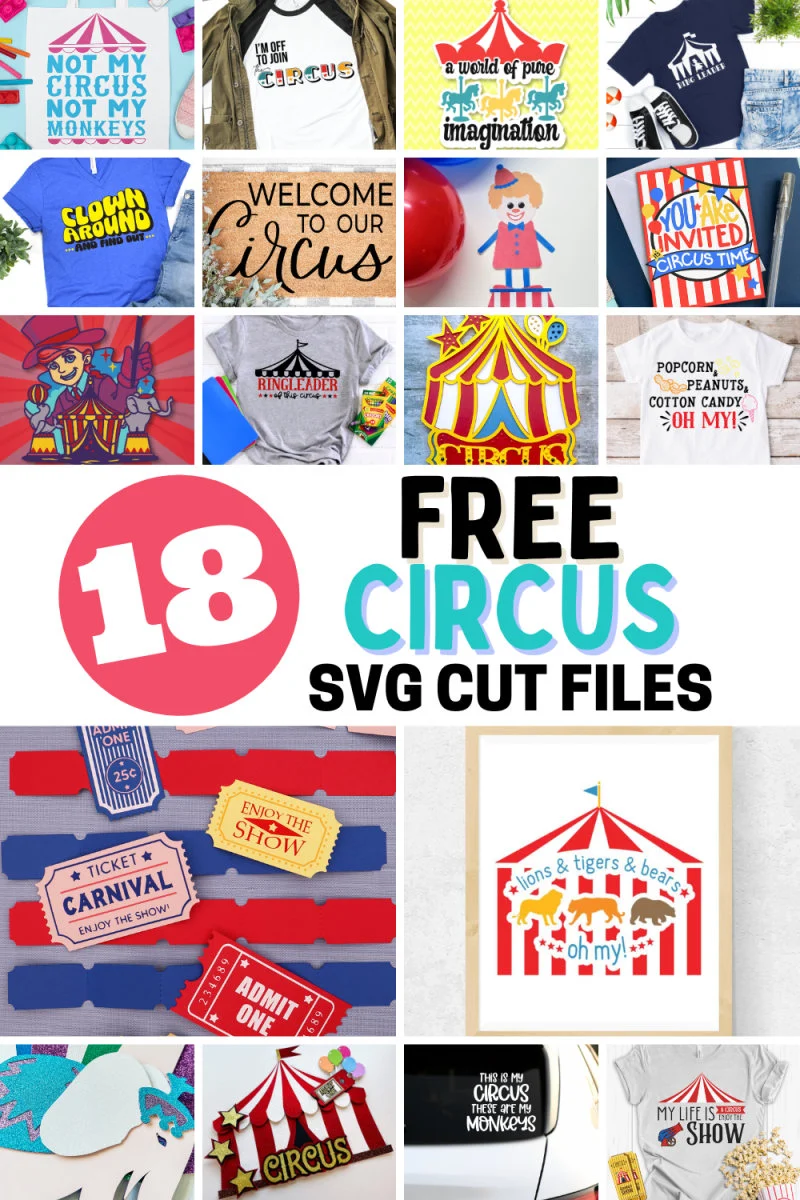 Visit all the posts below for everyone elses free Circus SVGs.
Carnival Tickets SVG | Persia Lou
Ring Leader of This Circus | Hello Creative Family
Circus Tent Cake Topper SVG | Like Love Do
Pure Imagination Carousel | Little Miss Eden Rose
Circus Snacks | The Denver Housewife
Circus Party Invite | 100 Directions
My Life is a Circus Enjoy the Show | The Quiet Grove
This is my Circus, These are My Monkeys | Kara Creates
Circus Cake Topper | Dinosaur Mama
Clown Party Decor | Kiy's Craftroom
Clown Around and Find Out | Artsy Fartsy Mama
Welcome to Our Circus | Liz on Call
Ring Leader | Simple Made Pretty
Circus Layered Paper Craft | The Bearded Housewife
Layered Elephant | Extraordinary Chaos
Lions and Tigers and Bears, Oh My! SVG | Sunshine and Munchkins
I'm Off to Join the Circus | Crafting in the Rain
Not My Circus, Not My Monkeys | Tried & True Creative
To get the most out of the designs you download from Crafting in the Rain, here are some useful posts.
USEFUL TOOLS AND SUPPLIES