This post finishes up my series on how to use fonts in Design Space. Start back from the beginning to make sure you don't miss anything. Today I'm talking about how to curve text in Design Space.
Want all the information from the whole series in an easy-to-read eBook? Sign up here!
Why arch words in design space?
Curving text can add a great element to your designs. Add a phrase arched over an image. Curve a name underneath. Or make a circular logo with a company name and date.
I have a few tips for how to get the best result when working to curve letters.
Curve words in Design Space
The curve tool lets you give shape to a line of text. You can curve up or down.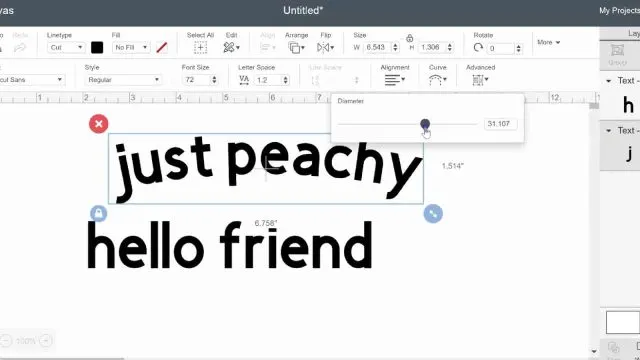 NOTE: Curving text in Design Space must be done on a computer or laptop. The Apple and Android apps don't support the curve tool yet.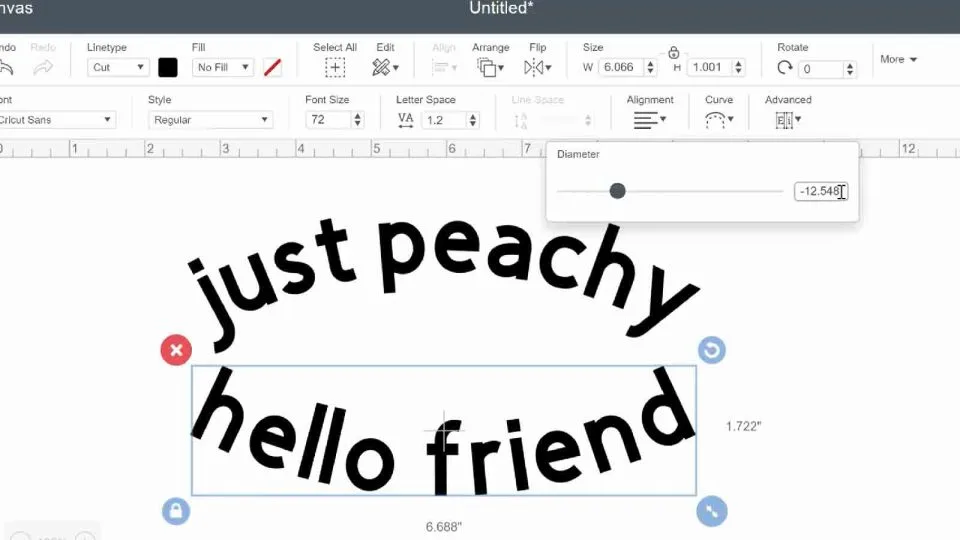 Select the line of text (text blocks that have multiple lines can't be curved – only single lines.) If a block of text needs to be ungroups, click the "advanced" button and click "ungroup to lines."
Then each line of text can be curved individually.
adjust text curve amount in design space
Click on the curve tool. Moving the slider to the right makes the ends of the text line curve down. Moving it to the left of center will make the ends turn up.
You can also type number into the bar to easily give two lines the same curvature.
Start by adding the text and choosing the font. Then check for spacing issues – do any of the letters need to be tightened up a bit?
You will just have to trust your judgement, but you'll be looking for gaps that bigger than others, or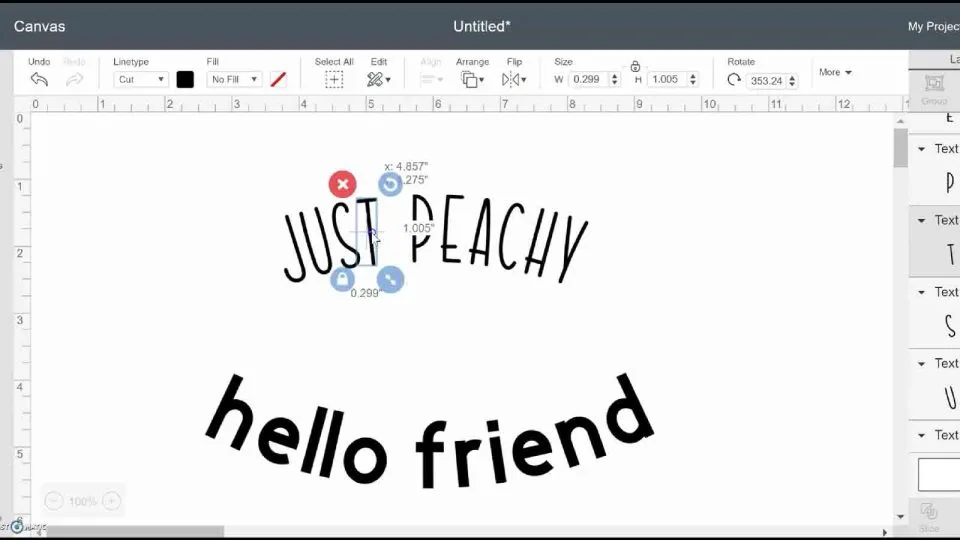 NOTE: Once a line of text has been isolated to letters, it can't be curved anymore.
Don't forget to attach the newly-adjusted letters so they cut out properly. Otherwise, they'll scatter on the mat.
Curving script text in Cricut
NOTE: Script fonts don't often do well when curved.
The process is the same – select and drag the curve slider. But you can see below that it can be hard to make the letters connect in a way that still looks natural.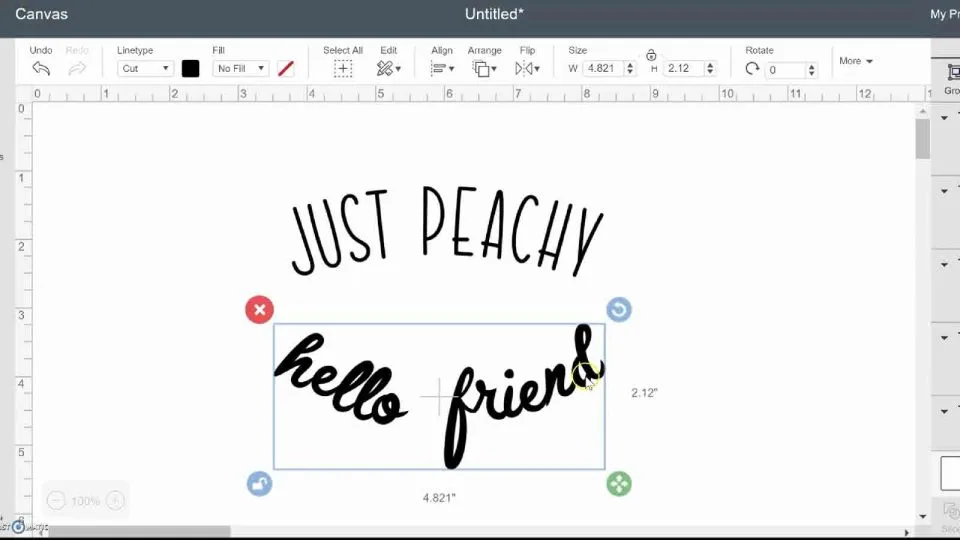 Watch the video tutorial to see the curve tool in action.
Read each post in the Design Space fonts series here:
Using Text in Design Space
Space Letters in Design Space
Connecting Script Letters in Design Space
Writing Fonts with Cricut Pens
Curve Text in Design Space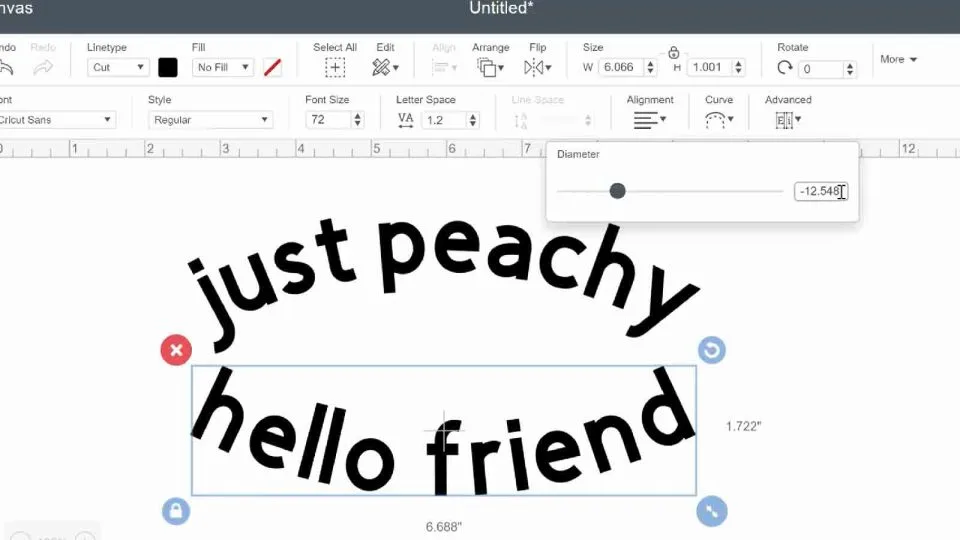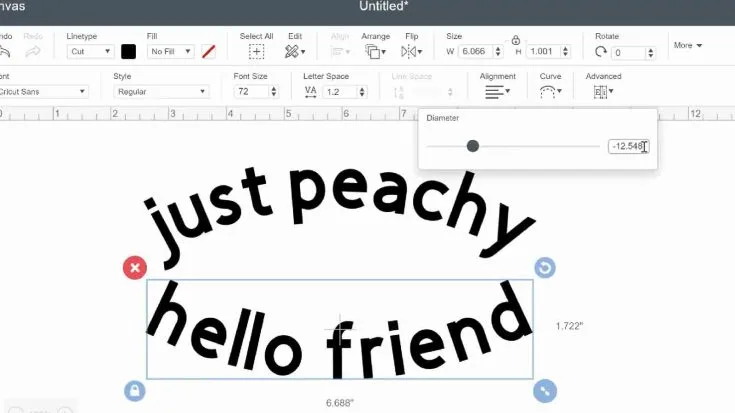 Curving text can add a great element to your designs. Learn tips for how to get the best result when working to curve text in Design Space.
Instructions
Type a line of text
If the text is more than one line, ungroup to lines first
With the line of text selected, click the Curve Tool
Use the slider to curve the words to the amount you want
If any letters need to have some spacing correction, isolate the text to letters and adust indivitually
Script letters are harder to curve - use with caution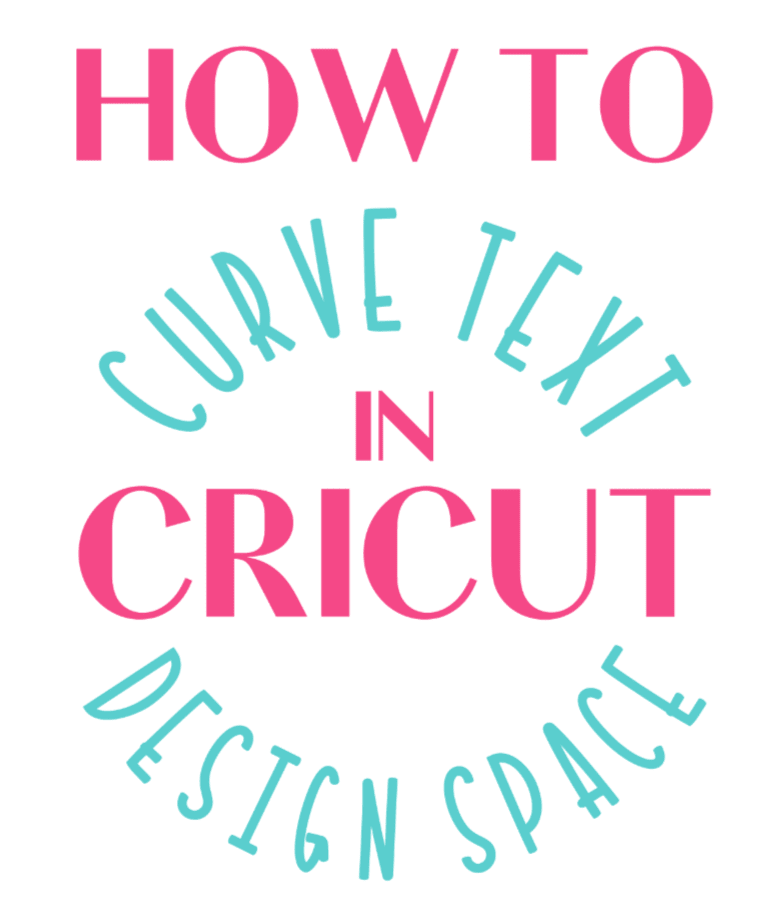 Buy a Cricut Machine
Buy Cricut Access