This is the first post in a series of how to use fonts in Design Space.
Last spring I graduated with a degree in web design. It was super exciting since it's always been a goal of mine to finish college, and I finally found a way to make it happen.
Want all the information from the whole series in an easy-to-read eBook? Sign up here!
One of my favorite classes I took was Typography. We learned about different families of fonts, the anatomy of letters like ascender, leg, and counter, and the importance of tracking and kerning (the space between letters) and leading (the space between lines.)
I want to teach you how to use some of the things I learned when you're working with fonts in Design Space. You'll learn some common pit-falls, or Rookie Mistakes, and how to fix them. You can get professional looking results as you design project for yourself, your family, your friends or your business.
Want all the information from the whole series in an easy-to-read eBook? Sign up here!
How to Type in Design Space
This video will give you a great overview of the basics of using text in Cricut Design Space. Watch the video, then read the post.
Click on the T to open a text box, and type the text you want in your project.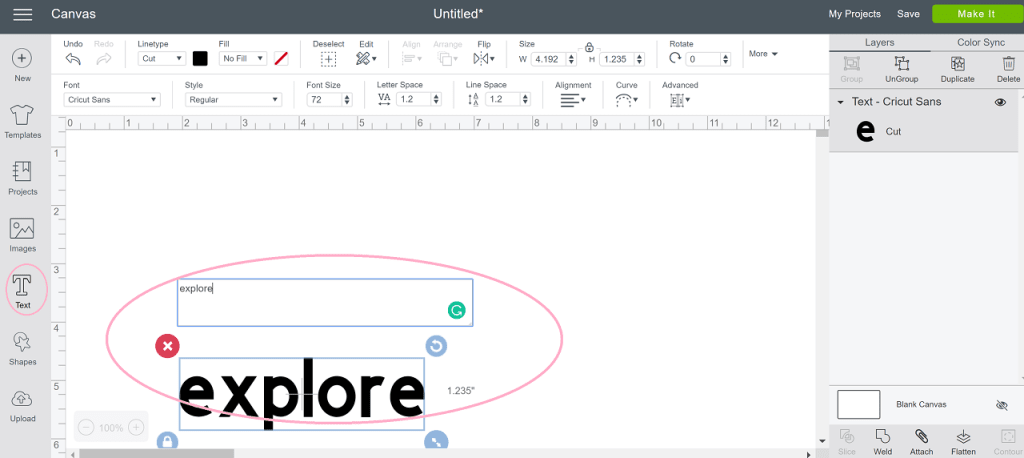 The text panel also becomes visible. Default font is Cricut Sans, but click the arrow to open the font menu.
There are 3 tabs All, System, and Cricut. There is also a search bar which is useful if you already know the name or part of the name of the font you want to use.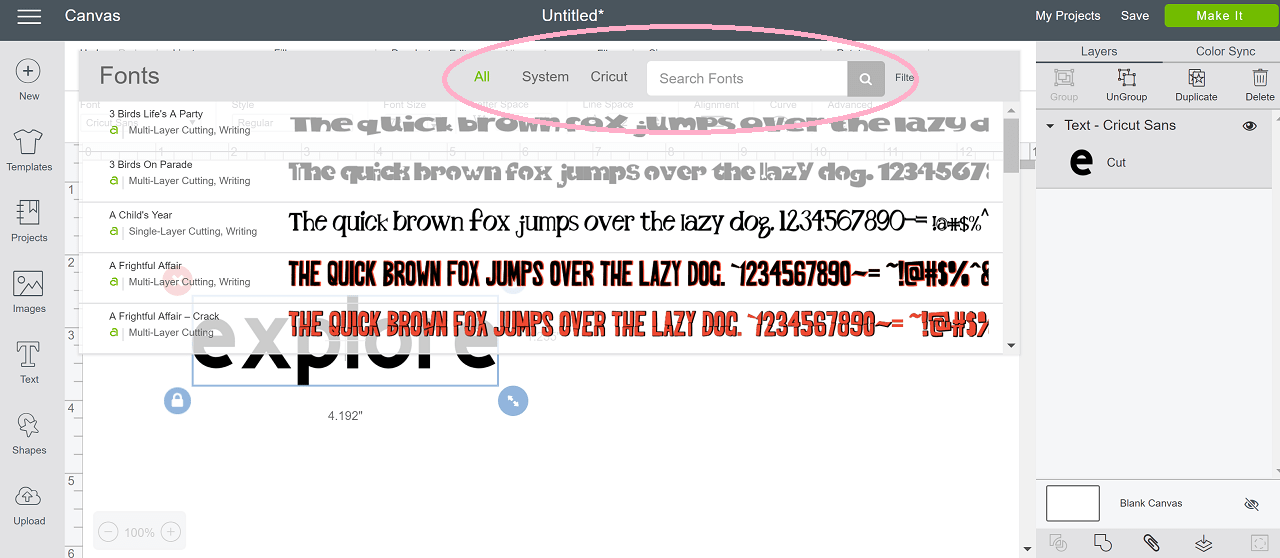 Cricut shows only Cricut fonts – some are free, some are available through Cricut Access, and some have a purchase price.
System shows the fonts that are installed on your computer. If you have downloaded a purchased or free font, you need to install it to your computer and restart Design Space for it to show up here.
All of course shows you all Cricut and installed fonts.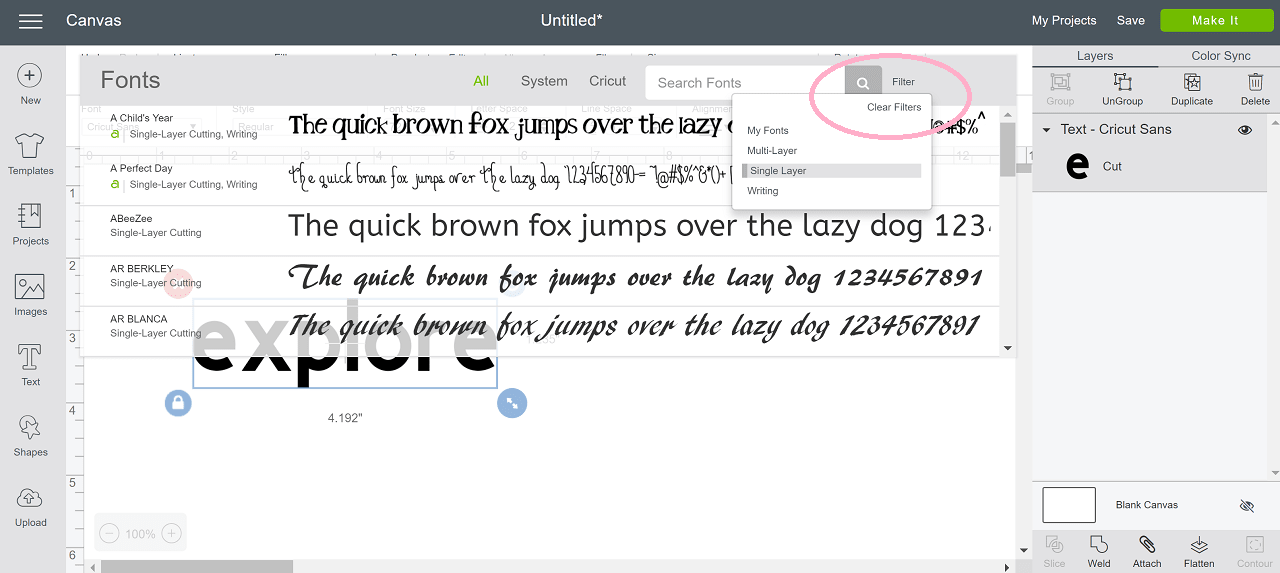 Filter Cricut font results by clicking one of the filter options. Here's what they mean:
• My Fonts – only shows fonts that you have access to. Nothing will show up that you would still have to purchase
• Multi layer – only shows fonts that have at least two layers to them, like a top layer and a background layer
• Single layer fonts – only shows fonts that have one layer, no background layers
• Writing style – only shows fonts that have the option to be turned into single line writing fonts for use with Cricut pens.
You can choose more than one filter to narrow down results even more.
Unfortunately, there's not currently a way to filter by type of font, like sans-serif, or script.
Choosing the Right font in Design Space
Rookie Mistakes: Choosing too many fonts, choosing a font that's hard to read, typing ALL CAPS in a script font
Fixes: Mixing fonts is a great way to customize your design and add variety to your phrase, but in general, you should probably just pick TWO fonts, and make sure they look enough different from each other.
A script pairs great with a sans serif, but not as well with another script. If your design has a lot of fonts, it starts to feel "all over the place" and won't look as good.
Some fonts are just harder to read than others. If you're not sure, have someone else take a look at your design and see how easy it is for them to read it.
And finally, a script font is very hard to read if it's in all caps. Choose a different type of font if you want part of your design to be all capital letters.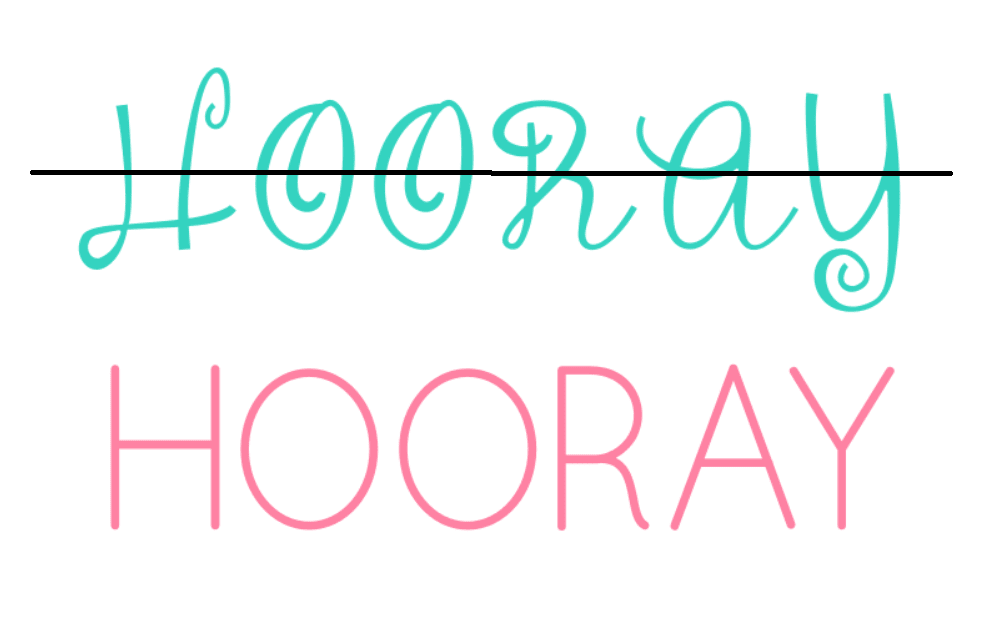 And if the list of fonts seems overwhelming for you, here are some of the best Cricut fonts to work with.
10 Best Cricut Script Fonts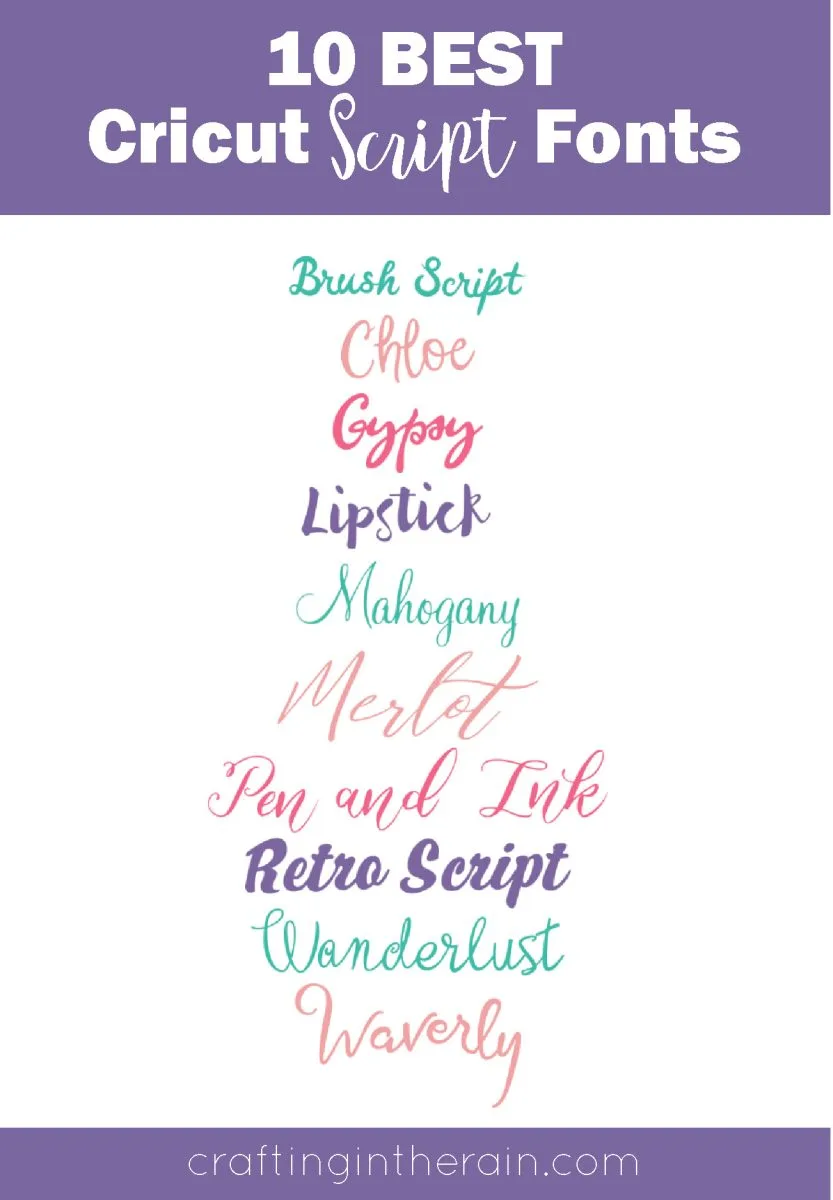 10 Best Cricut Sans Serif Fonts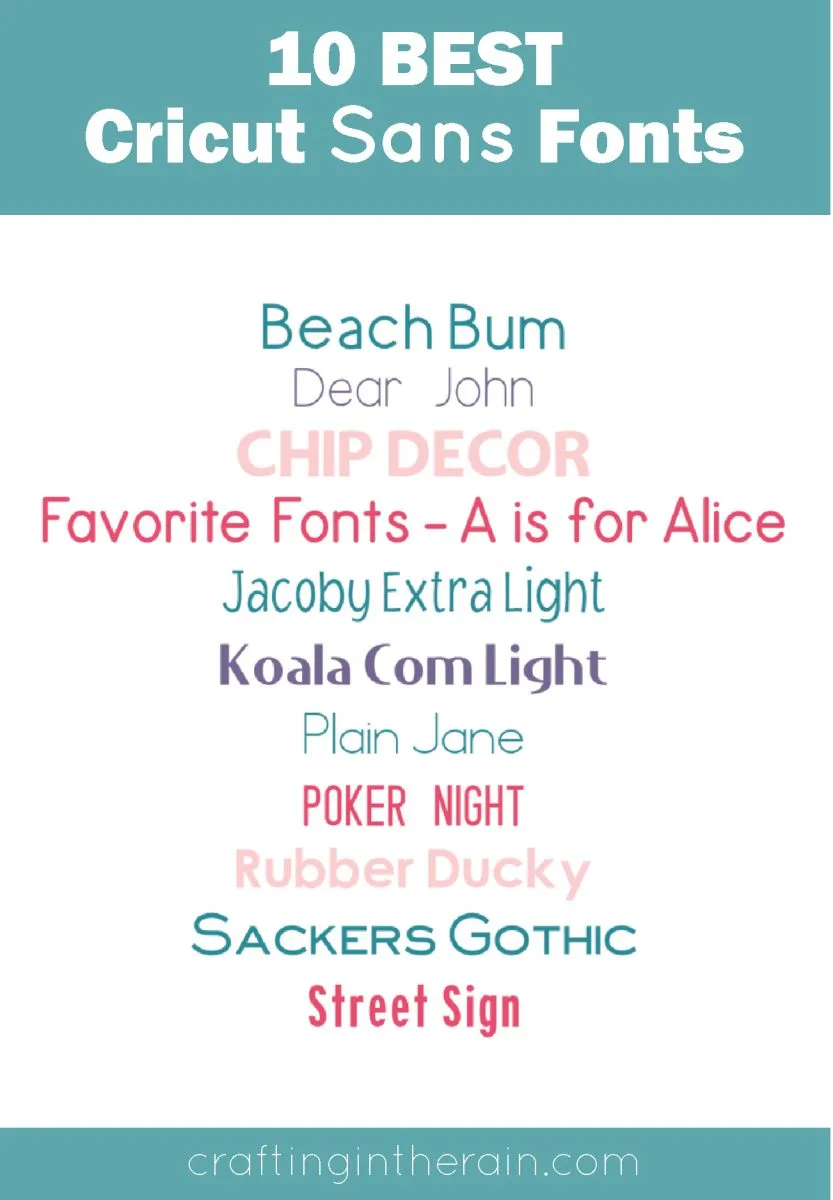 10 Best Cricut Serif fonts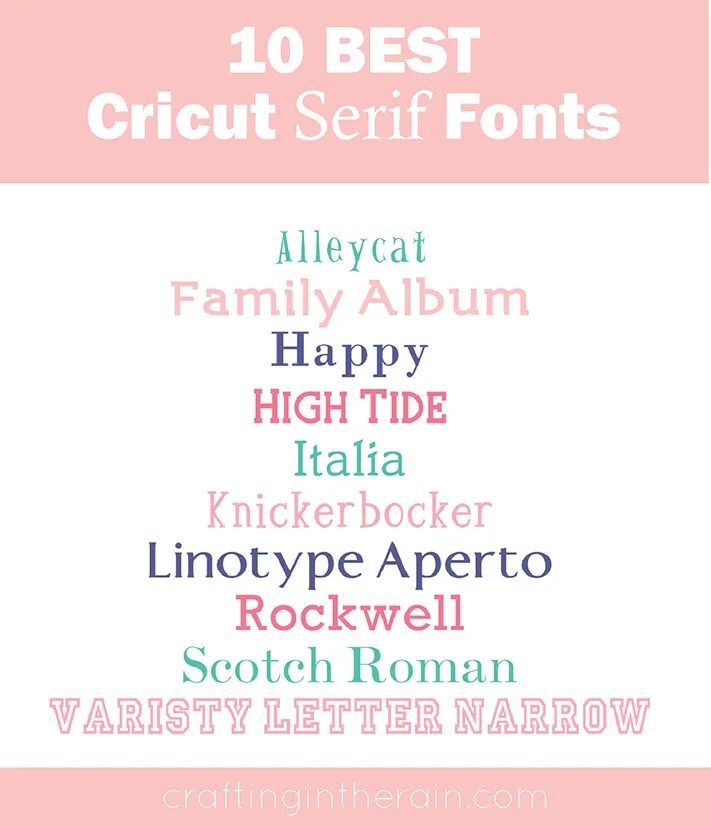 10 Best Cricut Writing fonts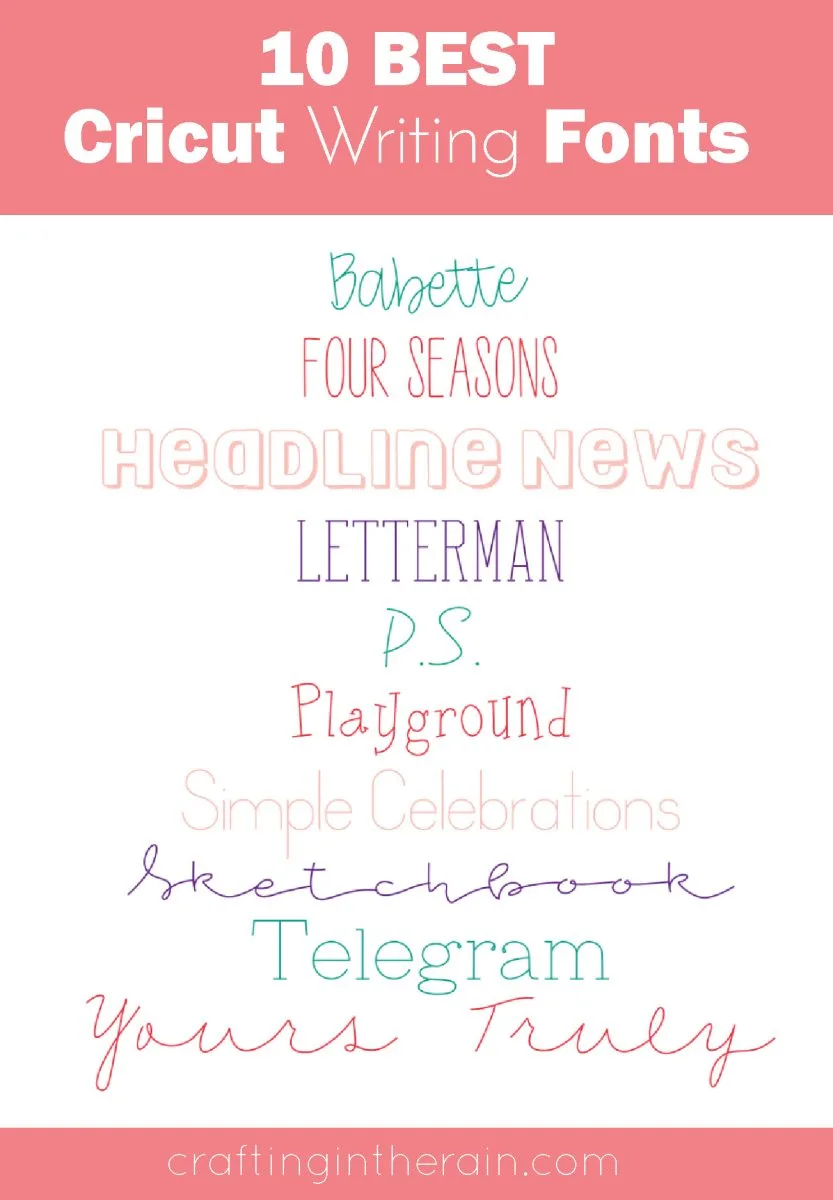 You still may prefer using downloaded fonts with your Cricut. FontBundles is one of my favorite places to purchase fonts, and they have a collection of free fonts also.

READ THIS POST ON How to Use Your Own Fonts in Cricut
See the other posts in the series here:
Letter and Line Spacing in Design Space
Using Script Fonts in Design Space
Using Writing Fonts (with Cricut Pens)
How to Curve Text in Design Space