People who love tacos, seem to really love tacos, so we designed a bunch of funny taco SVGs for you to download.
Last month I spend a couple of days in San Diego and high on my to-do list was to make sure to eat some good tacos. The places I stopped did not disappoint!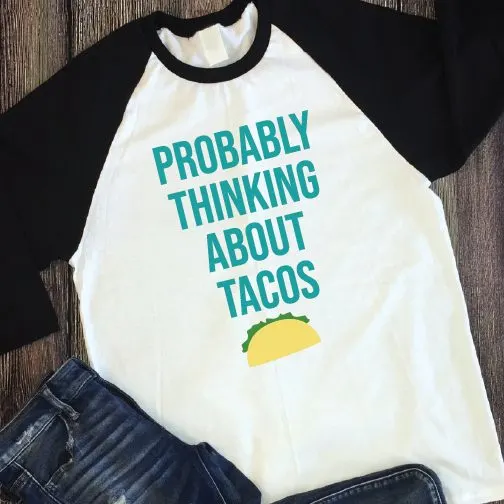 If you or someone you know is also a big fan of tacos, you'll love all the taco svg choices below.
And if you are part of the population that hates cilantro, like you can't understand why anyone would voluntarily put it in their mouth, be sure to read Jessica's post about cliantro!
From my post here you can download the Probably Thinking About Tacos SVG. Then use it to decorate shirts or mugs or even notebooks. Flatten it in design space and turn it into a printable sticker.
Start by downloading the file using this form.
This file is for Personal Use only. If you want to be able to sell creations using this file, please purchase this Commercial License to sell up to 500 items. Thanks!
After you have downloaded this SVG, visit each of the posts below to access their free taco SVG.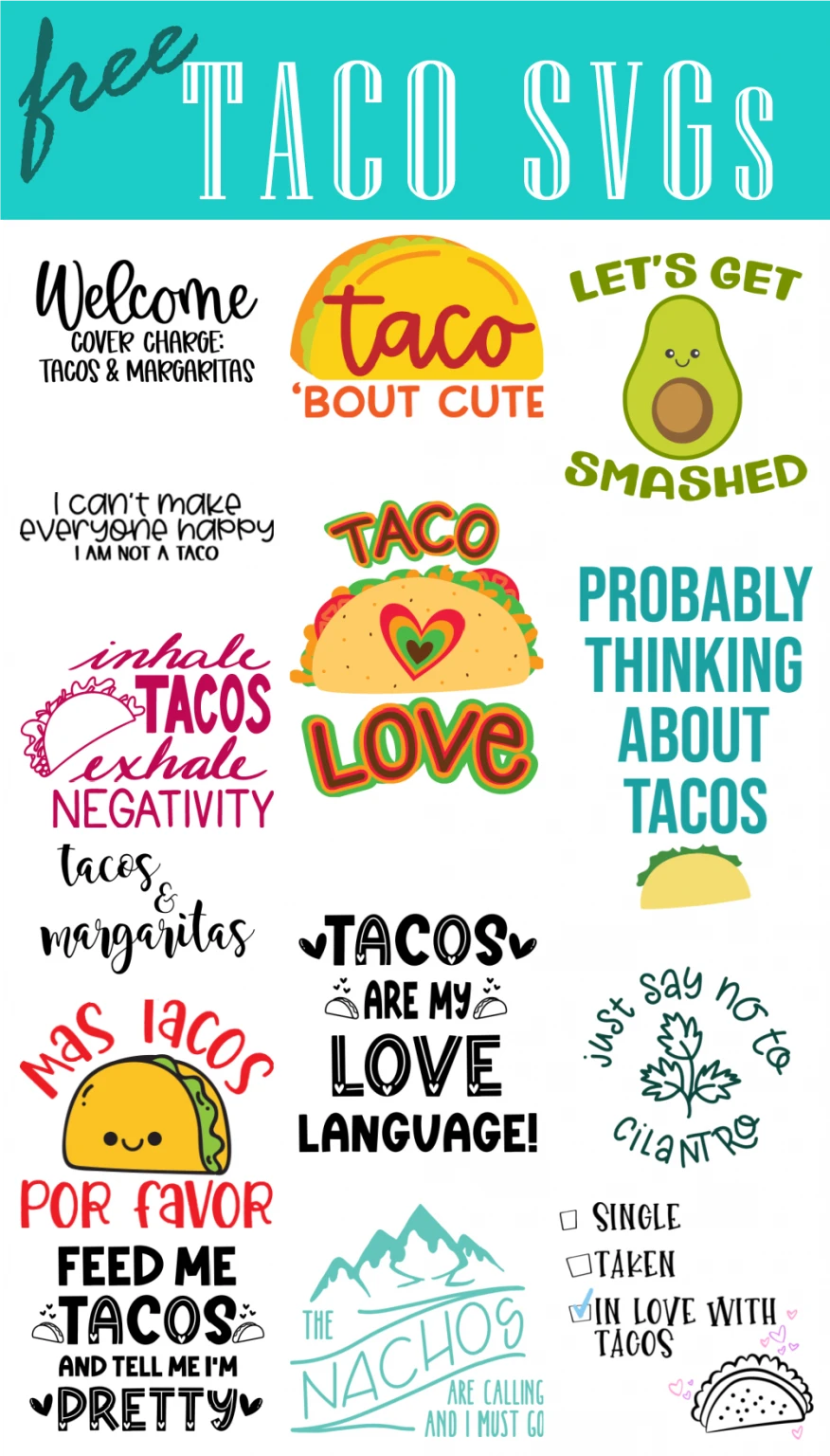 Use these reference pictures to inspire your own taco-themed projects. Which one will you make first?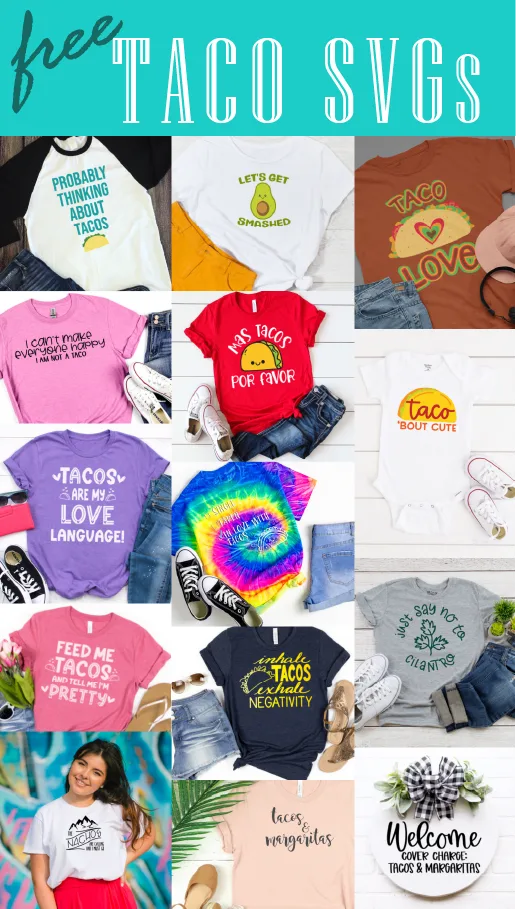 SUPPLIES FOR USING SVGS
USEFUL TIPS FOR USING SVGS
If you're ever looking for more SVGs to use with your Cricut, check out my Etsy shop here and all the free SVGs on the blog.