My Cricut gets the best workouts right around holidays. Does yours too? I used my Cricut Explore Air 2 to make a hanging heart Cricut Valentine wreath.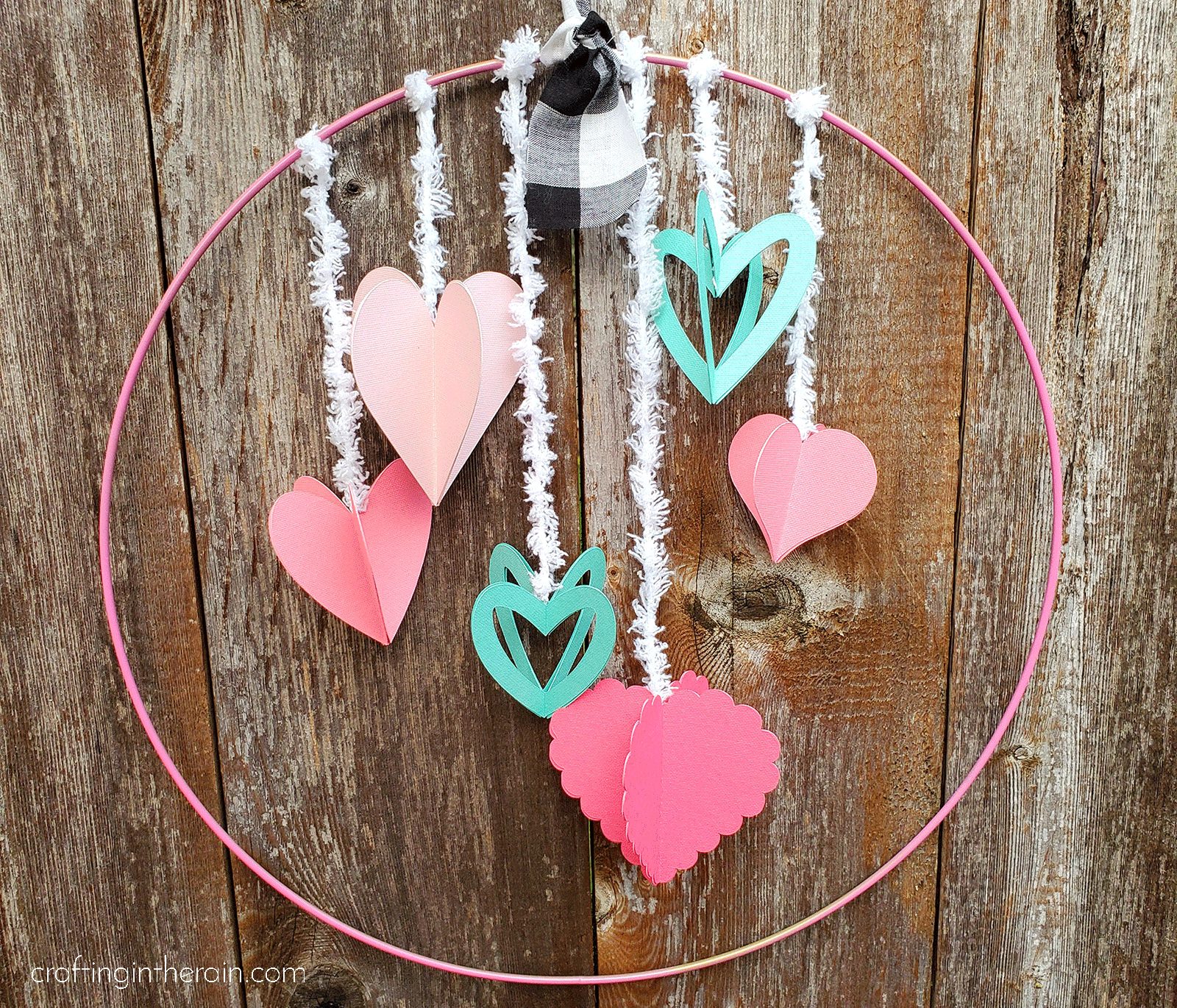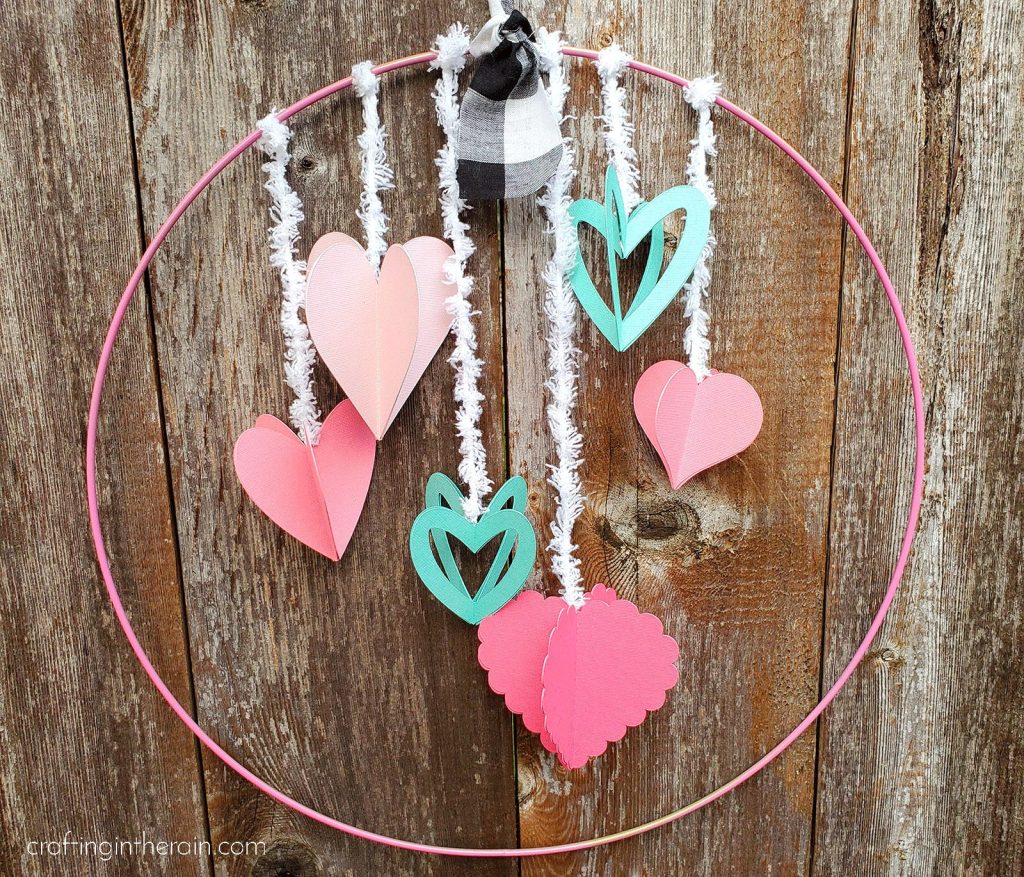 This is a sponsored conversation written by me on behalf of Cricut. The opinions and text are all mine.
I've been having a lot of fun finding different ways to use wire hoop wreaths. So far I've made a succulent wreath and a Christmas wreath.
Making wreaths with a Cricut is a great idea because there are so many ways to customize it. Start with a foam wreath form, or a grapevine wreath, or a wire hoop like this one.
Then choose from all kinds of great Cricut materials to cut out to decorate the wreath. With the Explore Air 2, cut cardstock, paper and vinyl for flowers, letters or hearts. With the Maker, you can expand to cutting burlap and fabric to make banners, or felt or even crepe paper to make flowers.
Supplies needed:
Wire hoop wreath
Cricut Explore Air 2
Blue mat
Scoring stylus and Fine point blade
This Design Space file
Cardstock (light and dark pink, aqua – any colors you like!)
Yarn or string
Fabric or ribbon for hanging
Adhesive
Prep the wreath pieces
Spray paint the hoop if desired. I went with Farmer's Daughter from ColorShot.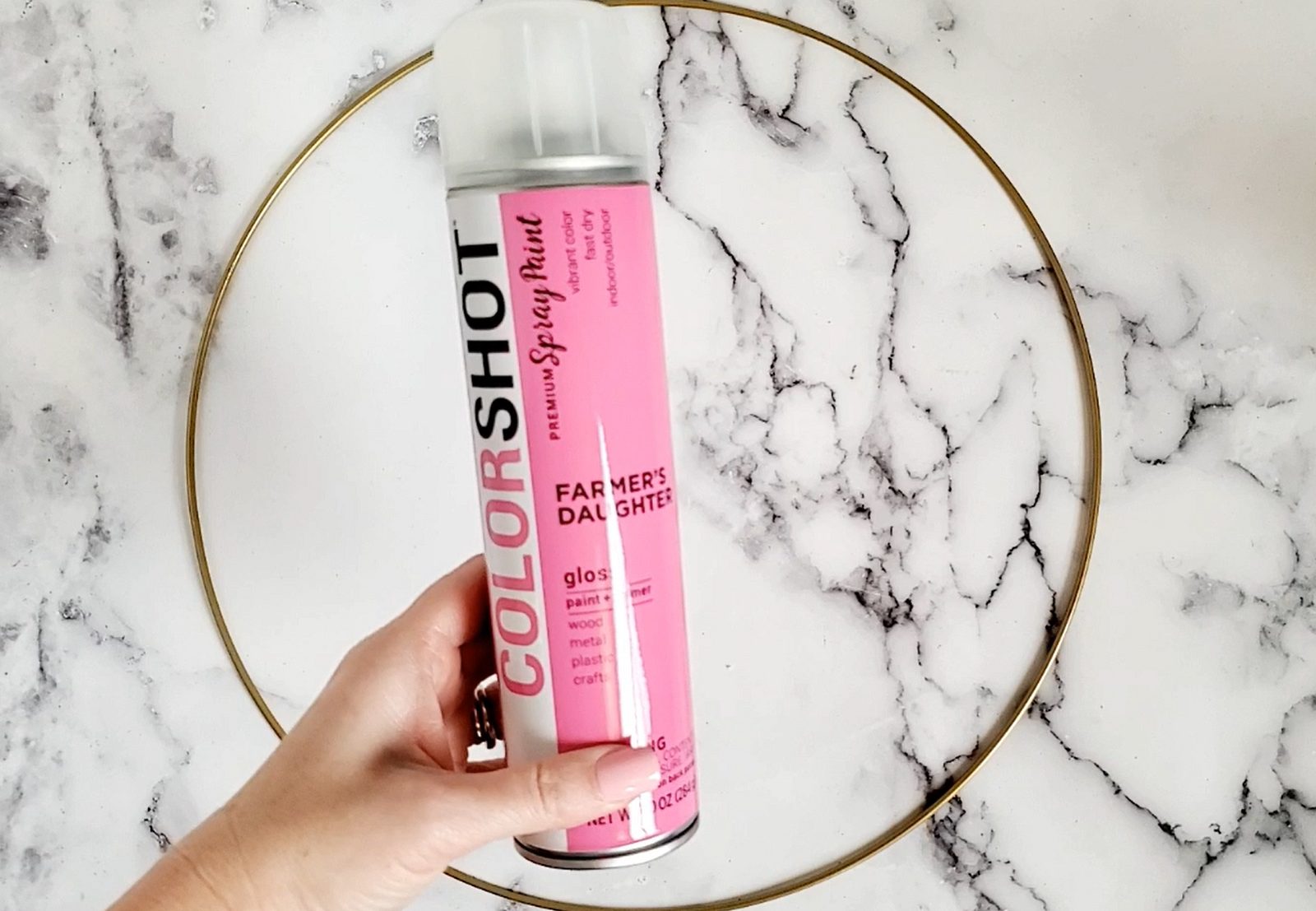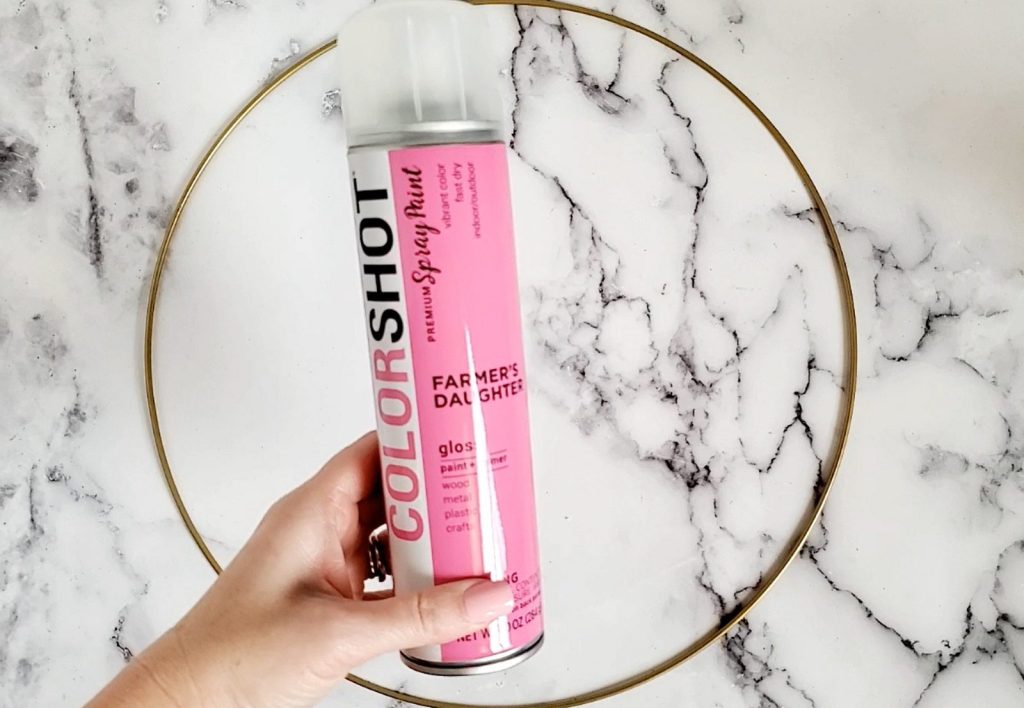 Open the Design Space project and insert the stylus into the A clamp. The fine point blade should be installed in the B clamp.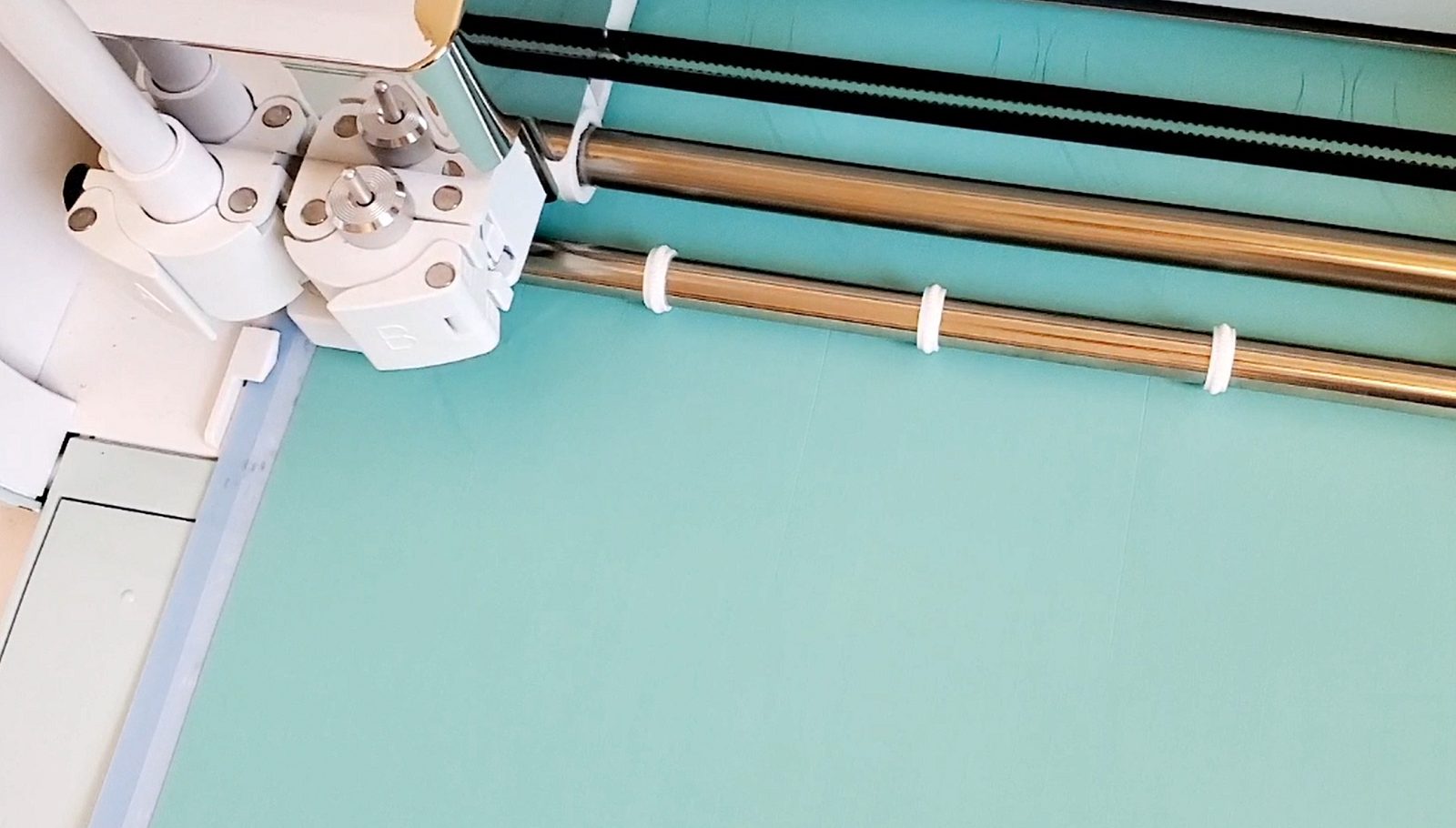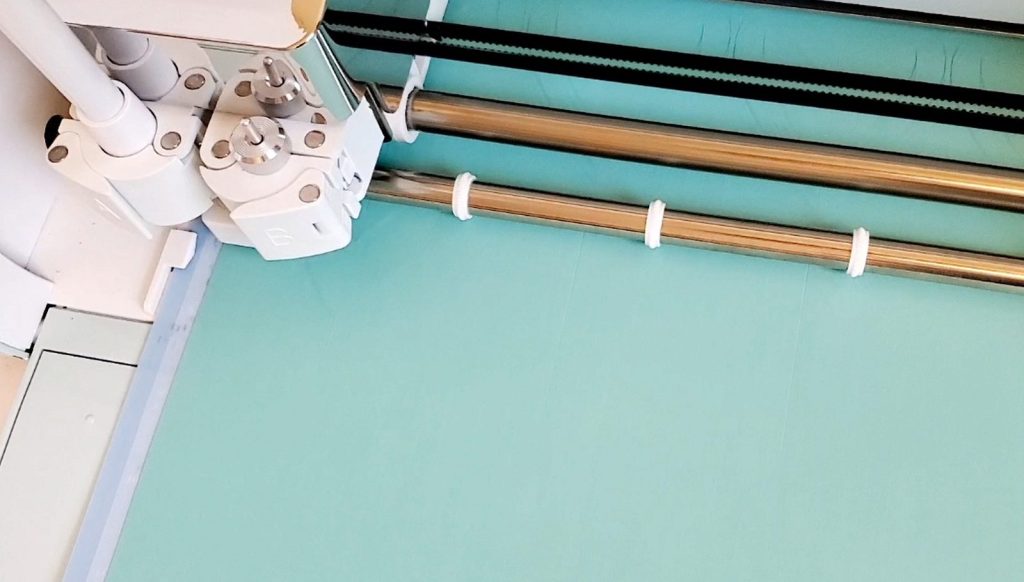 Cut different heart shapes on different colors of cardstock. I really like the pink pack from Cricut – and they all look great together of course!
The machine will draw a score line down the center of each heart, then cut them out.
Roll the mat back away from the cardstock and the hearts will start to pop off. Pull the hearts without bending the cardstock.
Assemble the 3D heart wreath
Fold each heart in half. Each 3D heart is made of 4 heart pieces.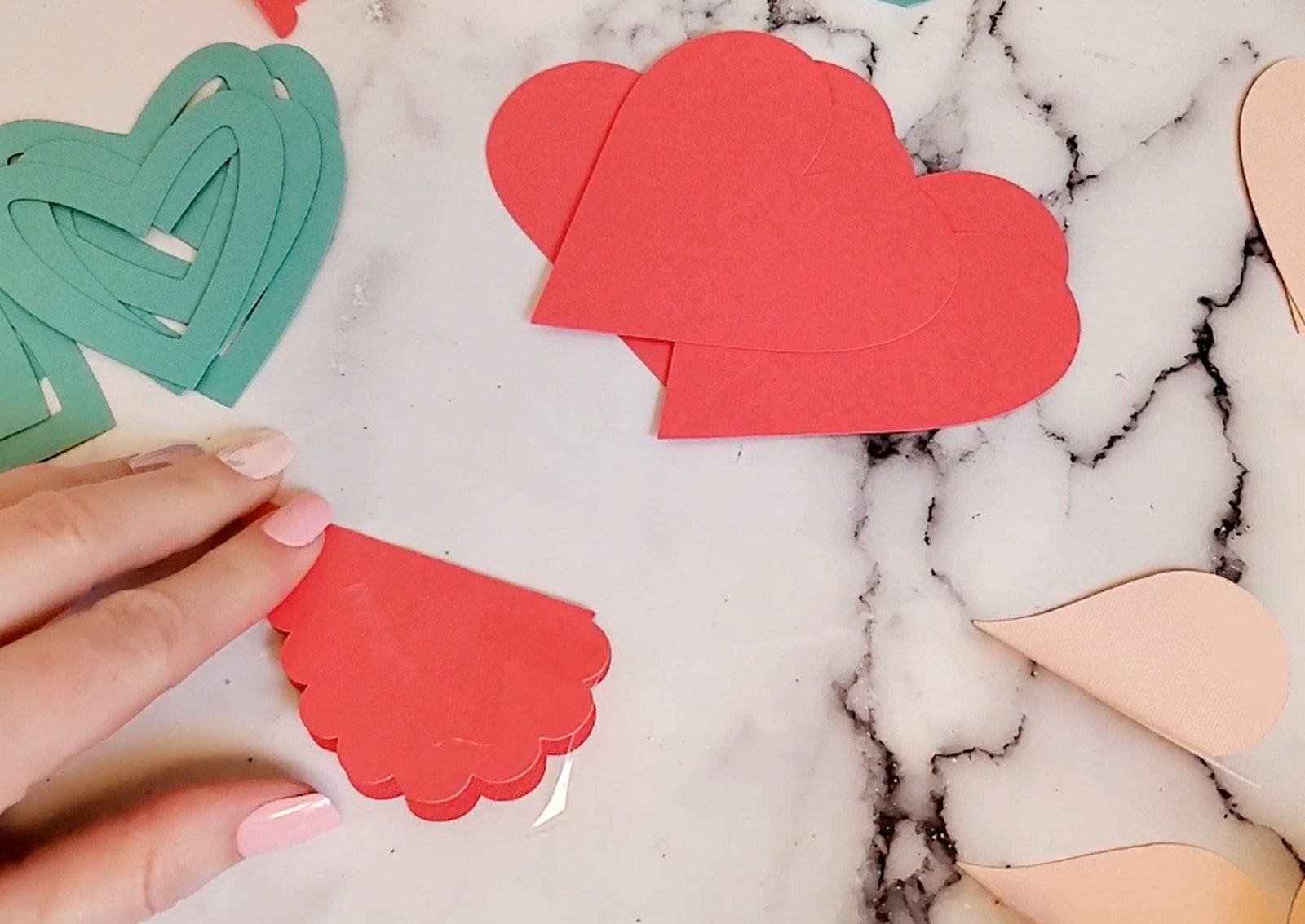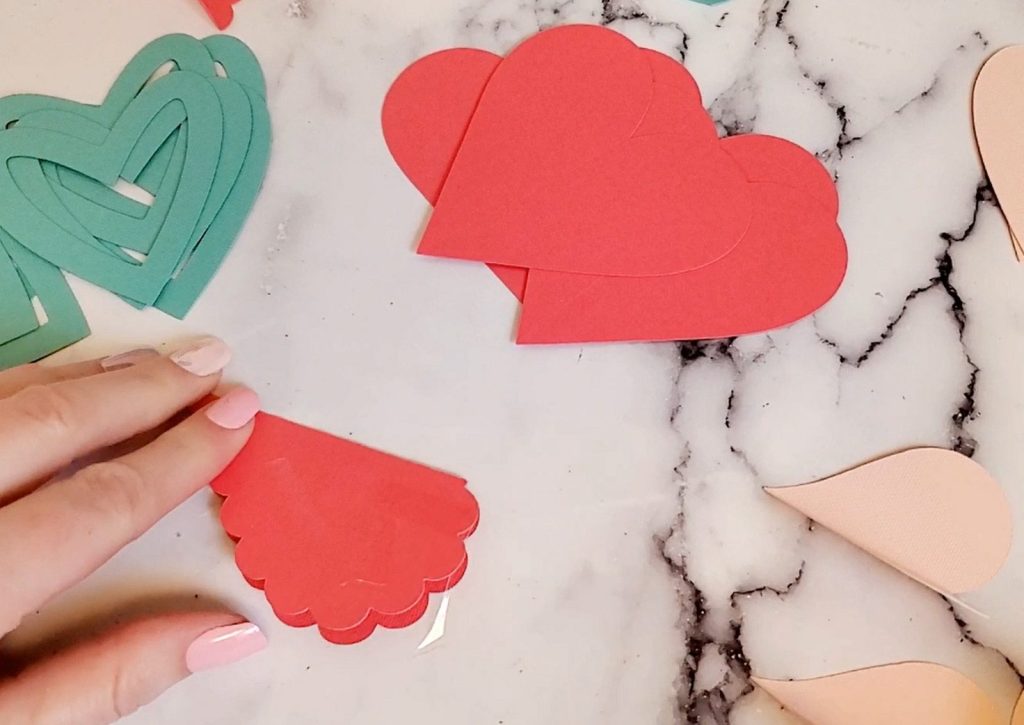 Glue the pieces together, adding the end of a piece of string before gluing the final side.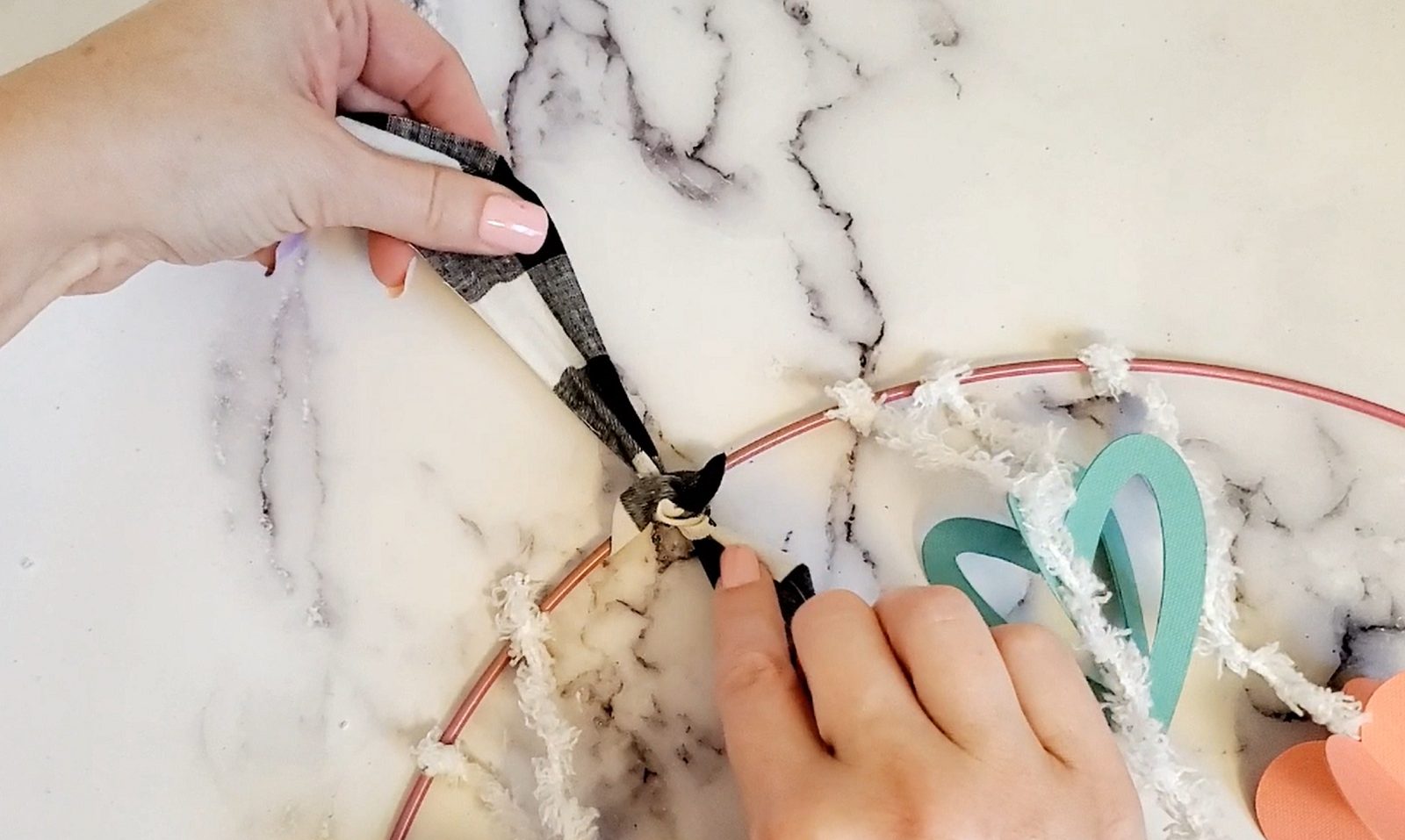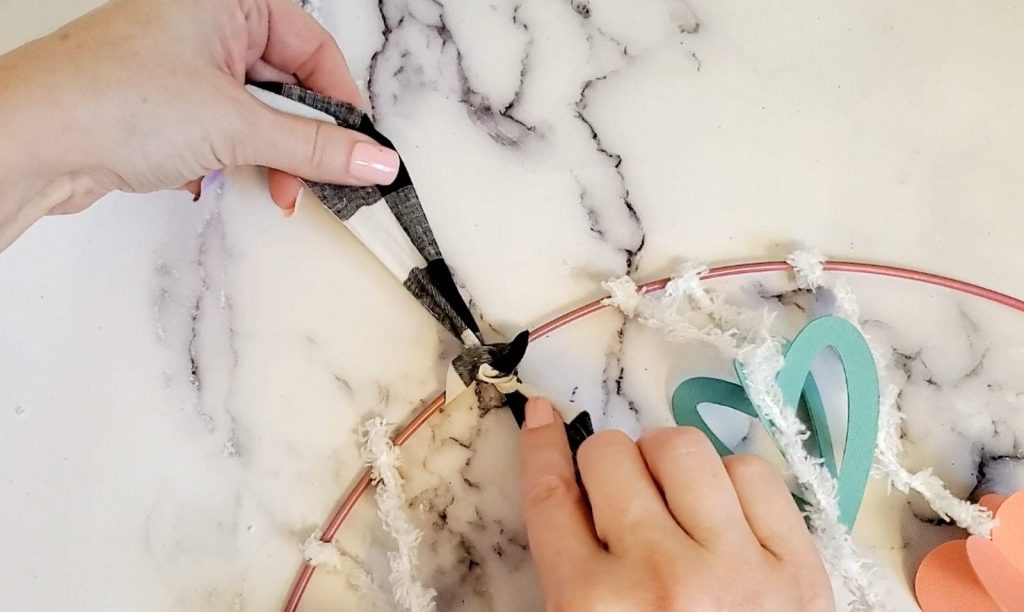 Tie the ribbon hanger to the wreath and then tie the free ends of the yarn to the ring also. Tie them so that the hearts will hang at different levels.
Add as many hearts as you like. Finish by cutting the extra ends of the yarn.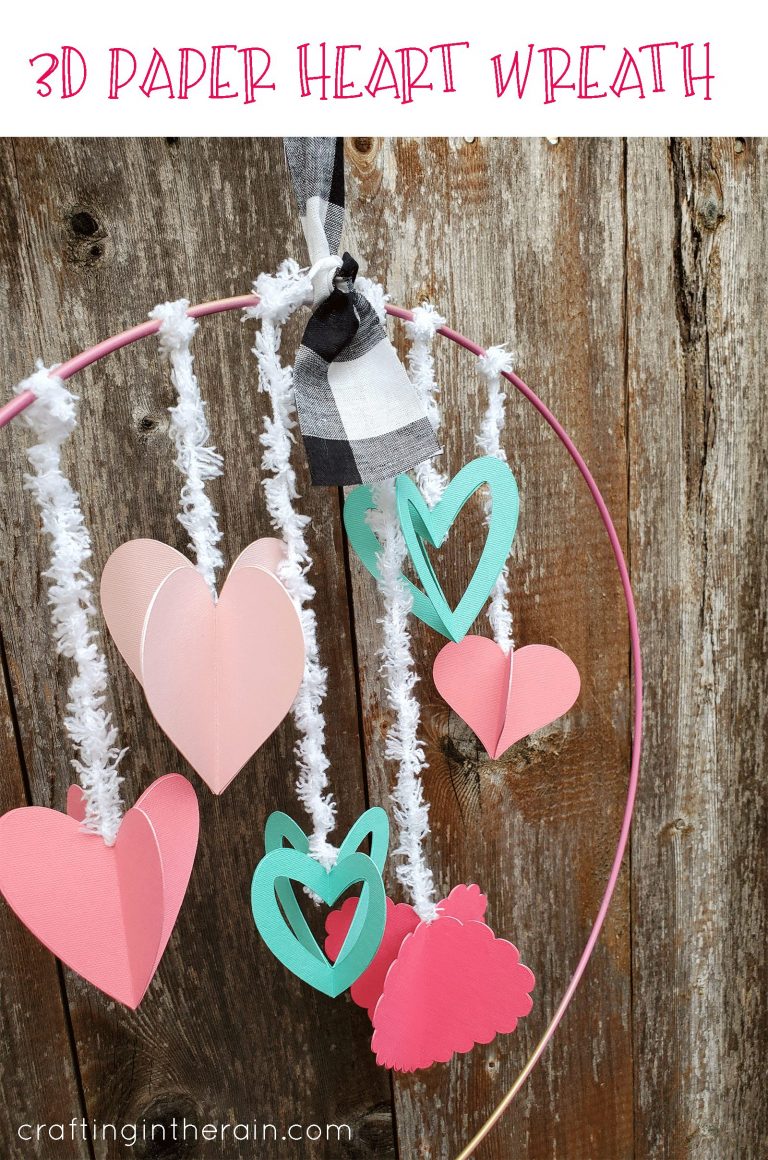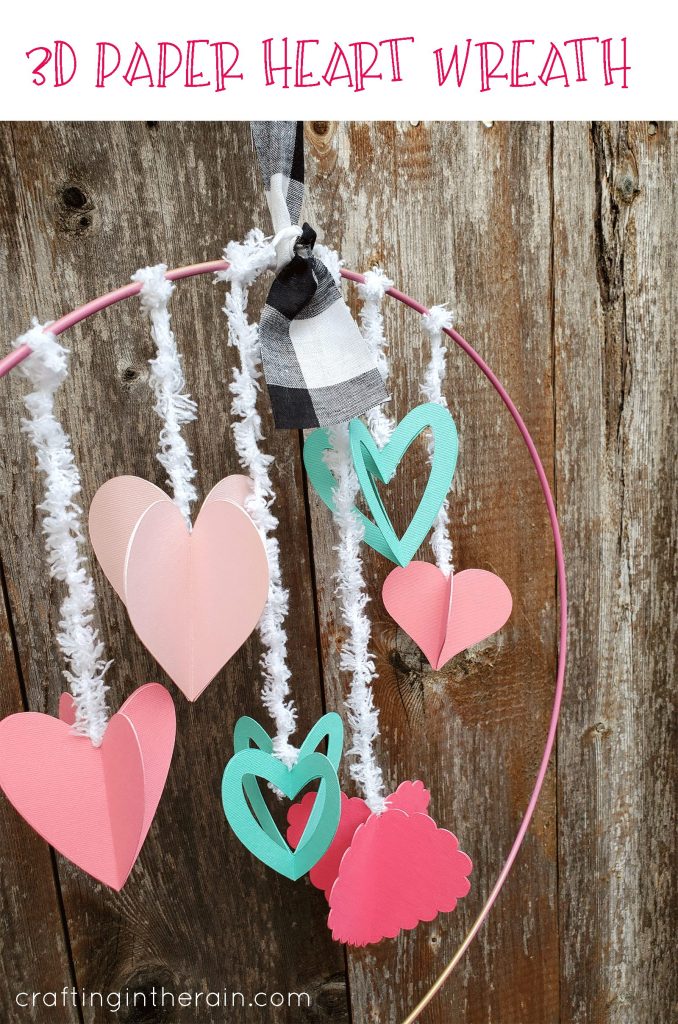 These 3D hearts would also look really cute as a garland hanging across the fireplace. Do you like how easy they are to make with the Cricut?
You might also like all these other Cricut Valentine wreaths you can make.
Cricut Valentine Wreaths
Use your Cricut machine to create these beautiful Valentine's Day wreaths