Do you love amazing (and cheesy) Valentine puns? Then you are my people! I have created a whole list of printable animal Valentine puns that can you can use for classroom Valentines, for your friends, or just for your sweetie.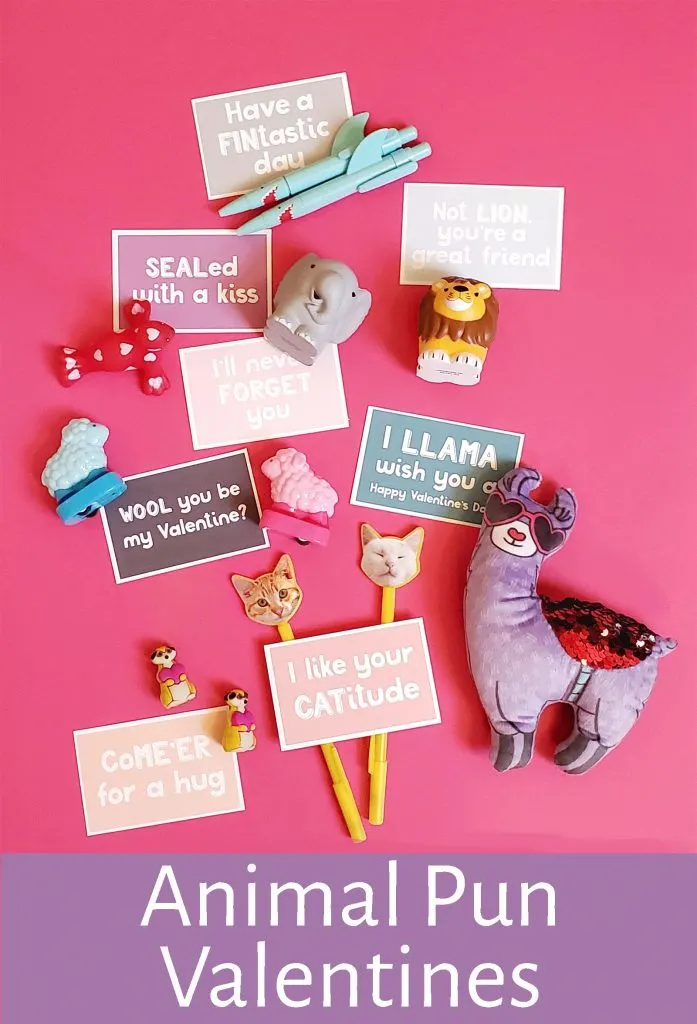 Items were provided by Oriental Trading Company. All thoughts and opinions are my own.
I love printable Valentines because you can often find ways to make them more personal than the store-bought ones. Know someone who loves seals? There's a Valentine here for that.
How about someone who thinks little sheep are the cutest things ever? There's a Valentine here for that.
All of the adorable goodies are from Oriental Trading Company. They have great prices and fast shipping.
So, look through these animal Valentine puns, find your favorite, and get a head start on Valentine's Day.
Animal Valentine Puns
SEAL-ed with a kiss
.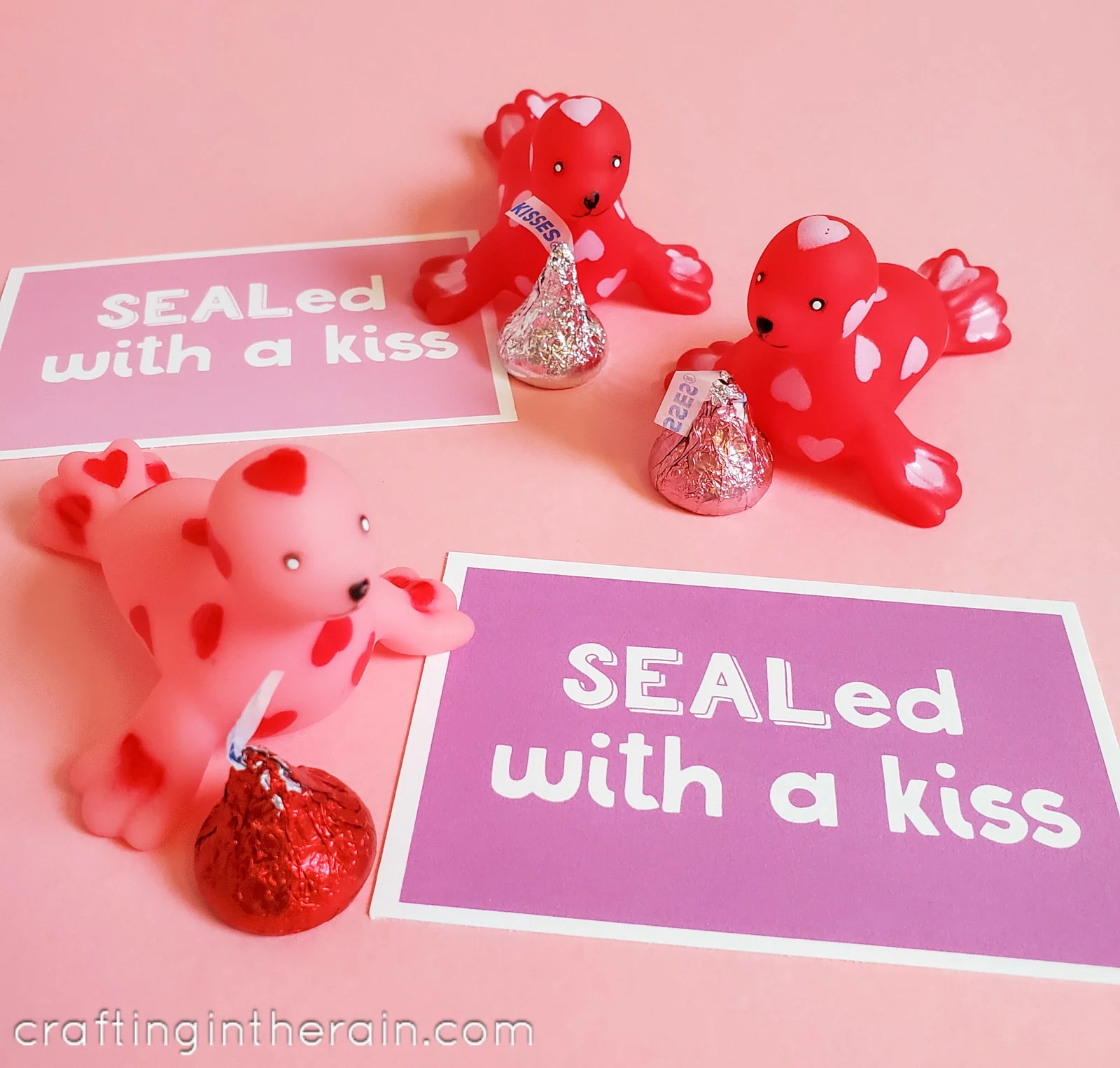 This tag would be really sweet for your someone special. Or, add a Hershey's kiss and it becomes a sweet and innocent Valentine for any classroom. Buy seals here.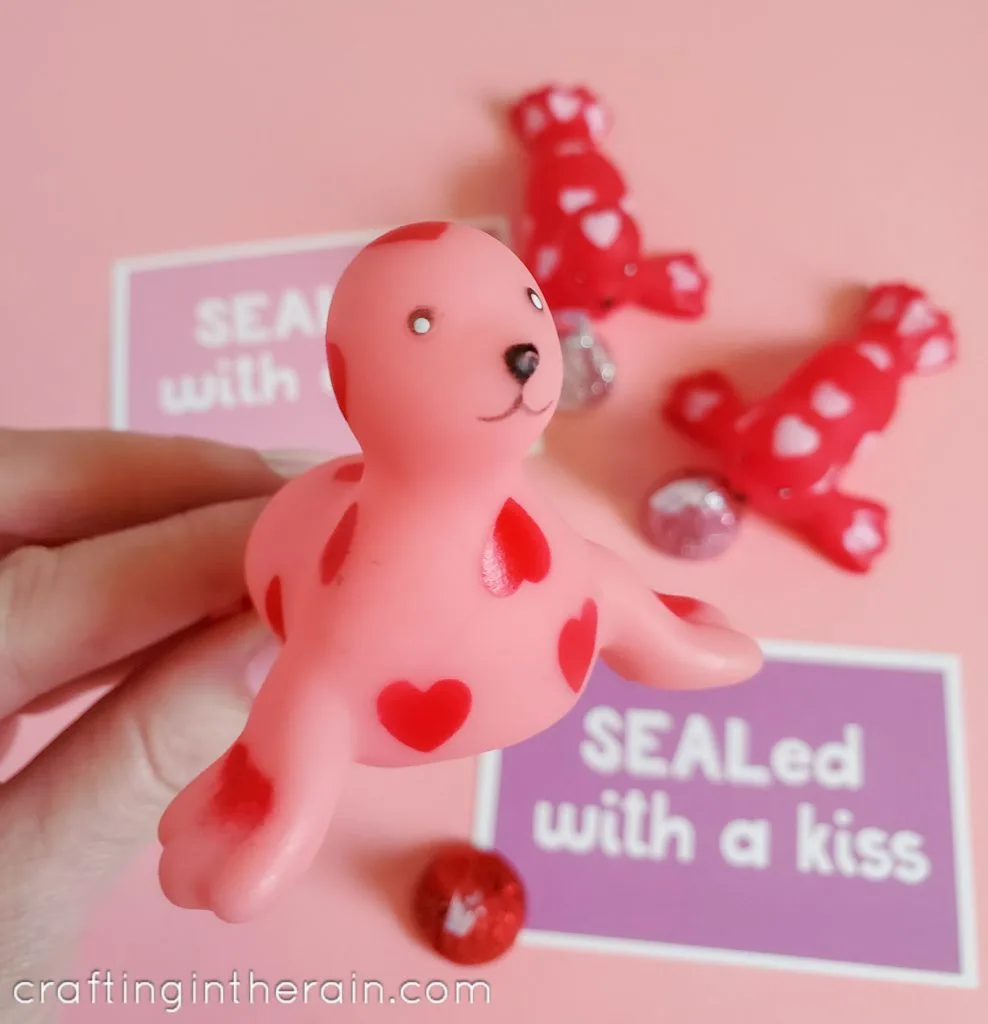 I'm not LION, you're a great friend
.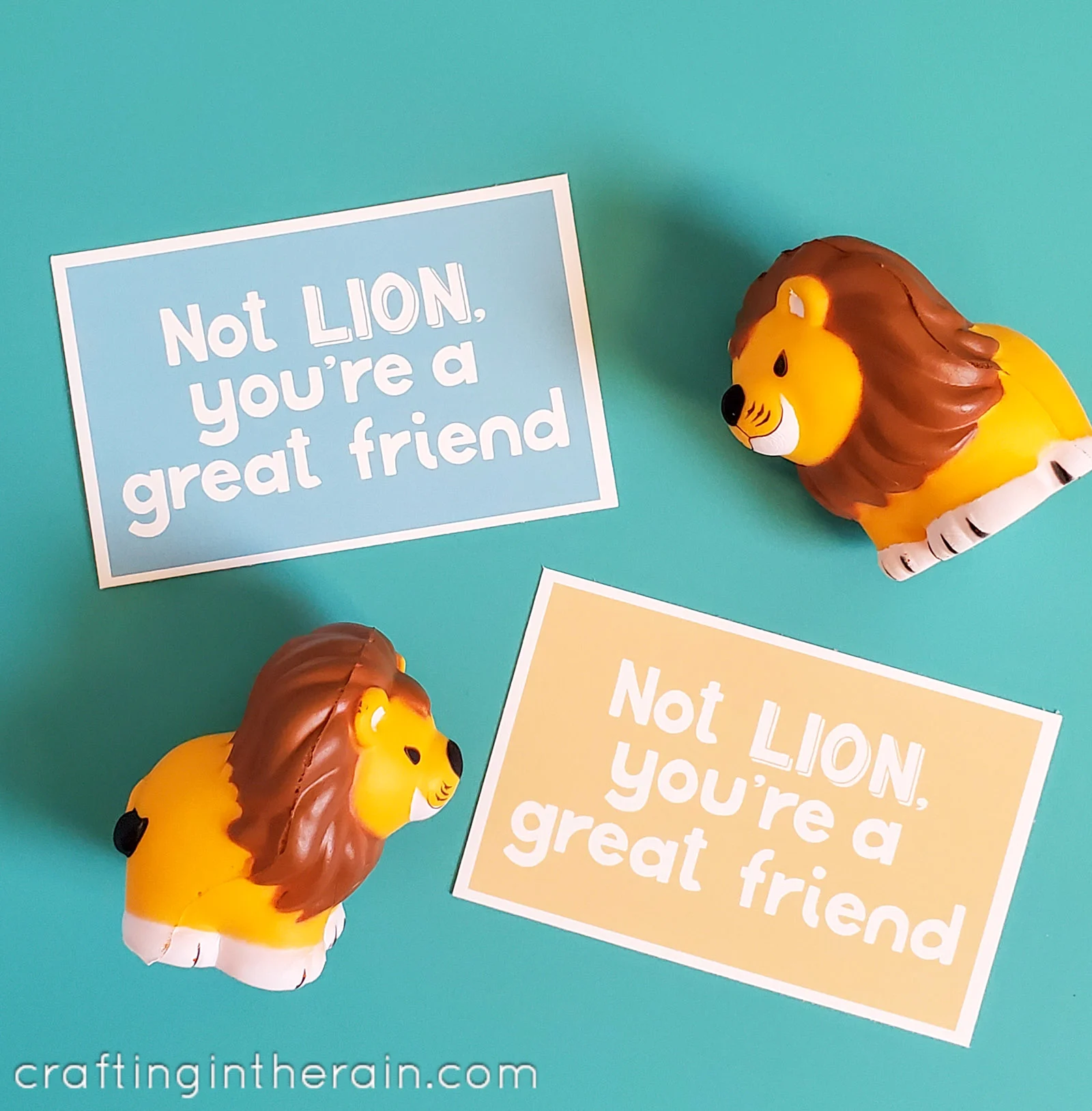 Brighten someone's day on Valentine's Day, or at any time. Add this tag to any kind of lion. This toy is a cute squishy lion. Buy lion and elephant set here.
I'll never FORGET you
.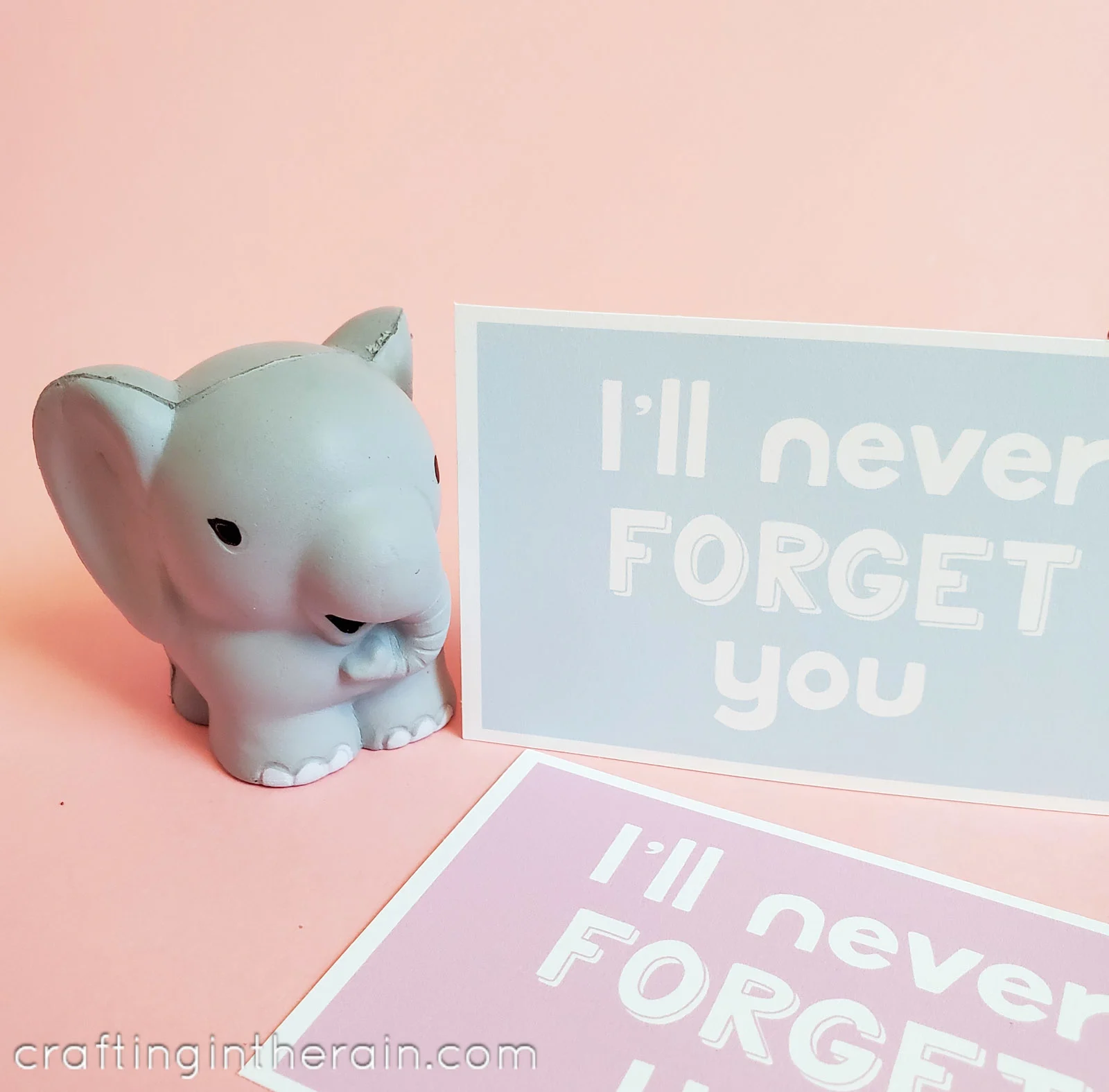 If you buy the set of squishy lions from Oriental Trading, it also comes with elephants. So you could even give them as a pair if you want.
I like your CAT-itude
.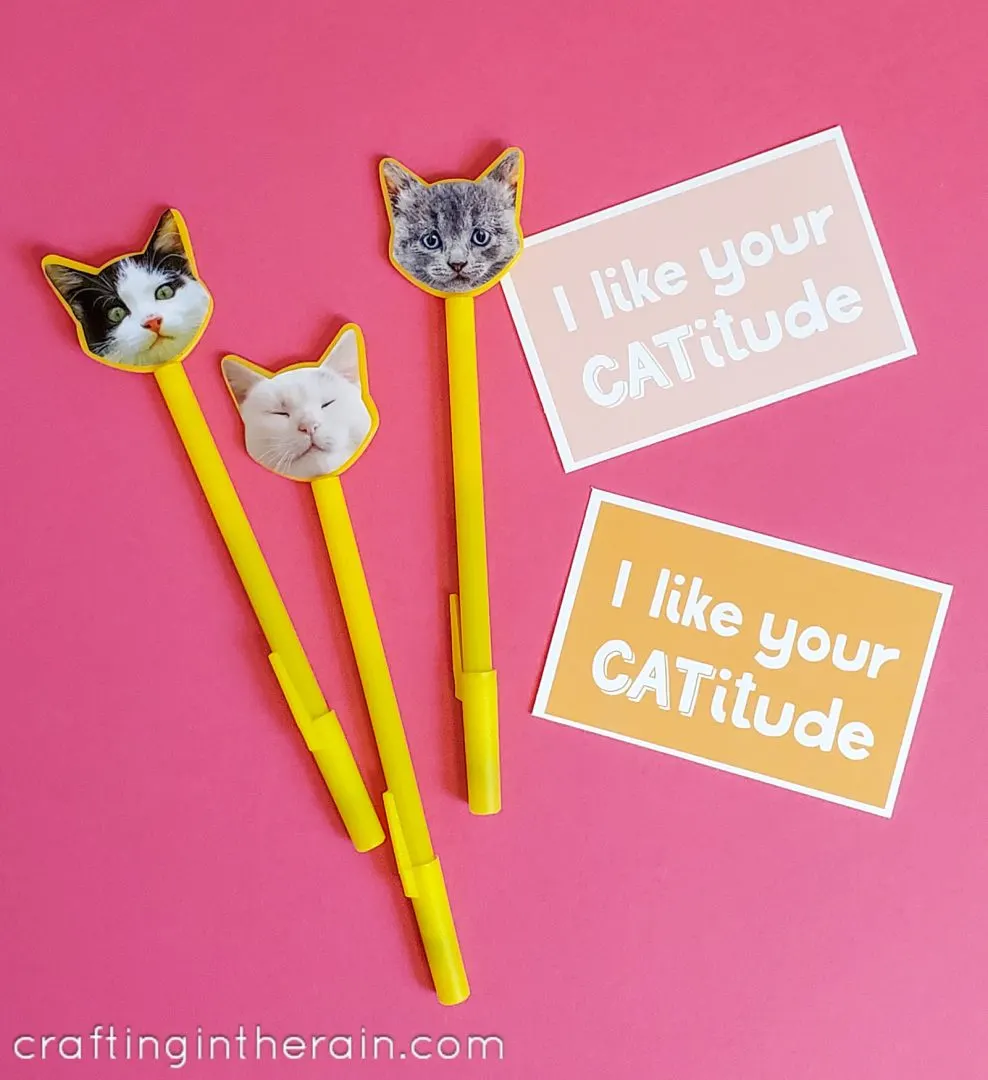 Have a cat lover who wants to share the love with their friends? Or you have your own friend who's one adorable kitten away from becoming a crazy (fun) cat lady? Add tags to these cat-topped pens. Buy cat pens here.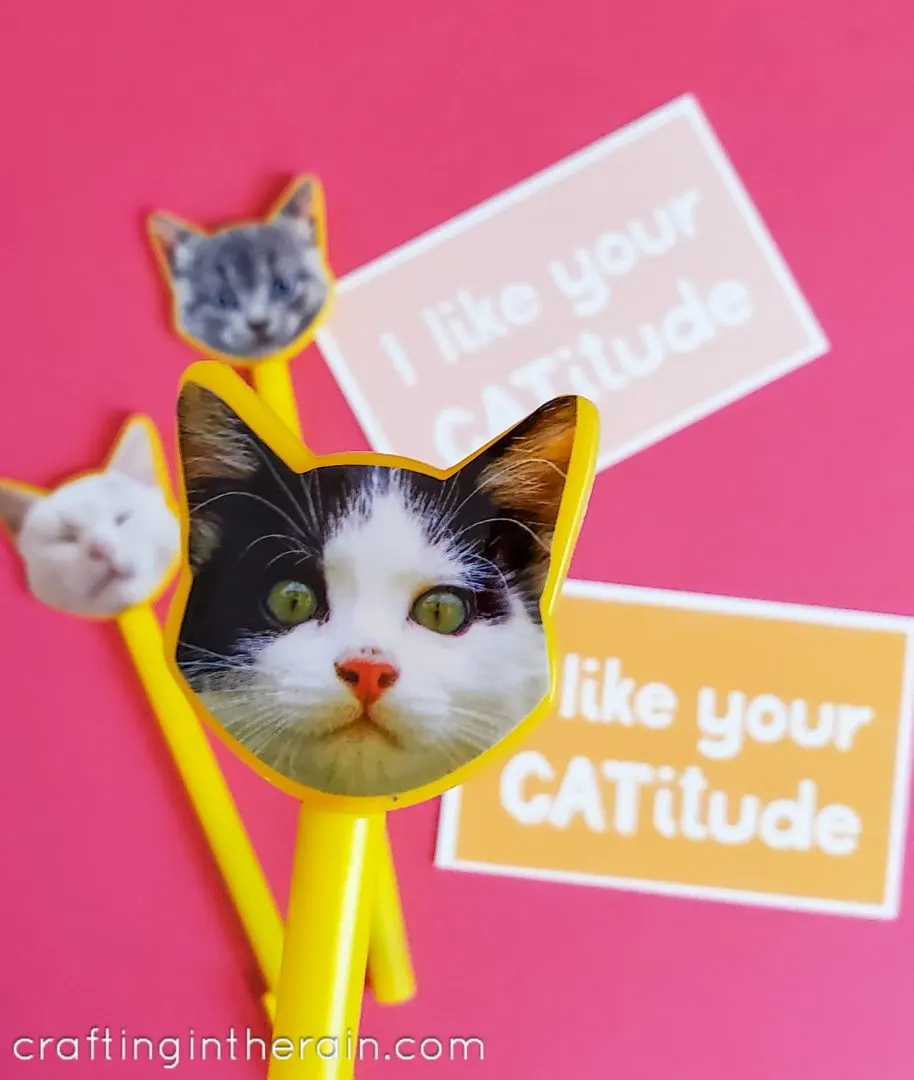 Have a FIN-tastic day
.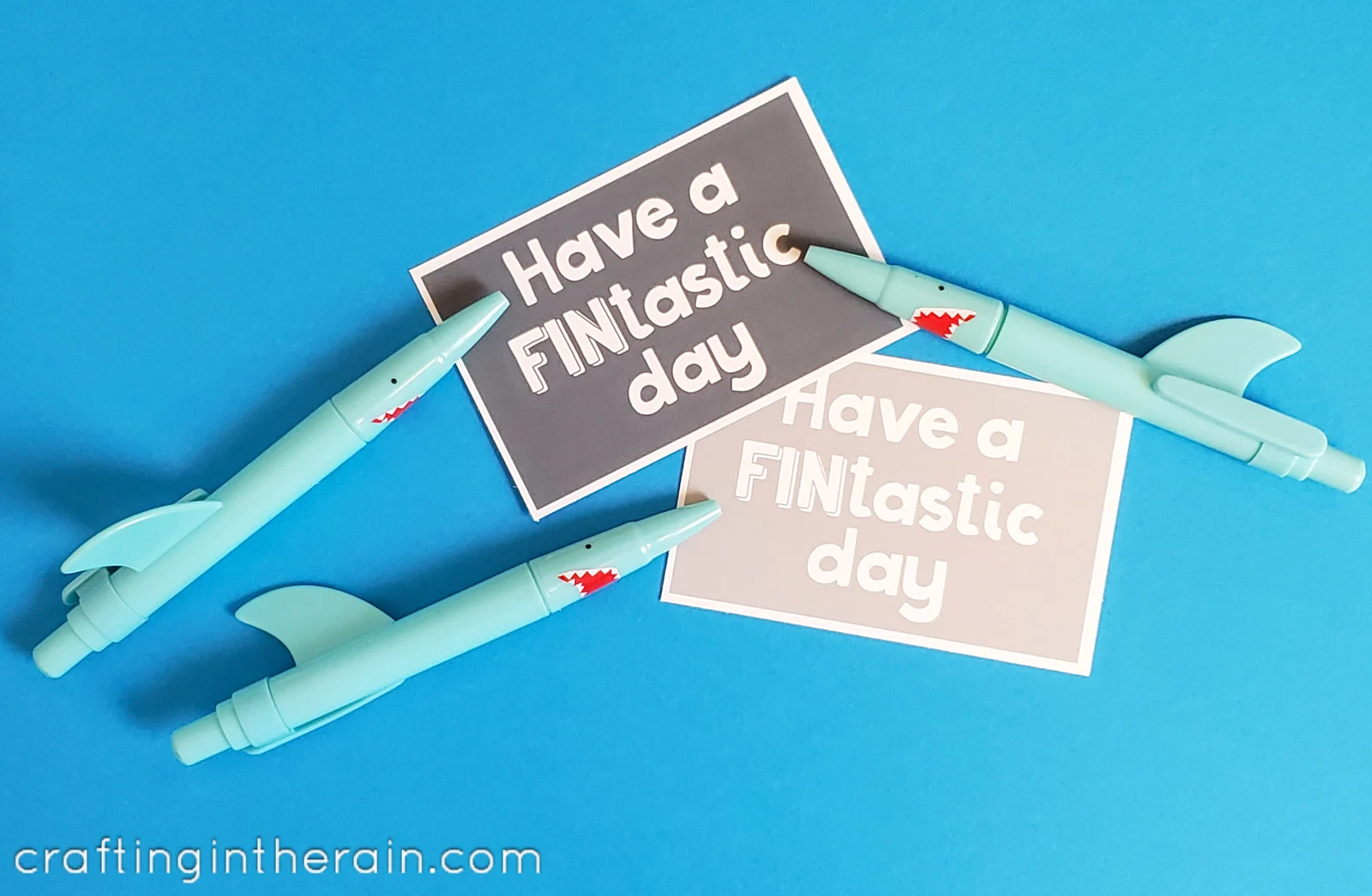 Shark pens double as Valentines or inexpensive prizes for anything related to Shark Week. You could even add it to the top of a birthday present for any die-hard shark fanatic. Buy shark pens here.
I LLAMA wish you a Happy Valentine's Day
.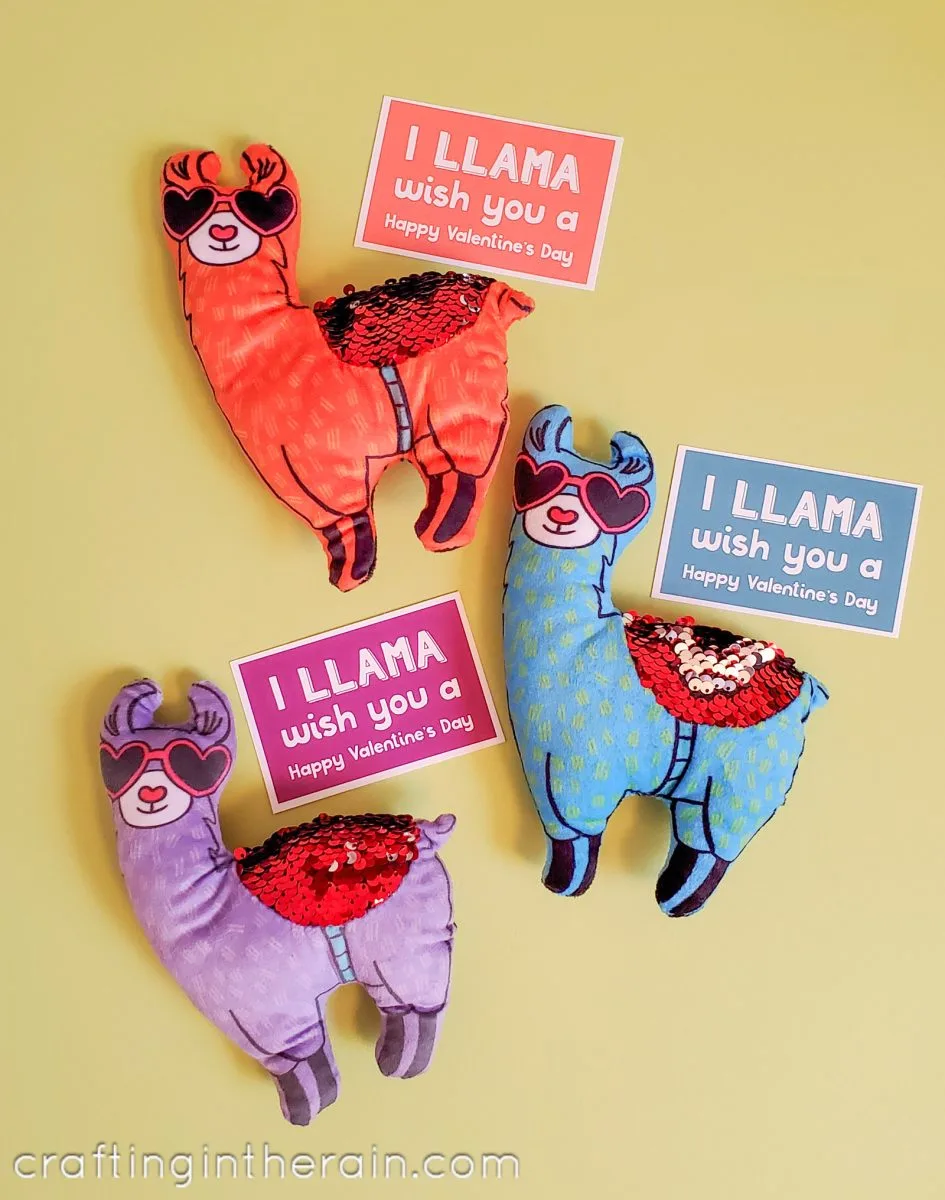 Llamas are still pretty popular, and I'm not sad about it. This particular printable Valentine is specific to Valentine's Day. But the cute sequin llamas you can buy could have many uses. Order some extras for any fiesta! Buy soft llamas or llama pens.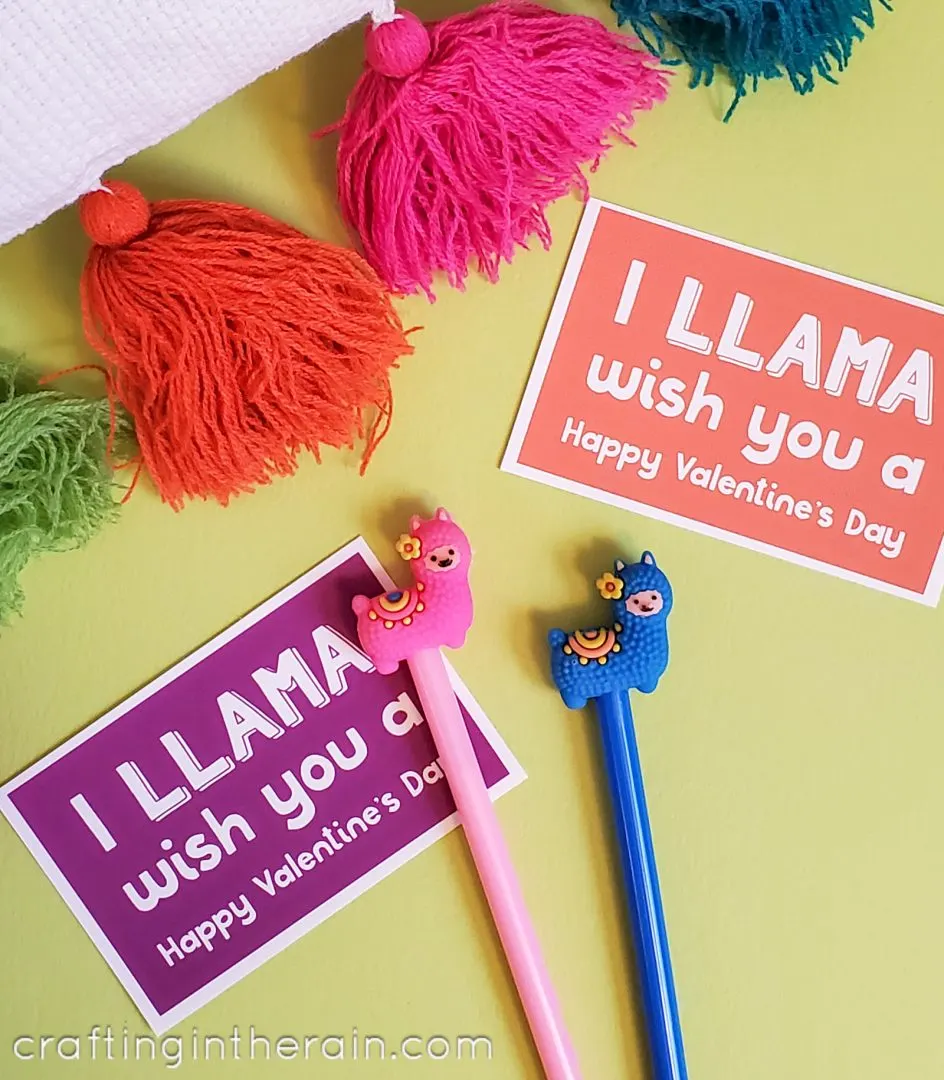 CoME'ER for a hug
.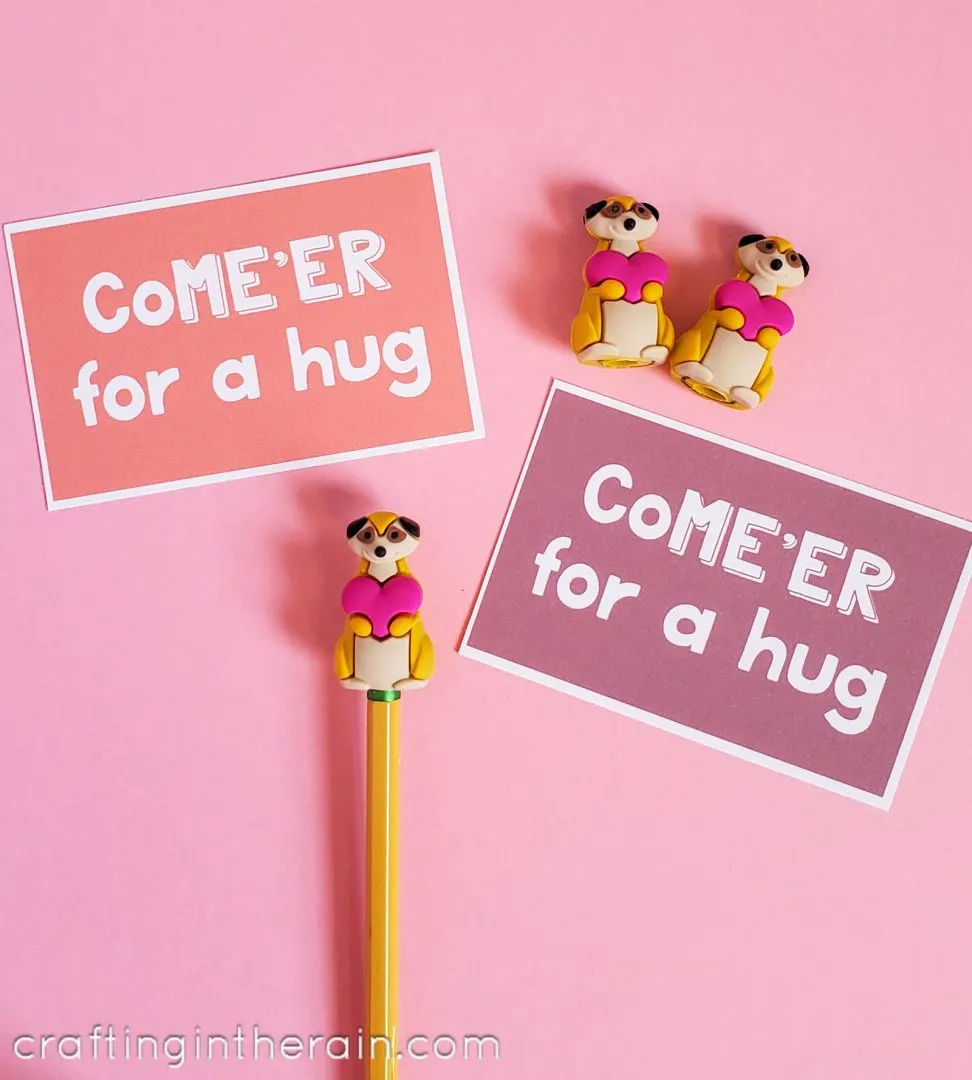 This one might be my favorite. I couldn't find any meerkat puns or Valentines, but these cute pencil toppers had to get added to my basket. After ordering them, I came up with this one, so I'd love to hear what you think. Buy meerkat pencil toppers here.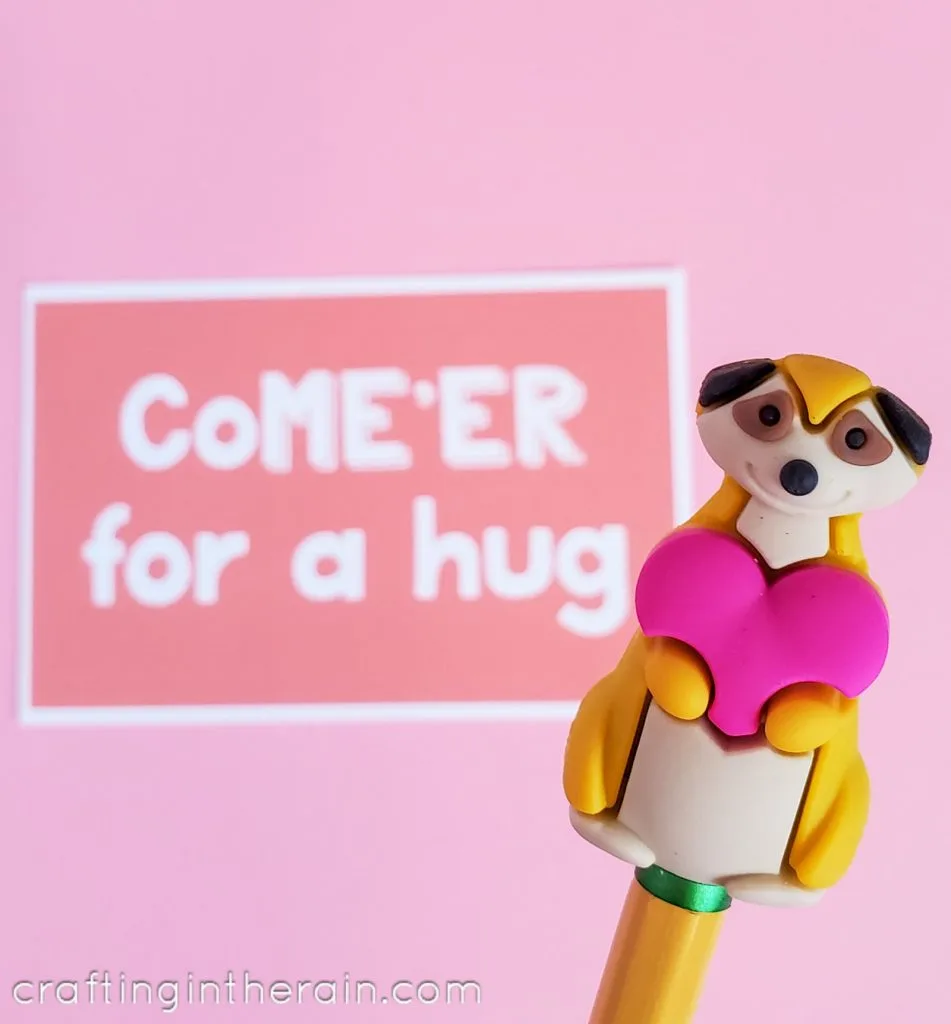 WOOL you be my Valentine?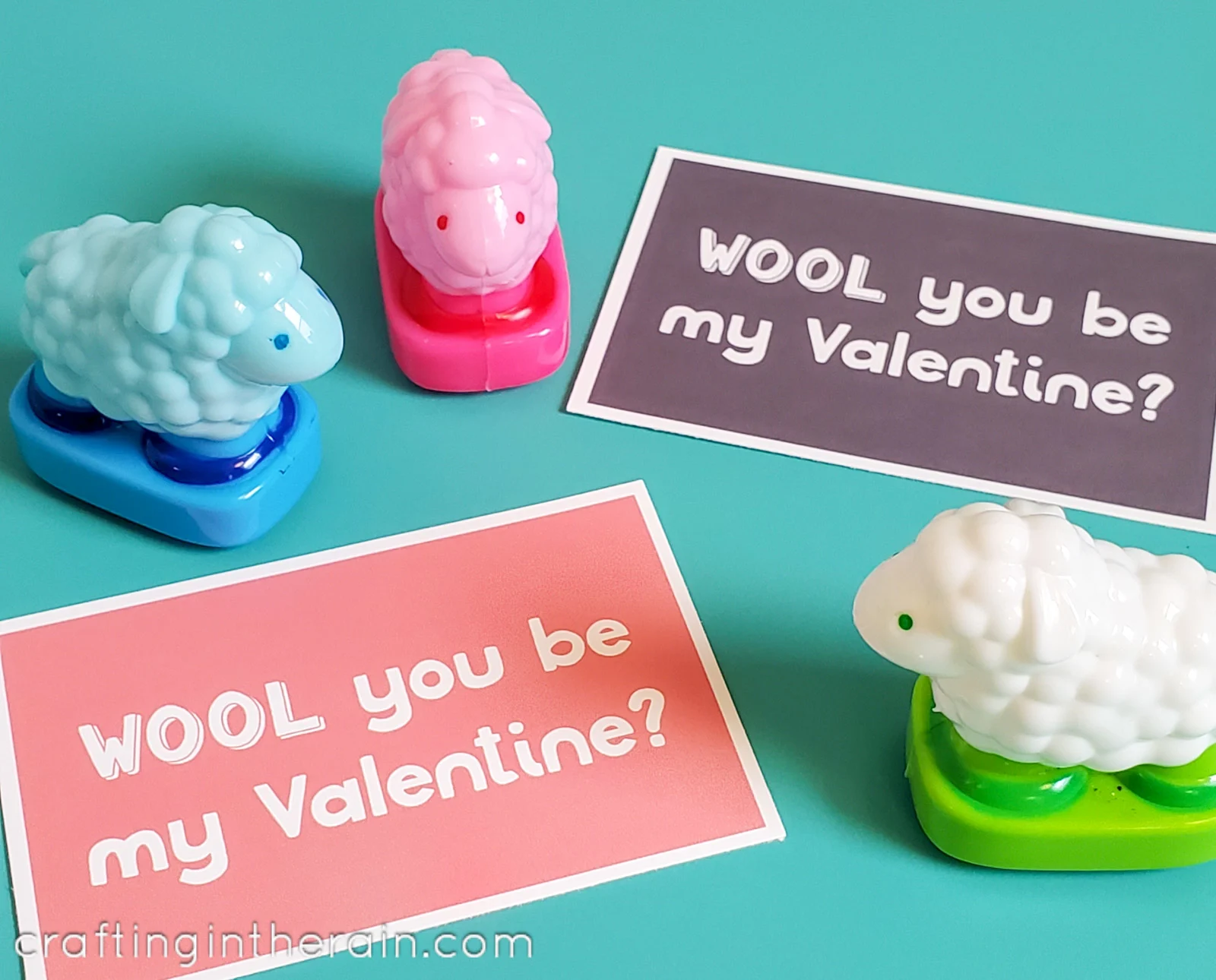 These pullback sheep toys were discontinued after I purchased them – but the printable tag would also work great with a pair of wool socks, cute wool mittens, or a small stuffed sheep. Buy sheep bouncy balls here.
How to print printable Valentines
Here's how to access and print these animal pun Valentines. First, fill out the form below with your name and email. It will take you to the file box.net and you will click Download.
An 8-page PDF document will download to your computer. Open that file and you will see there is one page for each of the above Valentines.
This way, if you are creating a whole class-worth of CAT Valentines, you will only need to print that page enough times to get the right number of Valentines (instead of having each type of Valentine on one page which you might need to print 20+ times to get enough!)
Paper for printing Valentines
I recommend printing on white cardstock, as it will hold up better than regular copy paper. You can choose to change the printer setting to "best" or "high quality" if you want to use more ink and have them look the best.
But you can always just print in regular mode.
Cut and assemble printed Valentines
Finally, once the pages are printed, use a paper cutter to trim each Valentine.
Valentines can be attached to the goodies with tape, string or putting the item in a bag (with some candy if your kid says that's all his friends want) and stapling the tag to it.
If you use any of these Valentine printables, I would love to see your cute result! Email me a picture or tag me on Instagram!
If you didn't find a favorite one here, check back in a couple of weeks when I have a set of space-themed printable Valentines scheduled.
You might also like
Pixi Stix Valentines
Orange You Glad Valentines
D'aim Valentines
Macaron Valentines
Shop here for Valentine goodies and supplies