Welcome to the February Create with Cricut Challenge! Our mystery material is Cereal Boxes, and I'm making a 3D Cactus! Check the list of links at the bottom of the post to see all the other Cricut cereal box projects. Thanks to Katie of Clarks Condensed and Amber of Amber Simmons, our organizers!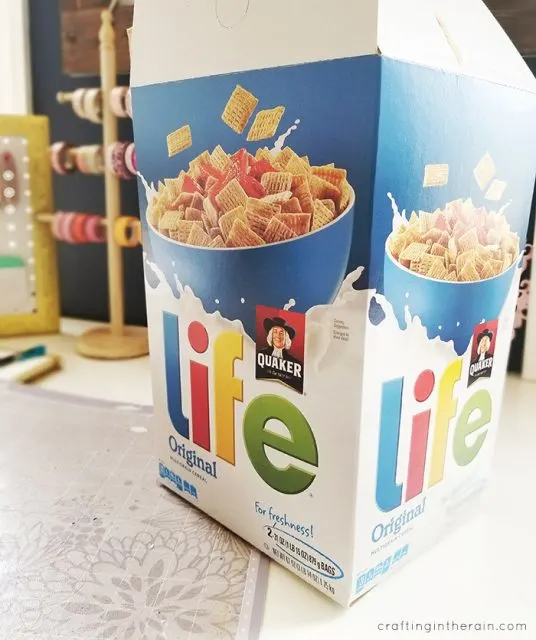 Supplies for a 3d cactus
Download the Cactus SVG at the end of the post
Cereal boxes
Green paint
Hot glue
Cricut Machine
Strong grip mat
Deep point blade and housing(works in Explore and Maker machines)
See the written instructions here, and watch the video below for a visual walk-through.
Open Design Space and upload the cactus SVG. Adjust the size how you like and make a copy so you have 2 cacti of the same size.
Open the shape panel on the left side and add a score line. Click on the line over in the layers panel and change it to a cut line. Position one line starting at the bottom of the cactus and another line starting at the top. This way the two pieces can slide into each other. You'll want each line to go a little past the middle to be sure the two pieces will intersect nicely.
Cut a side of the cereal box to fit the size of the 3d cactus you're making and press it down on a purple strong grip mat. Use the deep point blade in your Cricut machine. I did a test cut first (just cut out a small square or circle) and discovered that the cereal box setting was not enough for the thickness of my material. The matboard setting worked great.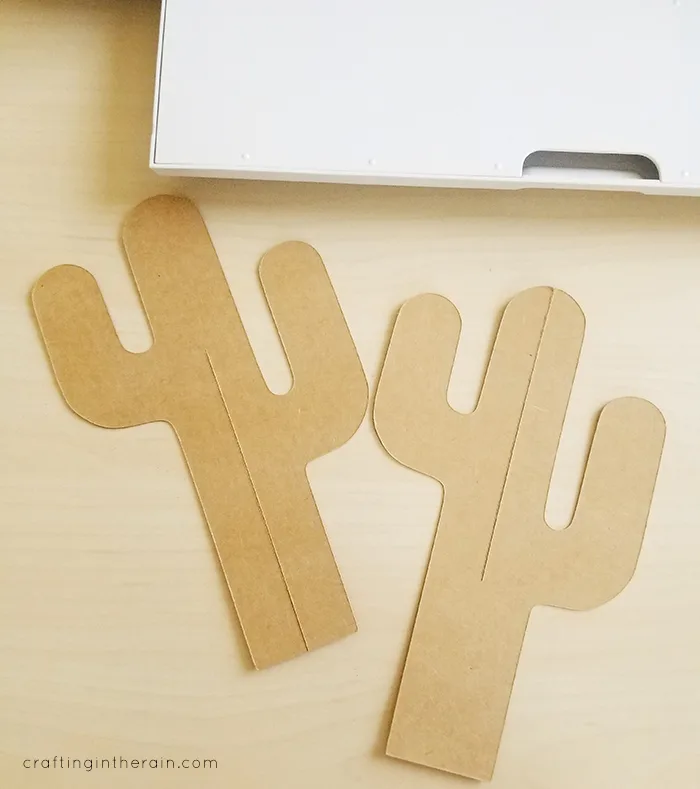 Cut out the two cactus pieces and slide them together. Secure with hot glue at the top and bottom.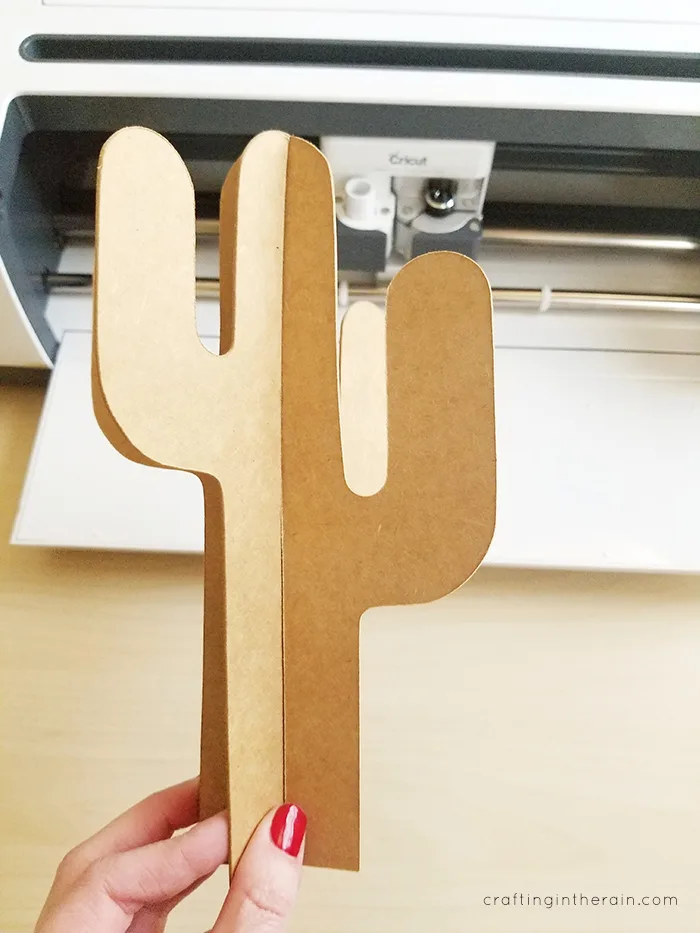 Paint them green and when the paint is dry, they're done and ready to add to your fiesta or Cinco de Mayo celebration.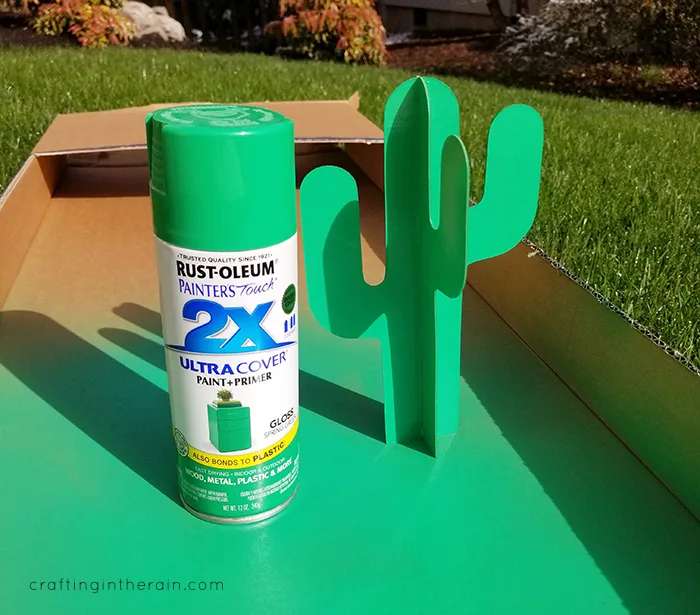 The 3d cactus will stand on its own – make them in a few different sizes for a really cute grouping.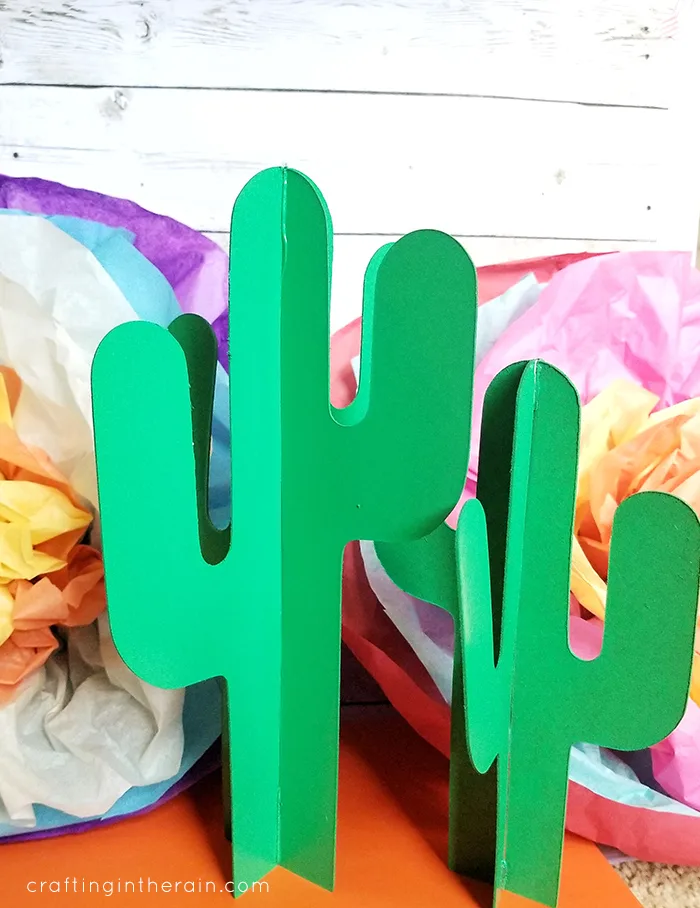 Watch the video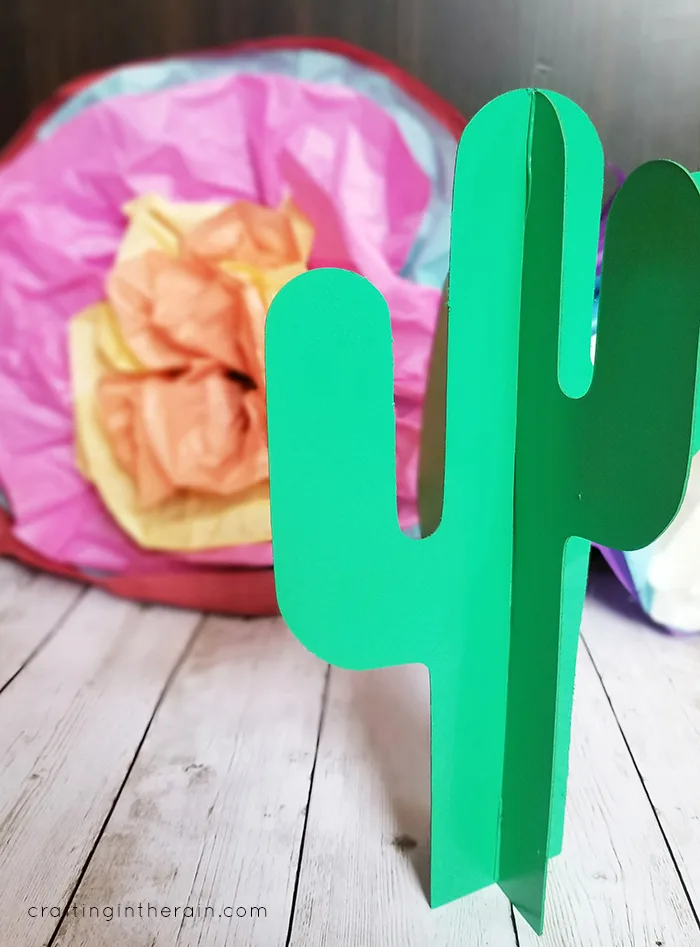 If you're ever looking for more SVGs to use with your Cricut, check out my Etsy shop here and all the free SVGs on the blog.
Use this form below to get the free 3D Cactus SVG

SUPPLIES FOR USING SVGS
USEFUL TIPS FOR USING SVGS