Cricut has lots of tools like hooks, spatulas and tweezers to help with weeding vinyl, removing cuts from the mat, sewing, and paper projects. This framed pegboard is how I keep mine organized and easily accessible on my craft table. Want to make one too? I'll show you how! (some links are affiliate)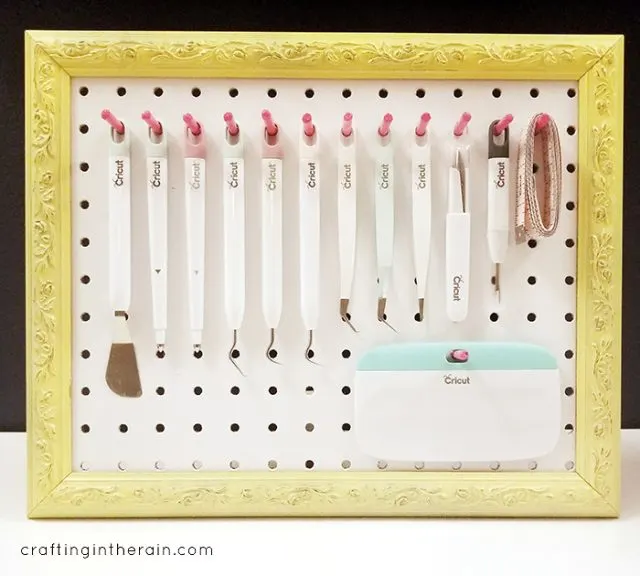 Supplies:
11 x 14 picture frame (found this one at the thrift store)
11 x 14 piece of pegboard (I had a small piece leftover from the craft pegboard I made a couple years ago)
Paper straws or dowel to fit the holes
Spray paint
Hot glue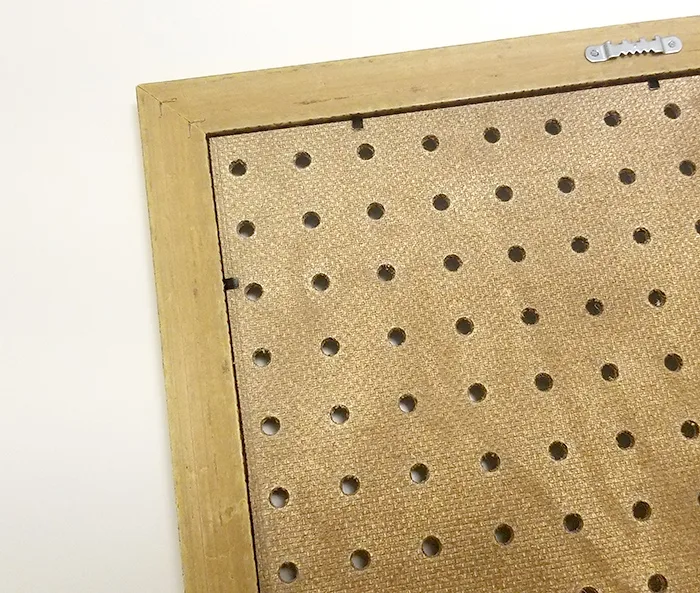 First, paint the frame and pegboard in colors you like. Cut the paper straws or dowels into pieces about 1 or 1.25 inches long.
I used straws, since it's what I had available, so I capped one end of each cut off piece with hot glue before spray painting them.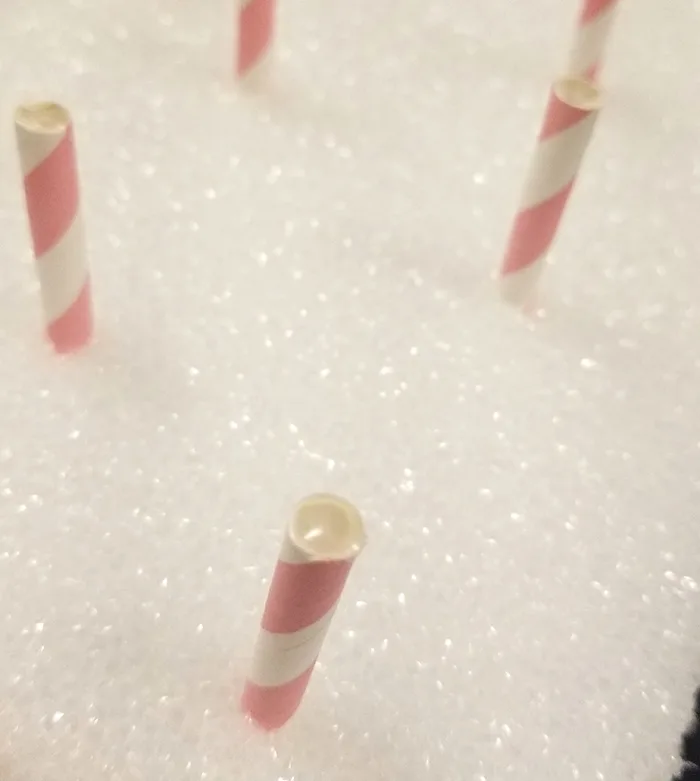 When all paint is dry, secure the posts into holes with hot glue.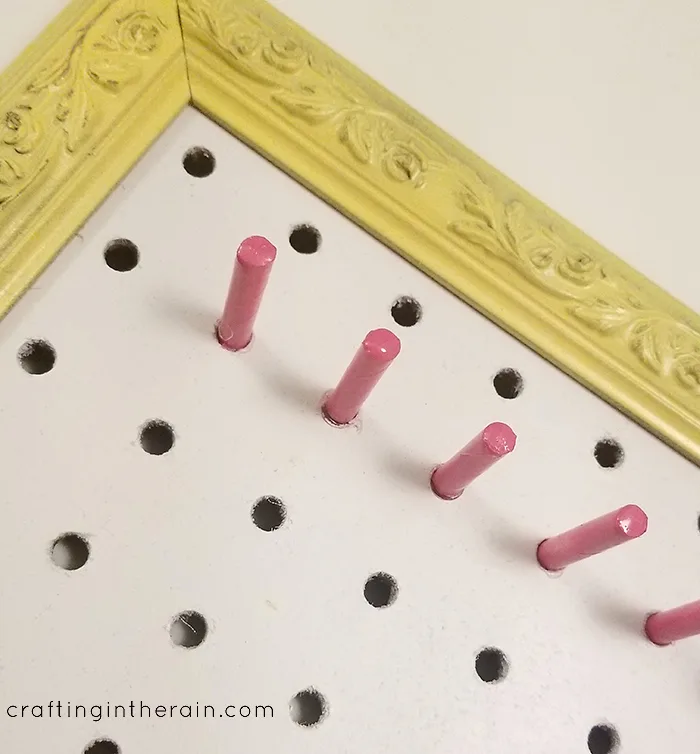 I also wanted my frame to stand up on it's own so I can move it around and not have it stuck on a wall. I cut a piece of 1 x2 to about 7 inches long and mitered one end to 12°. Then I used hot glue to attach it to the back of the frame.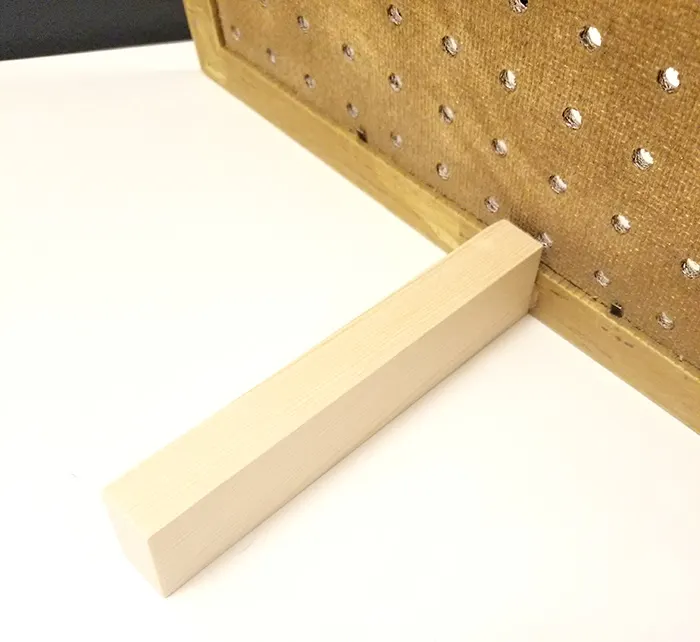 I even set it up so that the shorter tools are on the right and there's room for my scraper at the bottom!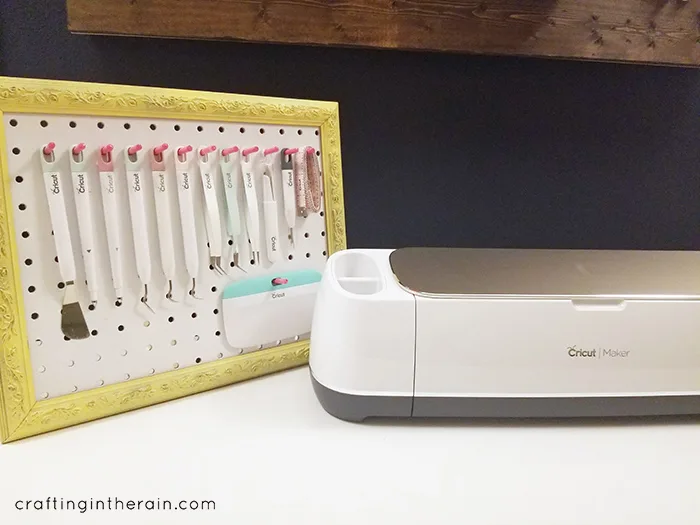 Need more Cricut tools? Shop here (and don't forget if you have Cricut Access, you get 10% off.)
Cricut Essential Tool Set
Cricut Sewing Kit
XL Scraper
Weeding Tool Set
Paper Crafting Set