With the release of the Cricut Mug Press we decided it would be the perfect time to make some mug themed SVGs for you. I designed this Retro Rise and Shine SVG.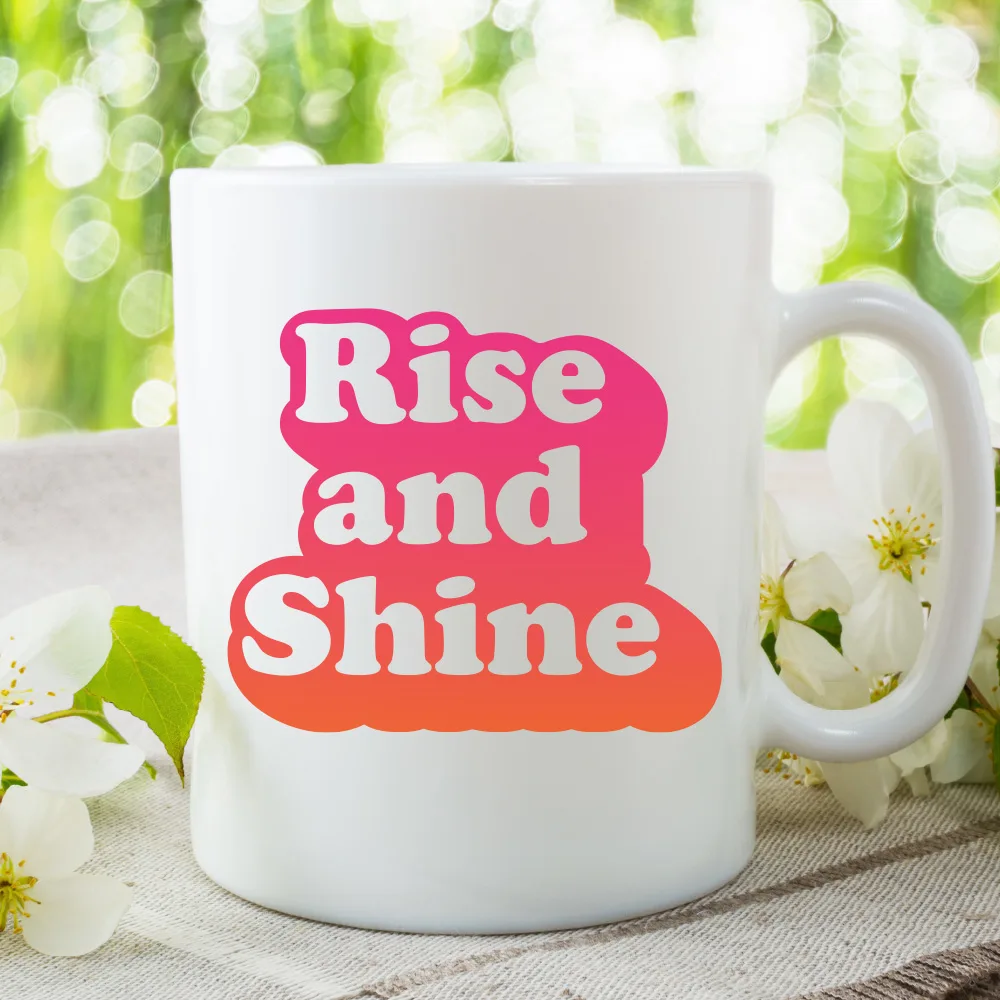 It would look so cool with one of the ombre Infusible Ink patterns.
Start by downloading the Rise and Shine SVG using this form. If it doesn't show up I appoligize! There have been some tech issues, especially on mobile. Email [email protected] and I will send the file to you!!
This file is for Personal Use only. If you want to be able to sell creations using this file, please purchase this Commercial License to sell up to 500 items. Thanks!
Visit each of these sites for the designs that they made and you can use all these mug designs for gifts or to stock your own shelves.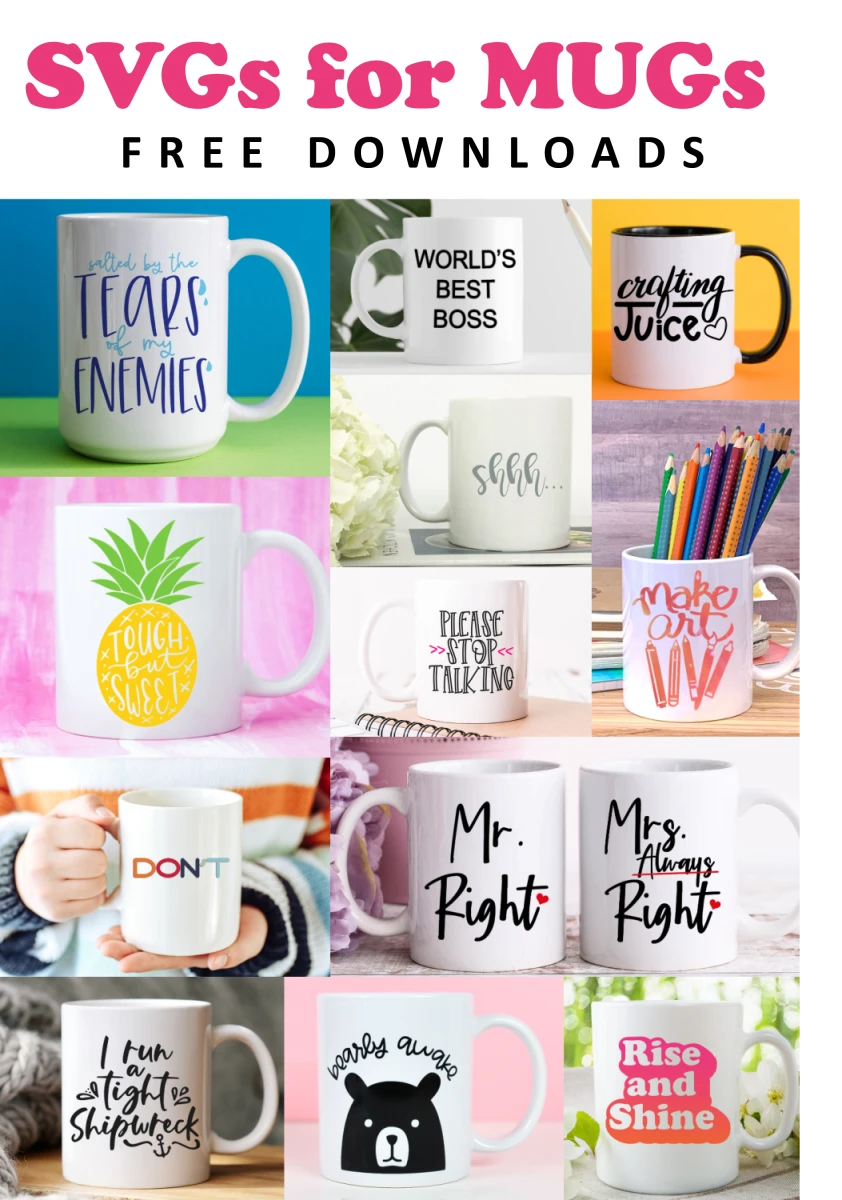 While these SVGs were all created with mugs in mind, let your creativity run with these. Use them for shirts, hats or bags too!
SUPPLIES FOR USING SVGS
USEFUL TIPS FOR USING SVGS