I designed this quick sign last year but forget to ever get around to posting it until this year. So if you want to add a simple decoration to your Halloween display this year, use this free Trick or Treat SVG. (some links affiliate)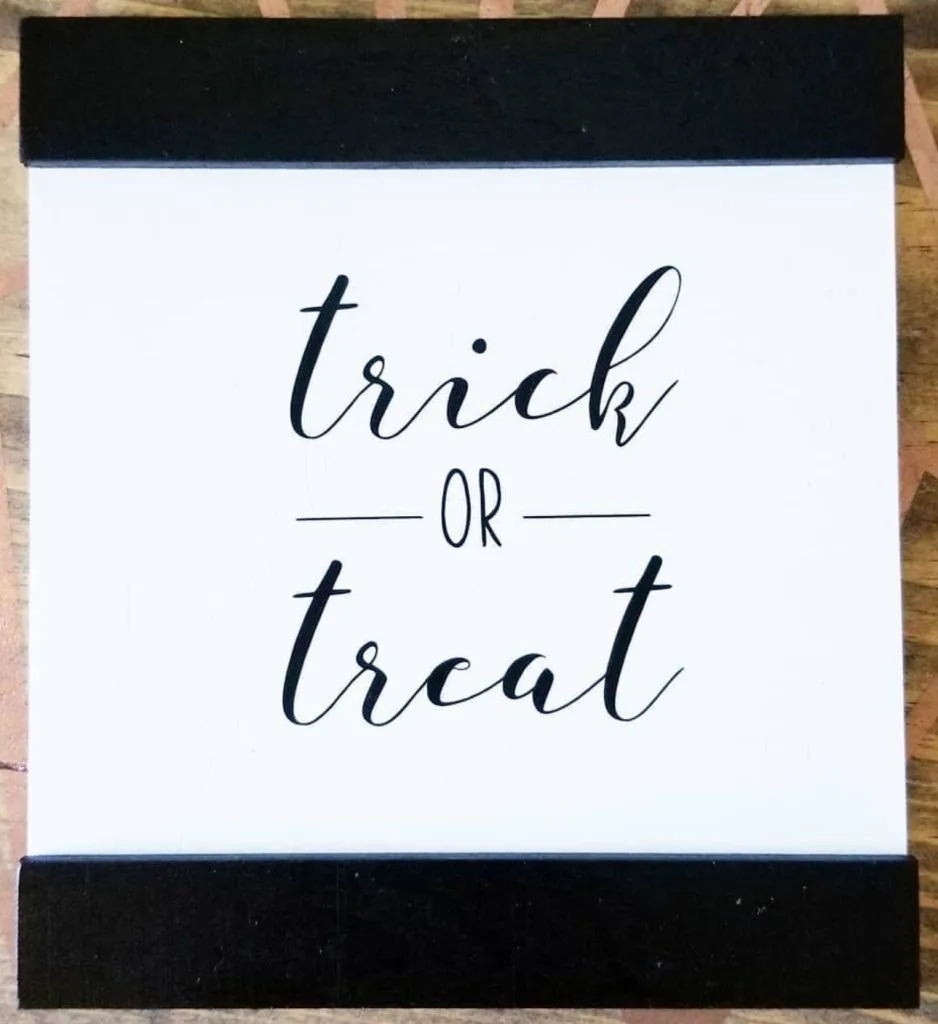 I made this sign with a few pieces of scrap wood. All the pieces are just thin plywood that I cut into a base piece and then a top and bottom frame.
After spray painting with white and black, I glued the frame pieces with hot glue.
Since parts of the letters are so thin, I recommend not making this smaller than about 4 inches. You're welcome to try, as always, but with both vinyl and iron-on you'll have better luck if it's not too small.
Once you have the SVG into Design Space, or whatever program you're using for your cutting machine and choose to cut it out of several different types of material.
You can cut it with adhesive vinyl and apply it to a wood black.
You can also make a stencil out of it with stencil (or adhesive vinyl) and paint over it.
You can cut it out of HTV and put it on a pillow.
And it would make a really cute trick or treat bag!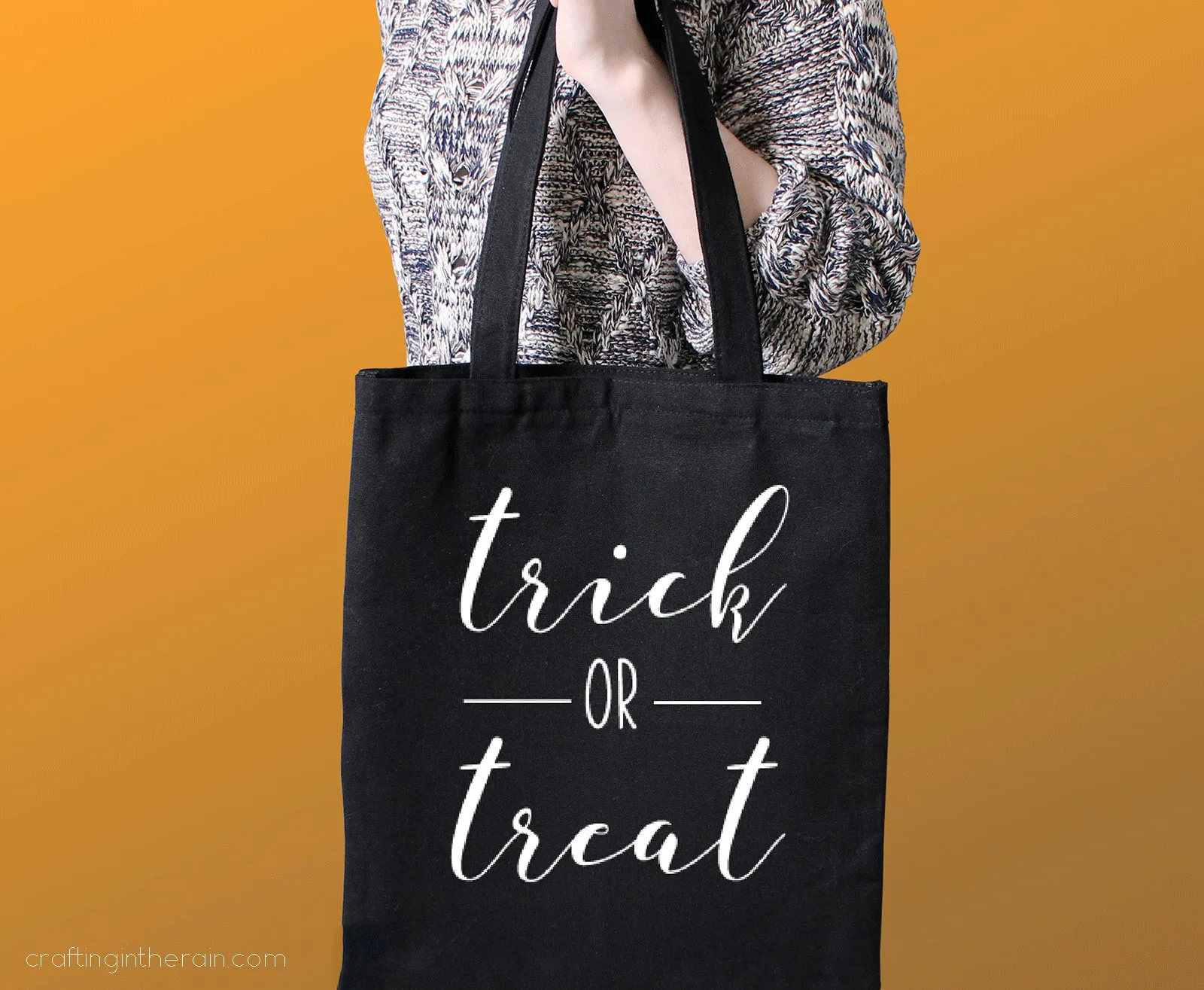 Use this form to get the SVG.
SUPPLIES FOR USING SVGS
USEFUL TIPS FOR USING SVGS
If you're ever looking for more SVGs to use with your Cricut, check out my Etsy shop here and all the free SVGs on the blog.