These Christmas jars with dollar store supplies will let you create arrangements and centerpieces for less than you might think!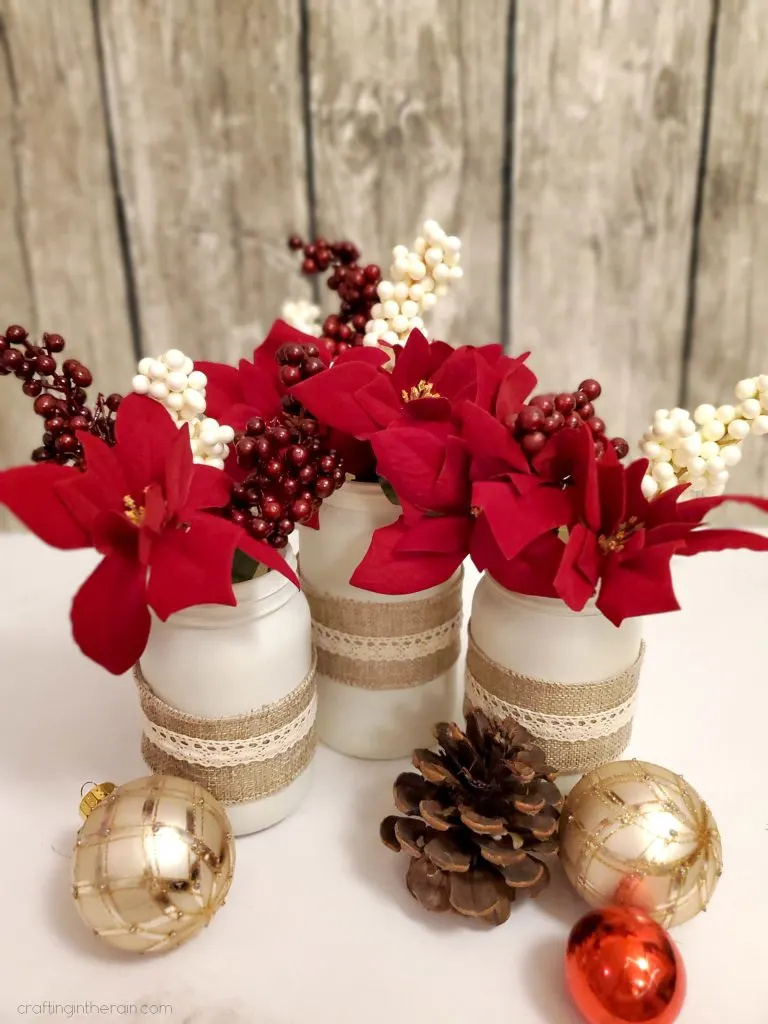 I love it when I'm pleasantly surprised by what my dollar store has to offer. One thing to remember is that things can go pretty fast there – and usually when it's gone, it's gone.
There's no guarantee that they'll have more of something when you go back to look later, especially if it's holiday-related.
So if you think you might be interested in making these dollar store Christmas jars, head over early in the season to get the best selection. All these items were at my store in early October! (some links affiliate)
Supplies:
Glass jars (from dollar store, or random empty jars from your house and fridge)
"Berry" picks
Flowers (poinsettias)
Chalk paint (I used this EXACT paint)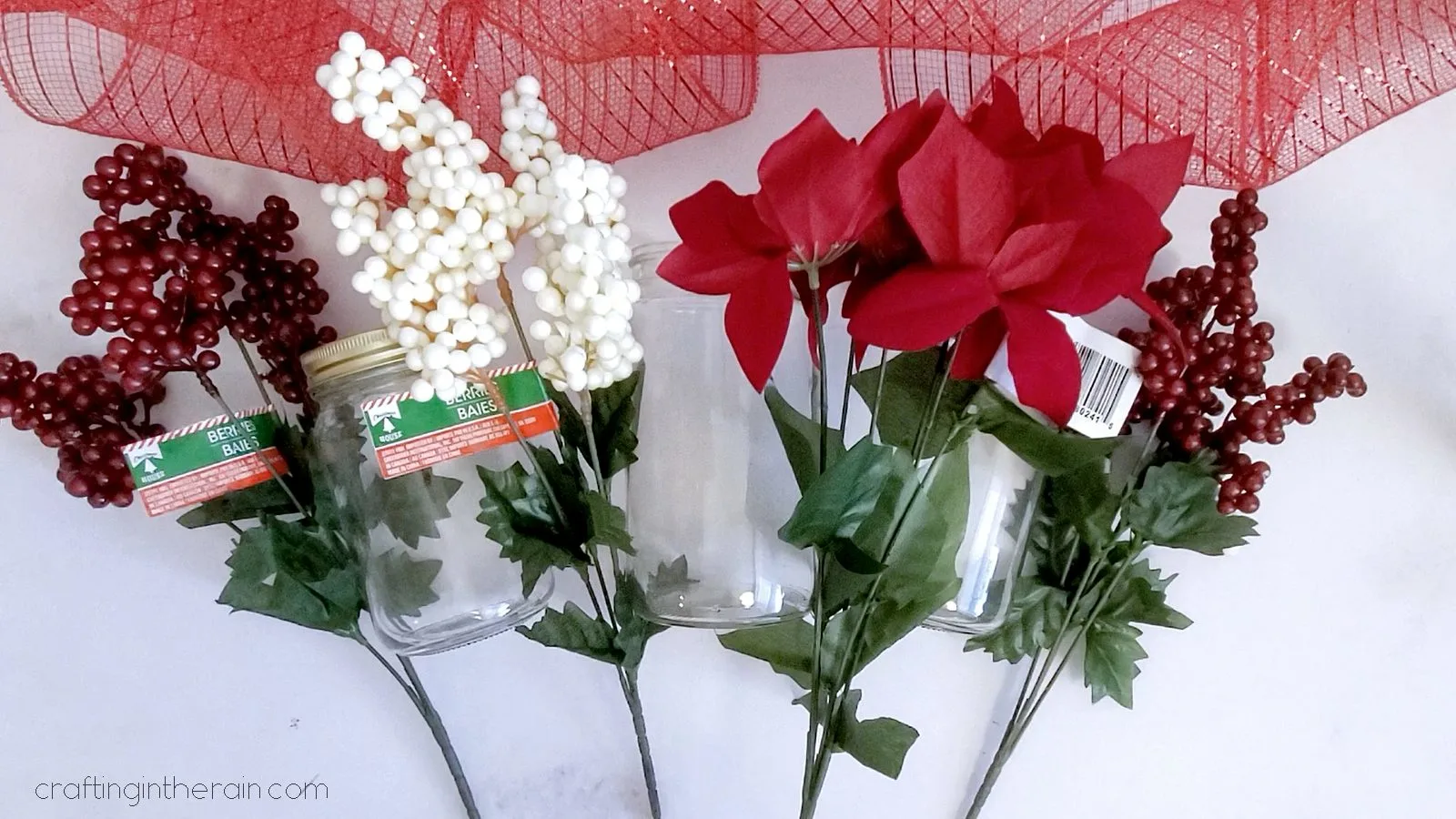 How to paint glass jars with chalk paint
There are a few was to paint glass jars. Usually regular spray paint will work, so you have tons of color options. What I liked about the chalk spray paint option is that it would have a totally matte finish.
This Rust-Oleum chalked spray paint worked great on my glass jars. I used the color Chiffon Cream because it was just a bit off white without being too yellow.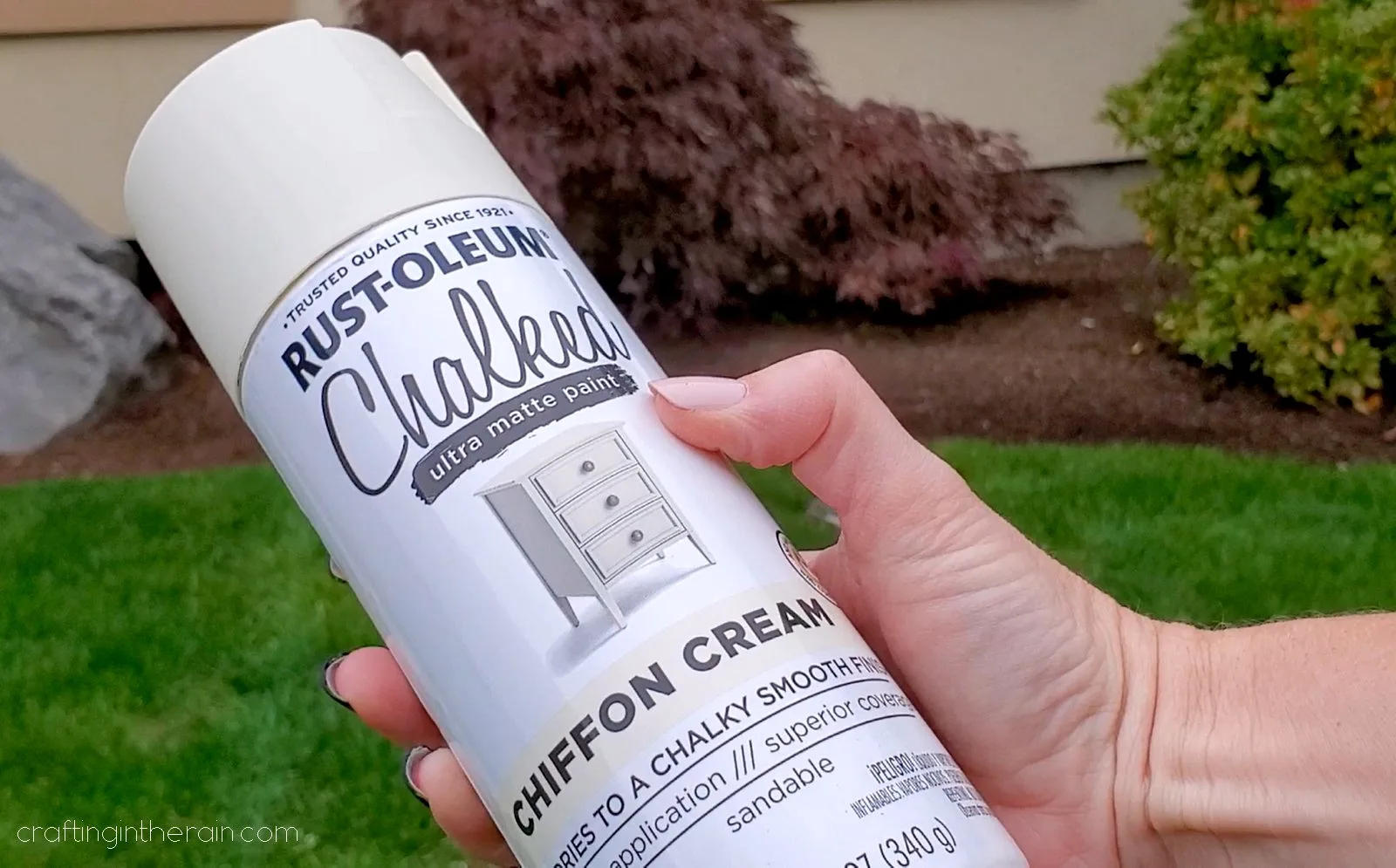 Luckily I was able to spray paint these jars in my yard before the rain came back for several days in the forecast. I really gotta get me one of those cool spray shelters!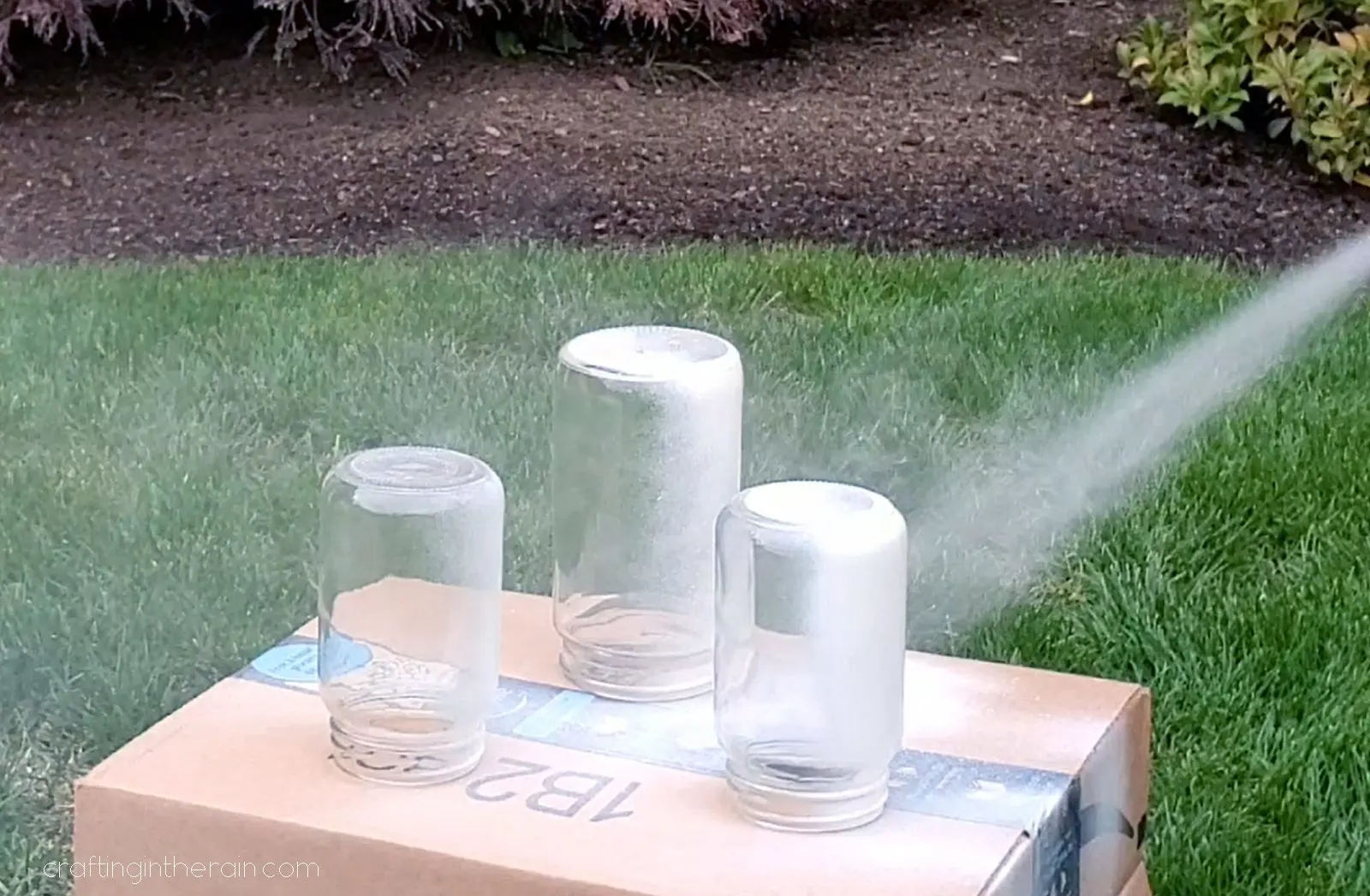 But anyway, the jars will need two coats of paint to cover the glass. Then let dry for several hours before moving on to the next steps.
Decorating with dollar store flowers
These jars are just like the dollar store fall jars I made a few years ago.
Use hot glue to wrap a piece of burlap around the middle of the jar.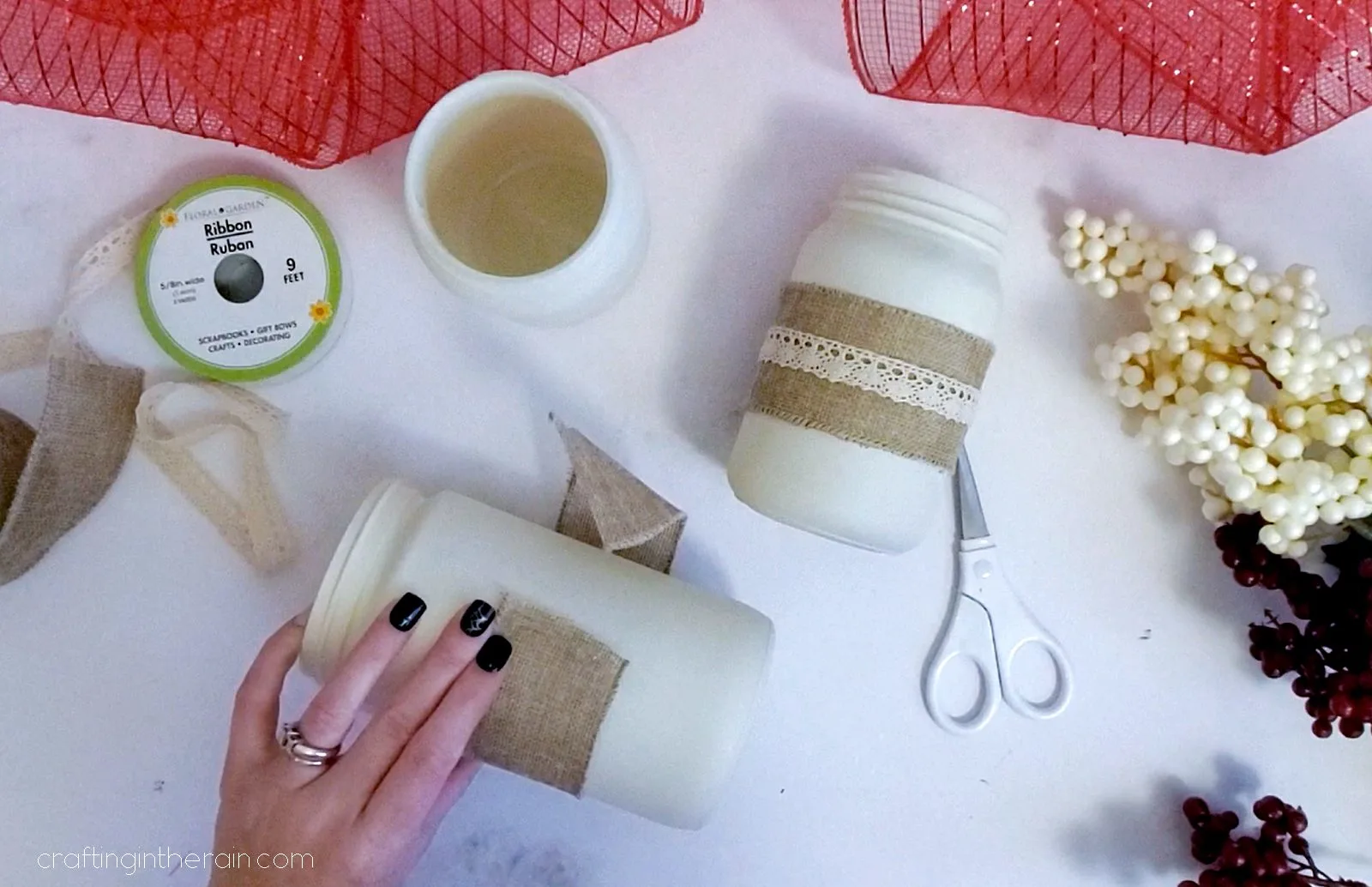 Then layer with a piece of lace trim.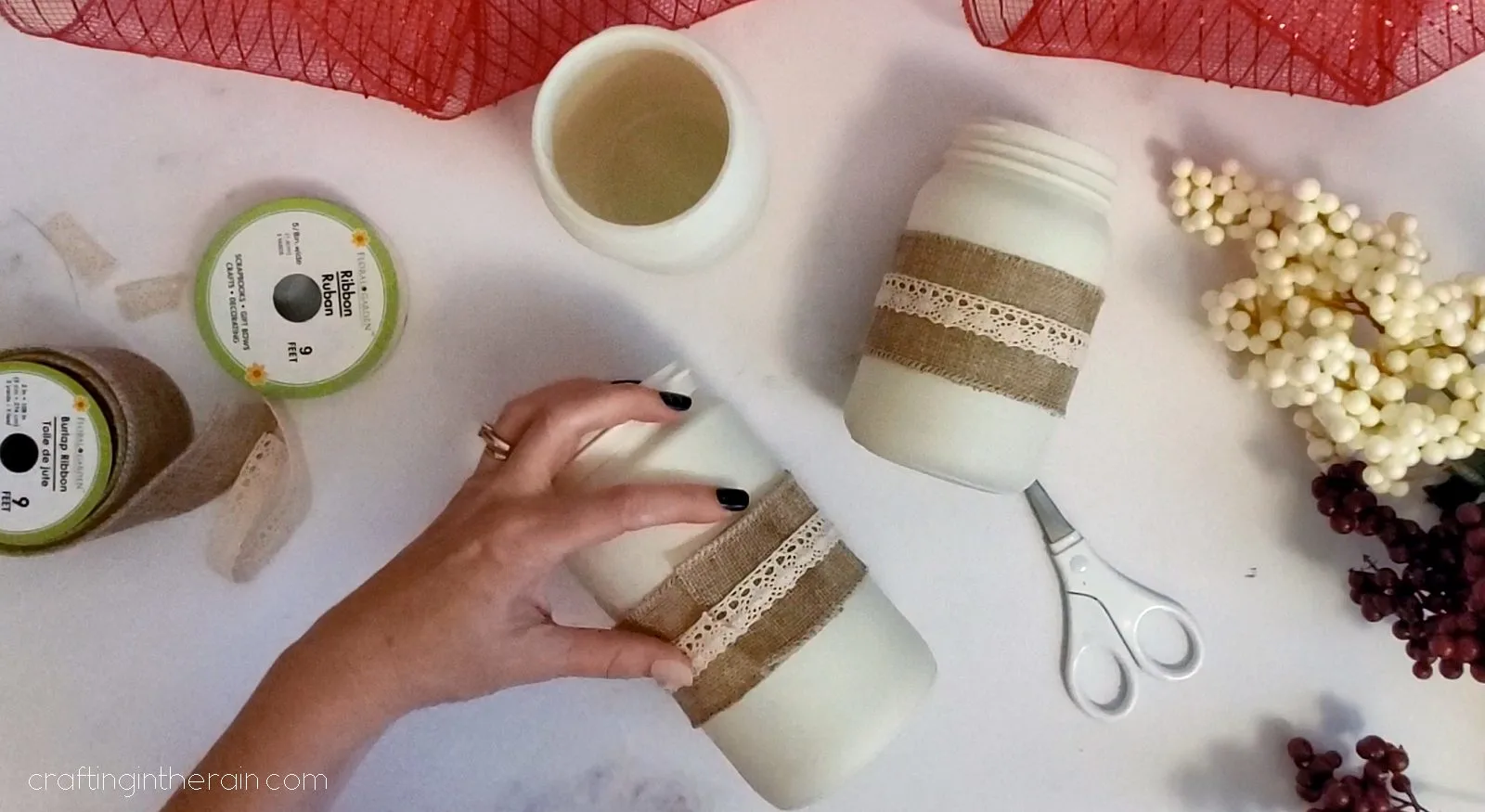 Once the jars are ready, it's just a matter of adding the different flowers.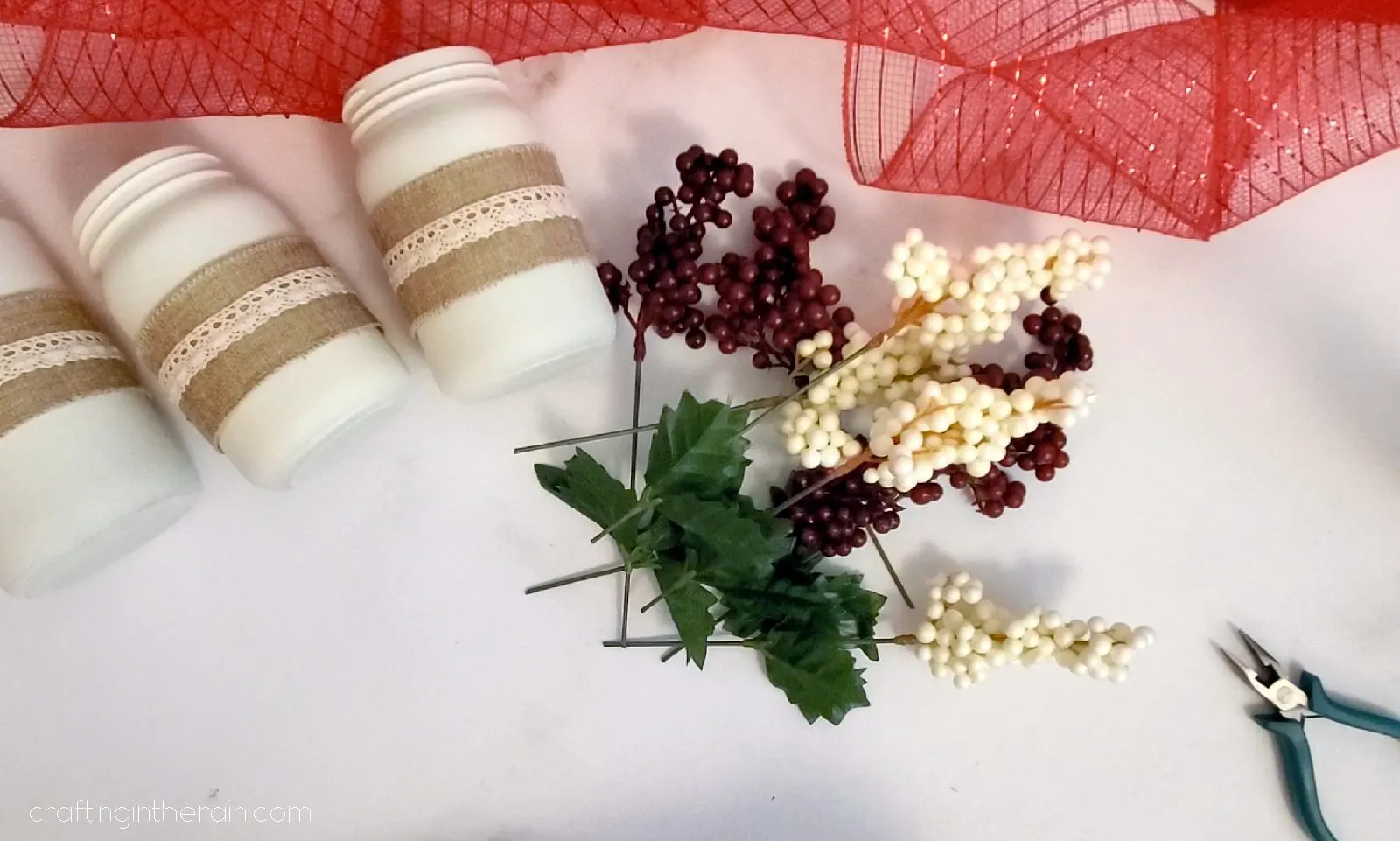 Use wire cutters to separate individual stems.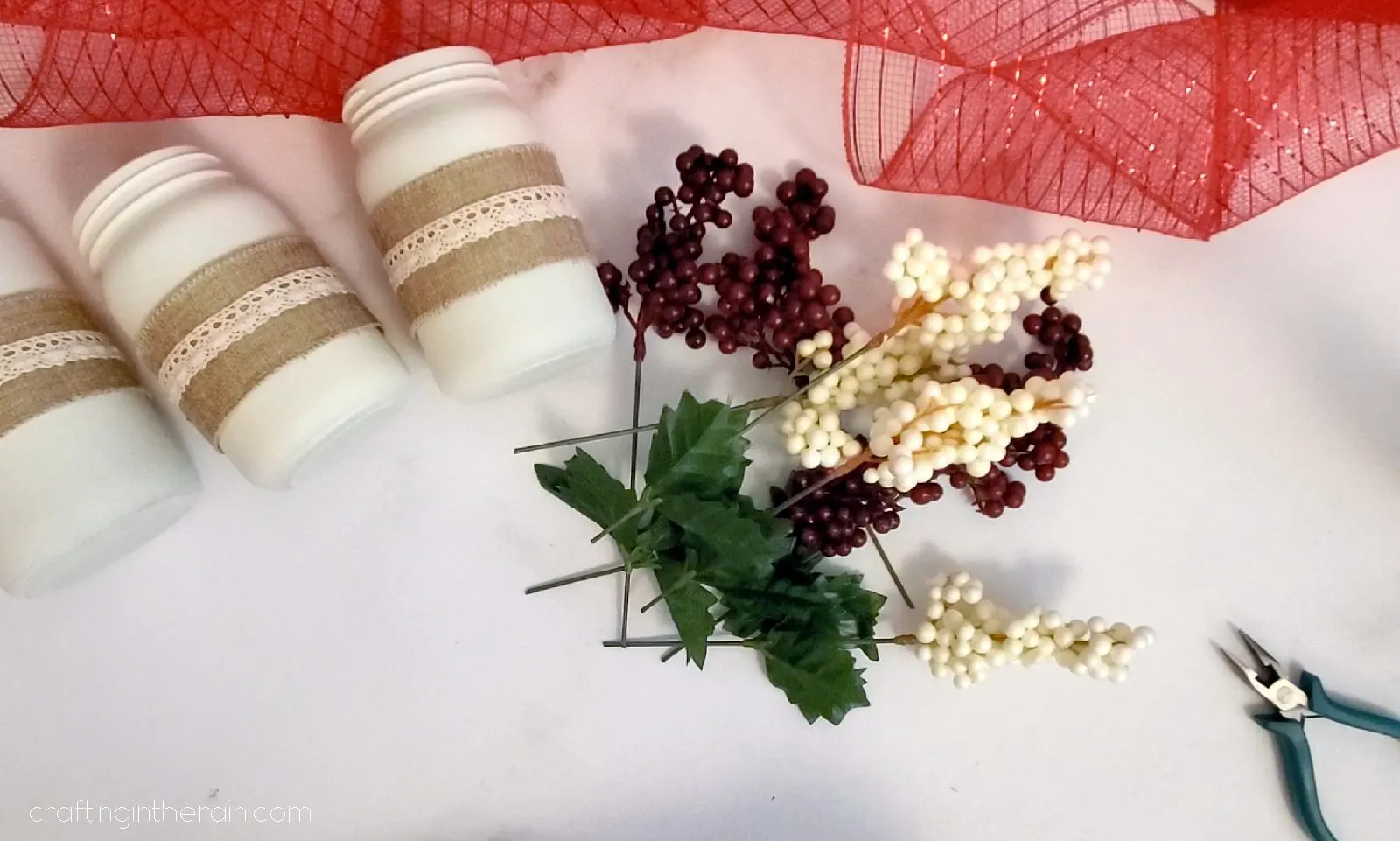 Fill jars with a combination of flowers and berry picks. Group jars for a larger arrangement, or spread them out for small centerpieces or accents.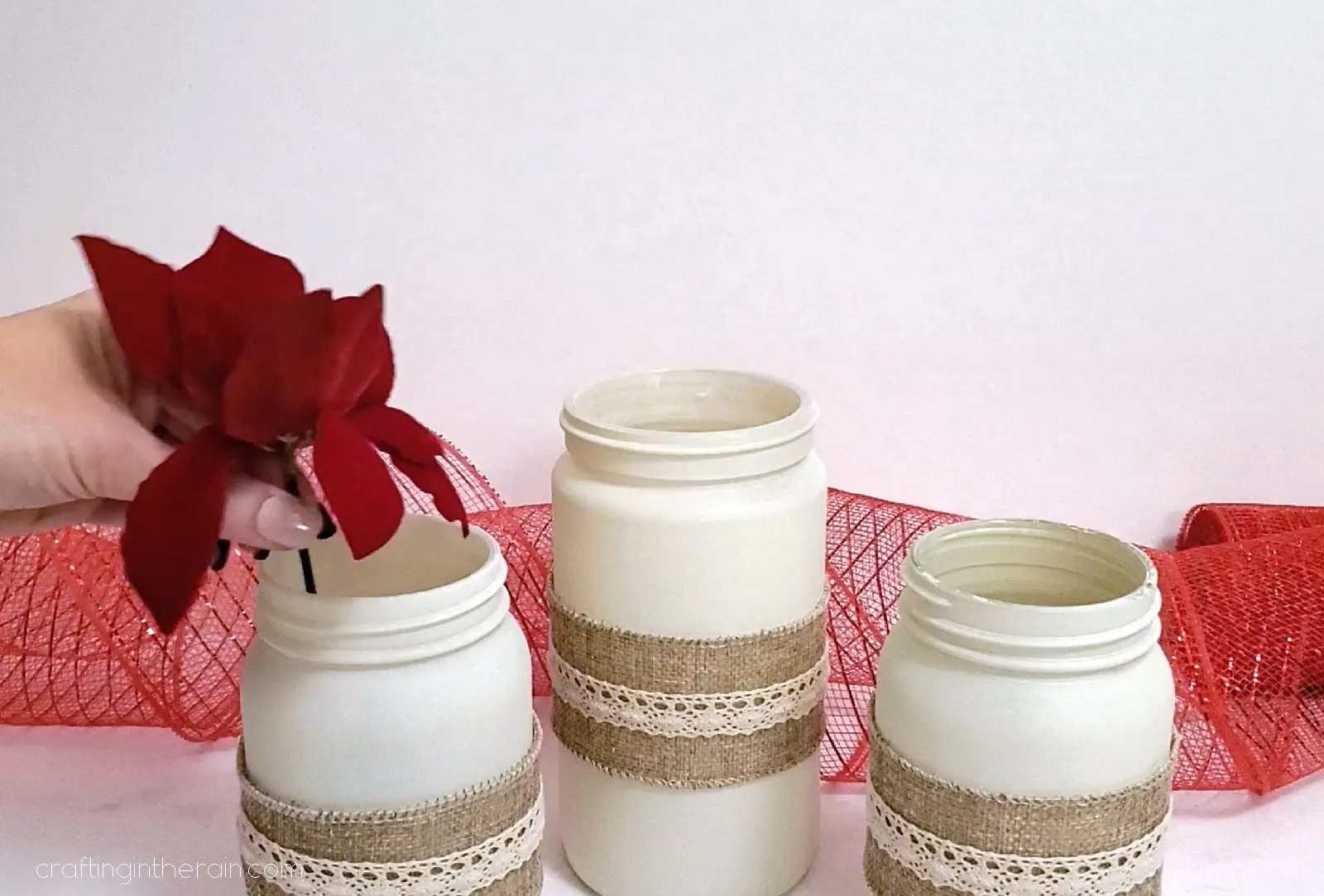 These jars are totally interchangeable with any flowers and extras that you could want to combine for any holiday or season.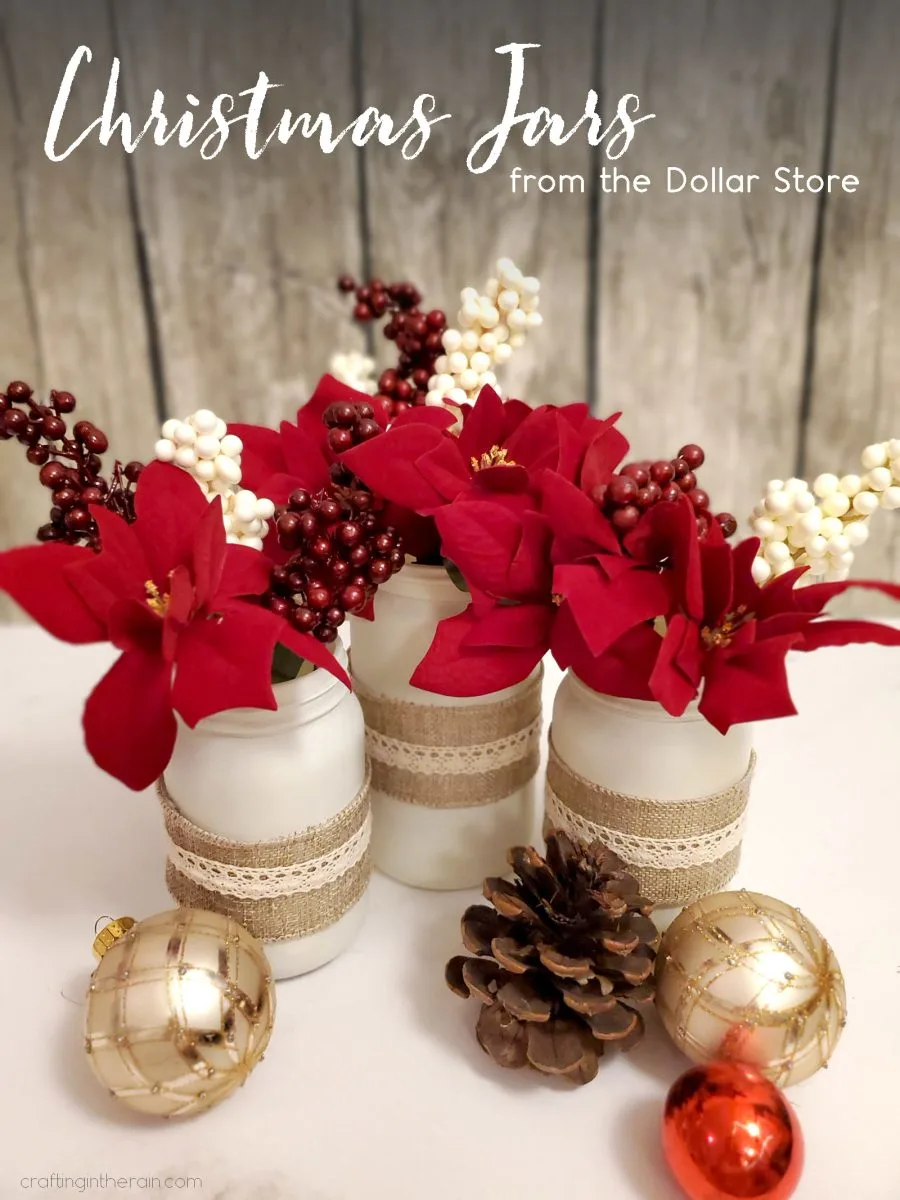 Have you made deocrated dollar store jars like this before? What have you used them for?
If you like non-traditional colors for Christmas, try these pink ombre spray painted jars.