Share your love for the mountains will all these free mountain SVGs.
Whether you like to spend a week sleeping under the stars, or just want a day drive to watch leaves turn colors, I think we can agree that mountains are impressive. They're beautiful, amazing showcases of geology, and they can make their own weather!
I mean, check out this picture from the glaciers up in Denali! (taken on our fight seeing tour in Alaska earlier this year.)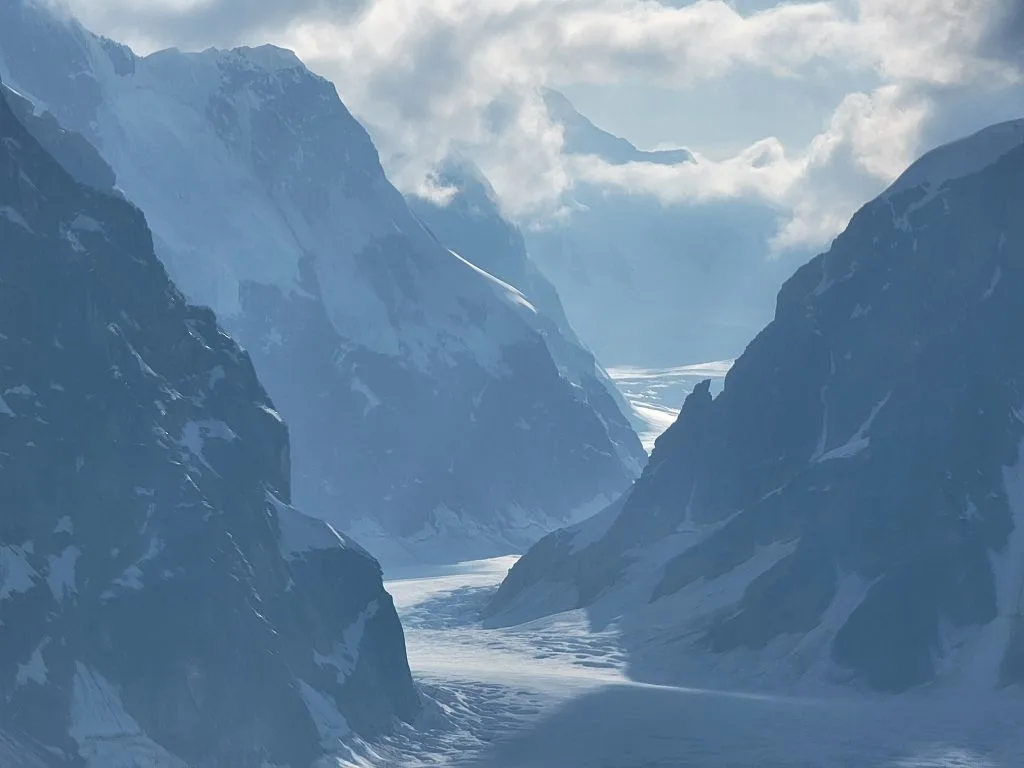 Anyway, here's the mountain SVG I designed, Life is better in the Mountains.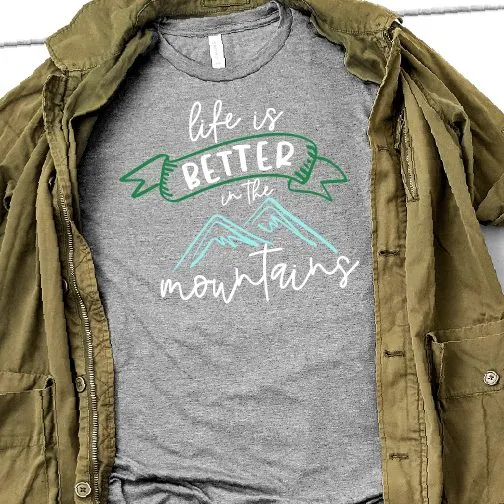 Use the form to get the file emailed to your inbox. File is for personal use only.
Visit each of the sites below to get the other free mountain SVGs.
Free Mountain SVGs
Think of all the great gifts you could make for family and friends with these Mountain SVGs
You can make shirts, bags, mugs, signs and more! If you use these, we'd love the see the result!
SUPPLIES FOR USING SVGS
USEFUL TIPS FOR USING SVGS