Collect these free banner SVGs so you're ready to celebrate when the mood or occasion strikes.
My banner SVG is a basic "HAPPY DAY" design that isn't basic at all!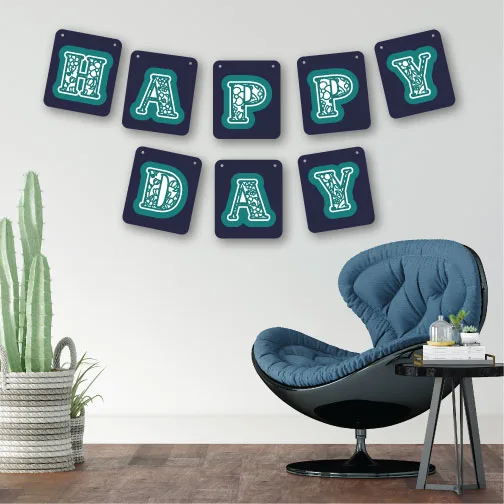 You get 4 layers for each letter – the flag, or base layer, the thick letter shadow, the thin letter shadow, and the floral top letter. Mix and match any colors you like. I recommend alternating between light and dark colors so they each stand out. But do whatever you like to match your other decor!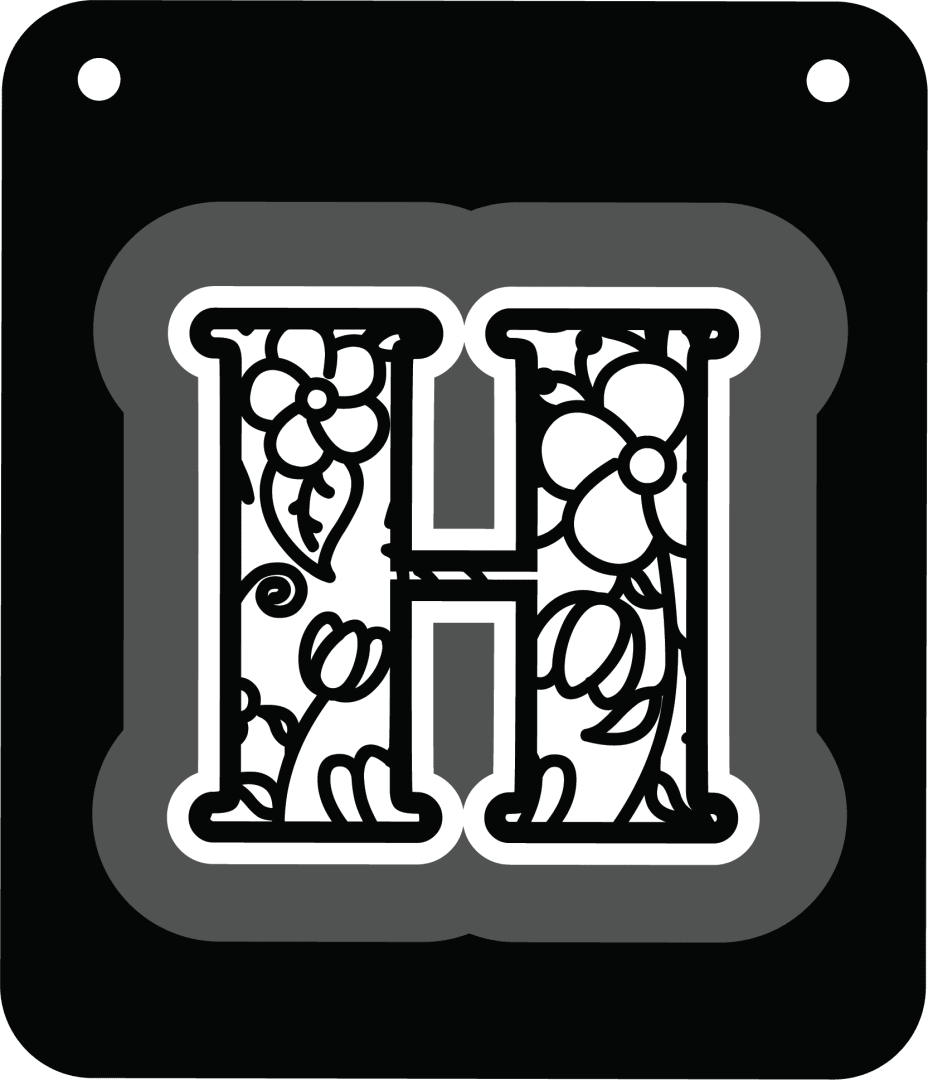 What's great about this banner, is you can make it once and use it for lots of things since it's not specific.
Use this form to access the free banner SVG. If it gives you tech trouble, email me and I'll send it directly.
But don't stop there! Visit each site below for their free banner SVG also!
This gives you an idea of how they might look in your space.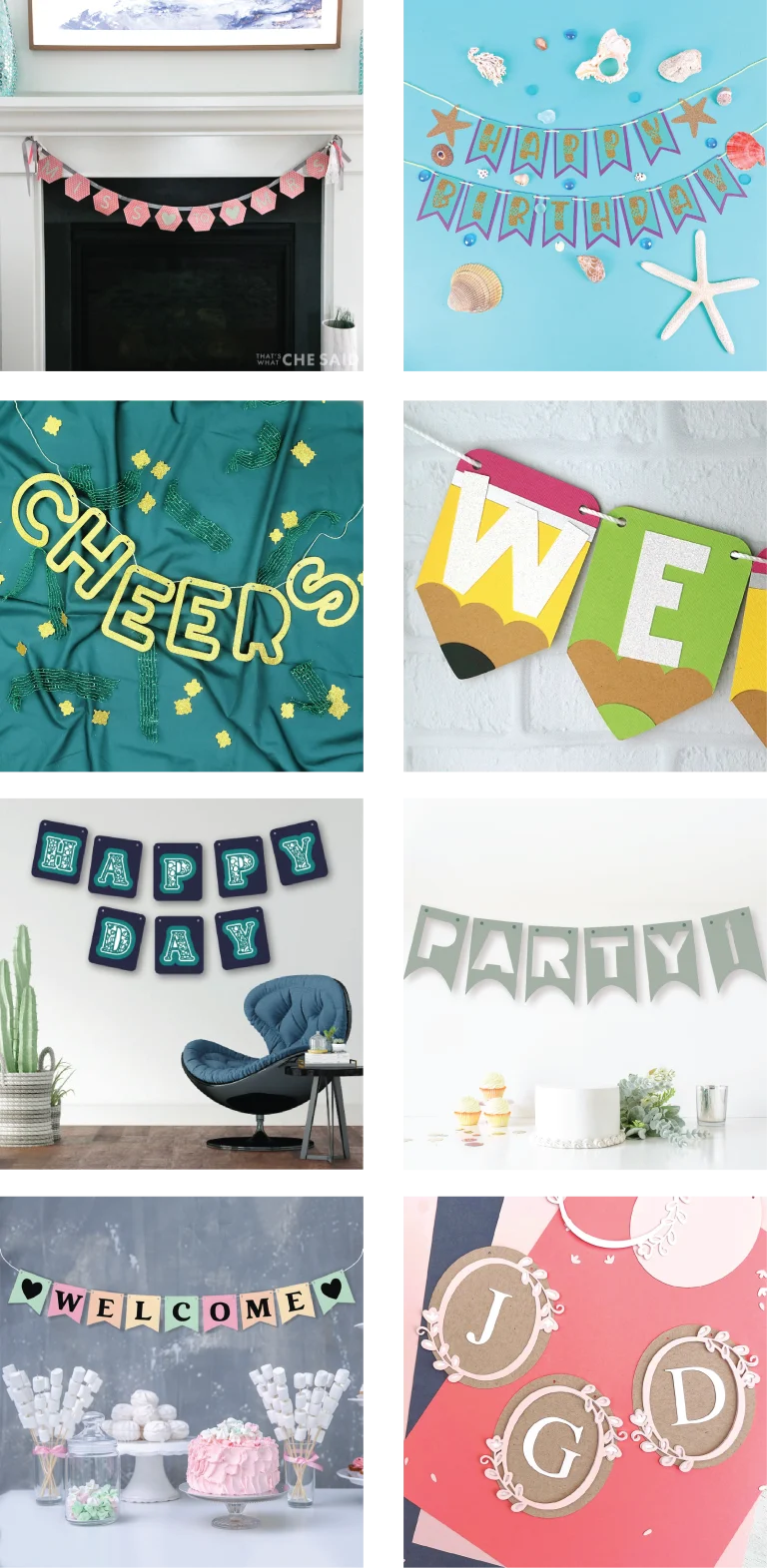 Read this post to review uploading an SVG to Design Space
Read this post to learn about iron-on vinyl
For even more SVG designs, visit my Etsy Shop, or see my free SVG section.
SUPPLIES FOR USING SVGS
USEFUL TIPS FOR USING SVGS