Who wants to learn about Cricut Infusible Ink? I've spent the last week reading about Infusible ink and watching videos on the Cricut Facebook page to learn about this new product and get all the best Infusible Ink beginner tips. Don't miss my other post about how to fix Infusible Ink problems (and avoid them altogether.) Then I was ready to use the box of supplies they sent me and I tried it out for myself! (some links affiliate)
I'll dive into specifics here in a minute, but I think the most important thing to remember is that you should definitely read and follow instructions carefully. Using Infusible Ink is different than working with iron-on vinyl. I think there are more ways to mess it up, and I want you to be successful with it!
The instructions for how to use Infusible Ink are kind of hard to find on the Cricut website. There aren't even instructions that come in the box – it just says to go to infusibleink.com. But there aren't instructions there either – just project ideas and some brief info. To see step by step infusible ink instructions for all ink and base combinations, see this list at the Cricut help page.
How does Infusible Ink work?
Infusible Ink transfers directly to the project blank – into the fibers of a bag or shirt, or into the special layer of coaster blanks. The designs won't crack or peel off because they're embedded into the item!
This is the red plaid on the tote bag. See how the weave of the fabric is totally visible?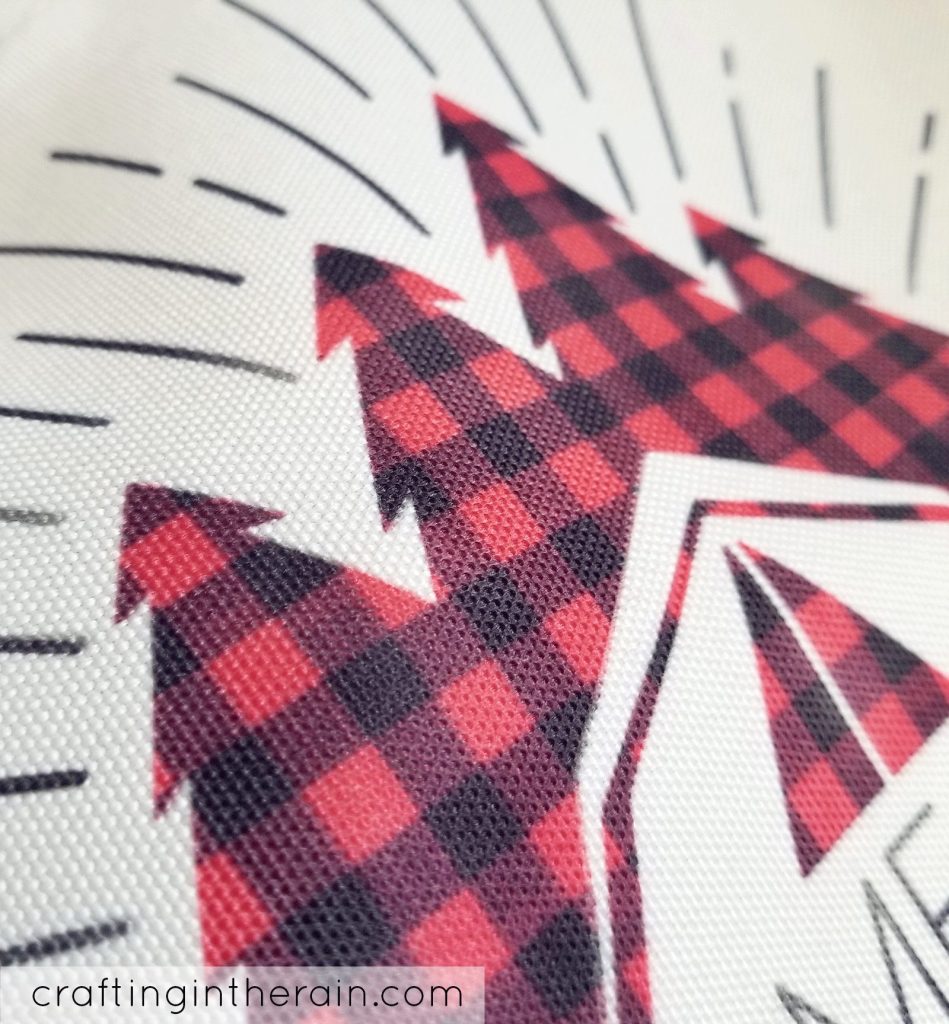 When it reaches a high enough temperature, it turns into a gas and transfers into the project.
Supplies needed to start with Infusible Ink
Infusible Ink transfer sheets (has a paper-like layer with the ink in it, and a plastic carrier sheet to hold the design together while placing in the project)
It's interesting to note that the colors of the transfer sheet are pretty dull. The black is kind of brown, and the plaid is very muted. But once it transfers, they become very vibrant.
OR Infusible Ink Pens (pens and markers in multiple colors to draw with the Cricut, or freehand draw)
Cricut machine, Maker or Explore – to cut the sheets or draw with the pens
EasyPress Original or EP 2 (iron won't work because of the uneven temperature, holes in the plate, and it won't even cover most designs in one press – heat press would probably work
EasyPress mat (unlike iron-on vinyl, won't work with just a folded towel underneath
Heat Resistant Tape (for securing paper with Infusible Ink pen designs)
Piece of white cardstock, or 4 layers of butcher paper (protects the EasyPress mat)
Butcher paper – included with transfer sheets (this protects the project and helps remove moisture – not freezer paper, not parchment paper – they have wax or silicone in them that will damage the project)
Laser printer paper (if using pens or markers – it handles high heat better than inkjet paper and you'll get better results)
Lint roller (necessary to remove any lint or extra fibers from clothing and totes)

What can Infusible Ink be put on?
Because of the chemistry that is happening with the ink, you can't just put it on any old surface. If you try to put it on a cotton shirt, it will wash out. If you try to put it on a plain tile from the hardware store, it won't work.
Cricut created special blanks that have been specifically tested for success with Infusible Ink. You can try it on other things, but it might not work, the colors might not be as bright, and you might end up wasting product. So don't think of it as being limiting – think of it as knowing what will give solid results.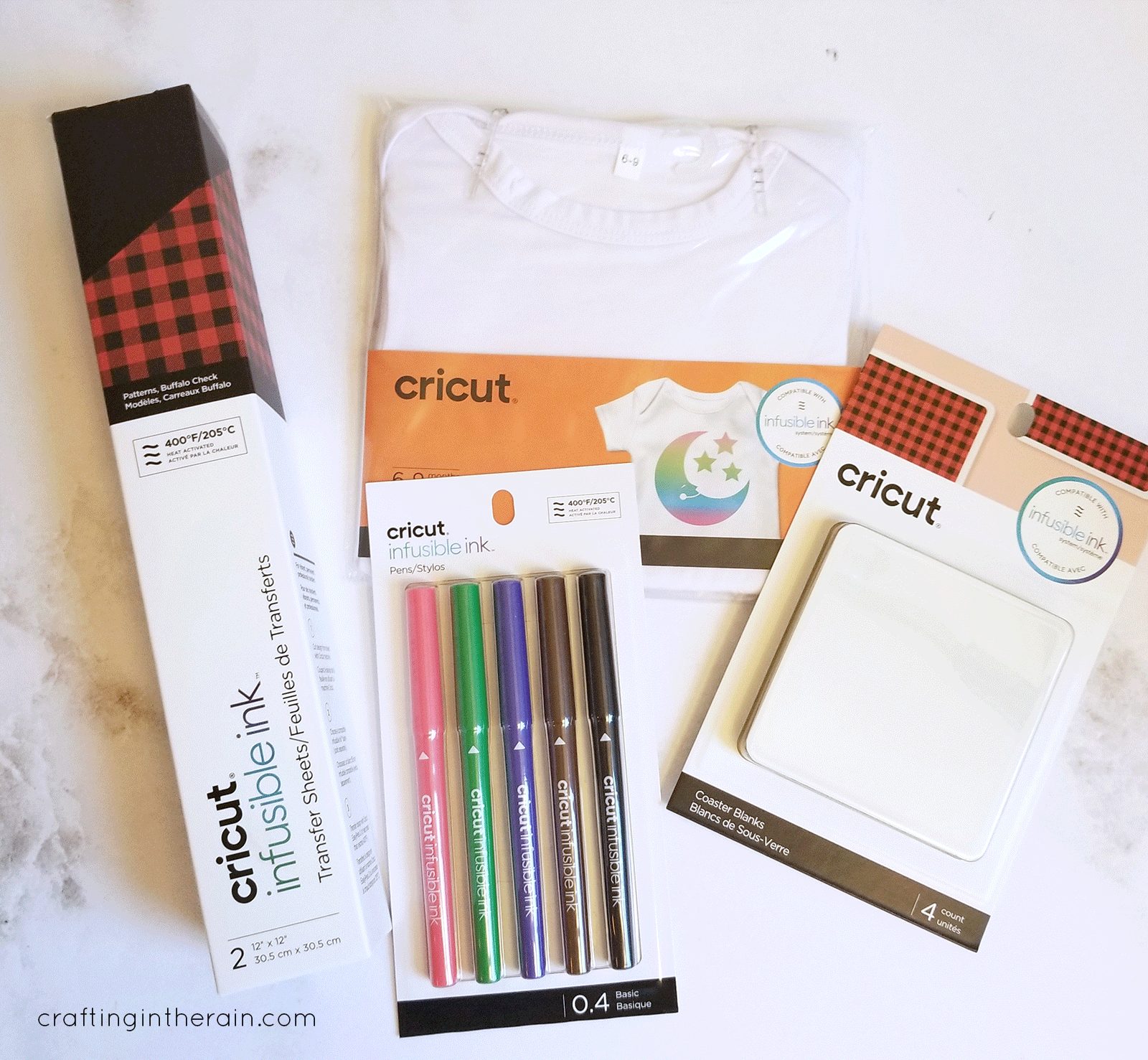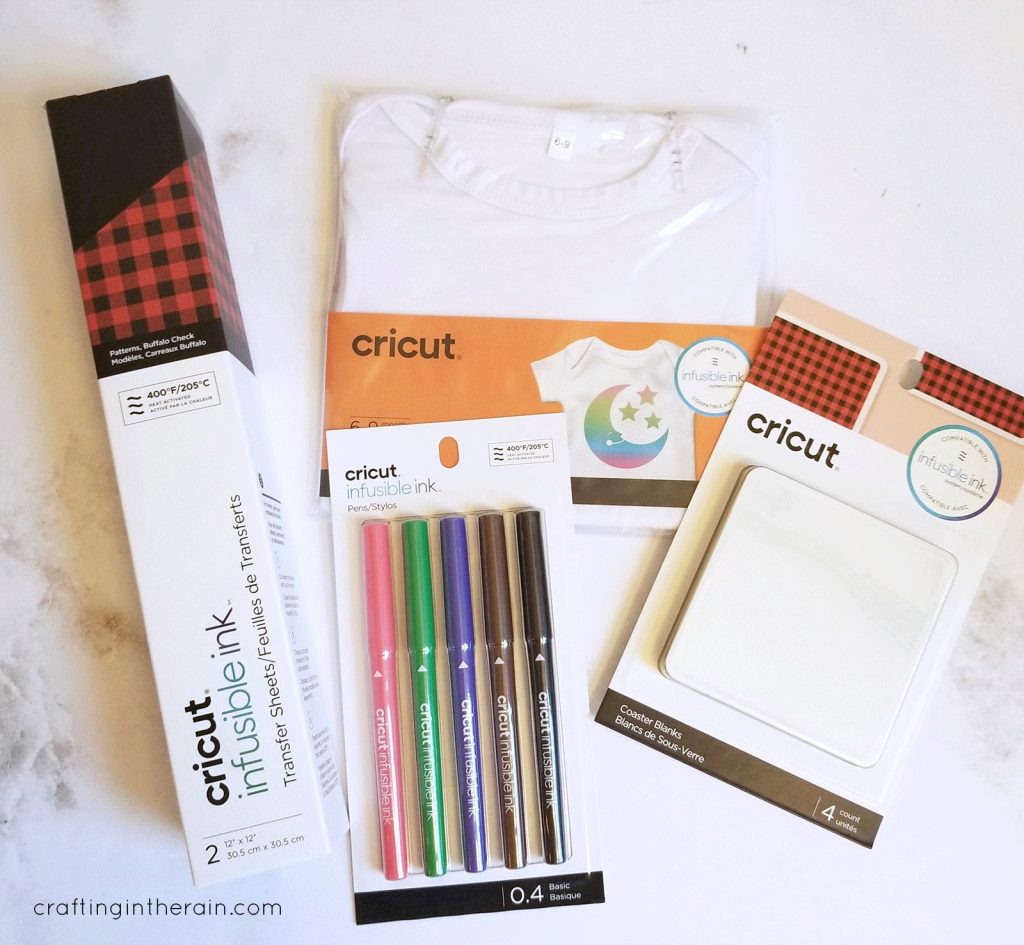 Cricut Infusible Ink compatible blanks: t-shirts in men's and women's sizes, baby bodysuits, square and round coasters, tote bags. I'm guessing that they'll release a wider variety of blanks in the future too. Look for this badge on products.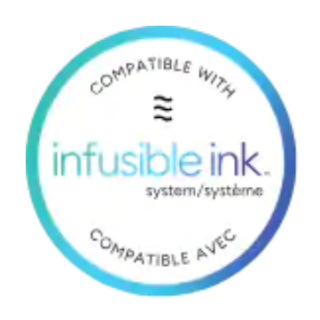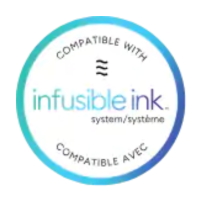 A note about shirts: This only works with polyester! The Cricut shirts are 95% polyester 5% spandex. So don't get 100% cotton shirts – even if the ink transfers, it will wash out.
You're always welcome to experiment with other things (light color shirts with a high polyester content, for example.) But be prepared to get different results.
Infusible Ink vs Iron-on
With all that, I think you can see that infusible ink is different from iron-on.
Read this post on How to Use Iron-on Vinyl.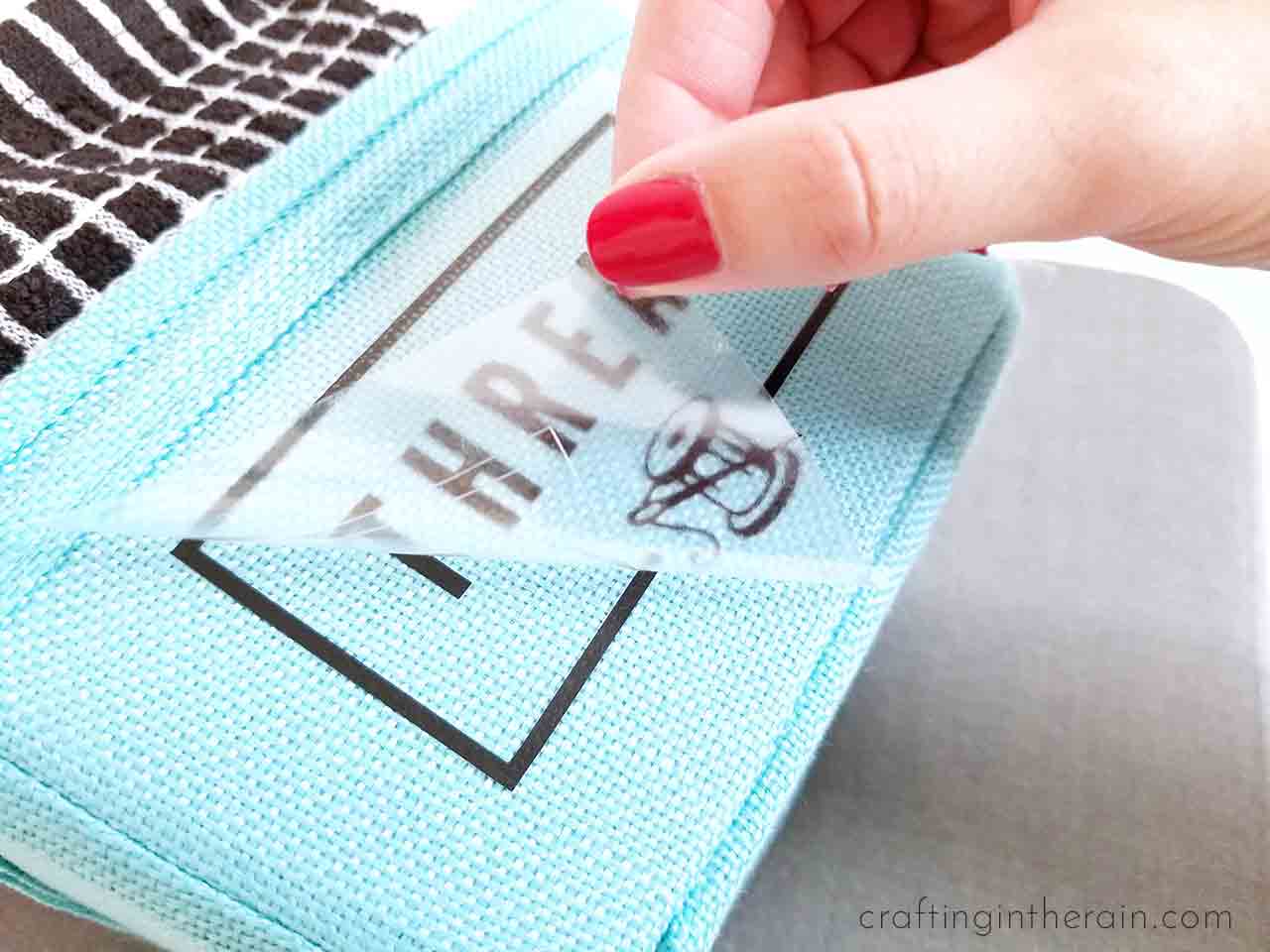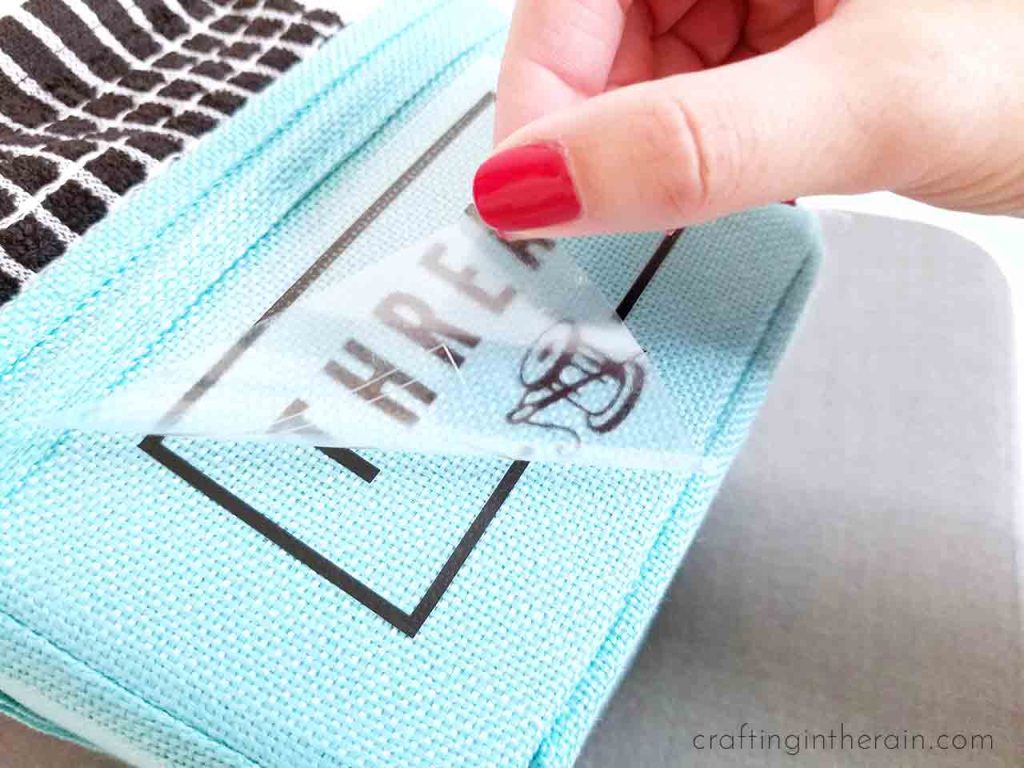 The iron-on sits on top of the project as a thin layer while the ink becomes seamless with the material. I don't think that Infusible Ink is a replacement for iron-on vinyl. It's just another way to create.
I hope you have found these Infusible Ink beginner tips useful – what do you think you'll do with Infusible Ink? Have any questions about it? Watch for my first infusible ink project post tomorrow!
Cricut Infusible Ink will be available to purchase at Michaels stores and online currently – will be available at other retailers and Cricut.com in October.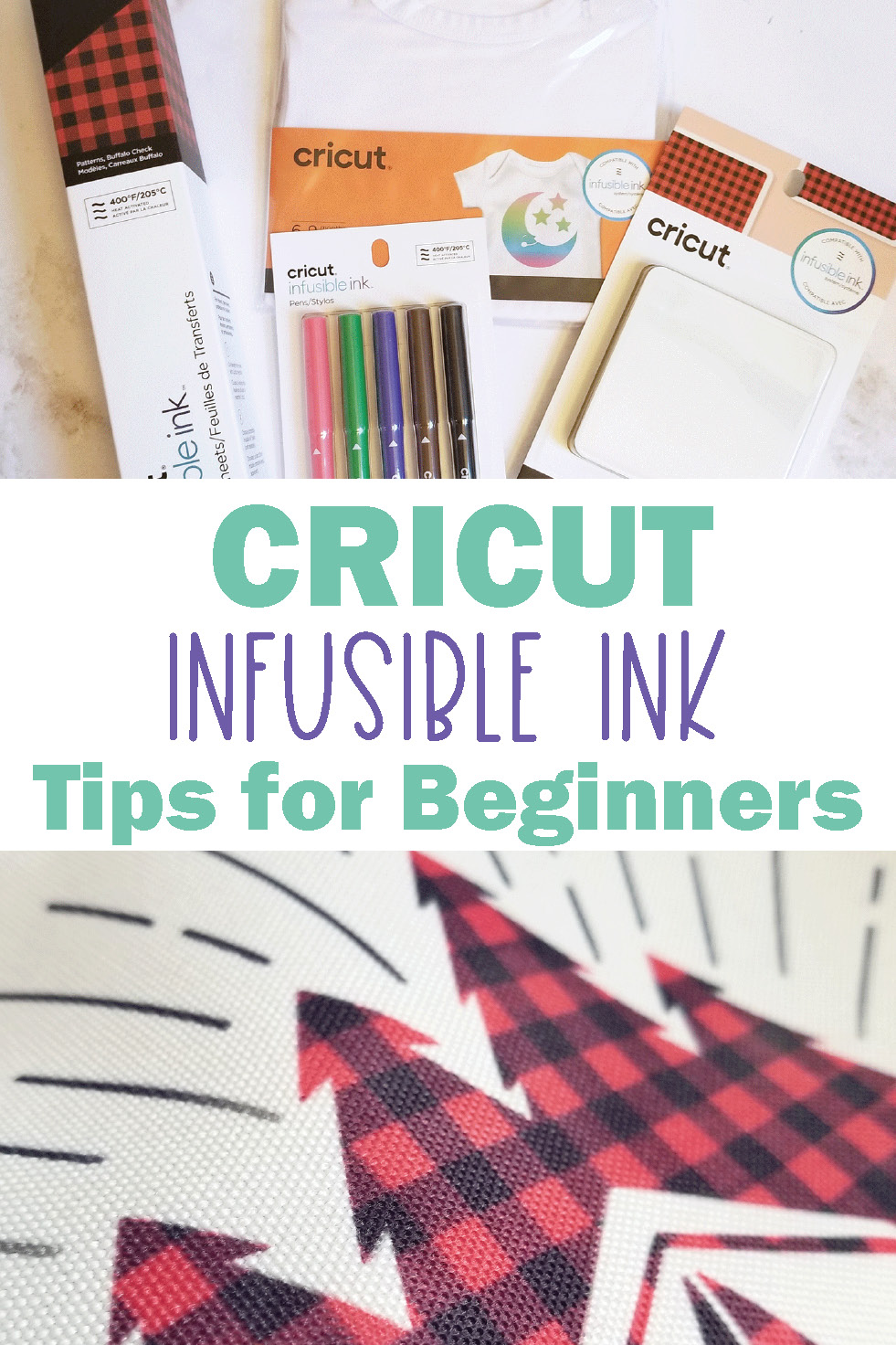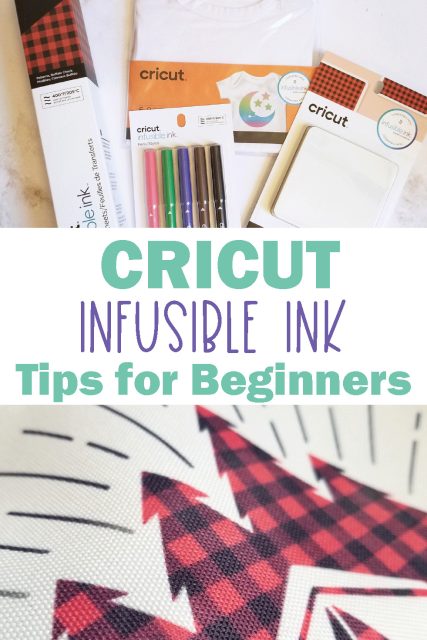 And before you go, be sure to enter this giveaway for an amazing prize pack of Infusible Ink goodies and Cricut supplies. 7/22 to 8/4 MST — open to USA AND CANADA residents 18 and older.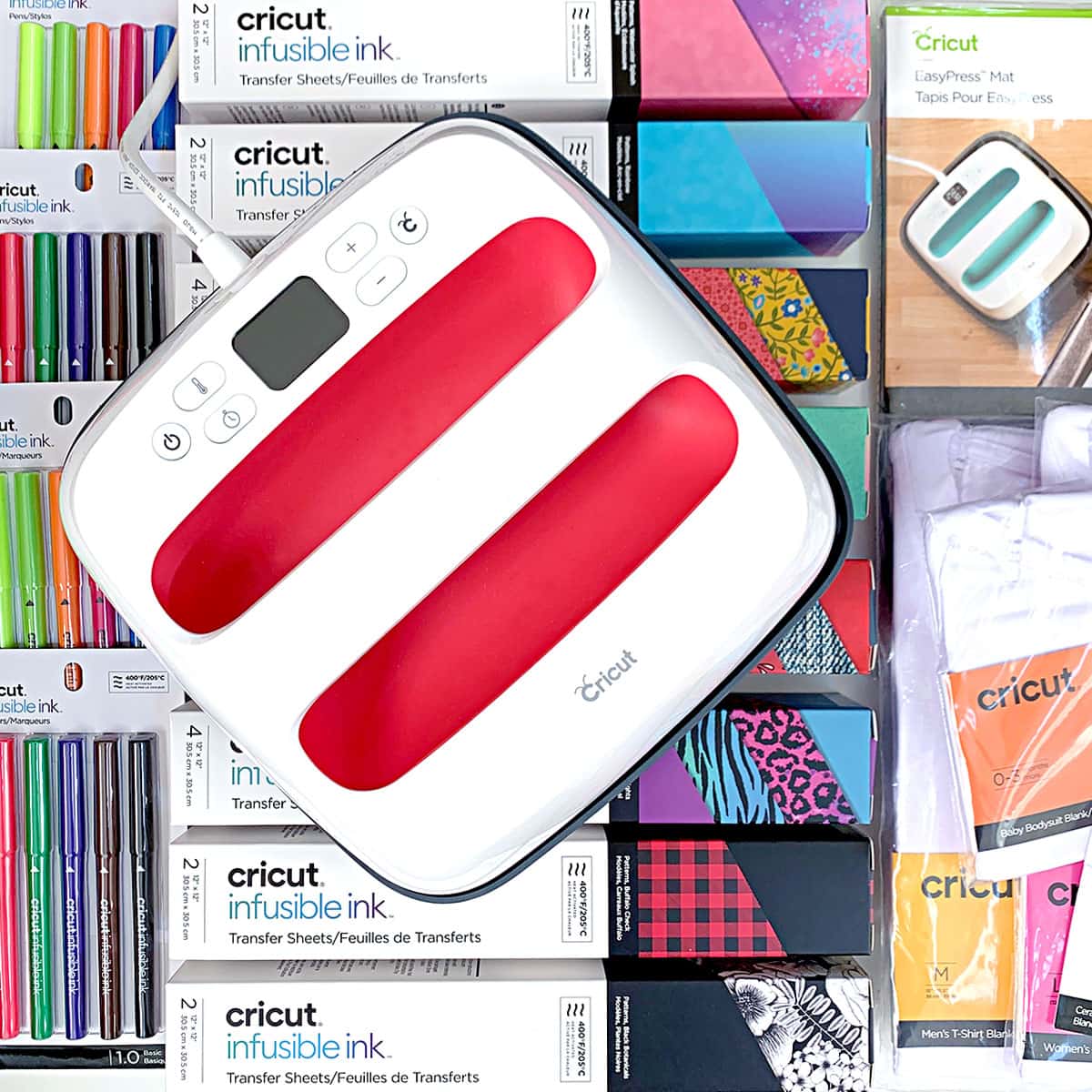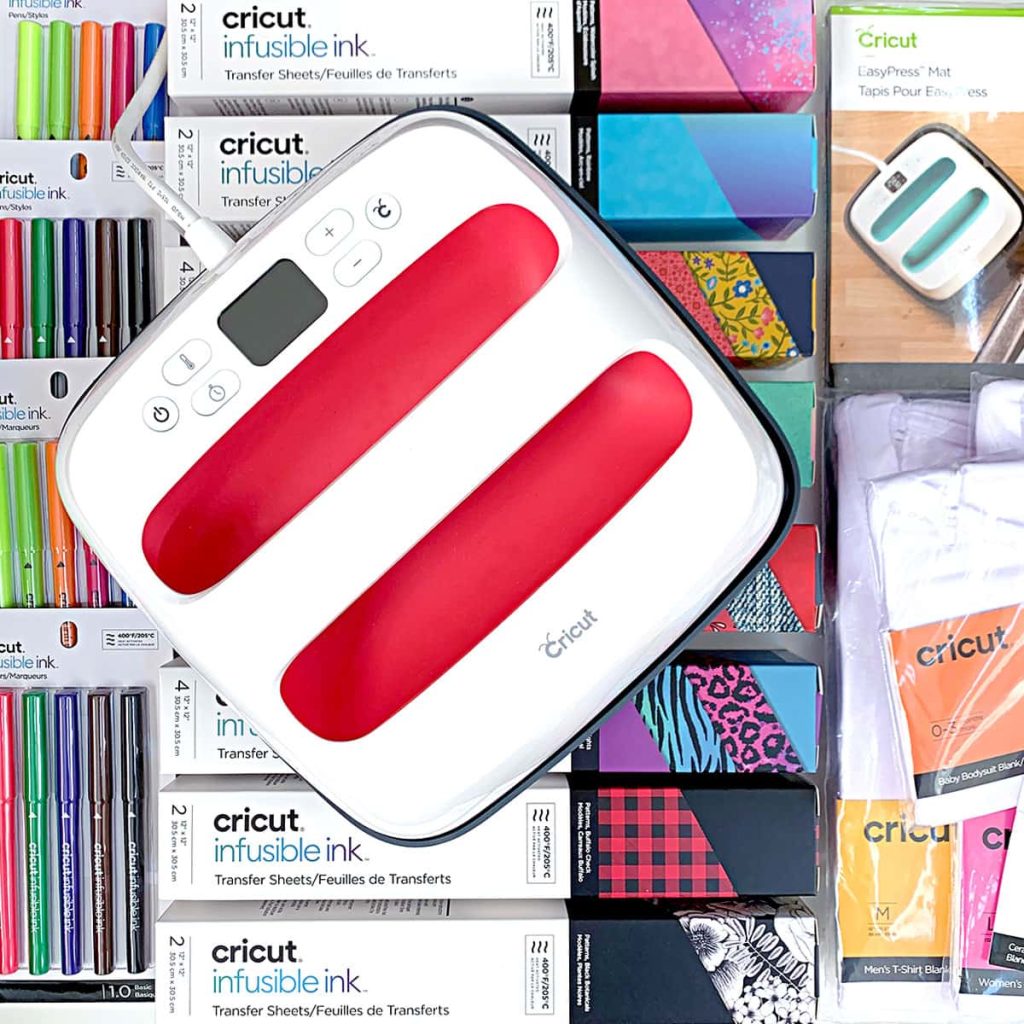 a Rafflecopter giveaway