Blank notebooks are great for party favors or gifts because you can customize them for anything. Add a name, an initial, a favorite animal, the party theme, and more! Watch how I used these 4 ways to decorate notebook covers. I used them for the flamingo luau.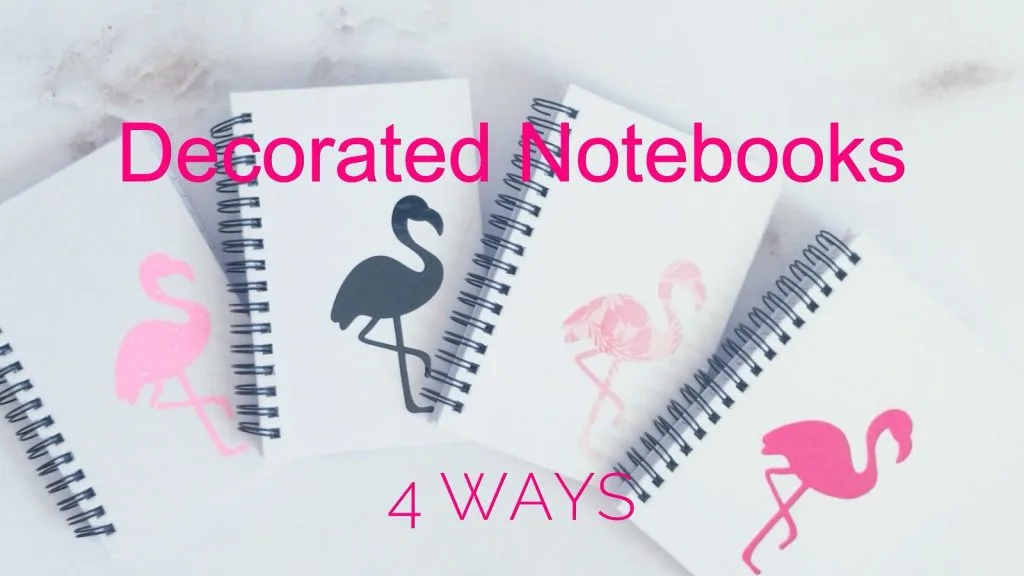 I'm using white canvas notebooks from Oriental Trading. You can use these or find your own favorite source. These are especially nice because they have a slightly fabric-y feel so all the following methods worked great on them. (some links affiliate)
Supplies
Decorating a notebook with vinyl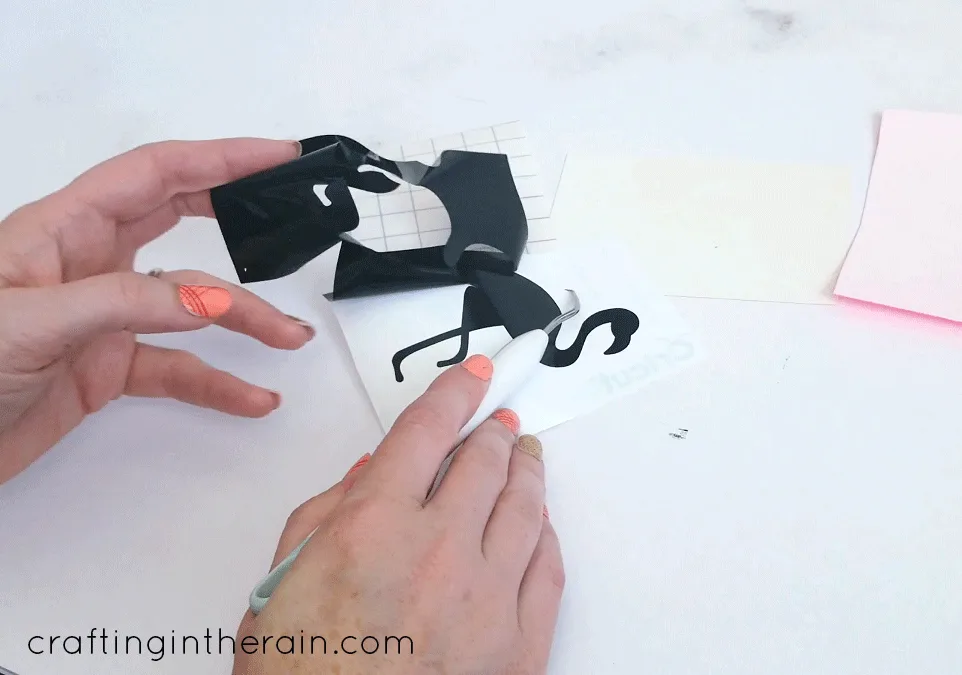 It's very common and very easy to put vinyl on a notebook. Choose the vinyl color and the image you want on the cover. Cut the vinyl with a Cricut machine and apply to the notebook with transfer tape.
Read this post on how to use Cricut vinyl
Decorating a notebook with patterned iron-on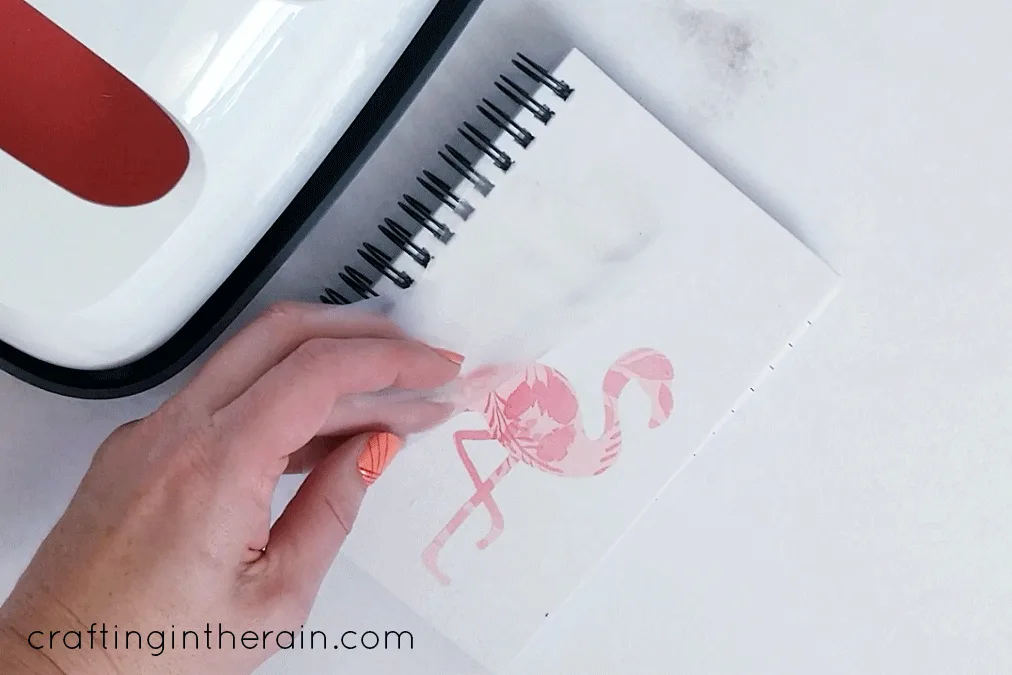 Iron-on, or heat transfer vinyl is also a great choice for notebook covers. However, don't use iron-on vinyl if the notebook has a plastic cover – you don't want to melt the plastic. If the cover is plastic, adhesive vinyl is the best choice. A cardboard/chipboard cover or canvas cover like these will work great.
Again, choose the image, cut with Cricut, and apply with an EasyPress or iron. Normally patterned iron-on needs a pretty high temperature. But since I was just adding this to a cover (and it won't go through the laundry) I set it for 315 and pressed for 30 seconds. I recommend waiting for the vinyl to cool before removing the carrier sheet.
Read this post for how to use iron-on vinyl
Decorating a notebook with glitter iron-on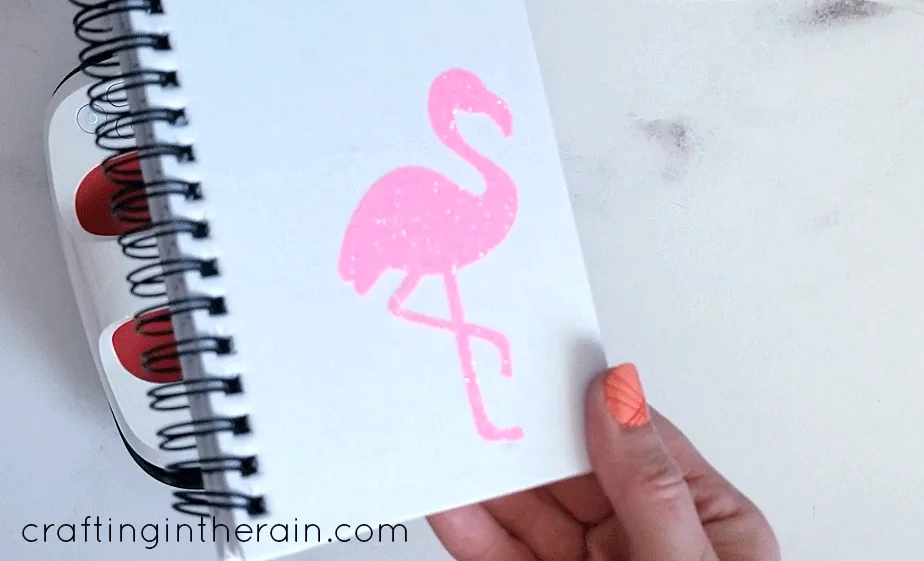 Follow the same steps as with regular iron-on. The glitter iron-on will require a little more heat to adhere well. Bump up the temperature to 315 and press for 20 seconds. Remove carrier sheet while warm.
Decorating a notebook with a painted stencil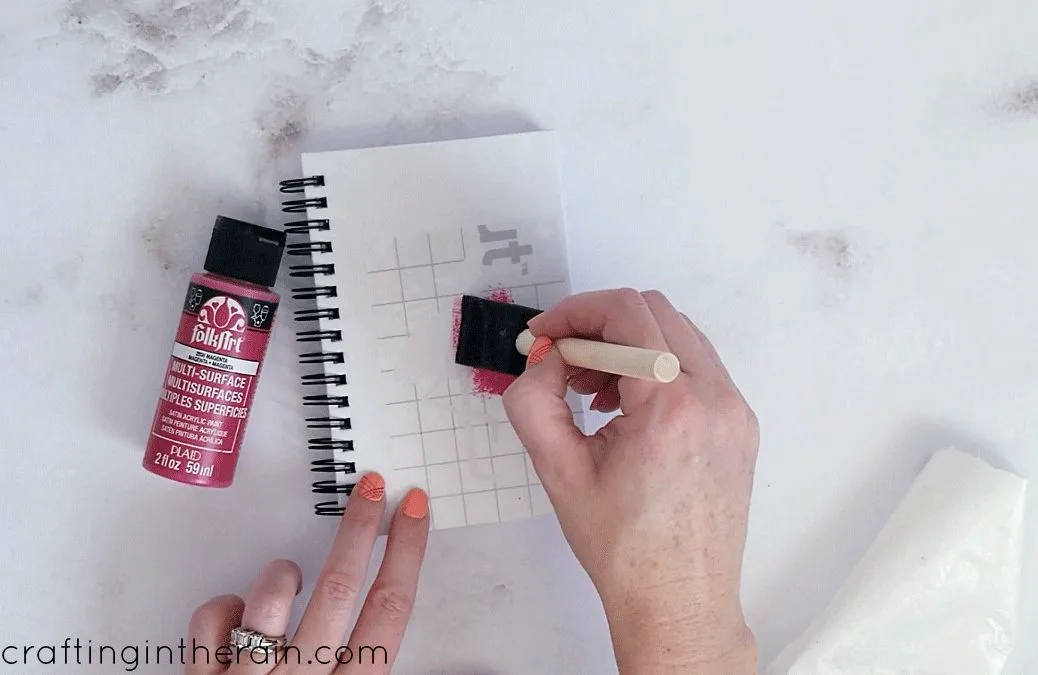 If you have a stencil material, go ahead and use it. But vinyl or contact paper works great too. Cut the image and move the stencil to the notebook. Use a foam brush and lightly tap the paint onto the stencil. You don't want to use brushing motions and push the paint under the stencil line.
Remove the stencil when the paint has dried a bit.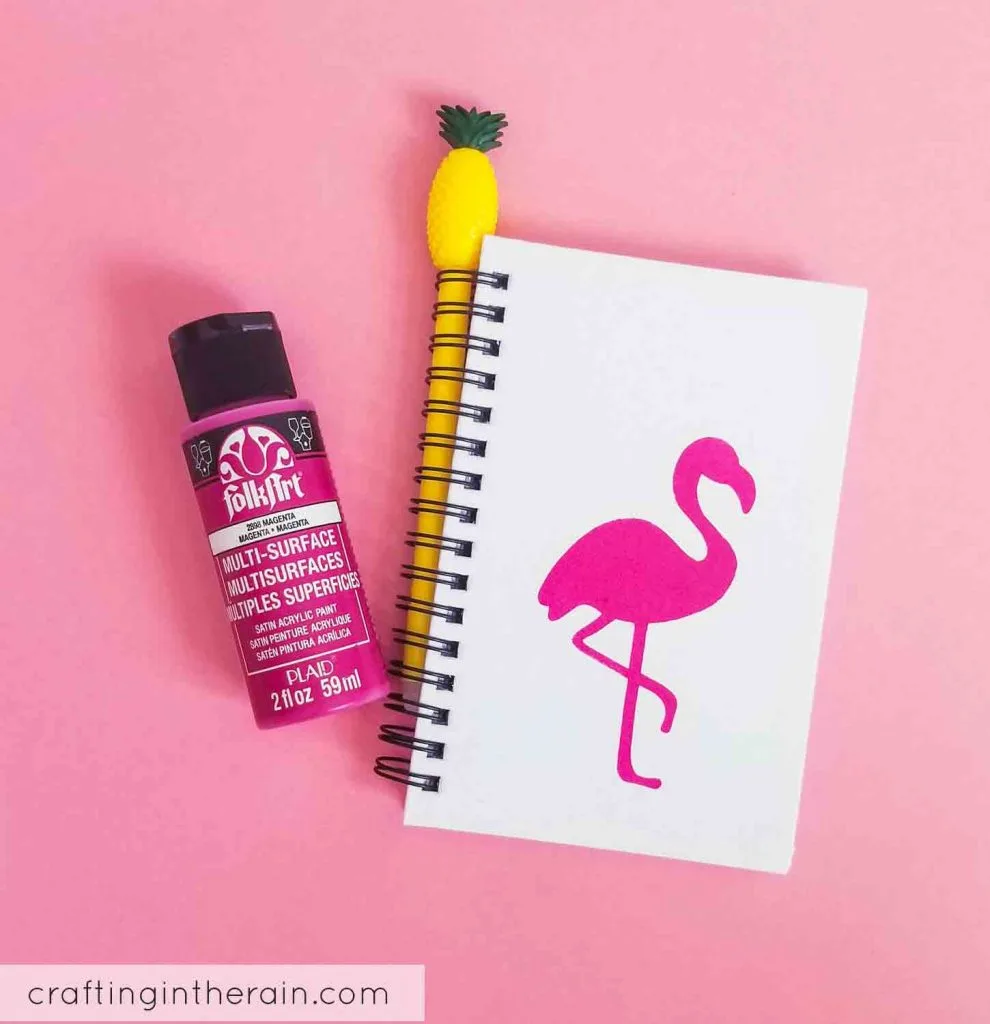 And there you have it. Four different ways to decorate a plain notebook and create your own custom gift, party favor, or book for yourself!
Which way is your favorite? Be sure to see the flamingo luau party that I used these notebooks for too.