It's two weeks out yet for us, but most people have started summer. We had a week of beautiful sunny weather that made me even more excited for this end of the school year flamingo luau summer party for my kids. Maybe you can use some of these same ideas too!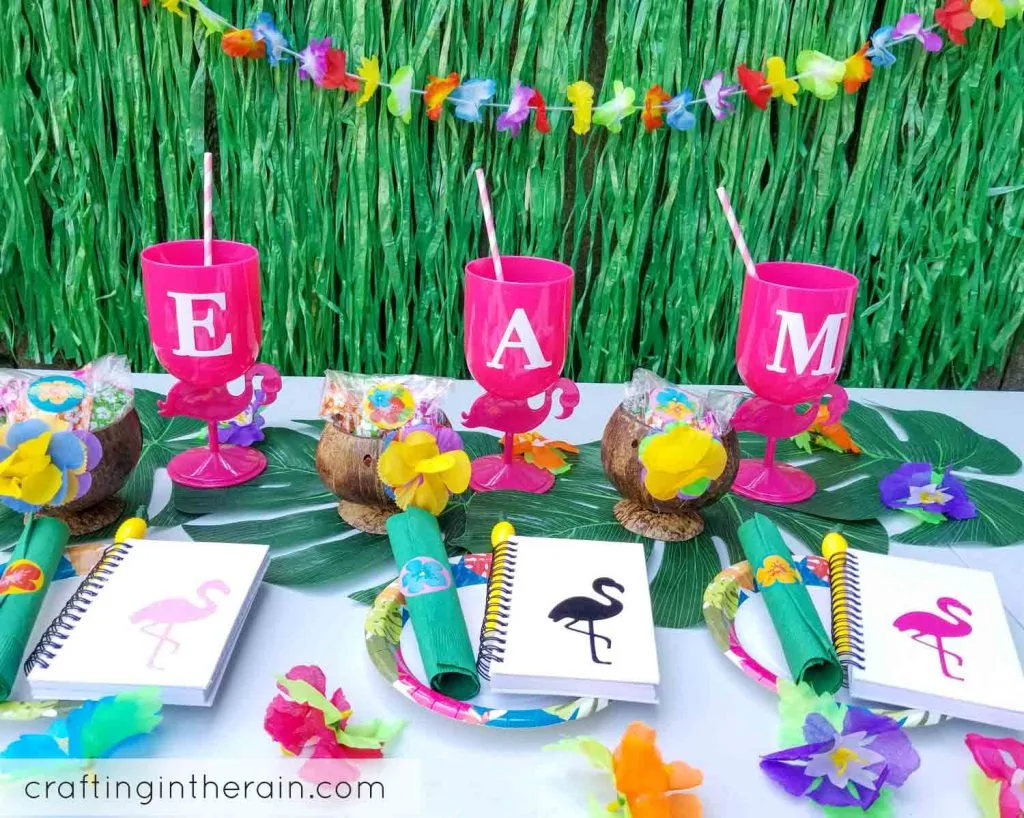 I partnered with Oriental Trading Company for this post, so they sent me items for the party, but all opinions are my own. Some links affiliate.
I picked out all kinds of fun décor and party items to create this flamingo luau party and set them all up in our backyard.
I love using table skirts as backdrops for a party table. They are long and wide, so you can fill up a lot of space. I also added a flower lei banner to drape down in the middle.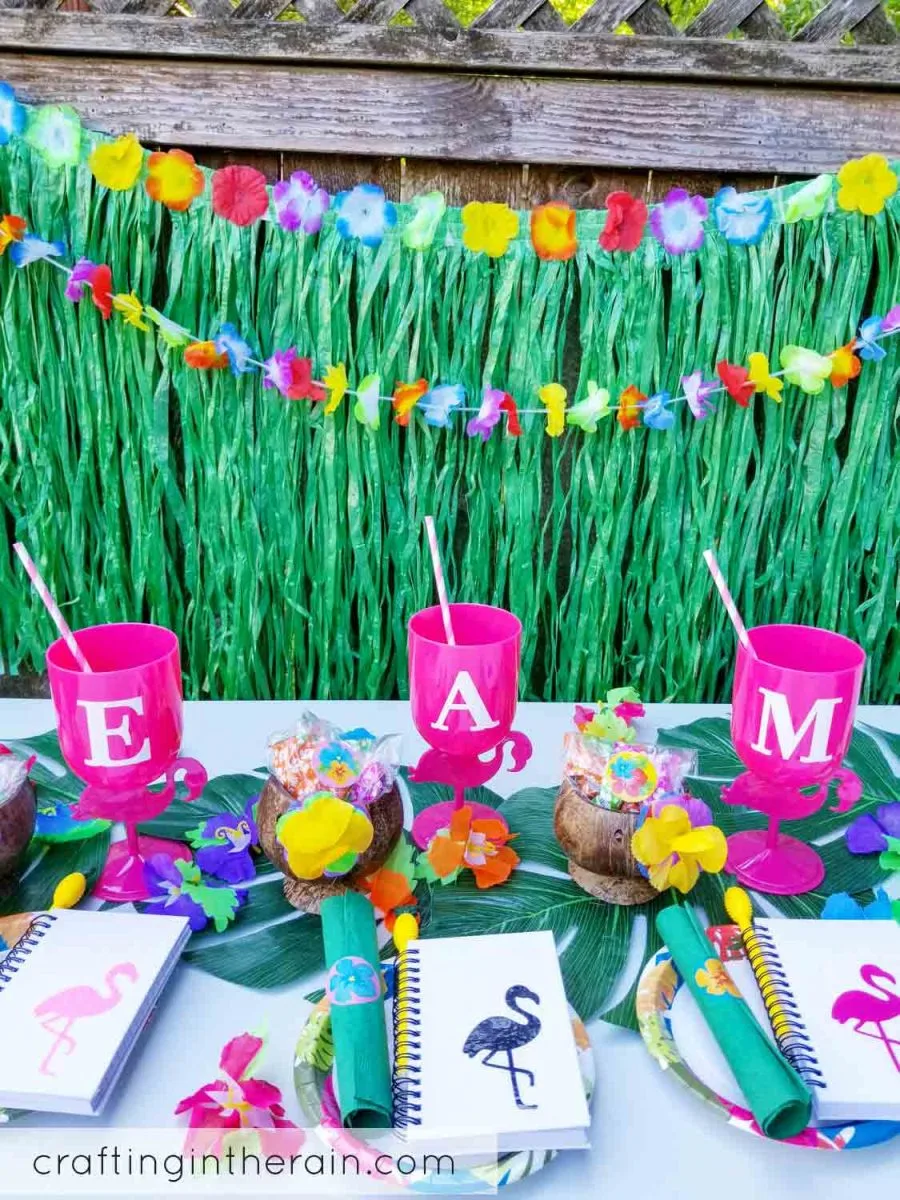 I decorated the table with tropical leaves and hibiscus flowers. The leaves are so fun because they are big! They would work great as a backdrop too – tie them together to make a banner, or just tape them up individually.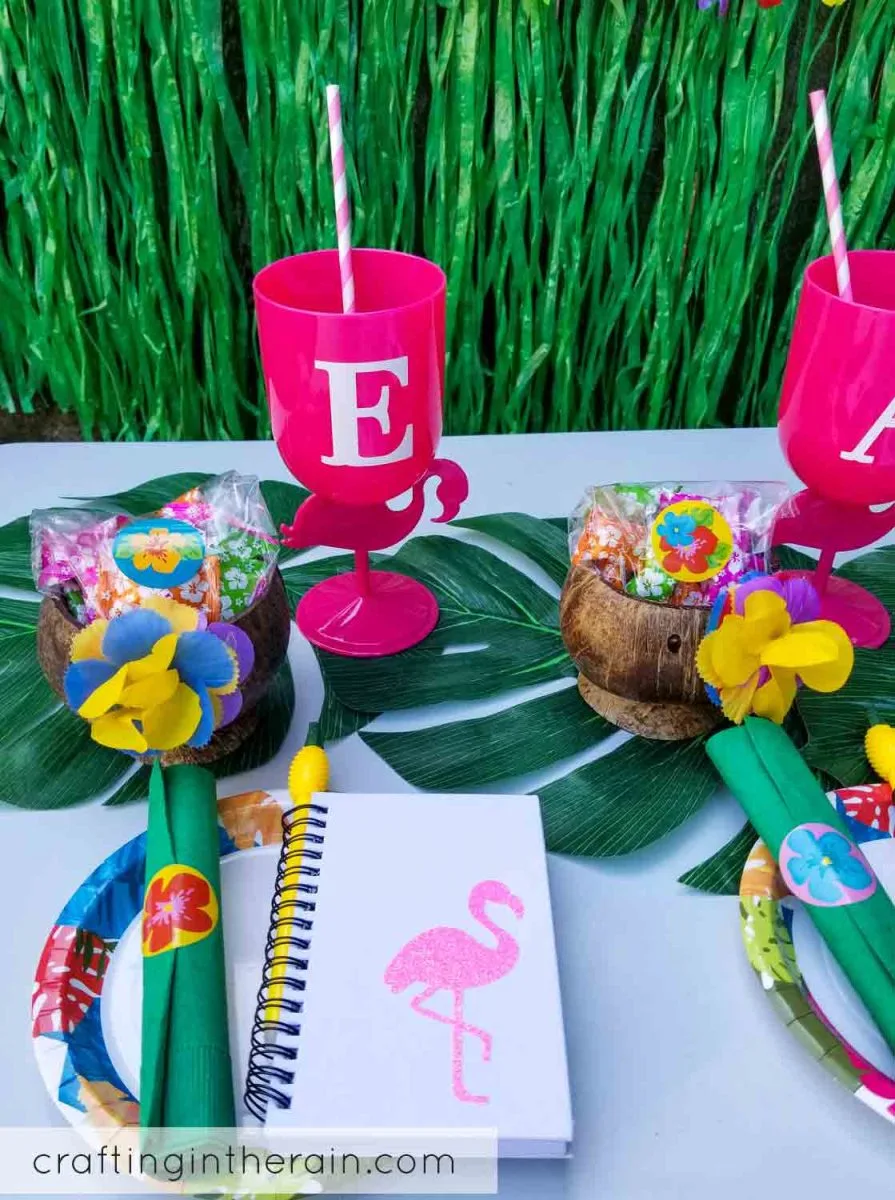 For the place settings, the tropical paper plates were perfect and I rolled up a green napkin and secured it with a hibiscus flower sticker.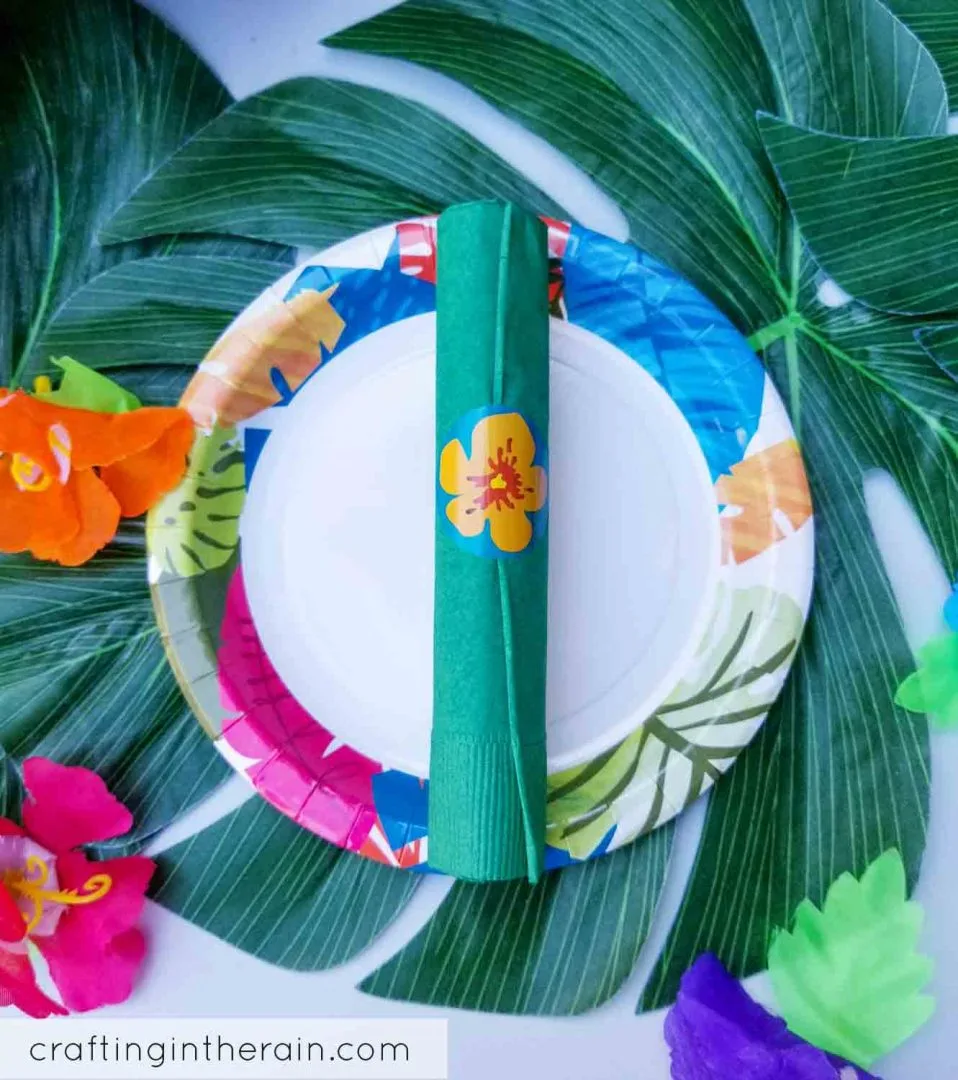 The flamingo cups each got a vinyl letter added to personalize for each kid. Cut with my Cricut of course!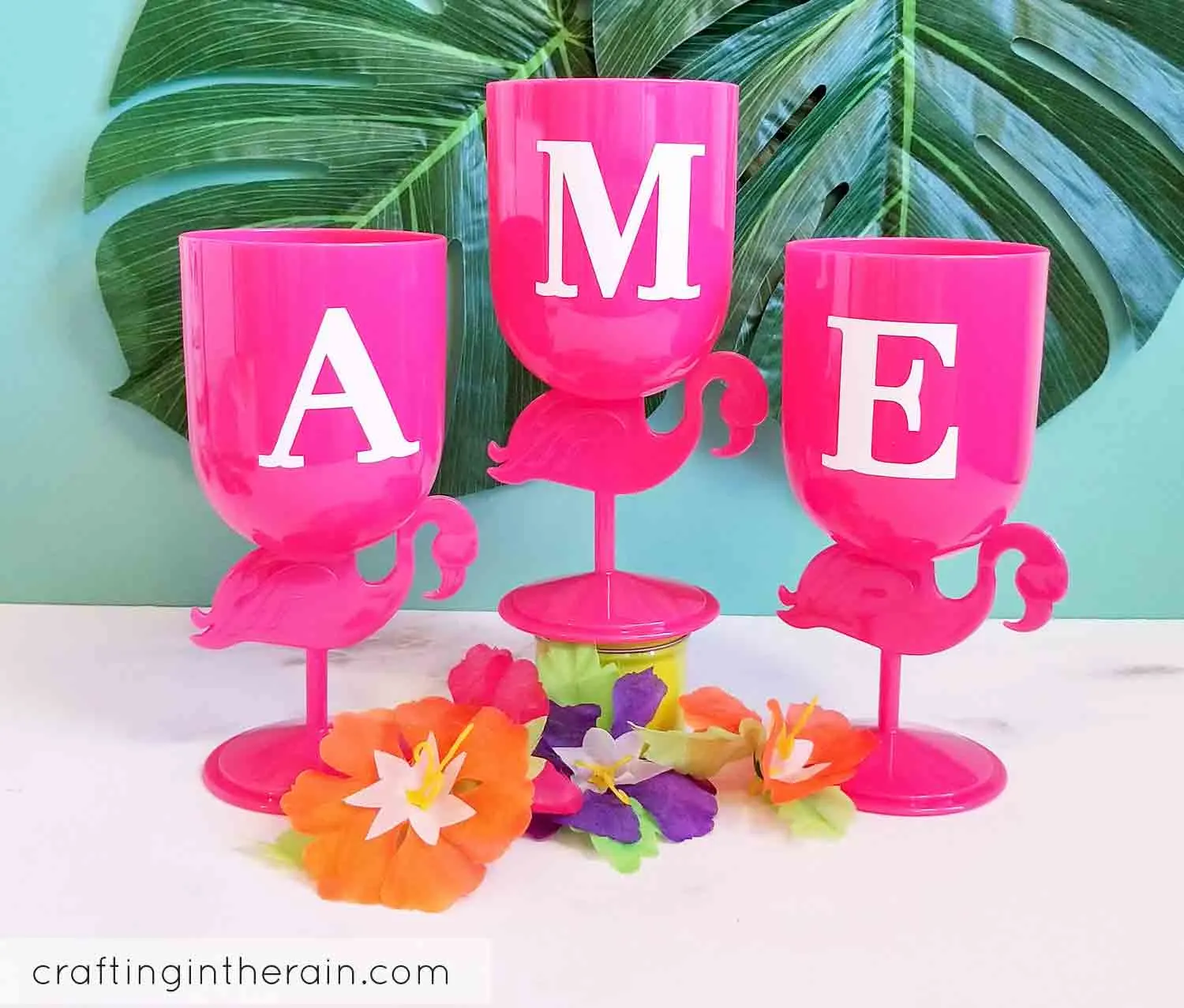 I also decorated the covers of plain white notebooks – Watch the video and see how you can decorate them several different ways! You can also read the decorated notebook blog post here.
Each notebook also got a
pineapple pen
on the side for the kids to doodle or journal or take on car trips.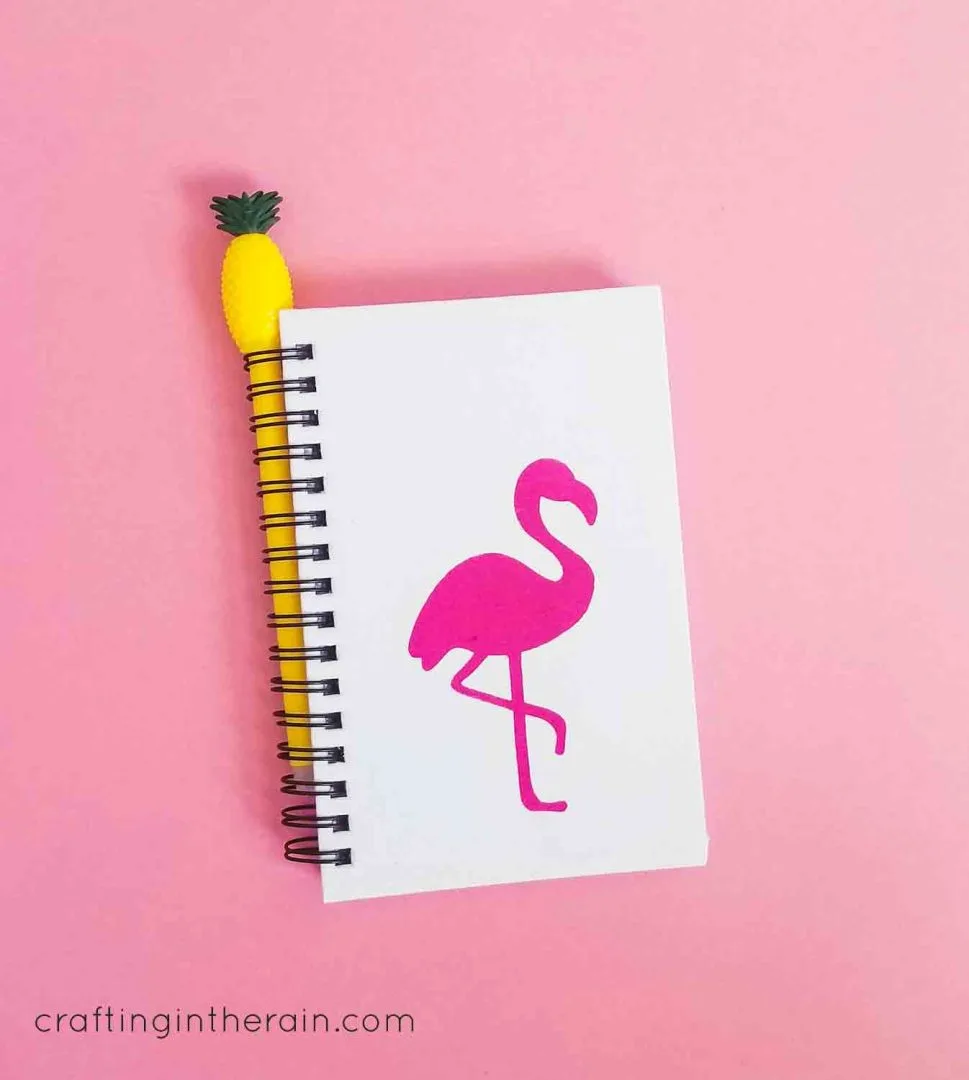 The place settings also have coconut cups filled with mints. You have to get these hibiscus mints for any tropical party – the print and colors are just too cute.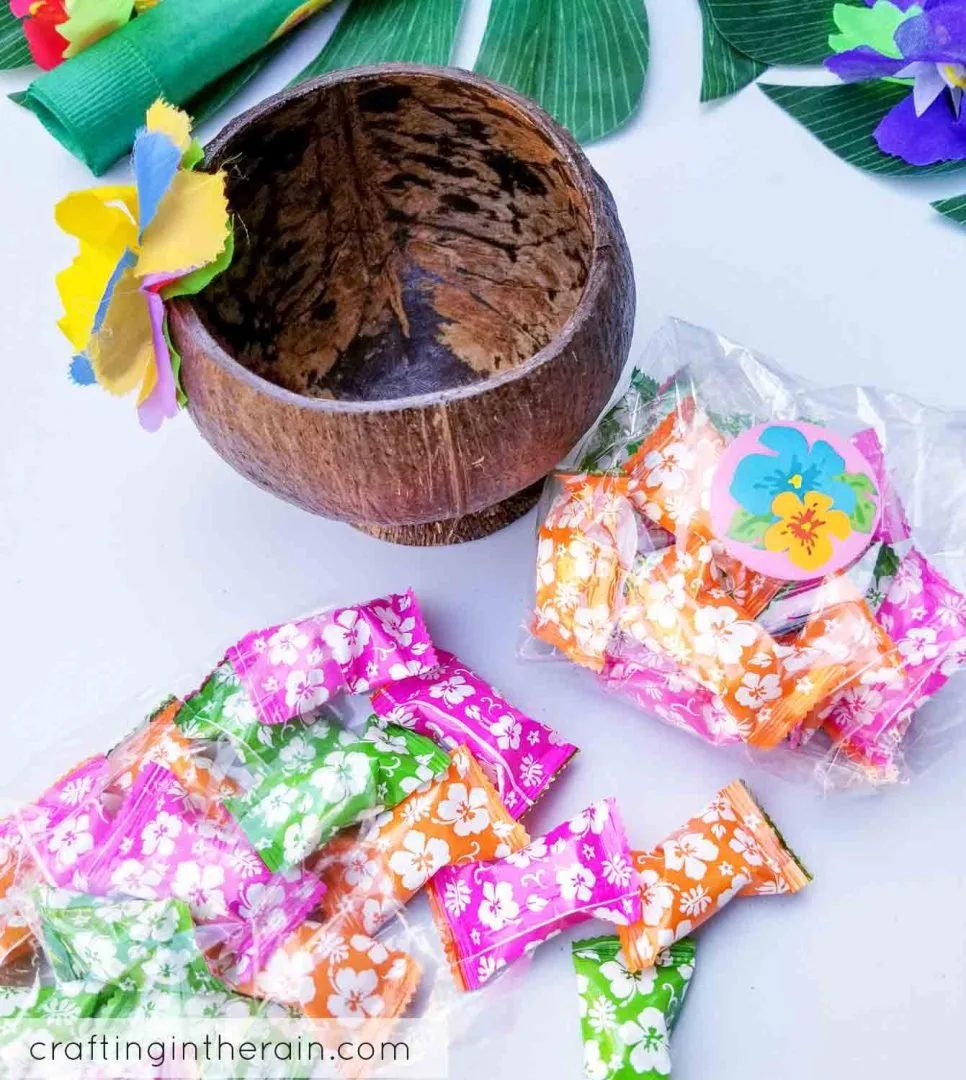 I filled small plastic bags with the mints and sealed the top down with another hibiscus sticker.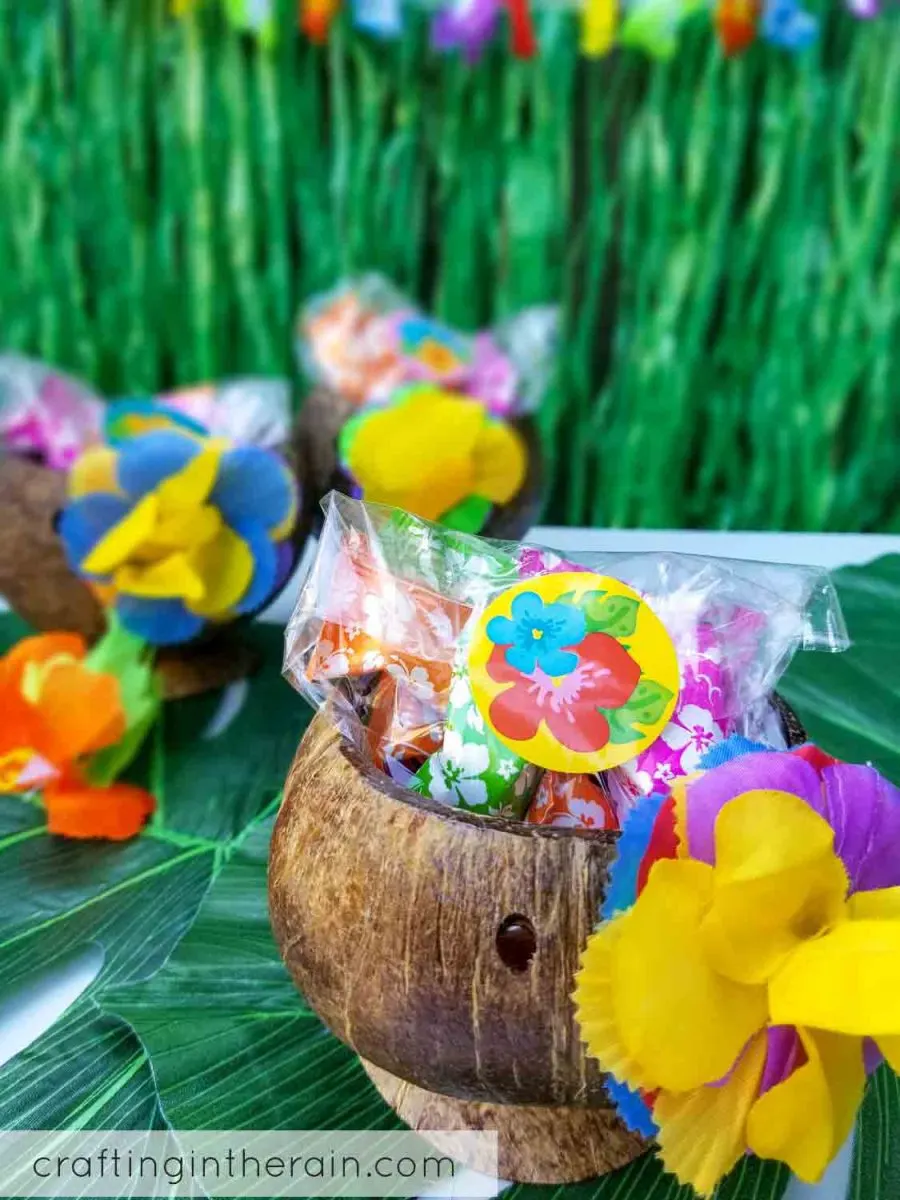 The big surprise that's fun to add to your flamingo luau party is a giant flamingo pool float!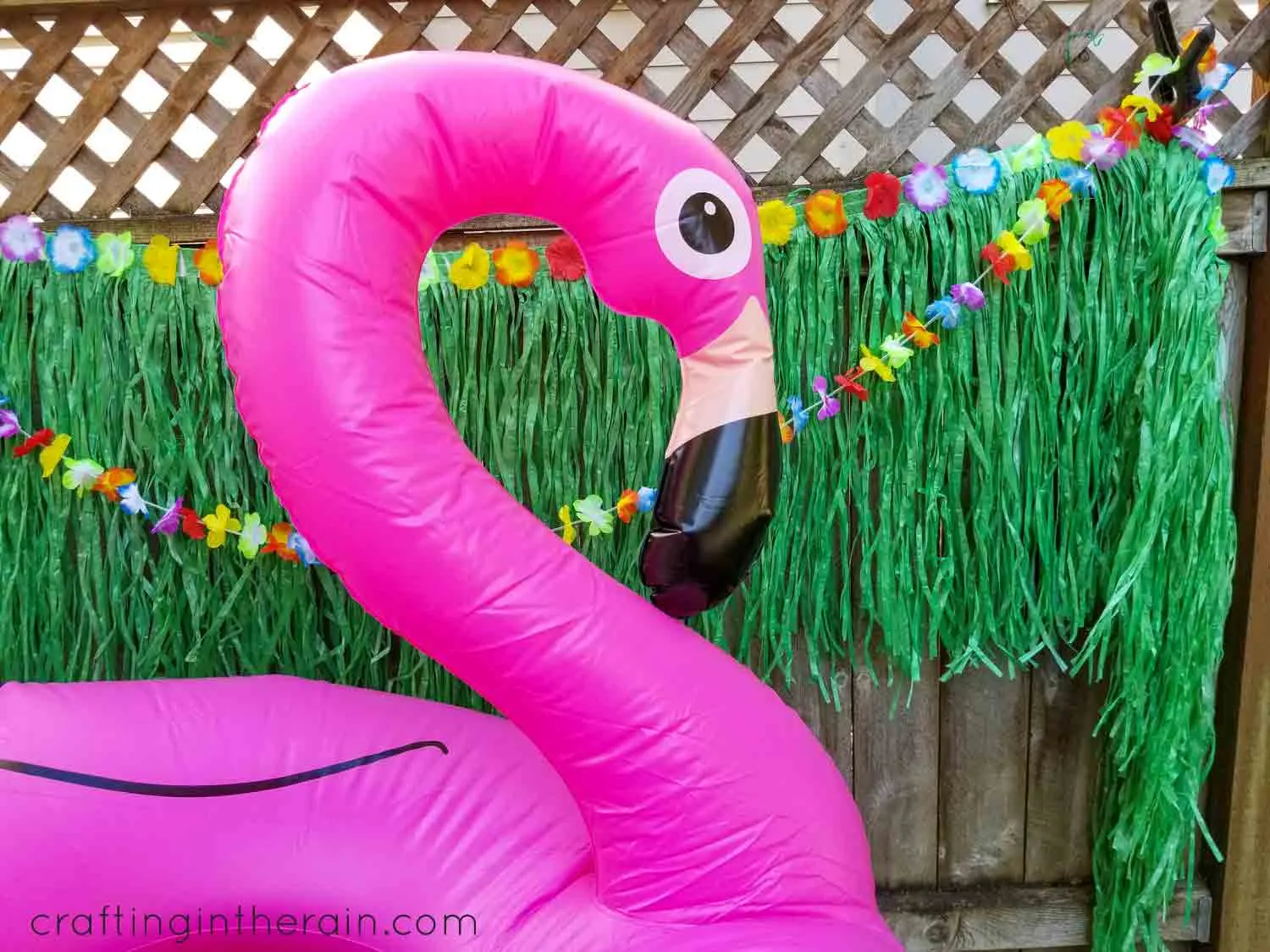 You can put it next to the table, put a bucket with drinks in the middle, or set it up for a photo shoot.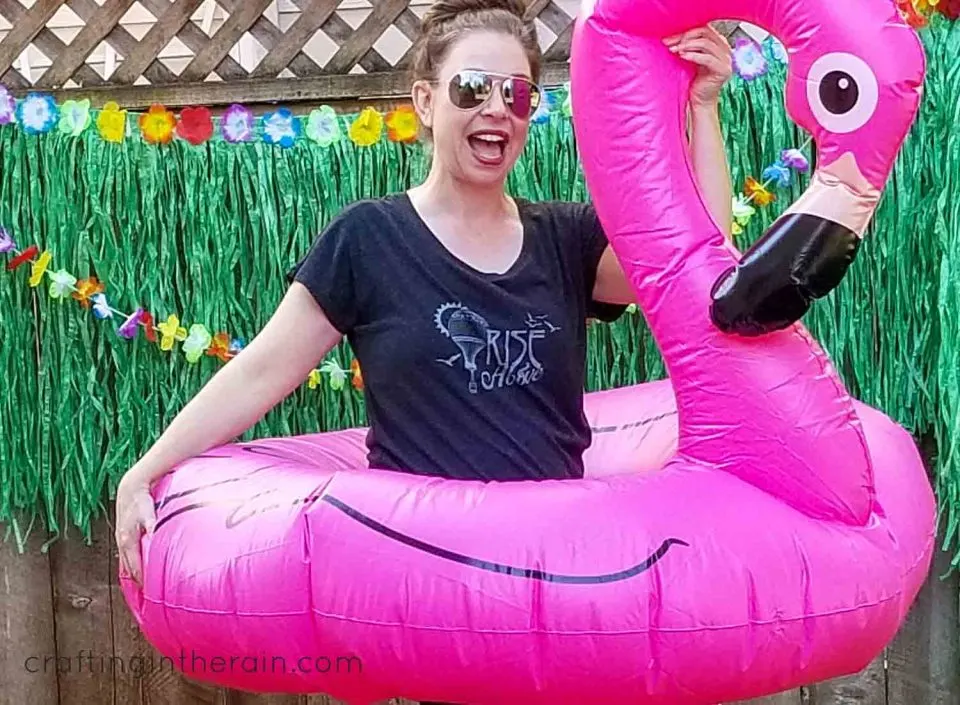 Do you like to do anything fun to celebrate the end of school? Maybe this year a flamingo luau summer party is in your future! See more flamingo crafts here.