Look at all the cute free Smores SVGs I get to share today! They're perfect for cookouts, camping, and really, any summer-wear. I designed this Boom Roasted SVG.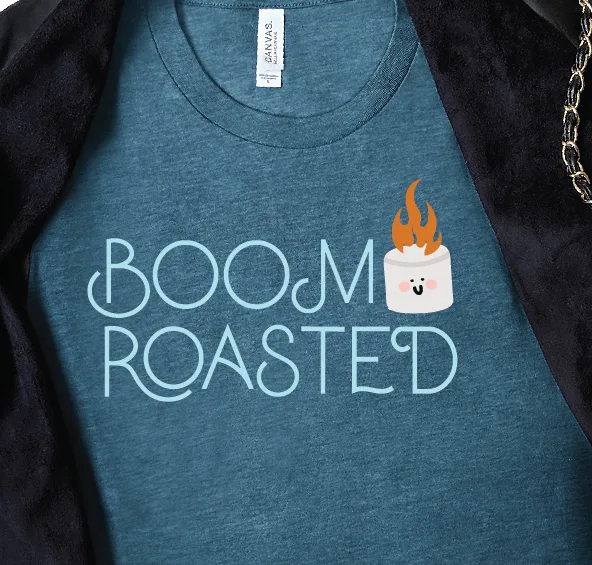 This phrase will always give me a flashback to the episode of The Office when Michael is so excited to have everyone Roast him, but he discovers the jabs all sting and hurt his feelings. So then he comes back to roast everyone else and yells "Boom, Roasted" after every insult
You can get it for free using this form and it will be emailed to you.
Obviously my first thought was to put this SVG design on a t shirt, but it would also be really cute on a totebag, notebook cover – or even flatten it and turn it into a Print then Cut sticker.
Next you'll see all the designs my friends made. You can click the pictures to go access the files from them!
If you make any of these, please send us an email or tag us on Instagram or something. We love to see your creations!
Free Smores SVGs
Summertime is S'mores season! Decorate your shirts, mugs and parties with these cute free Smores SVGs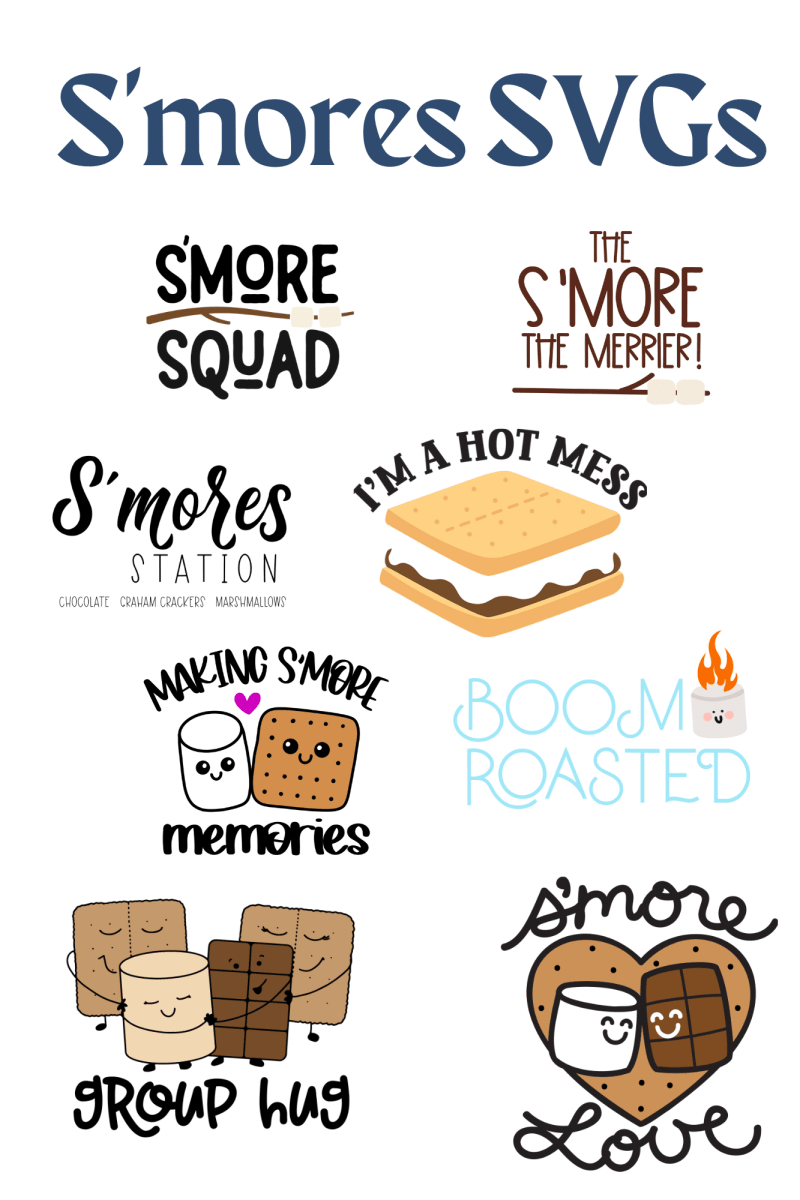 To get the most out of the designs you download from Crafting in the Rain, here are some useful posts.
USEFUL TOOLS AND SUPPLIES