Do you have any baseball or softball players in your house? What about fans? These free baseball SVGs are perfect for all your spring training and beyond! I designed this one: Yeah, I do play ball like a girl SVG.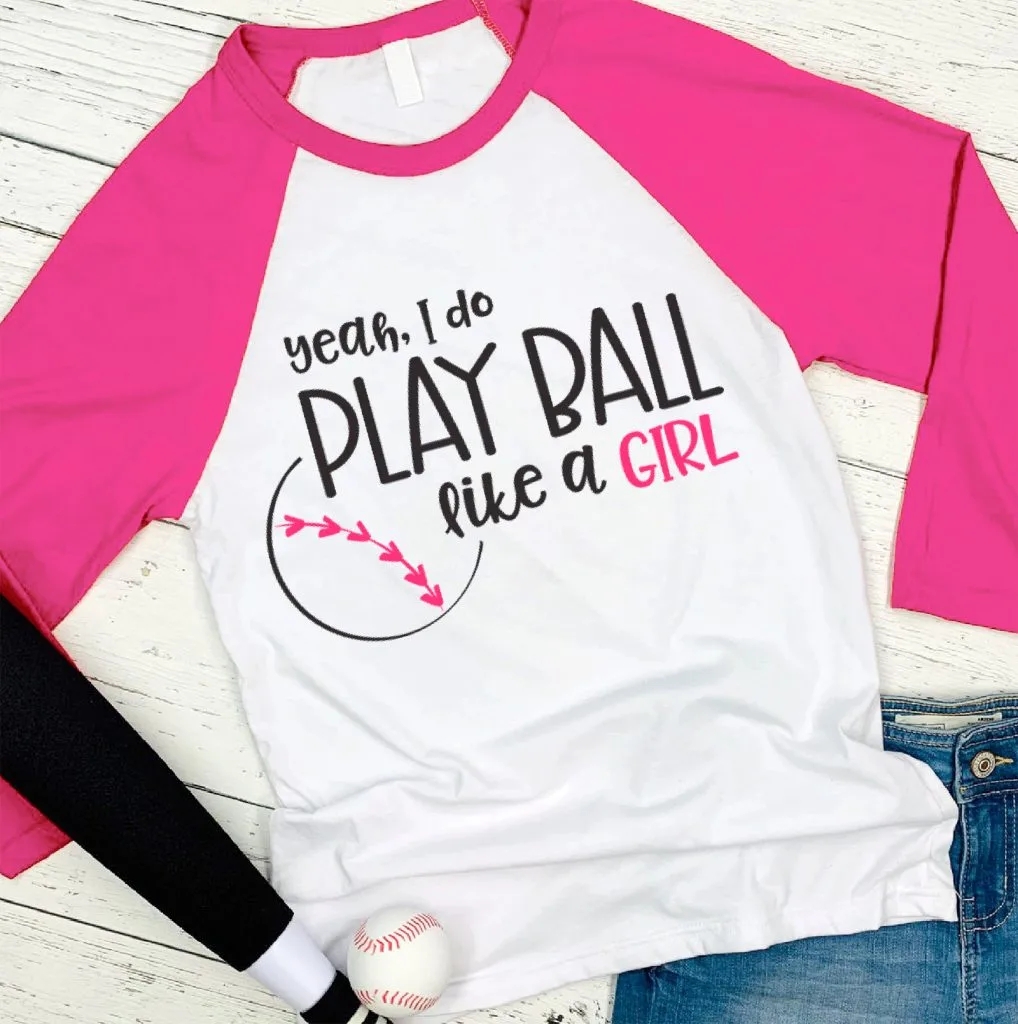 My own experience doesn't go past 6th-grade softball. I played for one summer, and probably had more fun standing out in the sun than paying attention to what was happening in the game. So most of what I know about baseball I learned from having The Sandlot VHS on repeat for a couple of years there.
This shirt is for any of those awesome players out there who can turn "You play ball like a girl!" into an amazing compliment – anyone would be proud to play as well as they do!
We know a lot of you out there are amazing sports moms and dads too. You carpool, you cheer, you support, you provide snacks, and help everyone be proud of doing their best. With these designs, you can wear a new shirt to nearly every game 🙂
Use this form to download the free play ball like a girl SVG. You will be directed to box.net to download the file.
This SVG is for Personal Use only. To use this file to make items to sell, please purchase a limited commercial license for $3 to sell up to 500 items with this design.
You'll also love the rest of these free baseball SVG files. You'll find designs to make more shirts and hats, or even party bags.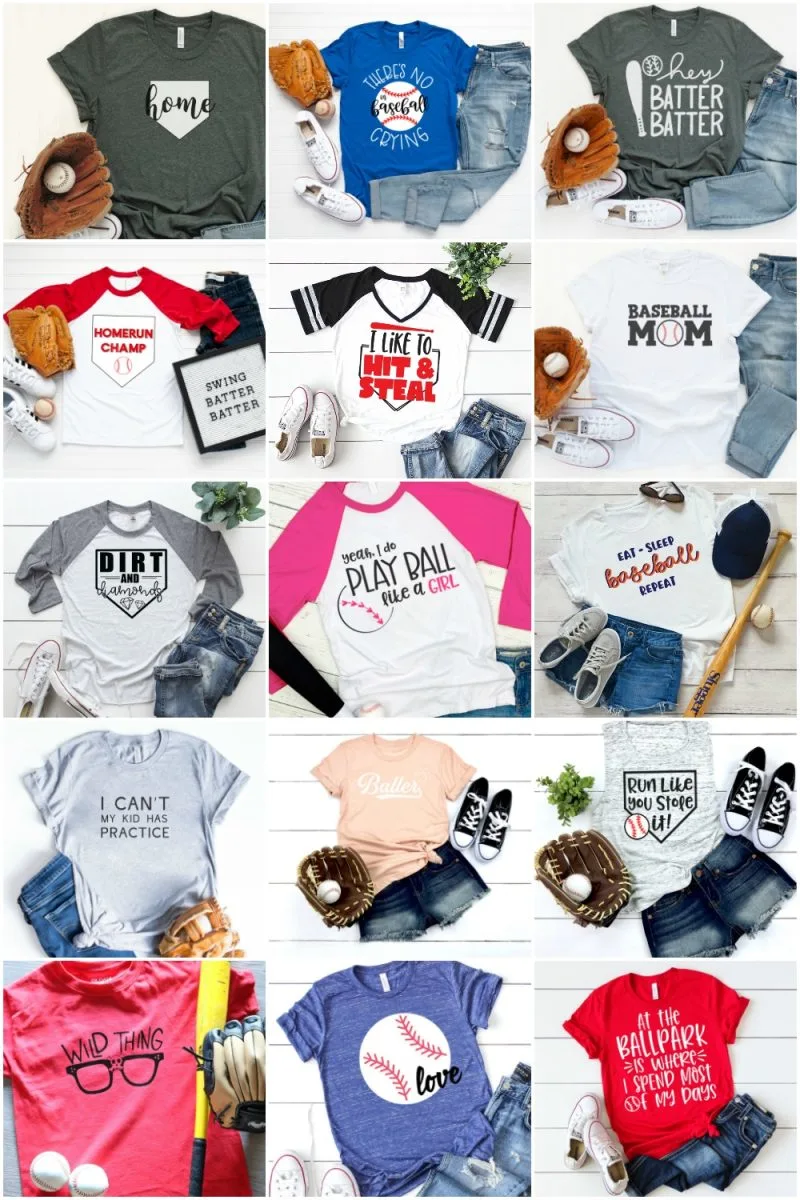 Visit each of the posts below to download the free baseball SVGs. If you use any of them, be sure to share and tag on Instagram! We love to see the results!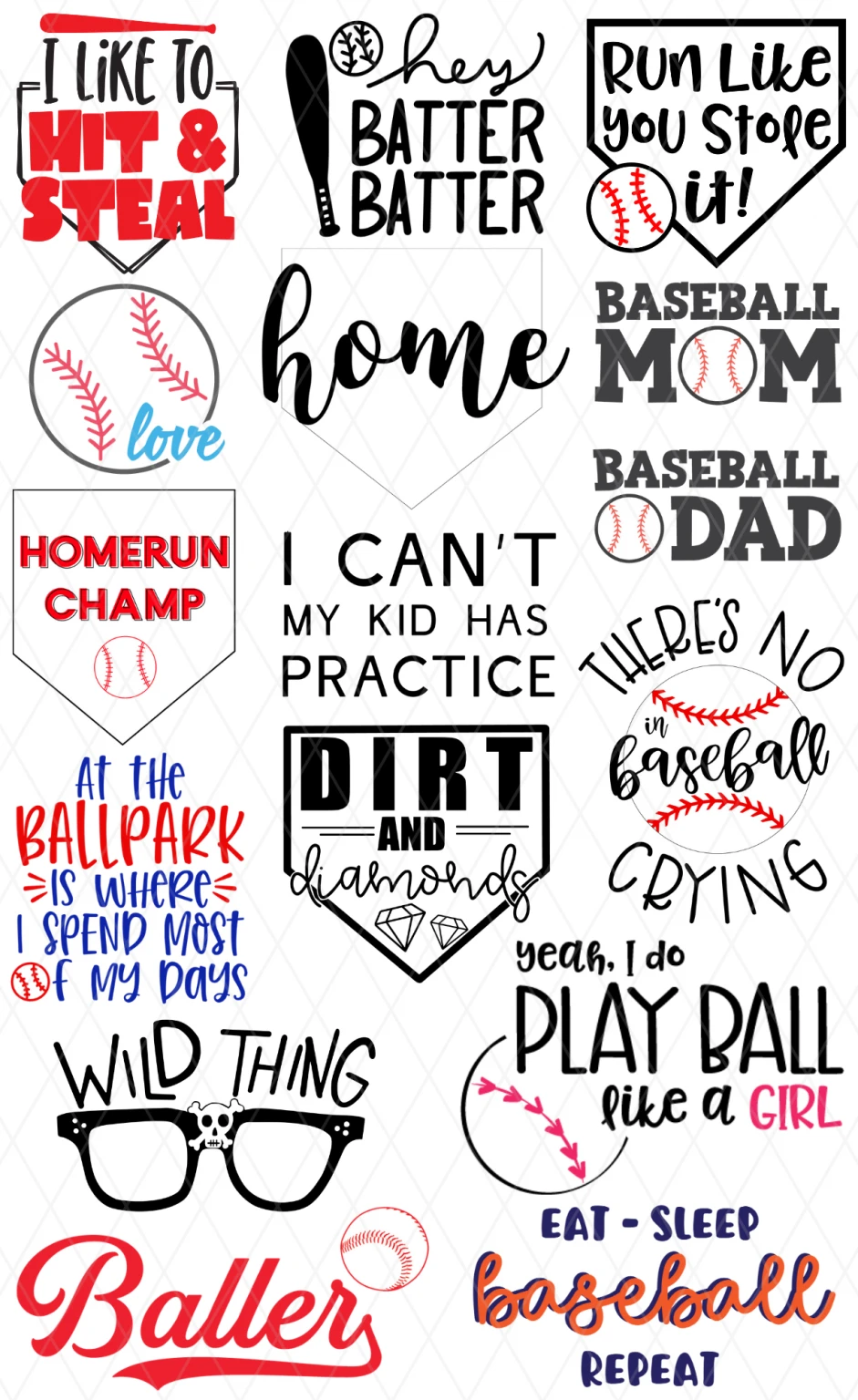 SUPPLIES FOR USING SVGS
USEFUL TIPS FOR USING SVGS
If you're ever looking for more SVGs to use with your Cricut, check out my Etsy shop here and all the free SVGs on the blog.