Everybody needs a rainbow shirt for St. Patrick's Day! And since it's so easy to make an iron-on vinyl rainbow shirt, you have no excuse to not have one.
This is a sponsored conversation written by me on behalf of Cricut. The opinions and text are all mine. Some links are affiliate.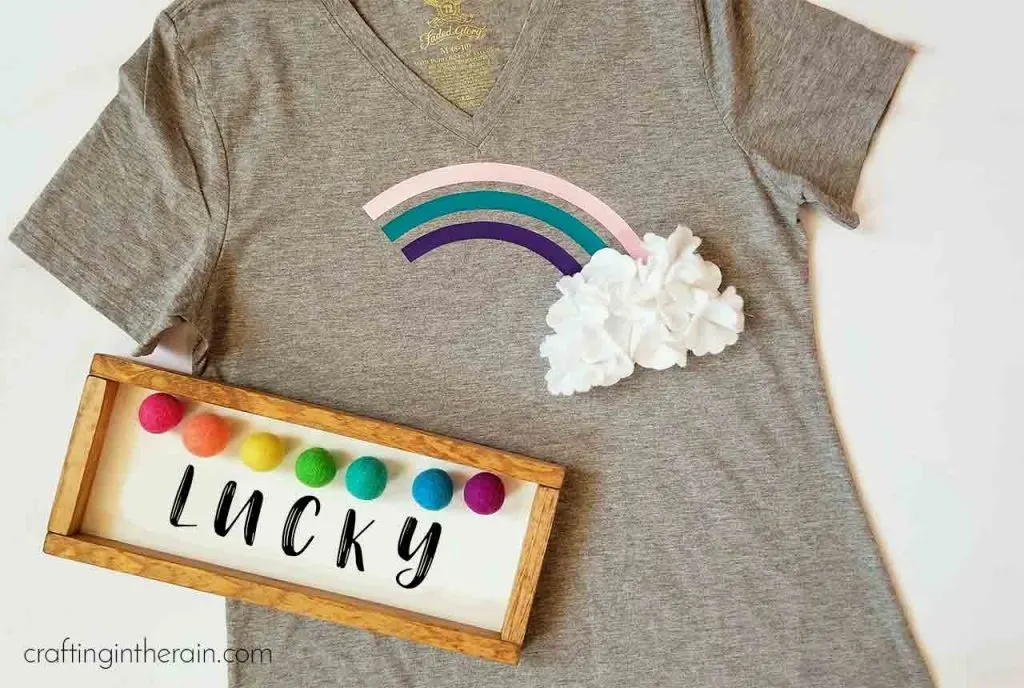 If you're not super comfortable with iron-on vinyl (heat transfer vinyl/HTV) you might want to start with these overview posts. They include a lot of important information about what iron-on vinyl is and how to use it.
This shirt is a combination of iron-on vinyl and felt. The felt cloud is removable so that the shirt can still be washed like normal.
Open the rainbow shirt Design Space project.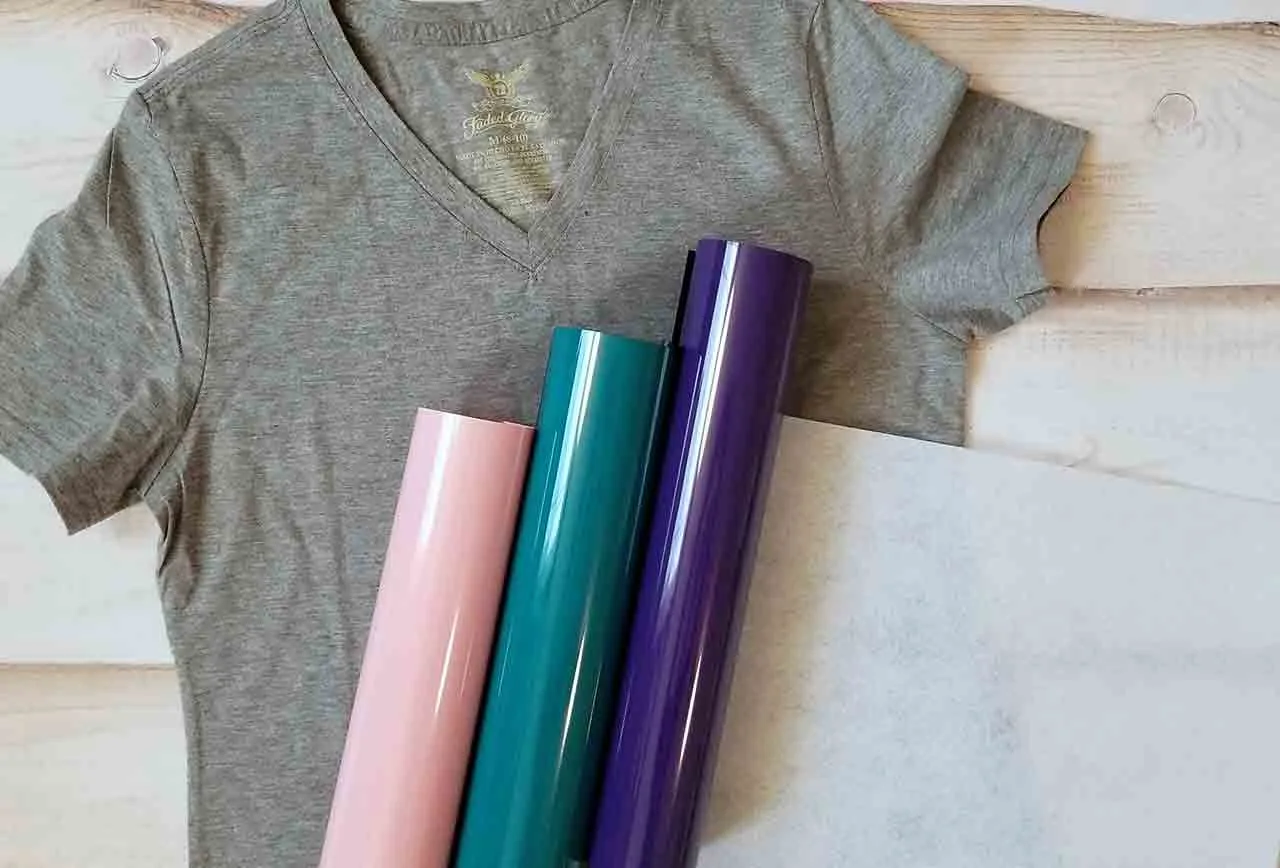 Supplies and tools needed:
Needle and thread
Glue gun
Flat back safety pin
Choose your iron-on vinyl colors. Get creative with patterns or foil if you want! I used blush pink, teal, and purple.
Cut the felt cloud base and cloud pieces (scalloped circles) using the rotary blade. Choose the felt setting and then "edit tools" to choose the rotary blade and not the fine point blade.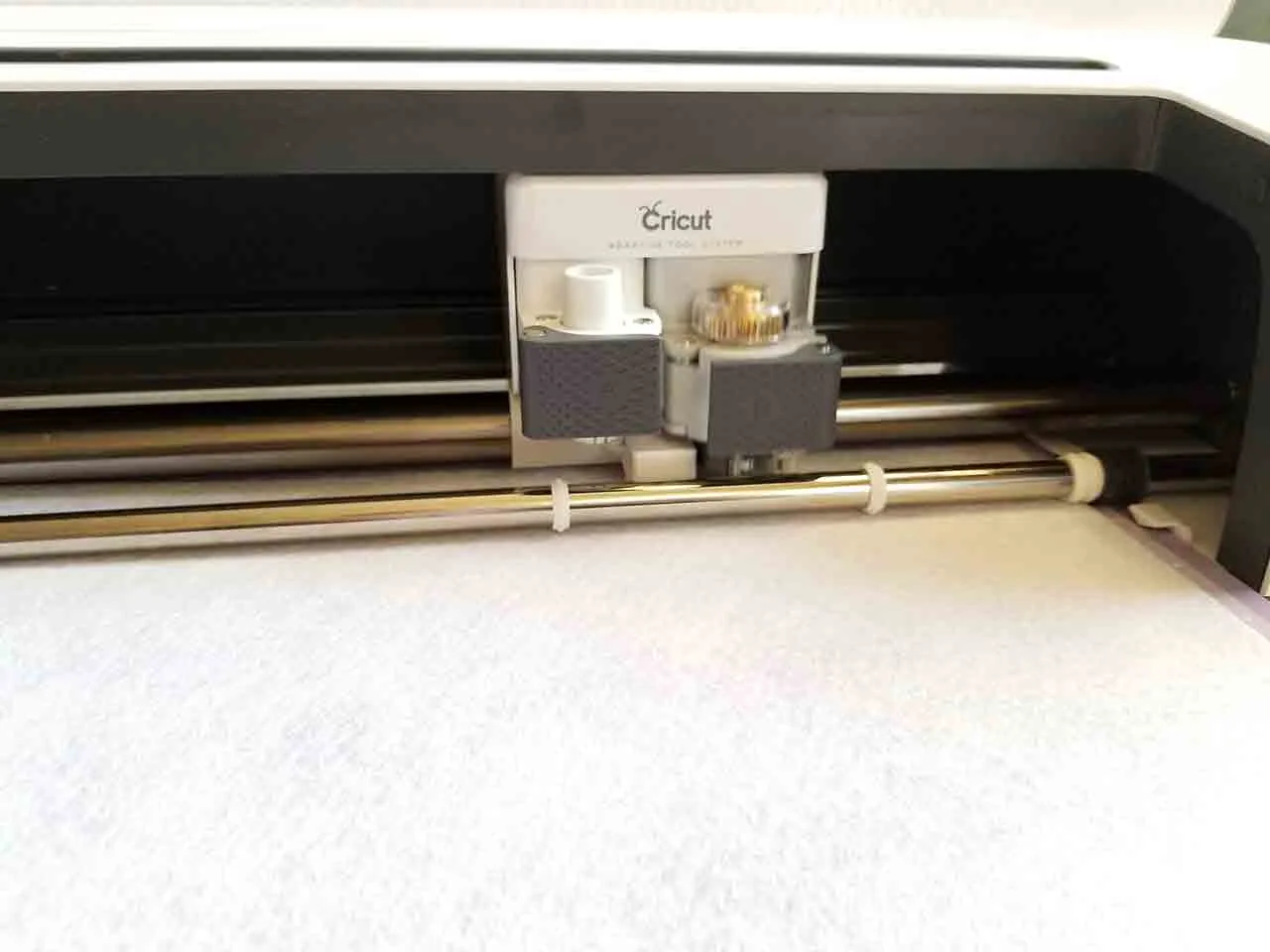 Then MIRROR the 3 rainbow piece mats and cut from the iron-on vinyl colors you chose. Weed away the vinyl around the arches.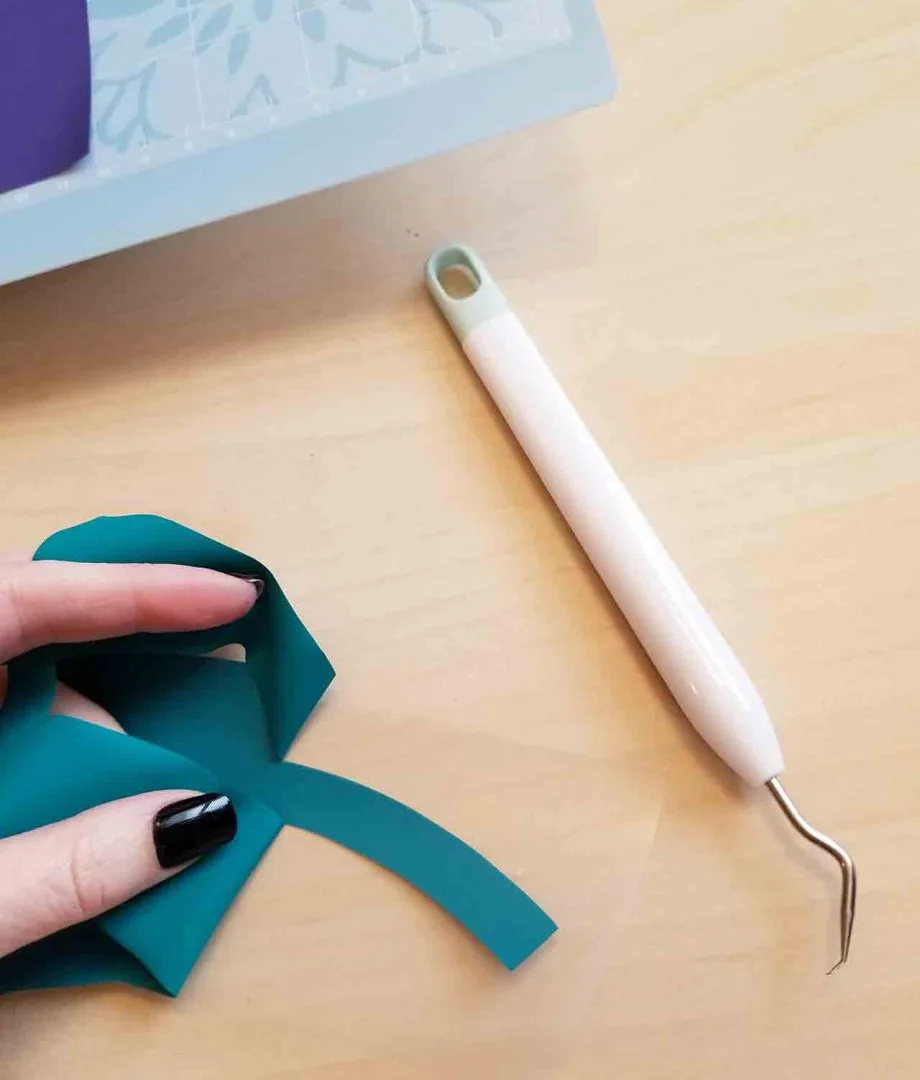 Position the rainbow arches one at a time on the shirt and iron with the EasyPress 2 for about 15 seconds each. Let cool before removing the carrier sheet.
Lay the carrier sheet back down over the pressed vinyl, or use a protective sheet so that the EasyPress doesn't directly touch the vinyl.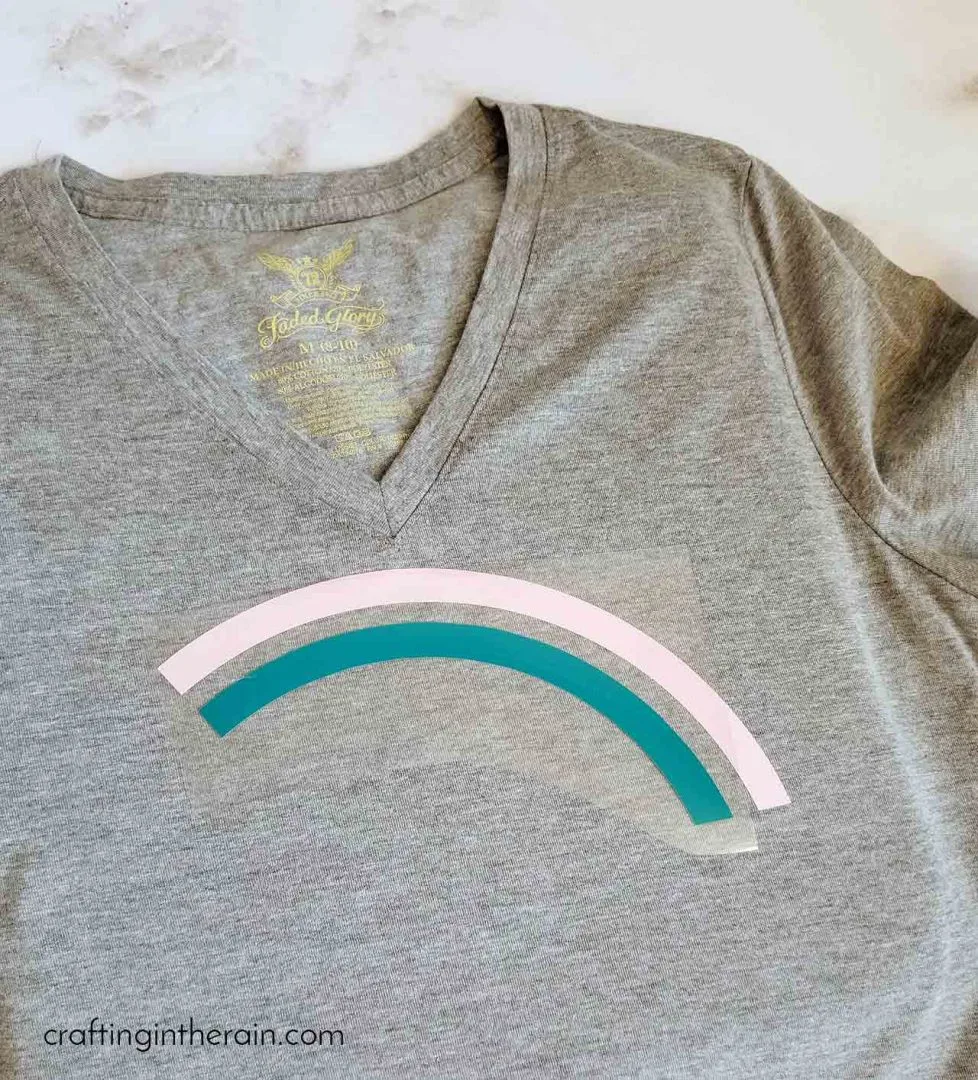 On the last arch, go ahead and press everything for the full 30 seconds and 5 seconds on the back side of the shirt.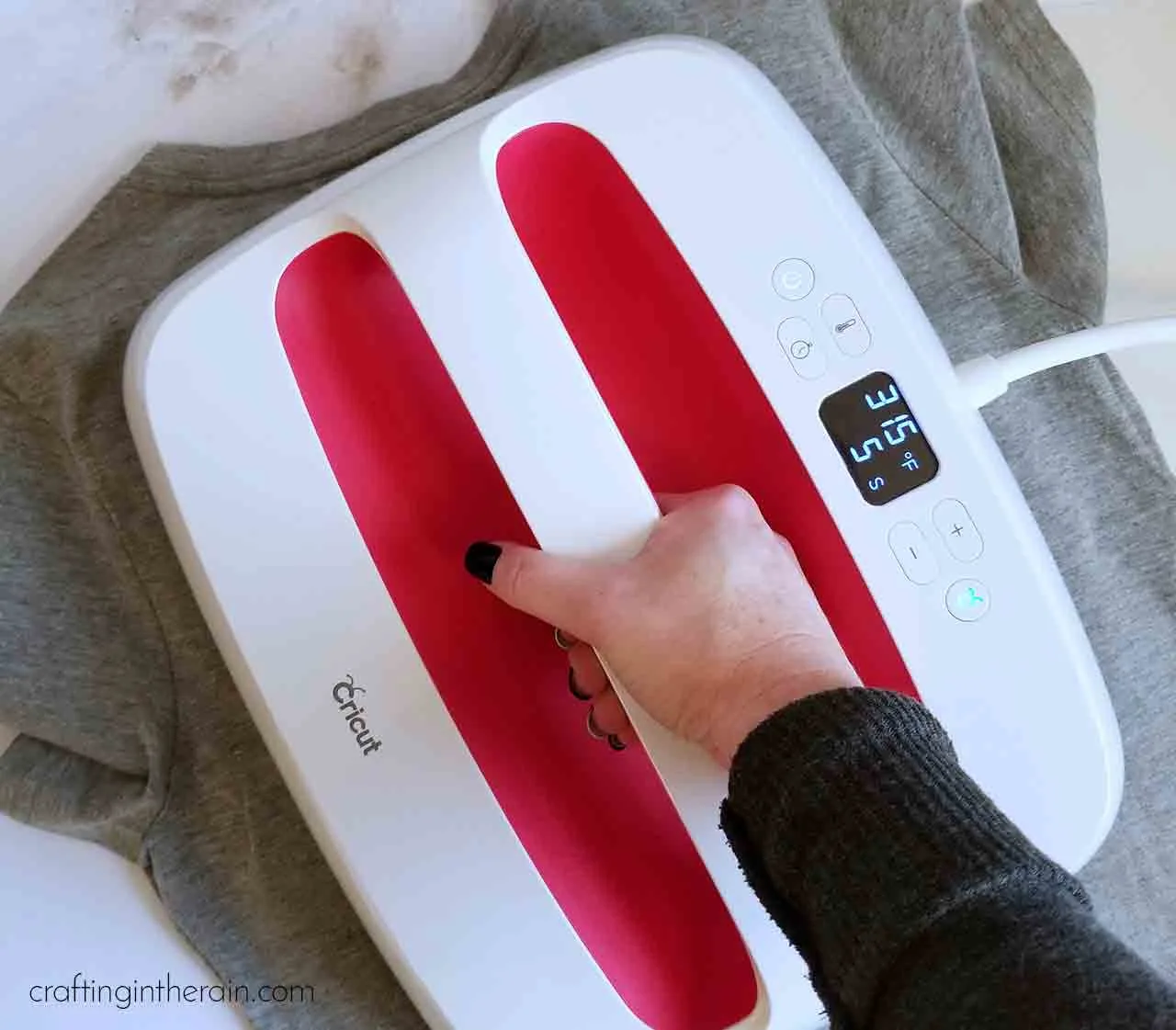 Use needle and thread to stitch each felt "flower" into the right shape. Fold in half, stitch, then fold the opposite sides and stitch again, knotting when finished.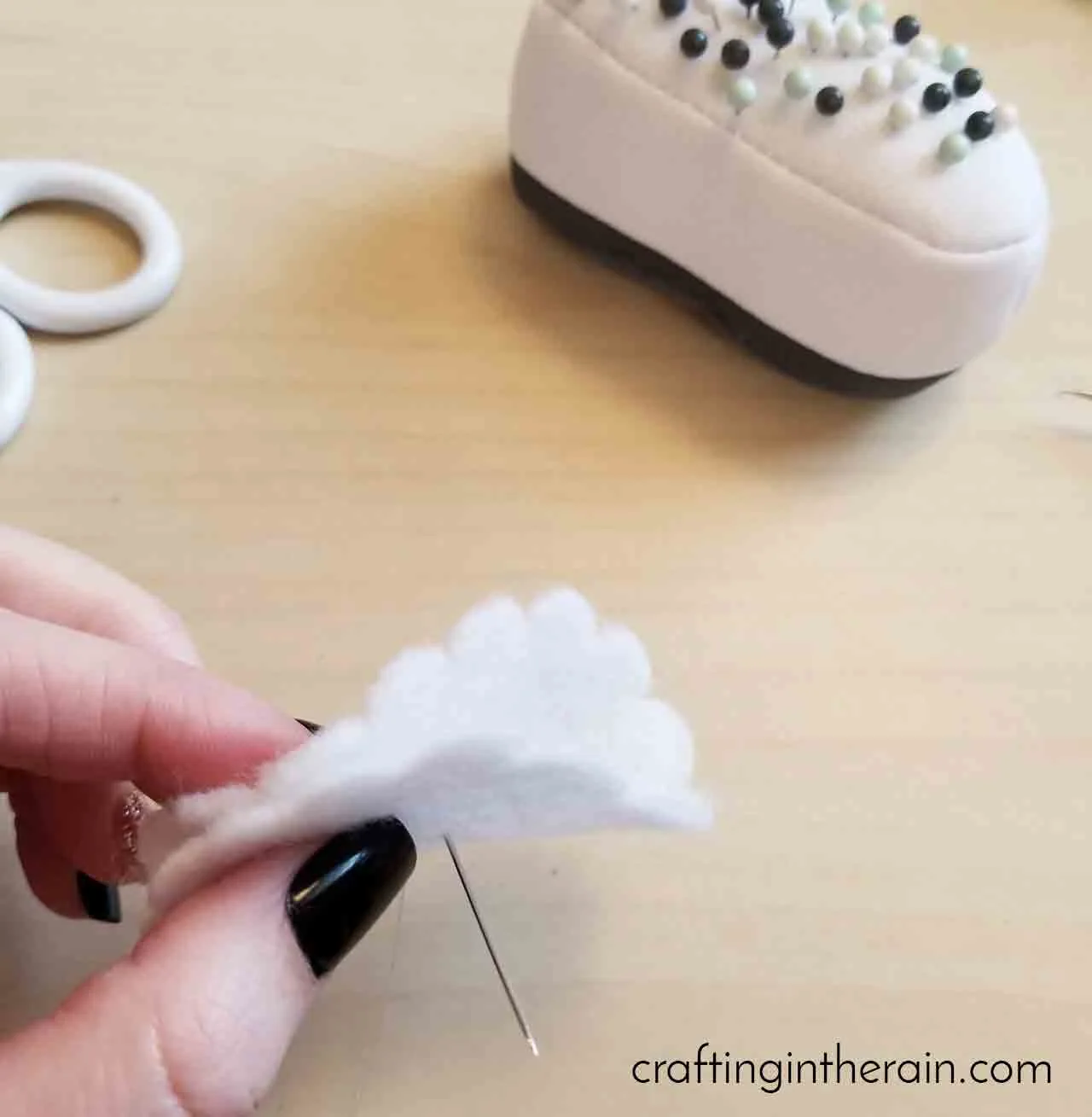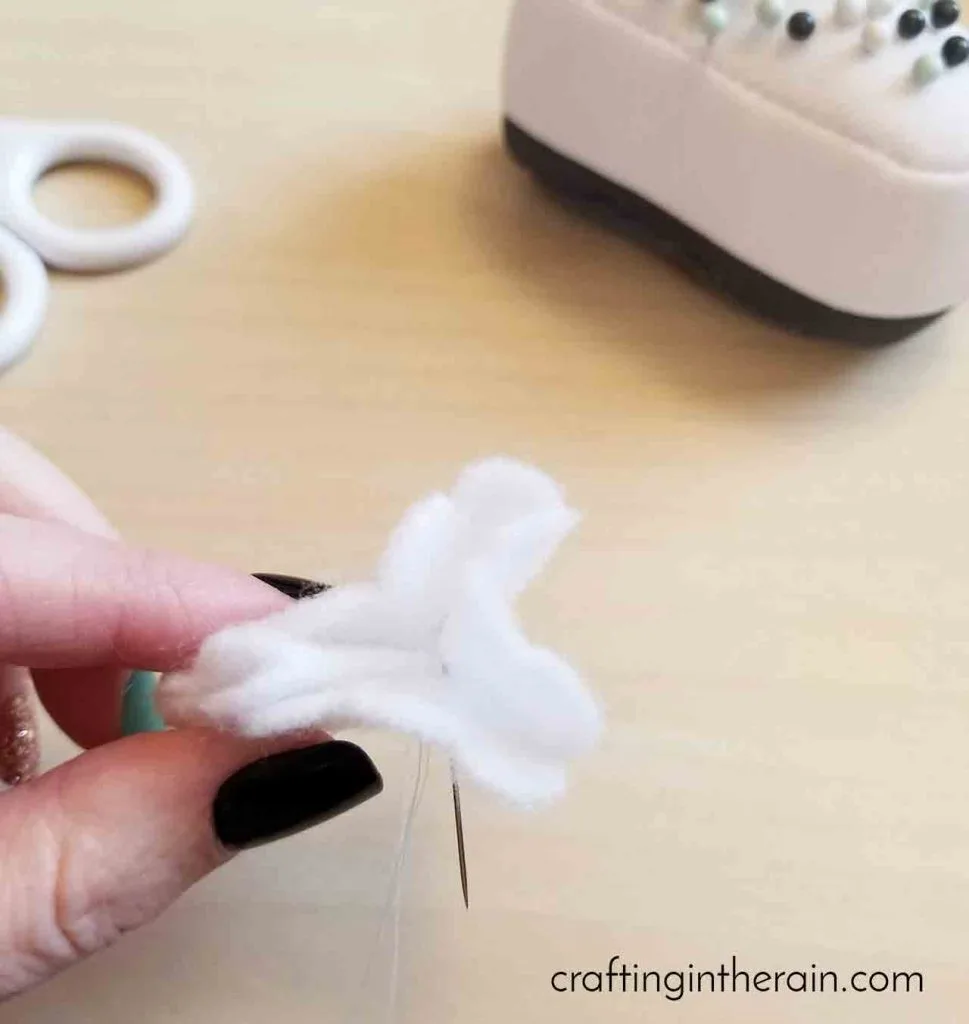 Attach these cloud pieces to the cloud base with hot glue.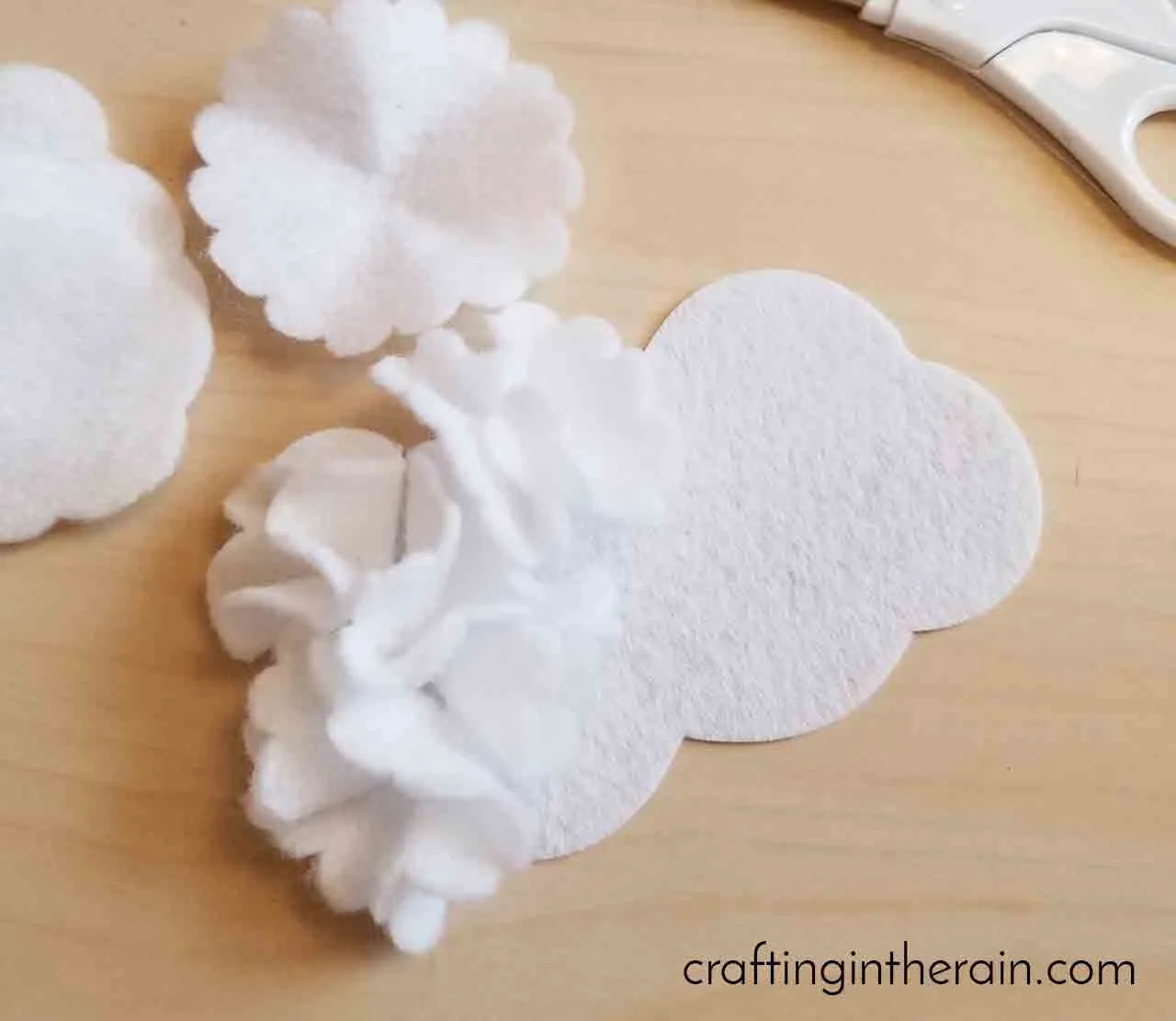 Secure a flat back safety pin to the back of the cloud by gluing a rectangle of felt over it.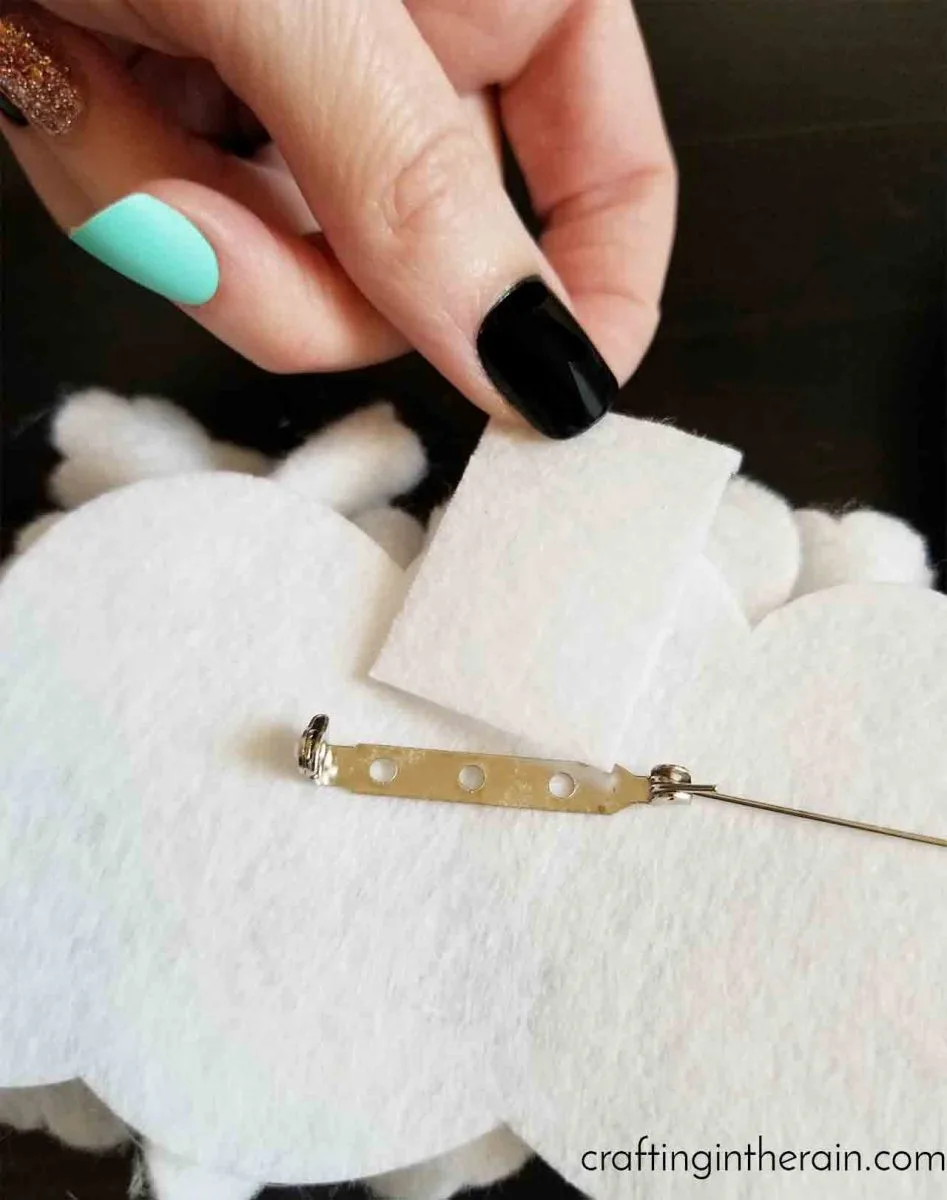 Pin the cloud to the shirt, then remove before laundering the shirt and reattach later when it's out of the wash.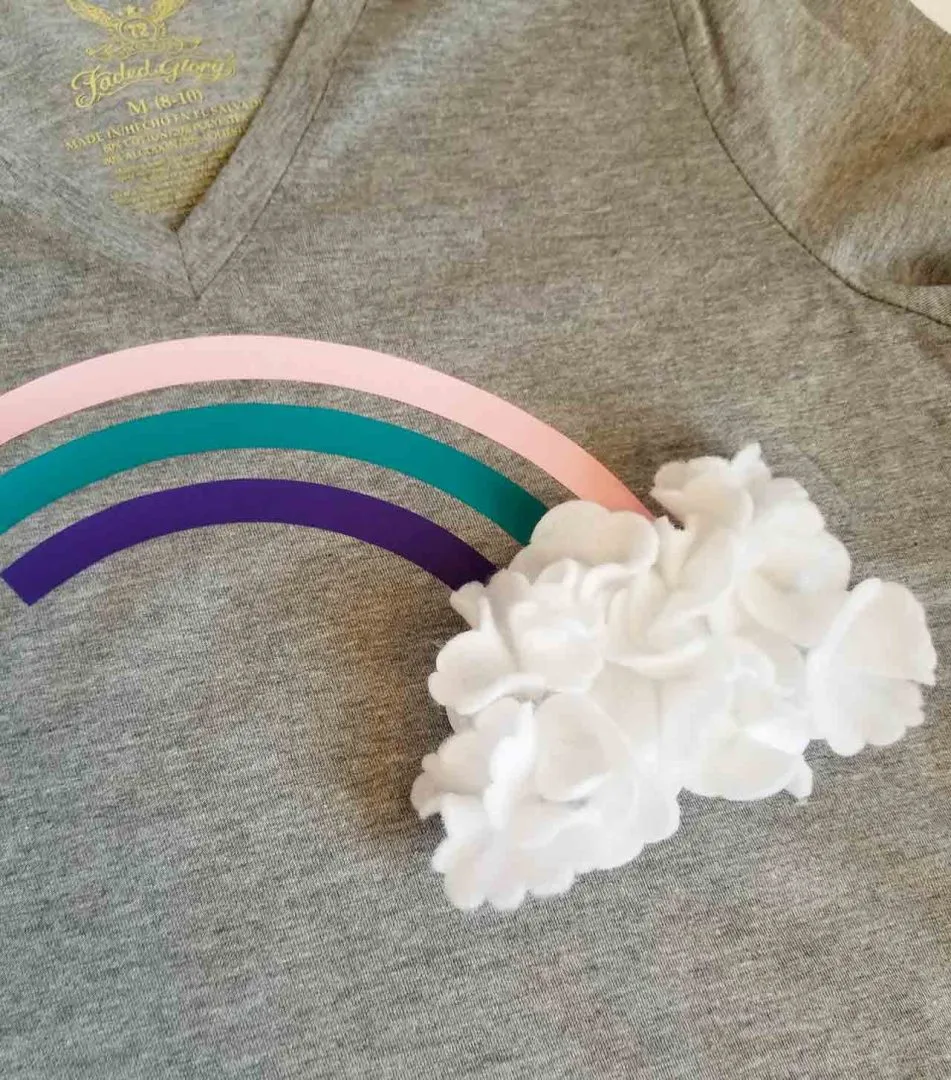 Let me know if you have any questions about how I made this shirt, and I hope you enjoy making one!
Do you make your own DIY St. Patrick's Day shirts? What's your favorite type of design?