I love my Cricut EasyPress – learn how I store them and my EasyPress mats! I have all 3 sizes so I can always pick the right size for the project I'm working on. I love their compact size and easy portability. It's a piece of cake to bring them downstairs if I'm hosting friends for a craft night, or I can even take them to someone else's house. I'd never attempt that with a heat press. (some links affiliate)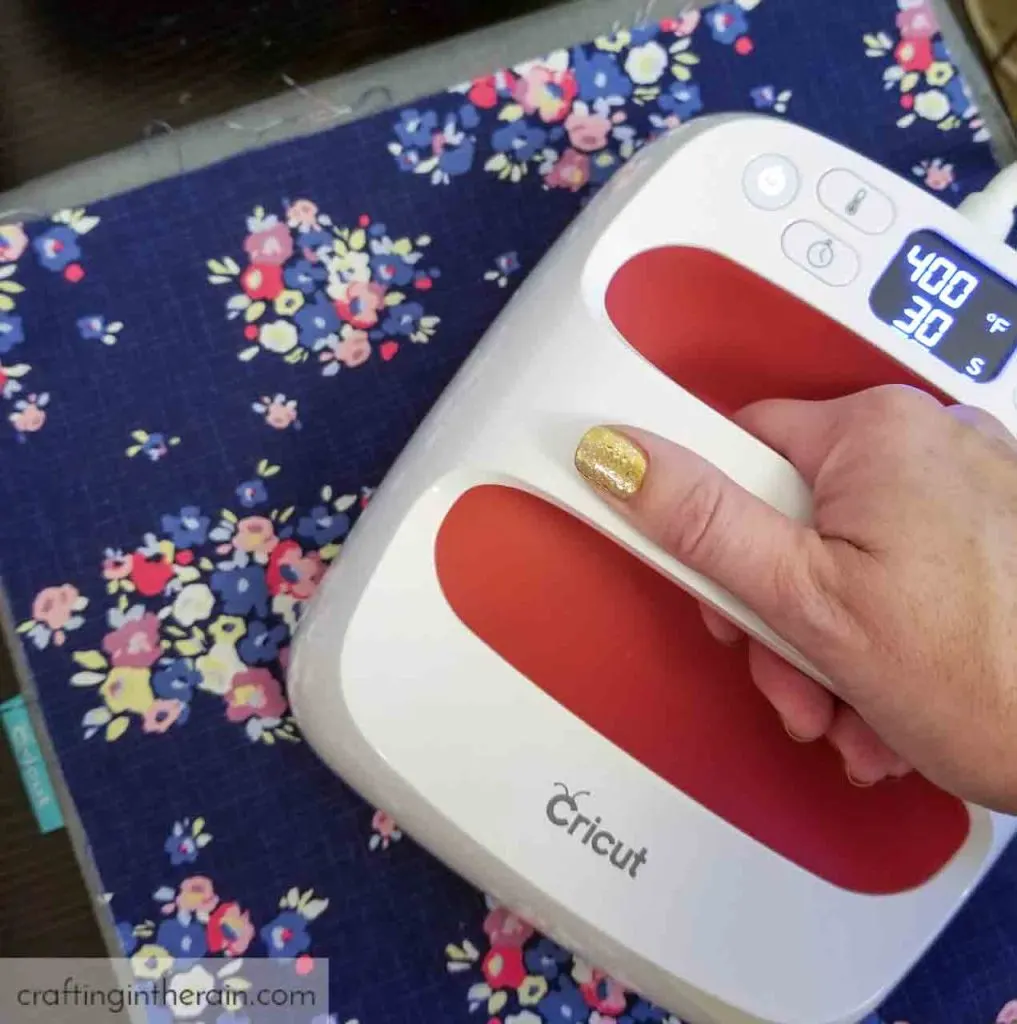 But even though they are easier to manage than a heavy and cumbersome heat press, I still had to find the best way to store them and the EasyPress mats. I'm doing better at "looking up" in my craft space and finding places to hang things, which is perfect for the mats.
All you need to hang your EasyPress mats is a bit of ribbon and some iron-on vinyl.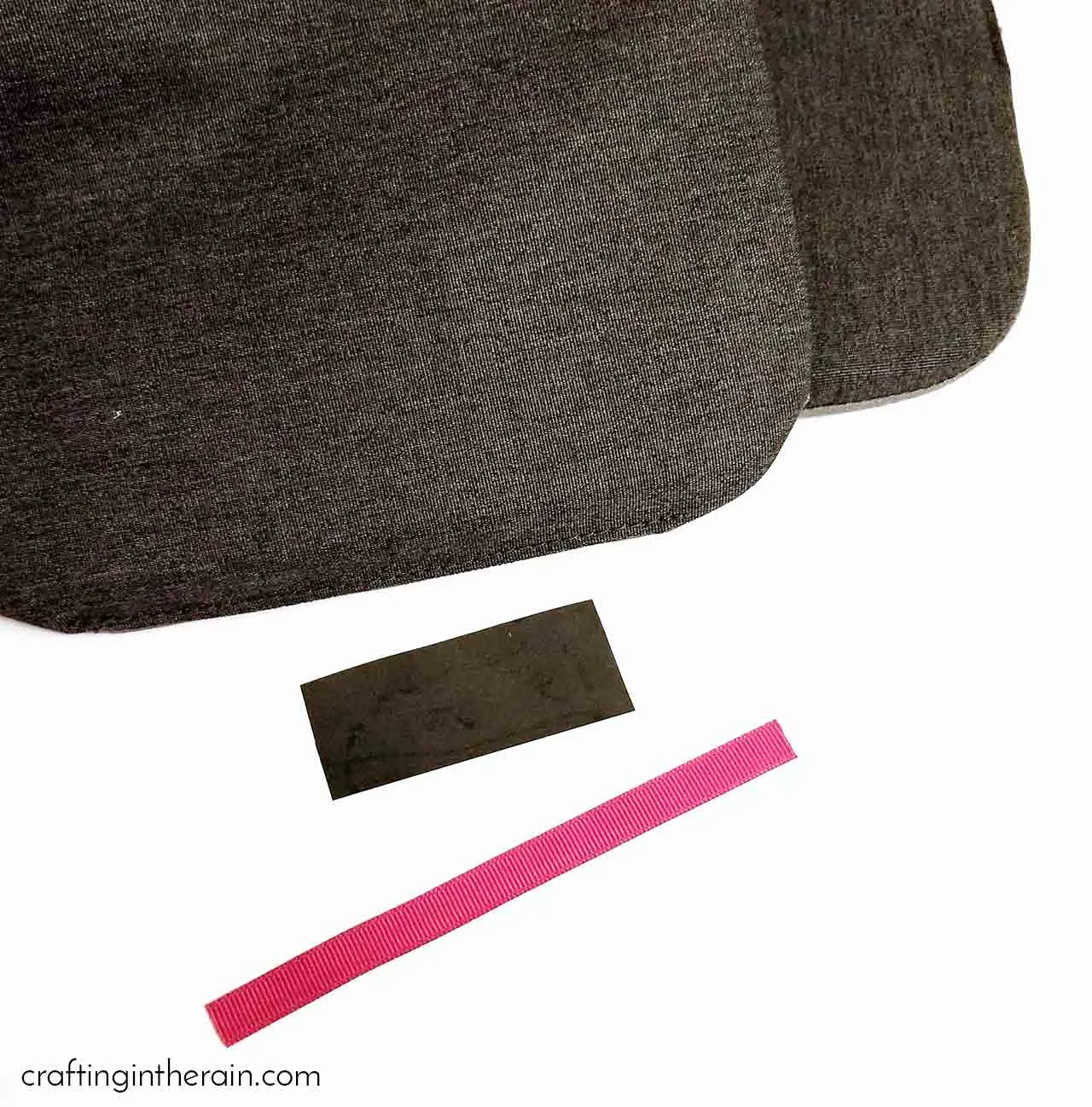 How to Store EasyPress mats
Heat the EasyPress to 305
Cut a strip of ribbon 5 inches long
Cut a rectangle of iron-on 3 inches by 1.25 inches
Make a loop in the ribbon and cover the ends with the iron-on vinyl
Press with EasyPress for 20 seconds
Remove plastic carrier sheet and the mat is ready to hang
Options for the wall are a command hook, a nail (a long one for storing multiple mats,) or even a thumbtack. And now your EasyPress mat is totally accessible, but not in the way.
In my craft room, I have an EasyPress station. It's a coffee table that we're not using in our living room anymore. There is space for each EasyPress, and it's close to an outlet so they can be plugged in when needed.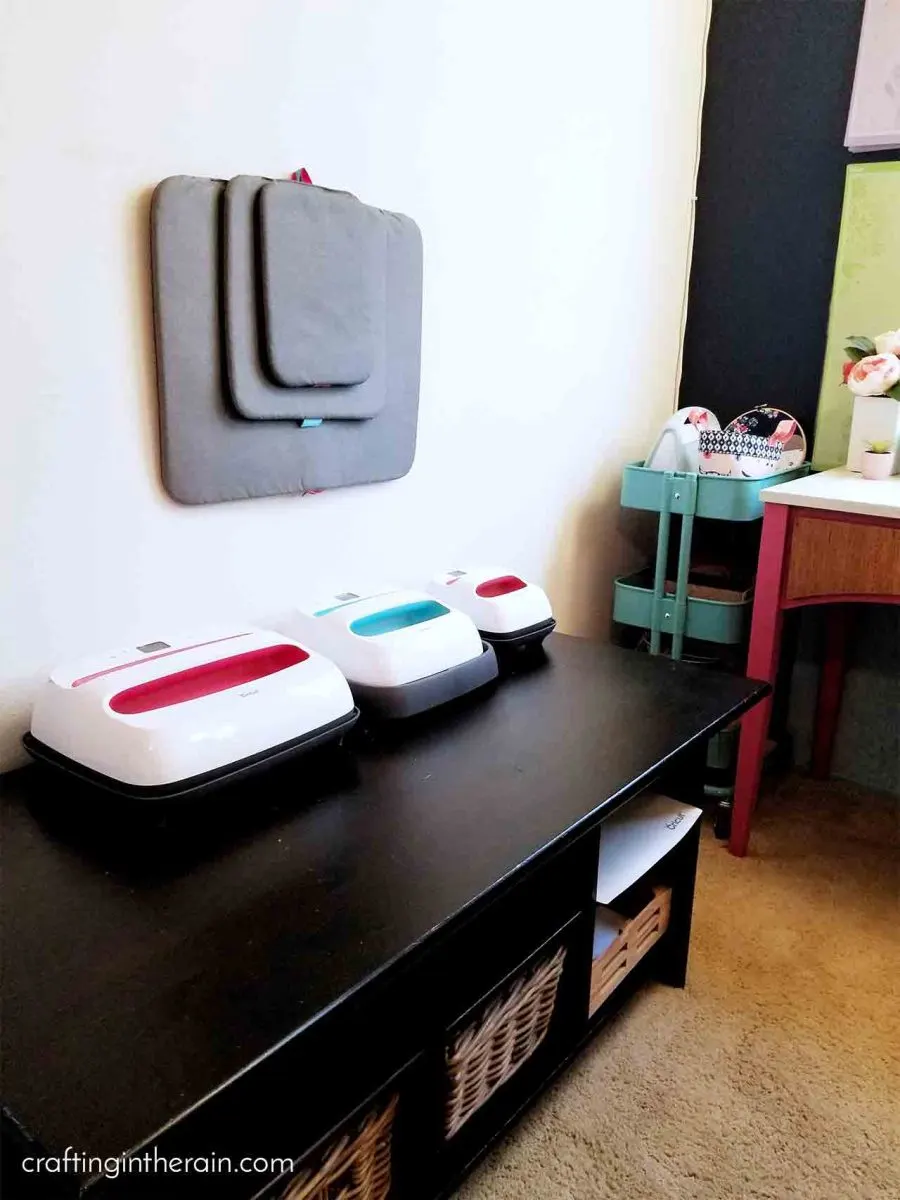 The cubbies underneath hold things like an iron-on protective sheet, and my small craft iron (for projects like adding htv to a hat,)
What is the EasyPress mat?
The EasyPress mat is designed to give flawless iron-on results. Its special layers protect your work surface while reflecting heat back to your project. A folded towel can work to protect your table underneath the EasyPress, but it won't do as well at maintaining heat and controlling moisture vapor. I've used it just for pressing fabric before too!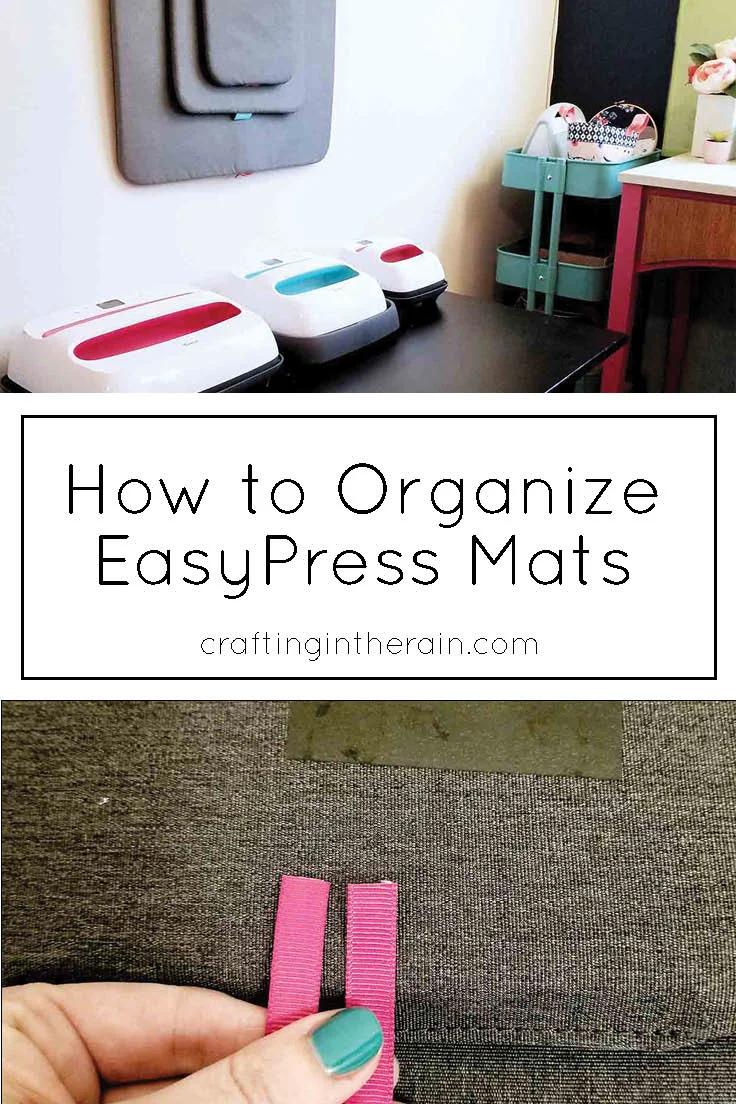 Here are some of my favorite posts about the EasyPress:
EasyPress Totes
Original EasyPress Review
EasyPress 2 Review
Add Iron-on to a Pillow with Large EasyPress