Do you have any fun family traditions for Valentine's Day? For the last several years we've done a family Valentine fondue party. I like it because it feels extra fancy but really isn't too difficult. And it's so different from our regular dinner that the kids definitely look forward to it.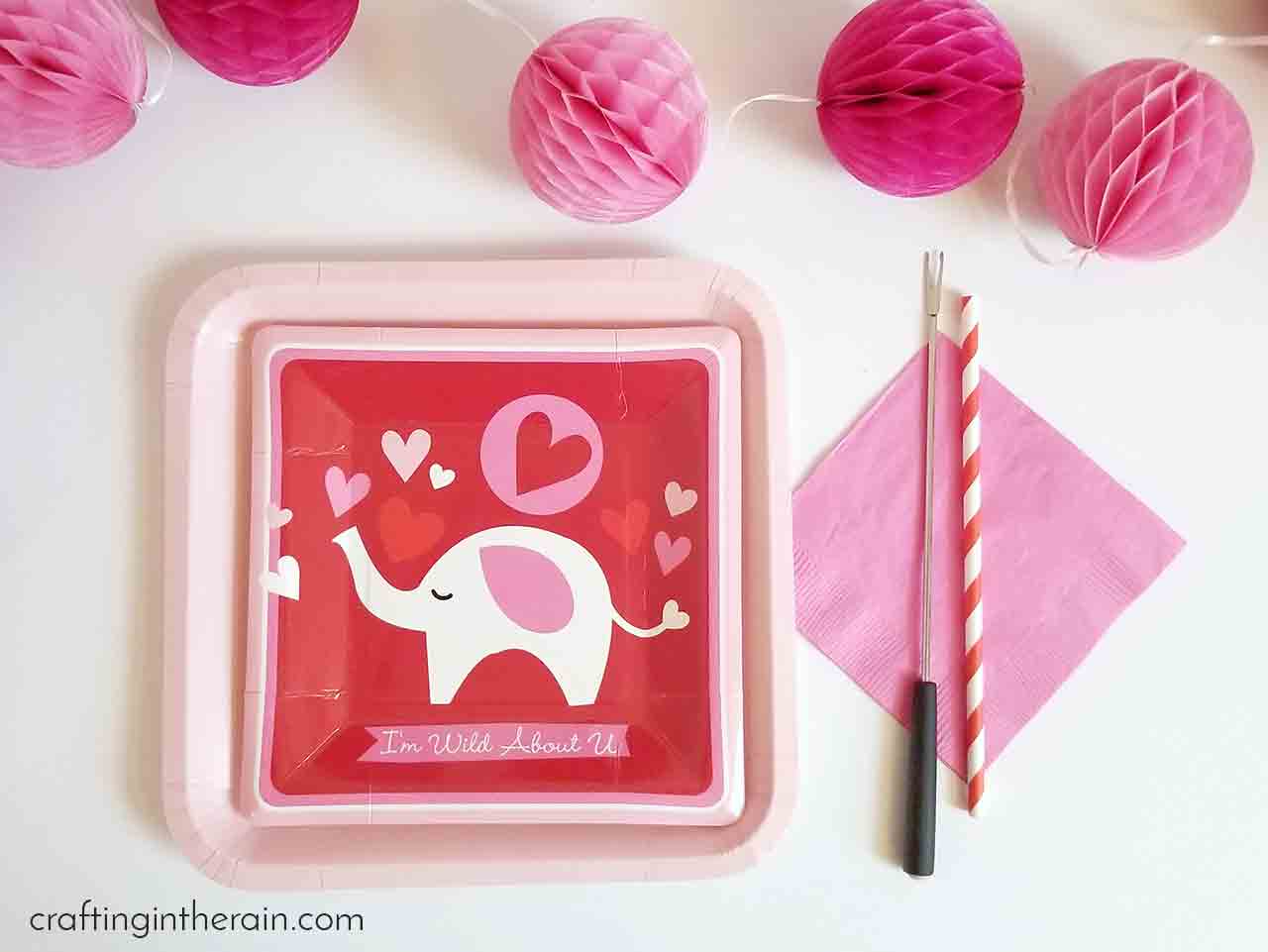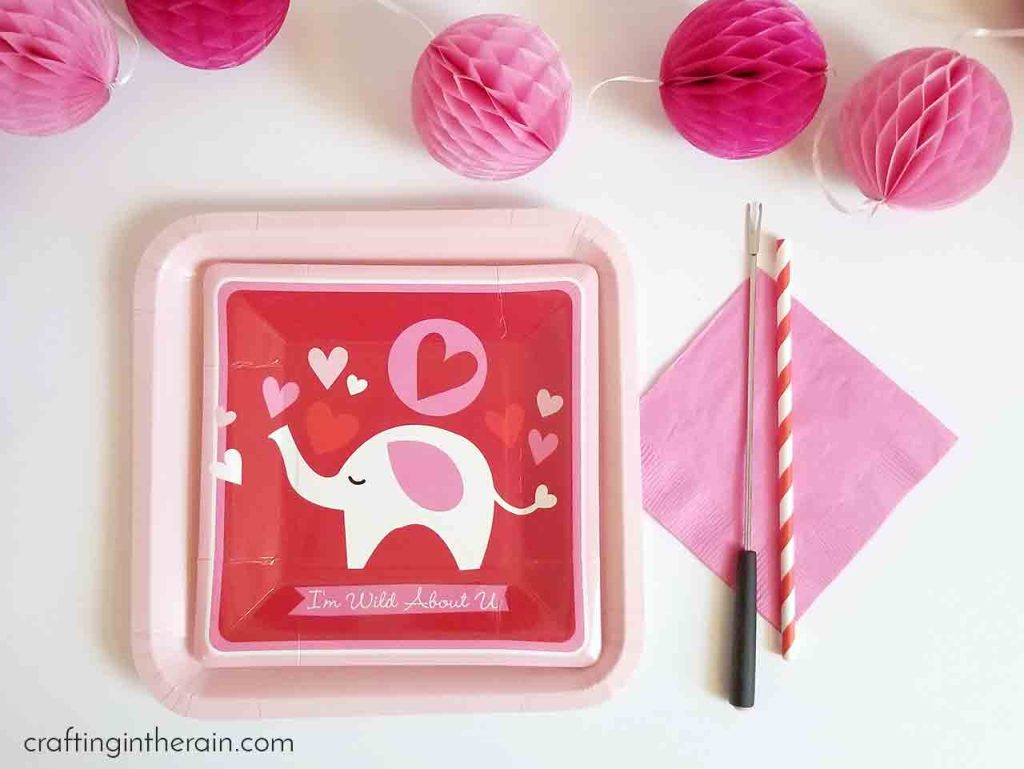 This year I found the cutest elephant Valentine decorations from Oriental Trading and decided to name it an "Ele-Fondue Party."
I made these invitations with my Cricut Maker. (Learn about Cricut Maker vs Explore.)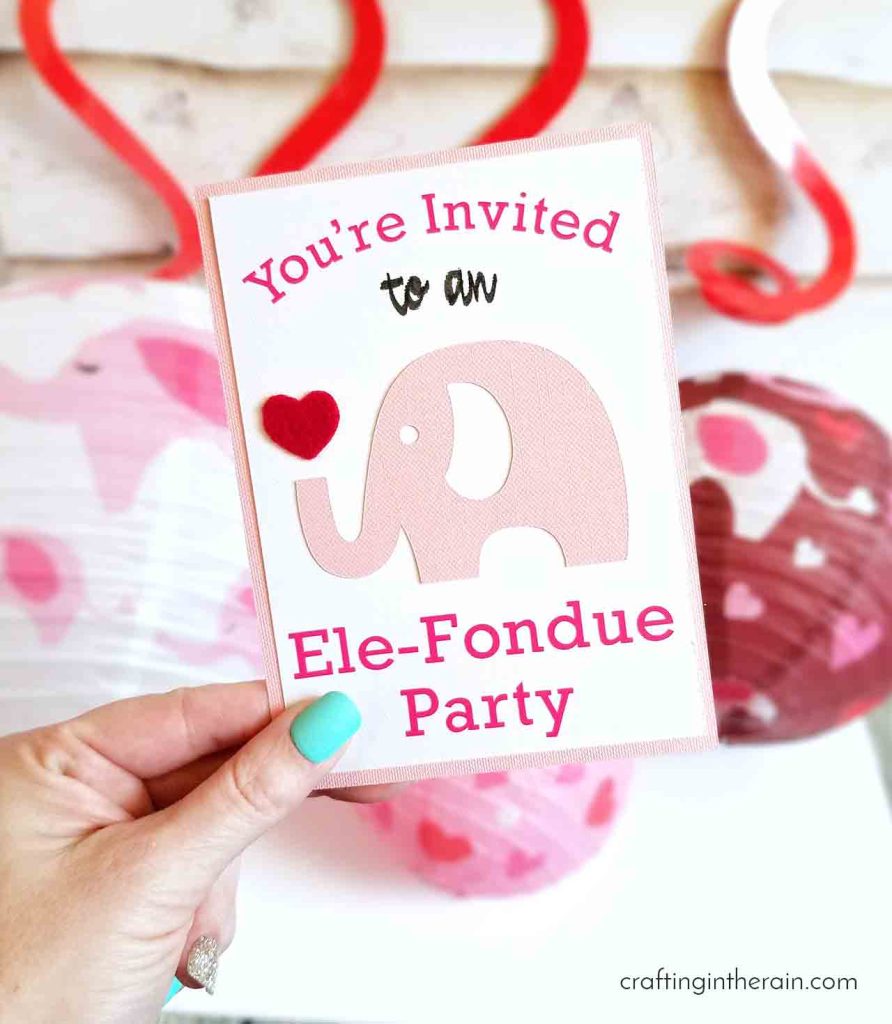 Open the Design Space file.
Cut rectangles and elephant from cardstock (add a pen to write the words "to a."
Cut letters from vinyl.
Cut heart from felt.
Assemble the invitations.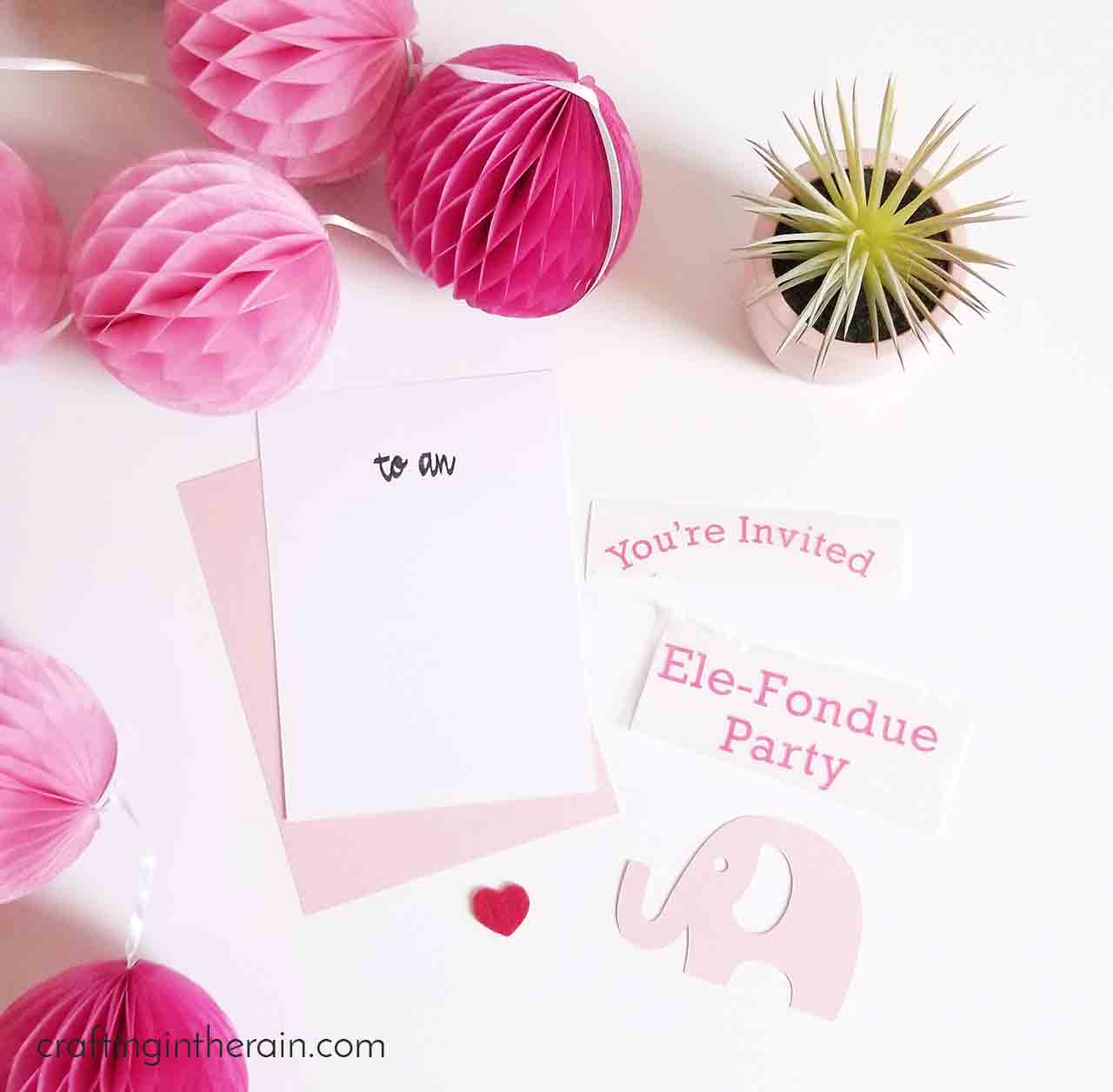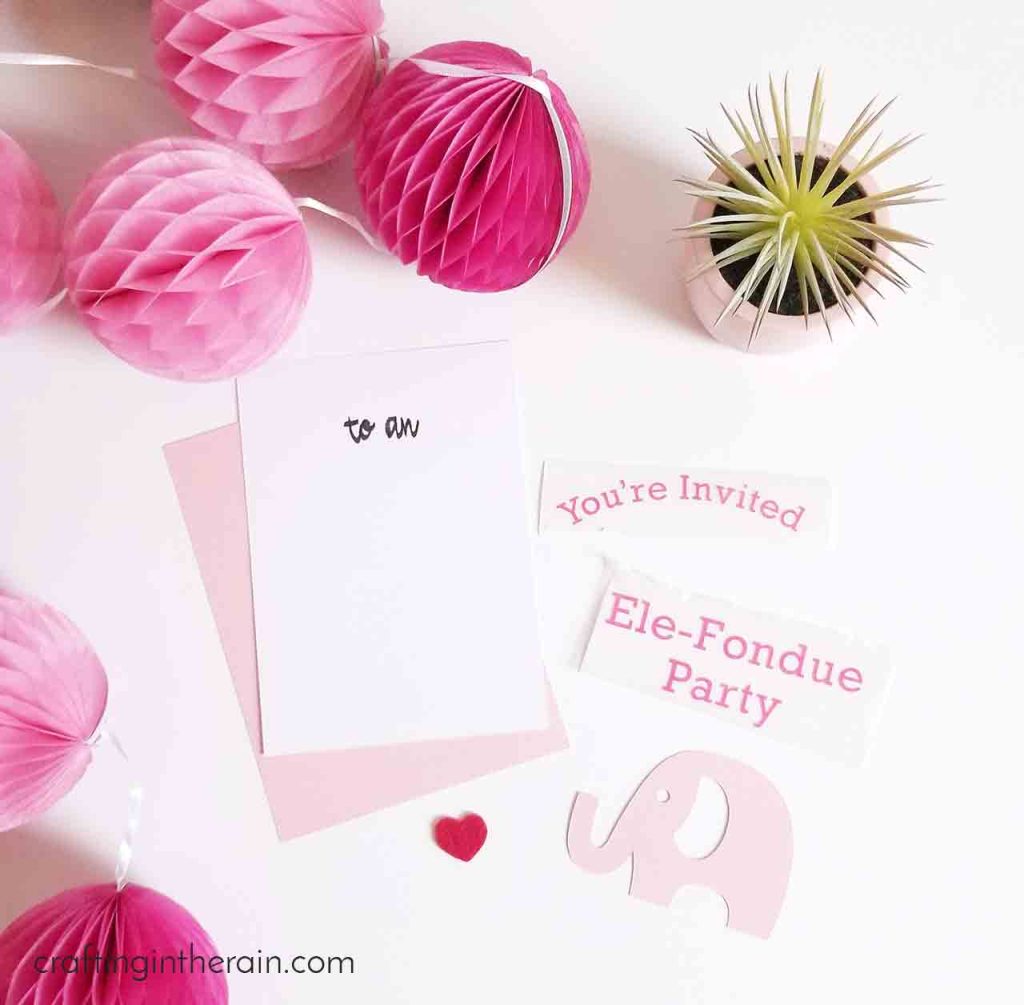 Here's my tip for getting vinyl to stick down on cardstock, especially if it's a little textured. I press my thumb right down where I'm peeling back the transfer tap and just roll it back. It helps the vinyl stay stuck down.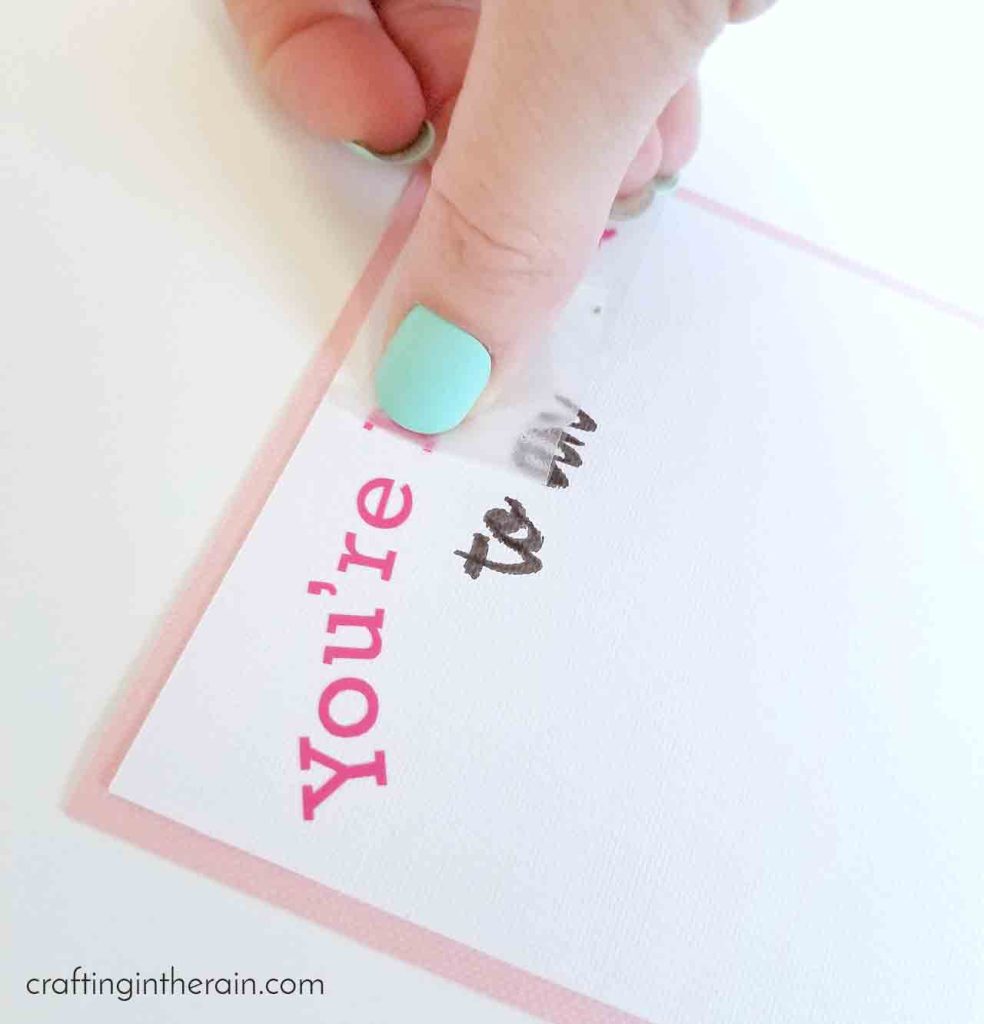 Once your invitations are delivered, it's time to decorate. Here's what I picked up from Oriental Trading:
Elephant plates
Pink plates
Elephant paper lanterns
Elephant hanging swirls
(Some of these items are on clearance, so grab them up quick!)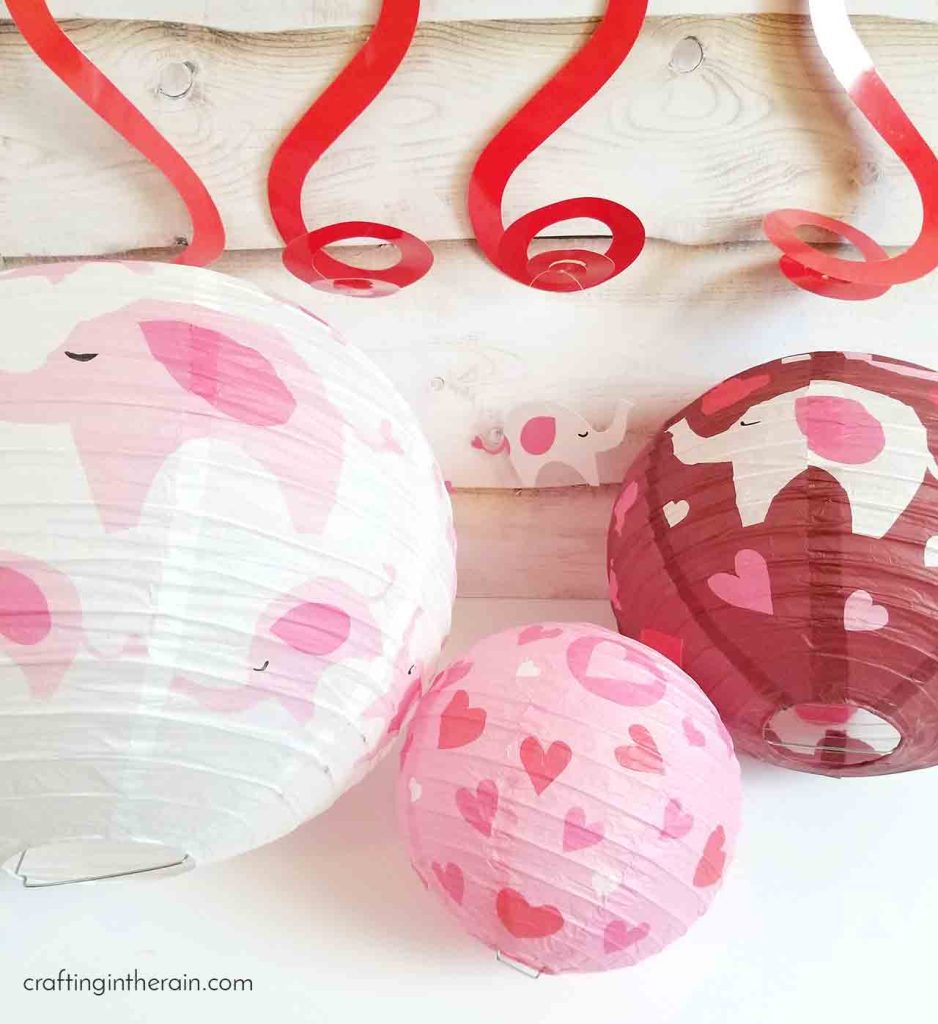 I make a cheese fondue and chocolate fondue from Mel's Kitchen Cafe. Need a fondue pot? Try this one!
To serve with cheese fondue
Pretzel roll pieces
Baguette or rustic bread
Summer sausage
Red pepper
Steamed broccoli
Apple slices
To serve with chocolate fondue
Strawberries
Marshmallows
Graham crackers
Pound cake chunks
Banana
Pringles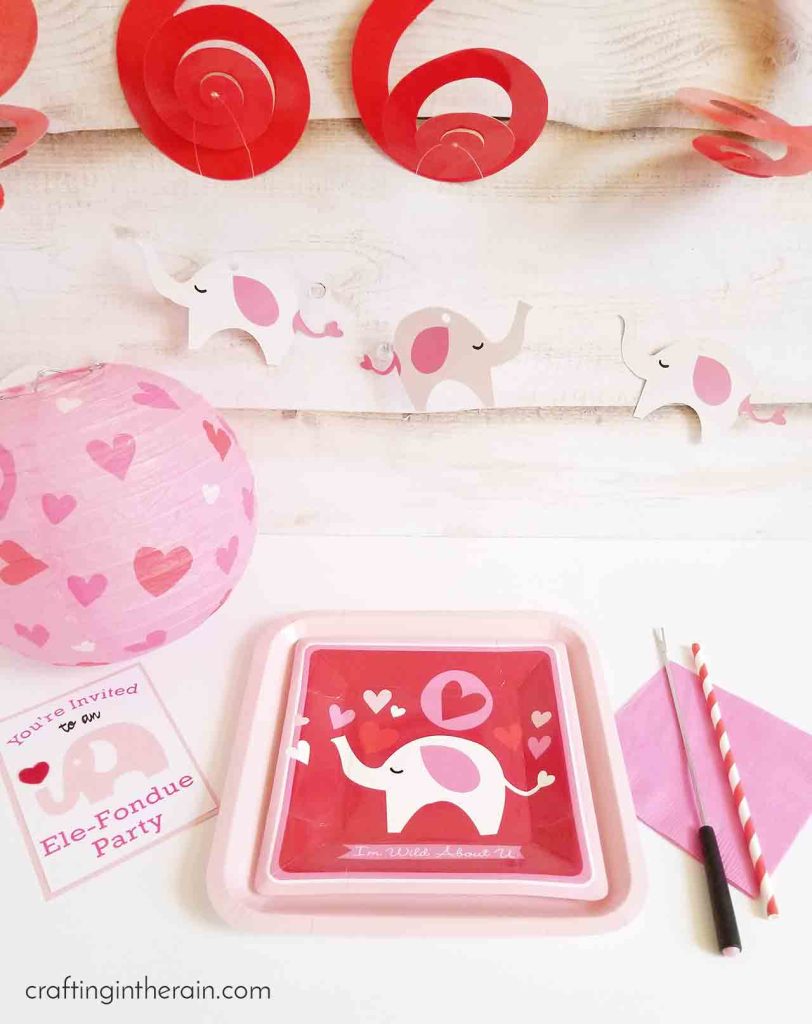 I want to know, have you ever done a fondue party with your kids? What are your favorite things to dip? Maybe we'll add something new to our spread this year.