Did you know you can decorate yoga blocks with HTV? I'm using cork yoga blocks for this tutorial, and they make a great custom gift.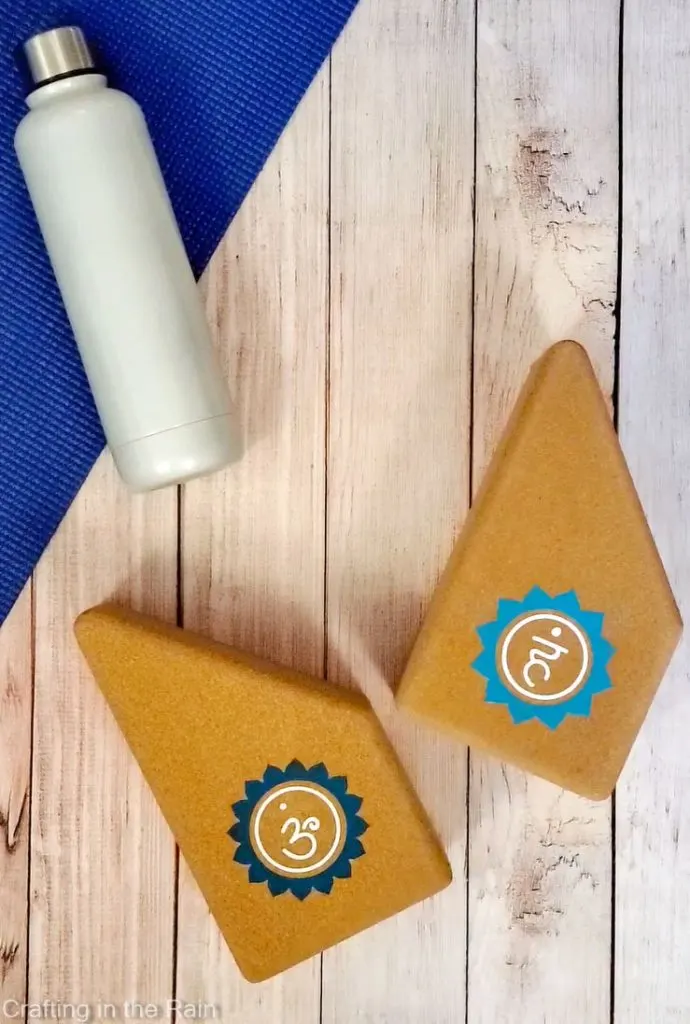 What are yoga blocks for
Yoga blocks can have many purposes during yoga practice. For me, it's because I'm such a beginner that I often need to bring "the floor" closer to me to help me stay balanced, or because I'm not yet flexible enough to do a full reach.
Yoga blocks can also help support certain parts of the body during different poses. They can alleviate stress on joints or sore muscles.
They can also be used for muscle strengthening by squeezing them between arms, legs, pressing them to the ground, etc.
Benefits of cork blocks
Any kind of cork product is usually a great choice because it's environmentally friendly. Cork is harvested from the bark of cork trees and then it grows back, absorbing carbon dioxide in the process.
As yoga blocks, they're resistant to absorbing moisture, so they'll stay clean for you. They have a bit of give so they're comfortable to use. They are also naturally non-slip, adding to their ability to help you keep balance.
Ok, so enough trivia bits for you. Let's get to the fun part. Iron-on vinyl is great to use on cork.
See here how I added HTV to cork boards.
Supplies to put HTV on yoga blocks
I used Poli-Tape TurboFlex so that I could get a quick application. But regular HTV would also work because cork can withstand heat. Think of the cork trivets used for hot pans on your table!
Choose the designs for adding to the yoga blocks. I used yoga images I found in Design Space (search for "yoga".) You can see my exact project here.
Size the designs to fit on the blocks, mirror the images, and cut.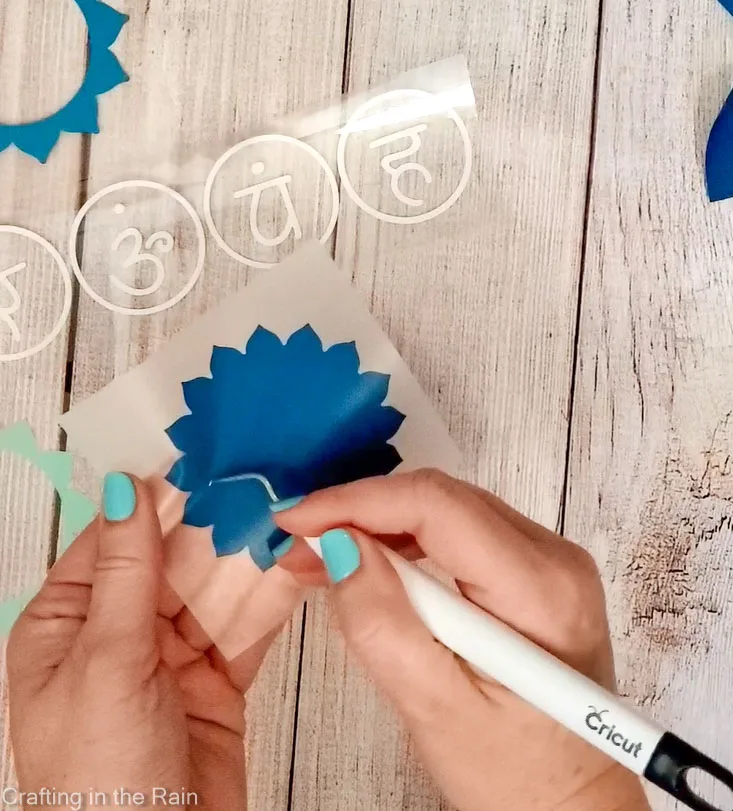 Weed the pieces and position them on the block. For these symbols, I pressed the colored frame first, removed the plastic, then centered the white exactly in the middle.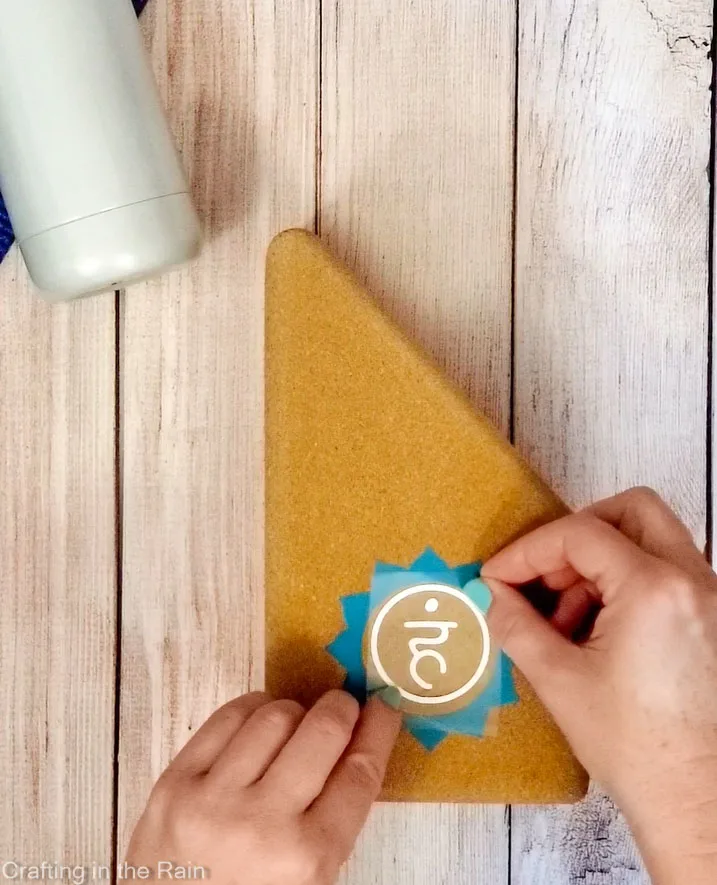 Replace the first carrier sheet before pressing it so that the first layer doesn't get damaged.
The iron-on vinyl feels totally smooth on the cork and won't interfere with using the blocks.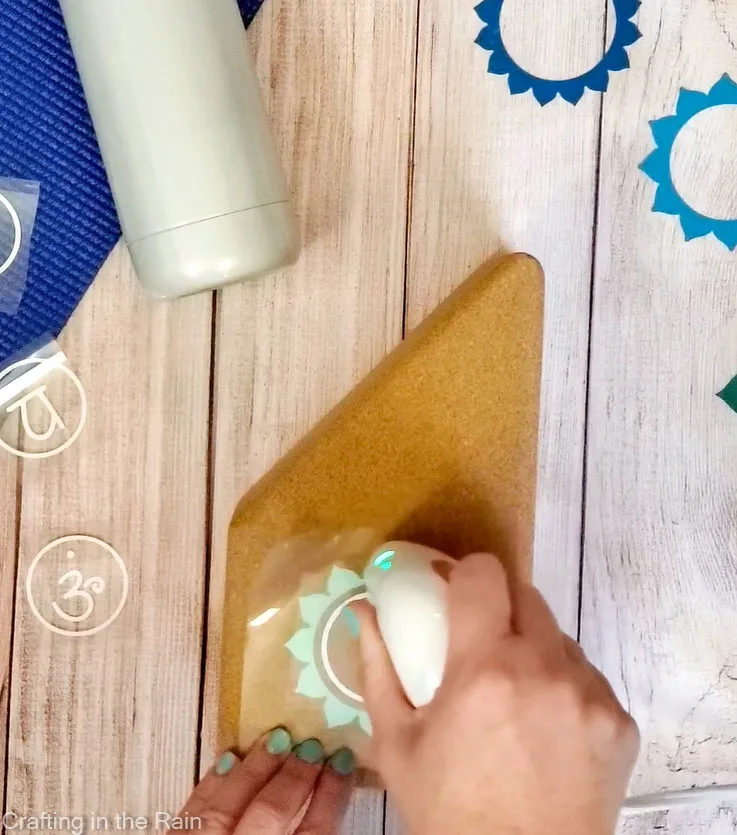 These would make a great gift for the fitness fan on your list, or even someone just getting started in yoga.
Check out this post for more iron on vinyl cork project ideas.