Get this free printable Santa's Workshop wordsearch, along with all these other Santa printables.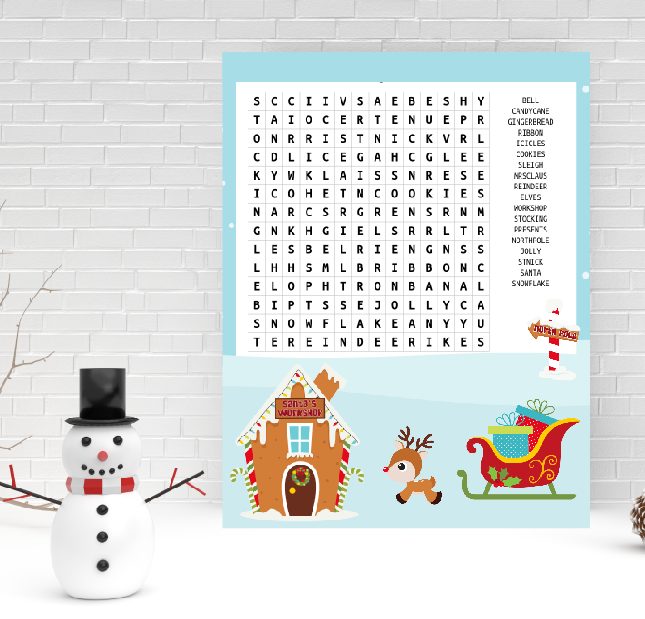 I hid 18 Santa-themed words in this wordsearch, and you'll find the answers forward, backwards, up, and down. No diagonals in this one. Here's the solution: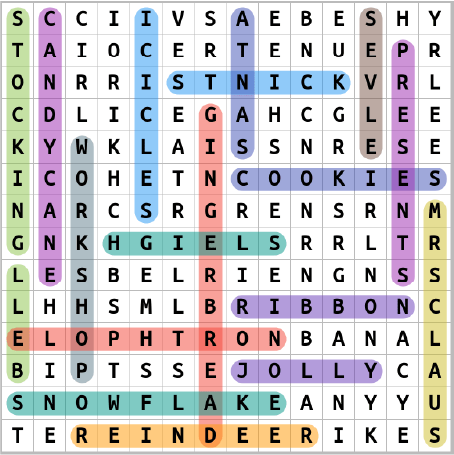 Use this form to sign up for the free Santa printables.
It would be fun in the classroom or at home. And lots of these Santa printables would be before for your Elf on the Shelf to bring from the North Pole!
Then check out all these other Santa printables too for games, gifts, and decor. I love our monthly collections, and it looks like you all too!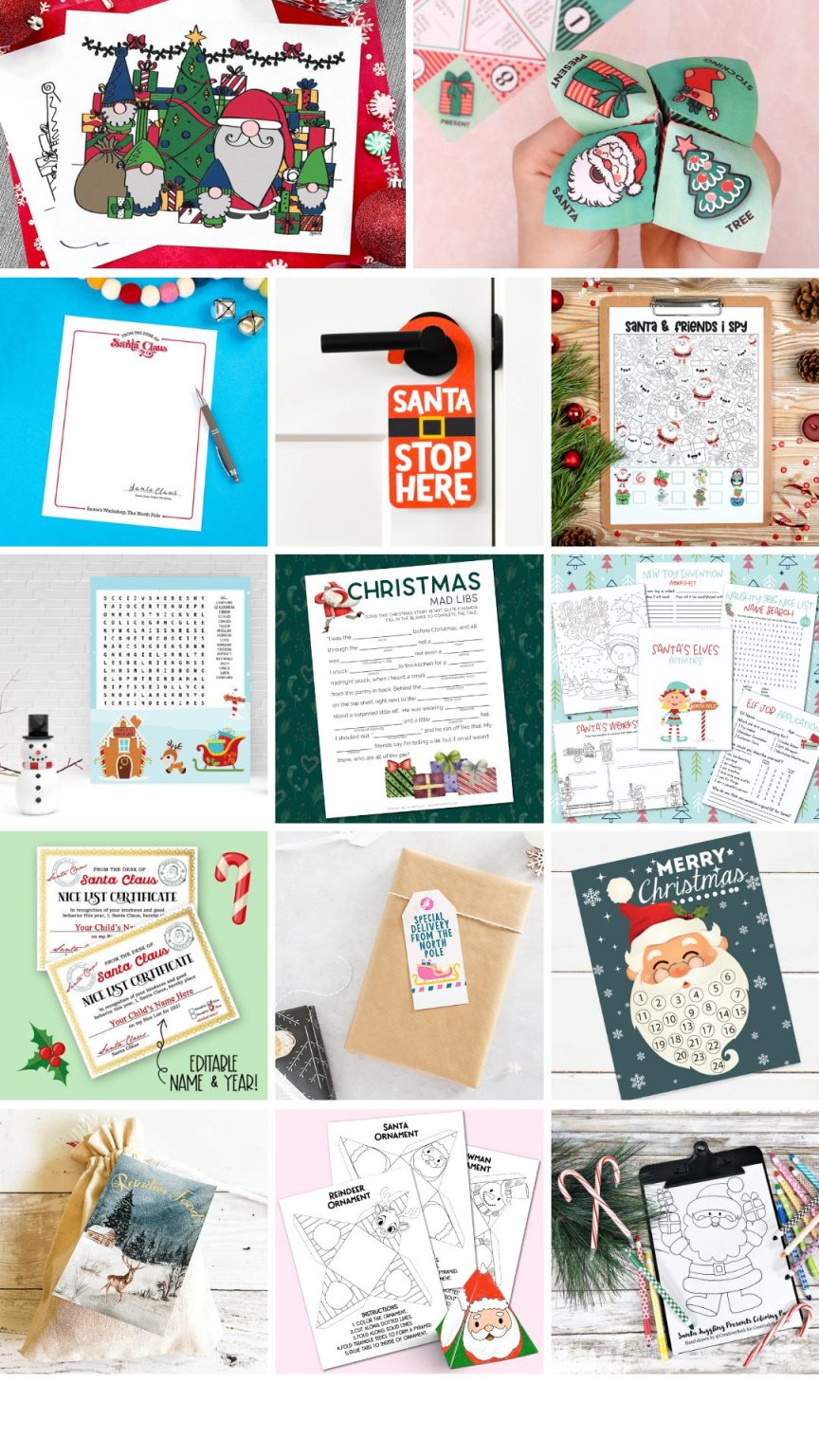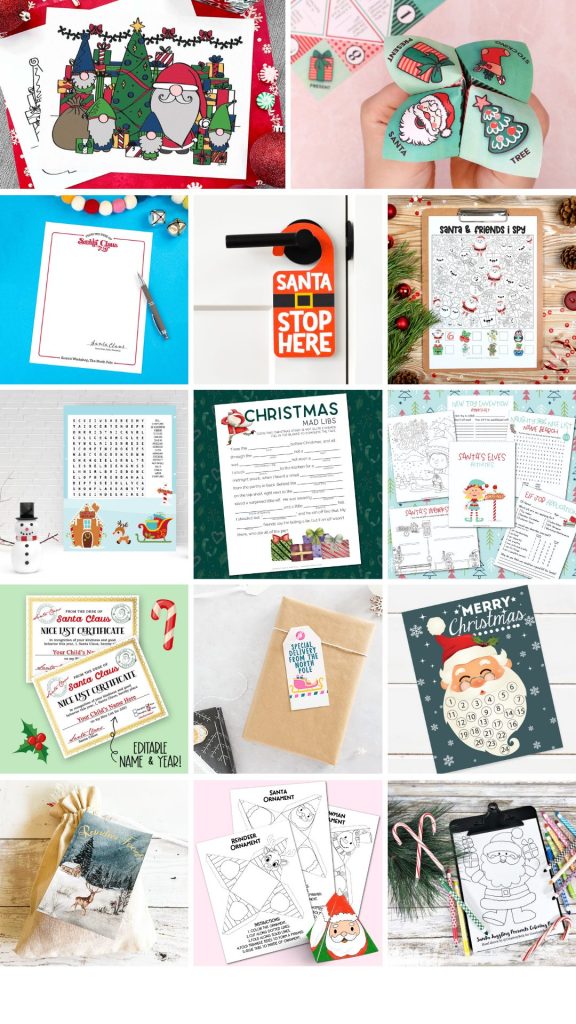 Santa Printables
Cute printable Santa activites for kids. These would be great to have your Elf on the Shelf bring!
We hope you'll like all these free Santa printables and that they help make your Christmas celebrations a little easier and more fun. Thanks for using them 🙂
If you ever have requests for things that you can't seem to find, please let us know!
Supplies you might need for printables: