Did you know that you can cut basswood with the Cricut Maker? Did you also know you could stain basswood? Using all that information, I created these two-toned Cricut coasters with resin.
Think of the ways that you could customize these coasters! Change the shape, change the stain colors, change the cut-out design, and more. There are a lot of options! Then once you get to the resin stage, the steps will be just the same.
Cut wood coasters with Cricut
Cut Cricut basswood using a Cricut Maker and Knife blade (see the post for how to cut wood with a Cricut) Get the Design Space file for this project here.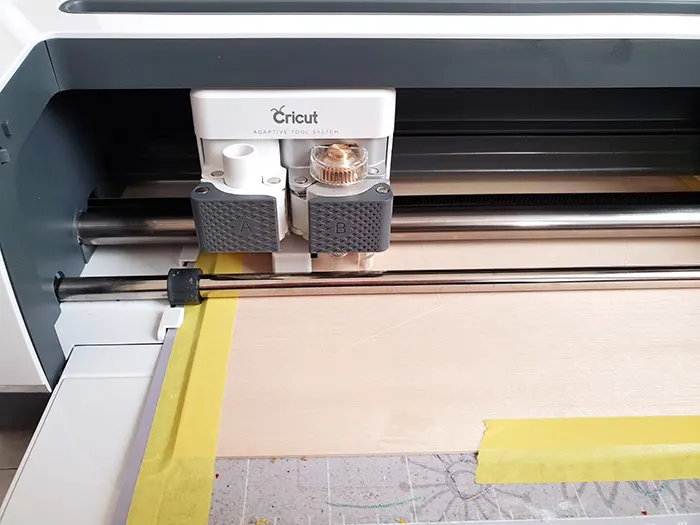 These are the pieces that will be cut out – be sure to check the cuts around pass 10, they may be finished!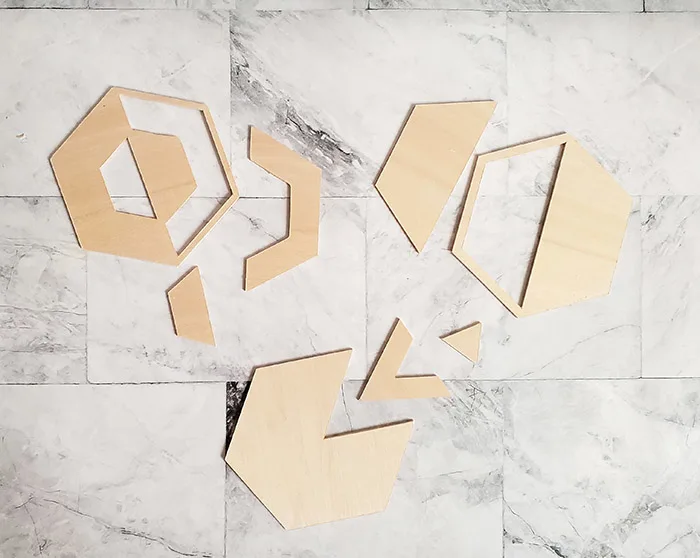 Lightly sand the edges of the basswood. Stain both sides with 2 different colors of wood stain, wiping off the excess. Let dry for 24 hours.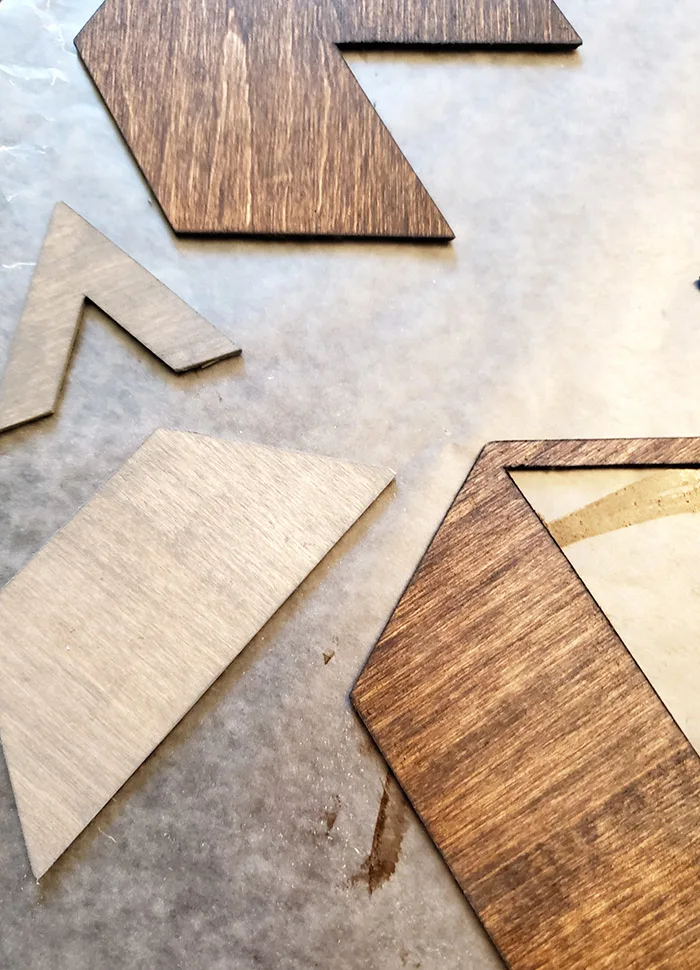 We need to first glue the coaster together before flooding the top to coat. Otherwise, the resin will slowly seep through the cracks before it cures.
Add resin to coasters
Mix a small amount of Envirotex Lite Pour-On resin. Follow package instructions and be sure to wear gloves and eye protection.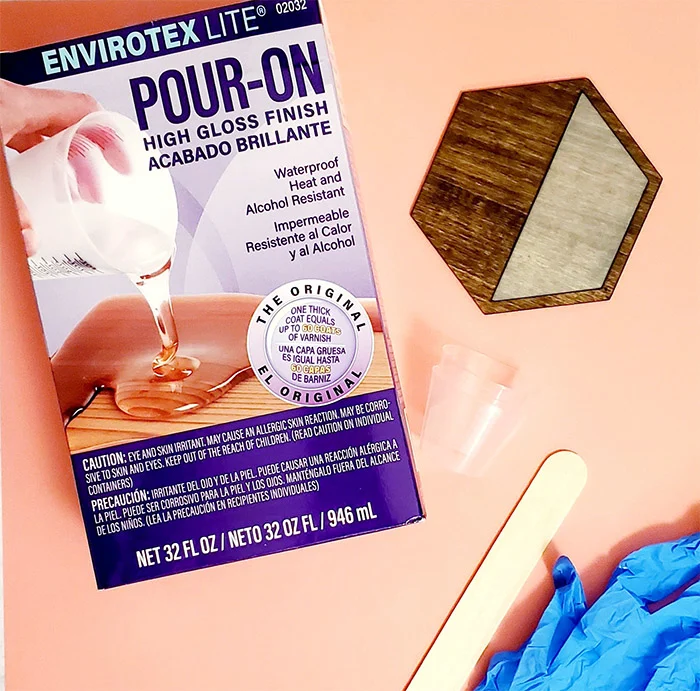 Measure 1/2 tablespoon each of resin and hardener into a small mixing cup. Stir for 2 minutes with stir sticks.. Transfer to another cup and stir for another minute with a new stick.
Press coasters on a piece of contact paper that is sticky side up. This will keep everything in place. Drip resin onto the seams and spread with a stir stick. Let harden overnight.
Carefully peel away the contact paper and turn the coasters over. The bottom will now be the top.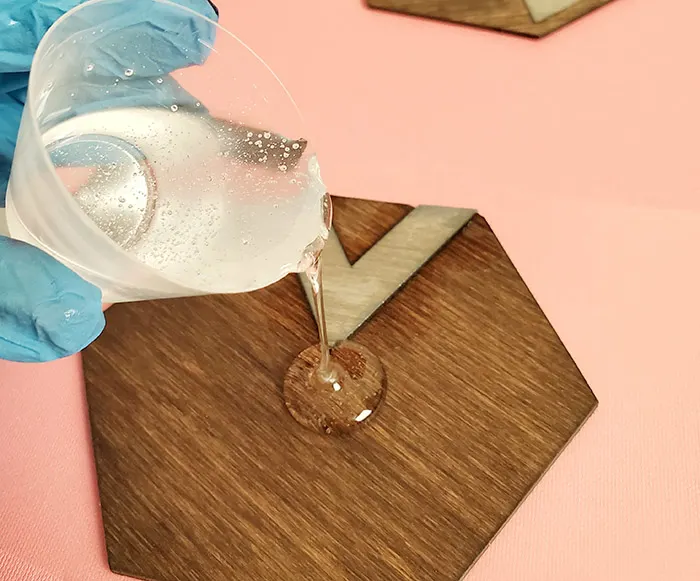 Mix enough resin to have 1 tablespoon per coaster. Pour over the top of the coaster and spread with a stick to the edges, but don't drip over the edges.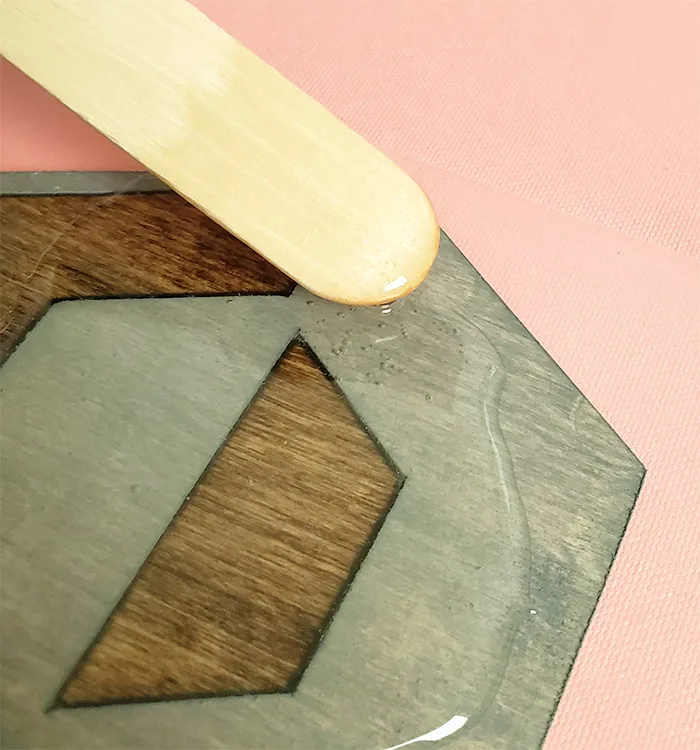 After about 15 minutes, exhale over the surface, or use a small heat gun on to remove any bubbles. Let cure for 24 hours in a dust-free, well-ventilated area.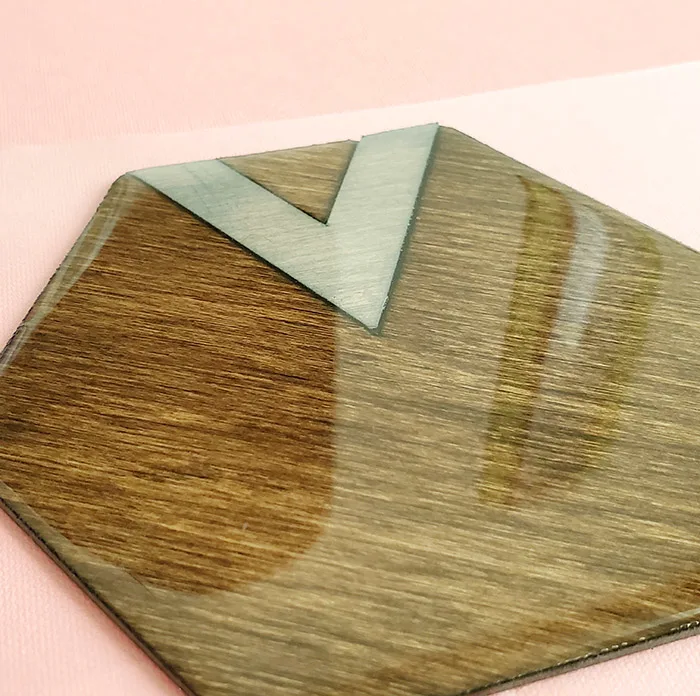 After the resin is completely hardened, you have a set of trendy, glossy, DIY wood stained coasters. You could also glue a piece of felt to the bottom of each coaster to additionally protect any tables surfaces.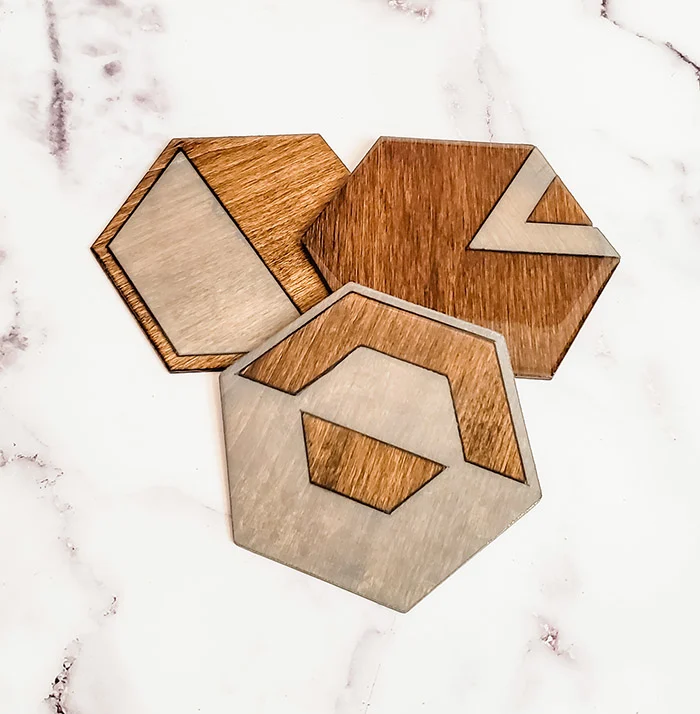 Do you like the look of the hexagon coasters? Would you make a different shape instead?
This resin cat jewelry set is another great beginner resin project.