Enjoy these free Kindness SVGs this month! I went with a cute illustration and the phrase "Be kind to your mind."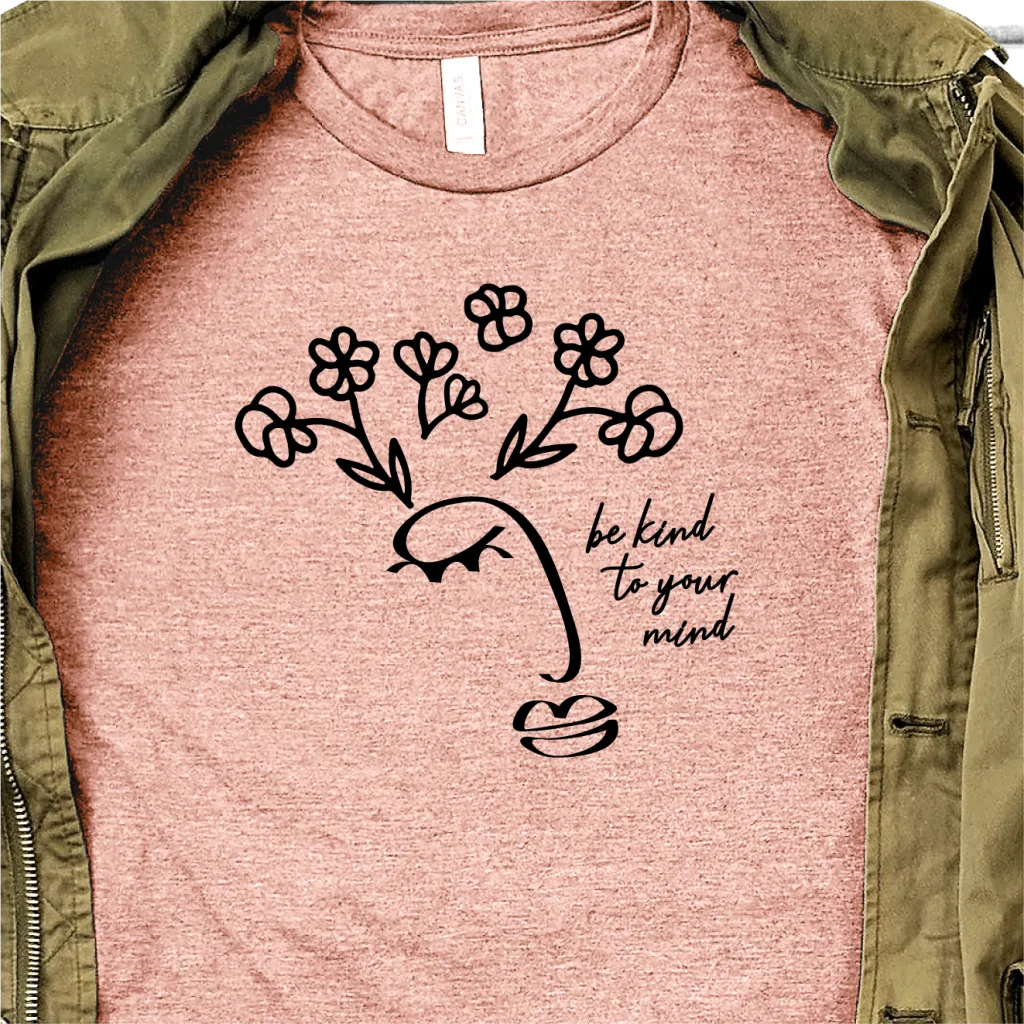 I'd love for you do download this free SVG and use it on your own project. Will you make a shirt like this? Or a bag? Or even a notebook cover?
Use this form to get the SVG link emailed to you.
Like usual, I want to send you over to all my friends' posts too so you can pick up their designs.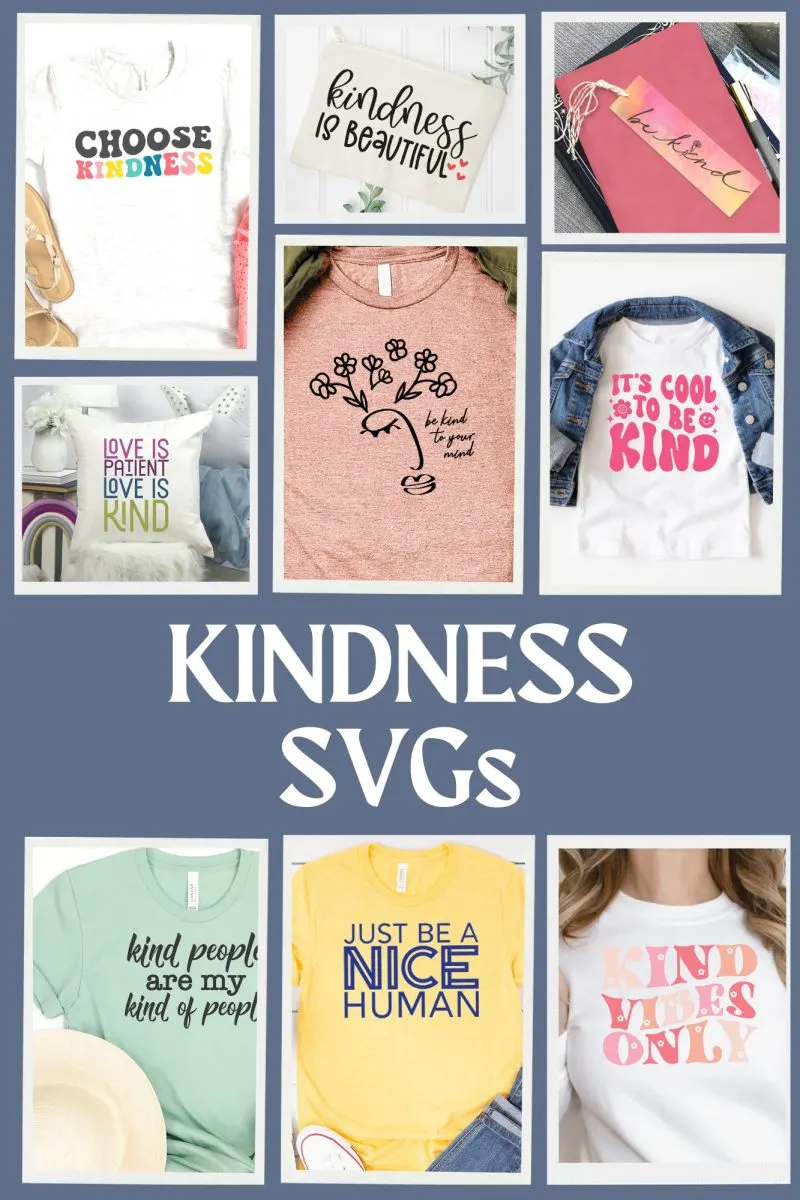 Kindness SVGs
Put a little more kindness out into the world with these trendy Kindness SVGs.
USEFUL TIPS FOR USING SVGS
SUPPLIES FOR USING SVGS