If you have a teenage girl in your house, you may recognize this as a VSCO pumpkin before I even have to describe it to you.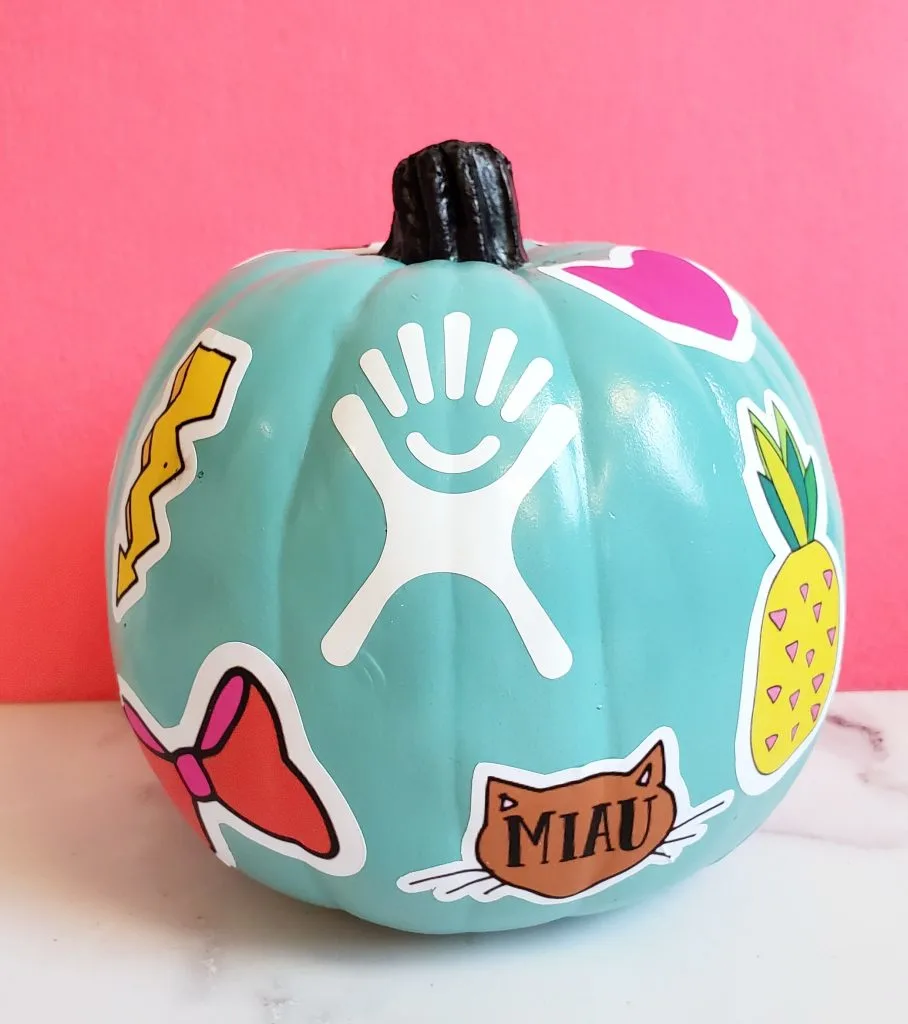 If you are unfamiliar with the term "VSCO girl," here's what I've gathered from my kids. It's a way to describe a lot of trends that have come back from the 90's. Plus Hydro Flasks. Lots of lip gloss, lots of scrunchies. And now Hydro Flask water bottles covered in large, bright stickers.
So I thought it would be fun to run with the trend and make my own VSCO girl pumpkin, dressed as a Hydra Flask sticker collage. I even DIY'd the stickers!
If you want to make your own in the next few days before Halloween – or because you think you should have one in your house year-round, here's what you'll need.
Plastic pumpkin
Spray paint (I used this exact MyColorShot color)
Black paint and brush
Stickers (this sticker set has great variety) or printable vinyl (get printable vinyl, not sticker paper!)
White vinyl (get printable vinyl, not sticker paper!)
Cricut on Amazon or check Cricut.com price
Spray paint the plastic pumpkin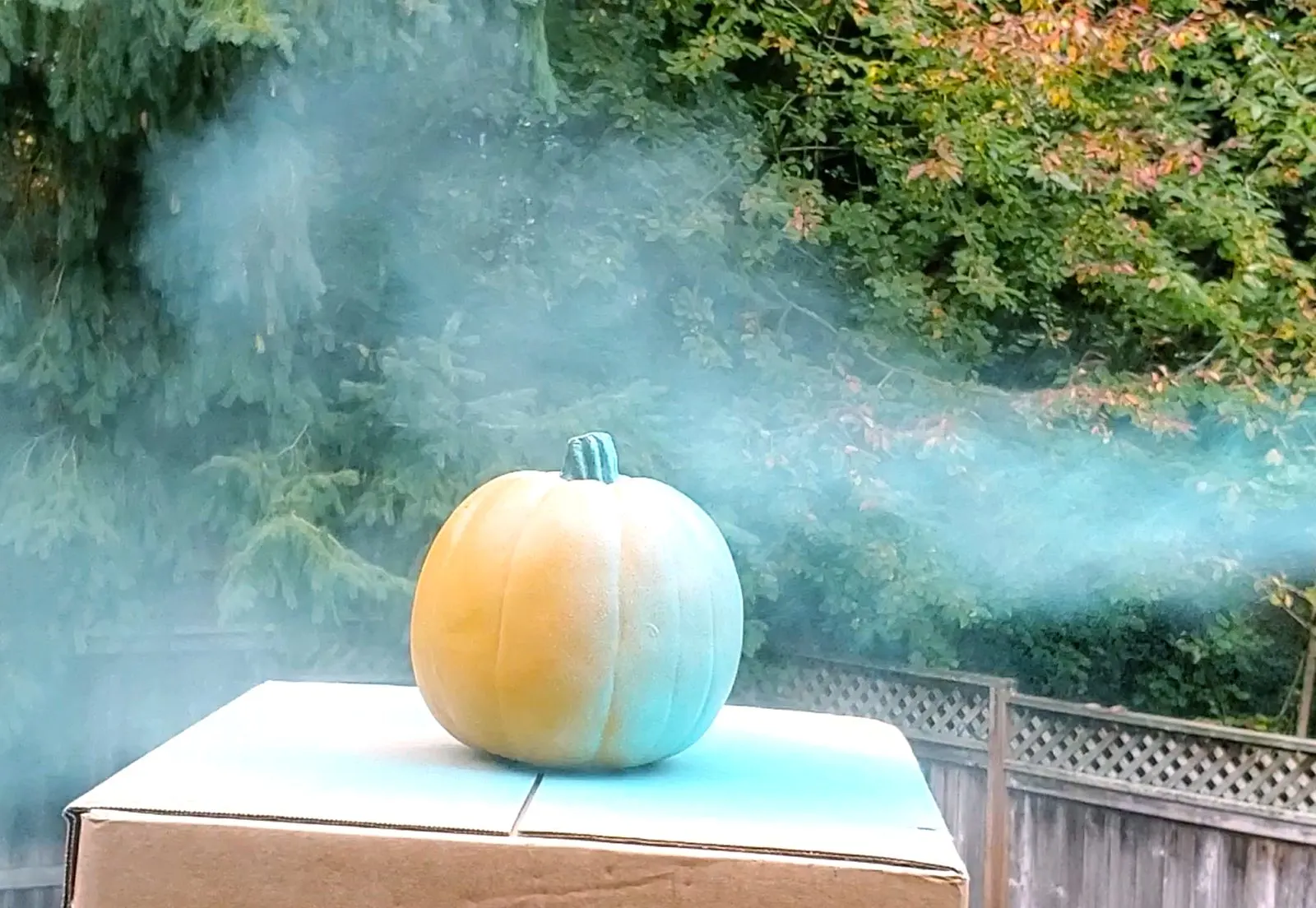 Start by spray painting the pumpkin – or, if your craft store is selling some of those pumpkins that are already teal, you can grab one of those.
Hydro Flasks come in all kinds of colors, so choose your favorite spray paint color.
The pumpkin will probably need two coats of spray paint. When it is dry paint the stem black.
While the black paint dries, you can get the stickers ready if you're making your own.
Make stickers with a Cricut
Here's a great post on how to make stickers with a Cricut.
I purchased my sticker clip art from Design Bundles. Try searching for "patches" to get a lot of good graphics like these.
The two specific bundles I used were Summer Stickers and Patches.
You can upload individual pngs to Design Space following the tutorial I linked to above.
I recommend turning off the bleed and then choosing to use the "system dialog." Then you can change the print quality to "best" and you'll get better color on your stickers.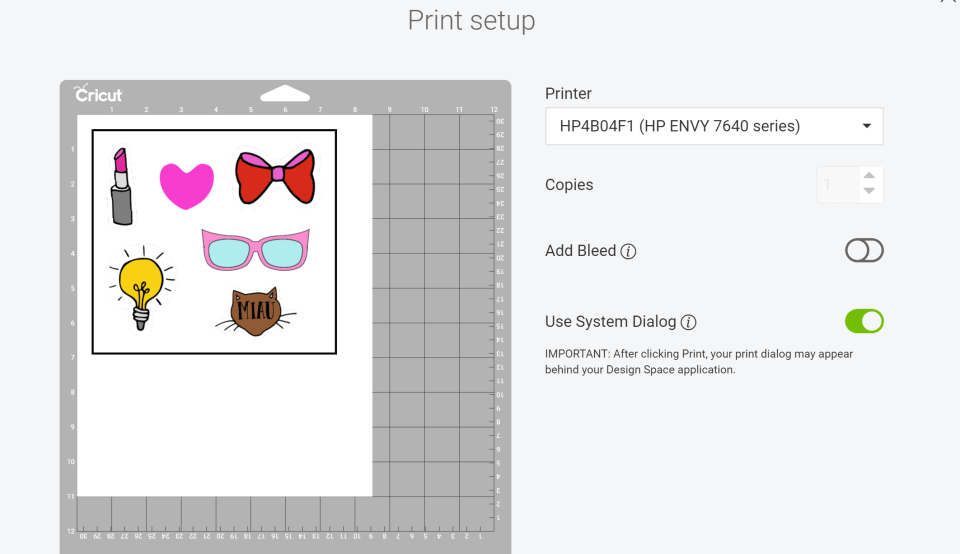 I also suggest the printable vinyl and not sticker paper. Sticker paper is too thick to lay down nicely on the pumpkin, and it has a hard time loading into most printers. Don't use it here!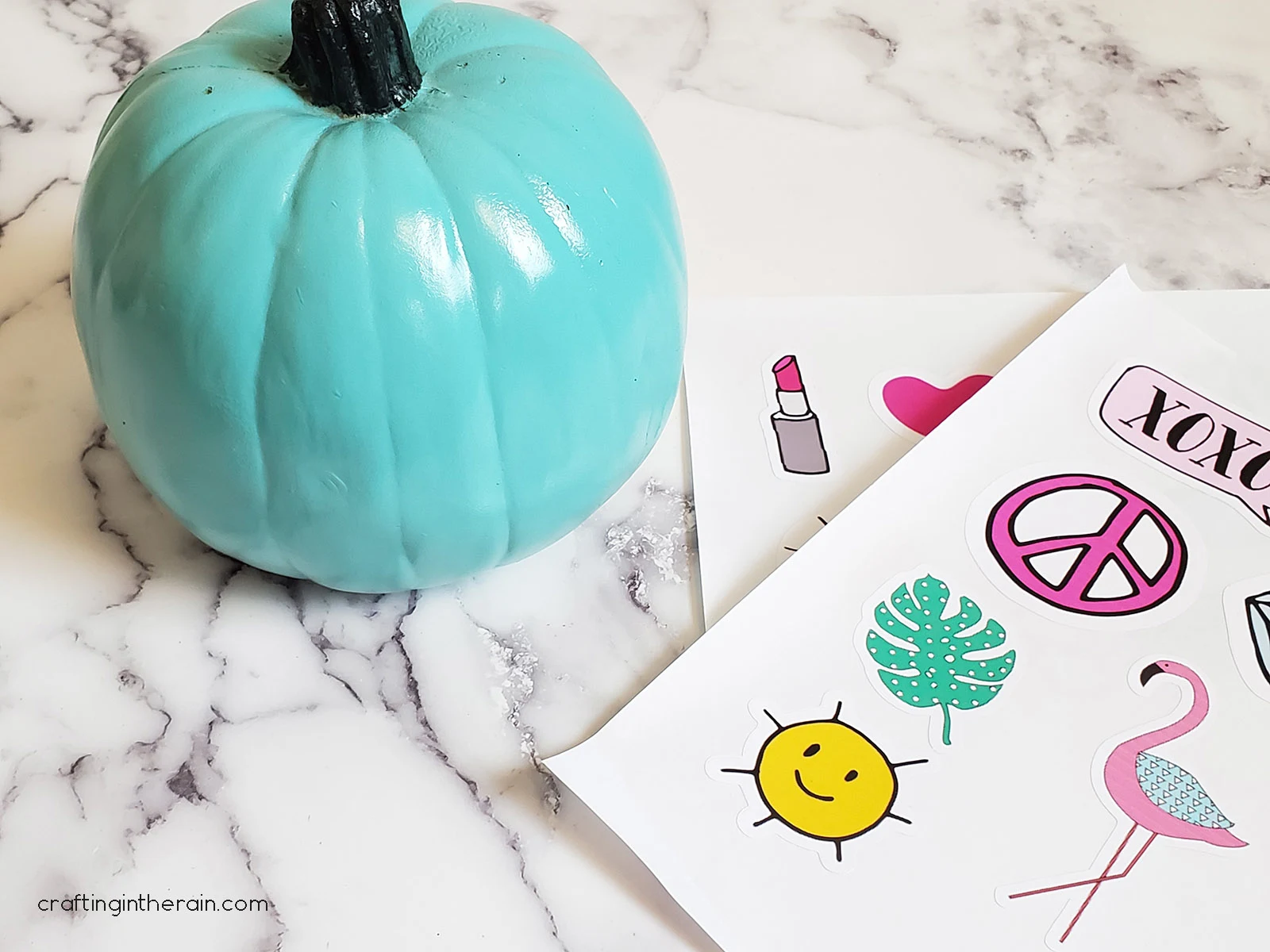 I also found a Hydro Flask logo and uploaded it into Design Space to cut a white vinyl logo.
Add the logo to the pumpkin, then fill in the rest with stickers. I liked my aqua blue color so much that I wanted it to still show through – but you can really load it up if you want.
My final tip is to blast each sticker with a hair dryer after they're all on the pumpkin. Then you can press out almost all the wrinkles. This would probably help on purchased stickers too.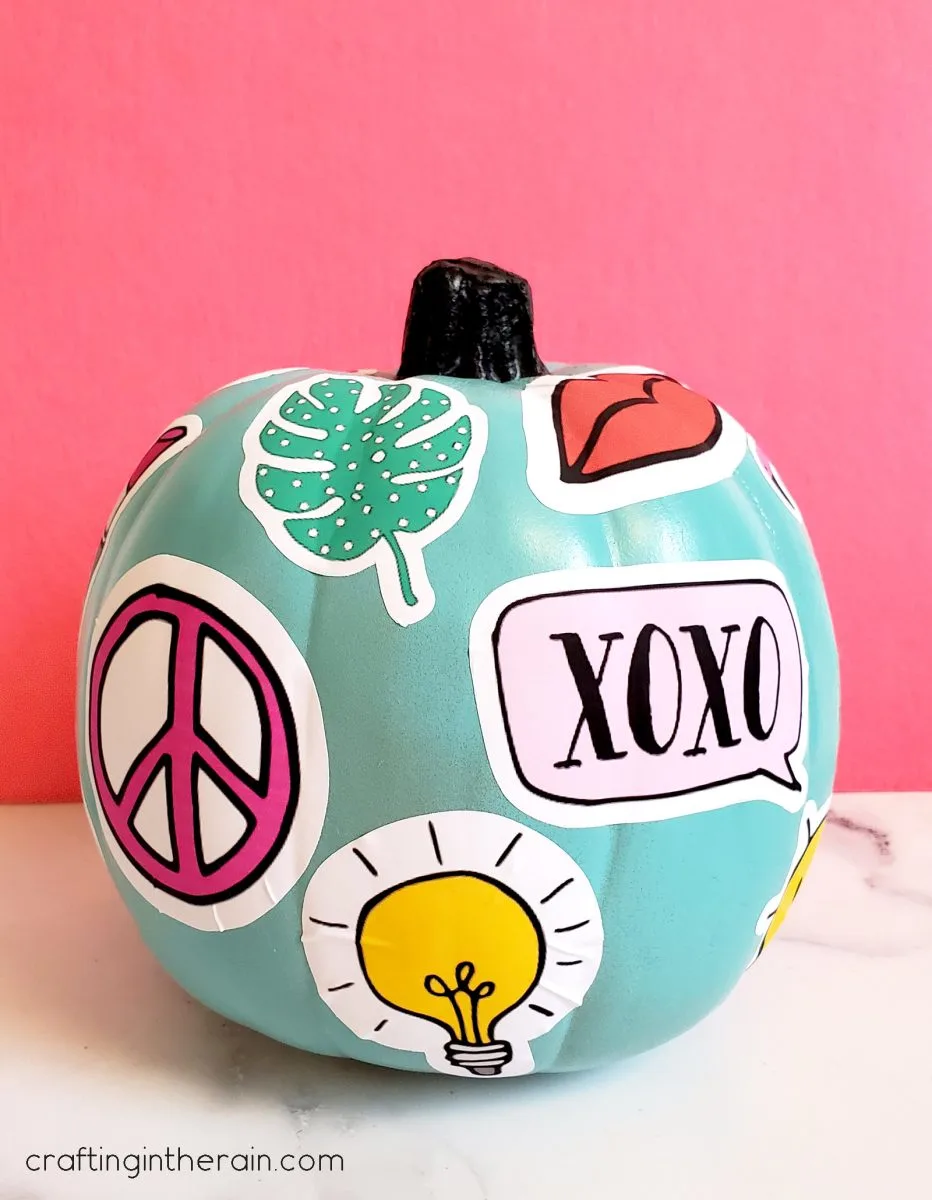 Aren't they so cute? I dare you to make one and see if you can get your teens to roll their eyes at you!