This is a sponsored post written by me on behalf of Cricut. All opinions are 100% mine.
Cricut Joy is the newest machine in the Cricut family. Whether you have a Cricut machine to tell you all about it, plus how to use Cricut Joy to make gifts – and you can decide.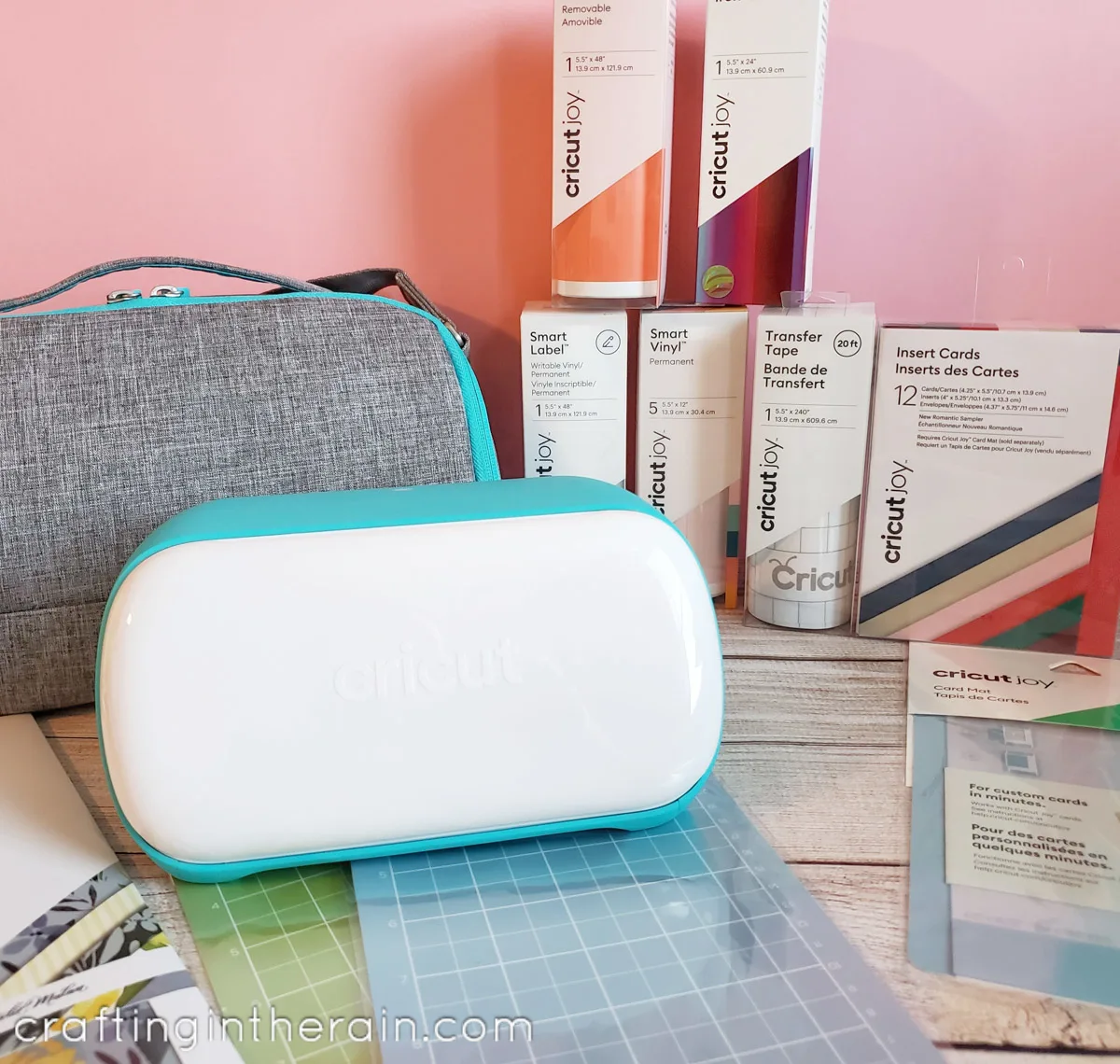 The Cricut Joy is a small, lightweight crafting powerhouse. It can travel around your house to where you'll use it the most. It's also awesome if you don't have a large area to dedicate to crafting in your house. It's super simple to use. There are no buttons or dials, it simply powers on once it's plugged in. New Smart Vinyl can be cut without a mat and can cut a design up to 4 feet long. These designs can be repeated for up to 20 feet of cutting length.
What comes in the Cricut Joy box?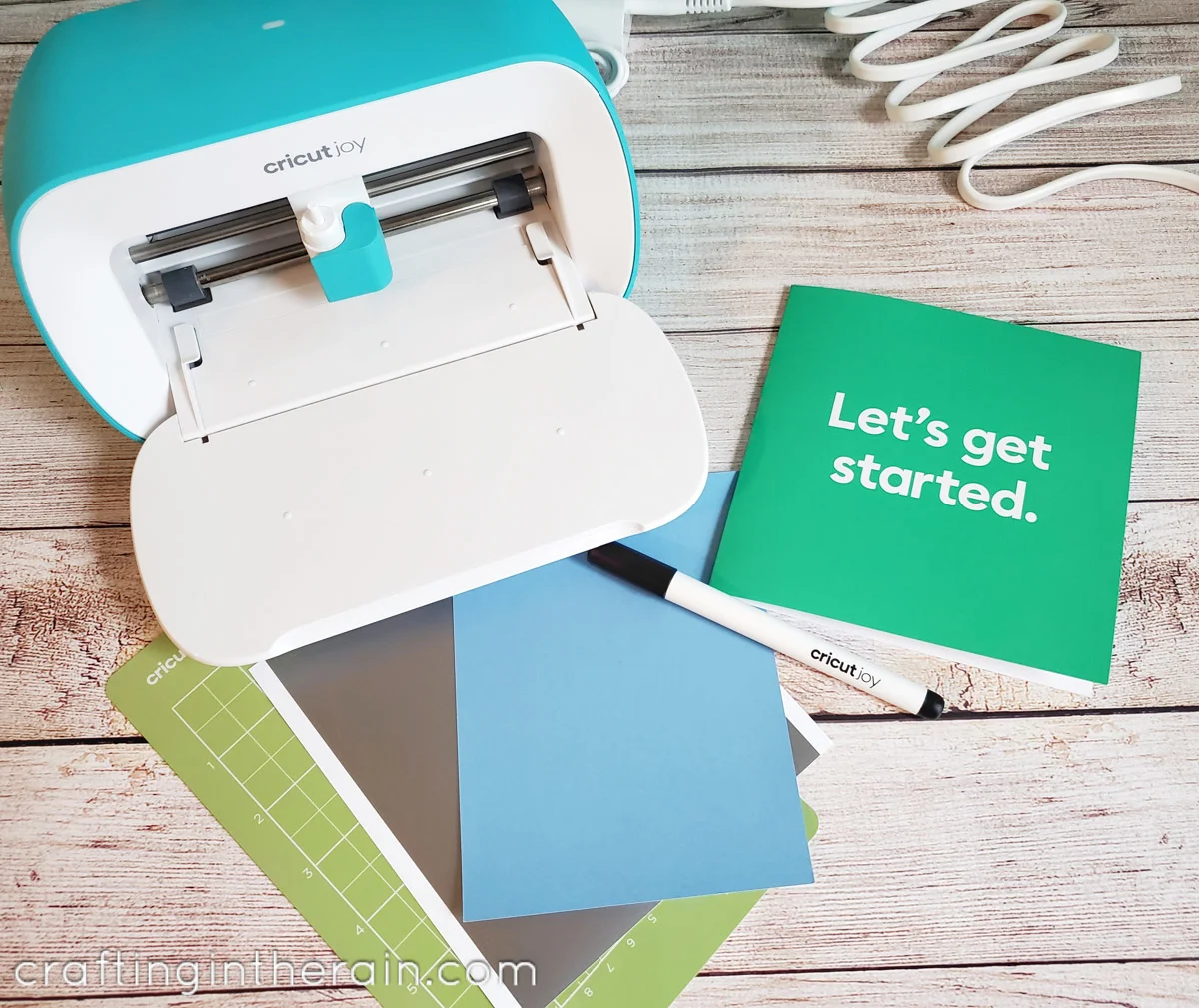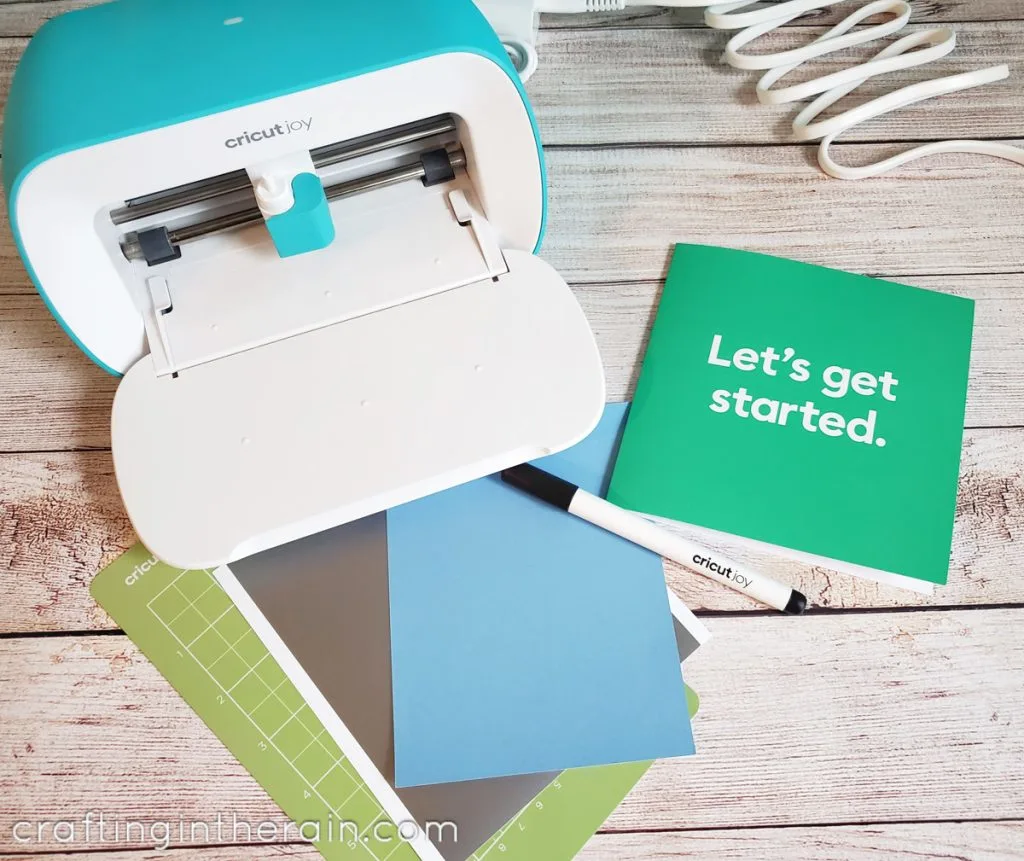 The box includes the machine, power cord, and instructions. You get a small green mat and a black pen as well as samples to try your very first cuts. The blade comes pre-installed and ready to cut.
What can the Cricut Joy cut?
Cricut Joy can cut just about everything you can cut on a Cricut Explore machine, but not the materials that need special blades in the Cricut Maker.
Corrugated Cardboard
Flat Cardboard
Foil Poster Board
Cardstock
Glitter Cardstock
Insert Card – Cardstock
Iron-On (all types: everyday, glitter, mesh, holographic, etc)
Infusible Ink Transfer Sheet
Smart Iron-On
SportFlex Iron-On
Faux Leather (Paper Thin)
Deluxe Paper
Deluxe Paper, Adhesive Backed
Deluxe Paper Foil Embossed
Foil Paper – 0.36mm
Pearl Paper
Shimmer Paper
Smart Label Writable Paper
Sparkle Paper
True Brushed Paper
Foil Acetate
Adhesive Foil
Chalkboard Vinyl
Dry Erase Vinyl
Premium Vinyl
Smart Label Writable Vinyl
Smart Vinyl
Stencil Vinyl
Party Foil
Window Cling
I've come up with 10 little ways you can incorporate the Cricut Joy into gift-giving.
Gift wrap to make with Cricut Joy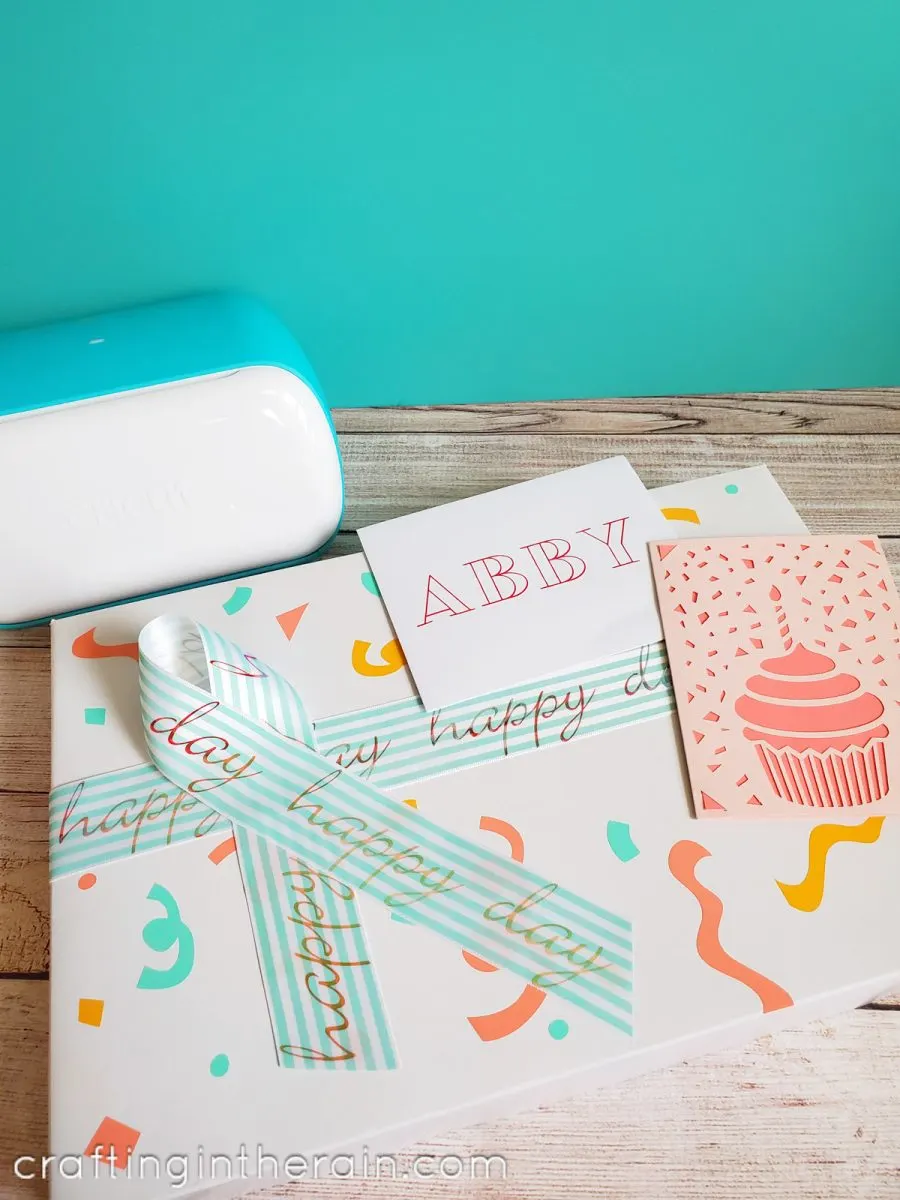 Card
Envelope label
Vinyl decorations for the box or bag
Iron-on vinyl added to ribbon
Gifts to make with Cricut Joy
(The links below go to posts where I have made the project with a different Cricut machine – but the Cricut Joy can cut those same materials, and the step by step process for making the item is the same)
Long iron-on vinyl design down the sleeve of a shirt
Blank cards they can use
Personalized water bottle
I'm going to show you how to use the Cricut Joy to make a card with the card mat, and decorate the rest of the gift as well.
Make a card with Cricut Joy Card Mat
The new card mat is one of the coolest advances in paper crafting. Create beautiful cards in no time flat.
What comes in a Cricut card kit
In each Cricut Joy Insert Card Kit you get 12 cards (pre-folded), 12 envelopes, and 12 inserts – the flat piece that tucks behind the cut out card front. You can find a variety of color combinations as well as set that have patterned acetate as the insert.
Load card onto card mat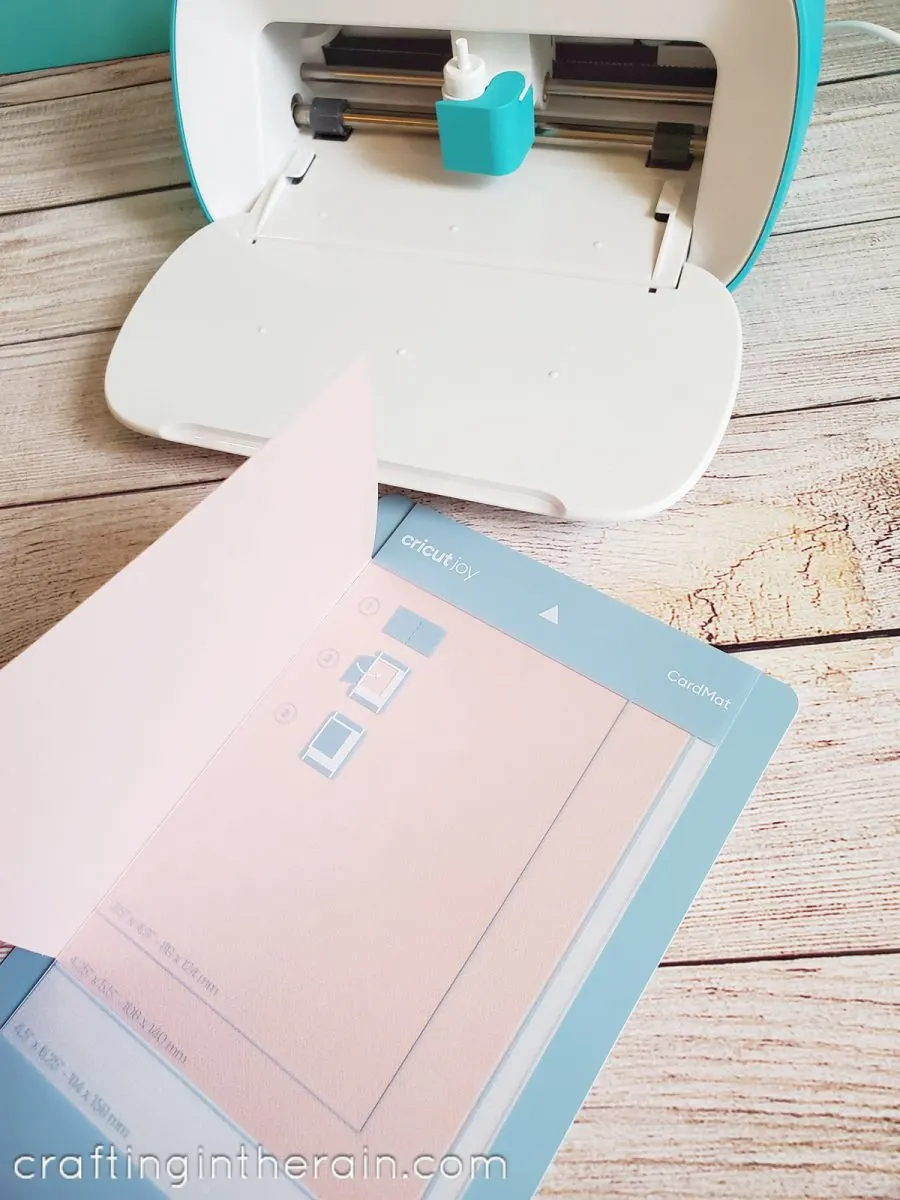 Remove the plastic liner to expose the sticky part of the plastic on the top of the mat. Tuck the back of the card behind the clear plastic layer of the card mat and fold over the front to stick down. Choose one of the Cricut Joy Insert Card designs in Design Space and choose "Insert Card" as the material. Load the mat and cut.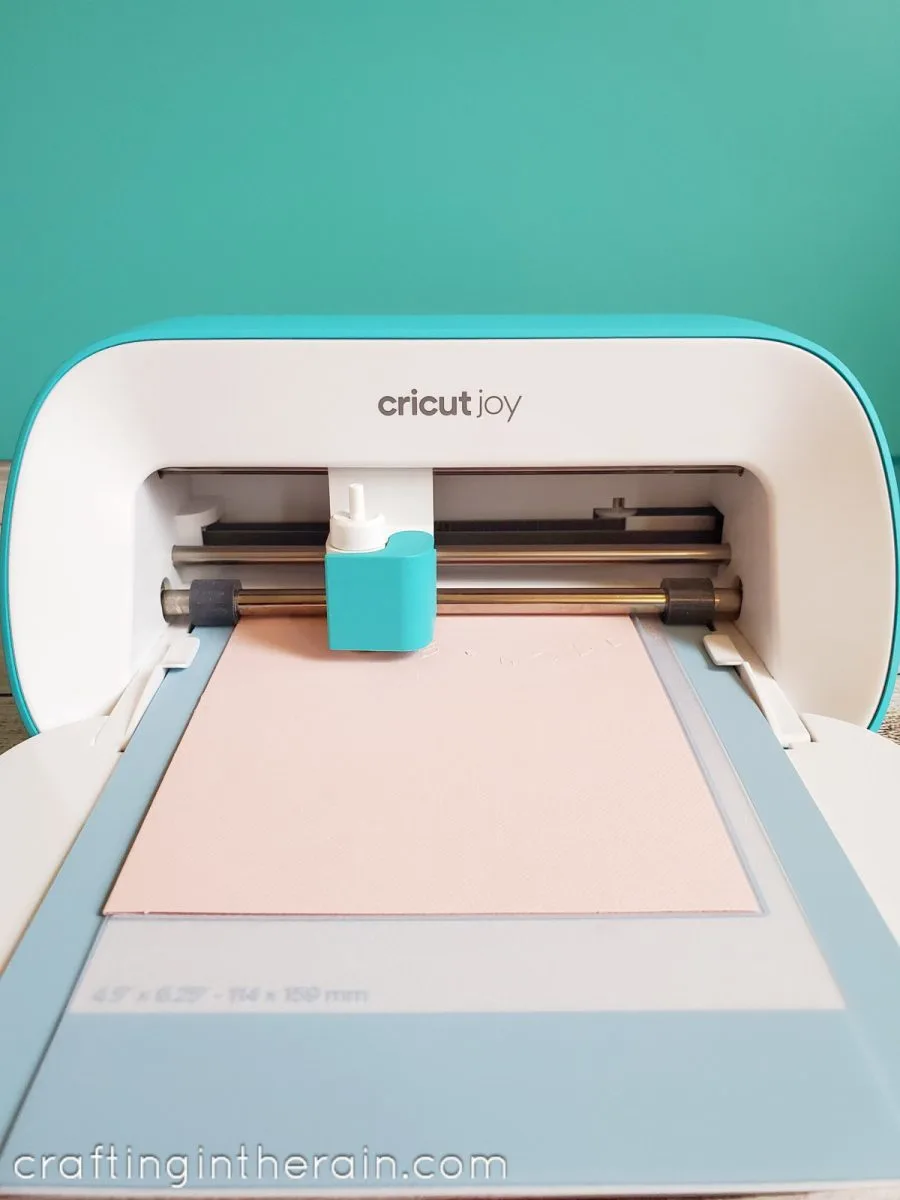 Assemble the Insert Card
The machine will cut only the top layer of the card. Remove from the mat and secure one of the insert pieces of cardstock by tucking in at the corners. You can dab a bit of glue in a couple of places on the back side of the card front before adding the insert to help secure it even better and prevent gapping.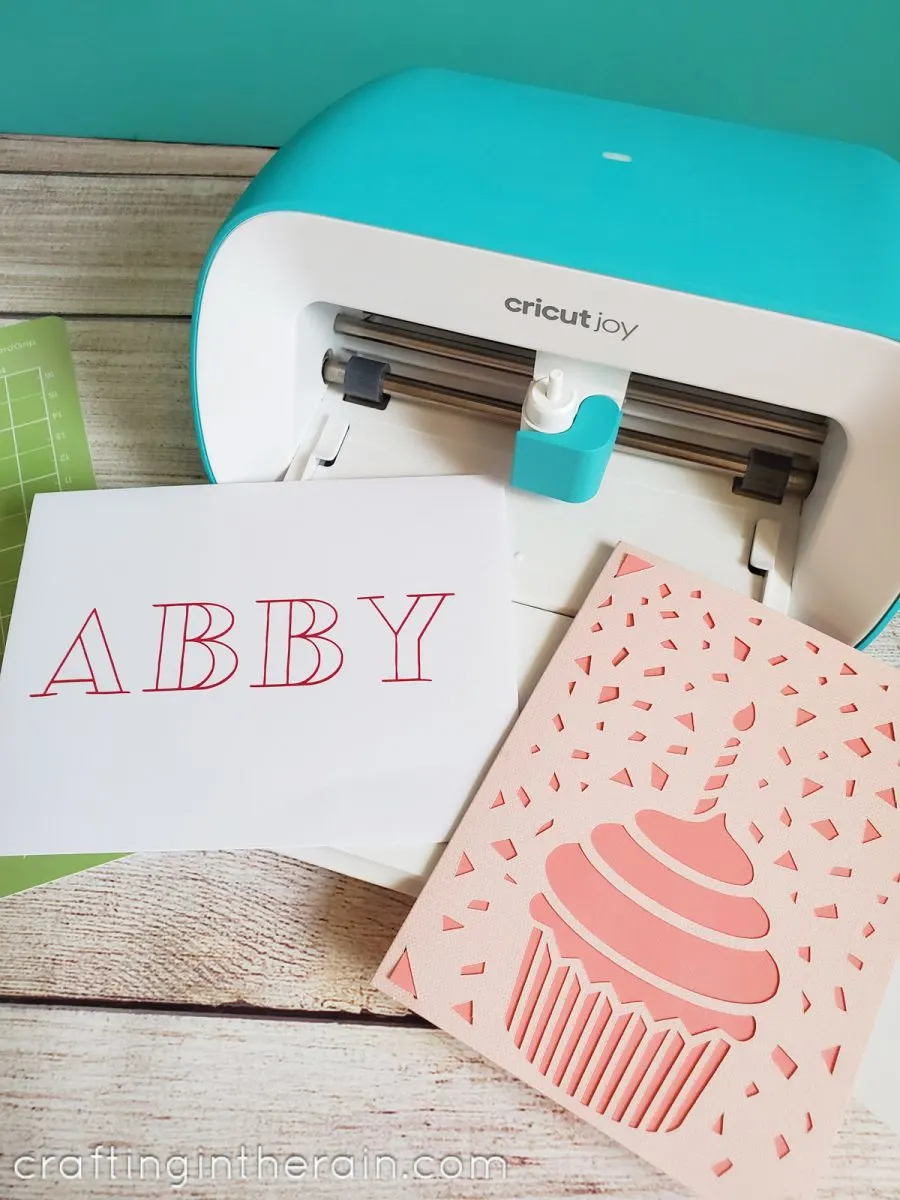 Cut vinyl with Cricut Joy
To label the card envelope, I cut a scrap piece of adhesive vinyl and put it on the green mat that came in the box with the Joy.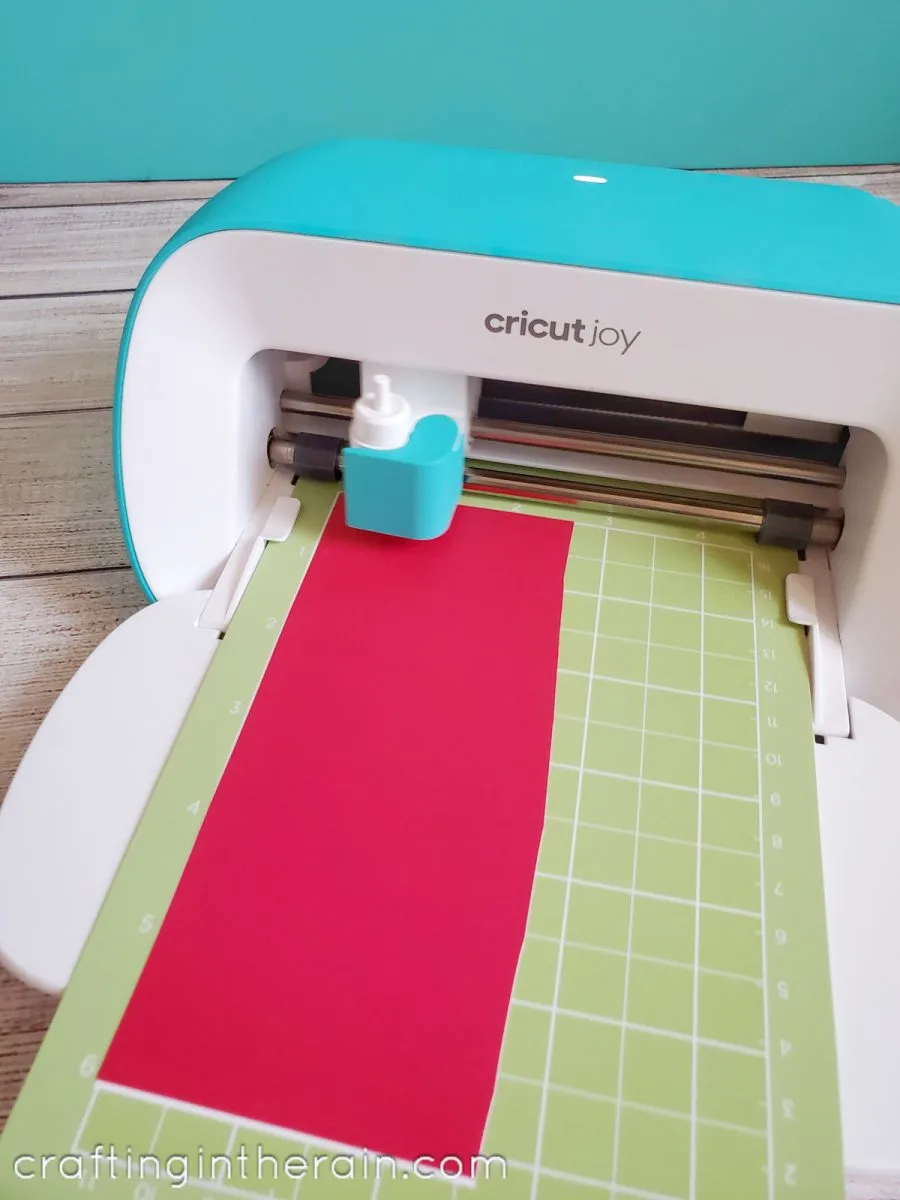 A bit of transfer tape and it went right onto the envelope.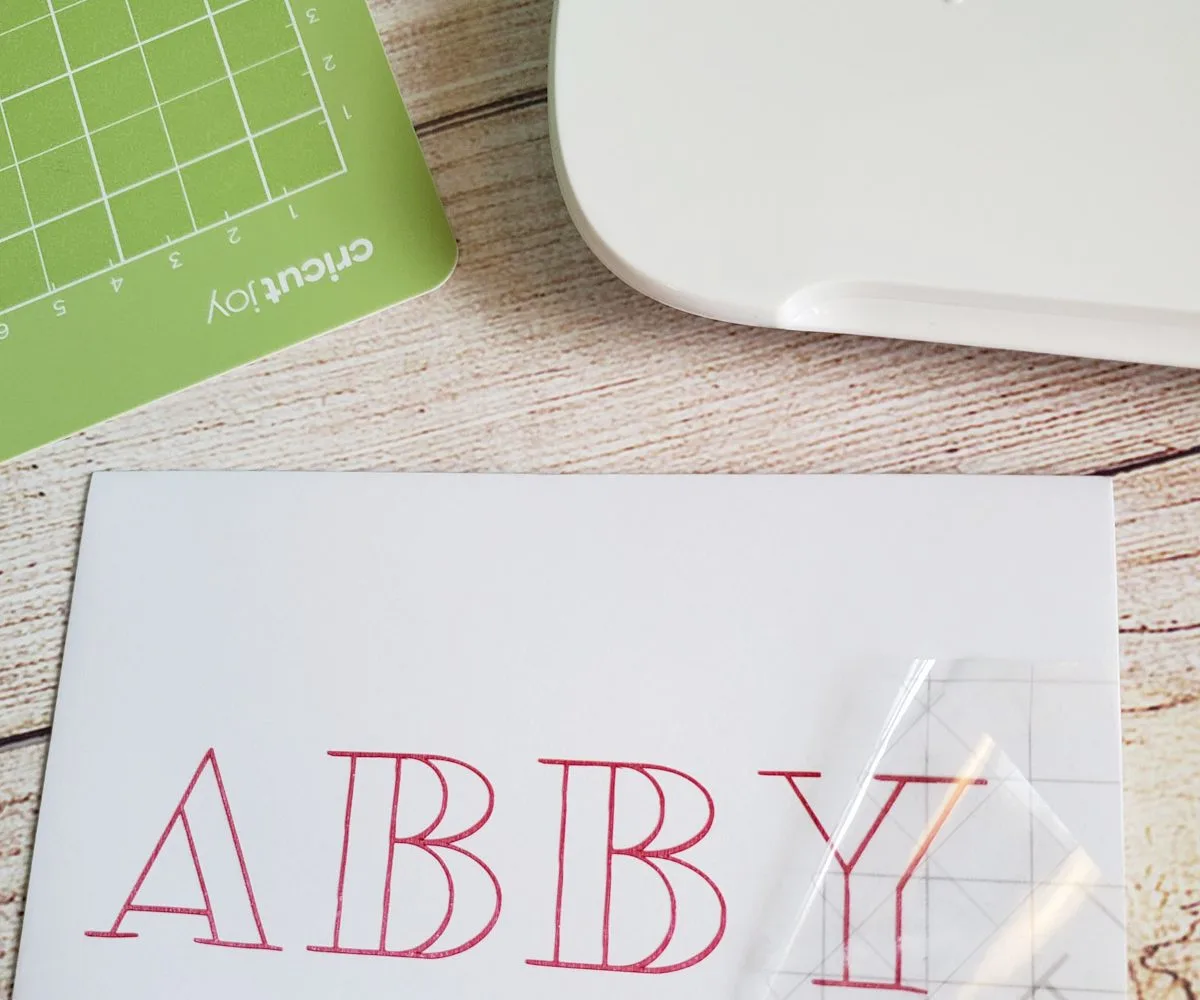 Add iron-on vinyl to ribbon
I love adding iron-on vinyl to unexpected surfaces. I've put it on wood, hats, shoes, potholders, cardstock …you get the idea. To decorate the ribbon, I designed some long phrases in Design Space. The Cricut Joy can cut Smart Vinyl without a mat!
What is smart vinyl?
Smart Vinyl is vinyl or iron-on that can be cut on the Cricut Joy without a mat. It has a special backing, and space on the sides for the rollers to grab. Cricut Joy has special sensors that keep the vinyl tracking correctly and cutting properly.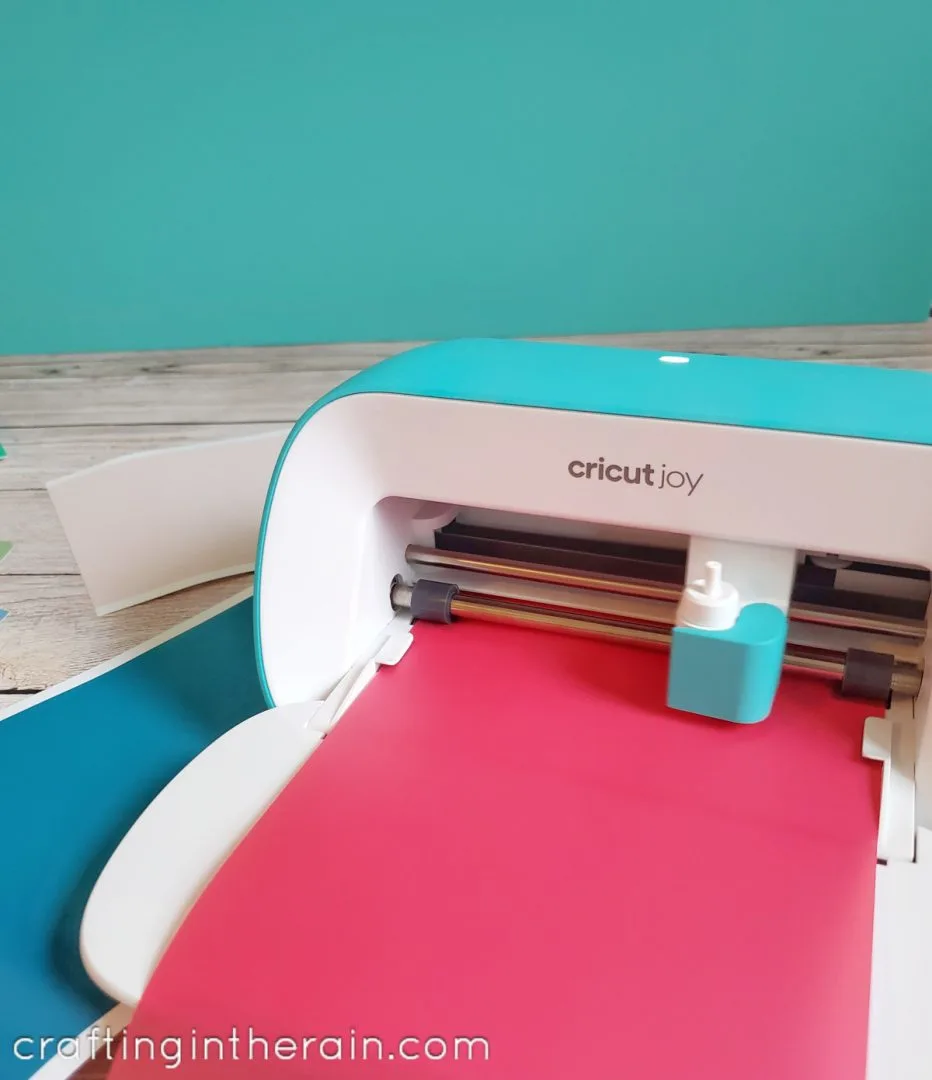 I designed a long phrase in Design Space and set it up to cut in 3 strips about 18 inches long. I wanted to make a lot of ribbon! Remember that even in this machine, the iron-on goes right side down, and the image is mirrored to cut correctly.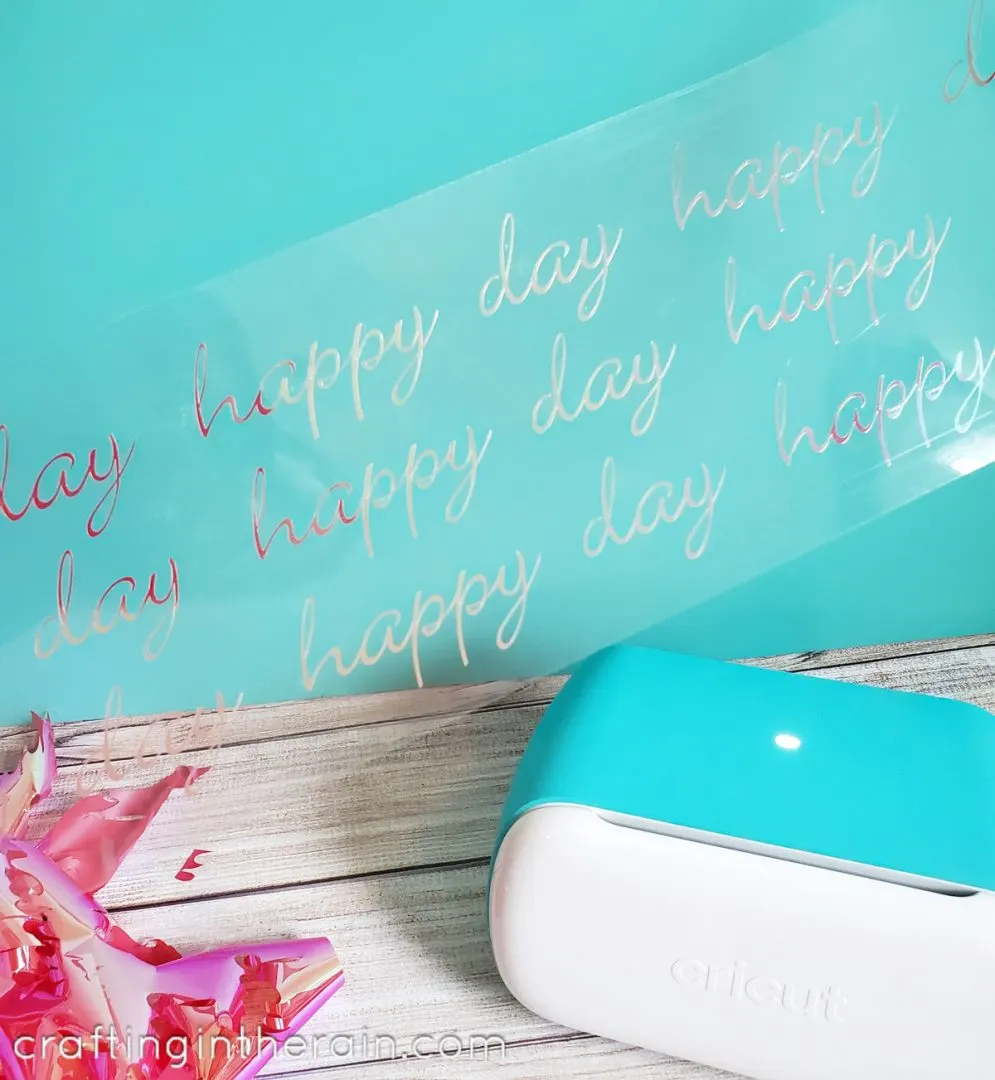 I used my EasyPress Mini to apply the iron-on to some ribbon. Set it at Medium (2 lines) and press each section for about 15 seconds. Peel when cool.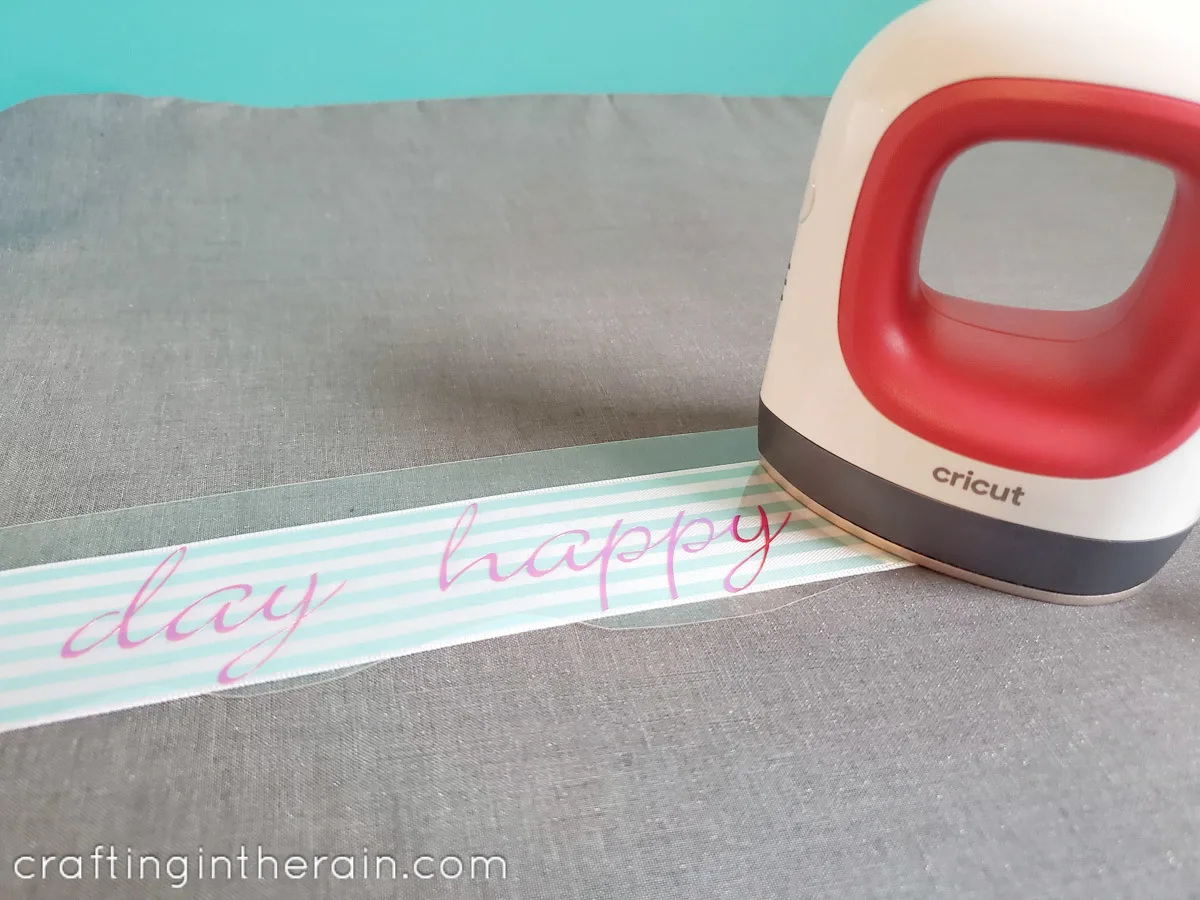 Think of all the fun ways to make custom ribbon with this technique! Add names, song lyrics, patterns and more!
Decorate a gift box with vinyl
In Design Space I found some confetti images and brought them into the canvas. I changed the layers to cut the shapes from 3 different colors.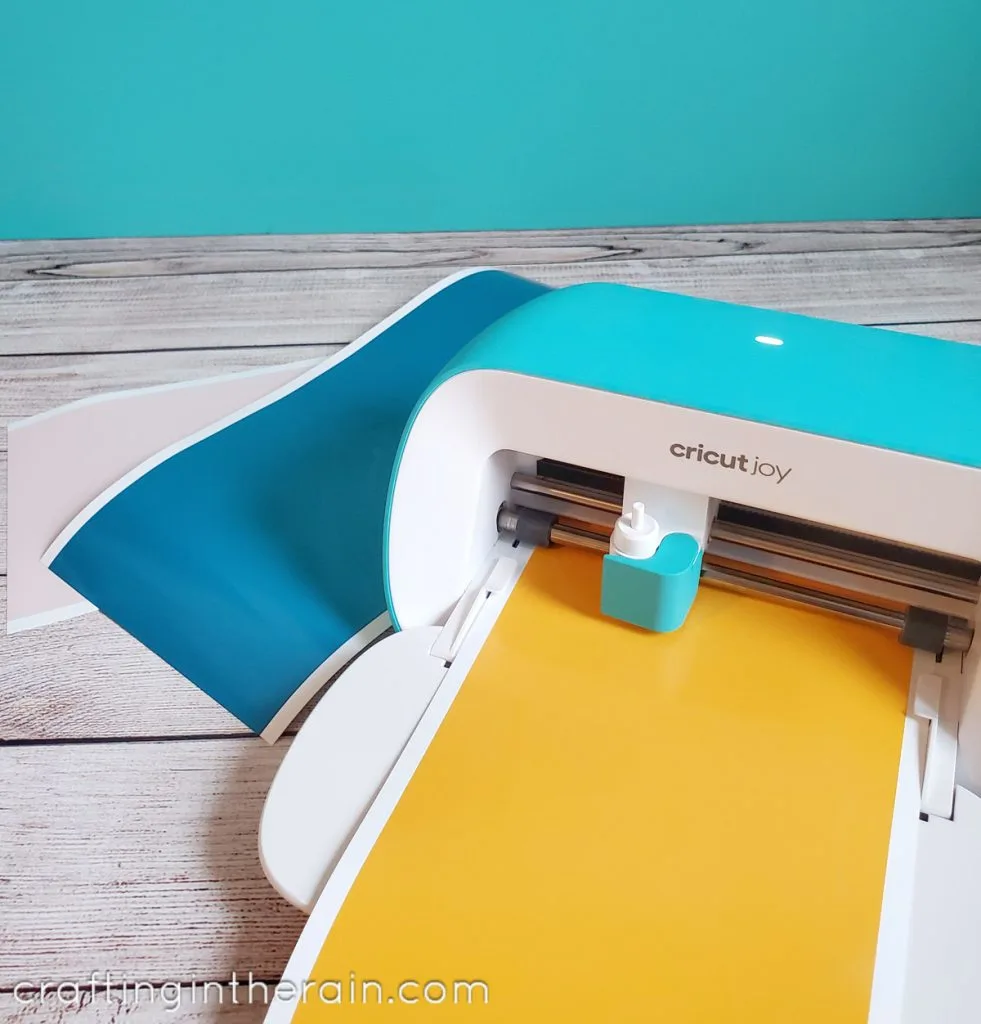 Then peel the different pieces off and place them randomly around the box to decorate it.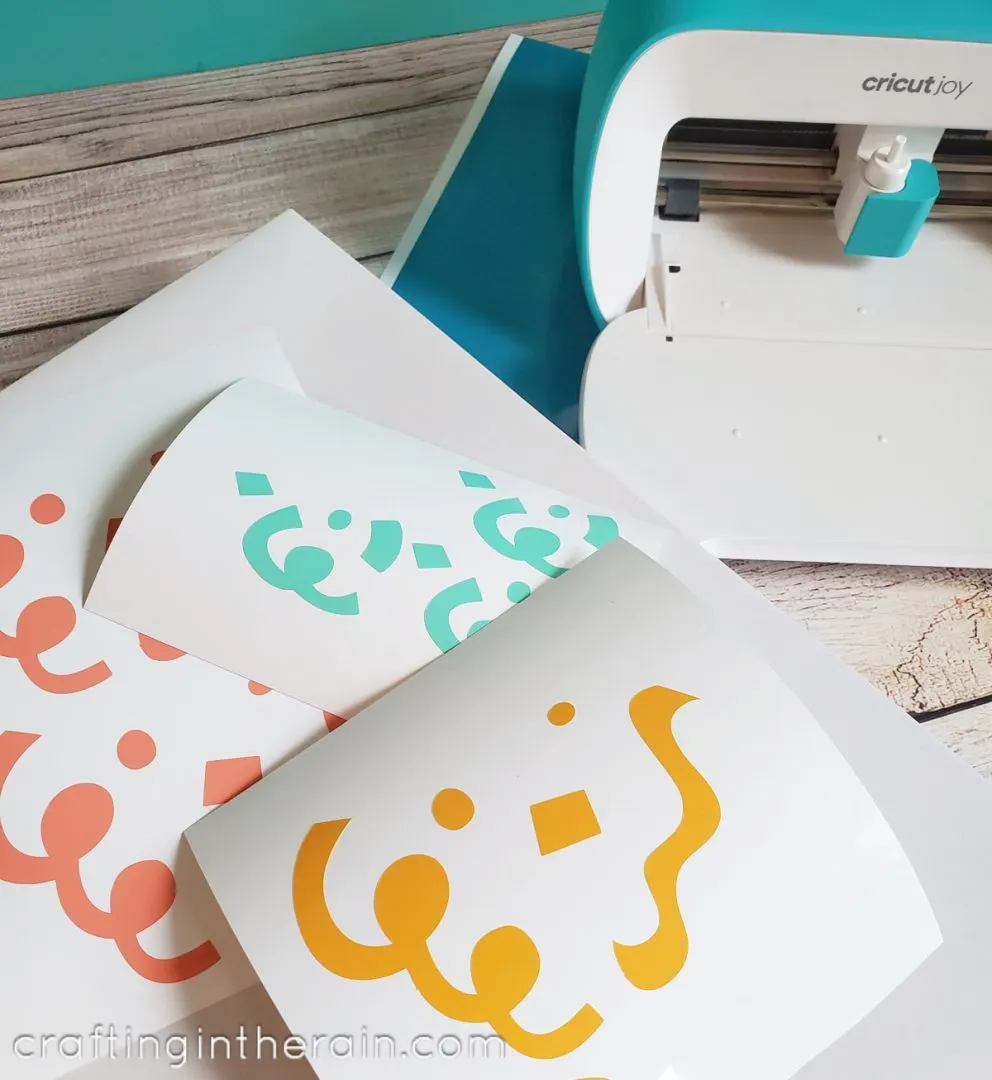 This Smart Vinyl sampler has great coordinating colors and they can be loaded in without a mat. It also weeded beautifully! And with that, I've got a custom, coordinated gift box with ribbon and card.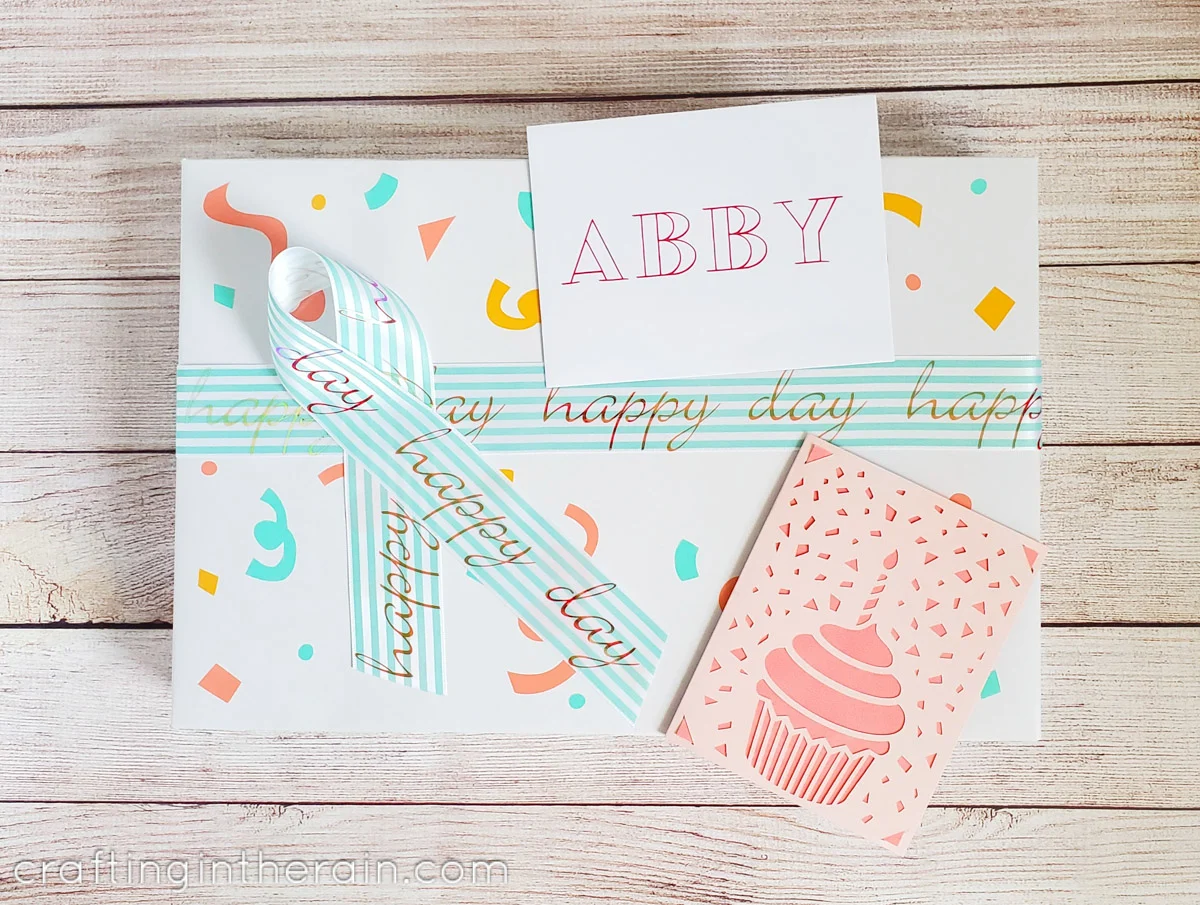 So, if you already have an Explore or Maker, do you need a Cricut Joy? It's up to you! The compact size means I can easily work on projects while hanging out with the family in other parts of the house. It would be really easy to transport to a crafting party or craft show. And being able to make longer cuts is an awesome feature! Do you have any questions about Cricut Joy? Let me know!
Supplies: Cricut Joy Card Mat Insert Card Kit Smart Vinyl Smart Iron-on