It's been a great week of Mod Podge projects for Craft Lightning week. To finish off my co-hosting, I've got a really cute way to upcycle Crystal Light containers you may have laying around. They would make great desk organizers or gift packaging for friends or teachers.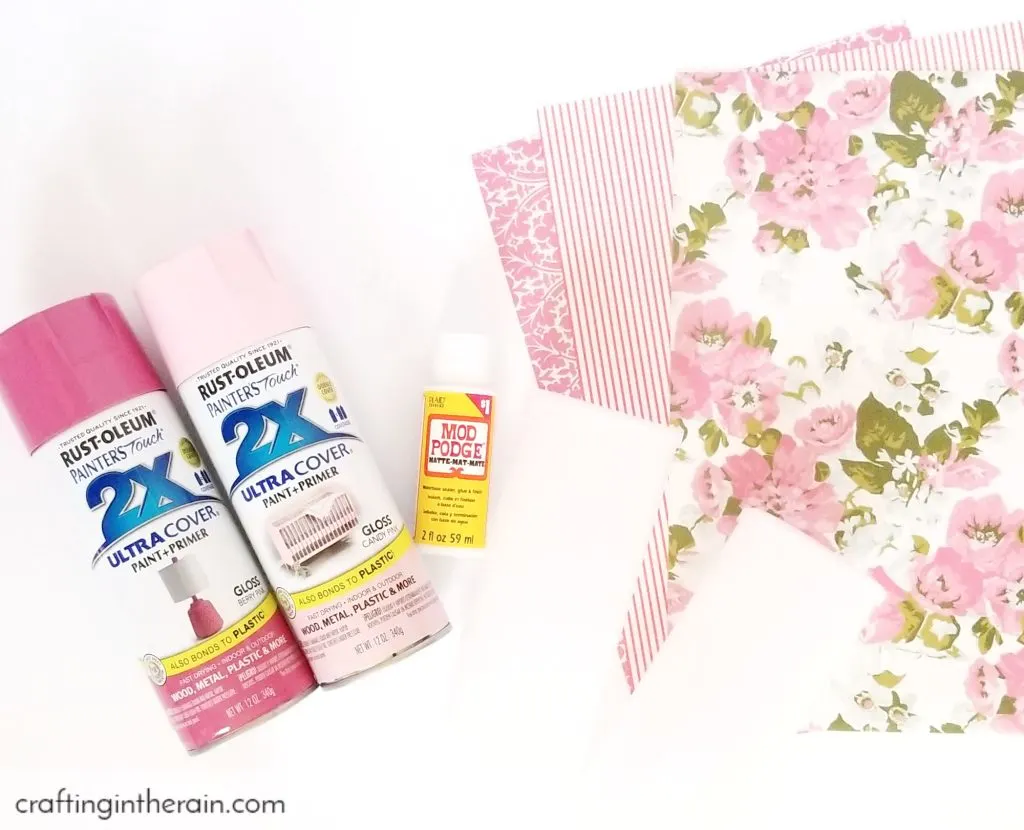 Collect clean drink containers or other plastic containers with lids, spray paint, Mod Podge and washi paper.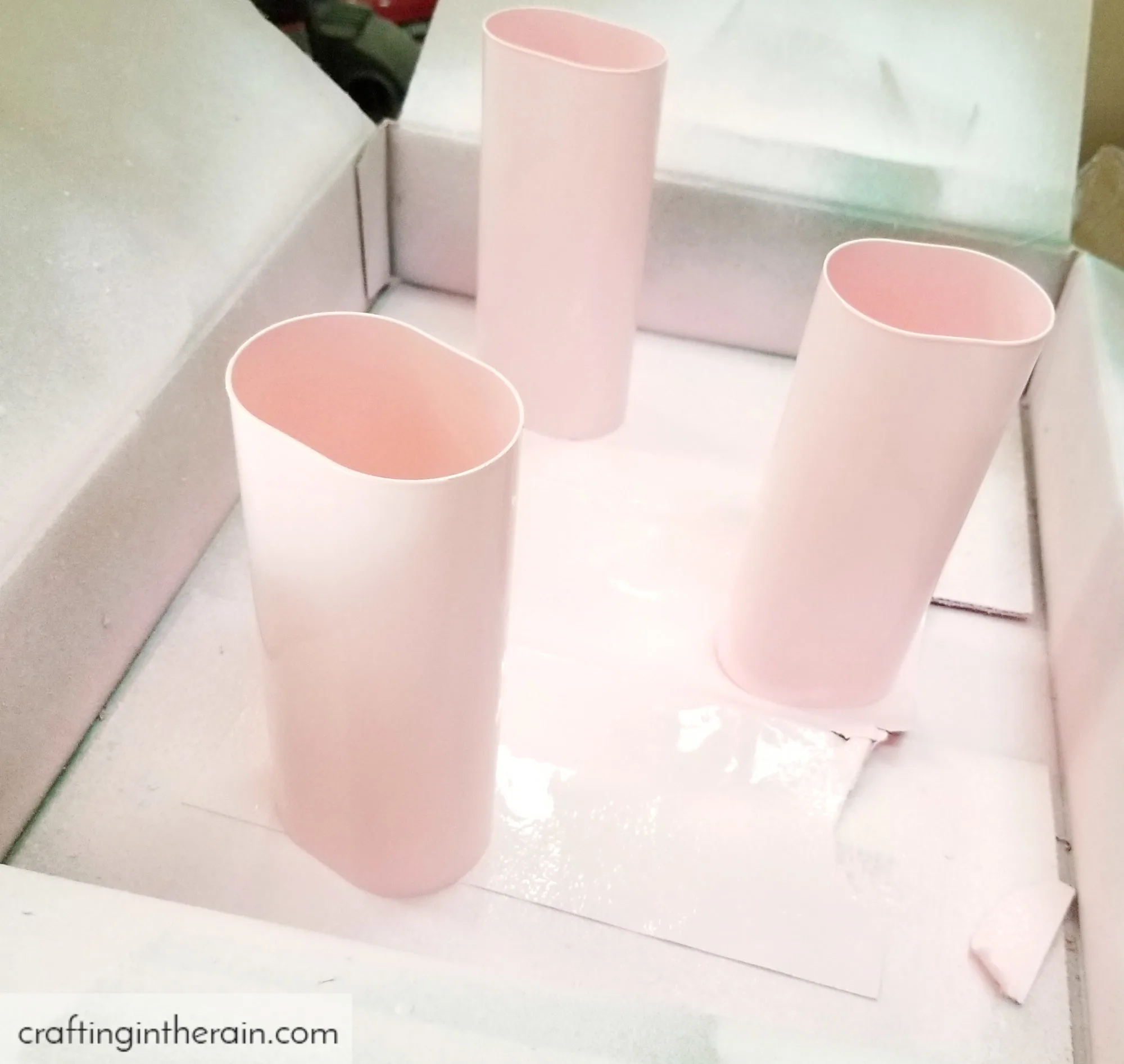 Spray the containers and the lids. I did a light pink for the base and a darker pink for the lids. Let dry completely – preferably 24 hours.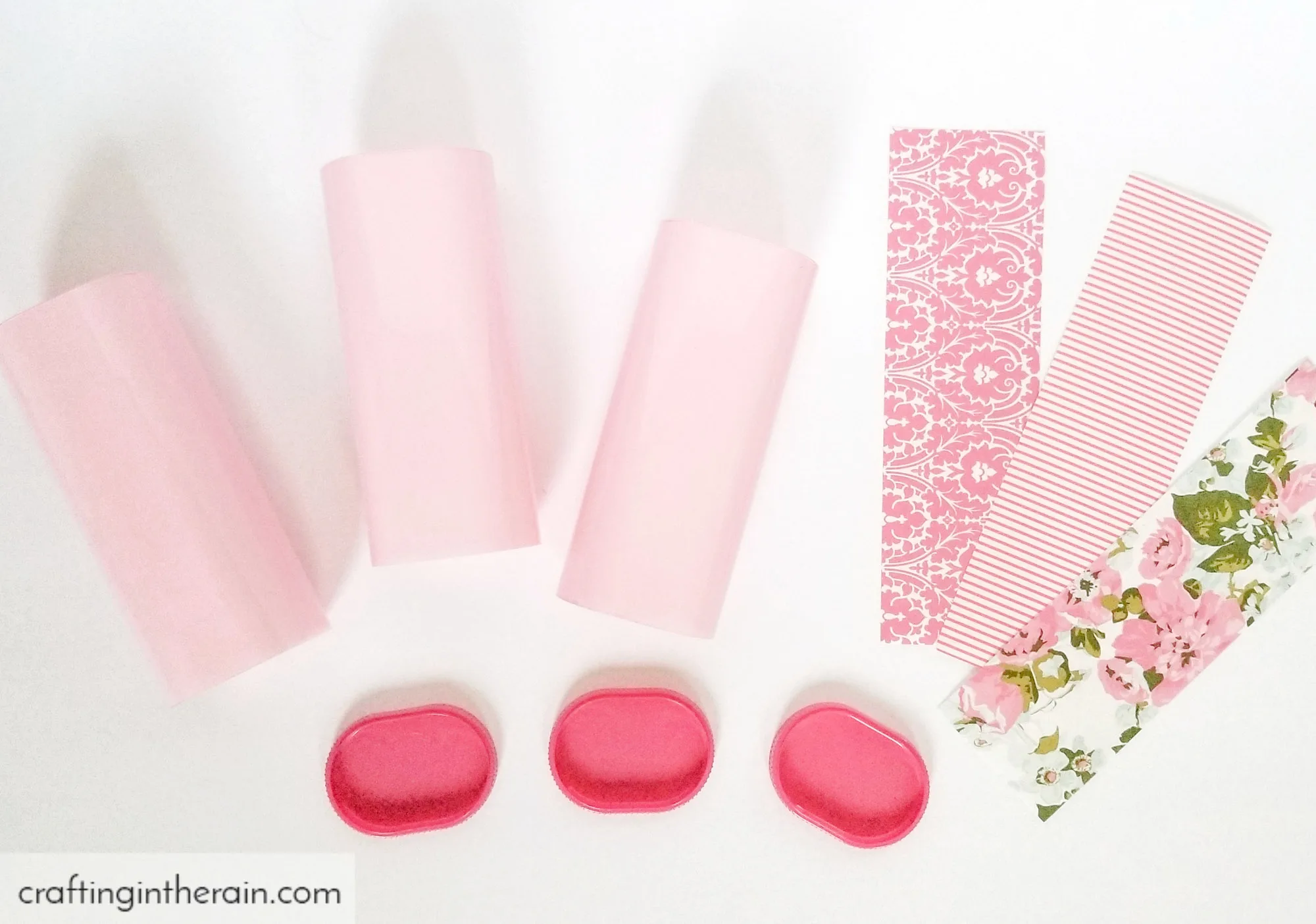 Cut the washi paper into 2.75 inch x 9 inch strips. Then remove the backing and carefully place the washi paper about 1/3 of the way up from the bottom of the container and overlap in the back.
Now I've got to tell you, washi paper is a little weird. As in, it was sticky enough that once I put it down, it was down. I wasn't able to reposition it. BUT, the corners and edge in the back wanted to curl up – they wouldn't stay down.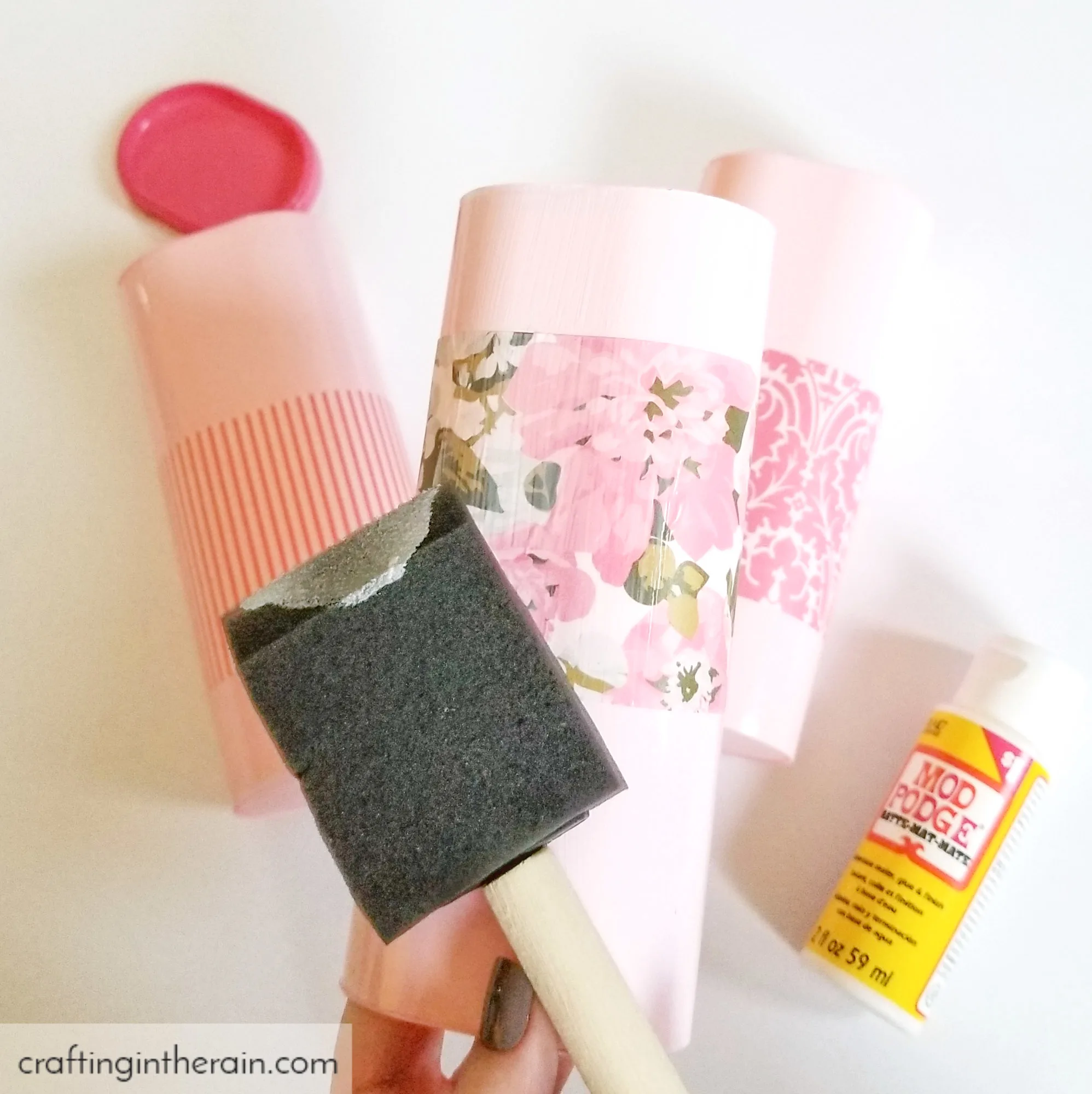 So I brushed a layer of Mod Podge over the whole thing – the washi paper and the container so that everything would be secured, and it worked great. It did cause the washi paper to wrinkle in a couple of places, so I gently smoothed with my finger.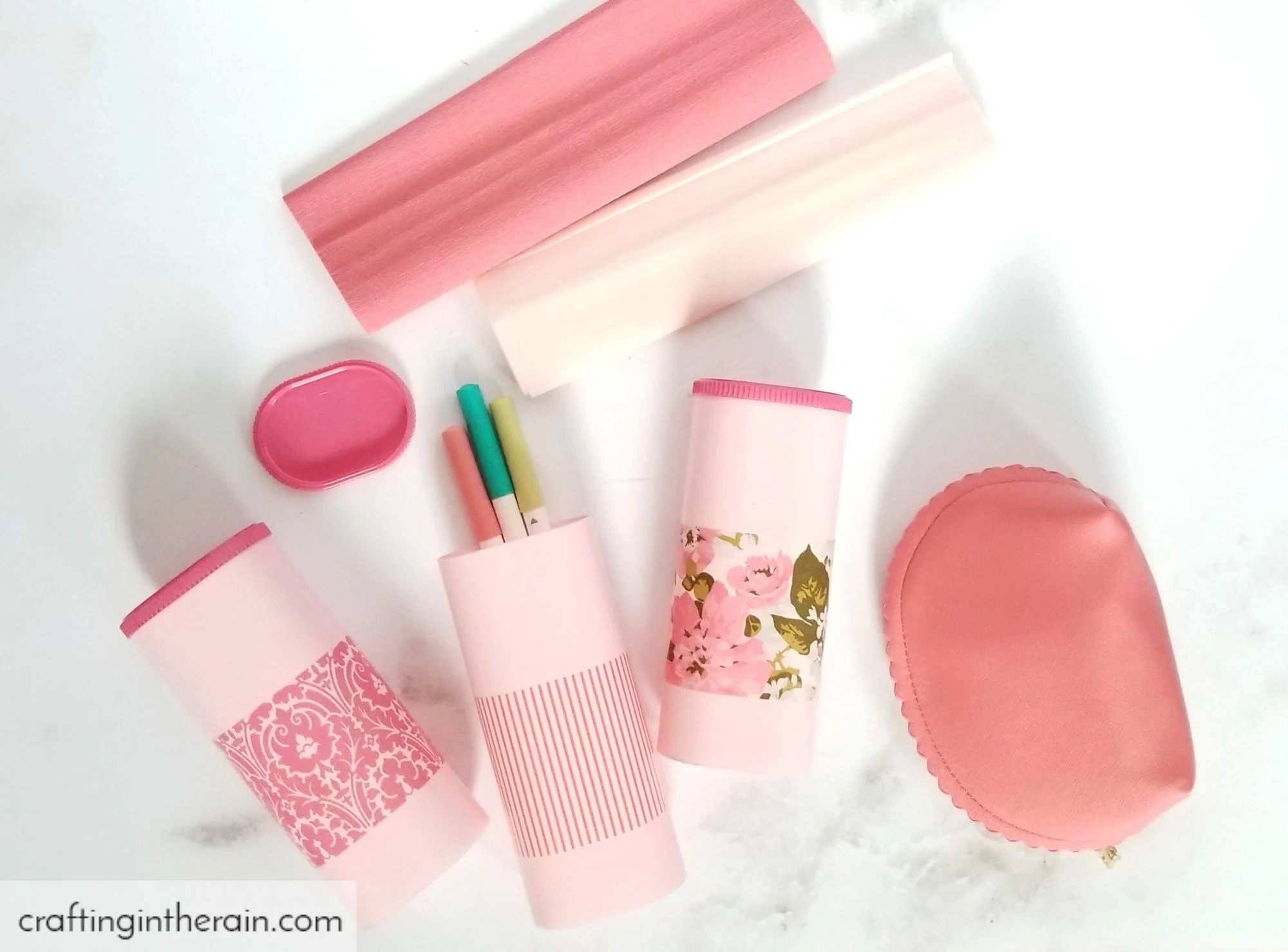 When the Mod Podge layer is dry, the containers can be used for pens, treats, small gifts – anything that will fit inside is fair game.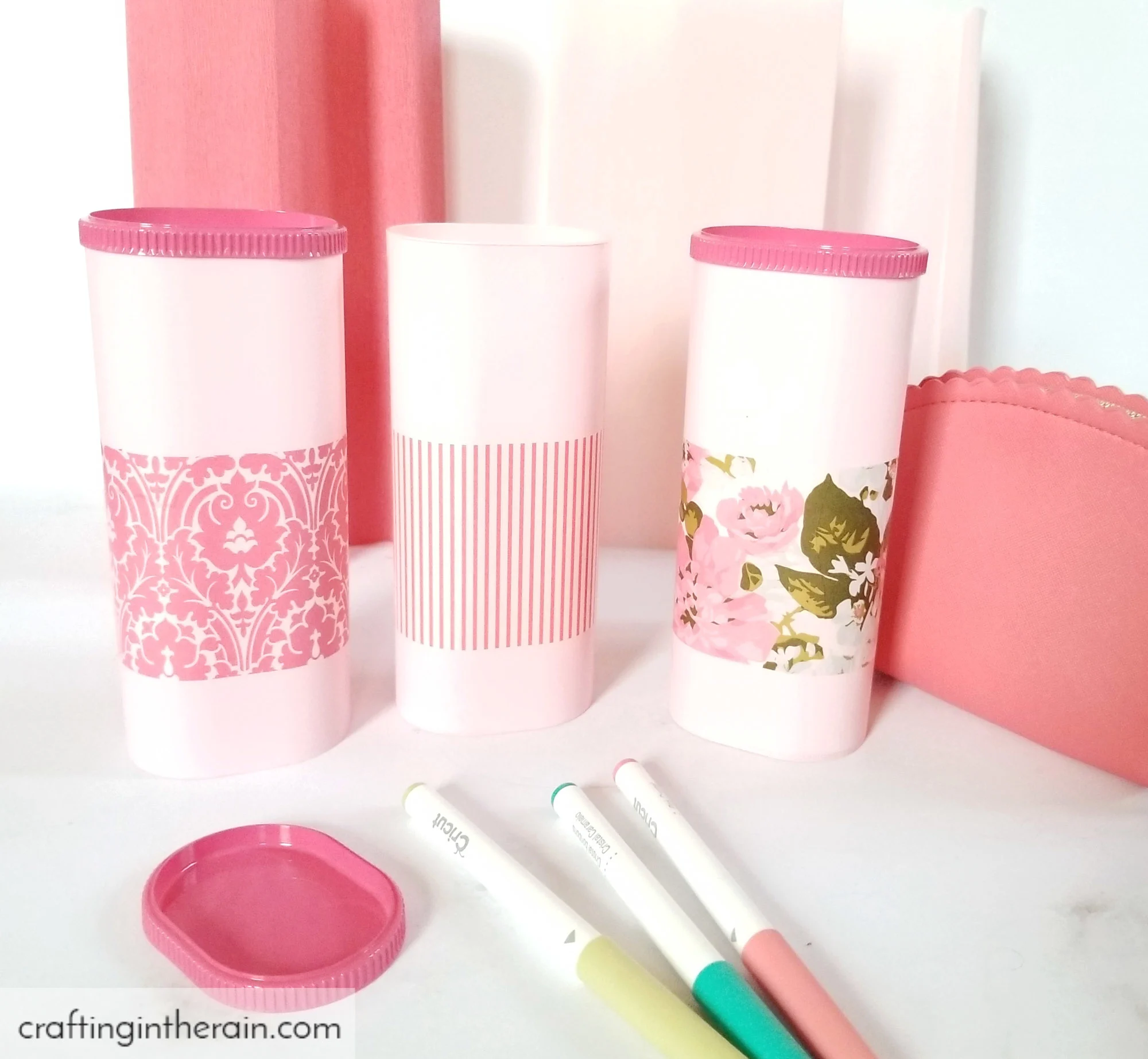 You can see I went with an all-pink color scheme. What colors would you choose for these upcycled Crystal Light containers?
Don't miss the other decoupage projects from yesterday.