We've had our cats almost a year, so I'm going to share our experience with toys cats love, and some of the things that have been duds too.
Our friend's outdoor cat had kittens, and she discovered she was allergic, so she had to find new homes for the little ones.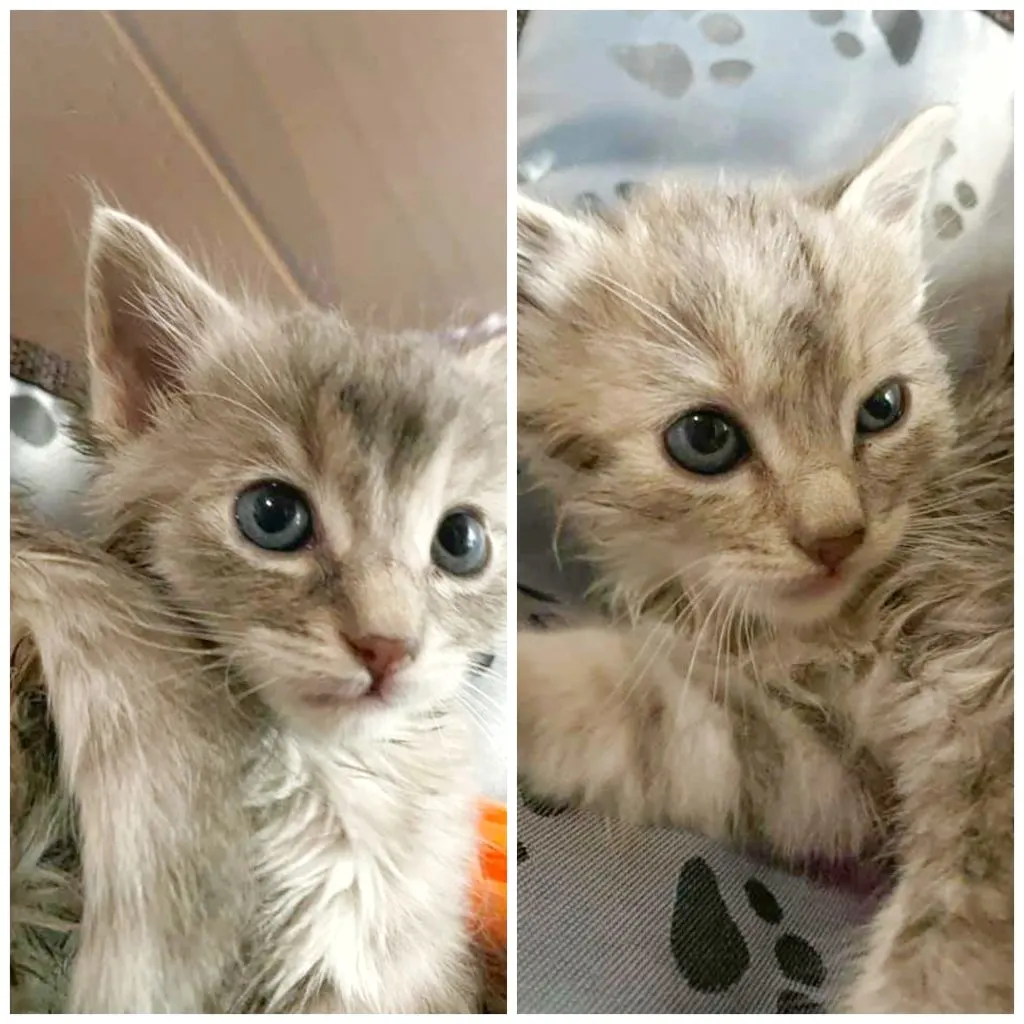 We'd been considering getting kittens for a month or so, so the timing was perfect. I mean look at those faces!
This seems like a good time to plug the mug designs inspired by the last year of me having so much fun with these cats.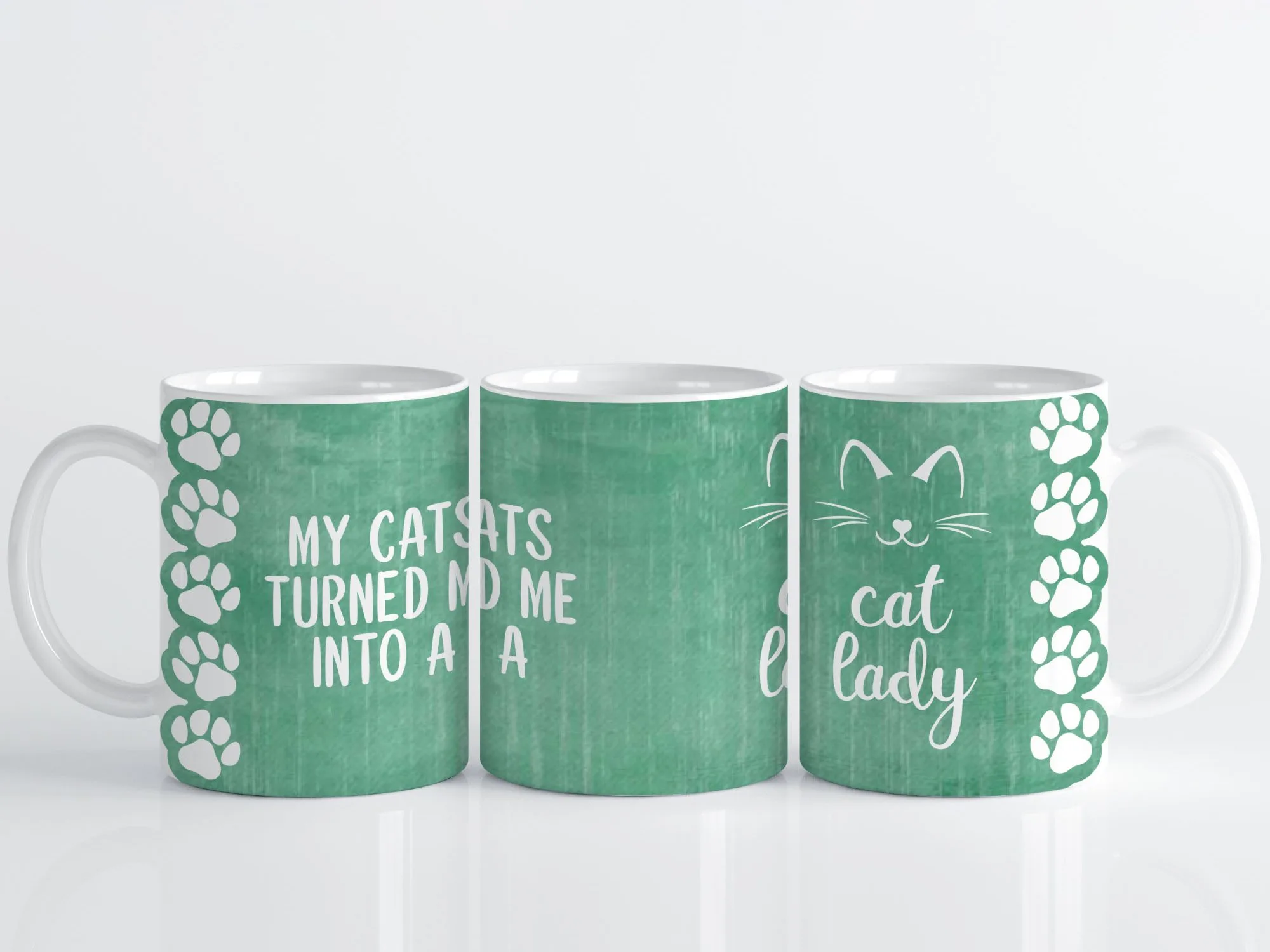 We brought home our new gray fluffs right after Christmas of 2021. They were playful as kittens are, but a little cautious of our Chihuahua.
We set up a space for them in one of the kid's rooms and they stayed in there for a couple of days.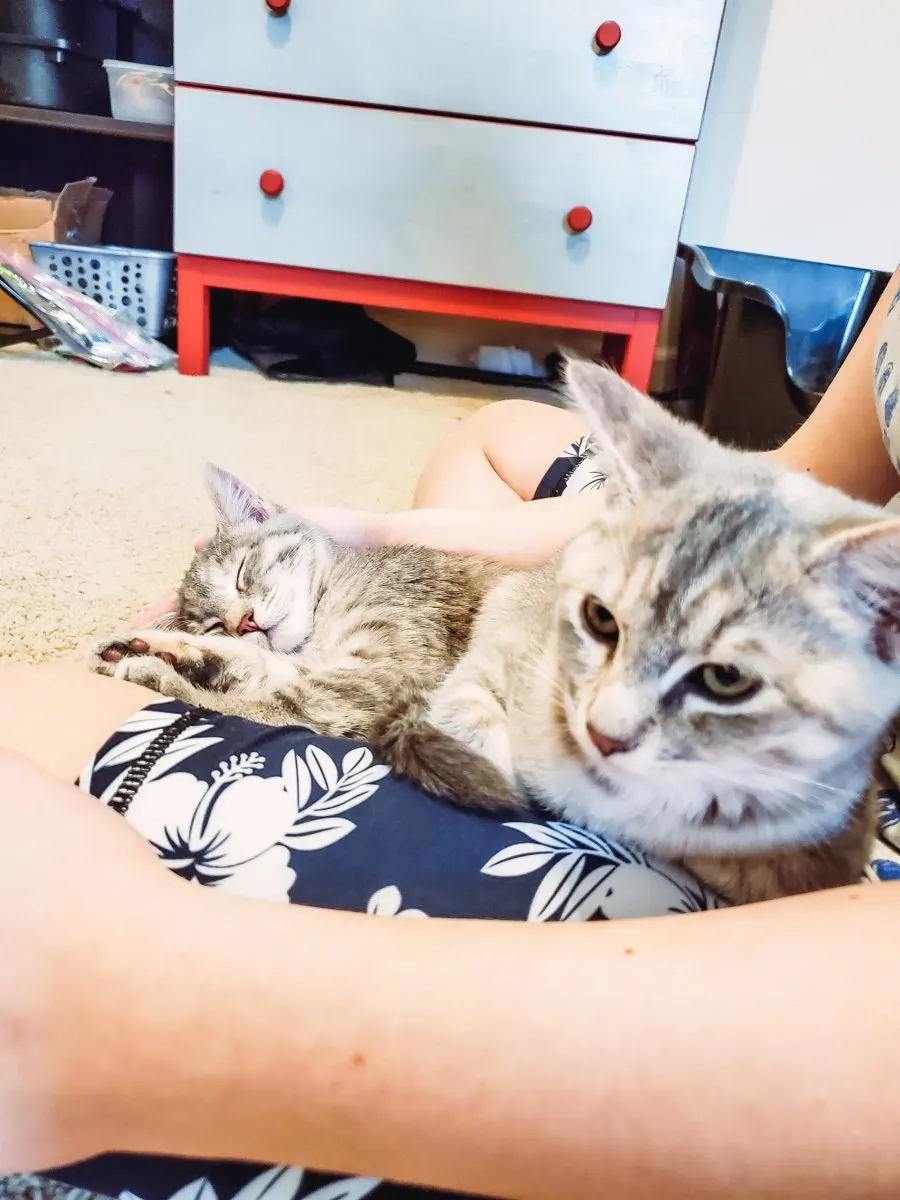 Once we let them explore the rest of the house, I kept the dog on a leash right with me unless she was in her crate. It kept her from bolting off after the cats. We did that for about 2 weeks.
The kittens spent a fair amount of time hiding under couches, but eventually ventured out more.
The animals get along just fine now. The cats are the same size, if not bigger than Zoey anyway. She will occasionally still chase one of them down if they startle her, and they take their turns sometimes swatting at Zoey when she comes in from outside.
If you've read much about cats, or had them as pets, you know they can have their own weird personalities. There are general rules, and then your particular cat comes along to break them.
Wire Cat Toy
I have to list this one first because it's the best and the cheapest! It's just a wire with small rolls of cardboard on the end. Something about the way the wire jumps around must really mimic the movement of insects because the cats go wild chasing after the cardboard bits.
Scratching post with sisal rope
Any kind of tall scratching post is going to be a good idea. If it's part of a cat tree, one you buy or one you make, check that it has some height to it. Cats like to reach up high and stretch sometimes while scratching.
Scratching block of cardboard
We've tried a purchased one and a couple of homemade ones, and they just don't get used. It's certainly not bad to have one around though. If your cat likes to scratch, great! And if nothing else, they will probably lay on it. 'Cause cats are weird like that.
Double window shelf for cats
While this isn't technically a toy, the cats use it a lot. We got the double so they could each have a place, but we've seen them squeeze together onto the same shelf before! It's easy to install and stays securely on the window, even with jumping cats.
Pom pom with extras
But this kind that I got from PetSmart is different enough that they love it. I don't know if it's the longer sparkle threads or what, but they go nuts over these. They swat them, chase them, carry them around, fight over them and bunny kick them.
Regular pom pom
Our cats vote "meh" on regular pom poms. I have a couple of felt ball pom poms that I gave to the cats to play with and after a couple of swats they're done.
Tower of Tracks
This toy has 3 levels and 3 plastic balls secured inside that will spin around the track as the cats swat at them. Our cats will sometimes run in circles chasing the balls around, and sometimes lazy on the floor, giving just a lazy tap now and then. It's funny.
Cat Chew Sticks
These cat chew sticks were recommended by a friend and I have to put this in the "not sure" list. When I first got one out, they hit it around, chased it, and chewed on it. But I never got to see if they wanted to come back to it, cause the dog found it and chewed it all up in a split second.
I haven't really tried them again because the dog made such a mess with it. In a house with no dogs, these might be a real hit with cats.
Long flannel ribbon wand
This one is a winner. They'll run after this and jump pretty high in the air to try to catch the end of this toy. We've found that the trick is to use toys like this by moving it away from the cats so they want to chase it. If you just dangle it in front of their faces or try to touch them with it, it's not as interesting.
box and the packing paper
Last but not least, our cats love to swat things around inside of a box, climb in to hide in it, or just simply sit in the box and survey the room. Really, they'll sit anywhere that's "in" something.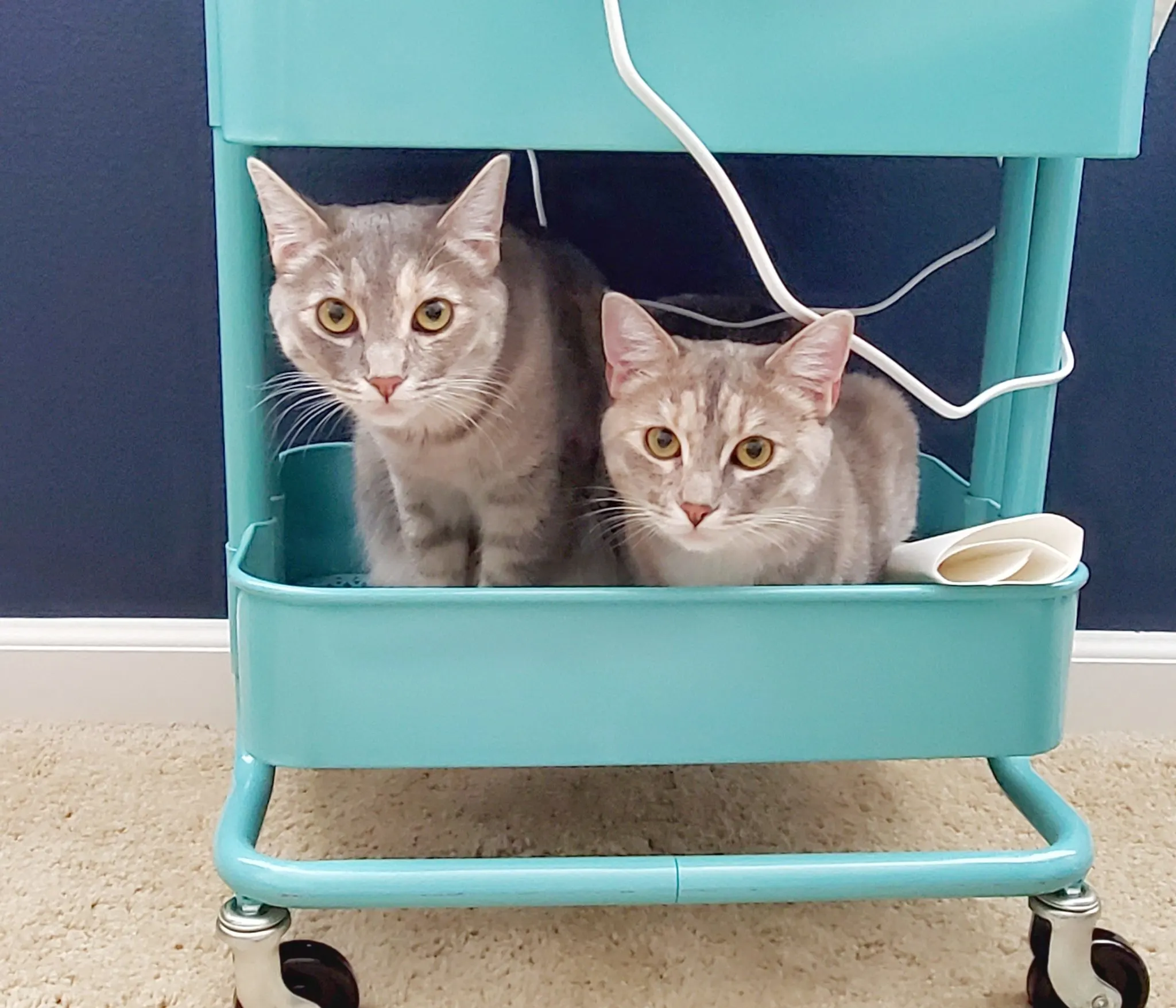 One thing we've discovered is that cats are a little like kids when it comes to getting excited about toys again. Sometimes you have to put things away for a while, and when they come out again it's like they're new.
While I can't promise that your cats will love these toys, there's at least a chance. Do you have anything to recommend that I should try for my cats?