Fiber-Lok is generally used for treating the back of a rug to keep it in place on your floor. But in this project, I used it to make DIY non skid socks!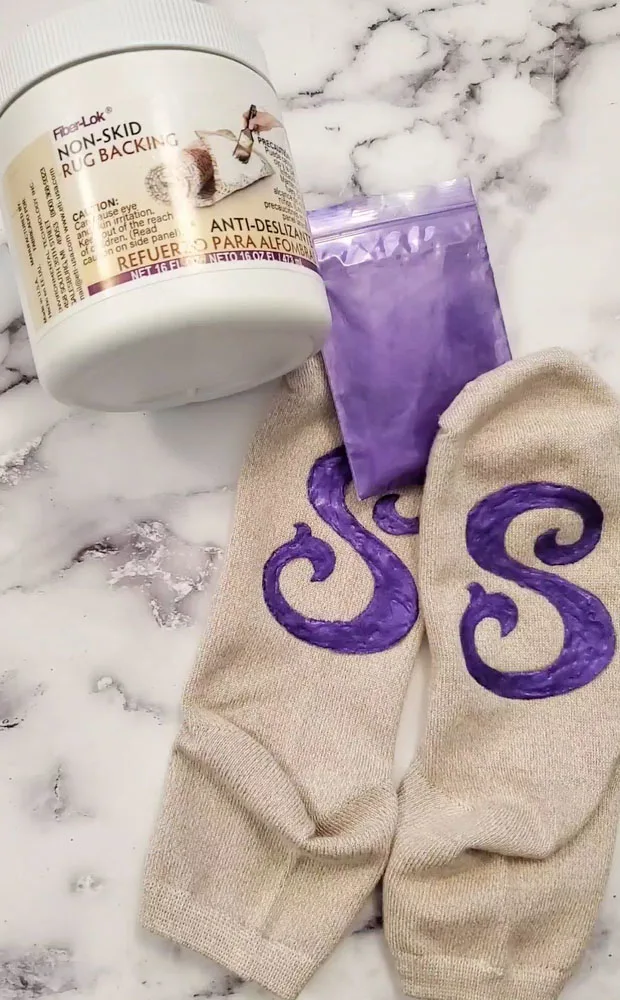 Making non skin socks first appeared on the Resin Crafts Blog. Fiber-Lok dries clear, so by adding mica powder to this rug backing, you can even give it some color!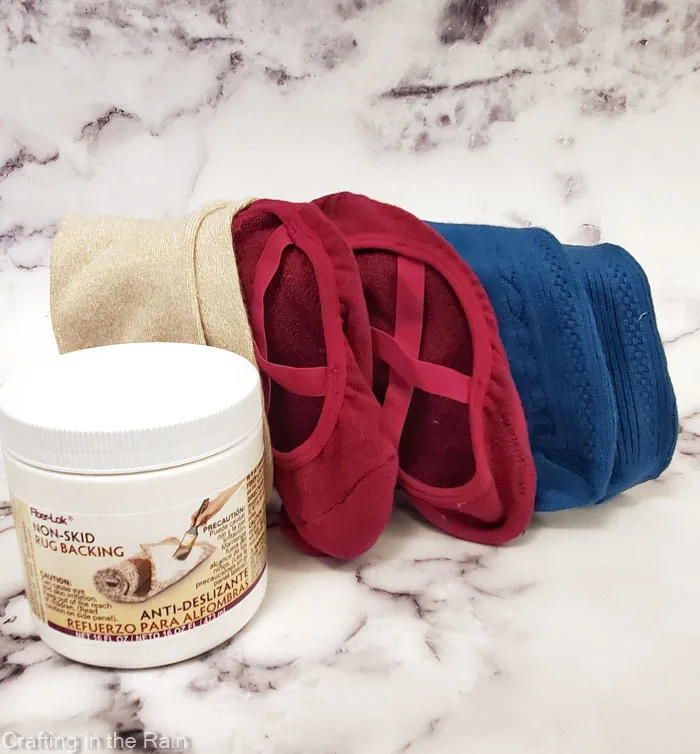 supplies for making no skid socks
Socks (solid color works best)
Cups and stir sticks
Adhesive vinyl and cutter OR contact paper and razor blade
Design and cut a stencil pattern from your vinyl or contact paper. Simple outline shapes work best. And you'll want to measure the sock so the design fits.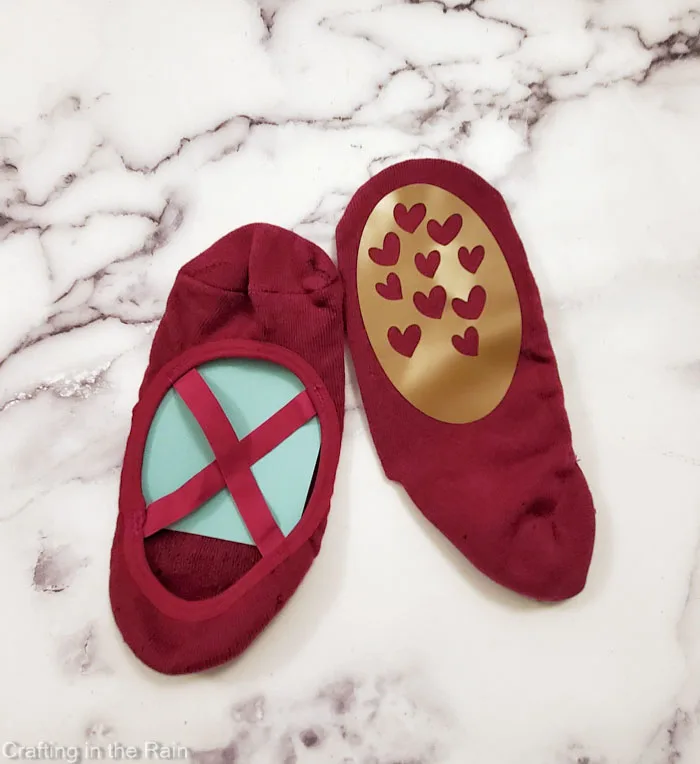 Flatten the socks with the bottom side up. If the socks have a hard time staying flat, like is the case with some no-show socks especially, cut a piece of cardstock to fit inside each sock to hold the shape.
Press the vinyl stencil down on the sock. Spread a thin layer of Fiber-Lok inside the stencil. Most of it will soak into the sock a bit, and this is fine.
Let me give you a little heads up right here: Fiber-Lok has a pretty strong smell. Reminded me of a nail salon, so like acetone maybe? So keep that in mind when you're working with it. Keep a window open if it bothers you, and find an "out of the way" place for the socks to dry.
You're mostly creating a seal for the stencil and anything that leaks under the stencil will dry clear.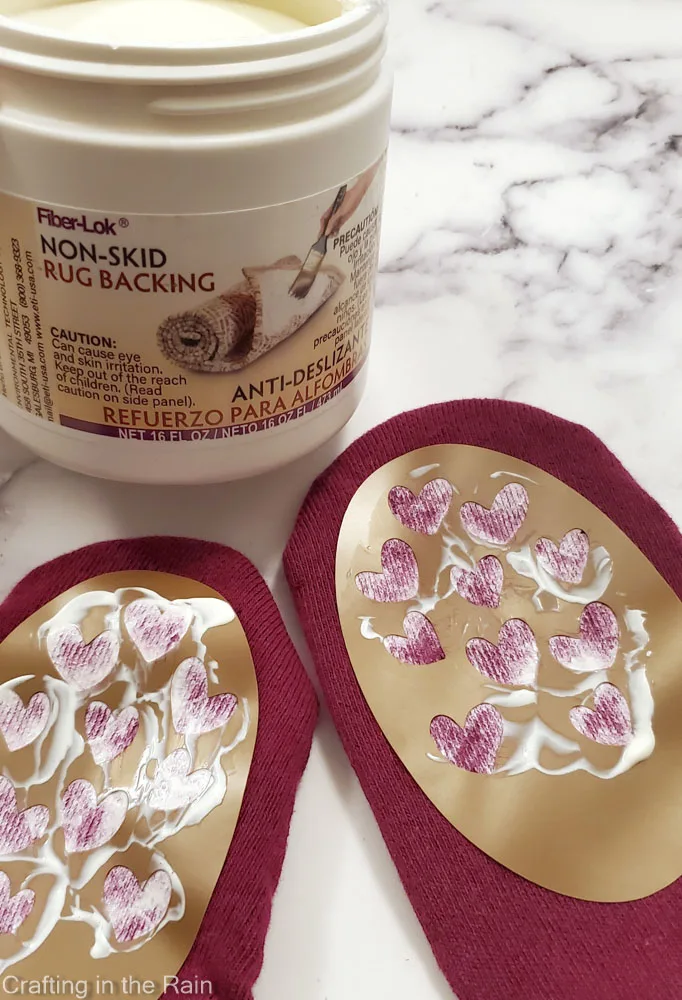 For the next layer, scoop some Fiber-Lok into a small cup, and a couple of sprinkles of mica powder and stir well.
The color will darken as it dries, since the Fiber-Lok itself dries clear and won't stay white. This colored layer should be thicker than the first layer for best results.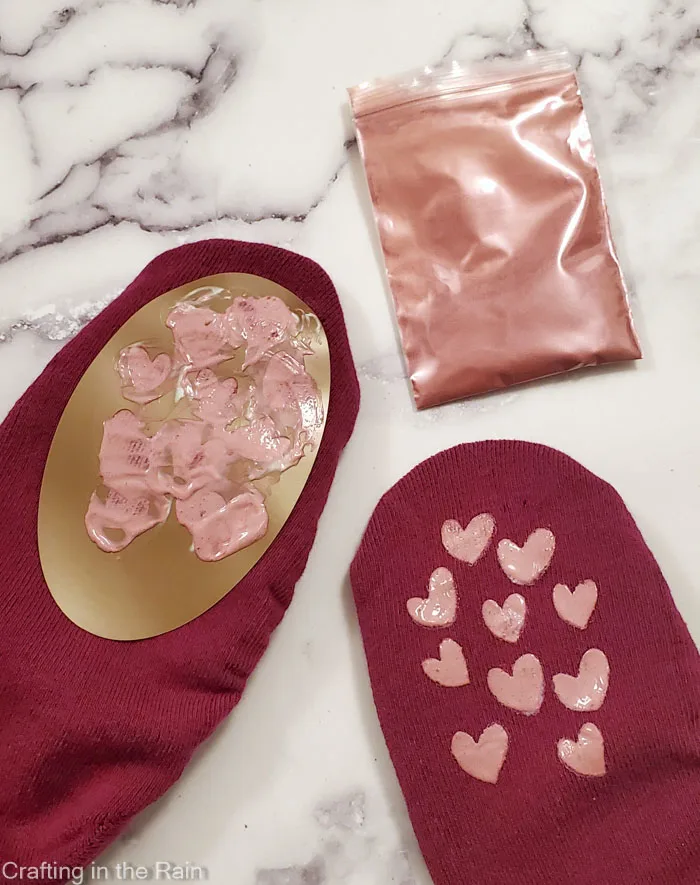 Spread the colored layer over the stencil, and then remove the stencil immediately. Let dry completely, usually several hours.
*NOTE* Per Fiber-Lok instructions, wait 1 week before washing. So set your cute socks aside for a bit to let them cure.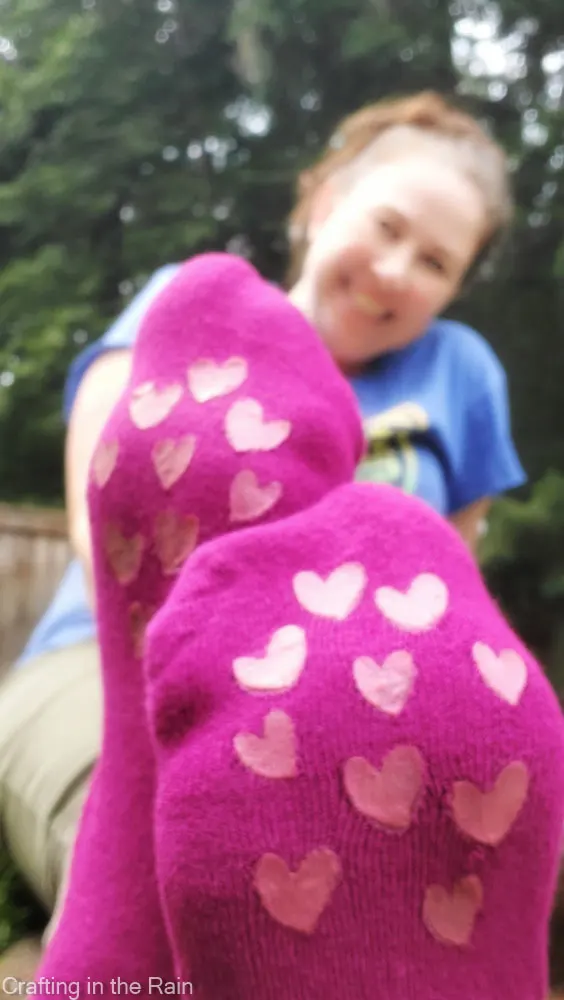 What do you think about this fun way to customize socks? It can even be used on baby socks to create a nice grippy surface. Just remember you'll have a much smaller space to work with.
I hope this has sparked some ideas for you on how you can make your own custom-decorated no-skid socks. Have questions? Be sure to ask in the comments!