A decorated wine bag is the perfect way to give a bottle of wine, champagne, or sparkling cider. Learn how to decorate a wine bag with HTV.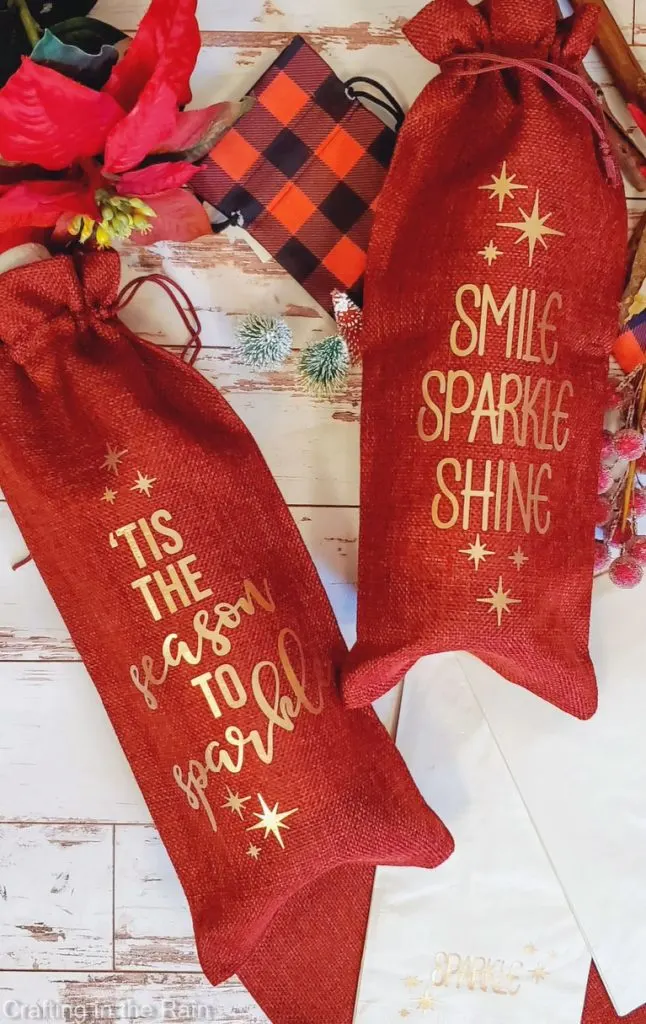 I designed a couple of SVGs. One says "Tis the season to sparkle" and the other one says "smile sparkle shine."
Supplies to decorate wine bags
Burlap wine bags this item comes with tags too, which could also be decorated with HTV or signed by hand
EasyPress mat – an off brand with really good reviews
SVGs I designed – use the form below to download them
Wine bags have a pretty standard size, so your measurements should be about 4.5 inches wide max and about 8 inches tall max.
Load the SVG into Design Space or Silhouette Studio and make them the right size.
Send to cut and remember to mirror.
Read this post for a review of iron-on instructions.
How to put HTV on wine bags
Weed out the extra htv and place the design on the bag. Keep it up at least 2 inches from the bottom of the bag because when the bottle is in it and standing up, you'll lose some of that space.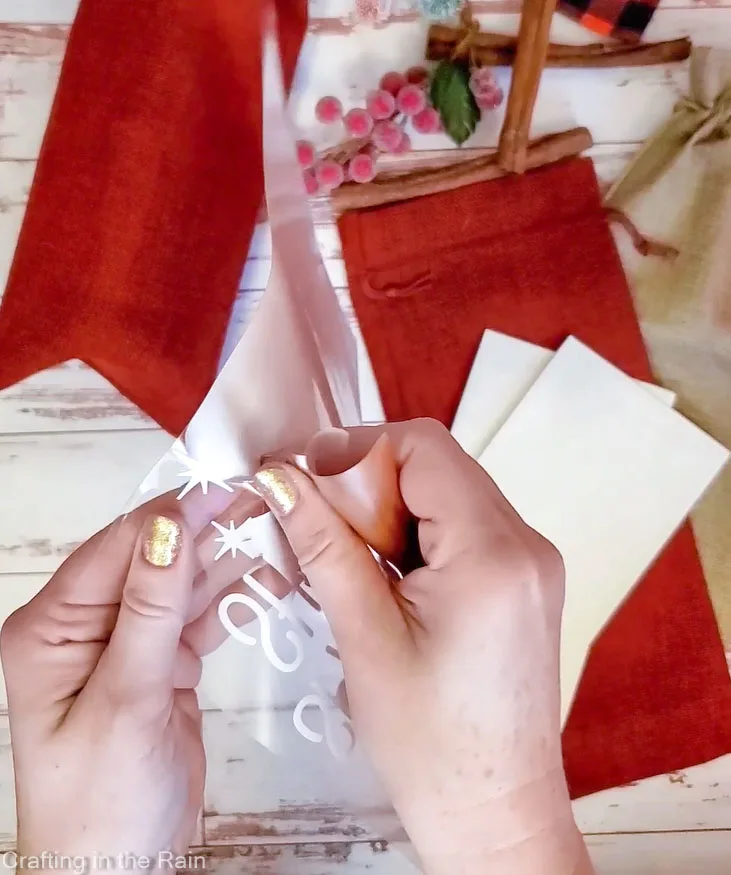 With an EasyPress mat under the bag, press with a 9×9 size or MiniIf you use the Politape Turboflex I listed above, you only need to press for 3-5 seconds and it will be good to go! Otherwise check the recommendations for your iron-on vinyl.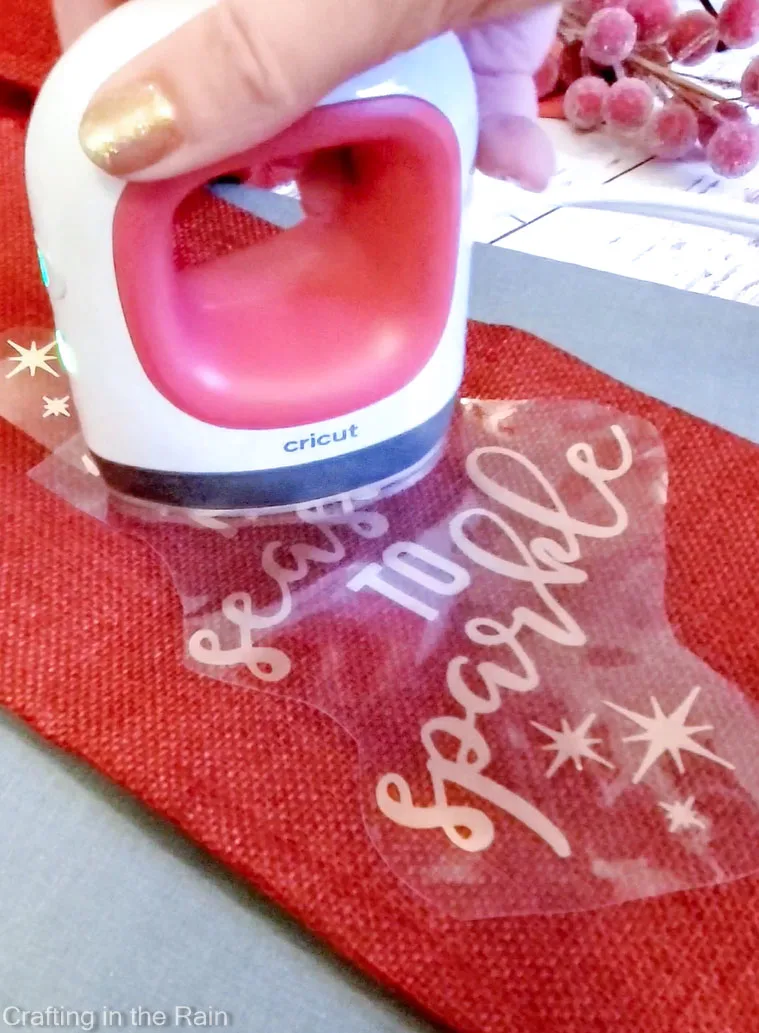 Use a good amount of pressure to make sure it sticks to all the burlap fibers. Then peel away the plastic and admire the shimmer.
Watch the edges and corners. If anything looks like it's coming up, press down again for a couple of seconds right in that area.
I love the way the metallic looks on the red bags! On the brown burlap, a red or black would look really good.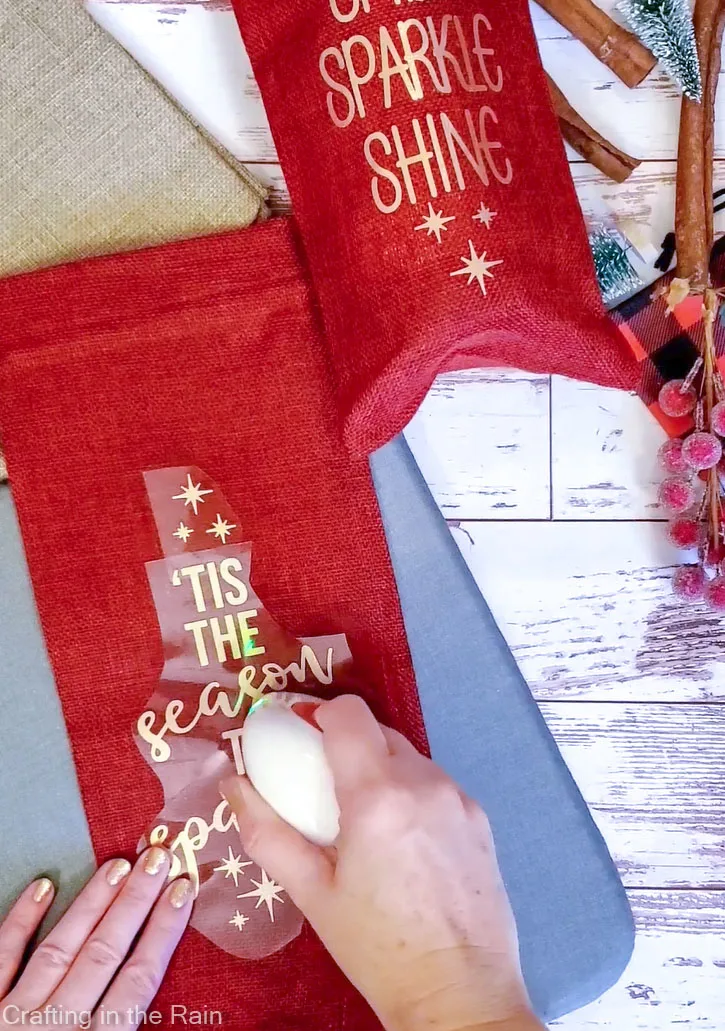 Decorate the tags if you're going to do that, and then load a bottle into the bag.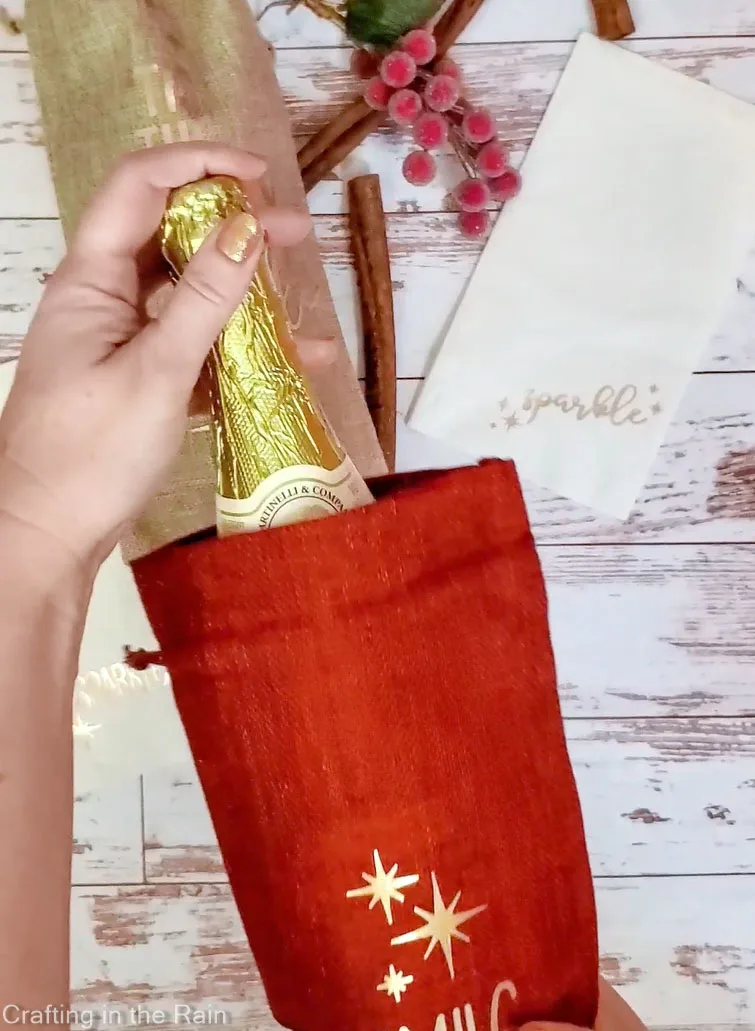 Gifts are ready to go, and they are extra thoughtful because you took the time to make them your own.
Or, if you're helping an organization or small business distribute a large number of wine or cider bottles, look for wine bags in bulk. They come in paper varieties, bags that look more like gift bags, or even boxes.
On some sites, you may even be able to get customization printed on them before they ship to you. It does take out the cool look of the metallic iron-on. But it all depends on your goal, your budget, and your man power.
Back to the smaller scale neighbor or office gift, do you want to add something else to go with it? Maybe you're making a whole gift basket for someone?
Add HTV to paper napkins, include glasses and glass charms, and even some cheese and crackers!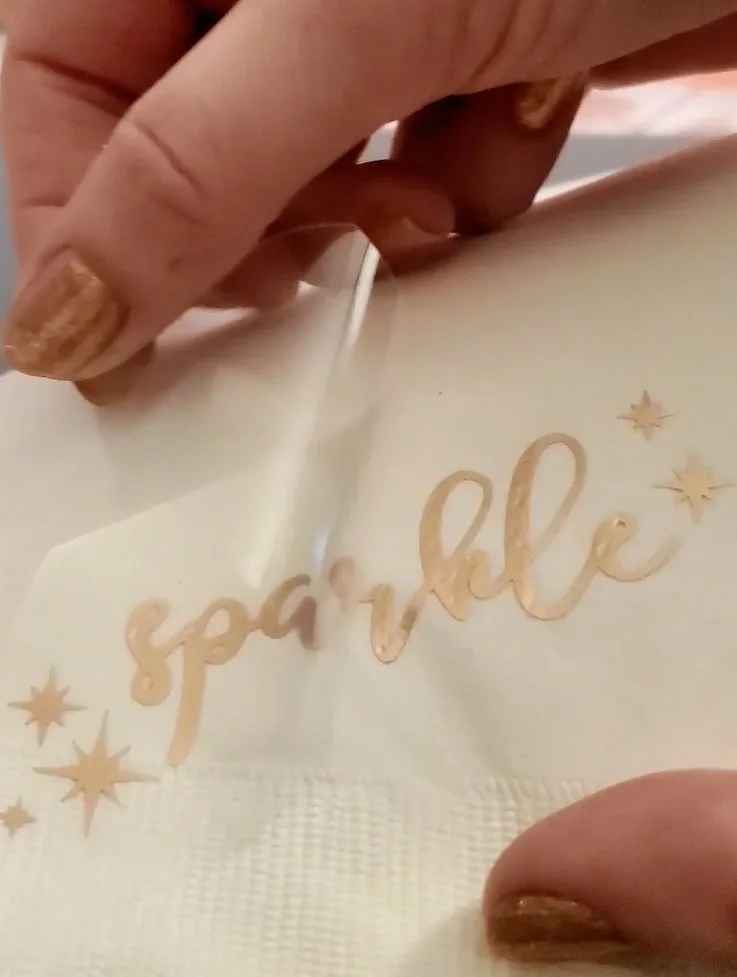 Then you'll have something and people are sure to talk about and enjoy.