After being gone for a week and a half I've been struggling with the balance of getting all caught up on things I was putting off, or just couldn't do while on vacation and also spending more time with my kids. I decided a little gardening project might be a fun way for me to play with my son in the dirt.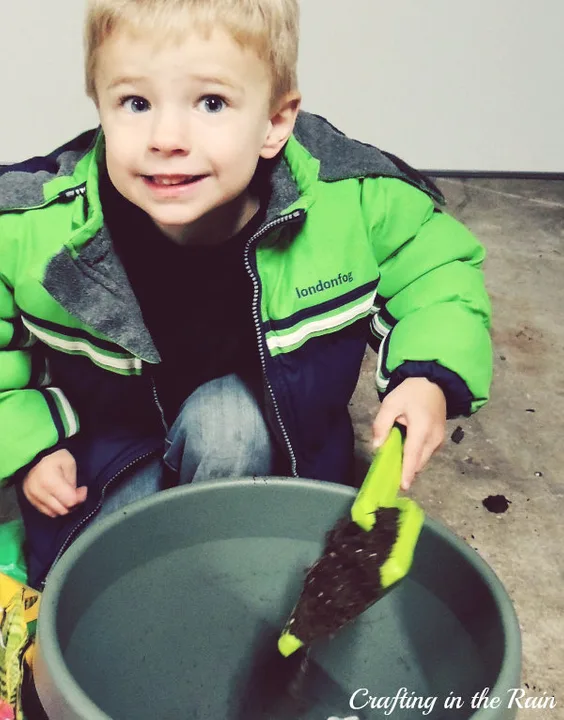 I have not had very successful gardening efforts in the past. One tiny little garden we tried when we first moved into this house was basically washed away in the incredibly wet spring we had. I tried growing garlic in a bucket a couple of years ago in the fall–the green parts grew wildly, and the garlic pieces under the surface were still tiny when I unearthed them in the summer.
We planted a strawberry plant in the backyard that my 1st grader had brought home from a field trip. Ants ate all 5 of the strawberries as soon as they started to turn red.
But flowers in small planters I can generally handle 🙂 We picked up some Potting Mix and a few plants to add some bright spring color to our front door.
To decorate the pot first, I dripped 2 colors of acrylic craft paint around the bottom edge while it was upside down, letting the paint run down the sides.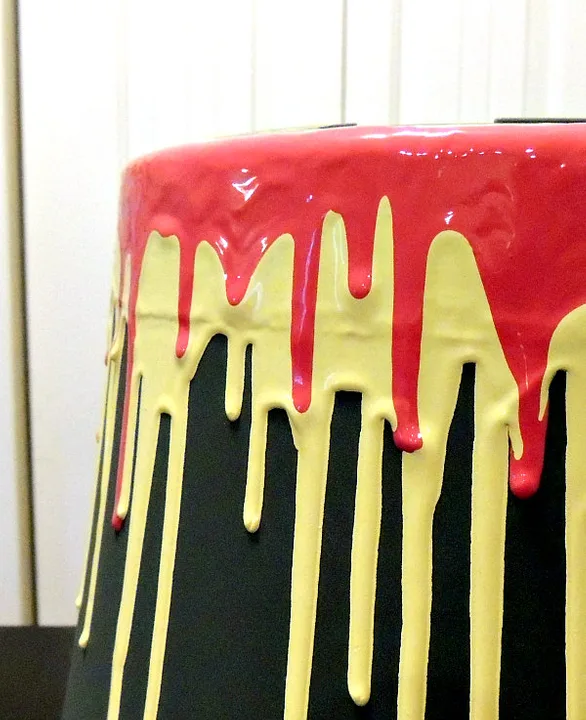 When that was dry (it took about a day in our damp weather) we put some coffee filters in the bottom so dirt won't fall out the holes, then added the soil and the flowers.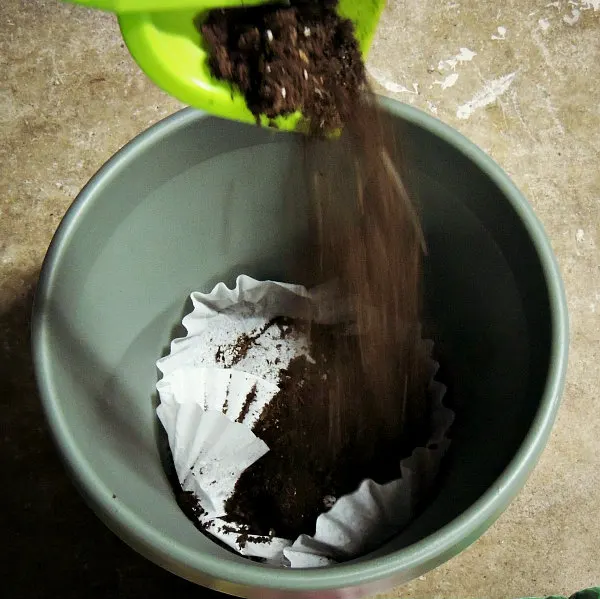 Here it is all set up by our front door.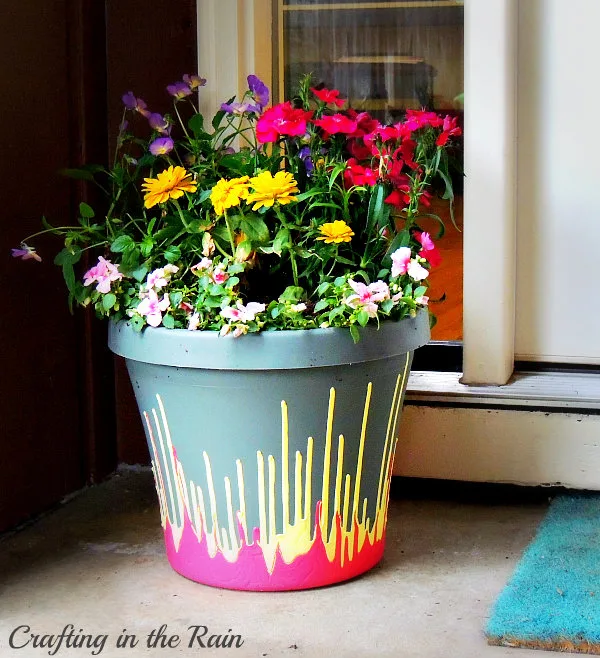 So if you think you have a black thumb that might be ready to turn green, try this.