This post is brought to you by HomeRight. I was provided an AutoRight Steam Machine to steam clean my car. All thoughts and opinions are my own. Some links are affiliate.
I'm pretty sure that it doesn't matter what ages your kids are – if you have them, they will make your car dirtier. Even when you think you won't have Goldfish on the floor of your anymore, they actually still eat Goldfish. And sometimes in the car. And sometimes they're eating their breakfast on the way to school. And even without food, there's always the dirt, mud, leaves or pine needles that get tracked in.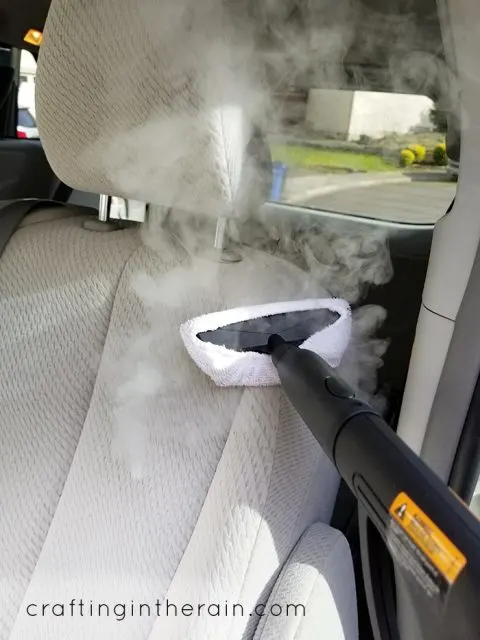 I'm going to tackle those problems in my minivan right now, because we're about to take a road trip from Washington to Idaho so I can attend my graduation! I always love starting out a long drive with a really clean car. It makes the trip just a little less stressful. Plus, it makes me more motivated to steam clean it out again once we're back home.
After cleaning out trash and vacuuming, I opened up the AutoRight Steam Machine. Let's look at all the parts and pieces.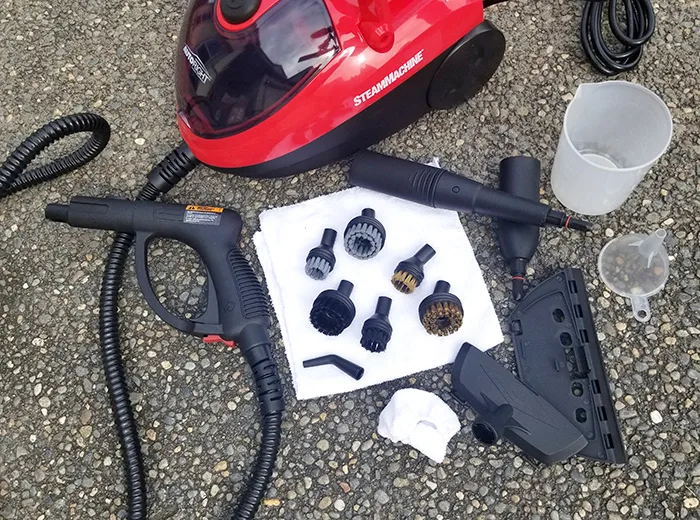 There's the machine and hose, with a trigger lock on the steam gun. There are large and small brushes in varying hardness (soft for things like leather seats, medium for most surfaces in the car like cup holders, doors, floor mats) and the metal brushes, which you'd want to be careful with so you don't scratch any finishes. The squeegee attachment can be used on windows and the inner part snaps out and can be covered with an elastic cloth to clean upholstery. There is a tiny nozzle for hard to reach places and a cup and funnel for adding water to the machine.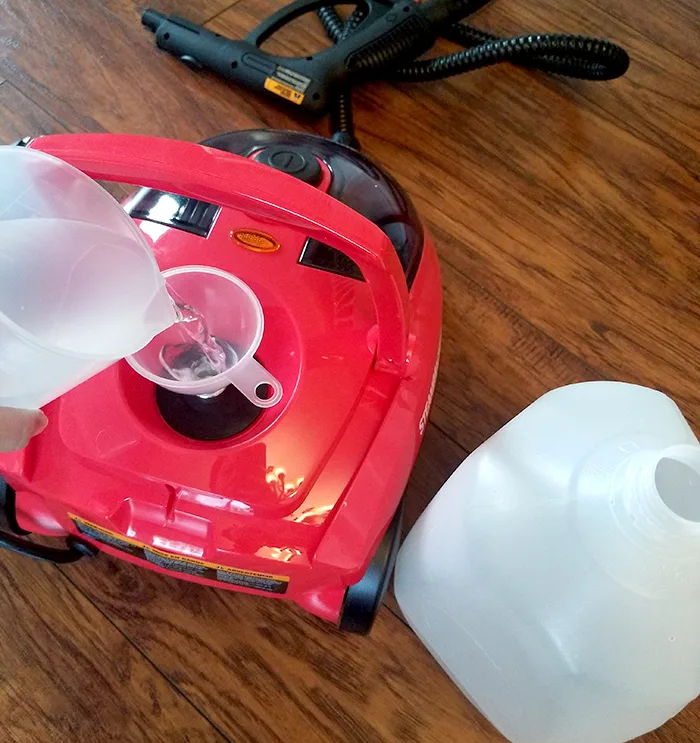 Start by filling up the water reservoir with distilled water. If you use tap water, the minerals will build up over time and you'll have to clean out the machine with vinegar. Not the worst thing that could happen, but I'd rather just get a gallon of distilled water and not have to worry about maintaining the steamer. The machine holds up to 40 oz of water. Do not overfill.
Screw the lid back on tight and turn it on. It takes about 8-10 minutes for the water to heat up enough and create steam to use. The red and orange lights turn on when the machine is powered on – the orange light turns off when it's ready to use.
Slide the adapter onto the steam gun and choose one of the attachments. I started with the fabric attachment with the elastic cloth over it.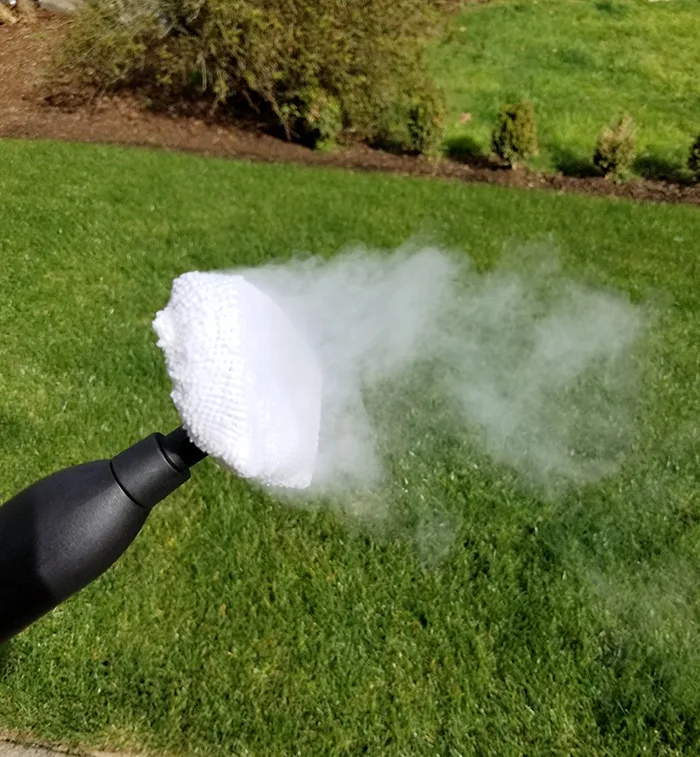 Clean car upholstery with steam
Pull the trigger and scrub any spots on the seat upholstery. Then, wipe off with a clean cloth. Remember a few basic tips for working with a steam cleaner. The steam is hot! When you're switching out attachments, make sure to not accidentally squeeze the trigger, and don't spray any of your skin.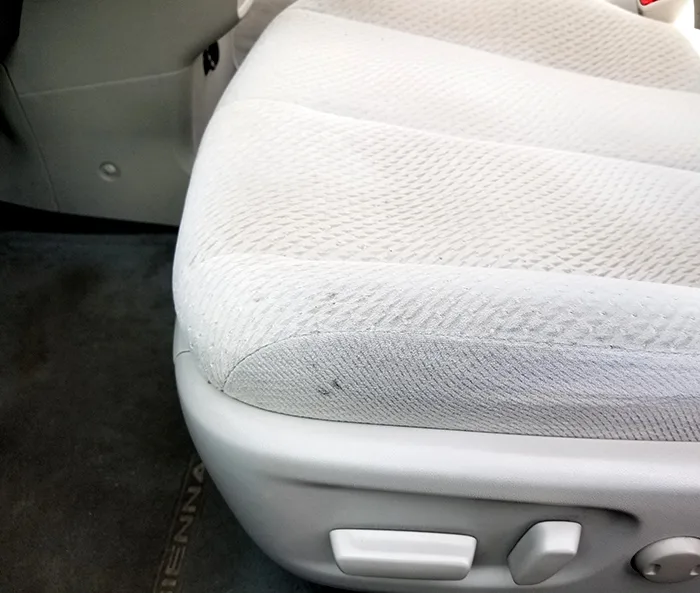 Steam clean hard surfaces in a car
Use the soft or medium brushes to clean the hard surfaces like cup holders, floorboards, dashboard. Again, steam clean, scrub with the brush, and wipe the dirt off with a cloth.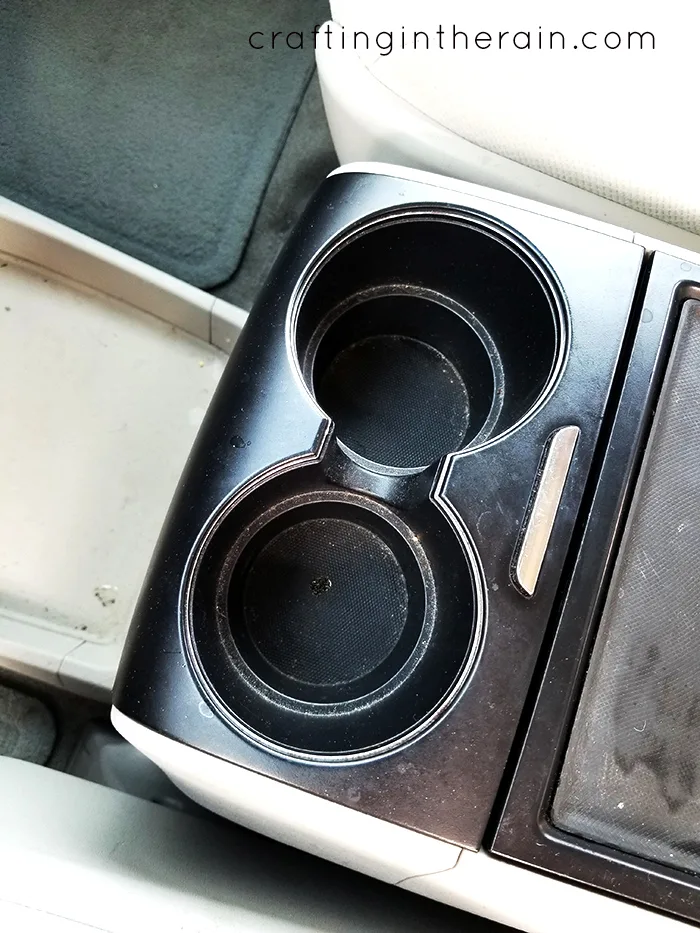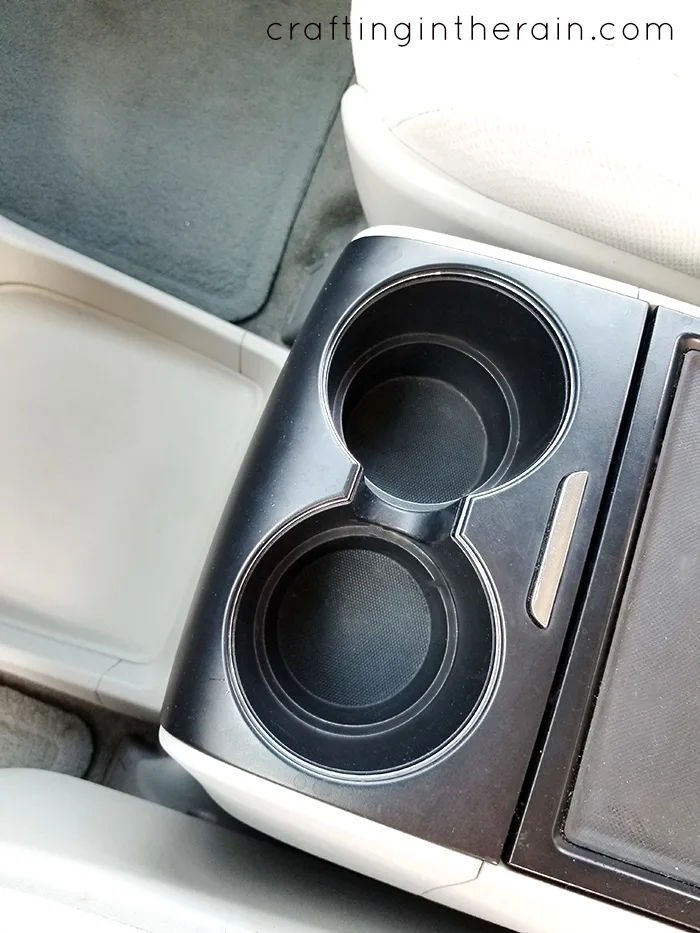 Floor cupholder between the middle seats: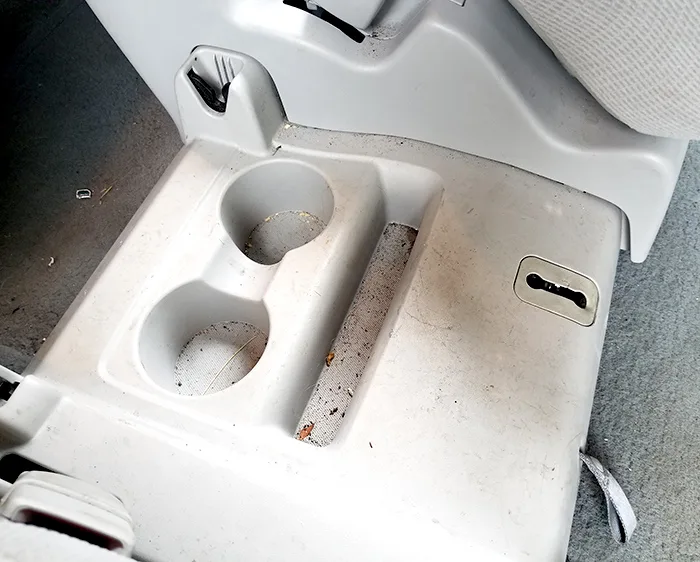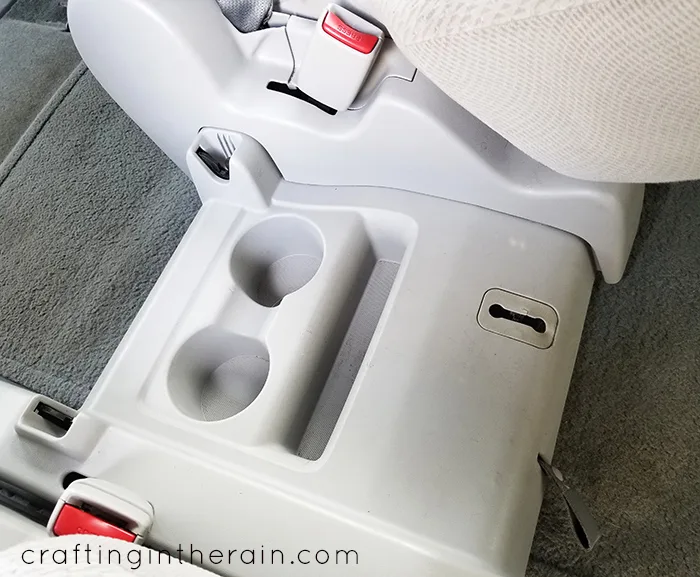 And the floorboards by the doors, along with the hard edges of the seats: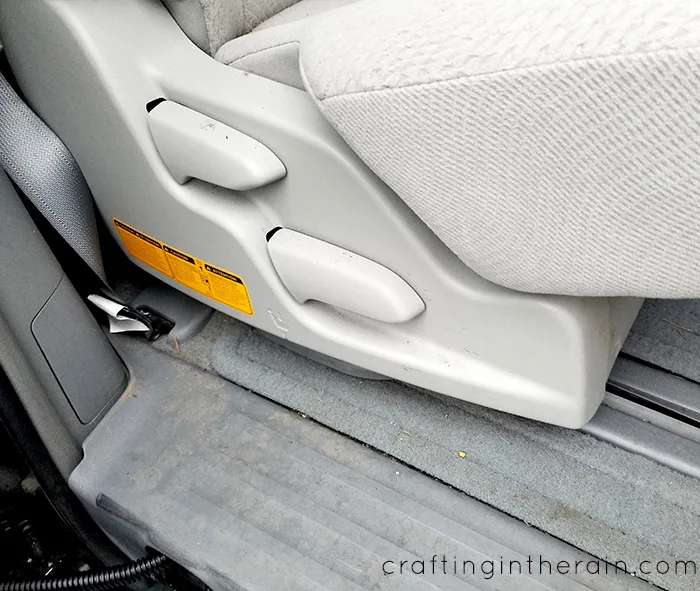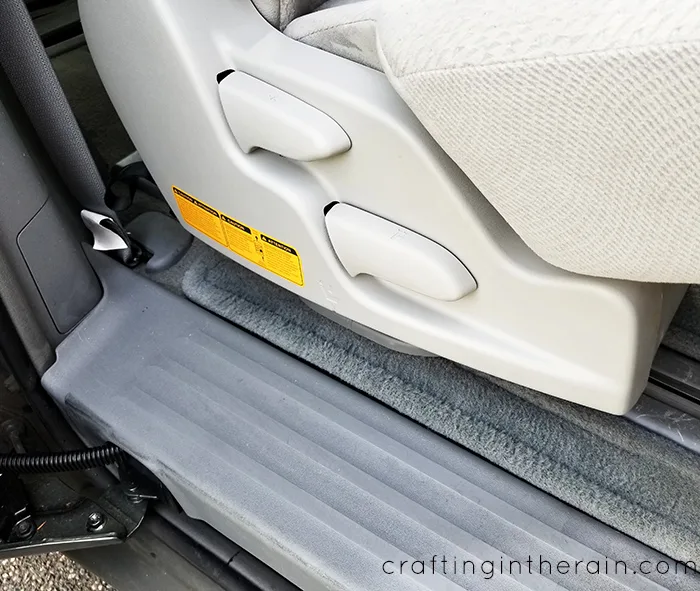 I also used the medium brush to steam clean the floor mats. Scrub with the brush, then with a clean cloth. Look at the difference where I cleaned!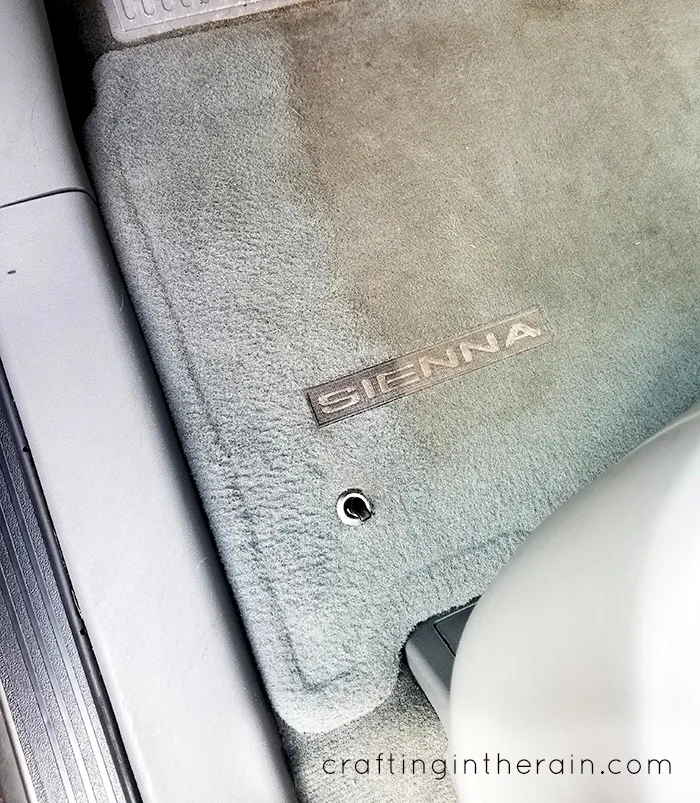 I used one of the small brushes to get down into the small spaces of the door: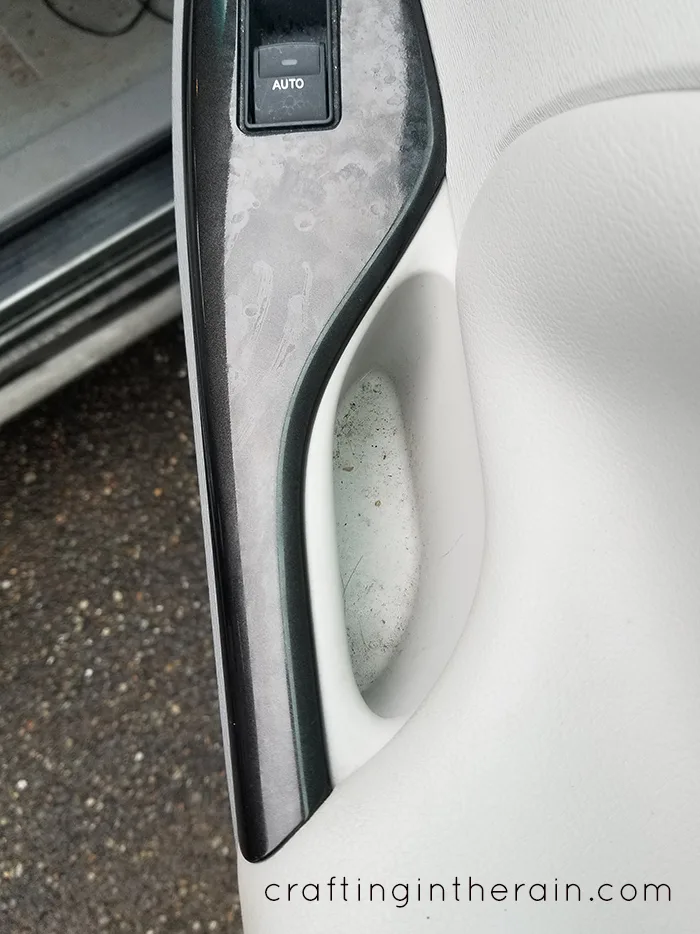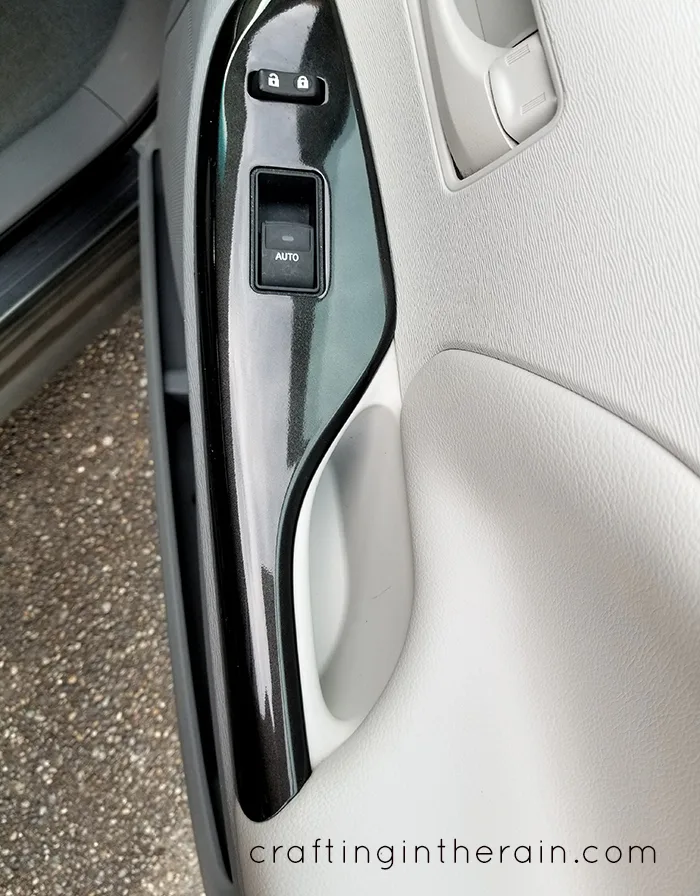 Pretty amazing, right? When you steam clean your car, you're cutting through grease, spills, stains, and even killing 99% of bacteria. Plus, you can use this same machine for cleaning all over inside your house too.
Learn 5 things you should steam clean in your house.
Do you have any favorite tips for cleaning your car, or keeping it clean? Let me know if you have any questions, and order your AutoRight Steam Machine from Amazon.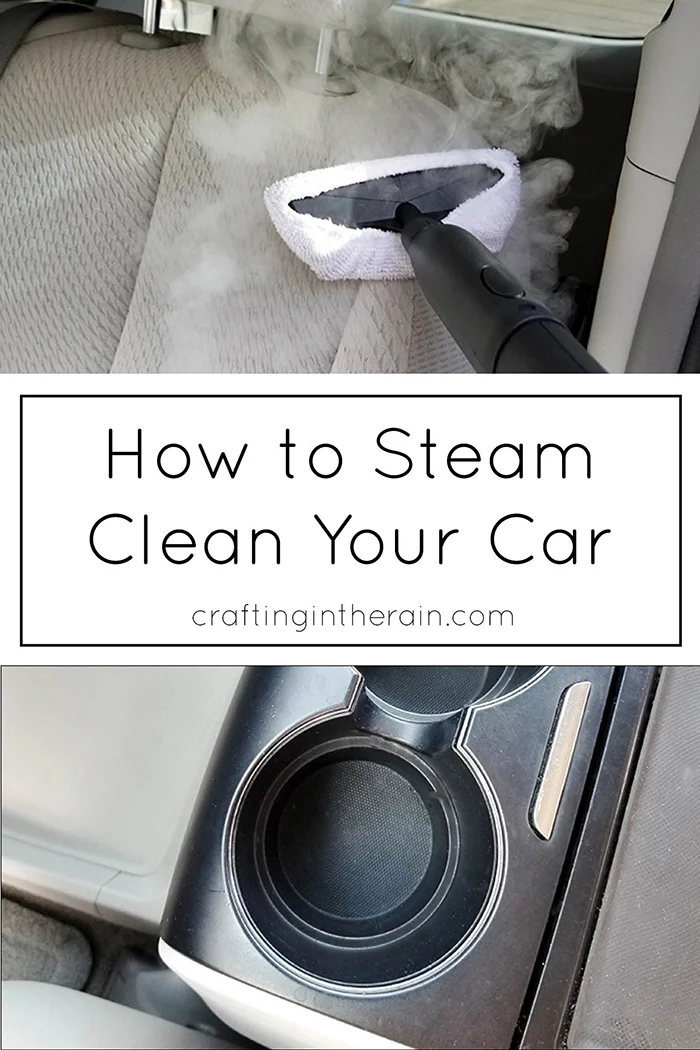 Ready for more Spring Cleaning? This printable kit from the Dating Divas is totally customizable (and has detailed instructions on how to make edits before you print.) You'll find chore charts, cleaning lists, helpful cleaning tips and even games to add an element of fun!