How about some printable snow day bookmarks to color! If you end up with a snow day soon, you'll get good use out of all these snow day printables.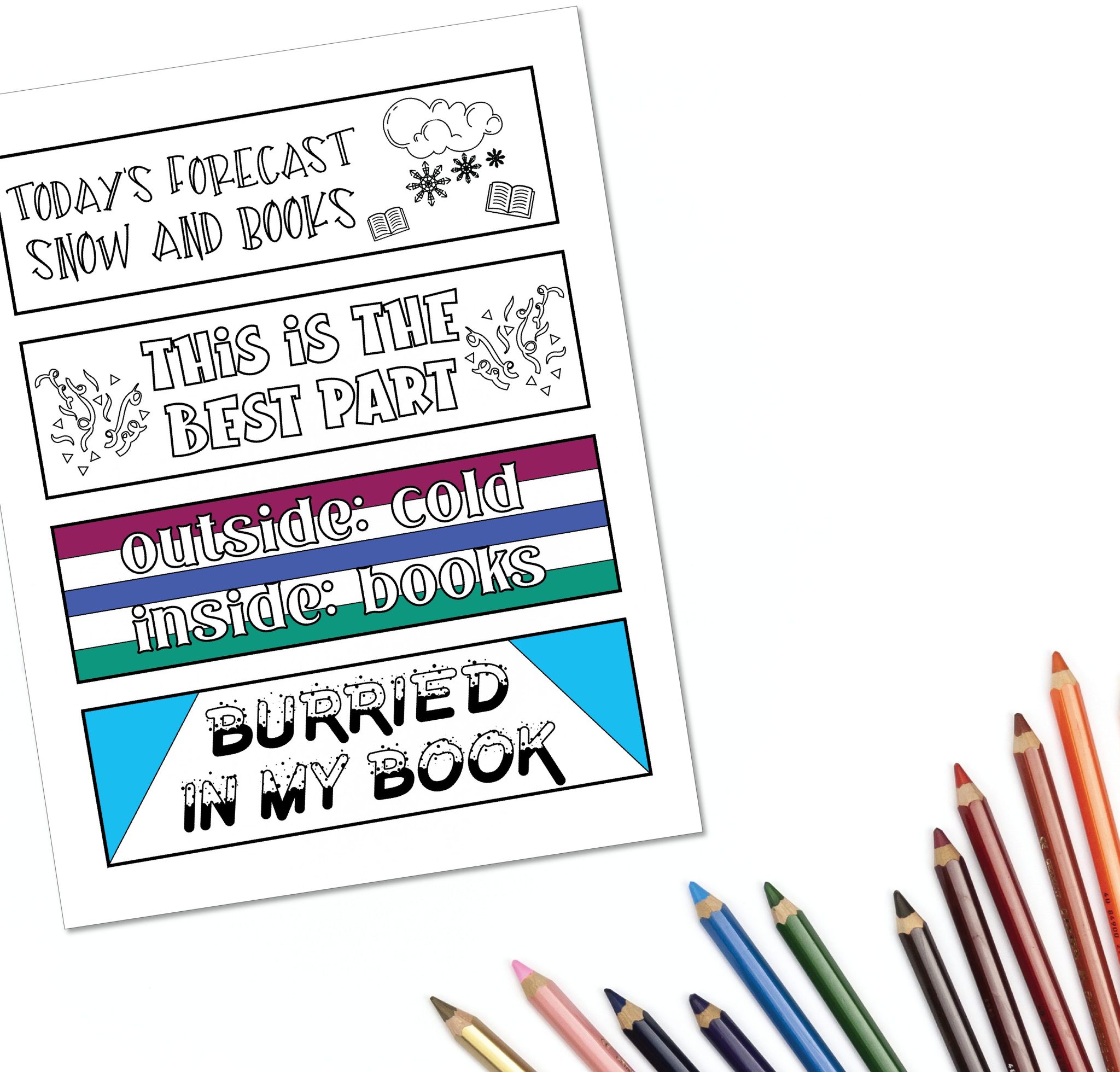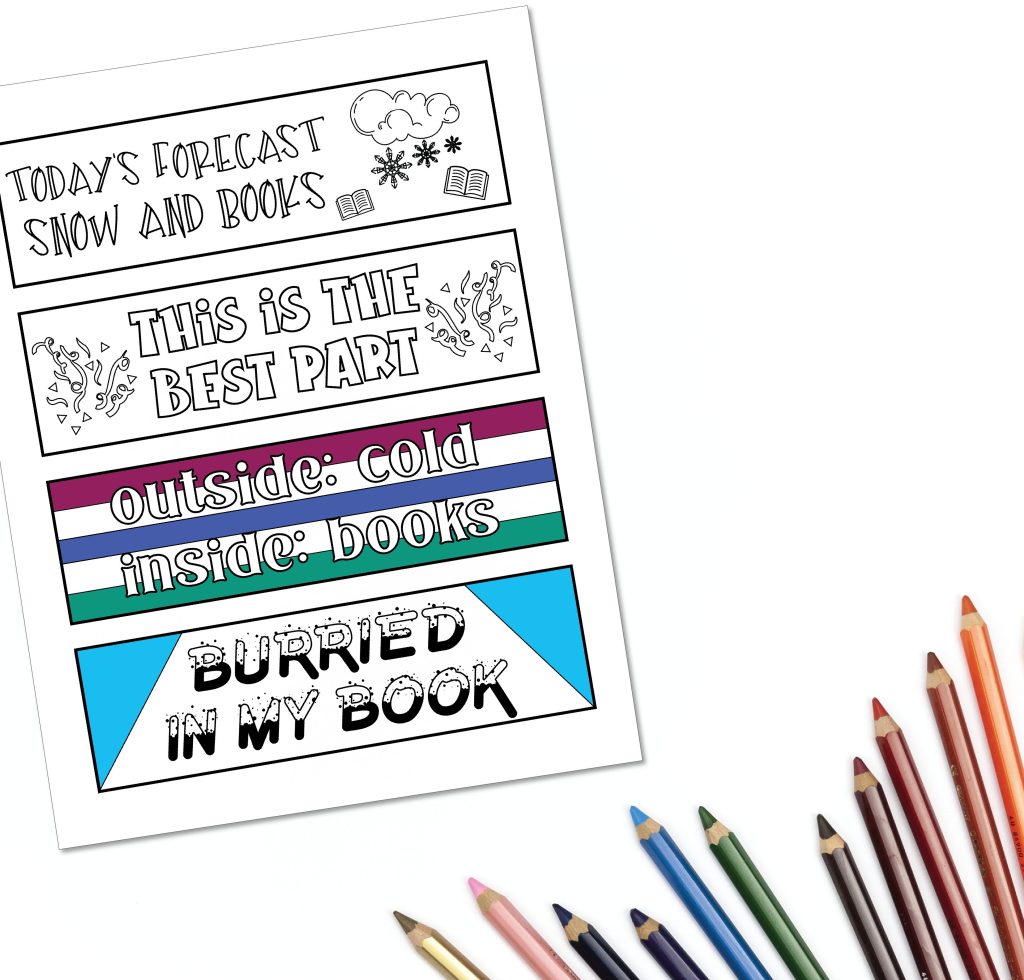 Print out this page and let your kids color the bookmarks. Then cut them out and use as is, or laminate them to last longer.
Use this form to download the free snow day bookmarks.
I recommend printing on cardstock either way. They'll be easier to color with markers or colored pencils.
Then follow the links below:
You'll be able to print snowman jokes,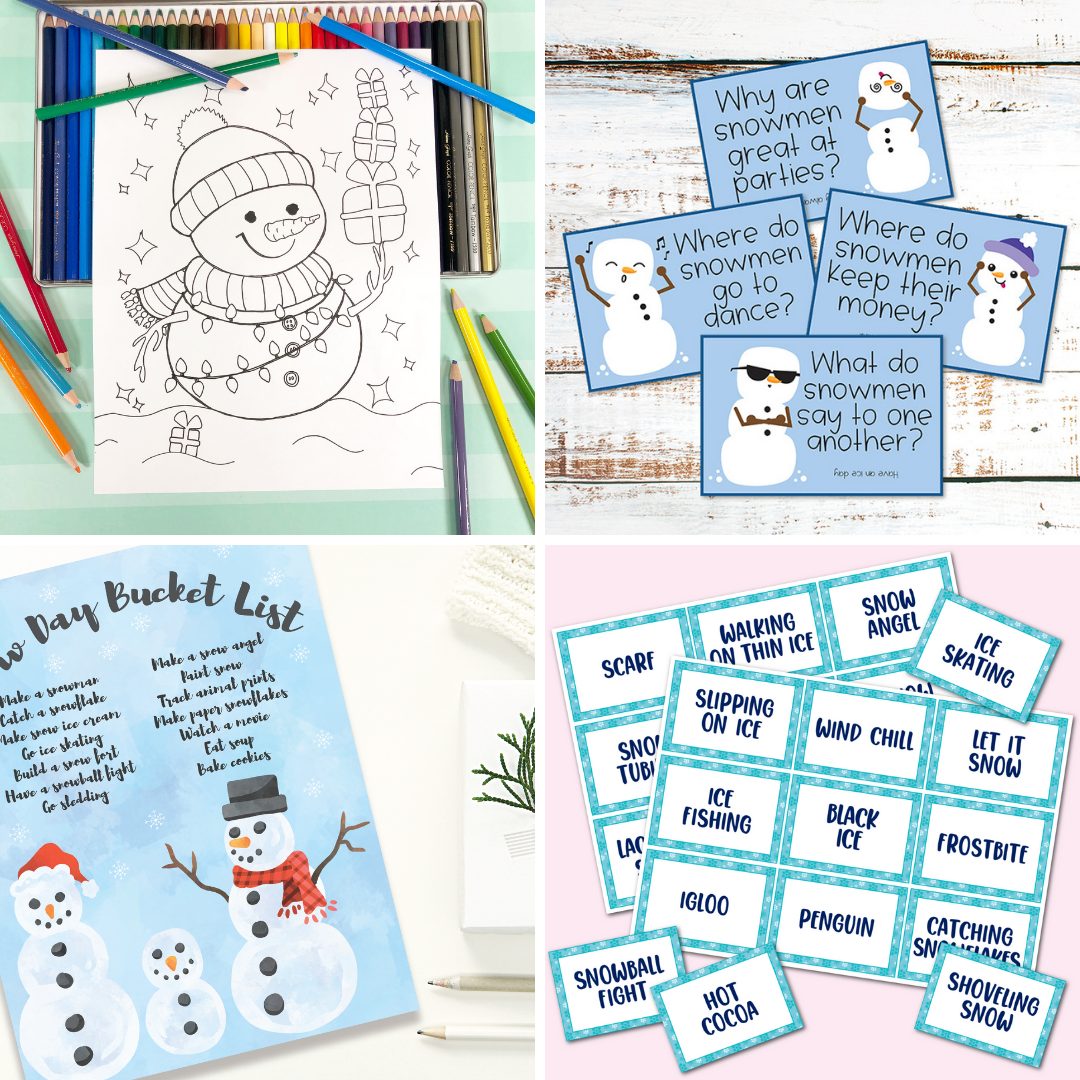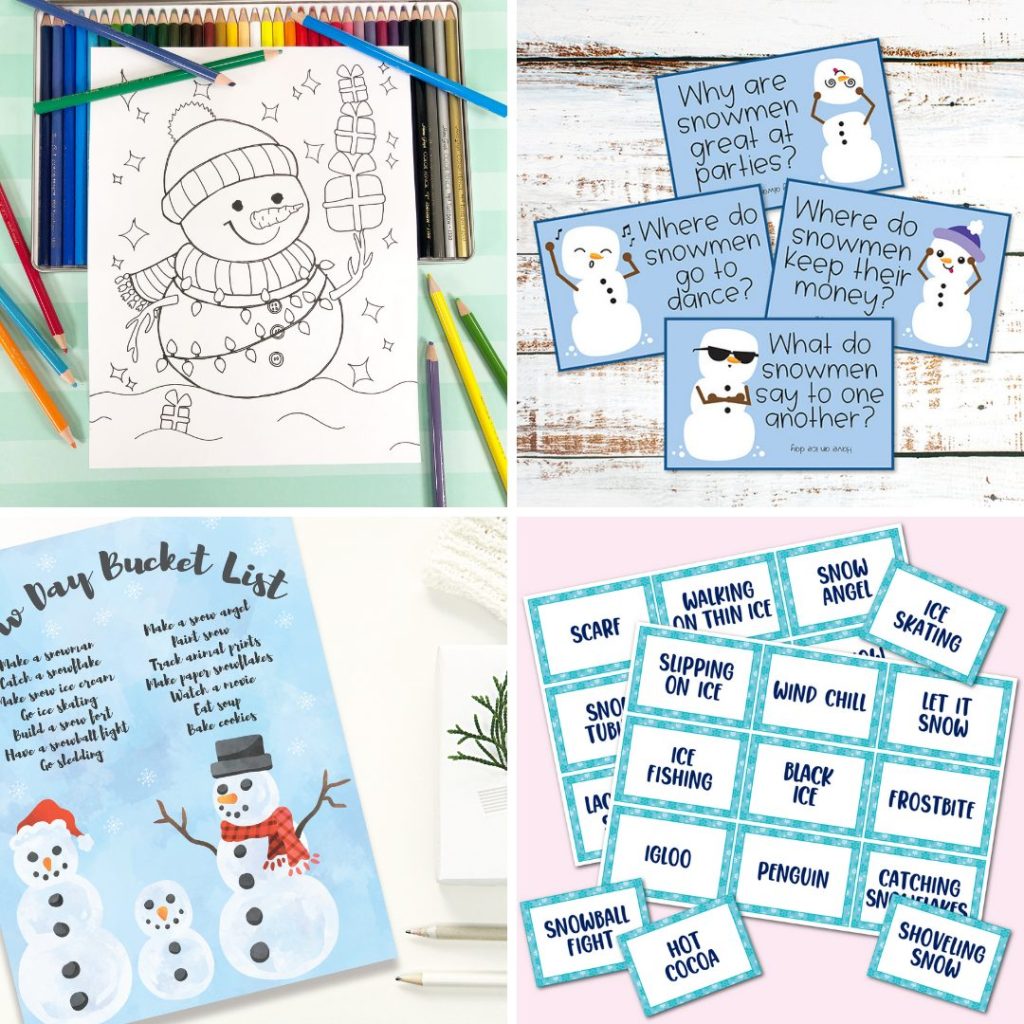 snow man and winter games,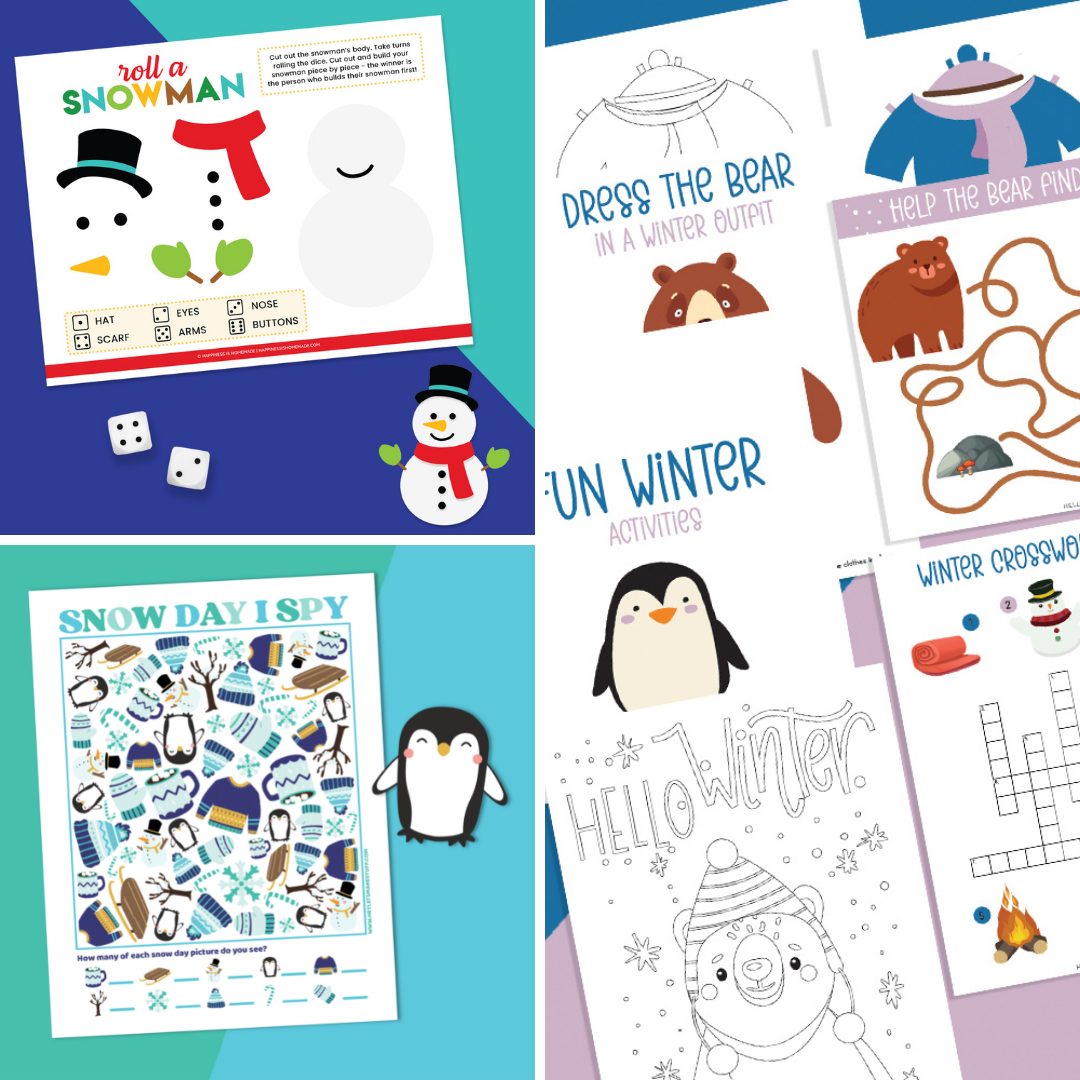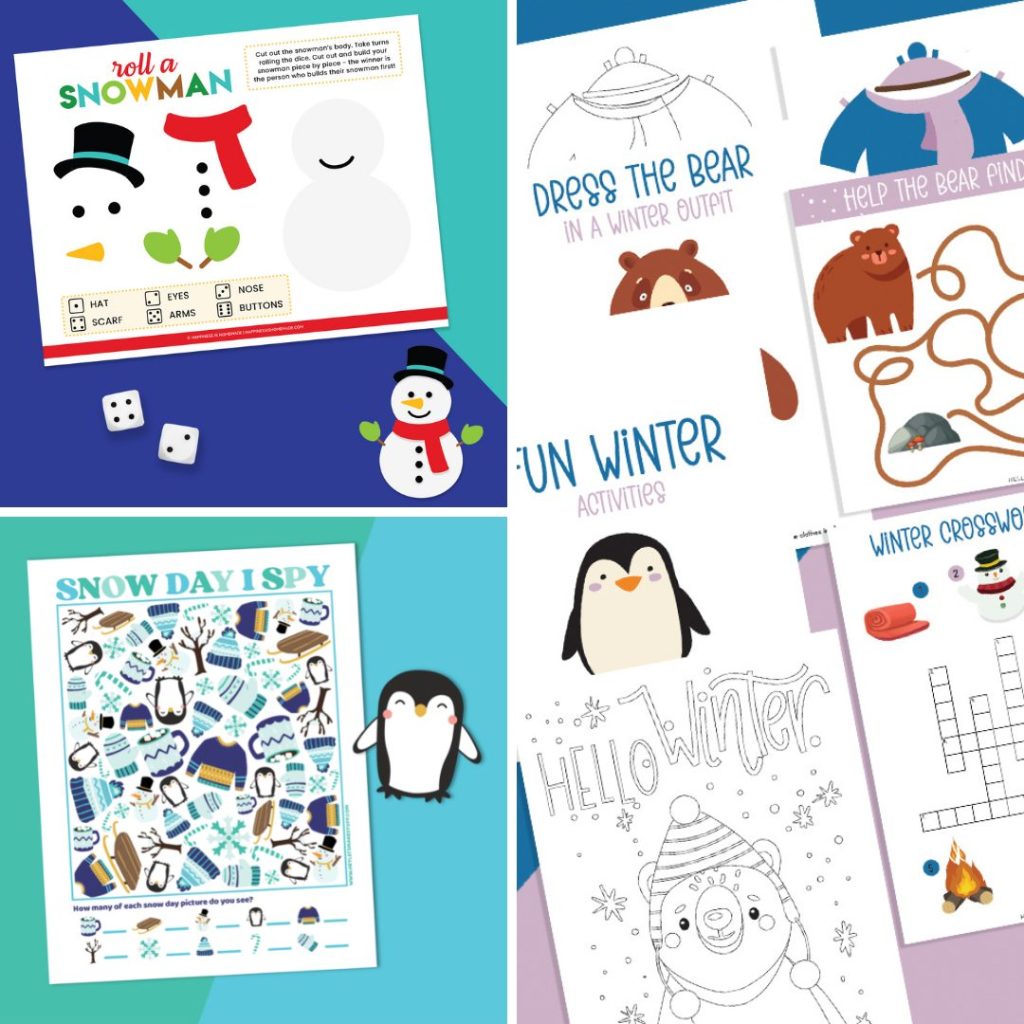 and more coloring activities too.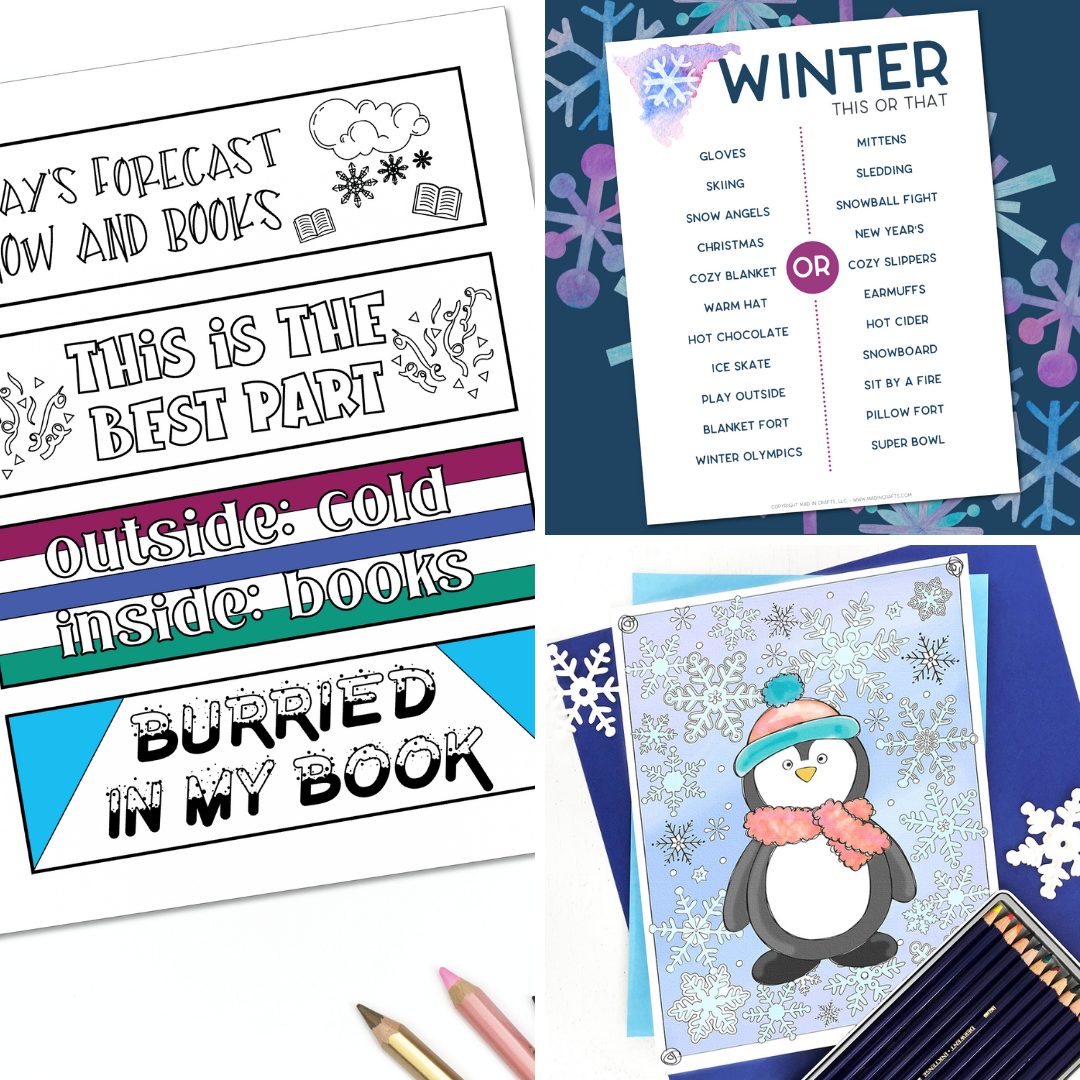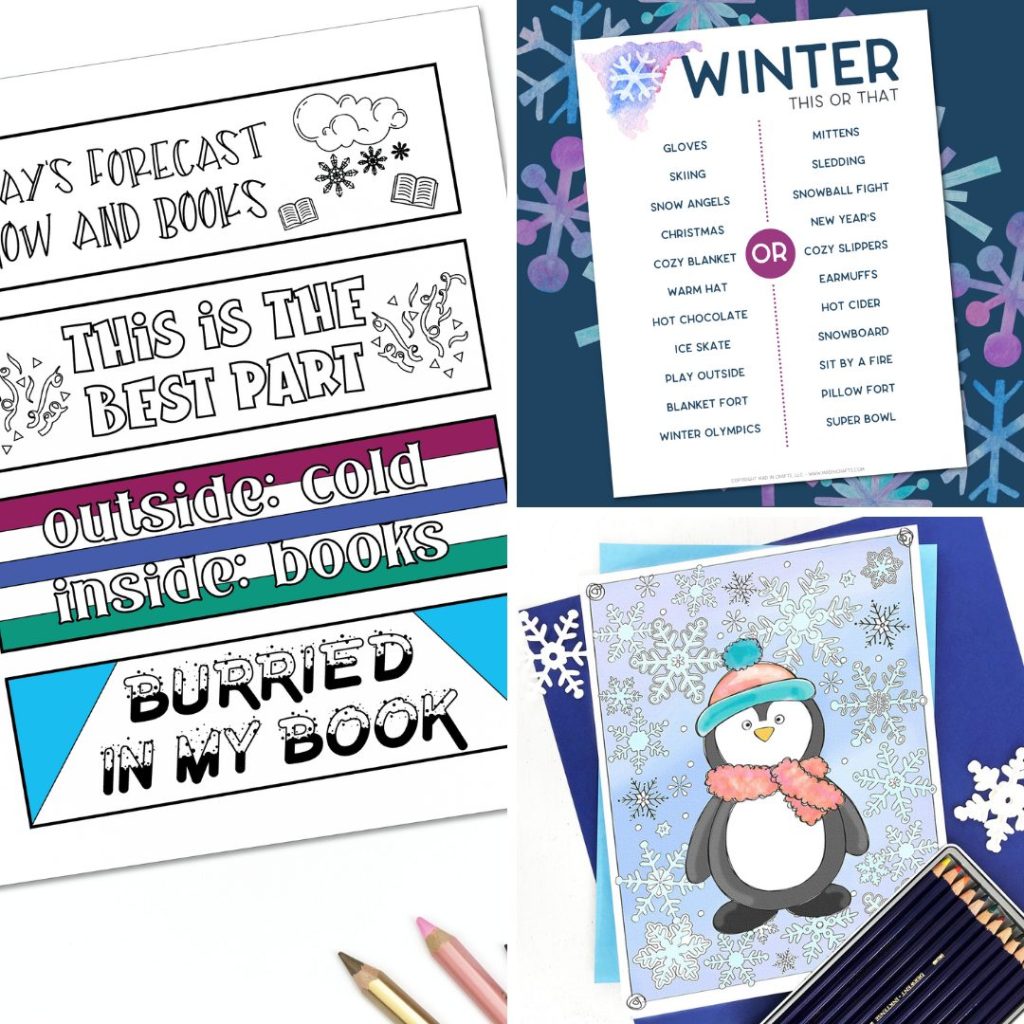 Sometimes a snow day is perfect for playing outside in the snow. But when that gets old, or you just need everyone inside for a while, we hope you get good use out of these snow day printables.