Christmas and holiday gift giving printables – perfect for lots of occasions! We have tags, lists, wrappings, and these scratch off coupons too.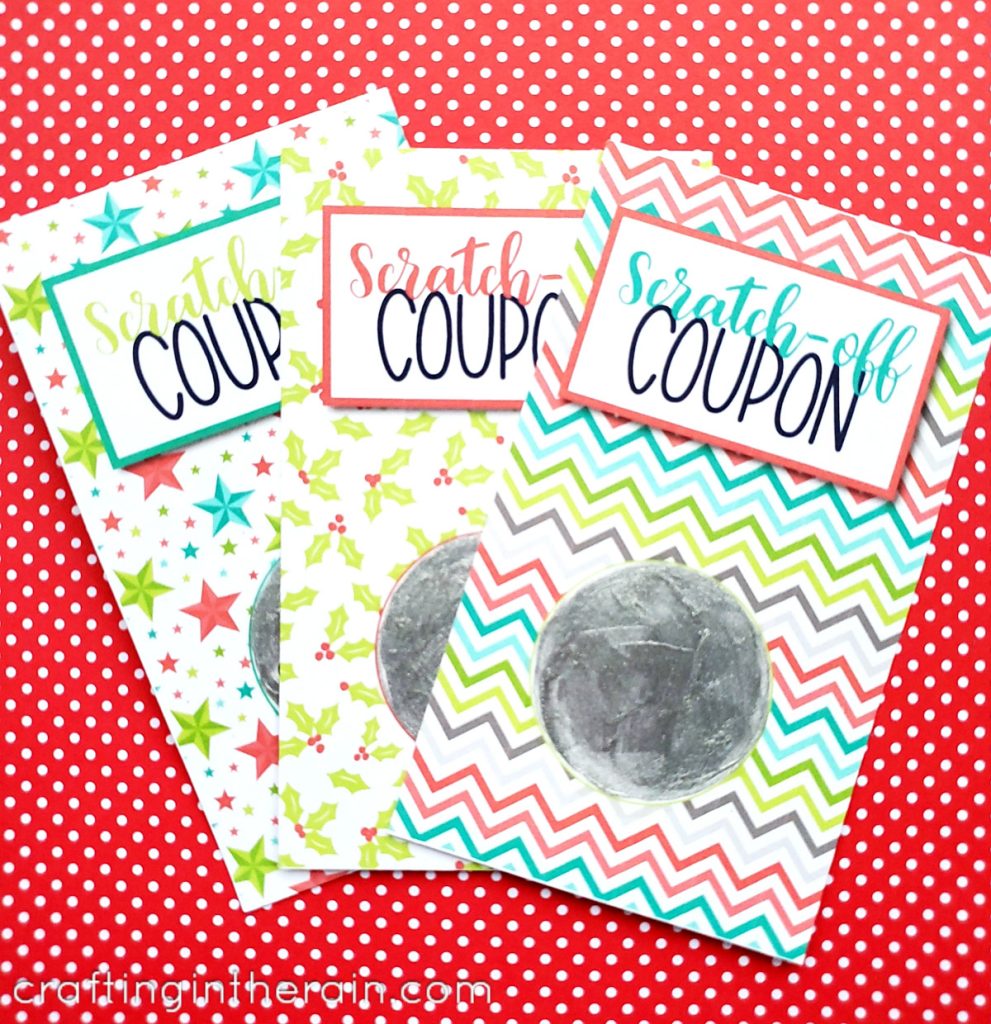 The directions are simple, and the result is really fun.
Sometimes the gift you're giving needs some input or participation from the recipient. Maybe you want them to pick their own book, their own clothes, etc. This can be more fun, and more flexible, than a regular gift card.
Start by downloading the coupon page using this form.
This file is for Personal Use only. Thanks!