I'm joining Craft Lightning this month, and the theme is glitter! One of the best ways to craft with mess-free glitter is to use glitter HTV (heat transfer vinyl.) So I made Santa belt napkins with iron-on vinyl. They're perfect for cookie exchanges or leaving cookies out for Santa on Christmas Eve.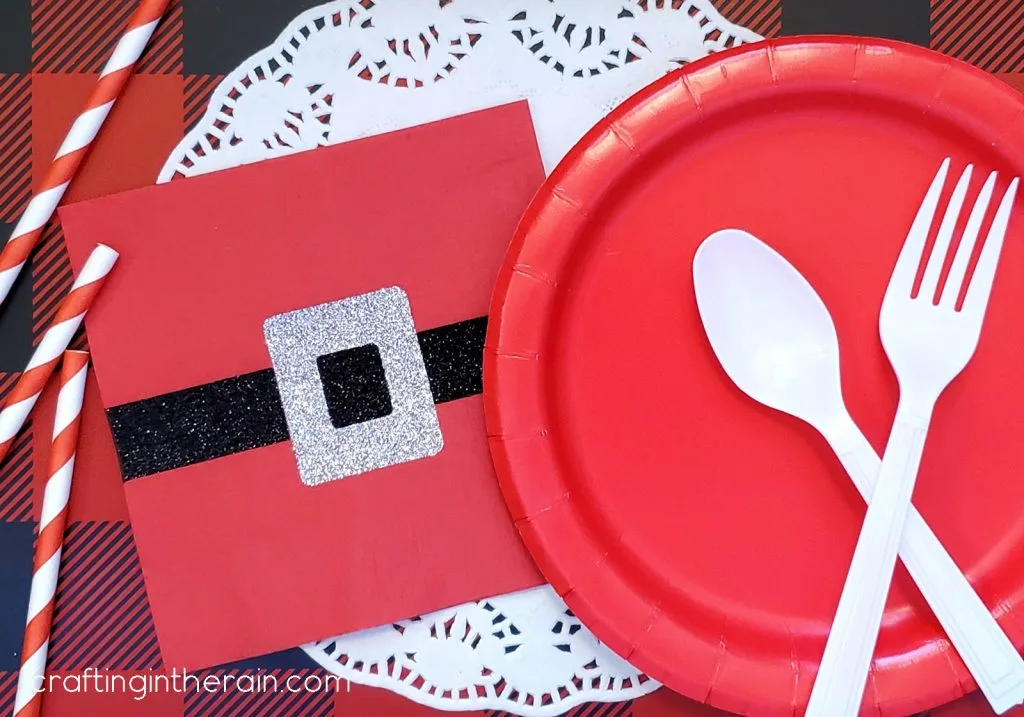 These Christmas napkins couldn't be easier. Did you know you could put iron-on vinyl on paper napkins? It works great!
Supplies:
Cricut Explore or Maker
Red napkins
EasyPress mini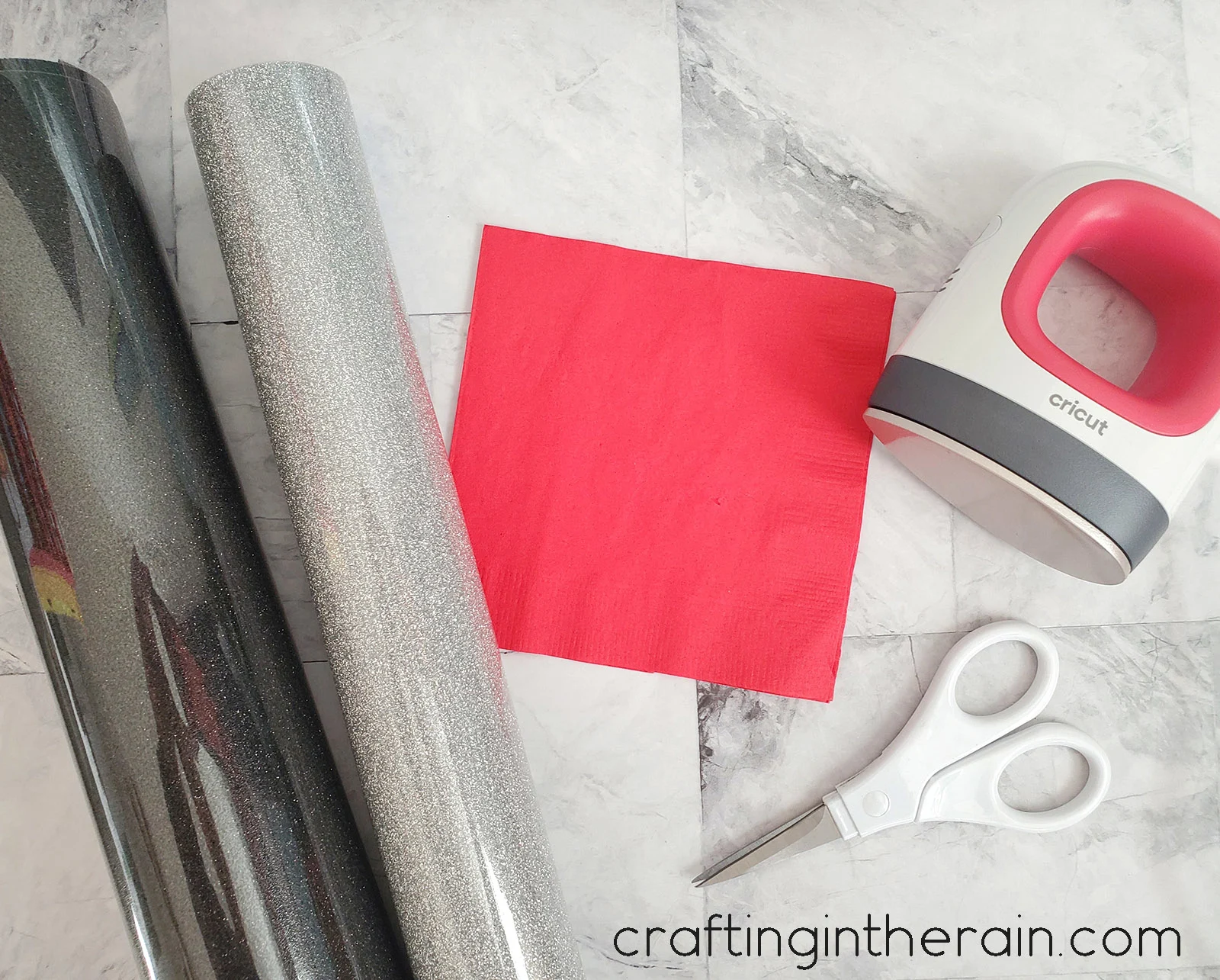 Open this Design Space project.
Resize the design if needed. I'm using napkins that are about 5 inches across, but you should measure you napkins and make the width match.
Glitter htv is cut with the regular fine-point blade on the glitter iron-on setting.
Since glitter isn't meant to have any iron-on layered over it, I have cut the center of the black belt to fit inside the silver buckle.
Center the silver buckle on the napkin – go ahead and use the belt pieces as a reference, but then remove them before pressing.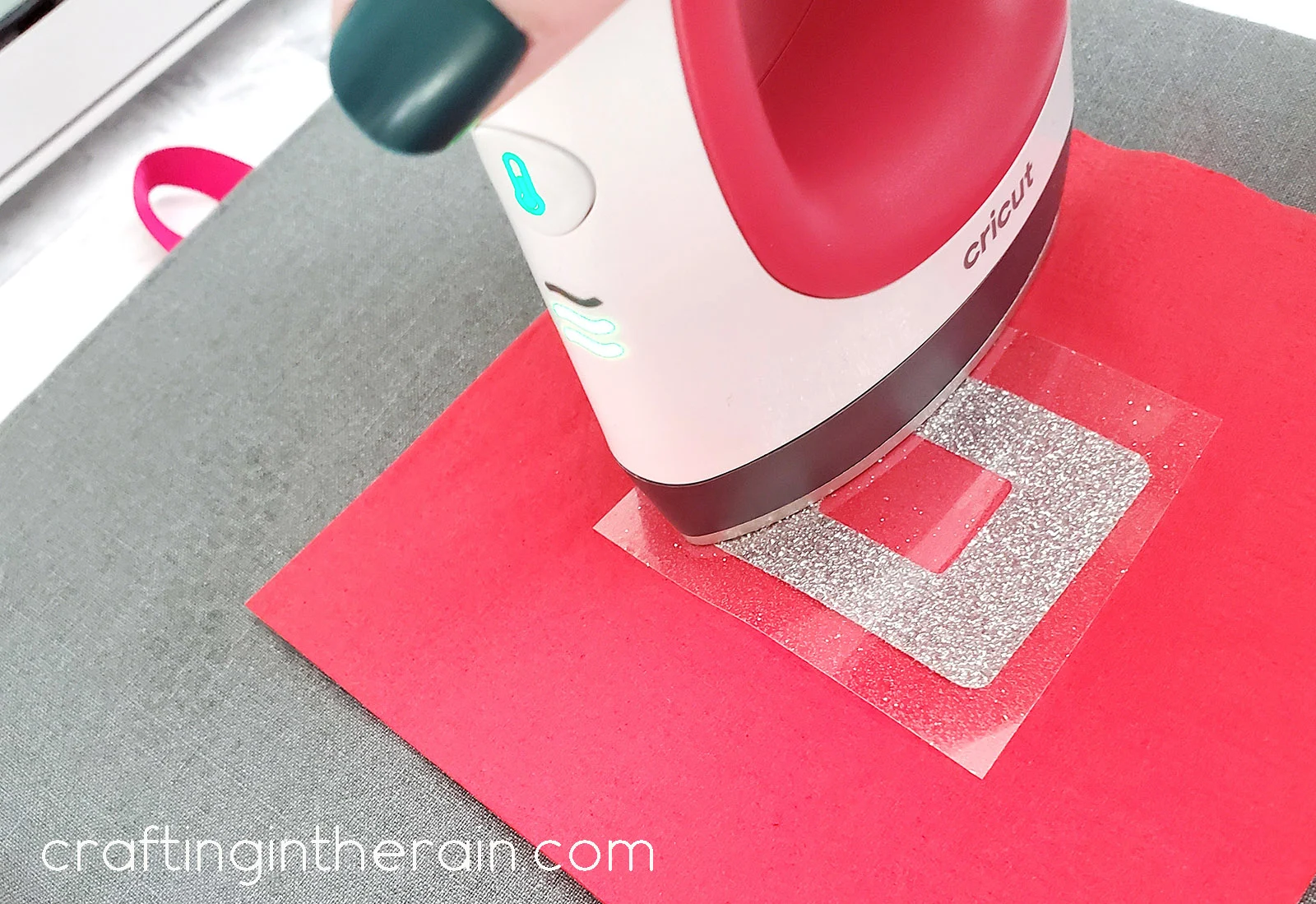 Set the EasyPress mini to medium (two bars.) Heat over the iron-on for about 20 seconds and peel carrier sheet while warm.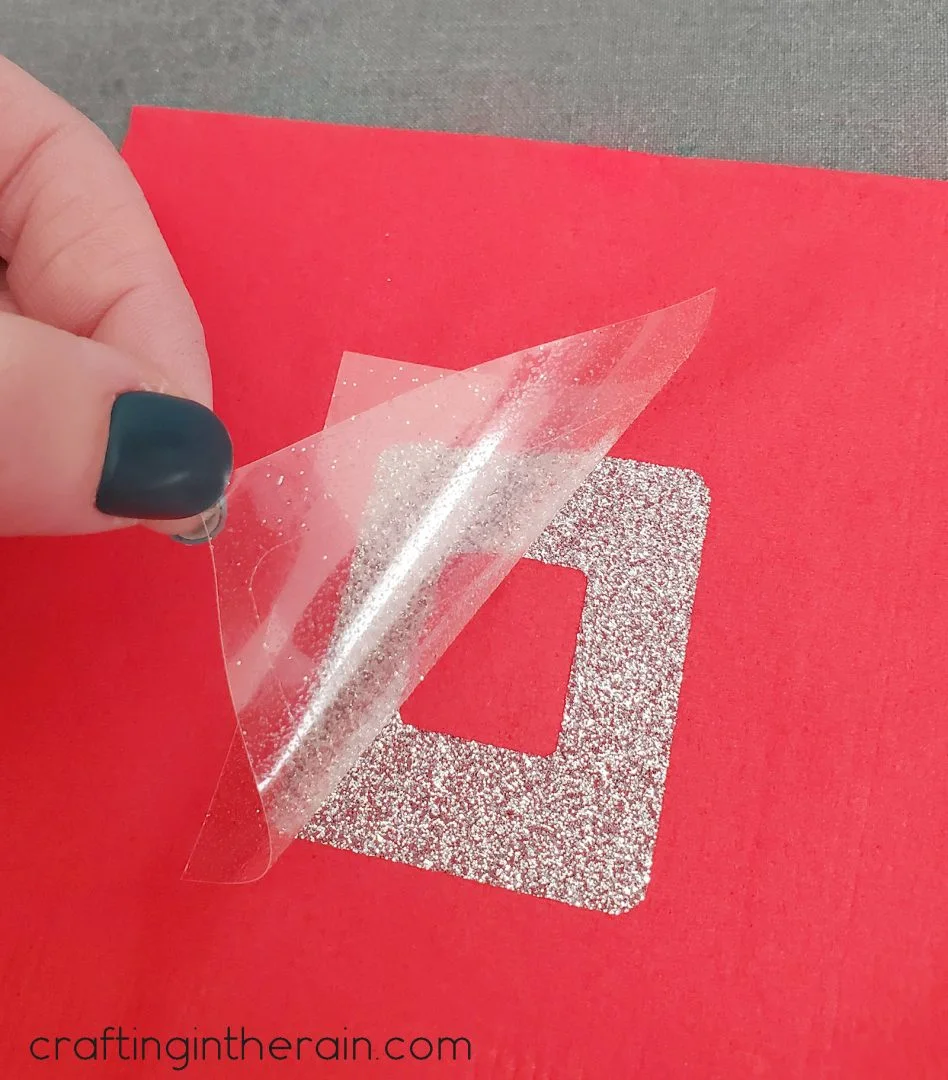 Then position the black and re-cover the silver. Press again for 20 seconds to adhere the black. Carefully remove the carrier sheet. Be careful to not touch it when it's still too hot.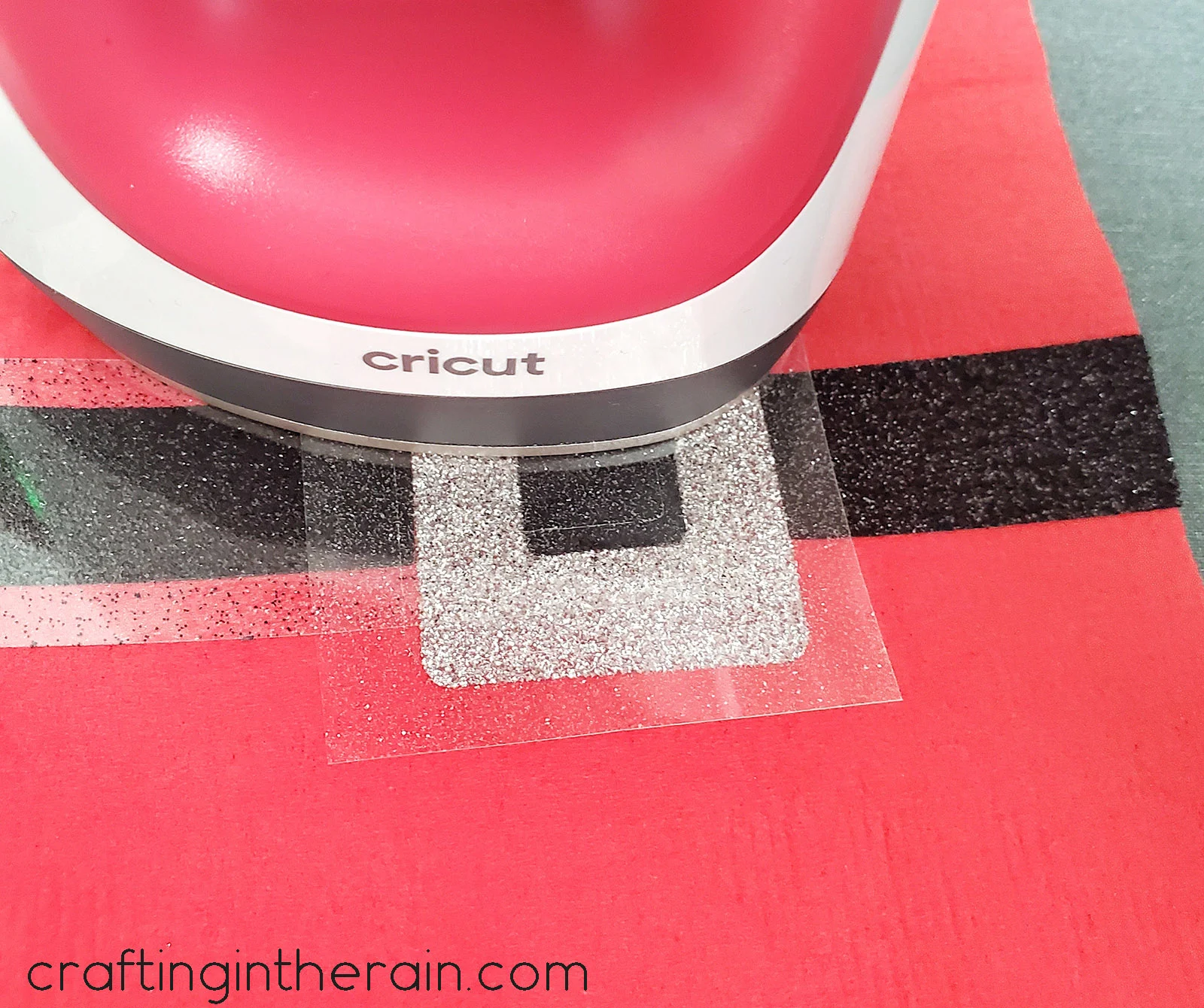 The time is shorter for adding htv to a paper napkin because it's never going to go through the wash. The adhesive just needs to stick to the napkin, but doesn't need the durability that a shirt would need of course.
In no time at all you could whip up a whole set of these napkins for a party, or for Santa's cookie plate.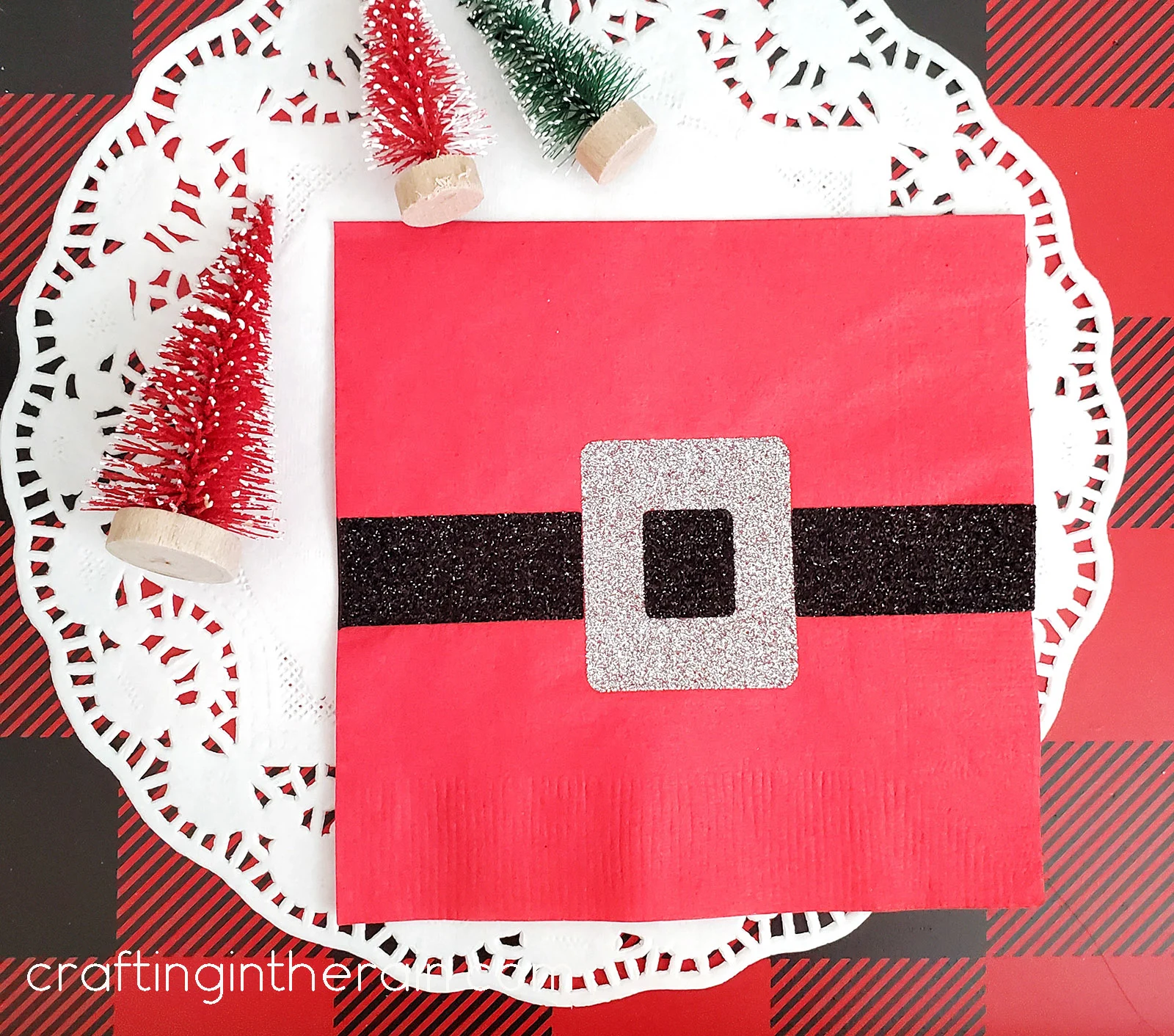 And look how cute they'd be with these Christmas koozies!