Road trips and road trip snacks are symbols of summer. The kids need something to look forward to at different points in the trip. The adults need to stay awake, energized, and have options that let them keep eyes on the road. I've collected some great recipes and store-bought options that are sure to keep everyone in the car happy. (some links affiliate)
Best Road Trip Snacks
Homemade and store-bought food for easy snacking on your road trips

There are also a few things that we make sure to not bring as snacks – usually because they're just too messy. We avoid chocolate as it melts on fingers and in hot cars. We choose water bottles over juice boxes. Sometimes those straws just become geysers of sticky juice that's nearly impossible to clean up. And finally, we try to steer clear of anything with a powdery coating – think Cheetos or powdered donuts.
Have fun on your road trip and happy snacking!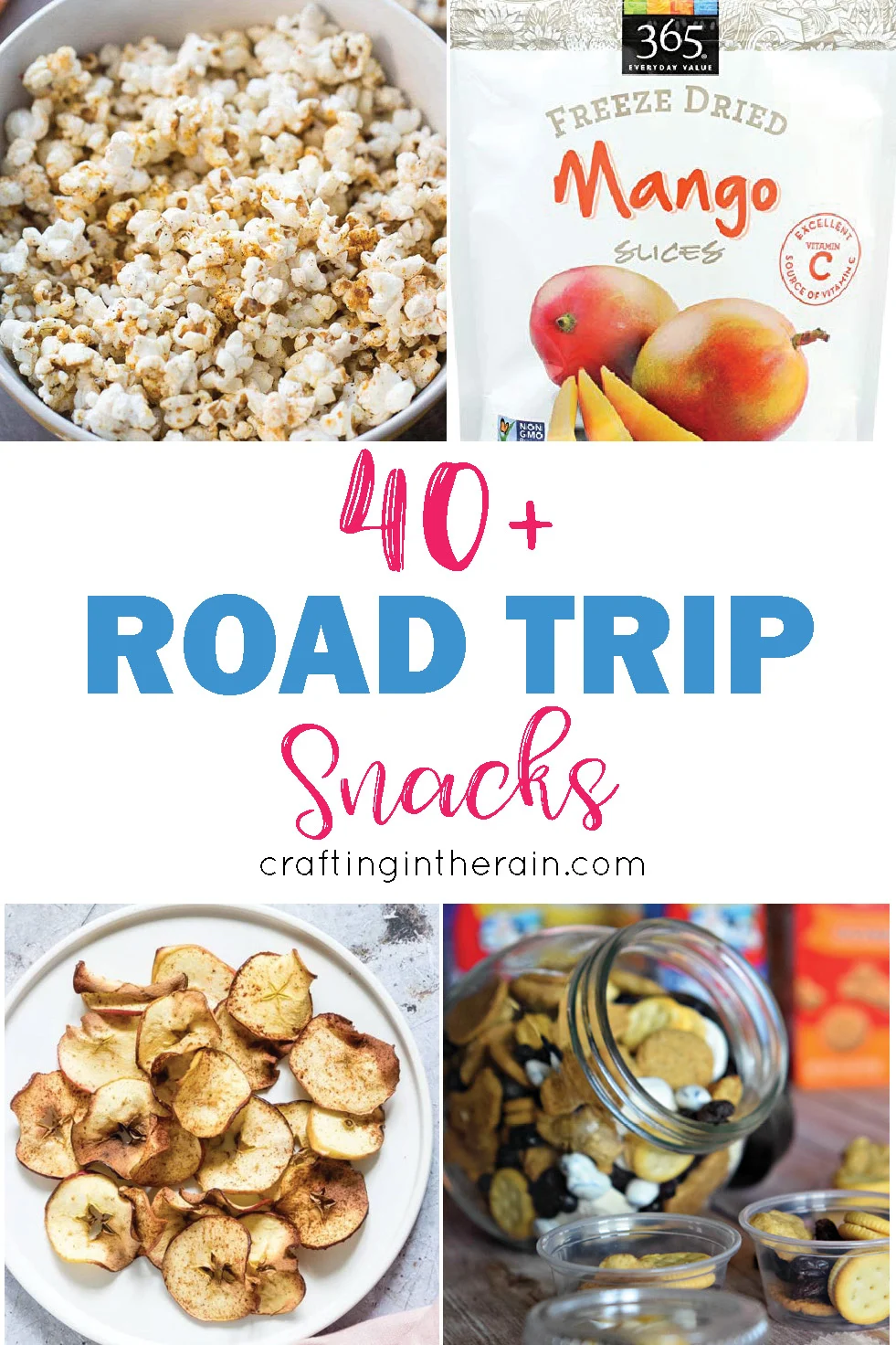 Want some fun printable games to pass time in the car! See the camping and road trip printables for all ages in this blog post.