Resiners sent me an AirLess Resin Bubble Remover machine, and it made an awesome difference in this deep tealight mold I made!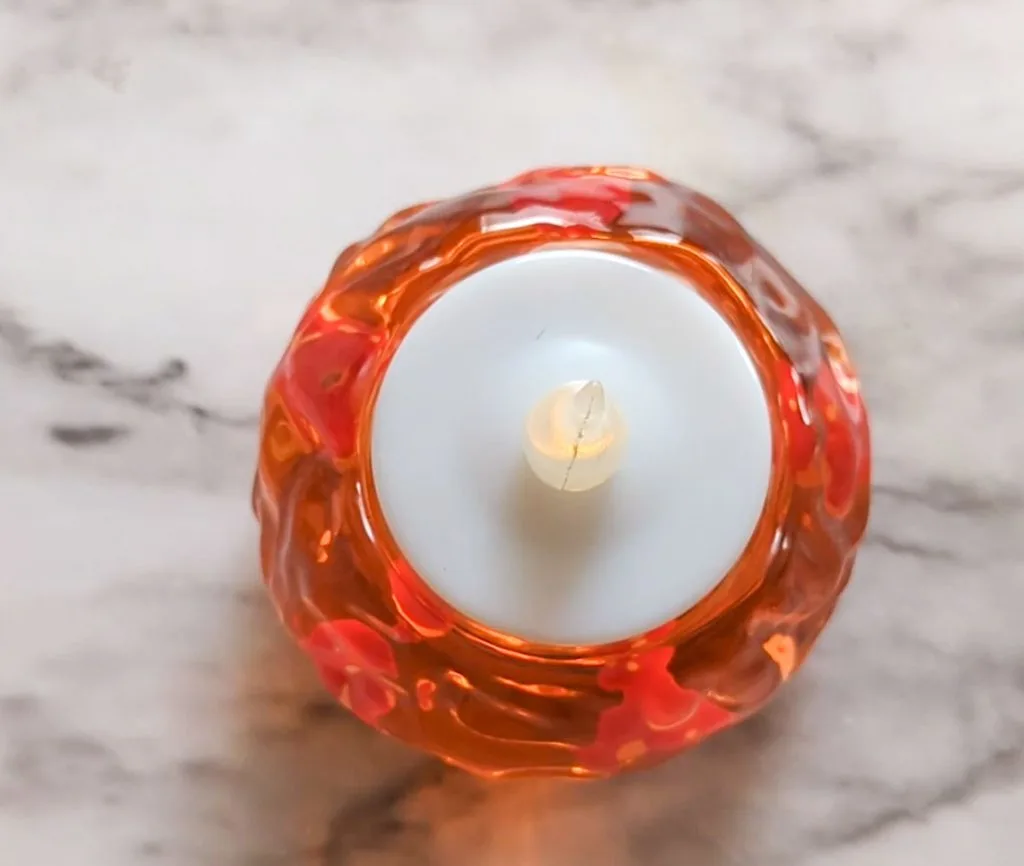 A few months ago, I poured 2 tealight molds, and placed cute fake mushrooms in them. Even though I poured in 2 or 3 layers, I still had too many bubbles and you couldn't really see the mushrooms.
See what I mean?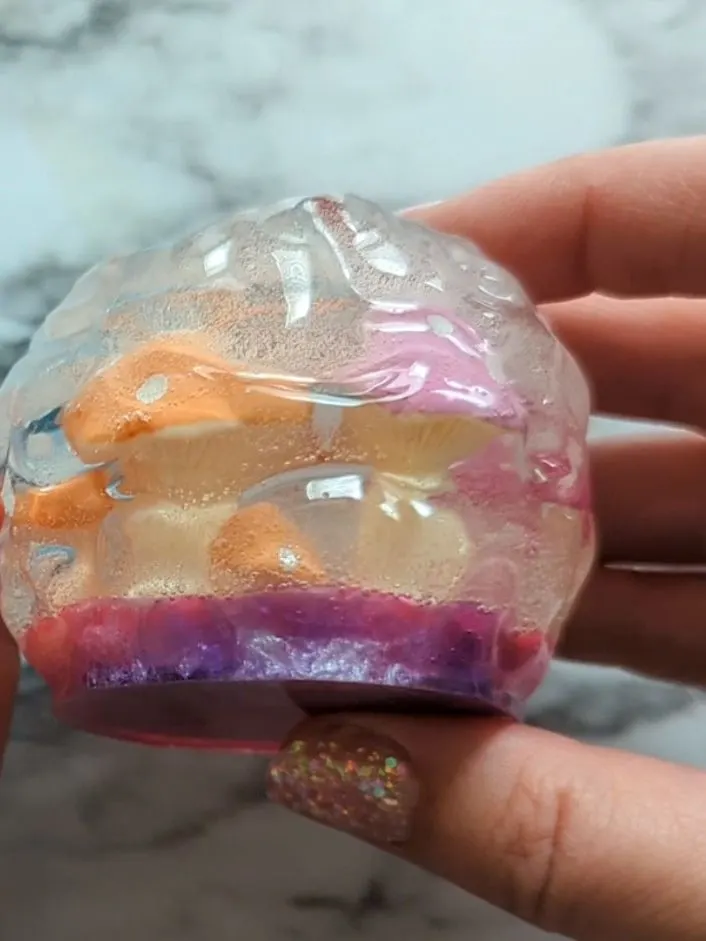 So when I had the chance to try this bubble remover machine I knew I wanted to try again.
Supplies for resin tealight holder
I had different mushrooms this time, but I used the same deep mold.
Mix deep pour resin
I mixed 2 oz part A and 1 oz part B to make 3 ounces.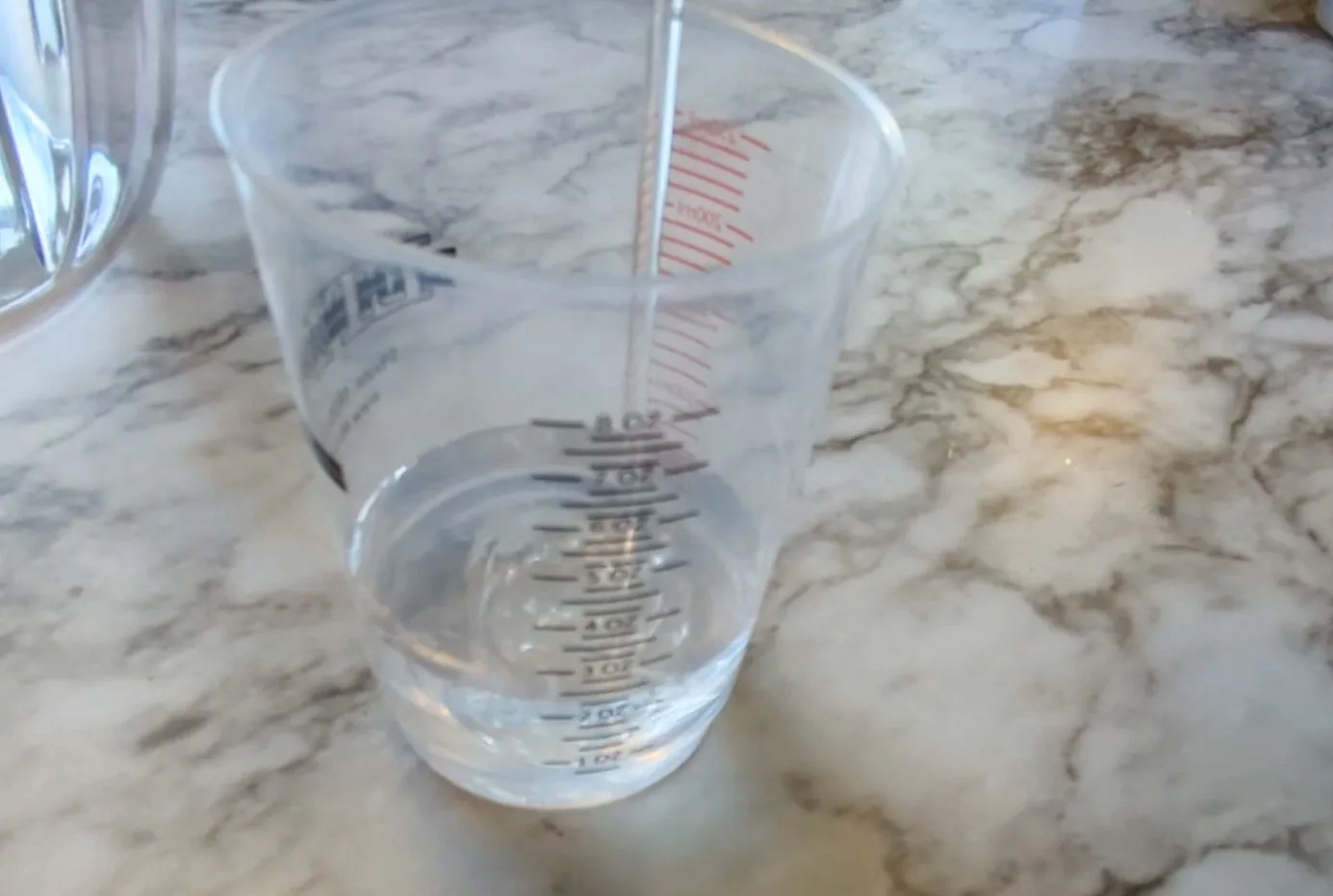 Plug in the lid of the bubble remover, and make sure the silicone plug is pushed in.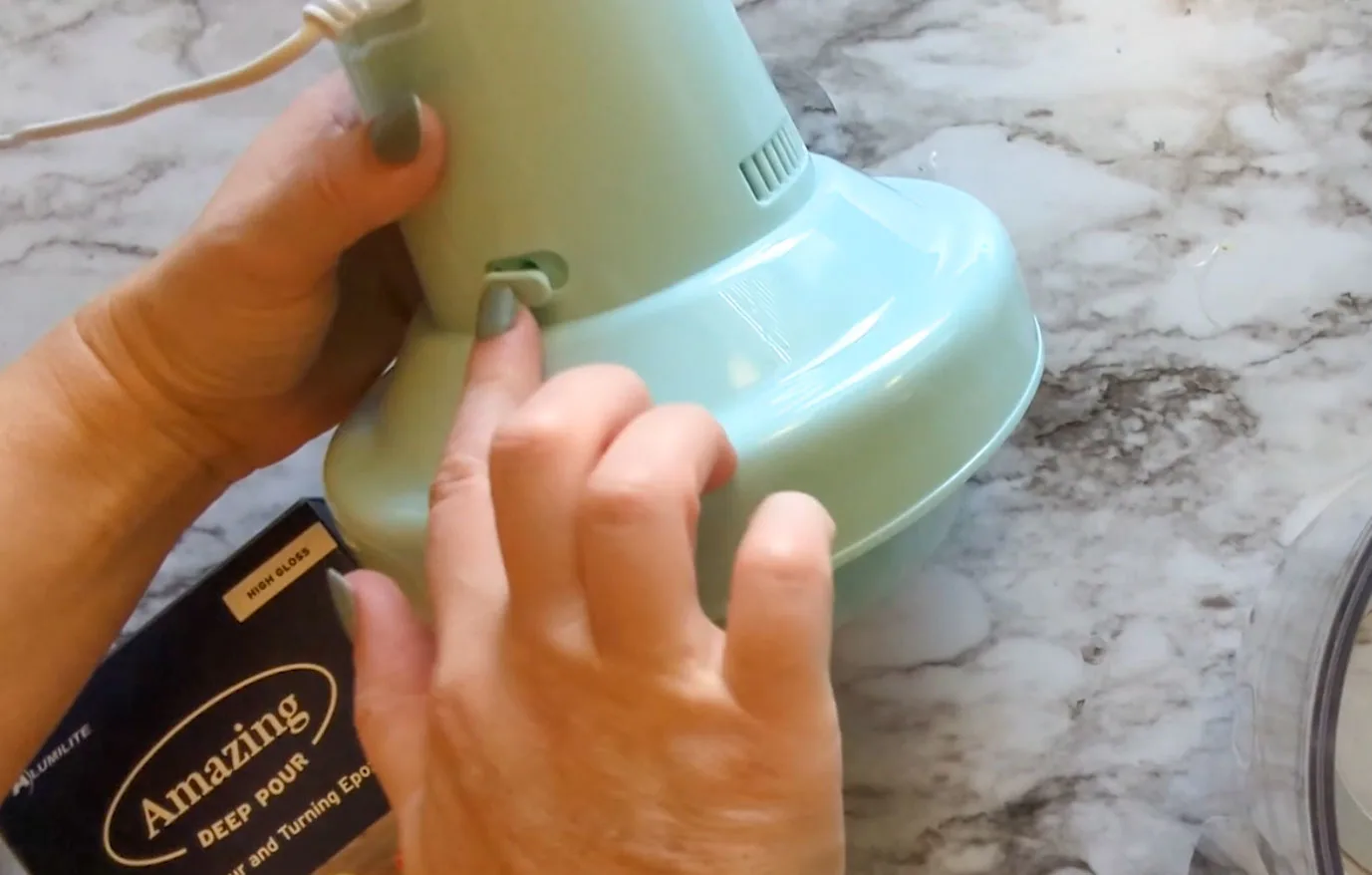 Set the base on a silicone mat to prevent it from shifting on your work surface.
Add ink to resin
Stir in 1 or 2 drops of alcohol ink into the resin and set the cup of resin in the bottom. Place the lid on top, turn on the power, and the bubble remover will start to vacuum seal the chamber.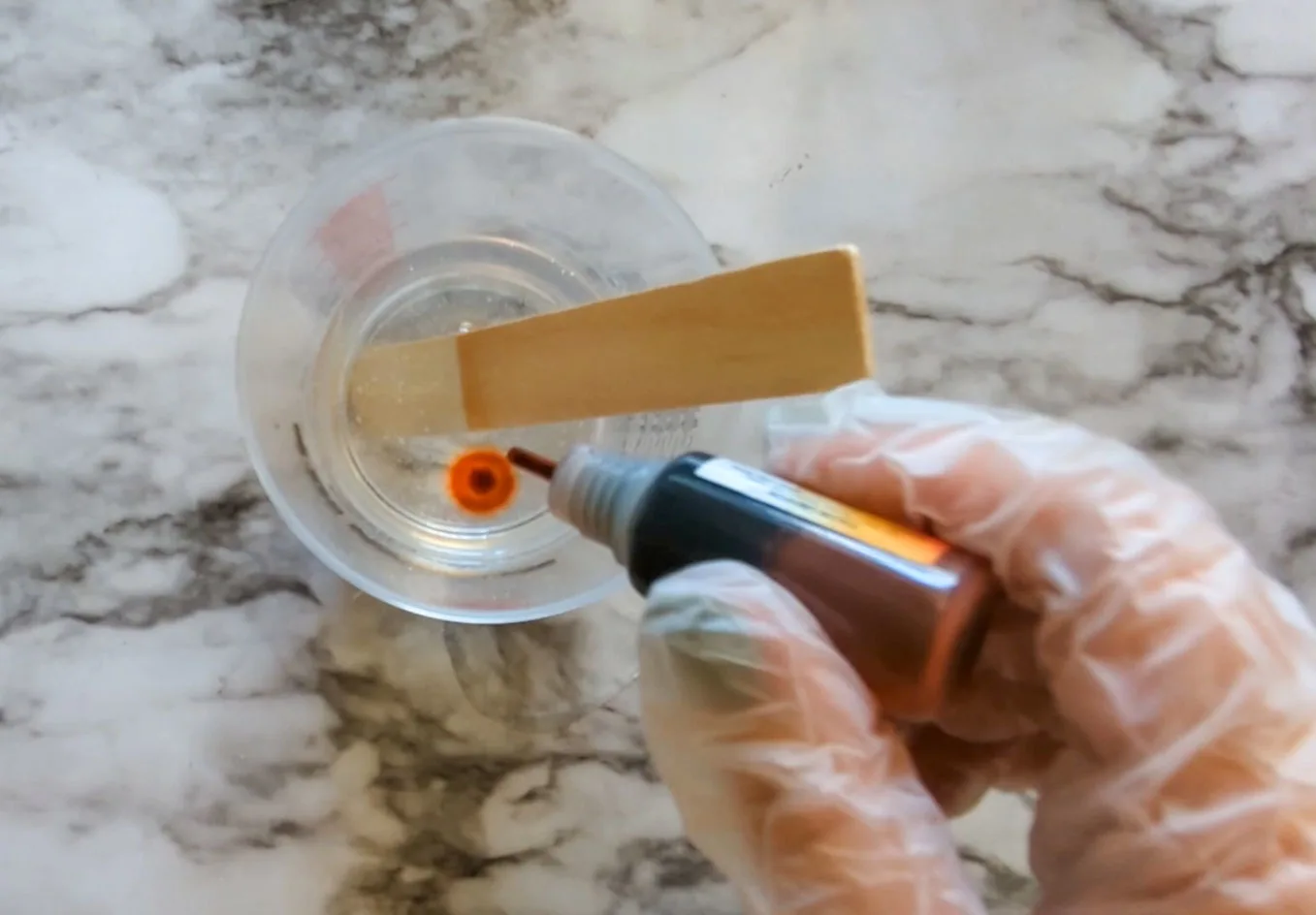 This helps to draw bubbles out of the resin mixture. Watch as they rise to the top!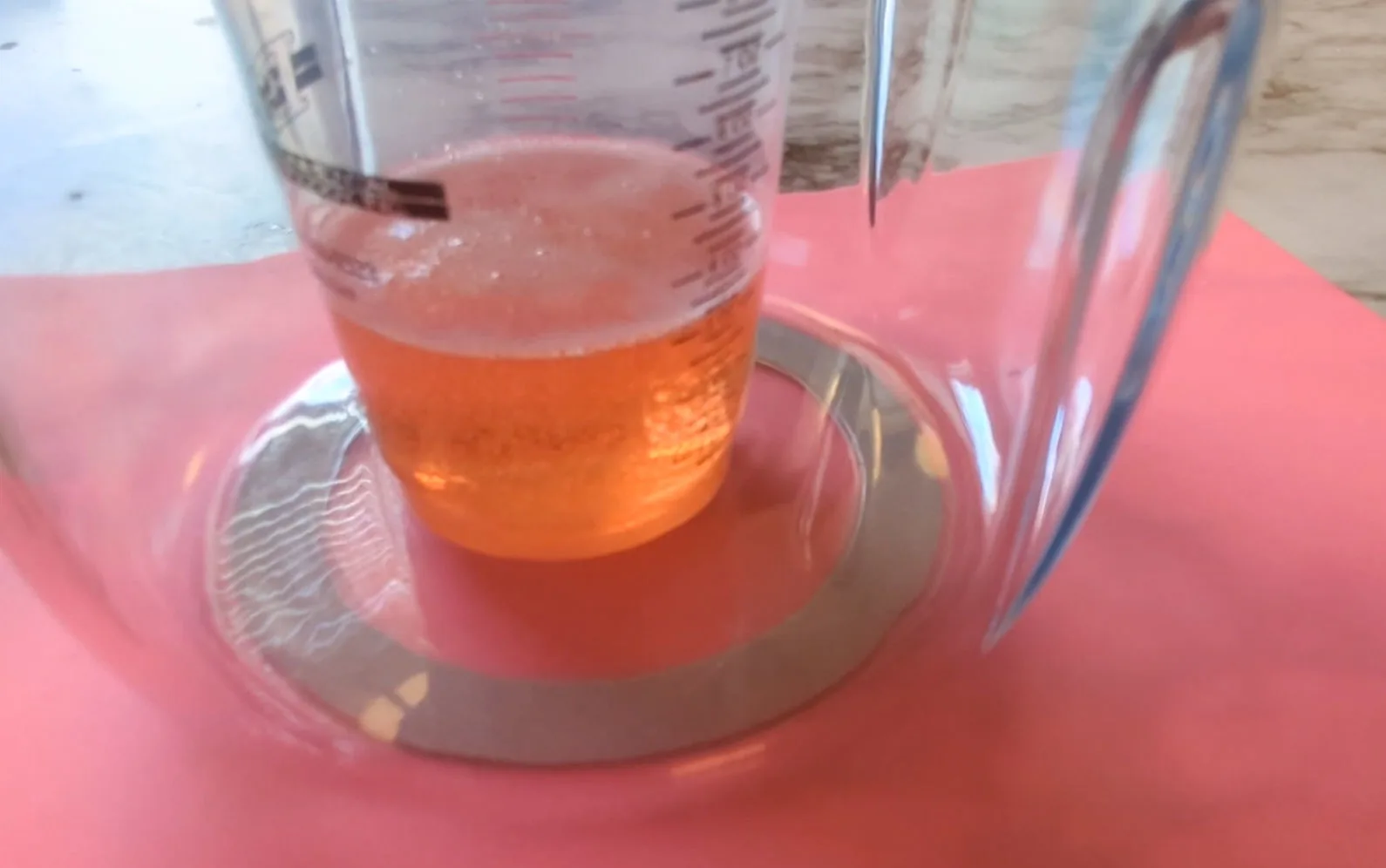 When the timer ends, release the silicone plug and almost the entire bubble layer pops at once.
These mushrooms had wire ends, so I could easily hang them over into the mold.
Then I slowly poured in the resin to try to not introduce more bubbles.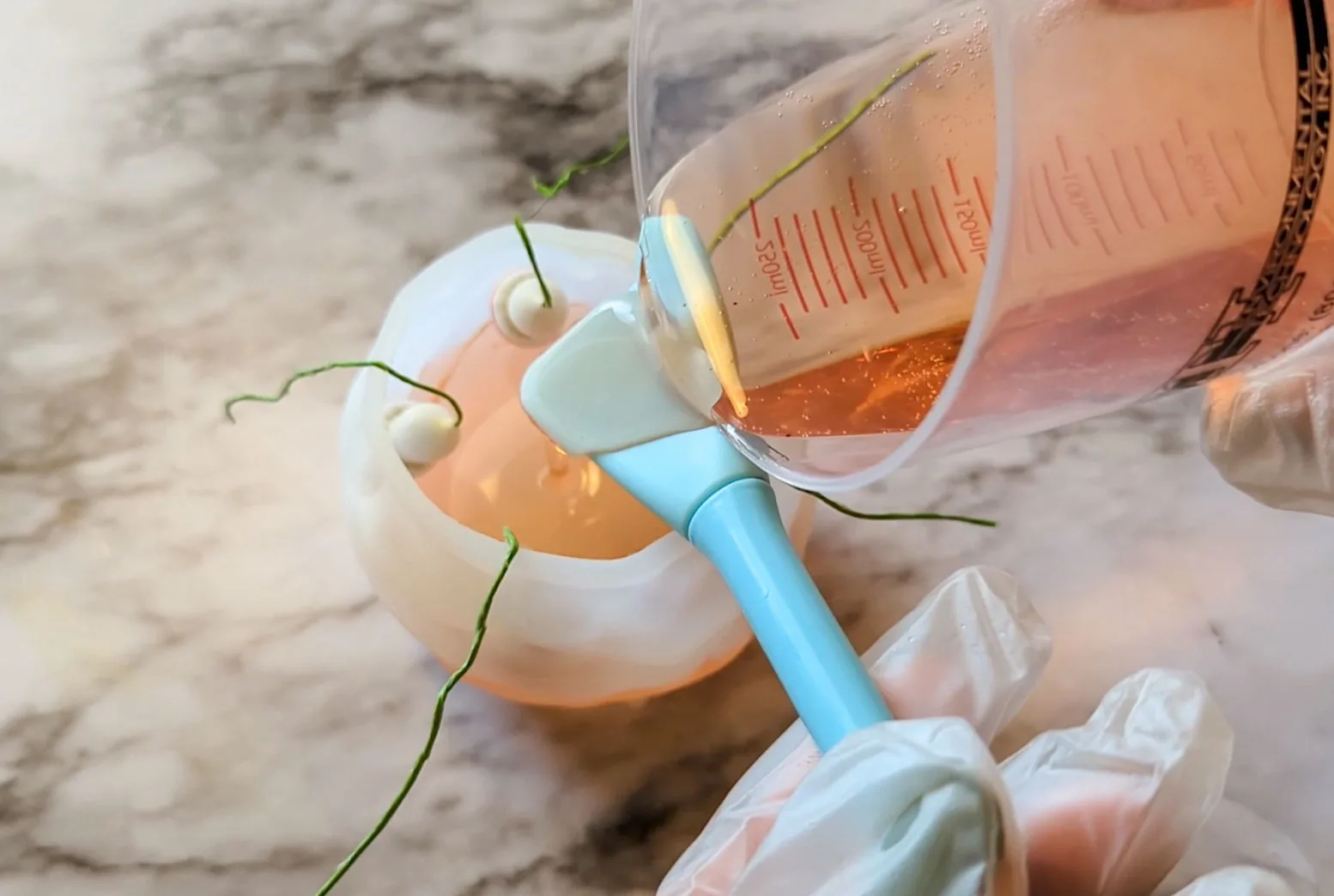 A few still rose to the top, but they popped with a quick pass of the heat gun.
Sometimes molds that curve up at the top will still trap a few air bubbles. Drag these out with a toothpick or something. They might pop on their own or you can use the heat gun again.
After 2 days of curing I was able to demold and pull out the wires with some pliers.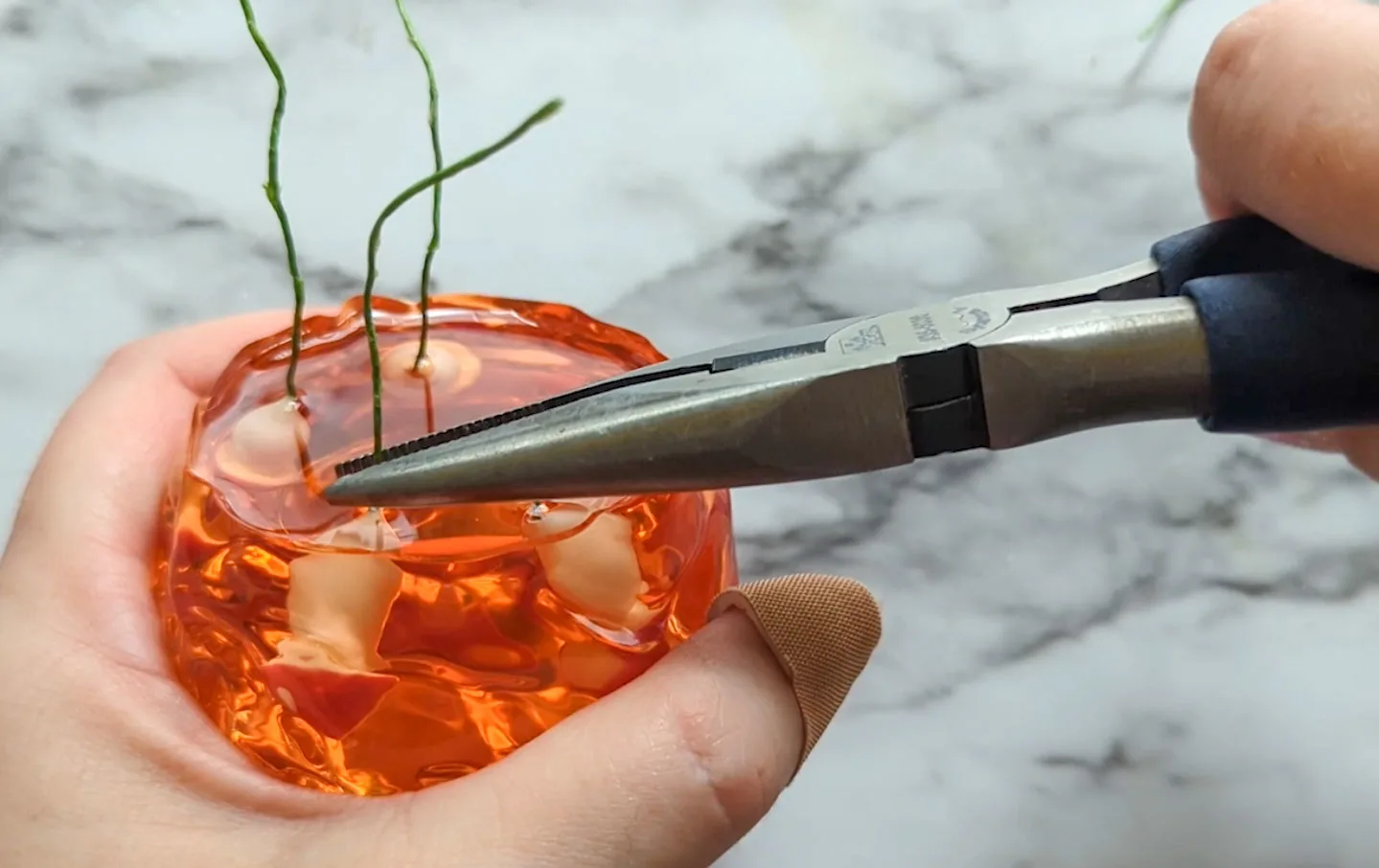 Look at the clarity! So much better than my first attempt.
If you have trouble with bubbly-resin, I highly recommend the AirLess Bubble Remover Machine.
It might not be ideal for all projects, as it works best to add your colorant (mica, alcohol, dye, etc) into the resin before running it through the vacuum. And you use up some of your work time as it sits in the bubble remover – but definitely experiment!
If you have questions, be sure to let me know!