Spiral Betty crafts got pretty popular in the spring of 2021, and I finally made one this summer. It seemed like the perfect way to make an anniversary gift. Here's how to make a Spiral Betty using a wedding picture.
What is a Spiral Betty?
Spiral Betty describes a circular design, a spiral of course, with varying thicknesses as it moves out from the center. When looking at the design as a whole, the positive and negative space reveal a photo.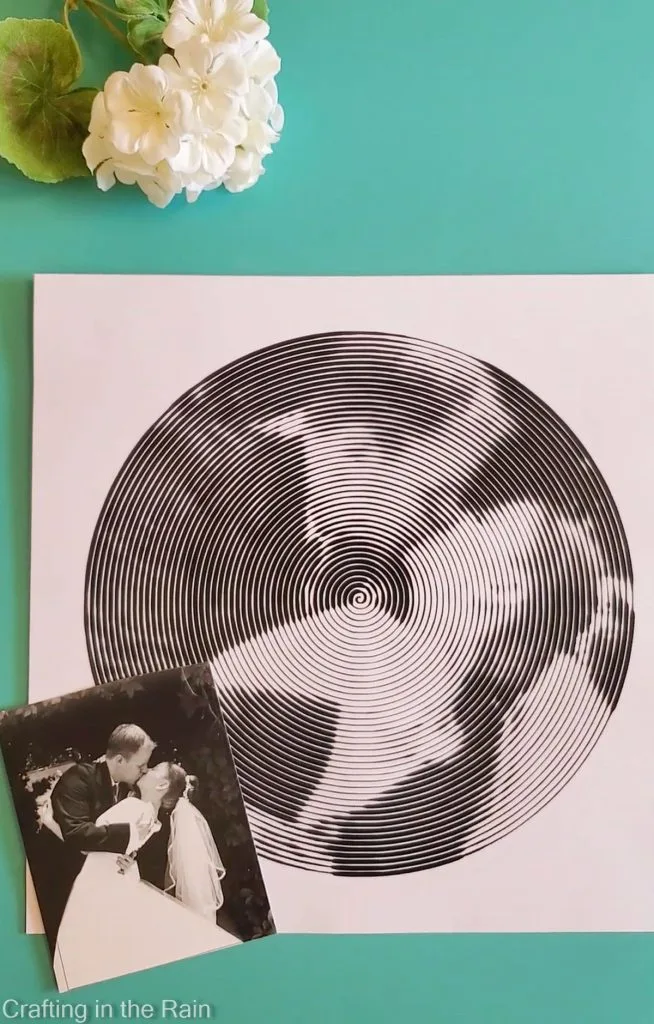 Watch the video to see the fun way it all comes together. My favorite is that it all weeds in one continuous piece.
How to make a Spiral Betty
Since we were celebrating our 19th anniversary, none of our pictures are digital. So I flipped through our wedding album, found this adorable one, and snapped a picture with my phone.
Visit the site spiralbetty.com. There you will be able to upload a photo you have on your computer. I used a black and white photo, but you can use a colored photo as well.
Once the picture is loaded, choose the black and white option. Play with the sliders on the other adjustments, like lightness and contrast, until the picture shows up well.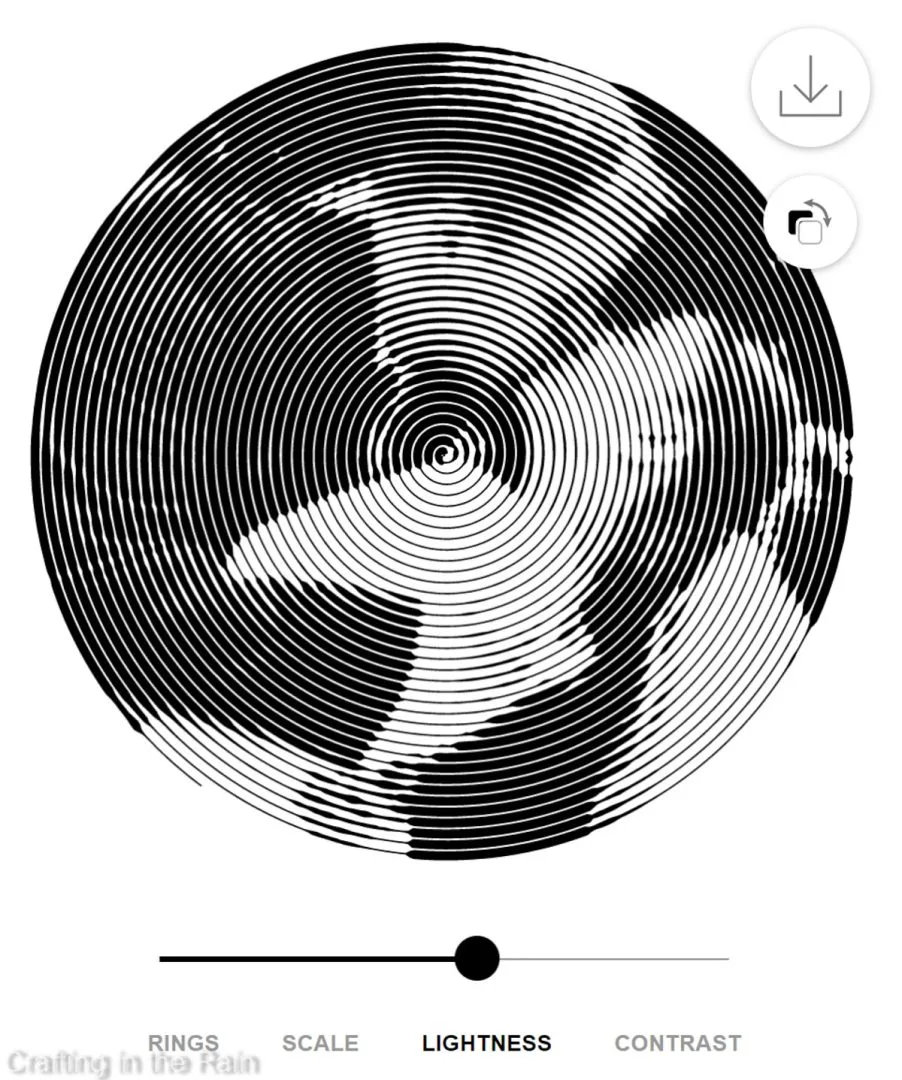 Click the download button and then click "show advanced options." Make sure the PNG is selected, and also check the "clear background" box. Save the PNG to your computer.
Here are the tools and supplies I used:
Cut a Spiral Betty on Cricut
Upload the PNG to Design Space and add it to your canvas. Send to cut – remember to mirror if you're cutting Iron on Vinyl.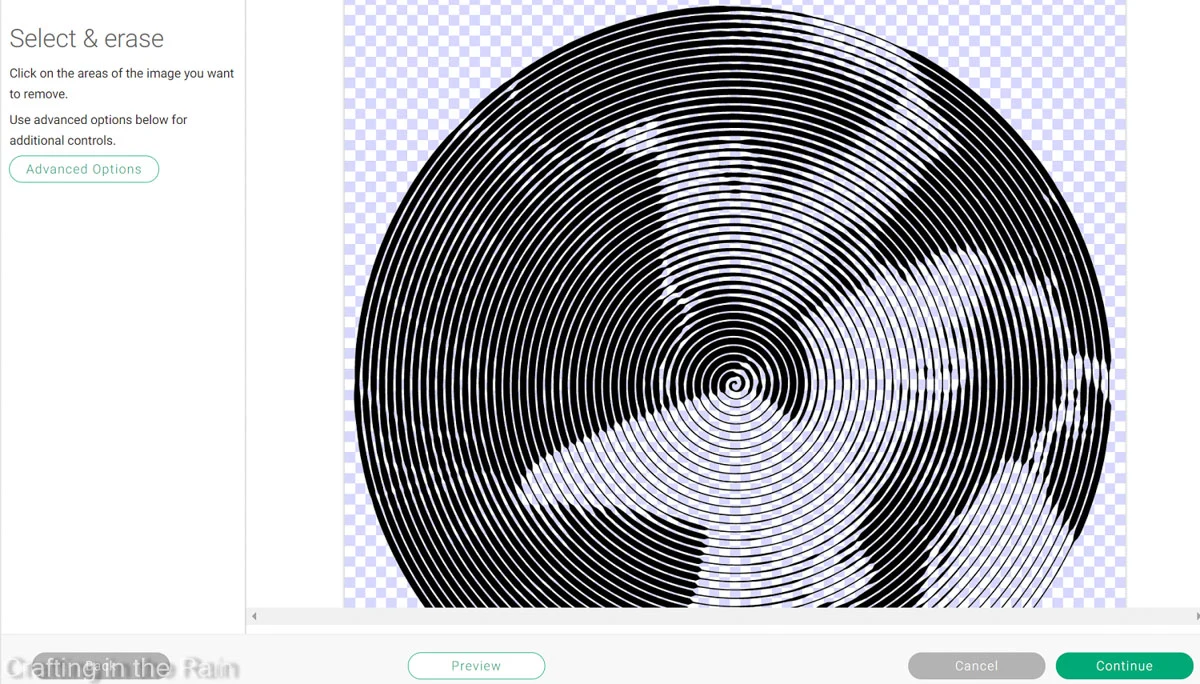 For my project, I added iron-on vinyl to a piece of cardstock, so I made the design 11 inches square. I found that the iron-on vinyl was very easy to weed.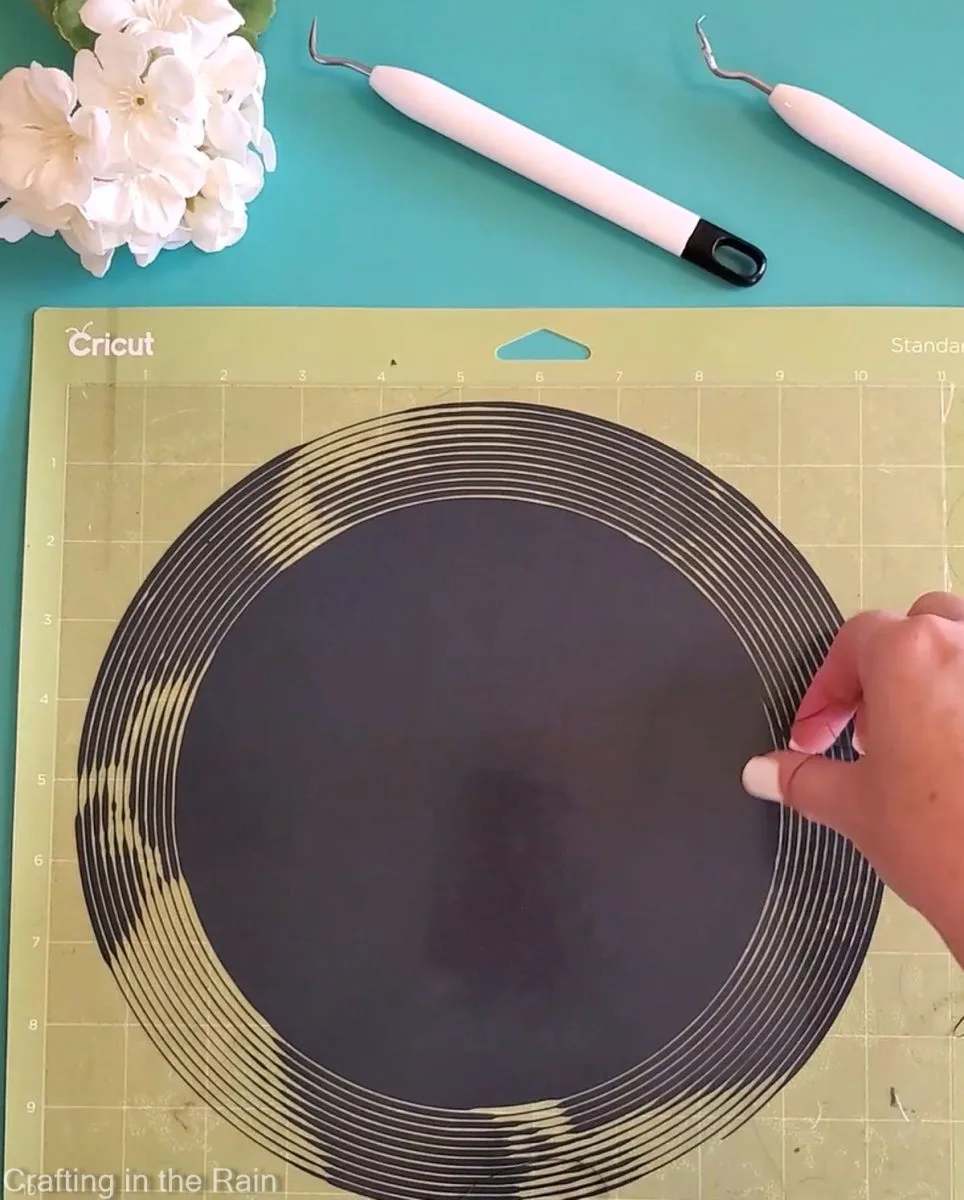 Put a design like this in a frame, as I did, or on a pillow, a tote back, a wood slice.
As you plan out your own Spiral Betty design, remember that more faces will be harder to capture accurately. My picture has two, and I think 3 people in the photo would also show up well. As you had more people, the faces and features will get smaller and be harder to see.
A Spiral Betty design also works great for pet photos, so keep that in mind if you're looking for gift ideas or pet memorials.
If you have any questions about making a Spiral Betty from a wedding photo, please leave a comment!