What is flocked htv
Flocked iron on is best described as "fuzzy." It is thicker than regular HTV, and has a soft, matte texture. In my opinion, it makes it perfect for baby clothes like this lion onesie with flocked iron-on.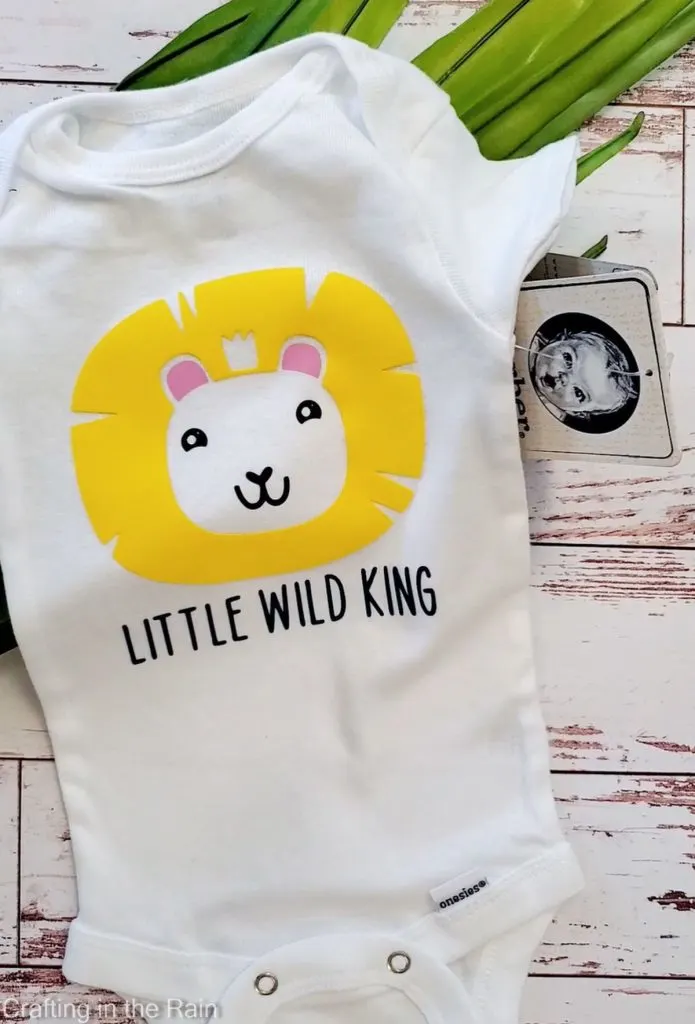 Flocked HTV comes in a variety of colors and could be incorporated into most projects. It can be applied to clothing, hats, bags, etc, and provides a unique "embroidery-like" finish.
How to cut flocked iron on
Flocked iron-on can still be cut with your regular cutting machine like a Cricut or Silhouette, but you'll need to use the "flocked" setting rather than regular iron-on. Since the material is a little thicker, the machine will need to provide a bit more pressure to cut through it all.
Like other iron-on materials, you will place it shiny side down on the mat, and mirror the design before cutting.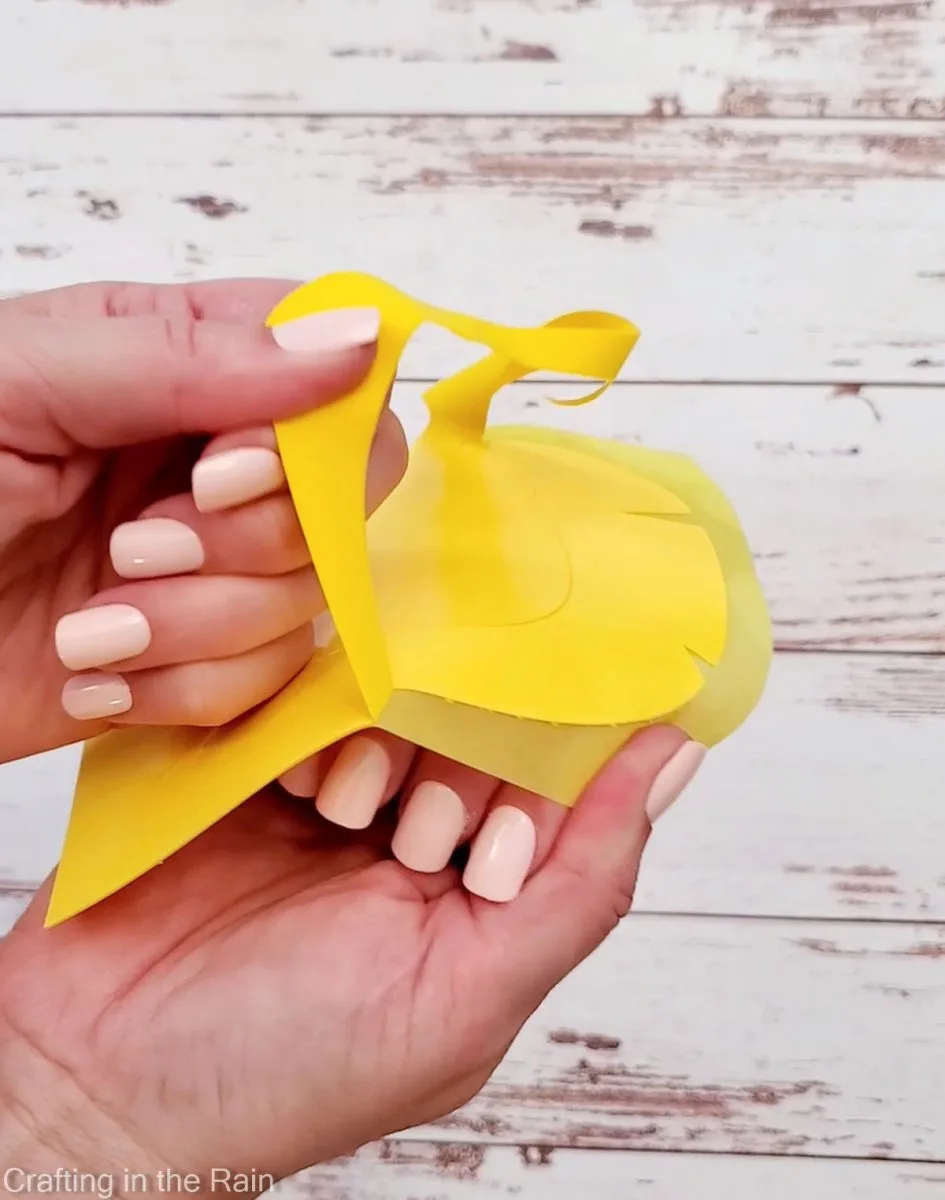 Flocked vinyl is very easy to weed, and doesn't tear very much either. A weeding hook is still useful for pulling small pieces, like the insides of letters.
How to apply flocked vinyl
As with all products, you should check with your specific manufacturer for their application recommendations. But if you're like me and usually have a mix of brands around, here's a good general guideline.
For flocked iron-on, heat your press to 320, press for 20 seconds, and peel the carrier sheet Cold. The carrier sheet on flocked vinyl is usually harder for me to peel off than other kinds of vinyl, but as long as you've let it cool, the adhesive should be totally set on the fabric and it won't pull up the design.
If the flocked vinyl does start to pull up where it shouldn't, apply more heat and pressure to that area. Then let cool before trying to peel again.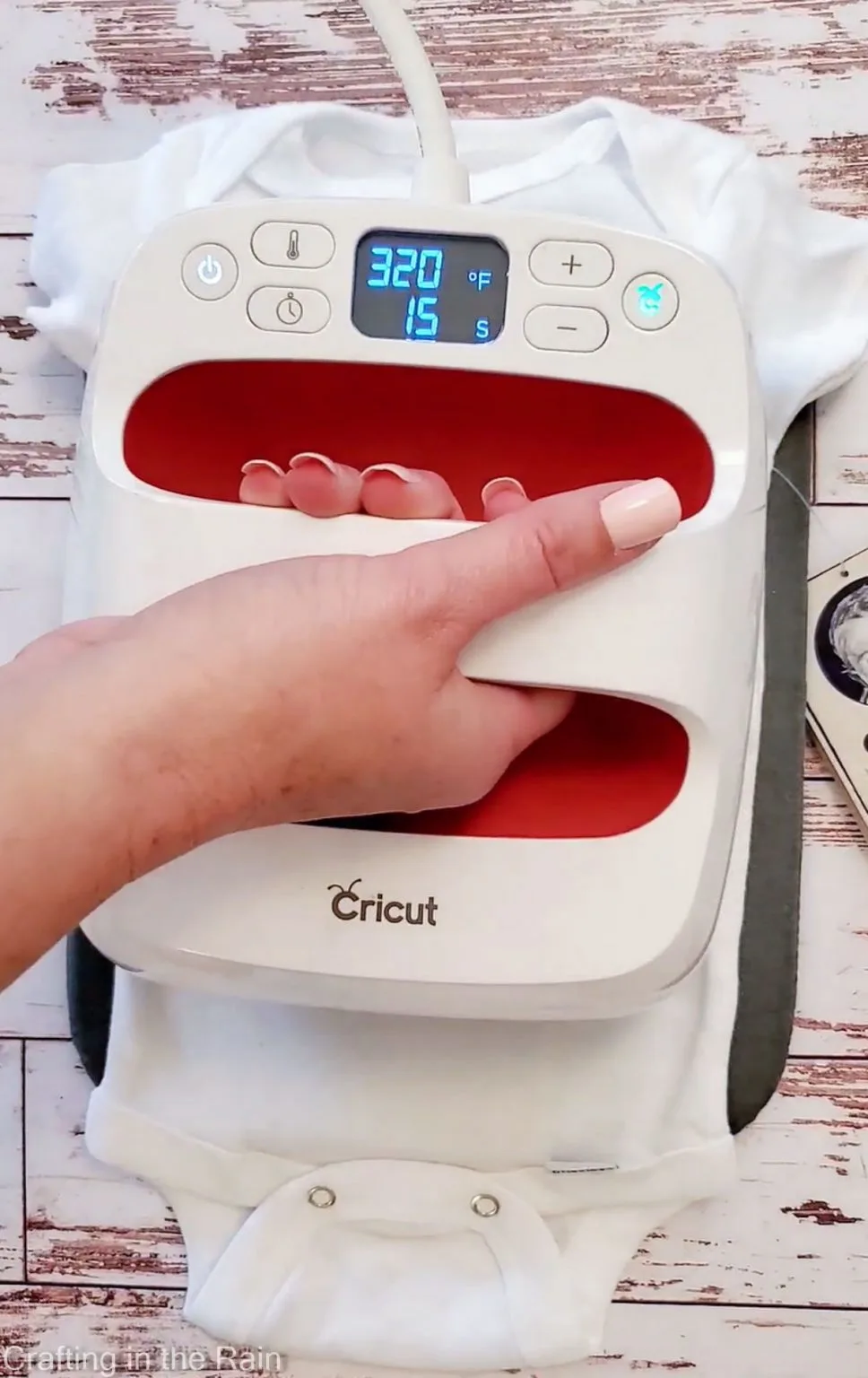 For this lion onesie, I cut the mane using flocked HTV, but used regular HTV for the ears, face and words.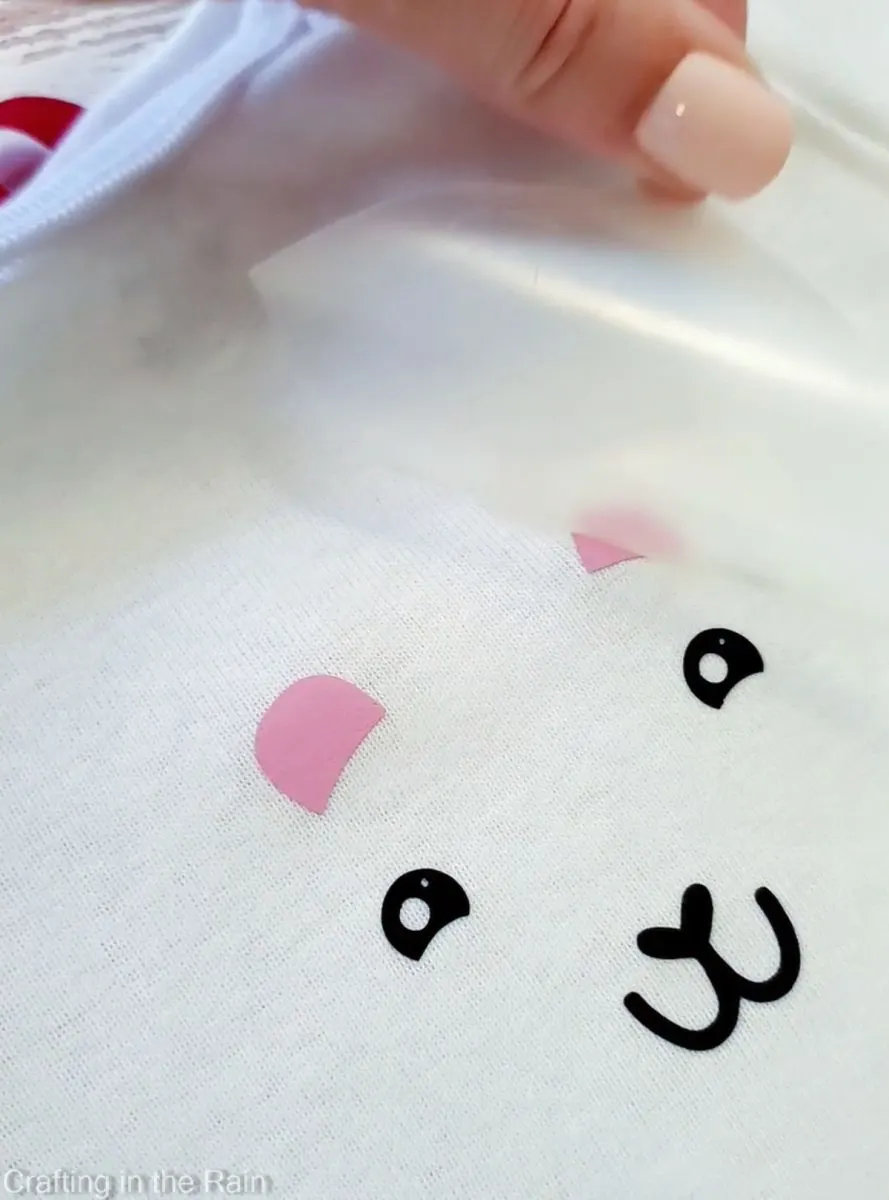 Read this post for general tips for using iron-on vinyl
Once the lion onesie is complete, wait 24 hours before washing – and then it's ready to pop on your own baby or give away as a gift.
Supplies used:
Have questions about using flocked vinyl, leave them below!
As an FYI, you can also layer Flocked iron-on over other vinyl, but it should be the top layer. Don't layer other vinyl on top of flocked – it won't stick as well over time.